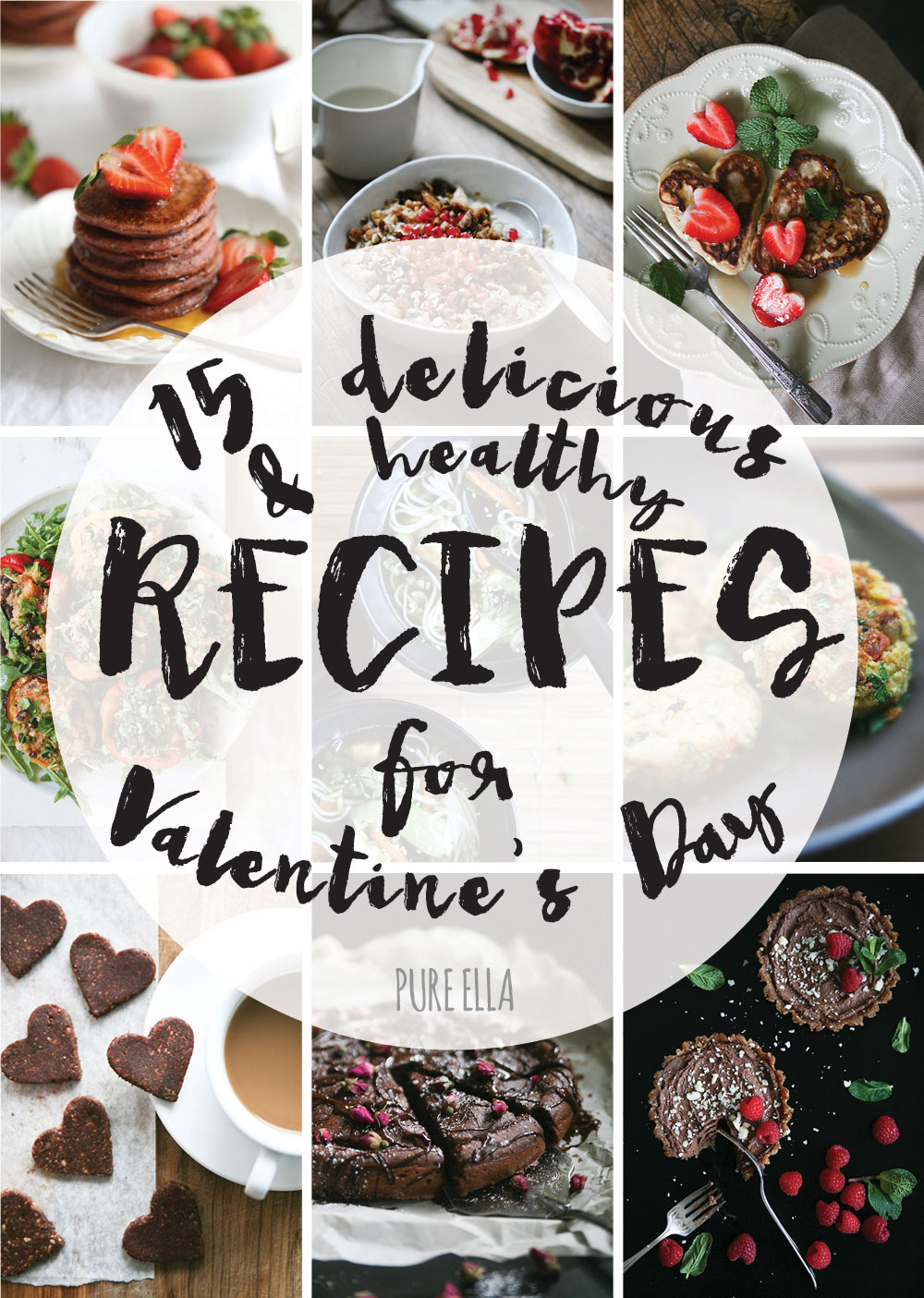 Valentine's Day is just around the corner! Yay! And these 15 Valentine's Day Recipes are sure to please everyone whether you're having a romanic breakfast, lunch, dinner or dessert, or single and having a one-on-one sesh with some chocolate (welcome to my world now! ;)) Or hanging out with the girls or kids etc… etc. Valentine's Day is really a charade and you can't take this day seriously. Just have fun with it and if there's an excuse for a nice dinner and dessert ~ perfect! :) Food is love so let's celebrate! :)
These recipes are sure to excite everyone and best of all these are made healthier by being all gluten-free, vegan and refined sugar-free! The last thing you want is to feel sick, bloated or moody on a sugar-high on Valentine's Day so eating some healthier food is key to a healthy and happy body and mind!
And don't forget to sip on an Aphrodisiac Smoothie all week long ~ these superpowers need a little bit of time to boost those sexy hormones of yours! ;)
So go on…. have fun and make LOVE in the kitchen this weekend! Because food is love!
15 Valentine's Day Recipes Roundup: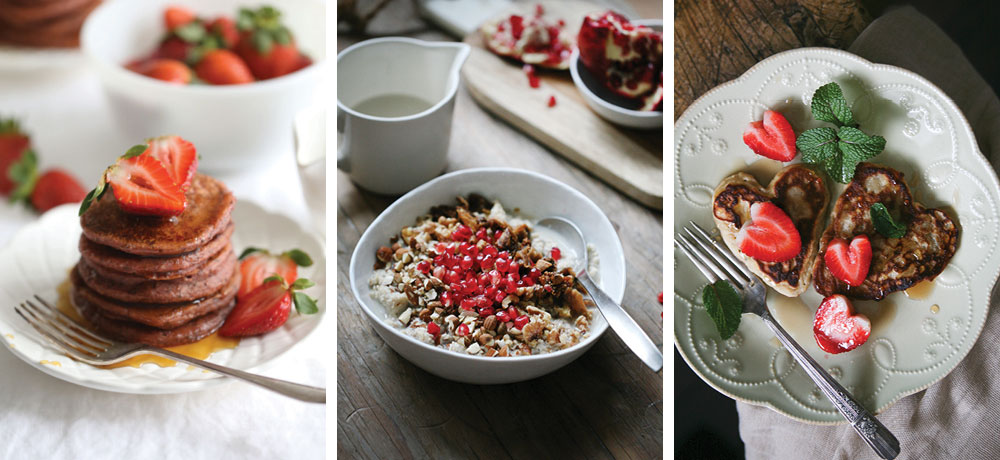 Healthy Breakfast Recipes :
'Red Velvet' Beetroot Pancakes
Chia Oatmeal with Nuts, Figs and Pomegranate
Gluten-free Vegan Banana Pancakes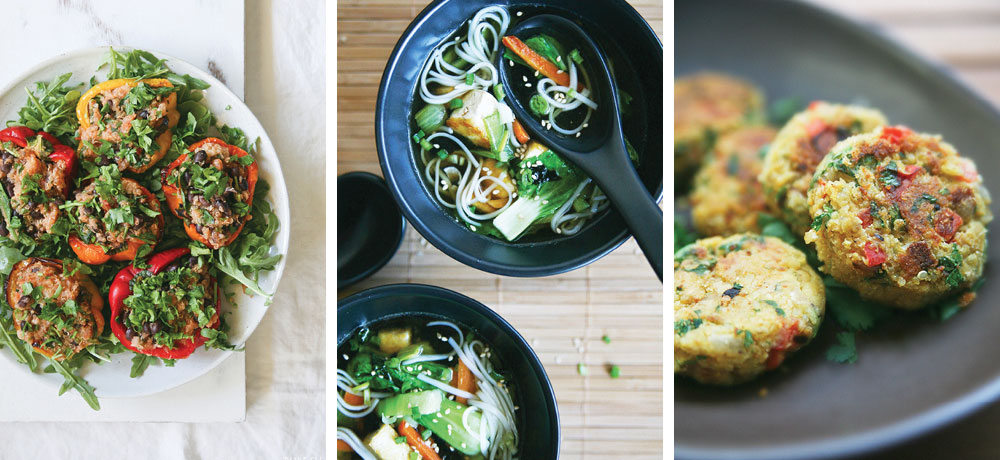 Healthy Lunch & Dinner Recipes :
Quinoa Black Bean Roasted Bell Peppers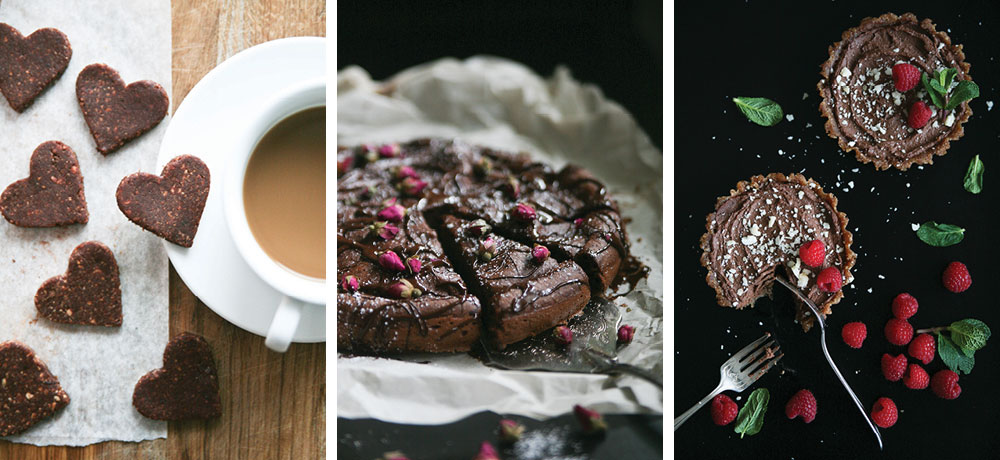 Desserts :
No Bake Chocolate Mousse Tarts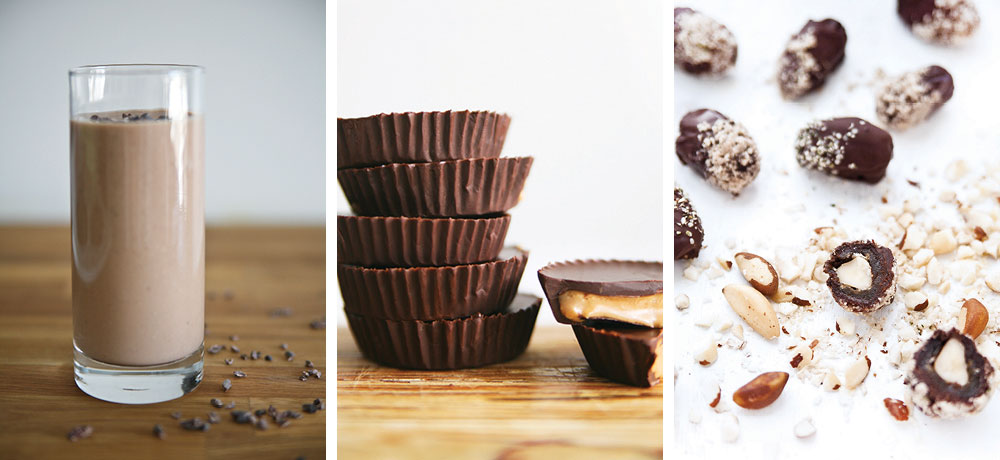 Must Try :
3 Ingredient Peanut Butter Cups
Chocolate Covered Brazil Nut Dates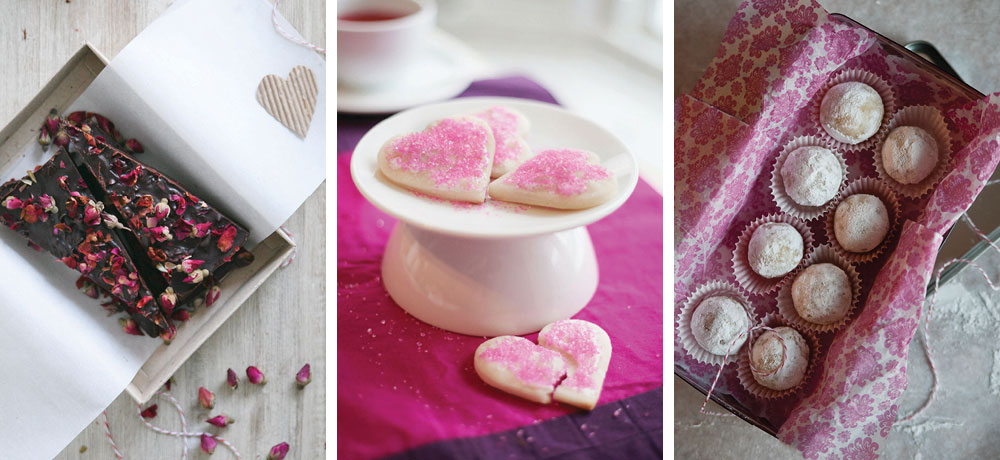 Give as Gifts :
DIY Rose Petal Dark Chocolate Bar
These recipes are also kid-approved (except for the Aphrodisiac Super-Smoothie ;)) so if you're like us, and V-Day is a whole family event – making LOVE-ly food together is a really fun way to enjoy this holiday! Make heart-shaped pancakes, arrange fruit in heart shapes, and sprinkle rose petals all around the table for a lovely ambience – remember it's the little things that make a shared-meal memorable and teach kids that this holiday isn't all about gift-giving but togetherness and celebrating each other!
And if you're single for V-Day – no worries! This day is so overrated anyway! But it's a great way to make some delicious food anyway and eat with friends and/ or family! Good food feeds the heart and soul so if there's any excuse to make delicious food – take it and just enjoy! :)
Wishing you a wonderful weekend and Happy Valentine's Day my friends!
♥
Ella