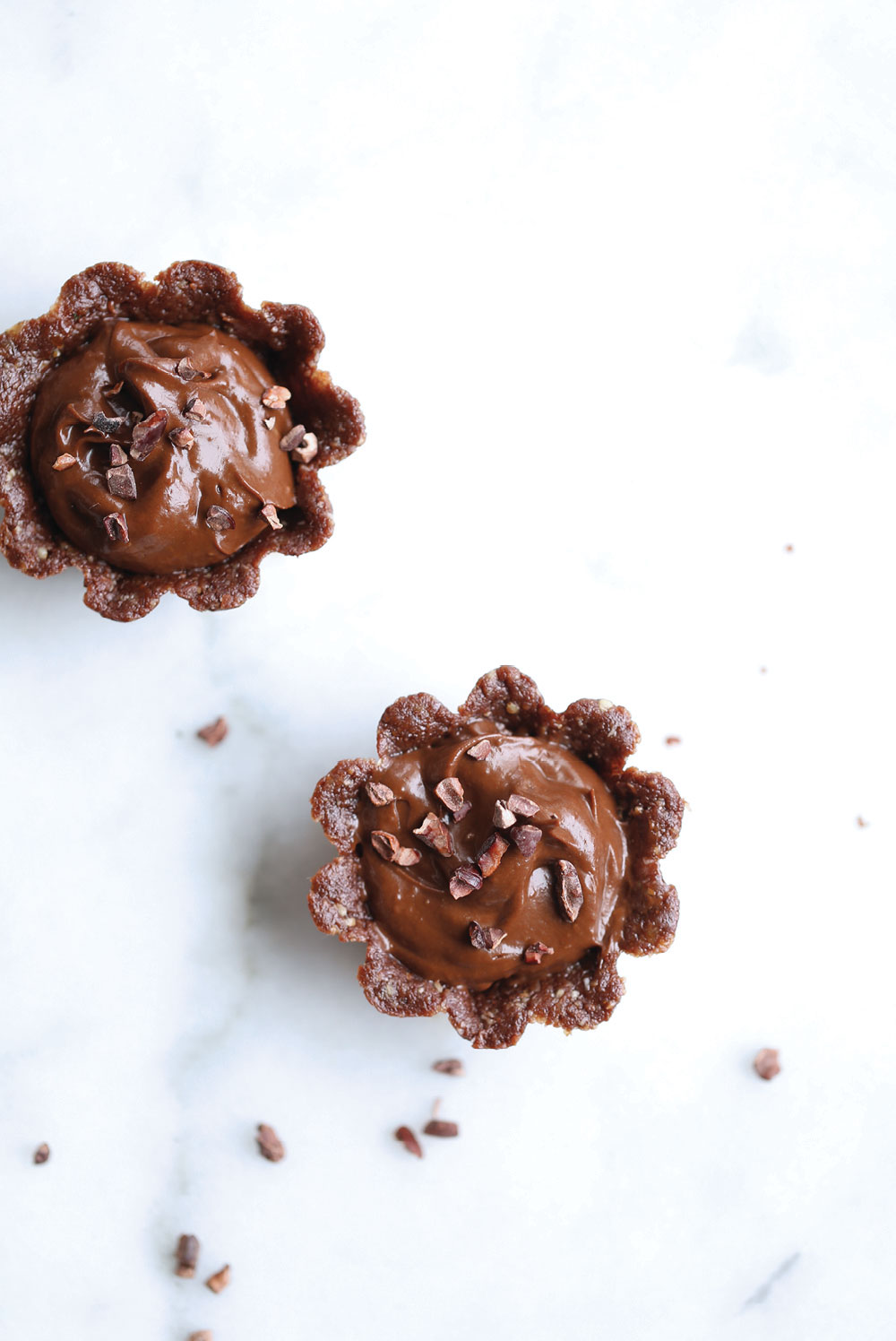 I just love amazing healthy desserts and these Raw Chocolate Avocado Mousse Tarts are my latest obsession!
Imagine eating a very decadent dessert that is actually healthy?
I love the way I eat and just a few years ago I was seen as this odd girl eating weird food – but I'm so happy the world is catching on and now we're like all hey, let's eat what Ella's eating… amirite? ;)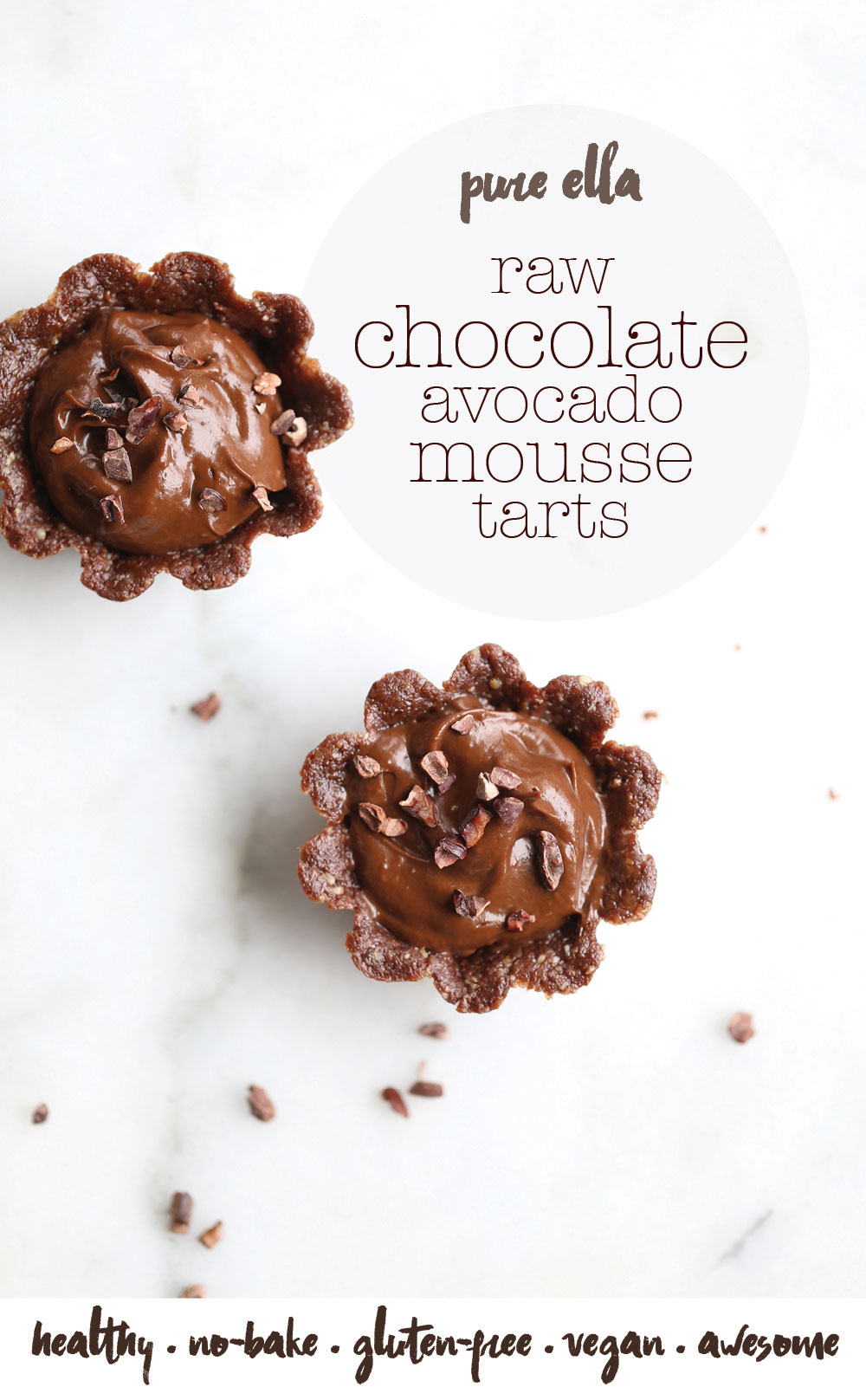 These raw tarts are super easy to make. They are no-bake and are really quick to make.
You end up eating healthy fats, antioxidants, healthy protein and all this is refined sugar free. Oh and so yum!! :)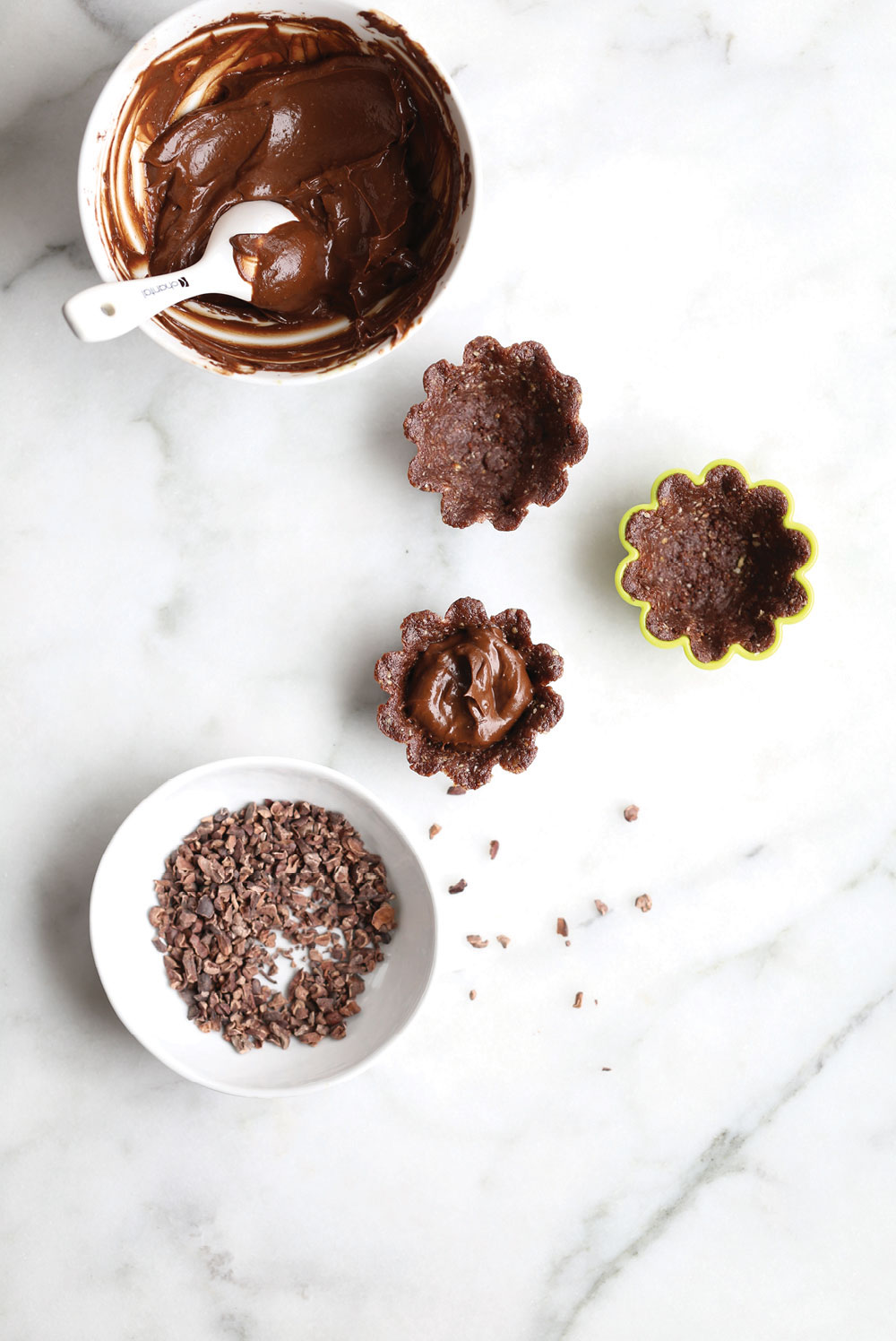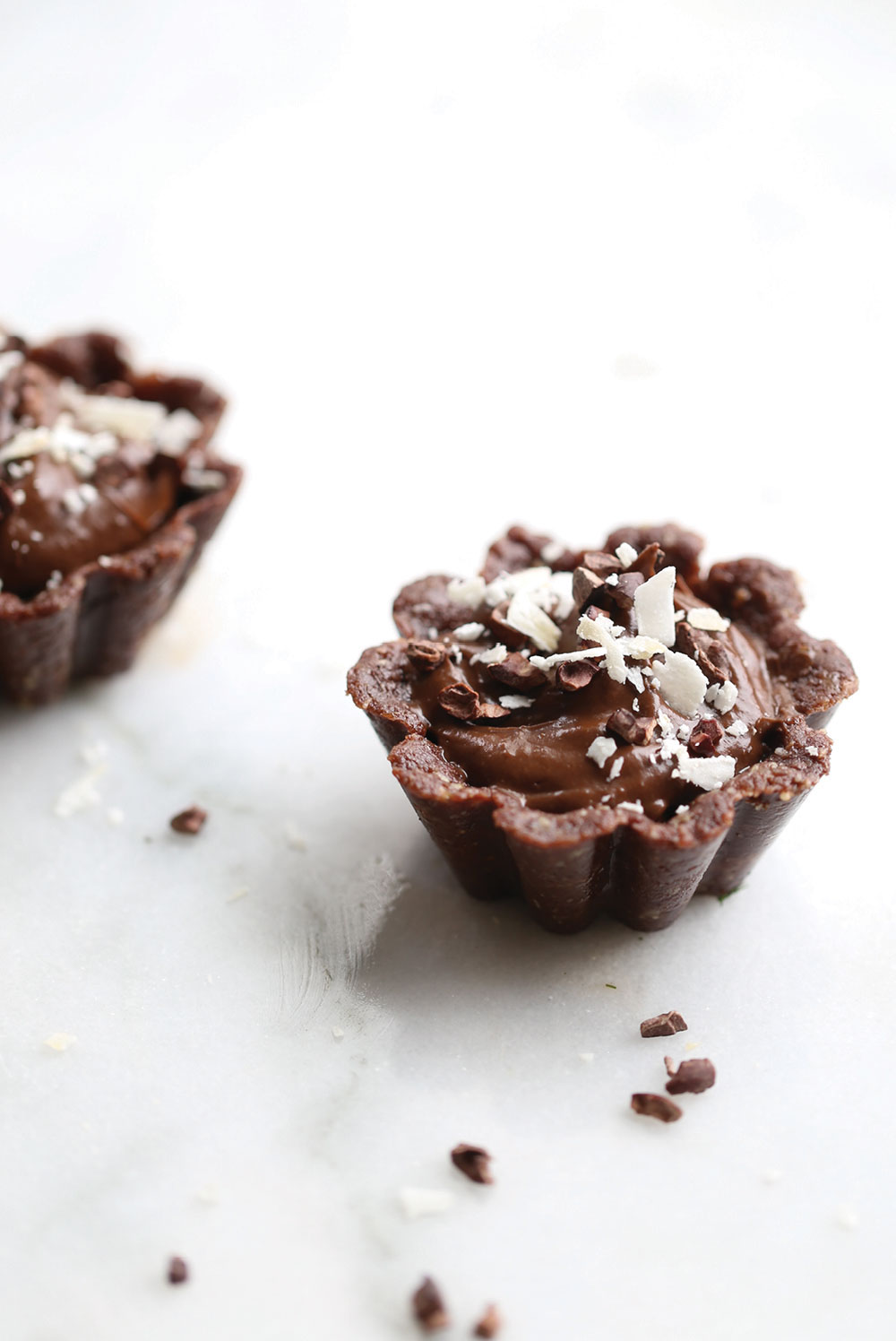 Raw Chocolate Avocado Mousse Tarts
2017-04-26 13:45:36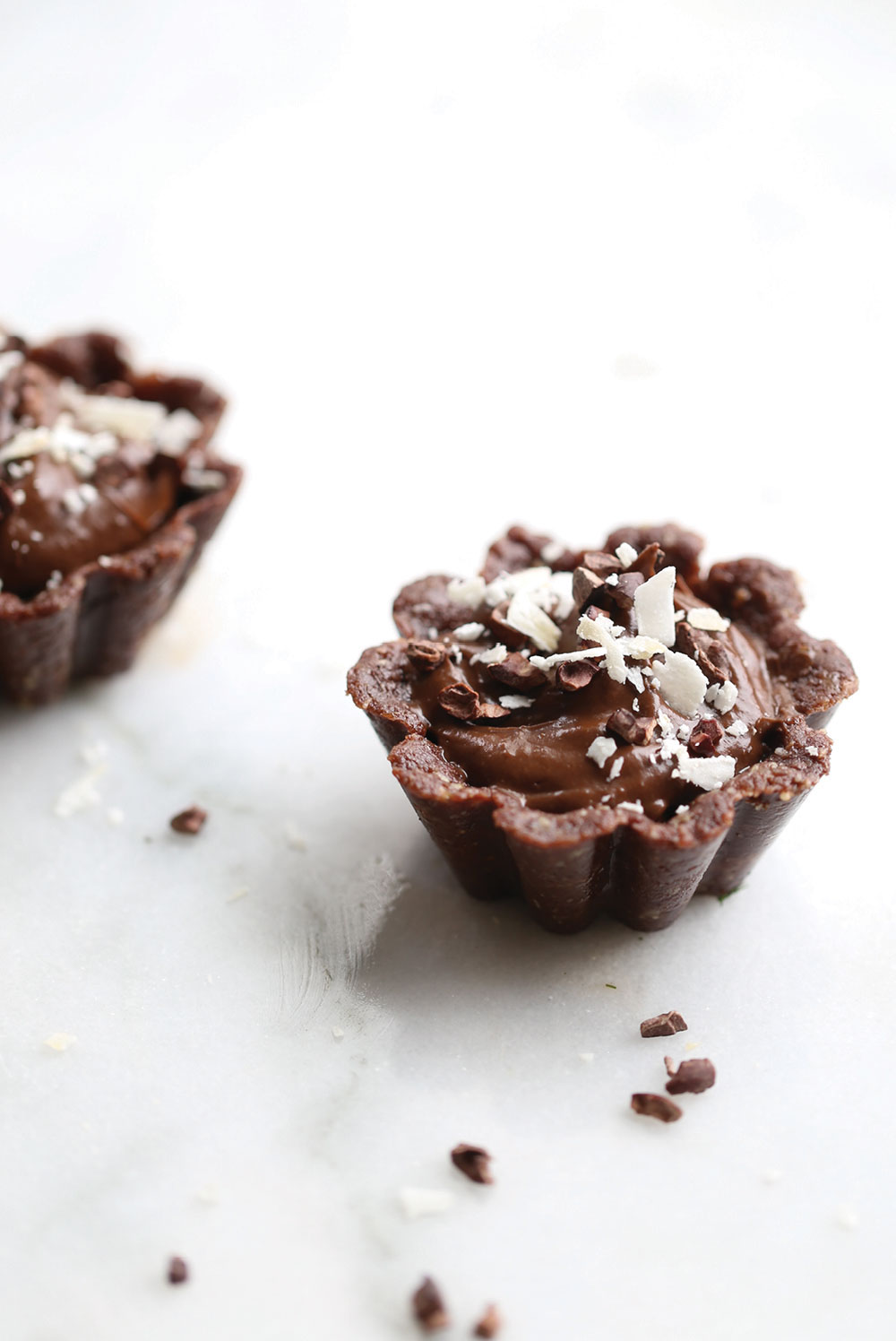 Amazingly delicious no-bake dessert that is super healthy and easy to make. Raw Chocolate Avocado Mousse Tarts ~ healthy never tasted this good!
Ingredients for base
1 cup pecans or walnuts (or a mix of both)
8 large Medjool dates,
2 tablespoons cacao powder
3 tablespoons water
pinch of himalayan pink salt or sea salt
Ingredients for Chocolate Avocado Mousse
4 ripe avocados
4 tablespoons raw cacao powder
1 1/2 teaspoons vanilla extract (optional)
up to 1/2 cup maple syrup
For serving
raw cacao nibs
coconut flakes (sulphite-free)
To make the crust
In a food processor, pulse all the nuts, until a fine grind.
Add in the dates, cacao powder and salt and continue mixing until crumbs form.
Add one tablespoon of water at a time and continue mixing until the mixture starts to stick.
Turn off mixer, and scoop out the mixture into a bowl.
Press into silicone cupcake moulds (or oil a muffin pan with a bit of liquid oil (grape seed is best)
and press into the bottoms of each well. Place the moulds/ pan into the freezer for about 1 hour minimum to set.
Wipe the food processor with paper towel so it's ready for the filling ingredients.
To make the Chocolate Avocado Mousse
Slice the avocados lengthwise, remove the pits and using a spoon scoop out the avocado meat and place into the food processor.
Add in raw cacao powder, vanilla extract and maple syrup and mix to until smooth.
Just before serving, remove the bases from the cupcake moulds when they are still frozen by simply tapping on a counter or cutting board. They should fall out easily.
Scoop the mousse mixture into each well.
Top with raw cacao nibs and coconut flakes if desired.
Notes
You can make these recipes completely separately also!
Use the base recipe to make energy/ protein balls.
And use the mousse recipe to make a nice mousse to serve on its own topped with raw cacao nibs and coconut.
If I make the mousse to serve alone, I make it in a smaller serving size with just 1 avocado, 1 tablespoon of raw cacao powder and about 3 tablespoons of maple syrup. If I just make this as a quick snack, I often omit the vanilla extract and keep it super easy and simple.
For an improved taste of the mousse, allow it to sit for at least an hour in the fridge so that the cacao overpowers all the avocado taste. You can store this overnight also.
The mousse keeps well for up to 3 days in the fridge. (If using perfectly ripe avocados).
The base cups you can keep in the freezer until ready to serve for up to 1 week. (As balls, you can keep them in the fridge for up to 2 weeks.)
Pure Ella https://pureella.com/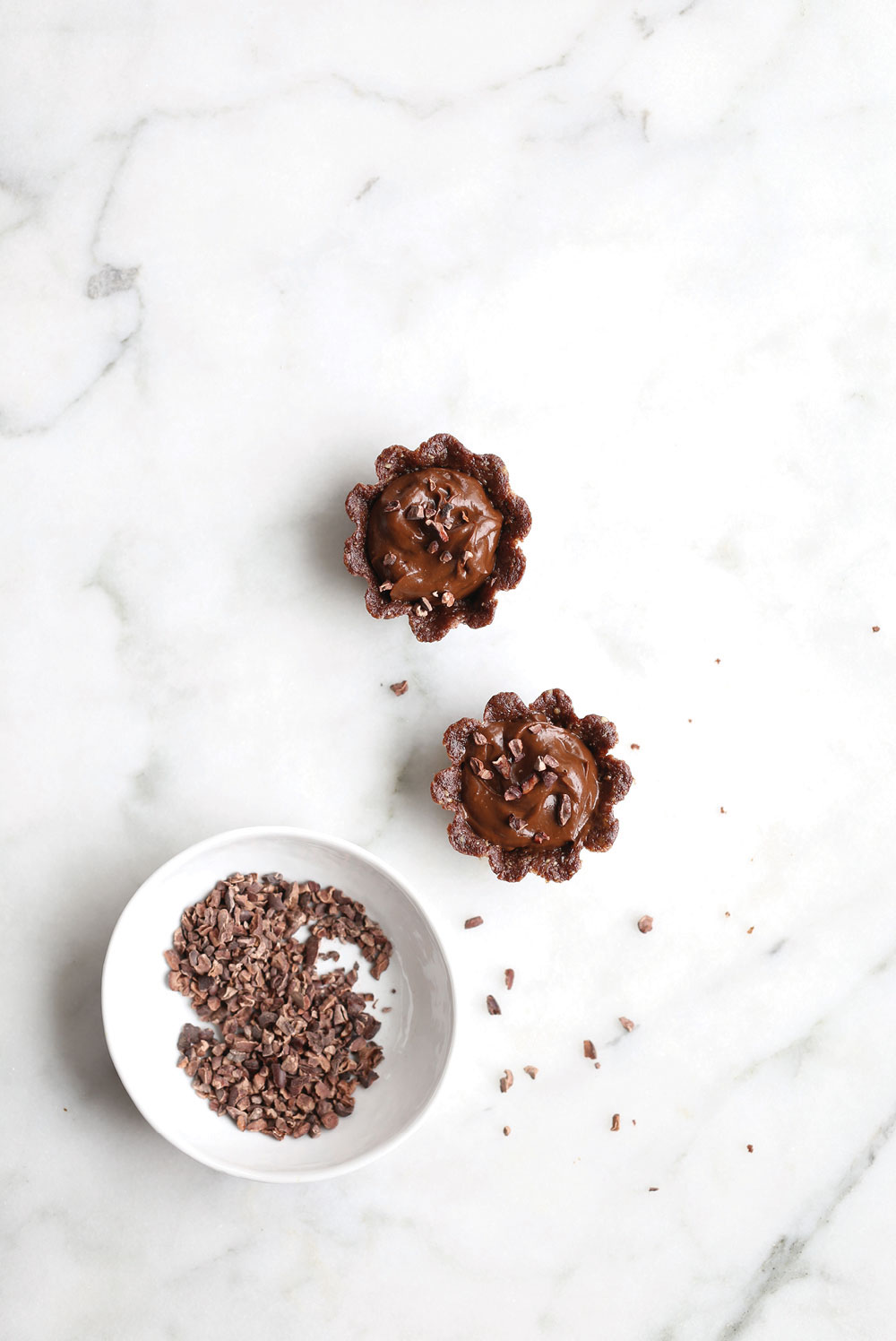 Imagine eating something so rich and decadent yet completely guilt-free?
That's why I love making desserts healthier. These chocolate avocado mousse tarts have healthy fats, are rich in protein, contain antioxidants and are refined sugar free.
These are also naturally gluten-free, grain-free, paleo and vegan!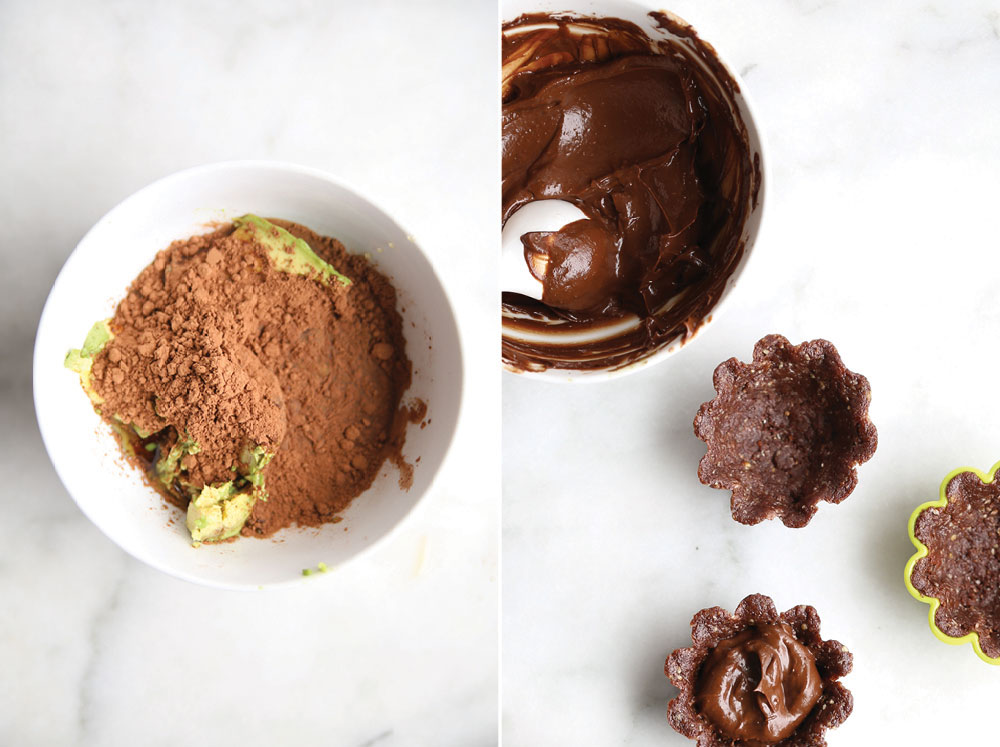 Ok, so maybe you're still thinking "AVOCADO? In a dessert? Really? I'm not sure about this."
Well, let me tell you – I've been skeptical of this too. AND oh my god! It is incredibly amazing!!
Perhaps you need a bit of a refined taste to appreciate this – but even for my first try, I was honestly stoked by the taste and texture. So silky smooth… YOU have to try it!!
The secret to a better flavour, is to let the mousse sit for a bit in the fridge. Maybe 1 hour or even overnight. Then the cacao powder really takes over the avocado flavour.
Makes a big difference especially if you're not fully sold on this idea.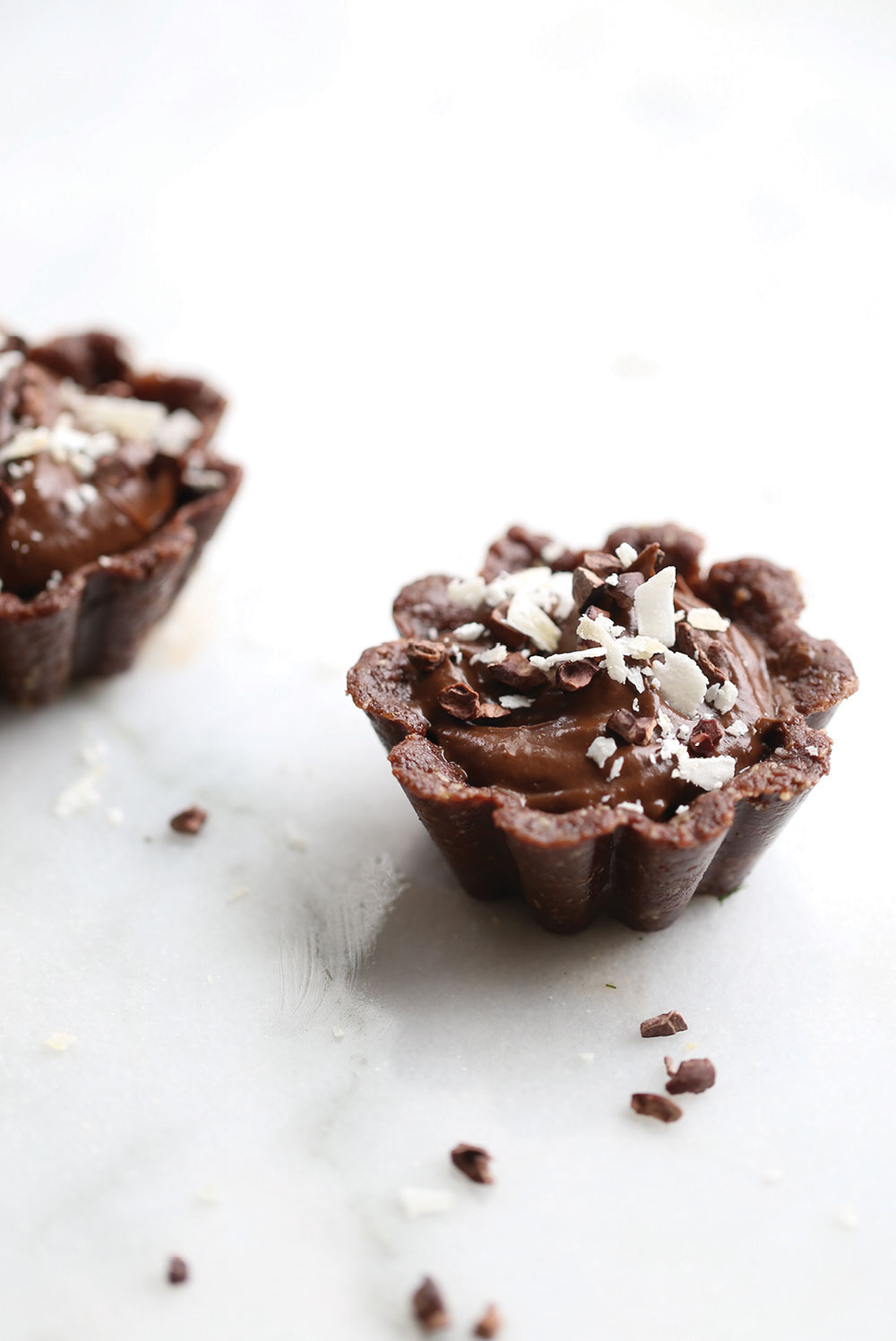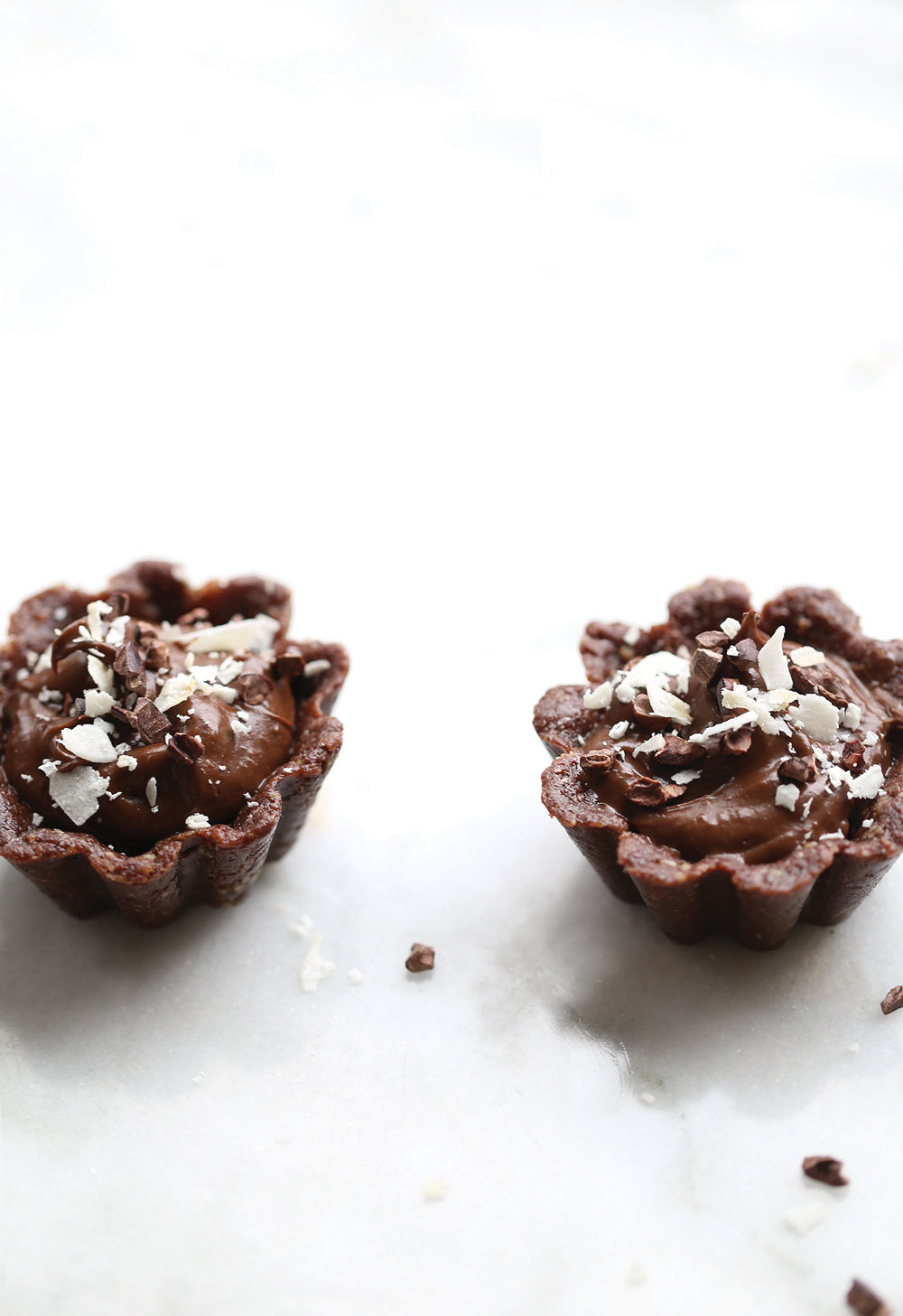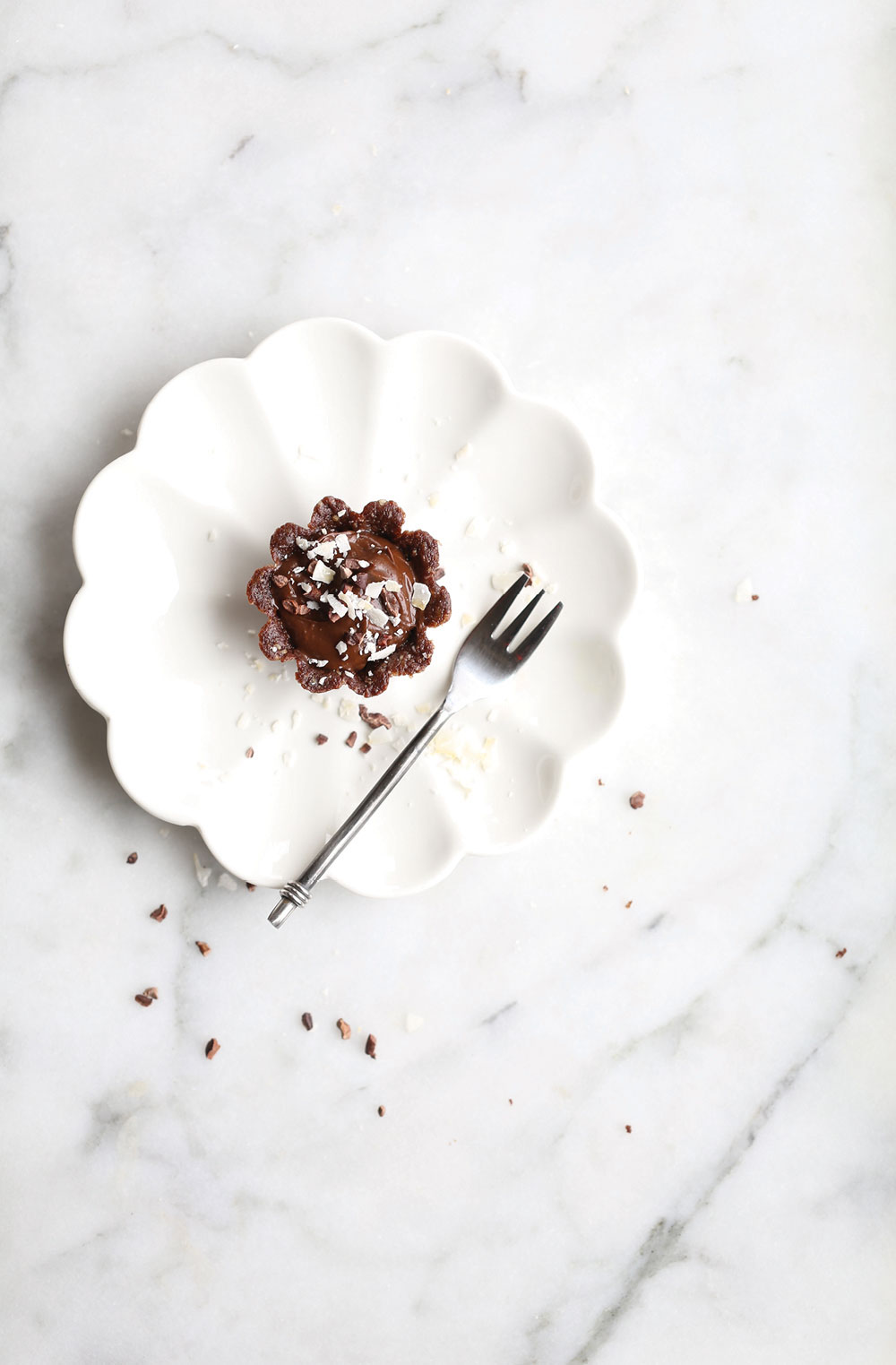 Craving move Chocolate + Avocado goodness? You must try my Chocolate Avocado Fudgesicles.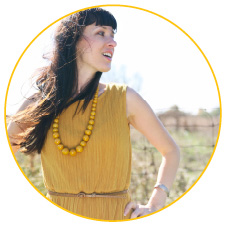 Ella Leché
is a cookbook author ('
Cut the Sugar
'), recipe developer, and photographer/stylist behind Pure Ella; where she shares delicious and healthy recipes. Eating PURE is clean ingredients, whole foods, plant-based nourishment and delicious desserts – with quality ingredients and sweeteners so they're treats with benefits so you won't have to feel deprived or restricted to eat healthier.
Thank YOU for being here!
Follow on social media for daily health & happiness inspiration:

ps. don't forget to share your Pure Ella (PE) recipe creations by tagging them #pureella and
@pure_ella
on Instagram – we repost our favourite photos!