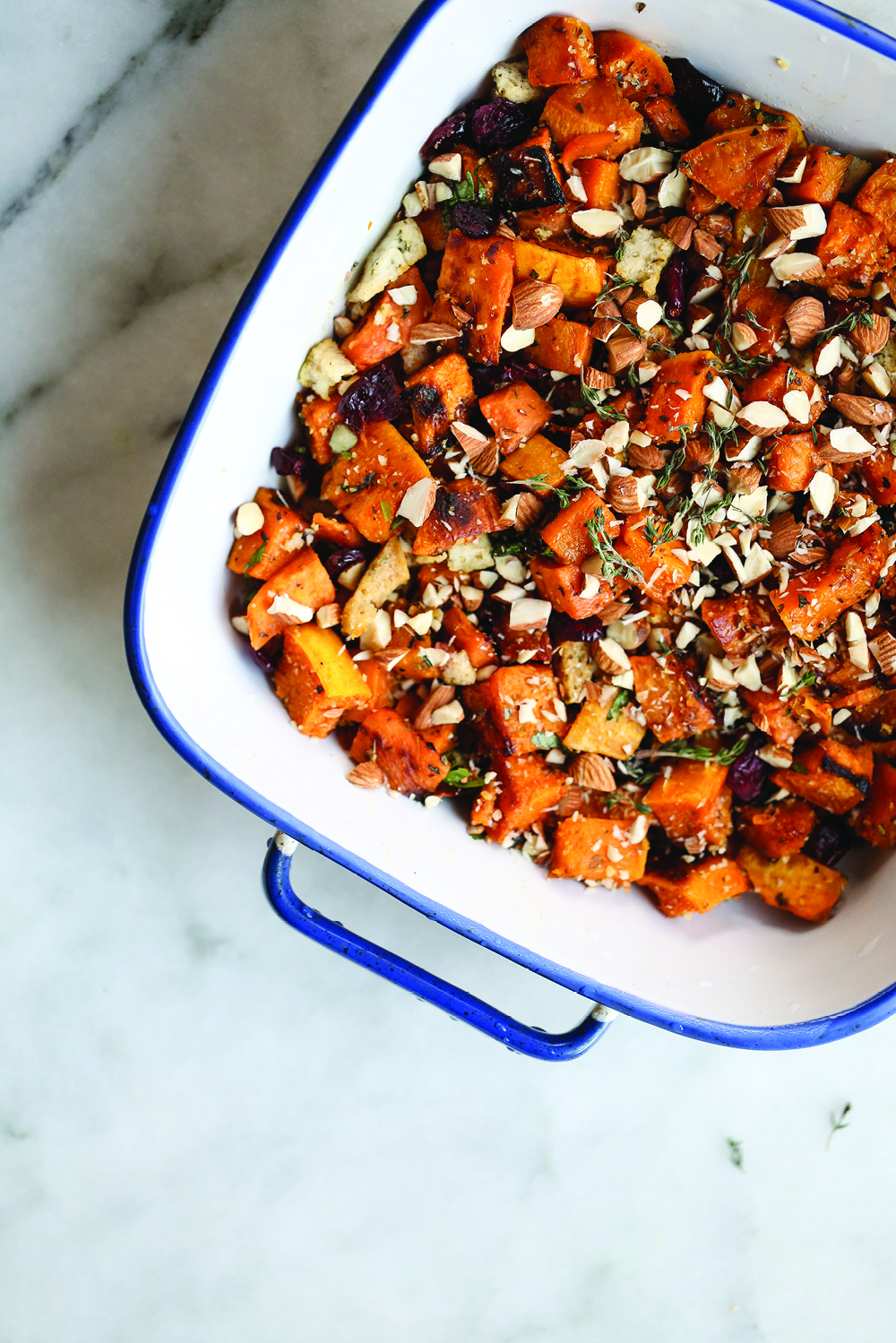 OMG! I made this deliciously amazing Sweet Potato Butternut Squash Bake and it was such a hit! Goodbye boring sides like plain-old potatoes…. (ok, still love those!) BUT why not mix things up and make this instead :)
Sweet potatoes and squash are much better than white potatoes because they are low-glycemic (learn about that here) and they are loaded with Beta Carotene ~ a super nutrient that's responsible for:
converting beta-carotene into Vitamin A which gives you healthy skin, healthy immune system and good eye health.
that is especially great during fall/ winter as it prevents your skin from getting dull
beta carotene is also an antioxidant which protects the body from free radicals which damage cells
these foods are also high in Vitamin C
source of magnesium, iron + so much more goodness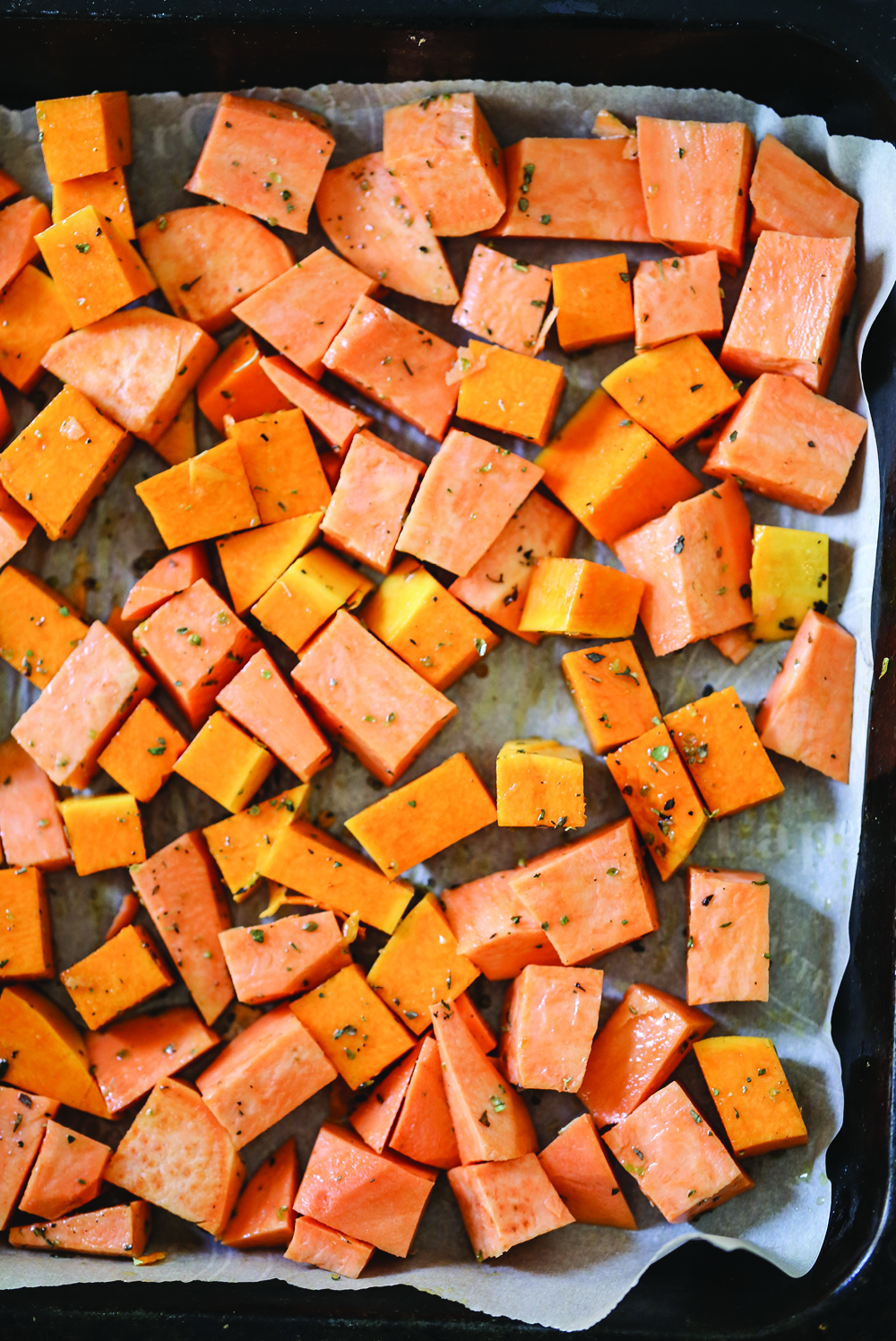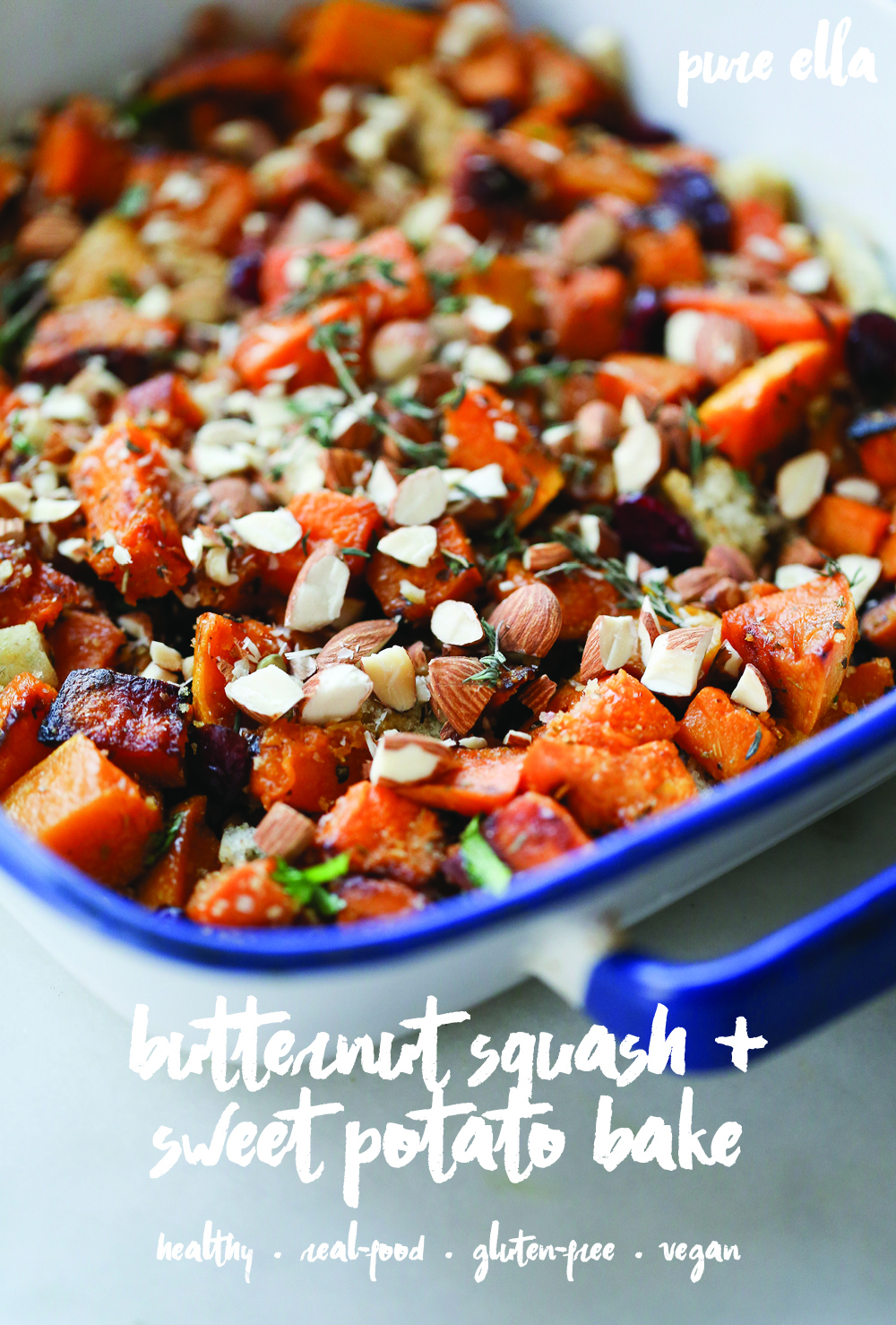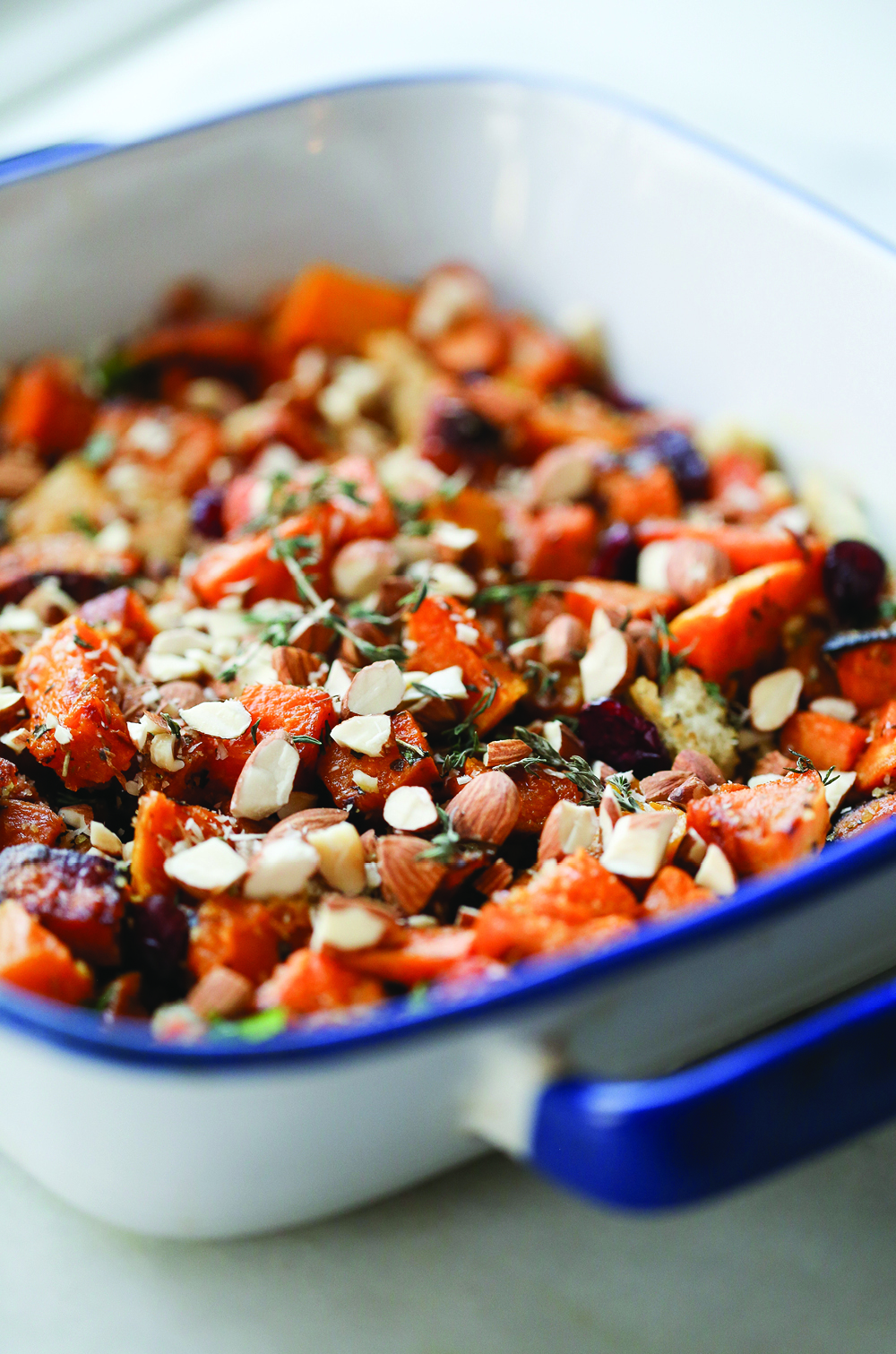 Sweet Potato + Butternut Squash Bake
2016-11-18 09:09:34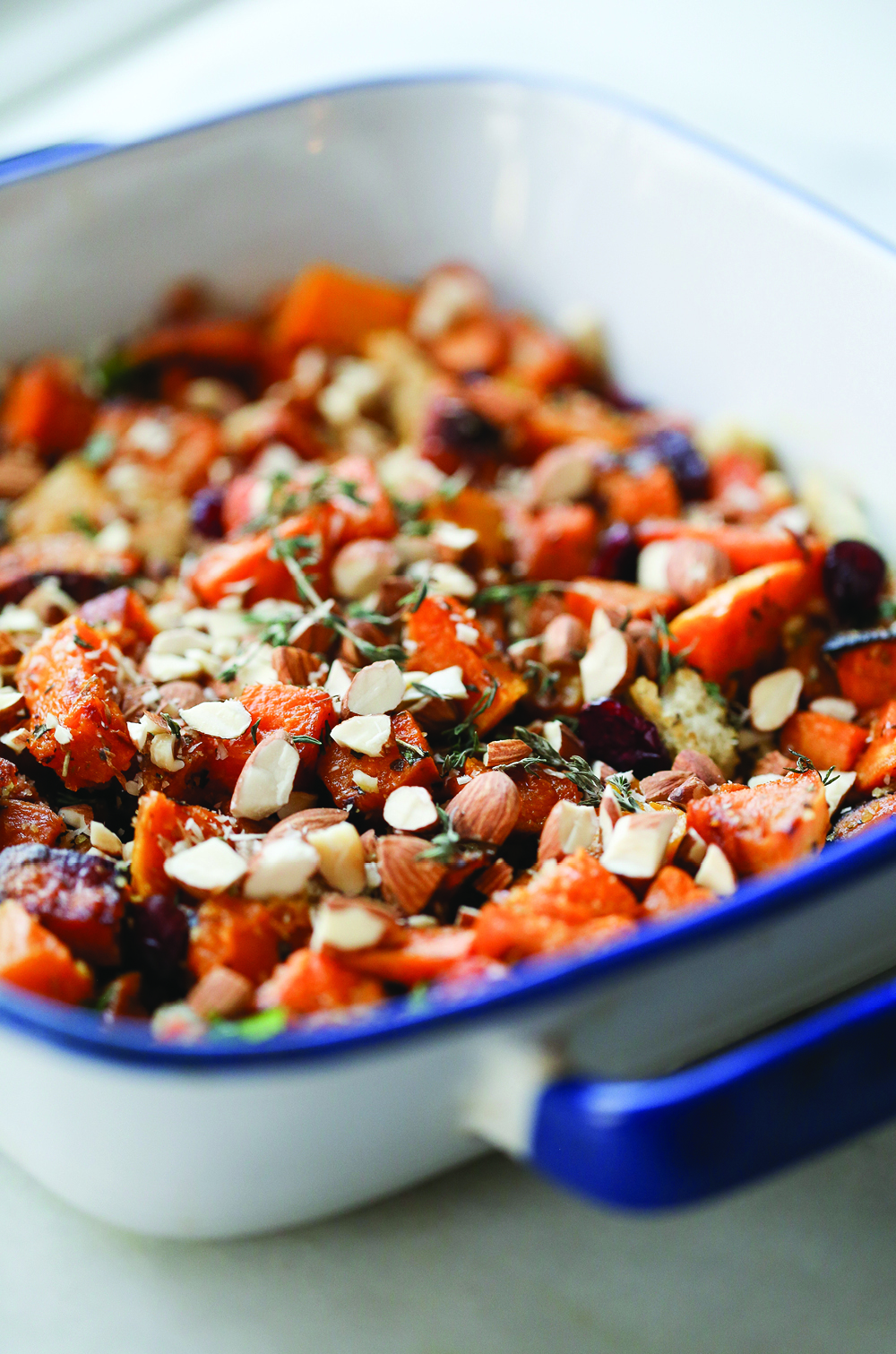 Serves 4
Ingredients
2 large sweet potatoes
1/2 a butternut squash
olive oil, grapeseed oil or ghee
2 tablespoons of dried oregano, sage or thyme
up to 2 teaspoons of fine sea salt
freshly ground black pepper to taste
1/2 cup croutons (gluten-free), optional
1/4 cup dried cranberries (sulphite free)
1/2 cup almonds, roughly chopped
fresh thyme or other herbs for serving such as sage
Instructions
Preheat oven to 350F.
Drizzle oil on a parchment-lined baking sheet and set aside.
Peel and chop the potatoes and squash into equal sized cubes and place on top of the baking sheet.
Sprinkle with salt, pepper and dried herbs and toss the potatoes & squash all over with your hands to coat all over.
Spread out on in a single flat layer and place in the oven.
Bake for 25-30 minutes (depending on the size of the cubes), flipping over once or twice throughout the baking time. (because these are cubes, flipping them over with a flat spatula twice is great as you get more sides browned and not burned.)
Once golden and soft, remove from the oven and transfer onto a serving dish. (If making ahead, make sure it's an oven-safe dish so it can be reheated later).
Add in croutons, cranberries and almonds and toss.
Add fresh herbs just before serving.
Notes
If adding croutons, they may be a bit hard in texture for this recipe, so I recommend adding a couple of tablespoons of hot water to this dish and stirring that in before plating and adding the herbs.
Pure Ella https://pureella.com/
This is a great side dish that you can dress up any way you want.
The toppings of dried cranberries and almonds do make it more festive, which makes it great for a Thanksgiving and/ or Christmas dinner.
This almost reminds me of a 'stuffing' recipe replacement ~ if that's what you're after – it's pretty damn good :)
I also like to make this sweet potato and squash dish for everyday dinner or lunch to go with a salad or veggie burgers. It's a delicious healthier alternative to fried or white potatoes. Yet, it's delicious and really hits the spot.
We have a hard time keeping these on the pan straight out of the oven… they get picked right off before I even place them on the table :) Enjoy!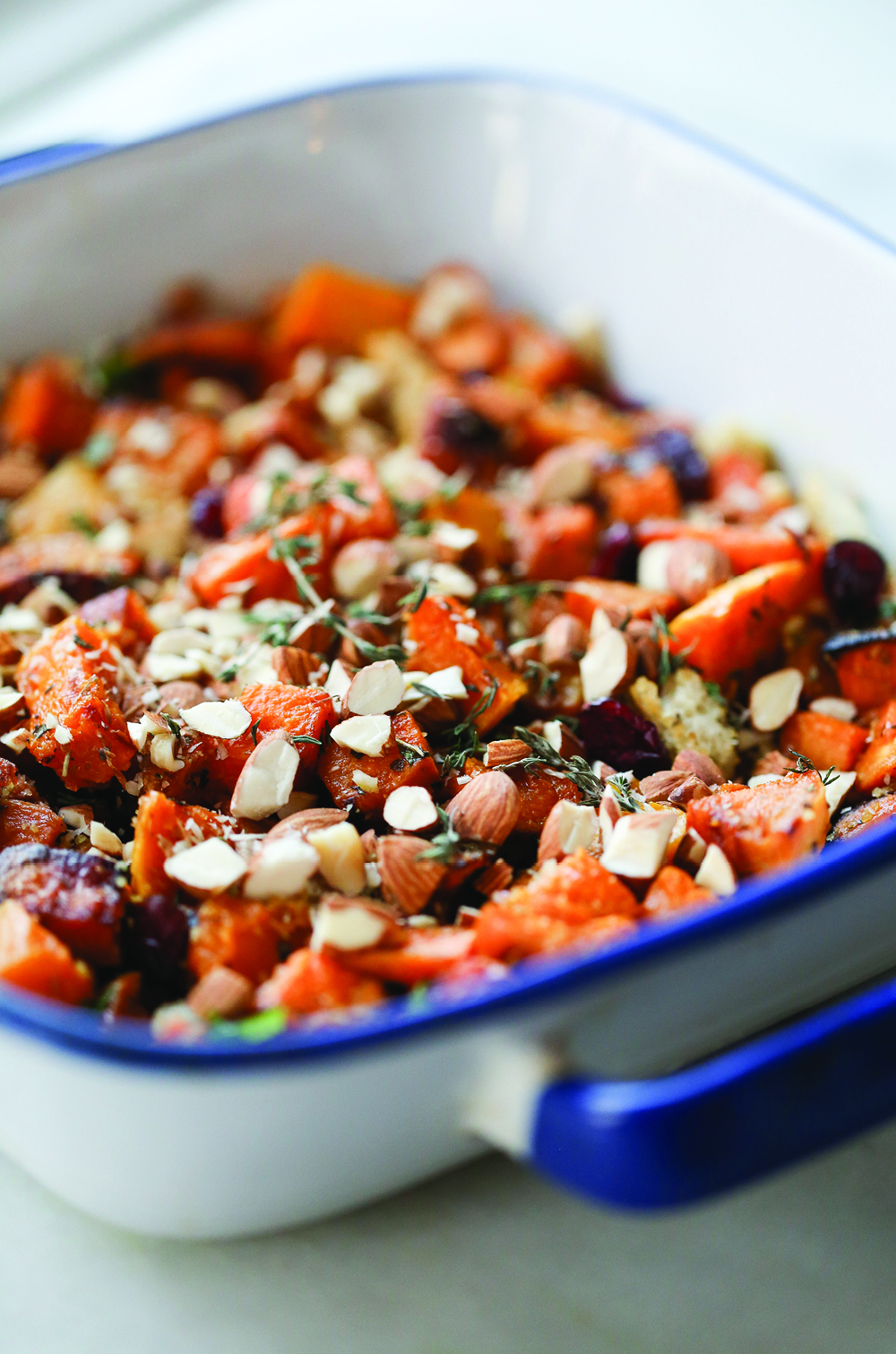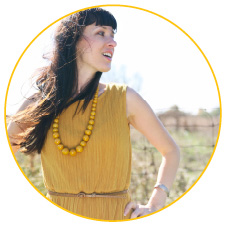 Ella Leché
is a cookbook author ('
Cut the Sugar
'), recipe developer, and photographer/stylist behind Pure Ella; where she shares delicious and healthy recipes. Eating PURE is clean ingredients, whole foods, plant-based nourishment and delicious desserts – with quality ingredients and sweeteners so they're treats with benefits so you won't have to feel deprived or restricted to eat healthier.
Thank YOU for being here!
Follow on social media for daily health & happiness inspiration:

ps. don't forget to share your Pure Ella (PE) recipe creations by tagging them #pureella and
@pure_ella
on Instagram – we repost our favourite photos!