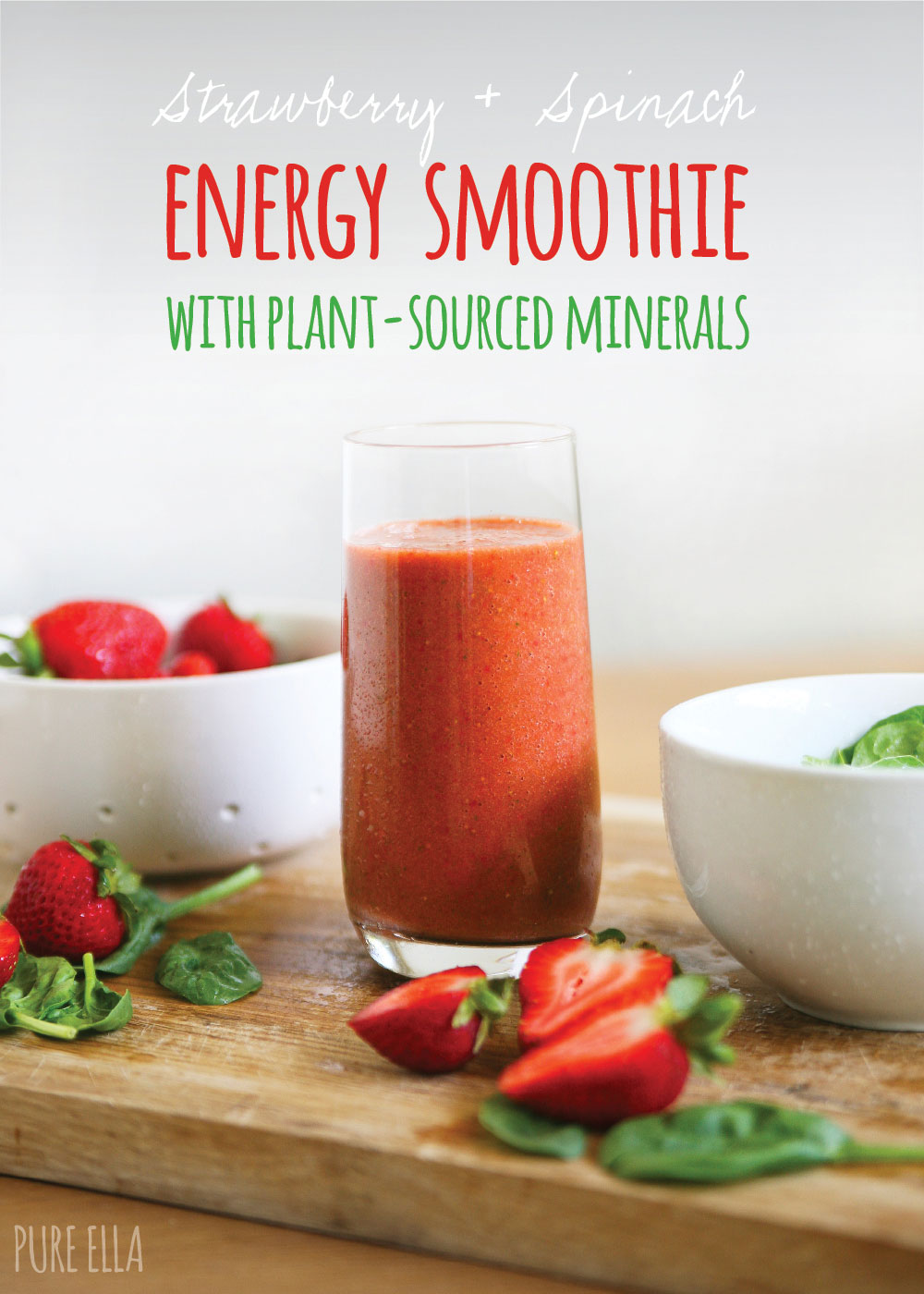 We love a good smoothie around here and I am happy my husband and daughter can't resist the goodness either!
It's one quick way to increase the vitamin content naturally in one delicious smoothie serving. Quick and easy and delicious.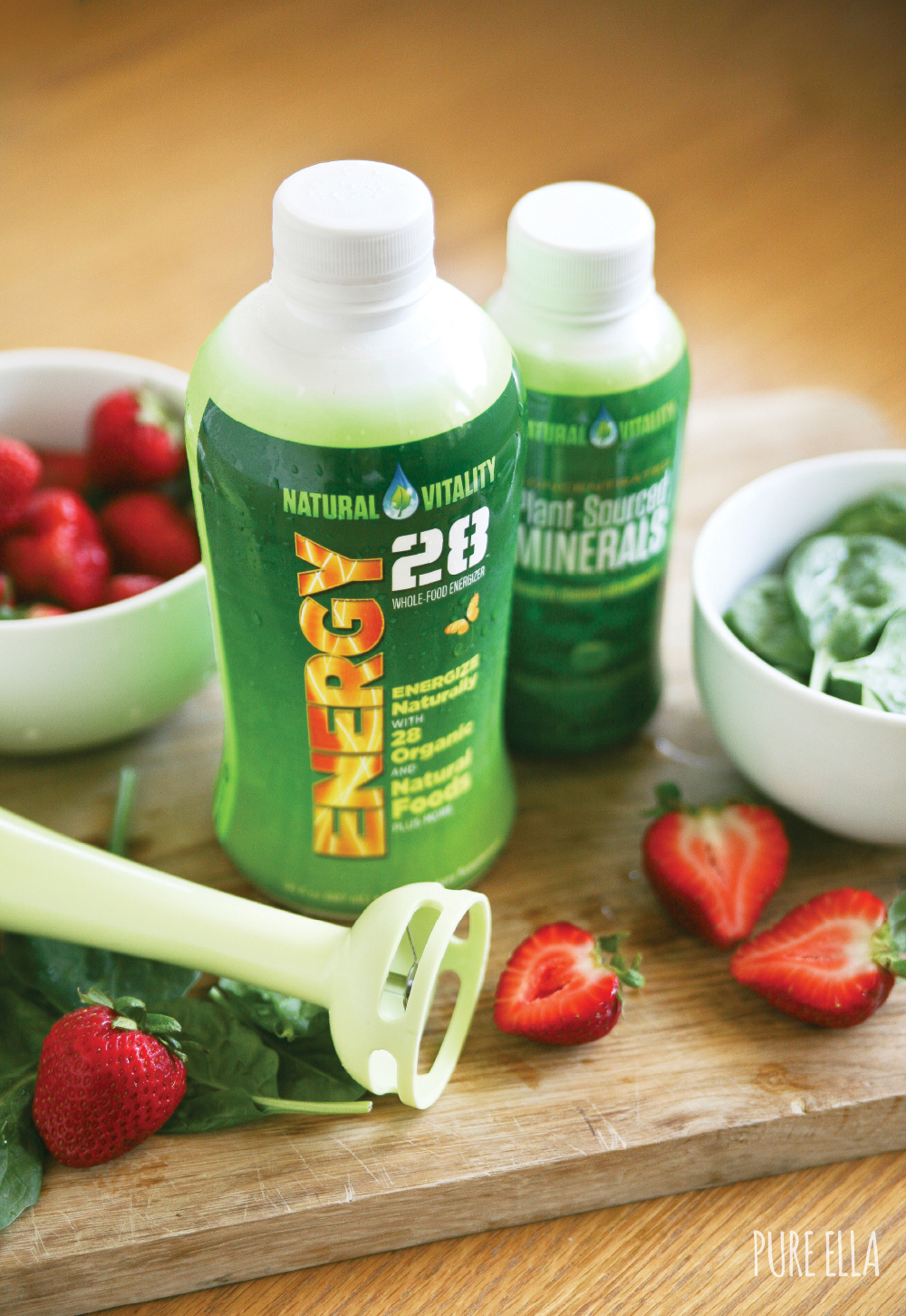 Good news is that there's a smoothie recipe out there for every mood and craving. You can really boost lacking minerals through a delicious smoothie. But how do you know what your body needs?
Well, to put it quite simply, your body will somehow tell you what you need. If you're anxious and have trouble relaxing and staying calm – and a woman at the customer service desk annoys you that you want to just scream on top of your lungs – then you're probably in need of calming minerals – like the CALM SMOOTHIE.
If you have a hard time getting things done because you feel sluggish, sleepy and tired all the time, what your body needs is a great pick-me-up! And no, it's not coffee your body needs! Your body needs minerals and nutrients that will balance your natural energy levels.
That's why I love the Plant-Sourced Minerals from Natural Vitality. They are a natural, organic vitamin boost that really nourishes your body and actually kicks up your energy level properly (unlike coffee that elevates blood pressure, stimulates stress hormones and produces blood sugar crashes).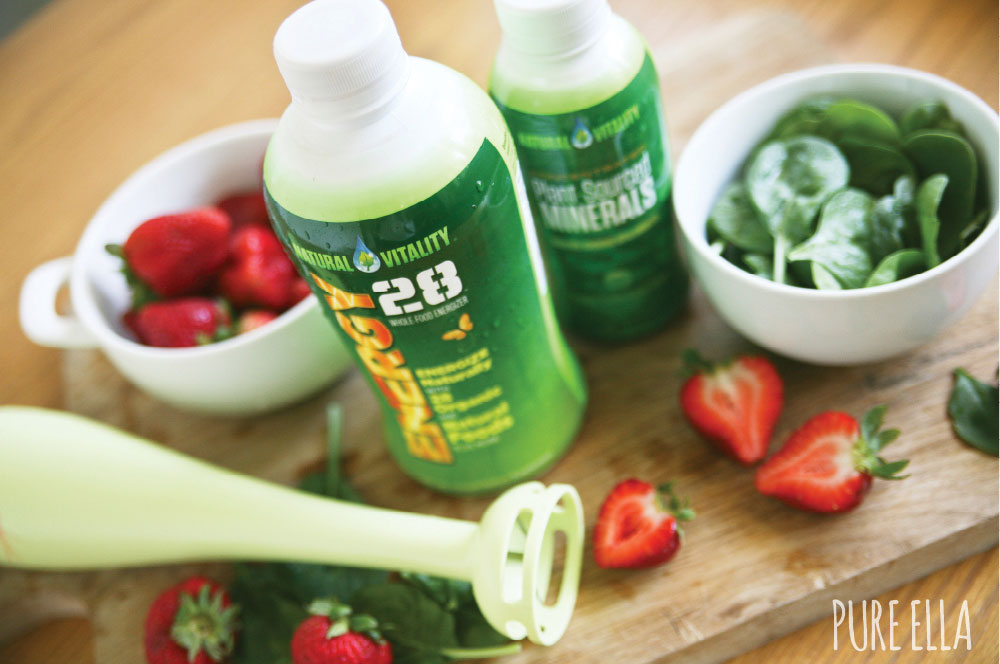 These supplements are my husband's favourites! Last year he became a runner – he loves it and can't live without a good 10K run every few days.
But although he knows he loves it and he feels great during and after a good run, he doesn't always feel like going out there. Like all of us, he gets the slumps and needs a boost!
So on those days, when we need a boost of more energy, either just to get the day rolling with work or family activities, or before we head to the gym or before he goes out for his run ~ we like to make one of these : Strawberry + Spinach Energy Smoothie with Plant-Sourced Minerals from Natural Vitality.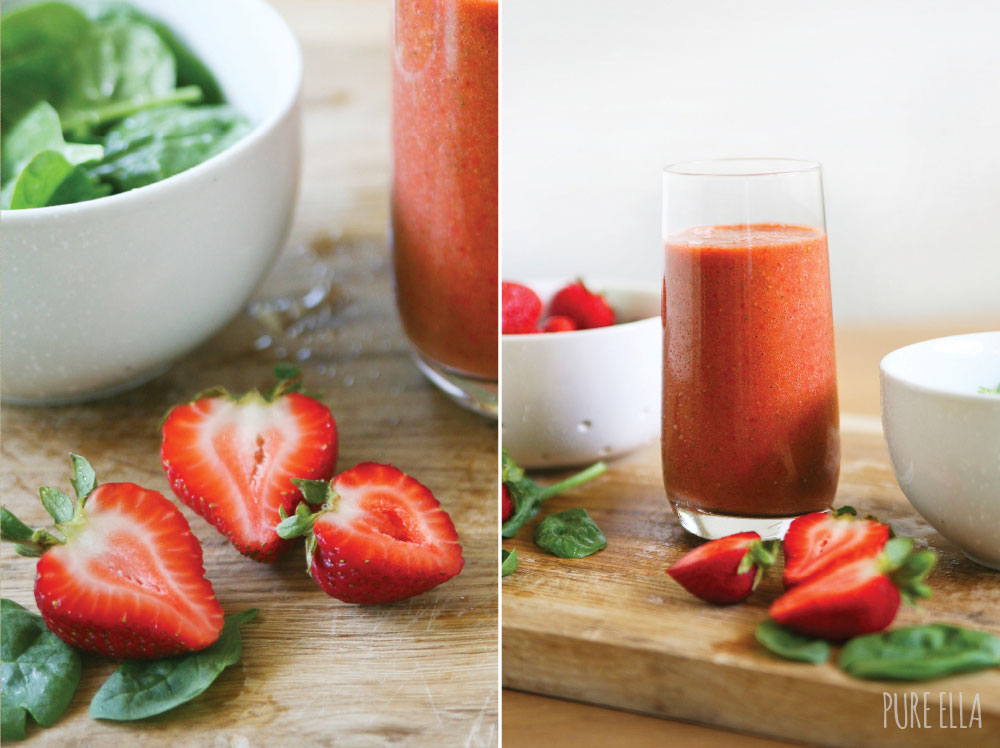 STRAWBERRY + SPINACH ENERGY SMOOTHIE
WITH ENERGY 28 AND PLANT-SOURCED MINERALS
INGREDIENTS :
1 cup organic strawberries
handful of organic baby spinach (use as much as you like, about 1/2 cup or 10 baby leaves is a good portion)
1/2 tablespoon Plant-Sourced Minerals by Natural Vitality
1 cup coconut water
2 tablespoon organic agave nectar or a pinch of Stevia
(completely optional) I did not use any additional sweetener in mine because there is plenty of sweetness in the strawberries and coconut water, but if you prefer it sweeter, a little agave or stevia would be great.
DIRECTIONS :
Refrigerate all ingredients (including the supplement as it need to be stored in the refrigerator anyway after opening), wash and remove stems from the strawberries and place everything in a blender. Blend for a few minutes until all is pureed, sweeten if desired and pour into a glass. Enjoy immediately! ;)
For a chilled version, freeze strawberries and use them instead of ice. Blend the strawberries first and add in all the other ingredients. Mix and serve.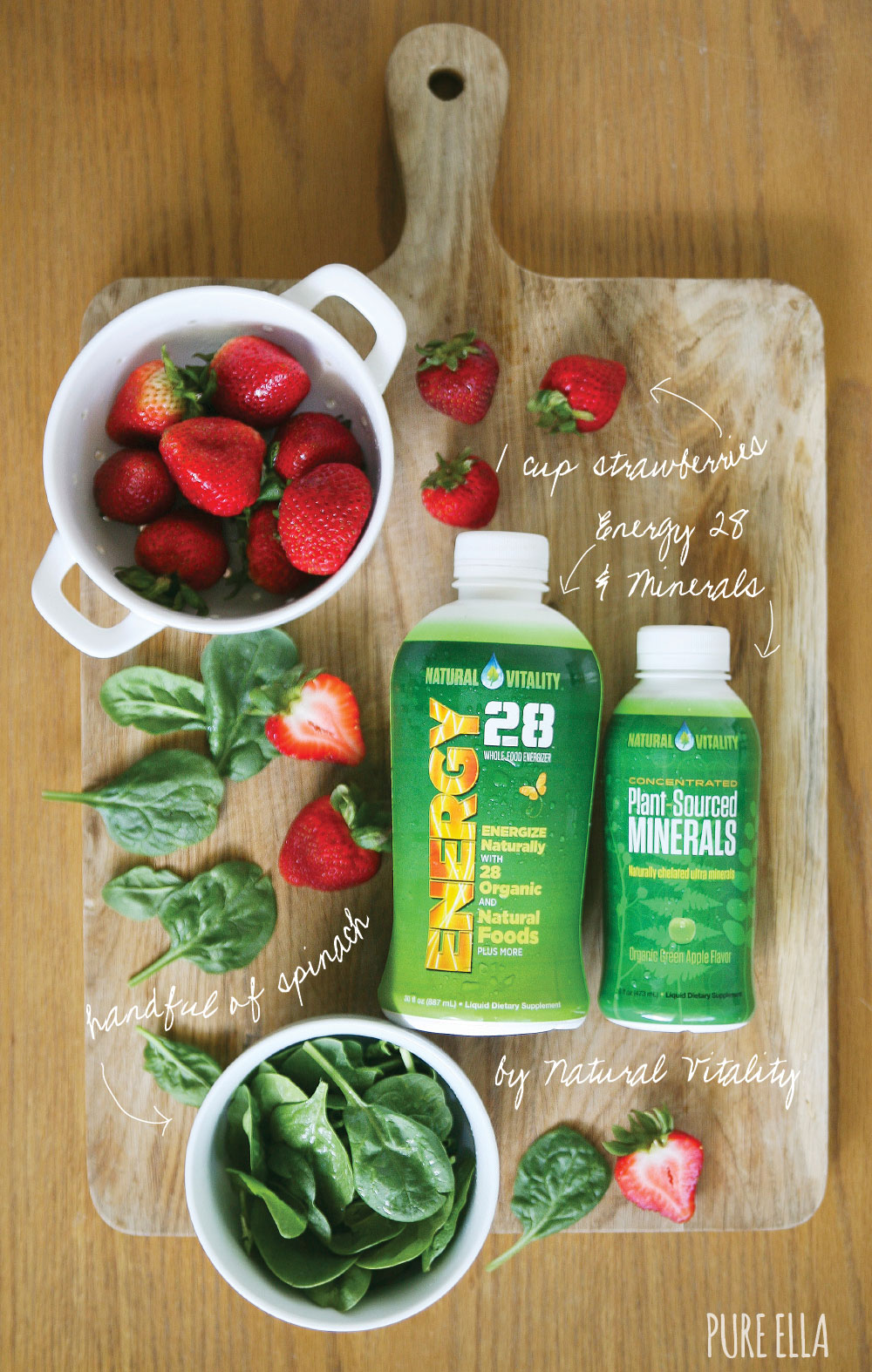 And this is pure whole-food natural vitamins and minerals not Gatorade! (which is filled with artificial flavour, colour and sweeteners – all combined to make up a toxic concoction. No thanks!
I like a little boost too once a while especially when I have a long to-do list and I lack motivation to getting things done (working from home, does that ;))
So now, when we need a pick-me-up, we're happy to make a quick smoothie and fuel up on great nutrition in a very delicious and natural way ;)
To find out more about Natural Vitality and see their full product line visit their website here. And you can like them on Facebook for promotions and more recipe ideas.
So this is our favourite way to energize naturally.
Please share what your favourite way is to energize?
♥
Pure Ella
If you're new to Pure Ella, please sign up for email updates and join me elsewhere:
Facebook

//

Pinterest

//

Twitte

r //

Instagram

@pure_ella