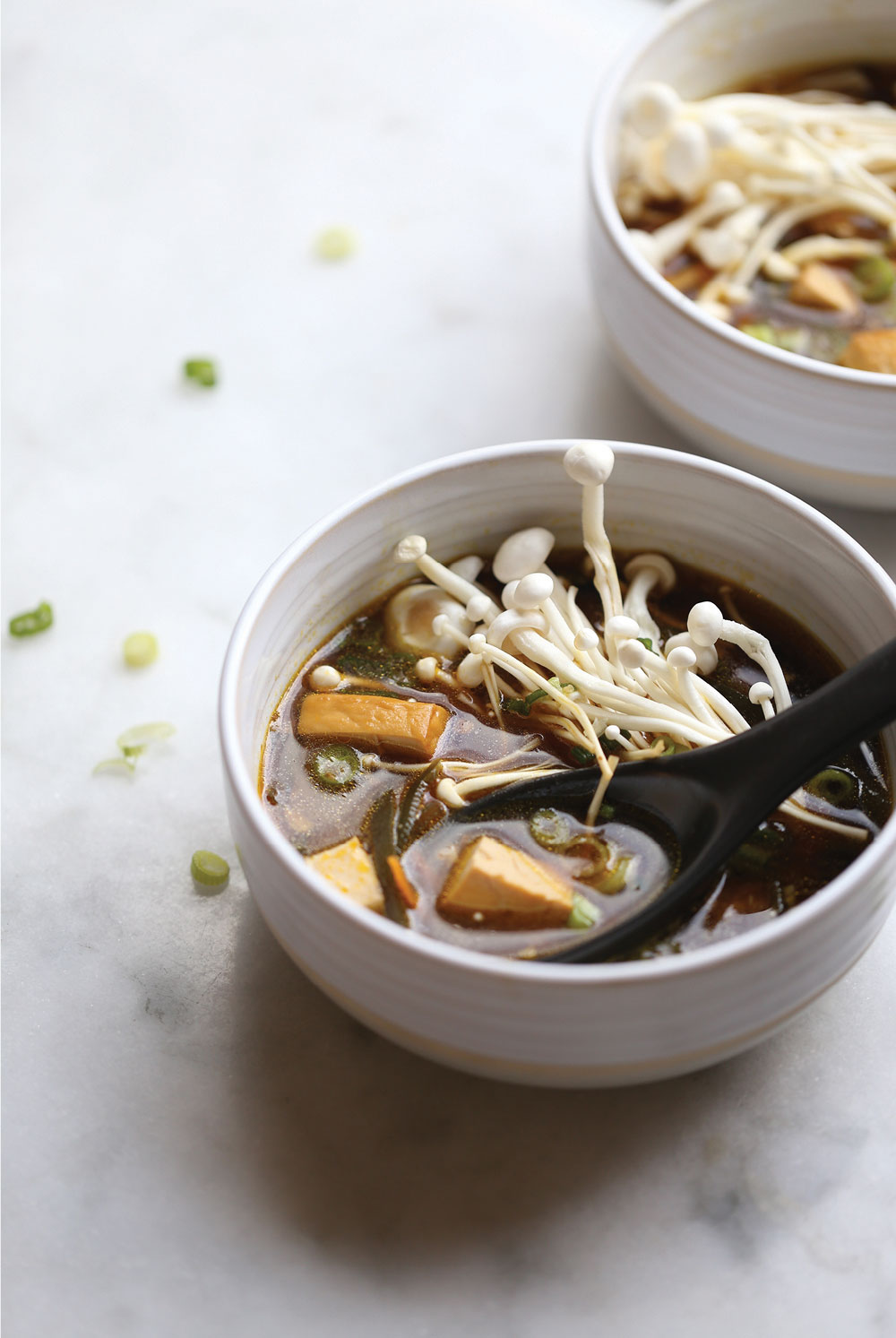 OMG! What do you get when you take smoked tofu, enoki mushrooms and kelp noodles and drown them in a delicious smooth miso brine…. Holy WOW! This my friends: Smoked Tofu, Enoki and Kelp Noodle Miso Soup, duh? ;)
This is also um, AKA the best winter soup ever!! AKA a must try!!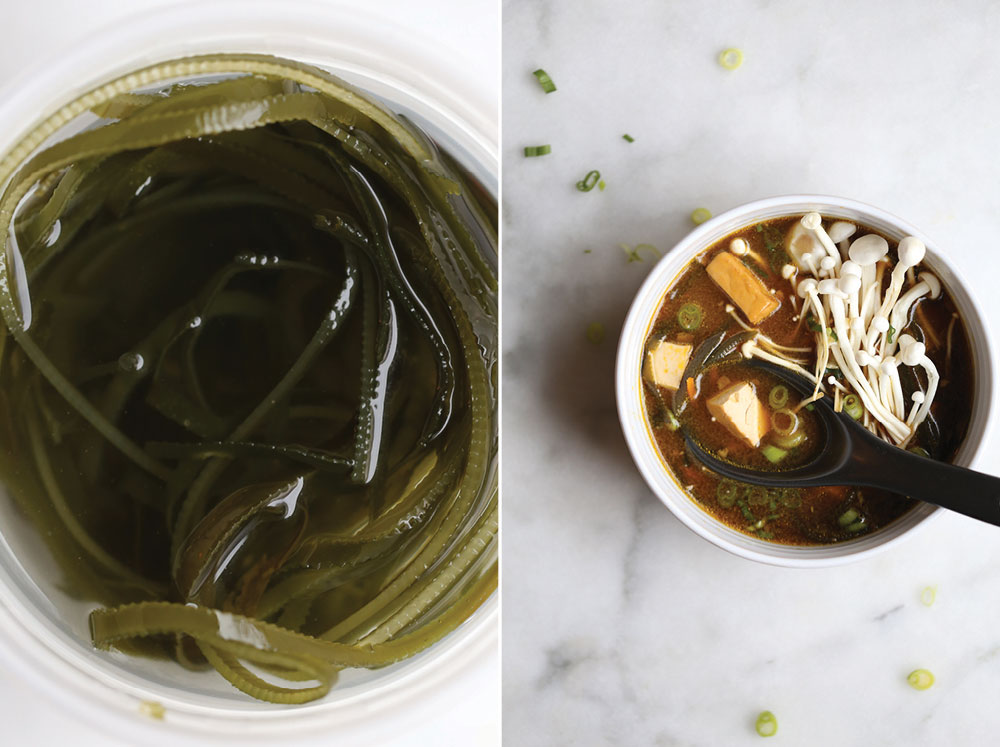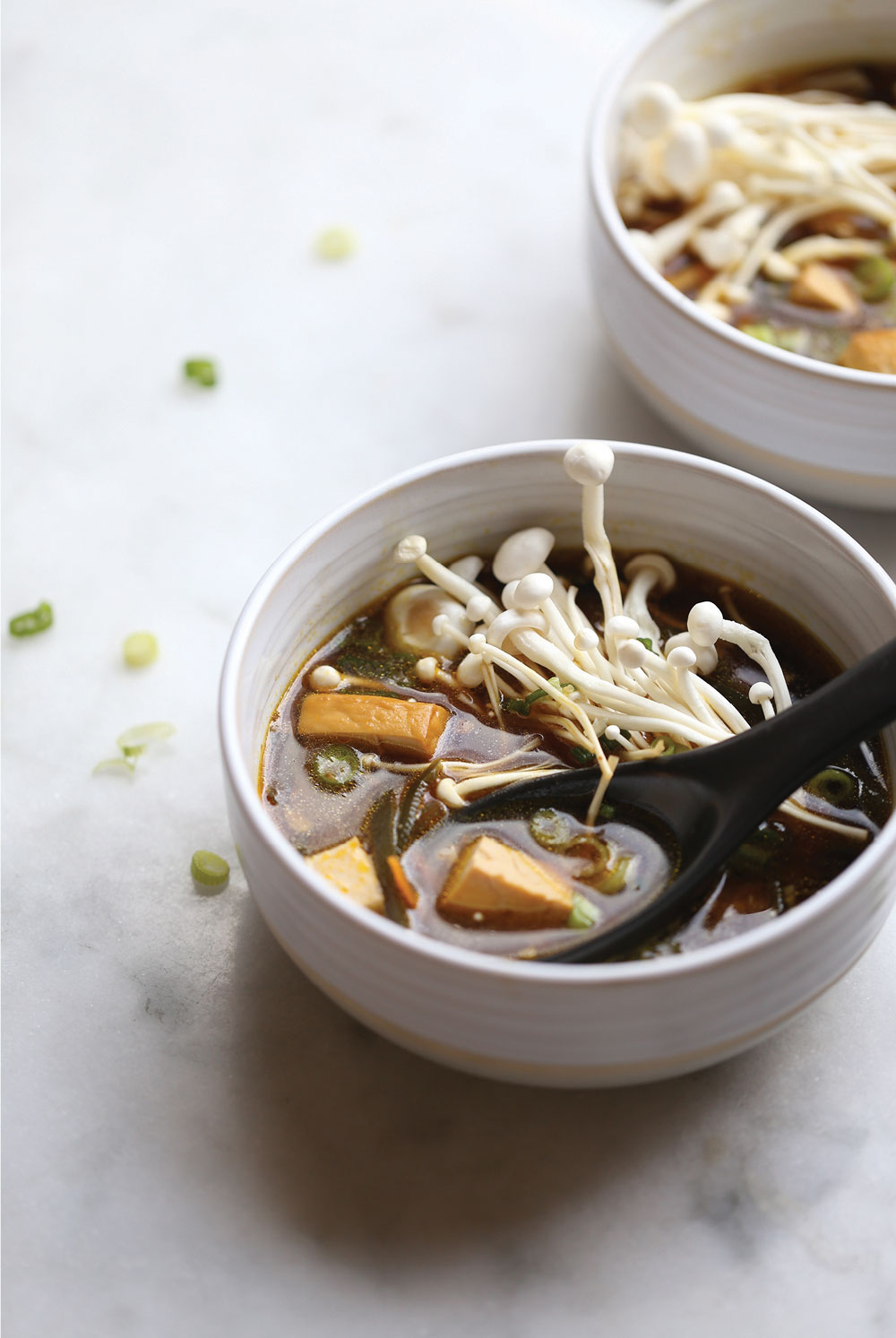 Smoked Tofu, Enoki and Kelp Noodle Miso Soup
2017-01-11 13:01:42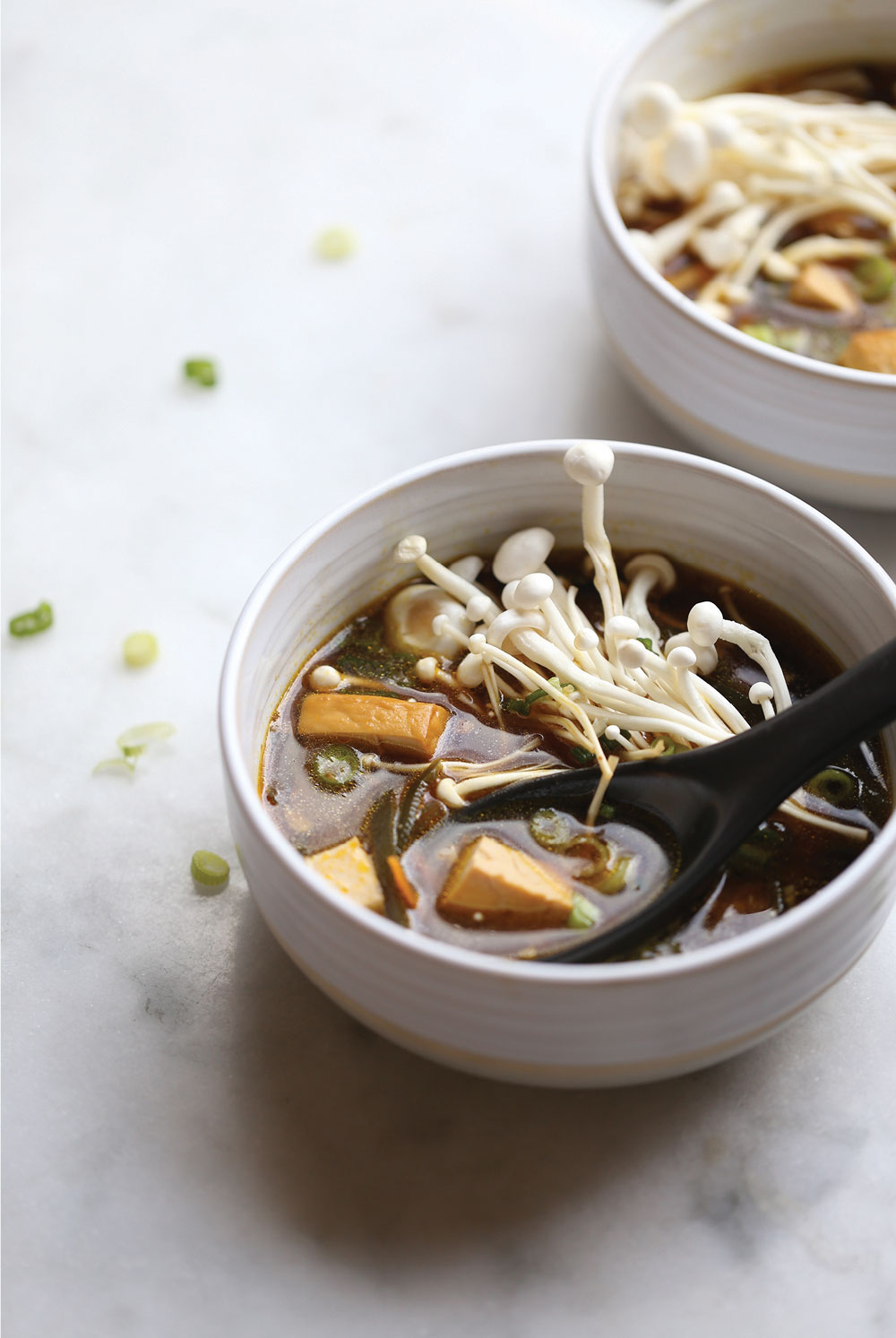 Ingredients
1 1/2 L of water
about 1 cup organic smoked tofu, cubed
2-4 tablespoons of miso paste
1/2 cup kelp noodles
1 package of enoki mushrooms
1/4 cup green onion, chopped
sea salt, pepper or hot sauce to taste, optional
Instructions
Place water in a medium sauce pan and bring to a low simmer.
Stir in the Miso paste. (I like to whisk it in so it's nice and smooth.
(You can also add the miso paste into a small bowl, add a little hot water and whisk until smooth. Then add to the soup and stir. This will ensure it doesn't clump.)
Add in kelp noodles and cook for another 5 minutes or so.
Taste and add more miso or a pinch of sea salt, pepper or hot sauce if desired.
Ladle into bowls.
Top with Enoki mushrooms and green onion. Serve hot.
Notes
Super simple and healthy. Naturally gluten-free, grain-free and vegan.
The kelp noodles you can find at a Chinese grocery store, look for all-natural ingredients.
You can probably find the miso paste and enoki mushrooms too. However I purchase the miso at a health food store to ensure it's organic.
Pure Ella https://pureella.com/