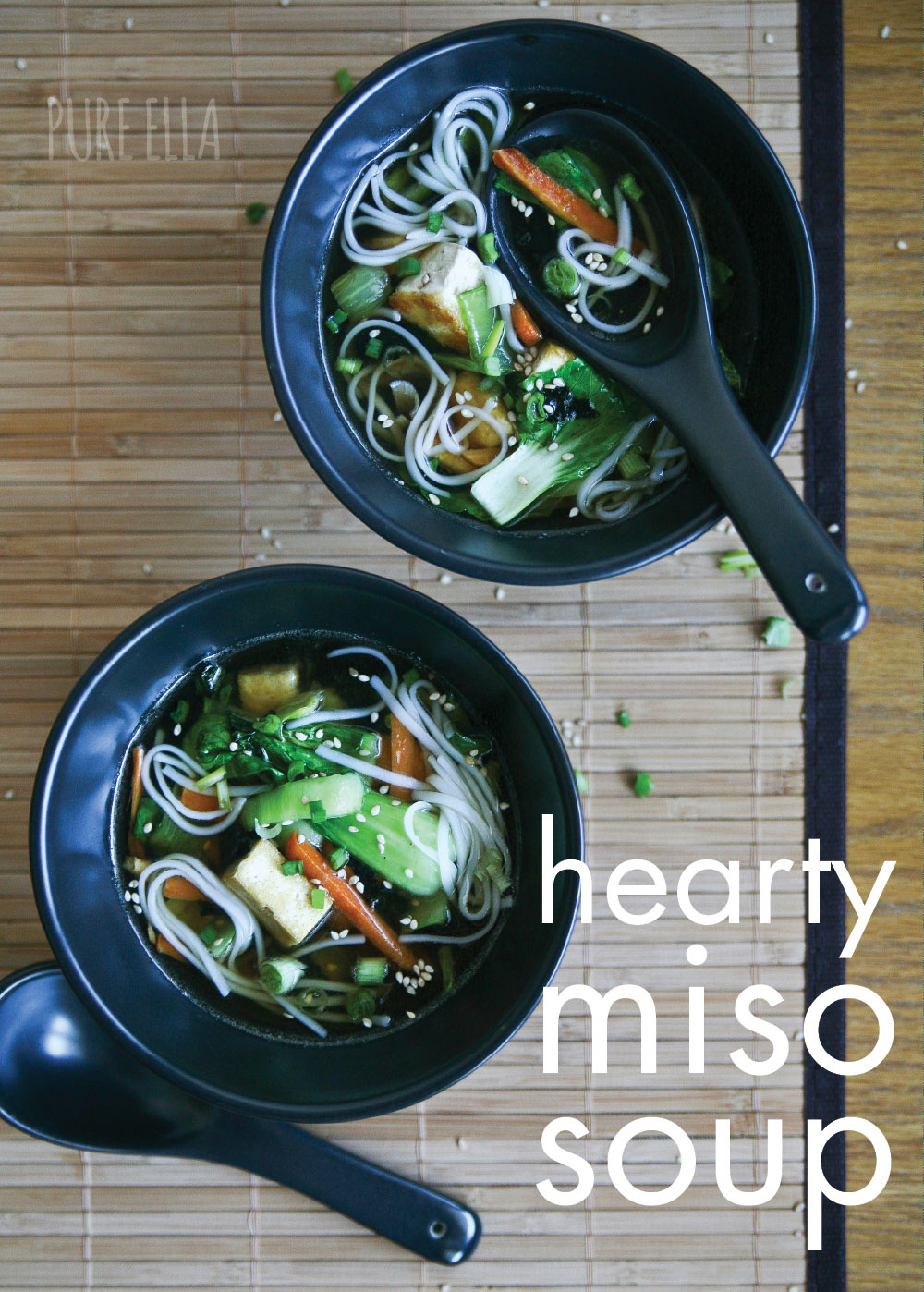 There seems to be a big Asian influence in our cooking right around this time of the year…. Hmm… I wonder why?
I love great Asian food all year long but there's something about the lightness that is perfect after heavier fall and winter meals. Yet, it still isn't a Spring menu. (oh but I do have high hopes that we will be welcoming Spring any day now….)
And then of course, there is the Chinese New Year! That for sure sparks my taste buds to go towards Asian flavours. This year is the Year of the Horse. Anyone born of this year? My husband is actually… but there's been some adjustments to his Chinese year animal… You see, our daughter is a big fan of horses. And she's not fond of pigs (her Chinese Year : The Year of the Pig) soo…. she's had this clever idea of switching the year with daddy.
Lol! So now the little one is from the Year of the Horse (sort of officially, if that's allowed because she really loves horses!) And daddy is happy to take the Pig to keep the little one happy.
See how much parents sacrifice to keep their children happy? They are even ready to give up their official Chinese birth Year.
I myself am from the Year of the Monkey. I'm good with the monkey and so far there's no interest in having me switch my birth year.
See how life can be so complicated when you have little ones to please…. it sure makes life a little more fun too because listening to these big important decisions is just pure joy….
And usually the best discussions happen when we're in the kitchen and mama is prepping a good meal. It even gets better when we all get to sit down and enjoy a good hearty dinner…. just like this Hearty Miso Soup.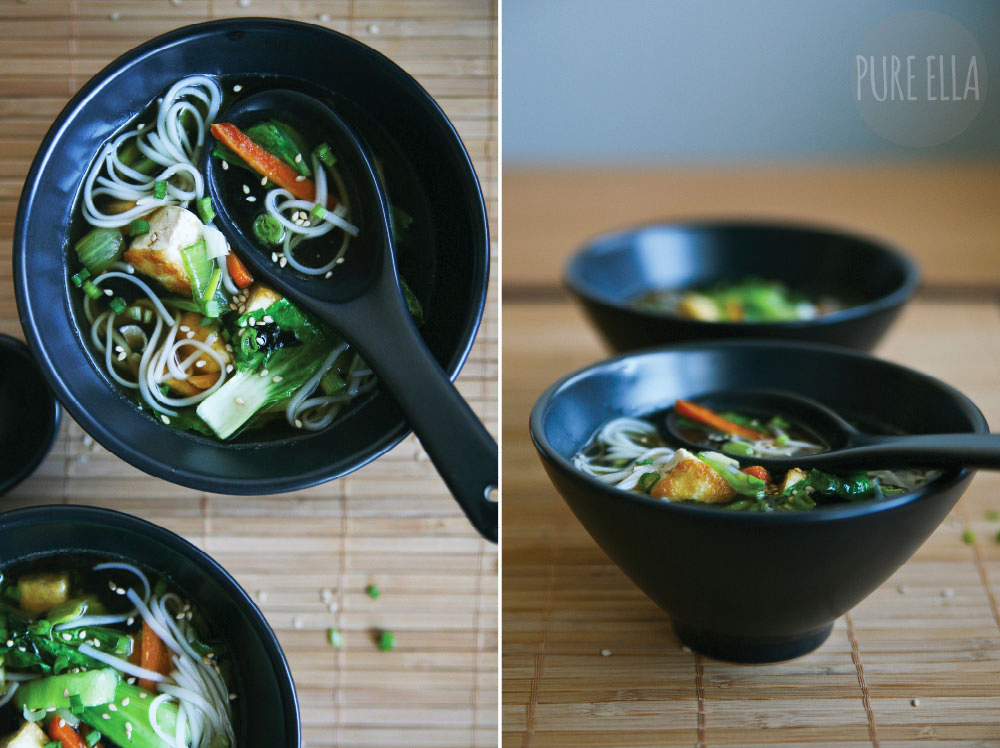 Hearty Miso Soup | vegan and gluten-free
Ingredients :
package of rice noodles
3/4 cups organic firm tofu, cubed
2-3 cloves of garlic, minced
1 organic carrot, peeled and cut into matchsticks
3-4 stalks of baby bok choy, roughly chopped
6 tablespoons of organic mellow white miso paste
1/2 cup seaweed, nori or wakame
optional : 1-2 teaspoons of asian hot sauce
sesame oil for frying tofu
sesame seeds for topping
green onion for topping
Directions :
You will need two pots. One for the soup ingredients, one to cook the rice noodles.
In one large pot filled with filtered water and a little salted water, cook the rice noodles as directed on the packaging.
In the other pot, heat the sesame oil to medium and fry the firm tofu until golden on sides. Remove from the pot and set aside in a bowl. Add garlic and saute for just a minute until a little golden colour appears. Also, remove from the pot and add to the tofu. In the same pot, gently pour in water to fill the pot (about 10-12 cups) (use hot boiling water from a kettle so it's a quick temperature already for your soup). Add in carrots, bok choy and miso paste and stir well to dissolve and incorporate the miso paste. Season with a little hot sauce if preferred. This should cook for about 5 minutes as you don't want to overcook the vegetables.
By now the noodles should be cooked. (they should be slightly al dente/ undercooked). You can avoid using a colander and just lift them out of the pot with a pasta scoop and add to the miso soup. Stir in the tofu with garlic and seaweed.
Serve immediately in bowls topped with fresh chopped green onion and a sprinkle of sesame seeds. Enjoy!
I hope you will enjoy this amazing Hearty Miso Soup soon! It's such a great dish to make for anytime of the year. And if you're new to Miso – a jar of organic Miso paste lasts a really really long time. A year for sure ;)
So it's great to have Miso paste added as a staple item and keep in your fridge – because you never know when a little Miso Soup craving will strike! (For us, it could be any day as having organic tofu and carrots is a regular thing for us.)
Essentially, this soup is very versatile. You can add in other Asian foods like Shiitake mushrooms and swap the rice noodles for white or brown rice if you like.
Let me know what other vegetables and food swaps you think would go. Enjoy!!
♥
Pure Ella
If you're new to Pure Ella, please sign up for email updates and join me elsewhere: 
Facebook

  //  

Pinterest

  //  

Twitte

r  // 

Instagram

 

@pure_ella