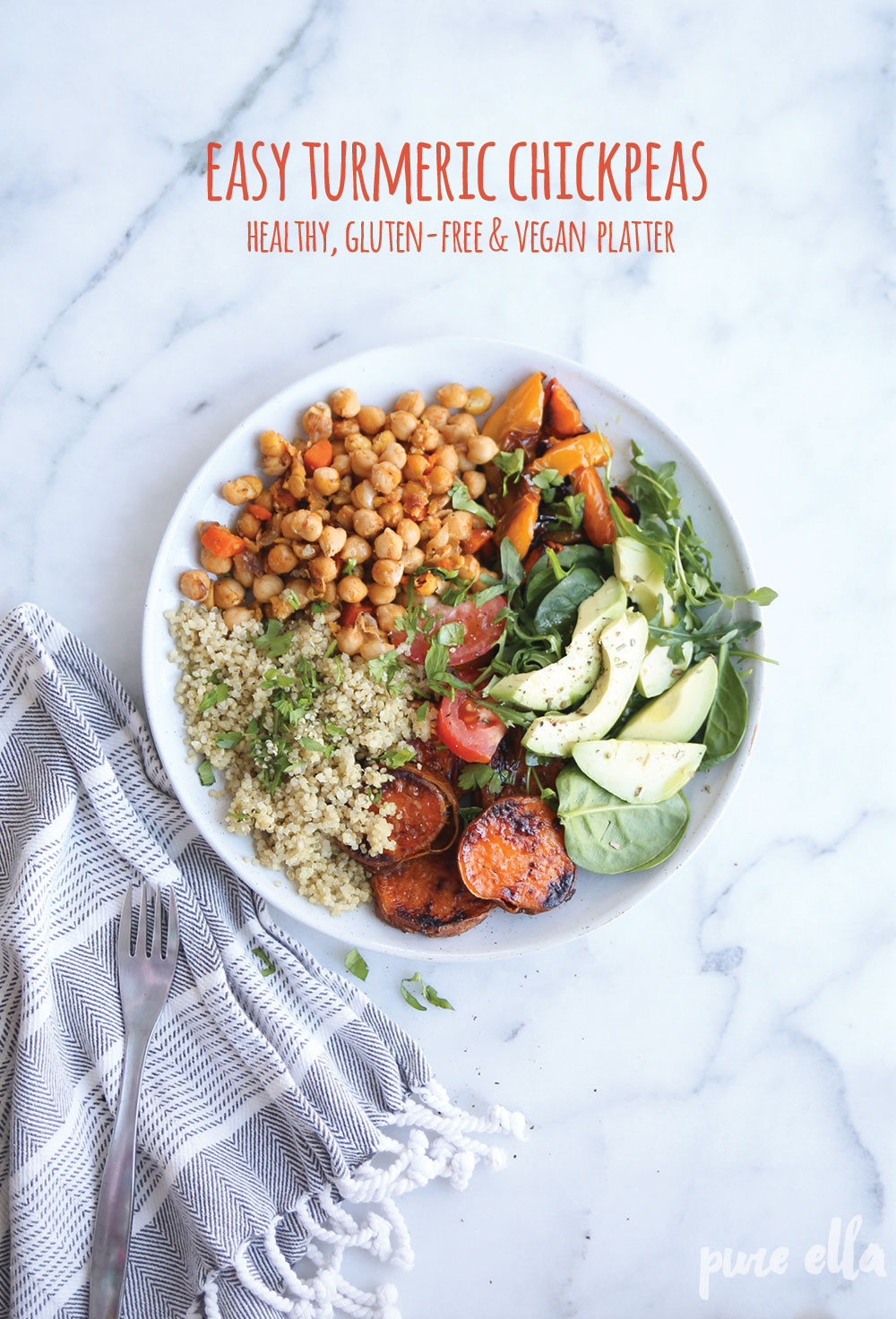 Ok, feeback from my community. Apparently you guys want healthy recipe AND you want them to be easy and effortless to prepare. Is this true? If so, I feel like I nailed it with this Turmeric Chickpeas Dinner Platter.
This whole plate is satisfying, delicious and has so much going on in terms of nutrition : healthy fats, healthy protein, vitamin C, beta carotene, even calcium and so much more.
This is my kind of *pure food* that I love! This plate is literally a bunch of leftovers for me. I already had the sweet potatoes and quinoa from the previous night that I just reheated. And I made the turmeric chickpeas while the sweet potatoes were in the mini-oven heating up.
I also love it when my leftovers are NOT boring. I do this with reinventing and/ or adding a new spin on something that's easy to make. Like the Turmeric Chickpeas and the Spinach Avocado Salad. What I never ever do is portion leftovers and create these boring batch cooking sad-looking meal portions. I'm sorry, if that works for you, that's totally cool. Stick to it. BUT I just love it more when my food looks beautiful. There's that whole "you eat with your eyes first" that I am really drawn to. So, this works for me. Maybe I should share how I do batch cooking without 'batch cooking'. This sentence may not make sense to you, but it makes sense to me. Stay tuned to hear more on this theory of mine. What I feel like we could all use more of is happiness on our plates without fancy IG food pics but just a nice plate of delicious food that is healthy and makes you happy. Am I right? ;)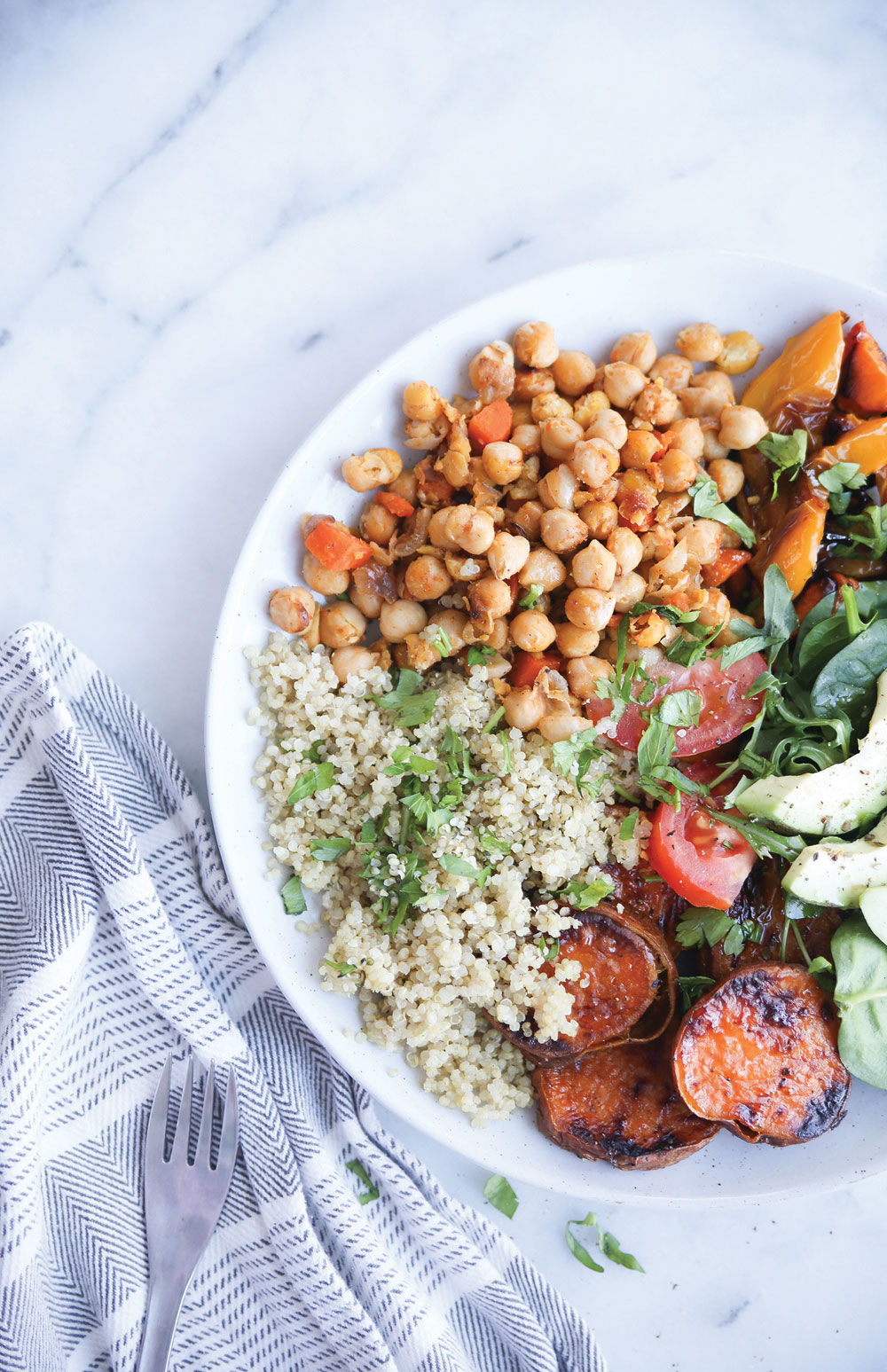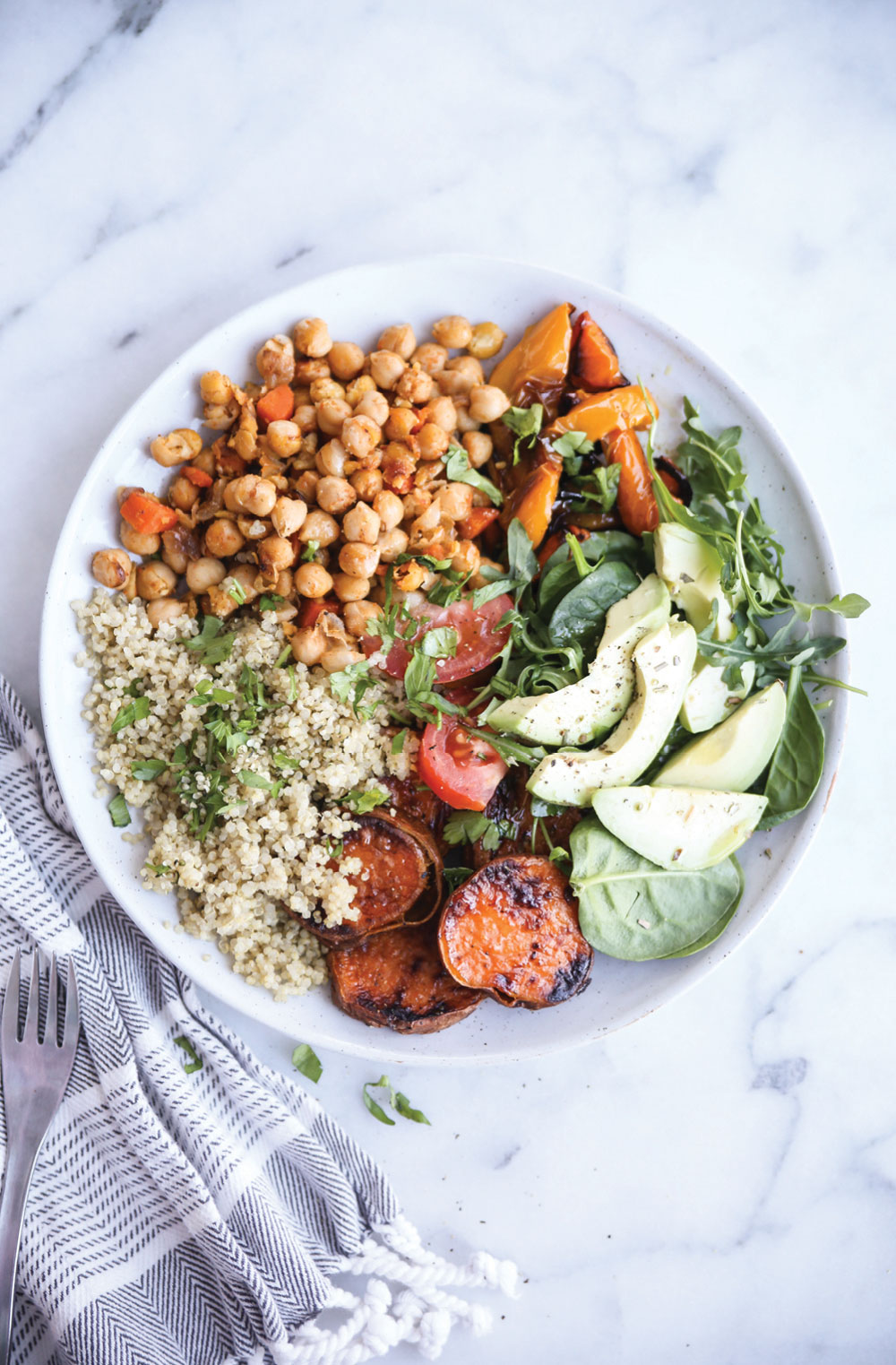 Turmeric Chickpeas
2017-05-18 11:14:57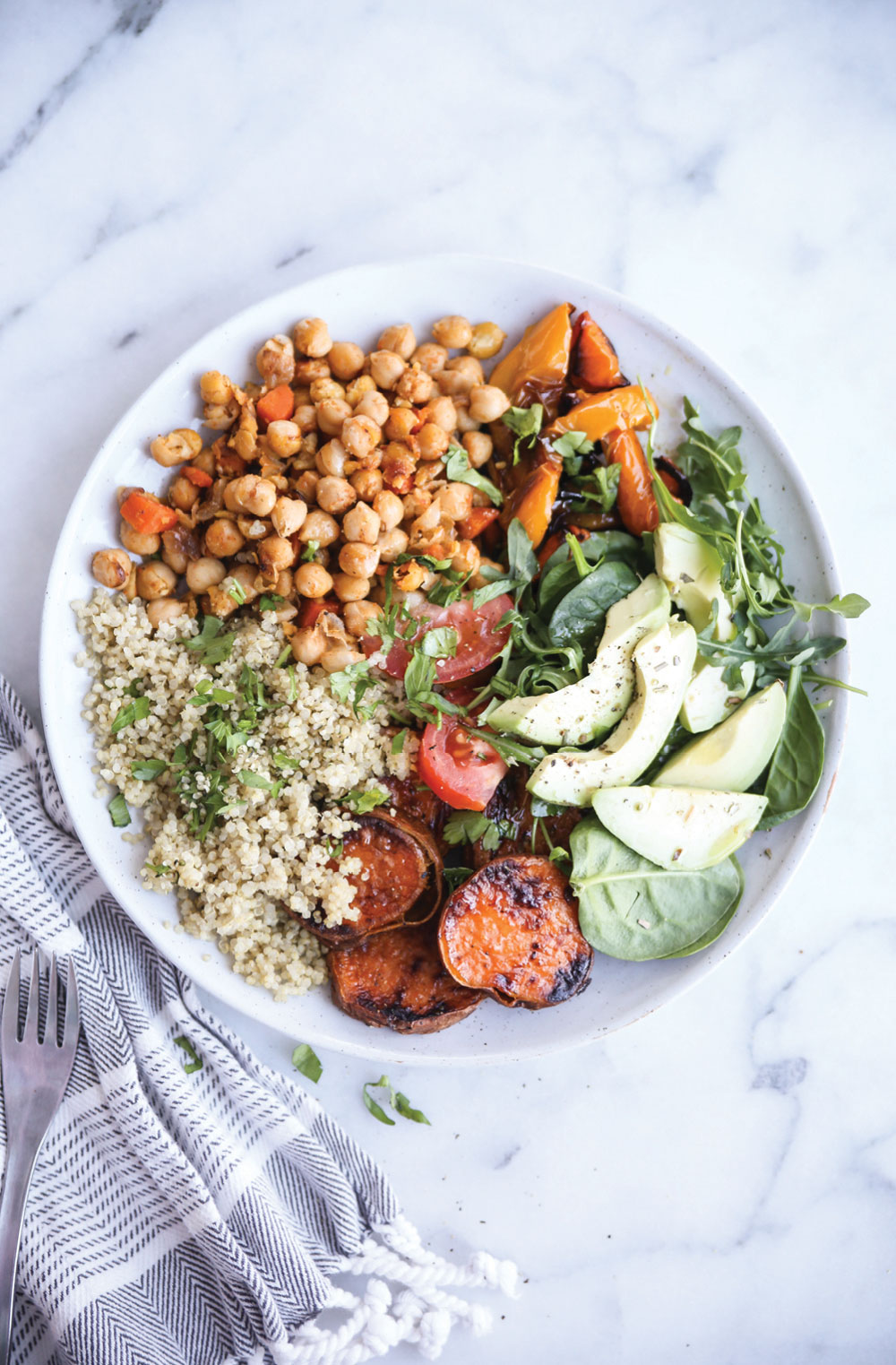 Serves 2
Very easy, delicious and healthy Turmeric Chickpeas that are done in less than 5 minutes. Gluten-free & vegan.
Ingredients
1 can of chickpeas, rinsed and drained well
4 tablespoons of grape seed oil
1 teaspoon turmeric powder
1/4 teaspoon cayenne pepper
1/8 teaspoon freshly cracked black pepper
Instructions
Heat a large pan with oil and add in the chickpeas.
Add in the spices and stir well to mix the turmeric and cayenne pepper evenly.
Heat for a few minutes only until hot (or warm) depending on how hungry you are.
Notes
These make great leftovers and are delicious even cold. (Great for a work lunch the next day thrown into a salad.)
I served my Turmeric Chickpeas with quinoa, spinach and avocado salad, sauteed peppers, baked sweet potatoes and tomatoes and fresh herbs.
Pure Ella https://pureella.com/
TURMERIC NOTE :
Please note that in order for your body to absorb the nutrition from the curcumin found in turmeric you need to consume turmeric with freshly ground black pepper.