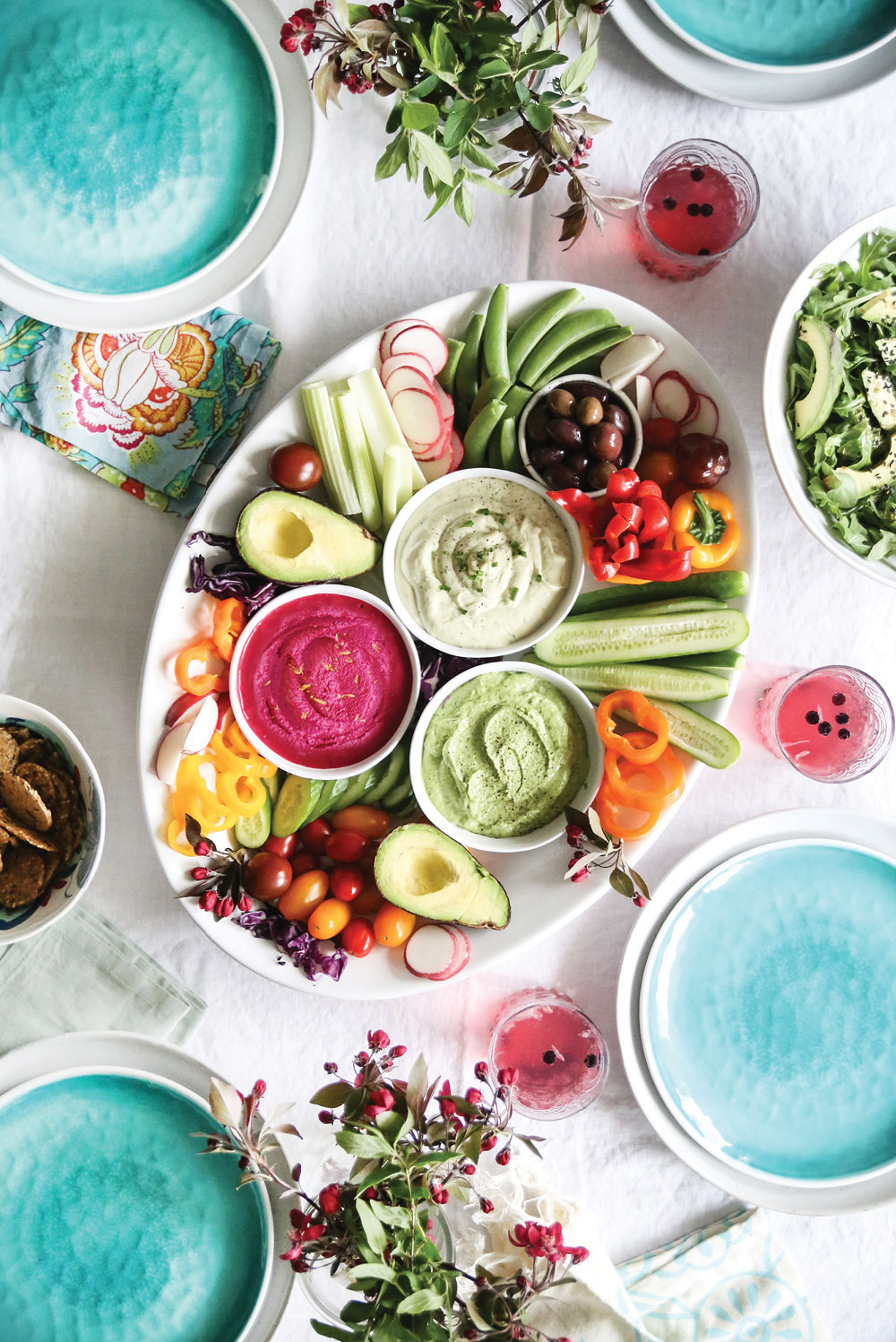 Hello my friends. It's spring time and it's always a good idea to throw a fun brunch party. Sometimes a Spring Brunch Veggie Platter Hummus Recipes is all you need to get the fun started.
Here is a beautiful spread me and Heather from Sweetly Raw created at my house recently. It was so much fun to make AND to eat later. We made three separate Hummus recipes and they were so delicious.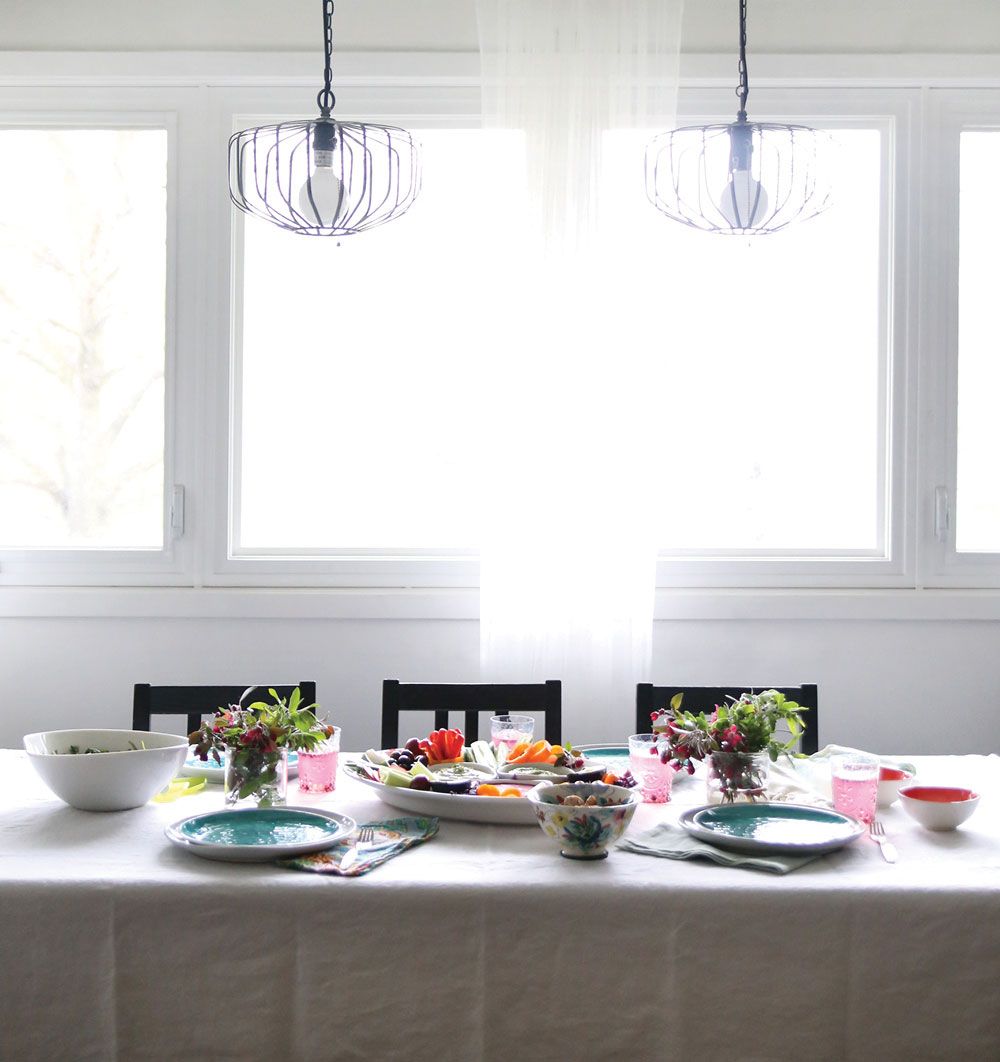 Working with a big platter is a great idea to just keep all the ingredients together. It looks amazing too! Does it not? We had so much fun creating this spread ~ hopefully we get to just have more fun like this soon :)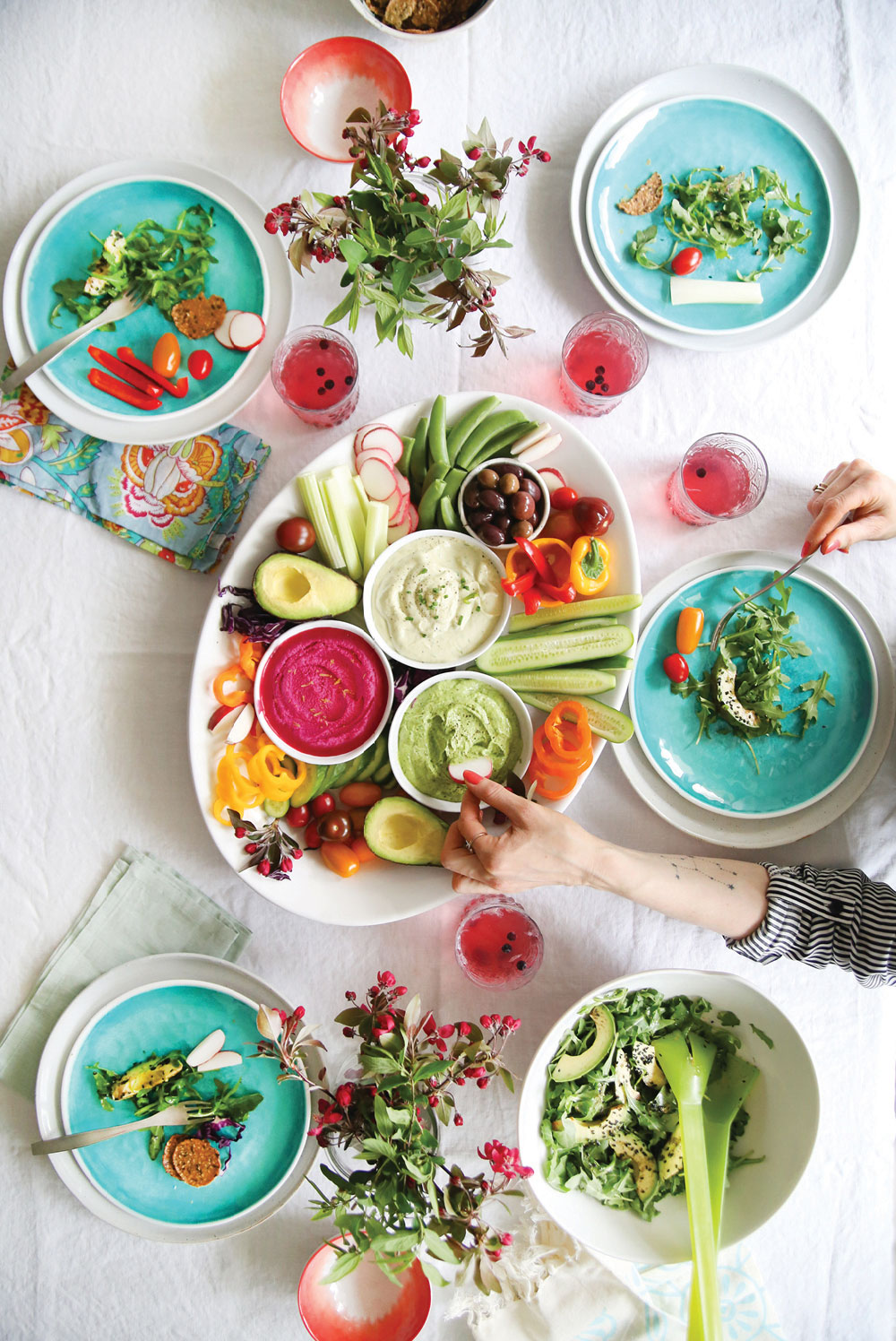 Cashew Roasted Garlic Recipe :
Ingredients:
1 cup

chickpeas,

canned or cooked, drained and rinsed

3/4 cup soaked cashews, drained well

a few cloves of roasted garlic (or 1 clove fresh garlic)

2 tbsp freshly squeezed lemon juice or apple cider vinegar

1 tsp cumin powder

1/4 tsp sea salt or to taste

1/8 tsp cayenne pepper

1 tbsp extra virgin olive oil

freshly ground pepper for topping
Directions :
How to roast garlic : Roast the garlic by removing most of the dry skin off and trimming the top of the whole garlic bulb. Wrap in parchment paper or aluminum foil (I'm not a fan of aluminum foil however) and place in the oven in a preheated oven at 300F for about 30-40 minutes.
To make the hummus: Blend all the ingredients in a food processor or high speed blender, add the garlic at the end when it cools down a bit. Adjust seasoning to your liking as hummus flavour is so subjective I find.
I go easy on the cayenne pepper because I have kids, but a little kick with a more cayenne pepper would be nice here.
………………………………………………………………………………………………………….
Avocado Hummus Recipe :
Ingredients :
1 cup can chickpeas, rinsed and drained
1 medium ripe avocado, cored and peeled
1 Tbsp tahini
3 Tbsp fresh lime juice
1 clove garlic, peeled OR 1/2 of the roasted garlic

1/4 tsp sea salt or to taste

2 Tbsp olive oil
1 – 2 Tbsp chopped chives for topping
freshly ground pepper for topping
………………………………………………………………………………………………………….
Creamy Beet Hummus Recipe :
Adjustments to this recipe : cooked the beets so it's faster but roasted beets are wonderful + we added 2 tablespoons of dairy-free sour cream to make it more pink.
What to serve with these hummus recipes :
All sorts of fresh veggies are really all you need, we had :
baby cucumbers
peppers
radishes
olives
avocados
celery
cherry heirloom tomatoes
I also made an Avocado Arugula Salad and we made Wild Blueberry Spritzers (simply adding frozen wild blueberries to a mineral water and the natural colour just transformed the drinks) Super low sugar and delicious and refreshing!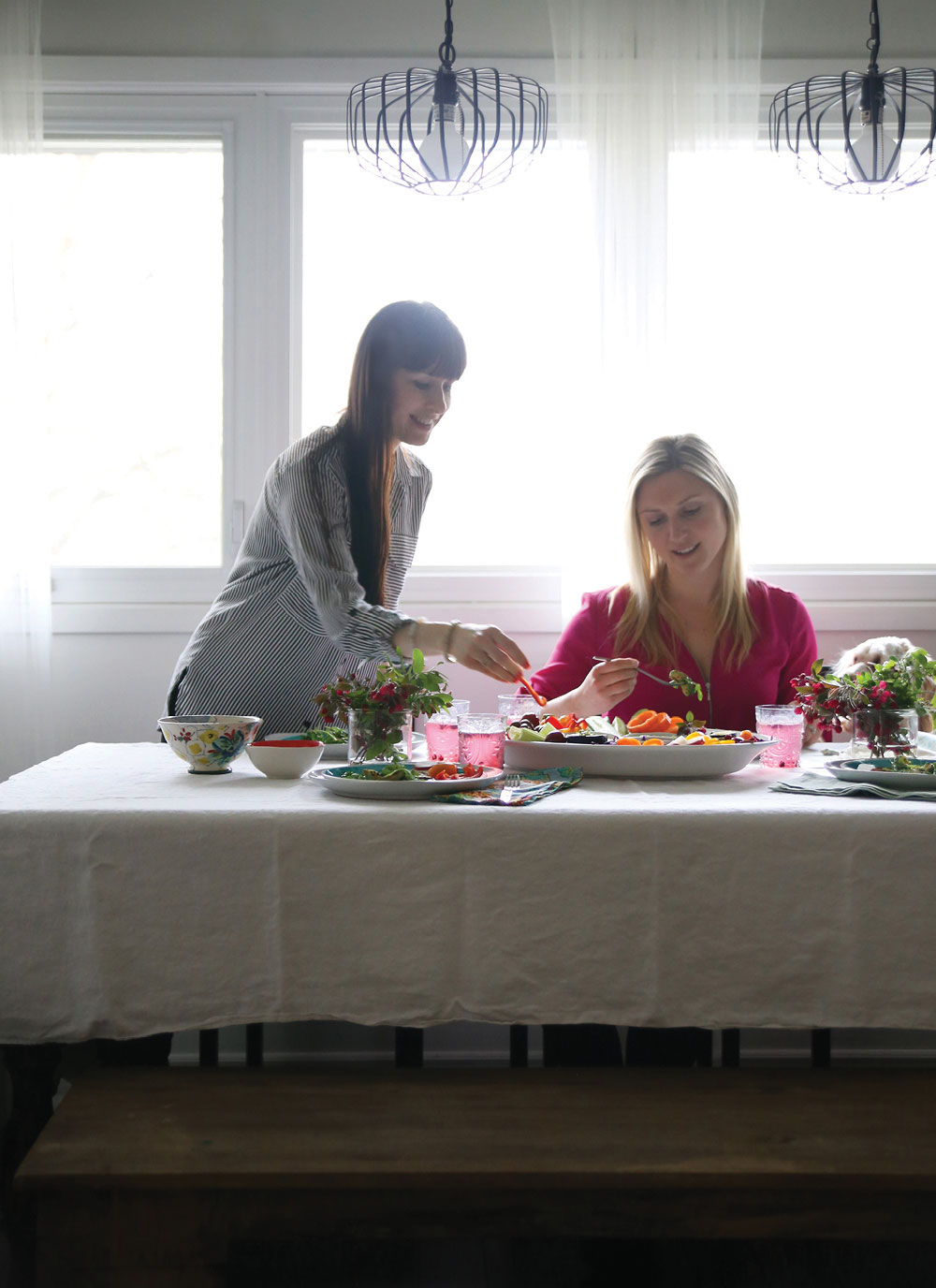 So this is me and miss Heather just hanging out and having a blast making food and then eating and chatting. We just know how to have fun! Thank you Heather for the visit to GTA from BC and I can't wait till we hang out again :)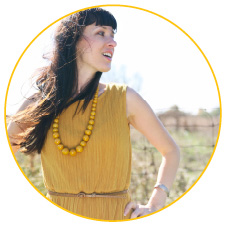 Ella Leché
is a cookbook author ('
Cut the Sugar
'), recipe developer, and photographer/stylist behind Pure Ella; where she shares delicious and healthy recipes. Eating PURE is clean ingredients, whole foods, plant-based nourishment and delicious desserts – with quality ingredients and sweeteners so they're treats with benefits so you won't have to feel deprived or restricted to eat healthier.
Thank YOU for being here!
Follow on social media for daily health & happiness inspiration:

ps. don't forget to share your Pure Ella (PE) recipe creations by tagging them #pureella and
@pure_ella
on Instagram – we repost our favourite photos!