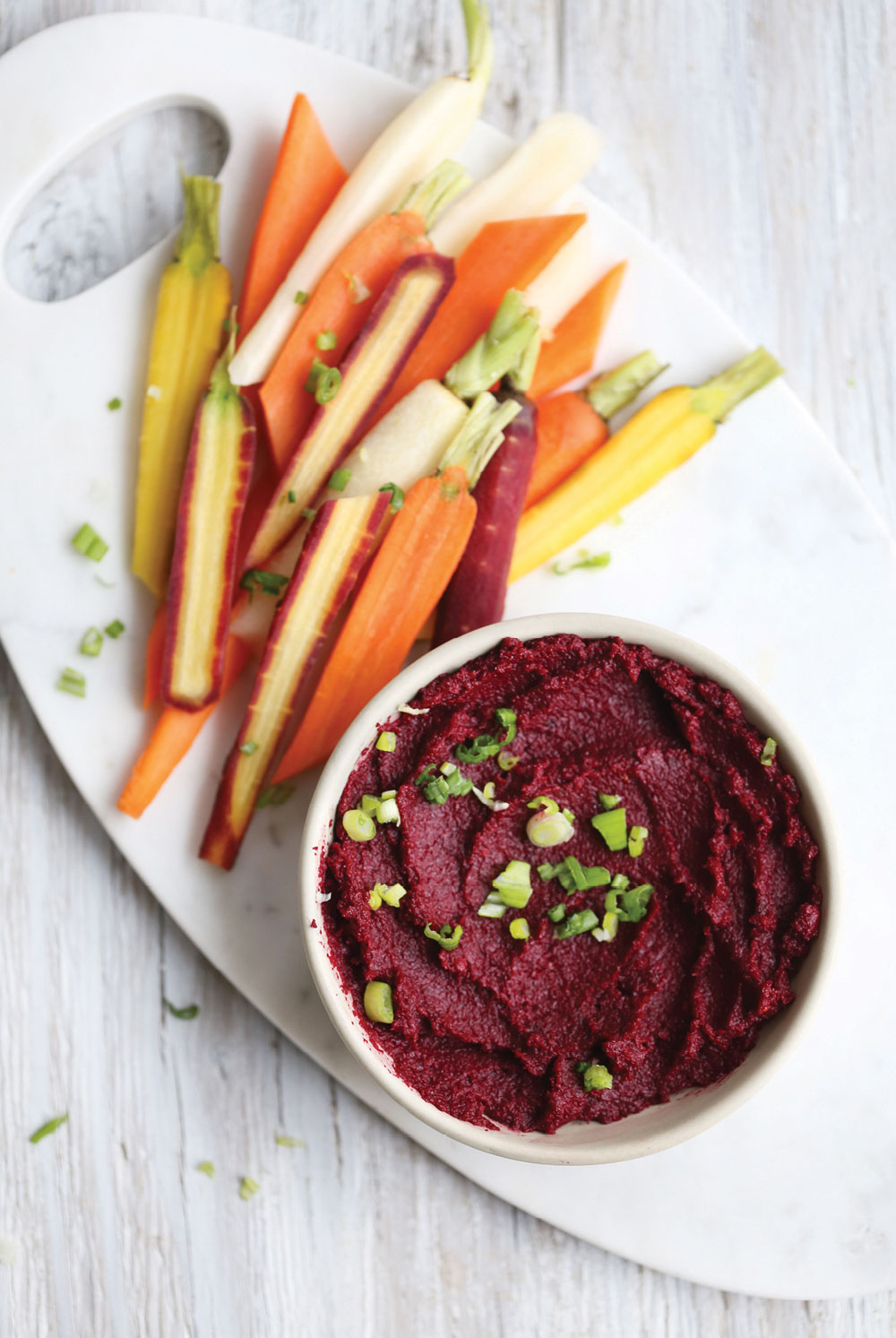 I am so excited to share this amazing BEET HUMMUS with you all!! It's from the fabulous Blender Girl's new cookbook The Perfect Blend!
Tess Masters has done it again and this is another gorgeous cookbook!! It's filled with amazingly delicious plant-based recipes with stunning photography. Tess's books are real eye candy so if you're not familiar with her work yet – you must get her book(s) :)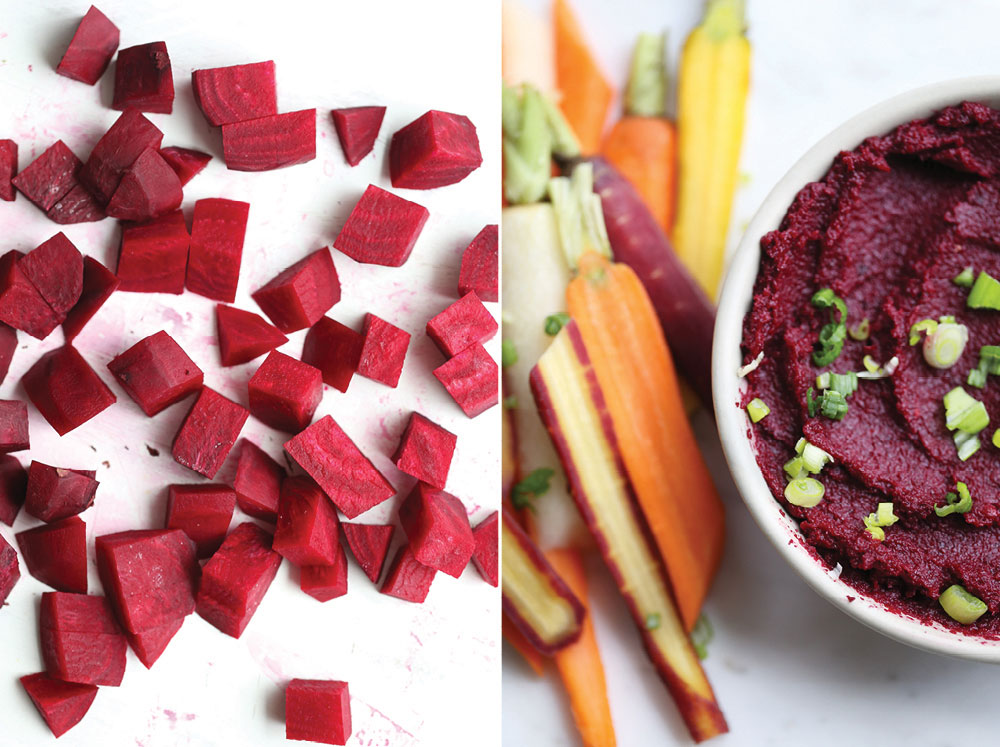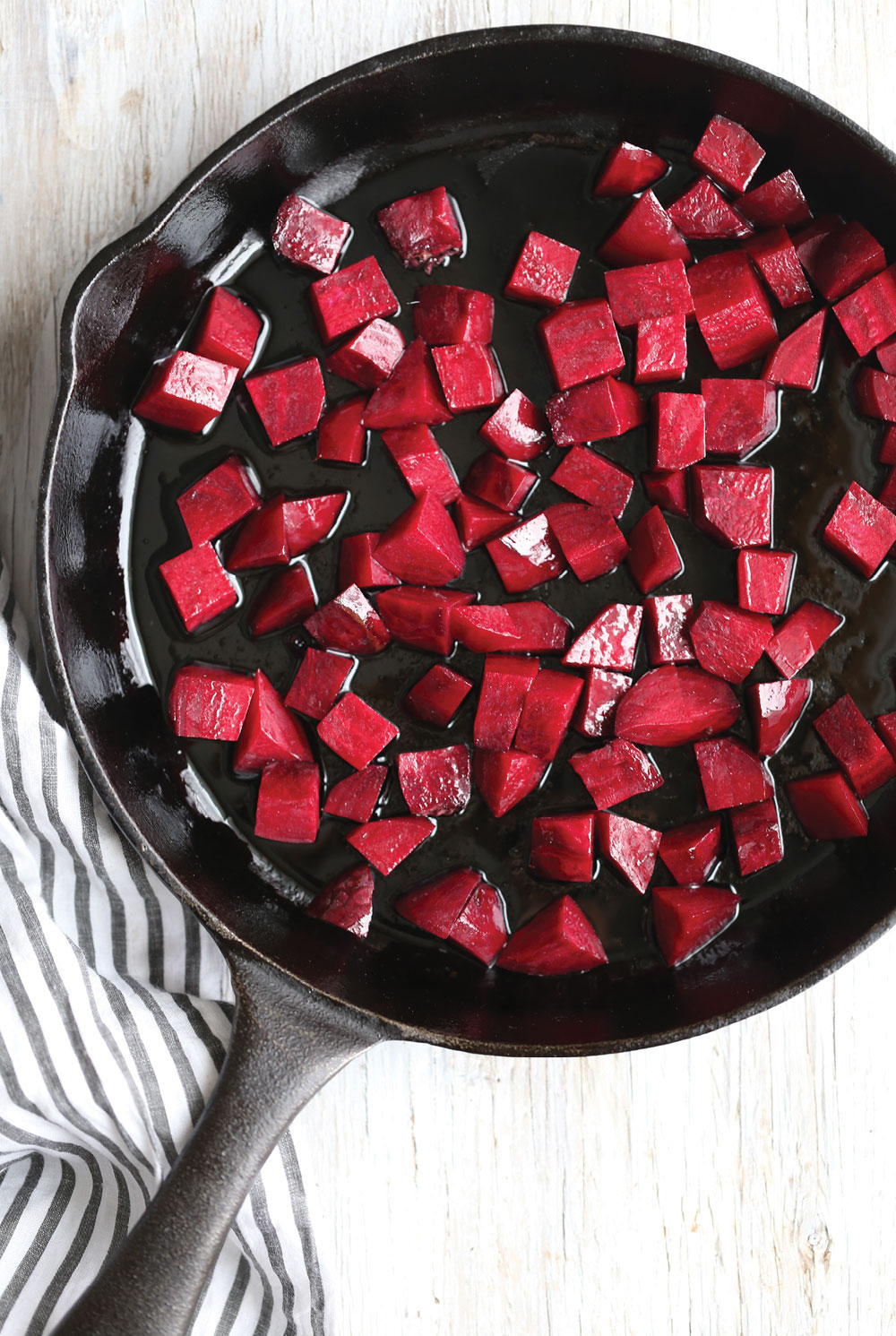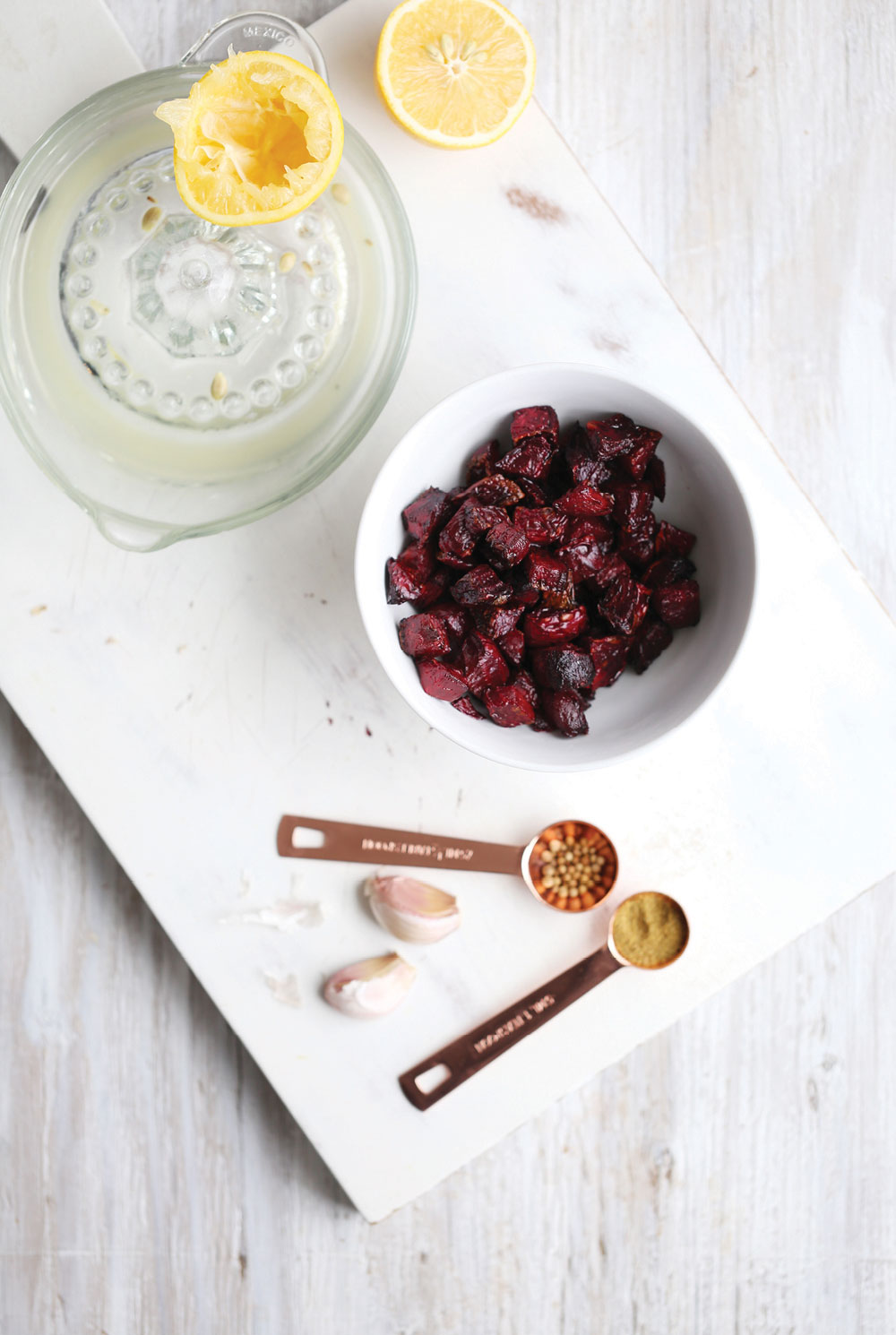 This here is an amazing Beet Hummus called "Can't Beet This Dip" for real!!! :)
Probably THE reason I chose to remake this recipe because I just love fun recipes + fun recipe titles AND I think me and Tess are on the same level here because I have a recipe in Cut the Sugar which is called Turnip the Beet veggie chips (and yes, it's turnip and beet chips LOL)
So I just know we get each other and know how to have fun in life and WITH food!!
Because food should never be boring ~ if it can be fun, that's the best way to enjoy food fully with a happy face on!! :)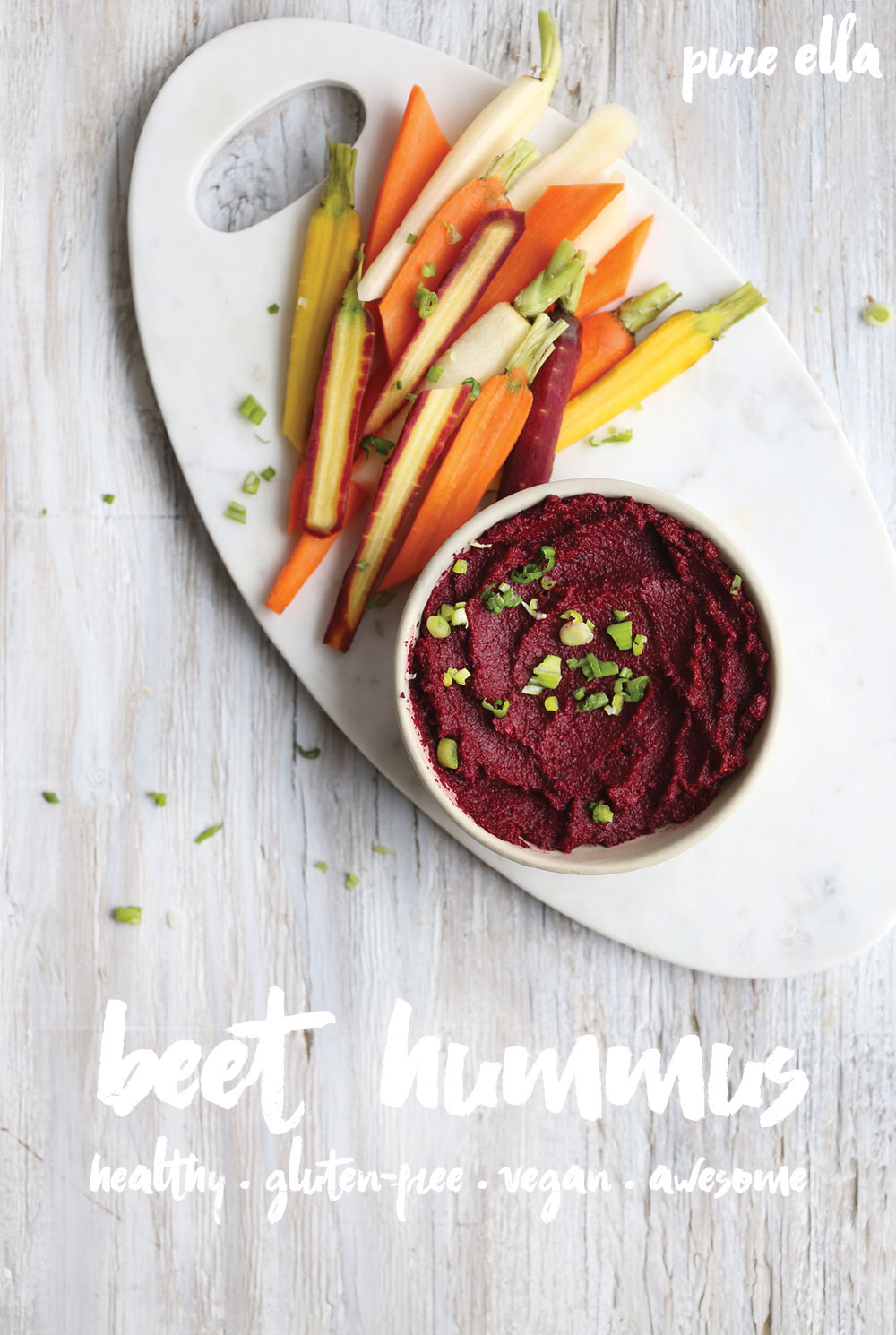 Healthy Beet Hummus
Ingredients:
4 cups peeled and cubed raw beets
1/4 cup EVOO
1/2 teaspoon natural salt
3/4 teaspoon cumin seeds
3/4 teaspoon coriander seeds
2 teaspoons minced garlic
2 teaspoons green chile, chopped (optional) I did not use this ingredient
2 teaspoons fresh lemon juice
1/3 cup packed chopped cilantro leaves (I didn't add cilantro, but green onion for topping)
Directions:
Preheat the oven to 400F. Line a baking sheet with a silicone liner or parchment paper.
Toss the beets with half of the oil and salt. Lay them on the parchment paper in a single layer and cook for about 45 minutes turning over a few times so they cook evenly and don't burn.
Heat the cumin and coriander seeds in a small heavy skillet over medium-high for about 2 minutes, stirring constantly, until they release their fragrance and change colour slightly. Be careful not to burn them or they will develop bitterness. Grind the seeds in a spice grinder or crush with a mortar and pestle.
Throw the beets into a high-speed blender or food processor and add the remaining 2 tablespoons of the oil, the toasted and ground seeds, the garlic, the chile, lemon juice and the remaining salt. Blast until well combined. Tweak the flavours to your taste preference. Transfer the dip to a bowl and stir in or top with cilantro or green onion.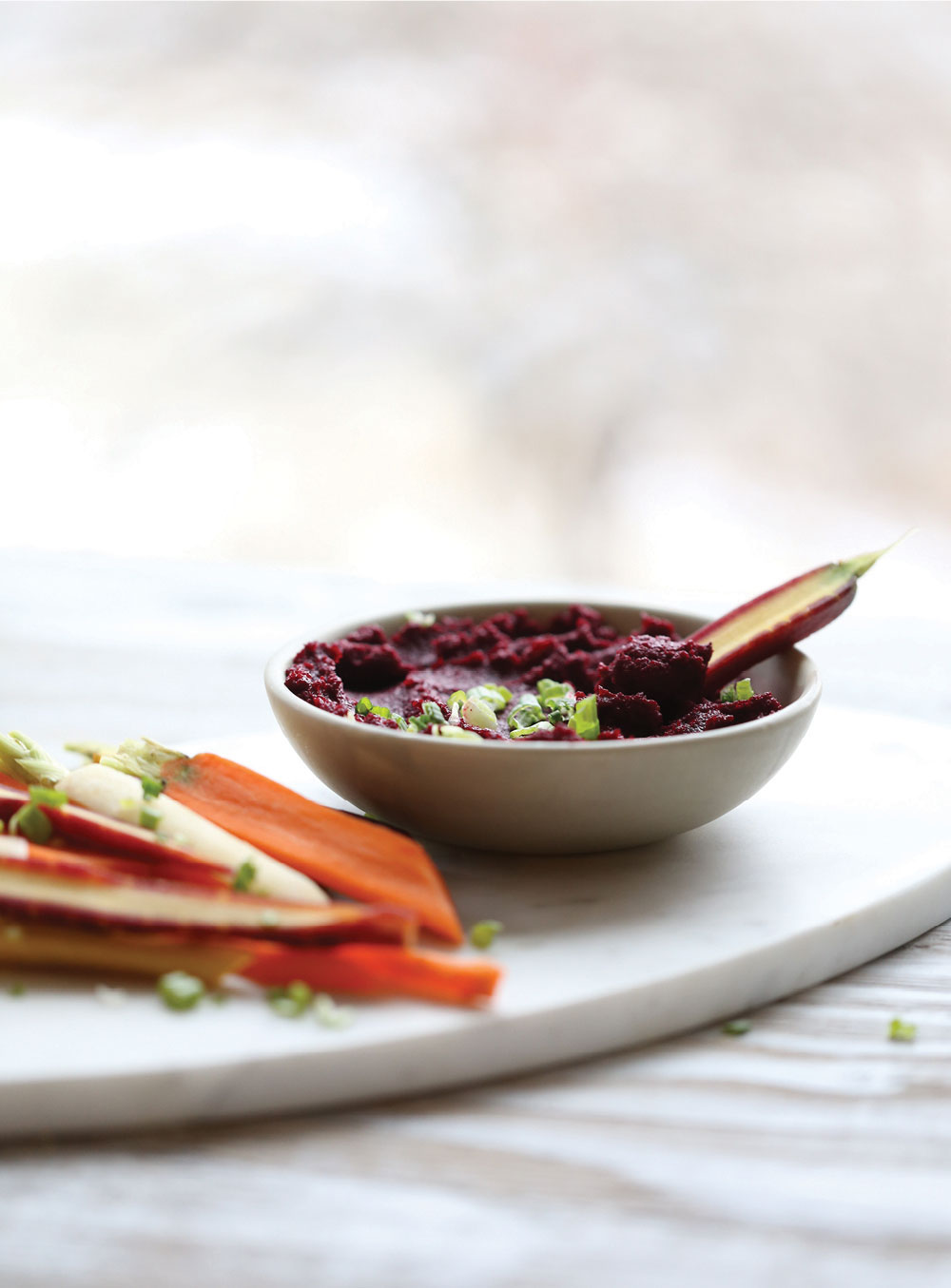 The idea of beets as a hummus isn't new BUT it's actually the first time I tried a Beet Hummus! AND I loved it so much!! It's a wild flavour that is incredibly tasty – so it's a must try too!!
Plus the colour is so gorgeous and beets or course are so healthy for you!! So enjoy!!
Eating beets in my family is super common, I grew up with beets on the table in some shape or form almost everyday. Yay to healthy cultures that are rooted on real food and natural nourishment. Pun intended :) I have a Polish upbringing so we know how to work beets into anything BUT as a hummus this is next level!! :)
So this is was so great to try! Of course, I couldn't stop myself from laughing how my mom would look at this and just say "Oh you made 'buraczki' and you're eating them with carrots"? She would probably roll her eyes a bit too… LOL. 'Buraczki' are basically grated beets and some spices which makes a fantastic side dish for dinner. (come to think of it, I have to share that recipe too). So I have to make this when she visits and I am excited to see her reaction :) lol
Regardless of how you enjoy beets – EAT THEM! They are such a great superfood and incredible especially for blood health and blood circulation with tons of Vitamin C also! Amazing!! :)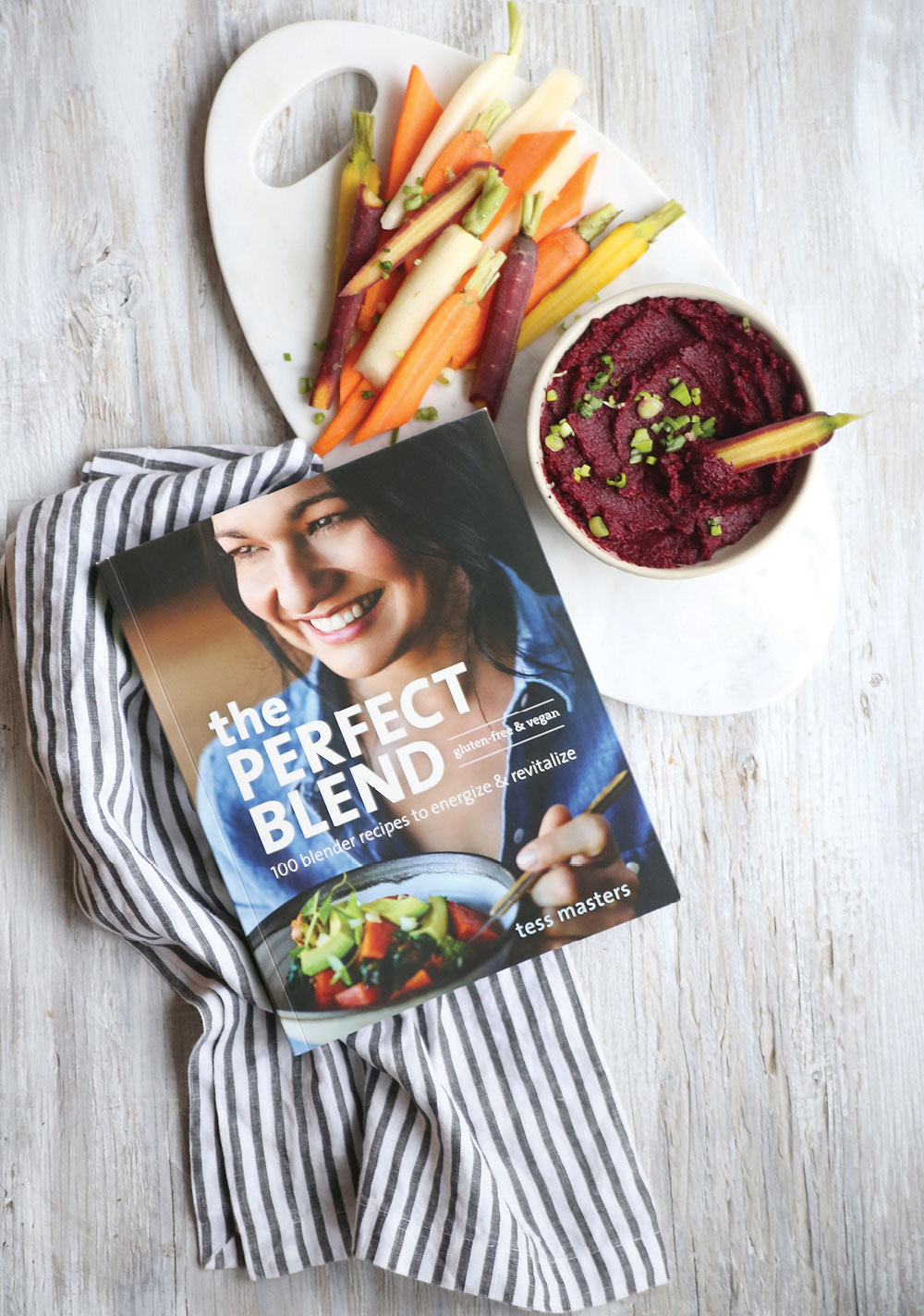 The Perfect Blend is filled with such inspiring recipes that I just can't wait to try them all out!
I am beyond excited for my friend Tess and am truly inspired and blown away by yet another stunning cookbook to add to my collection.