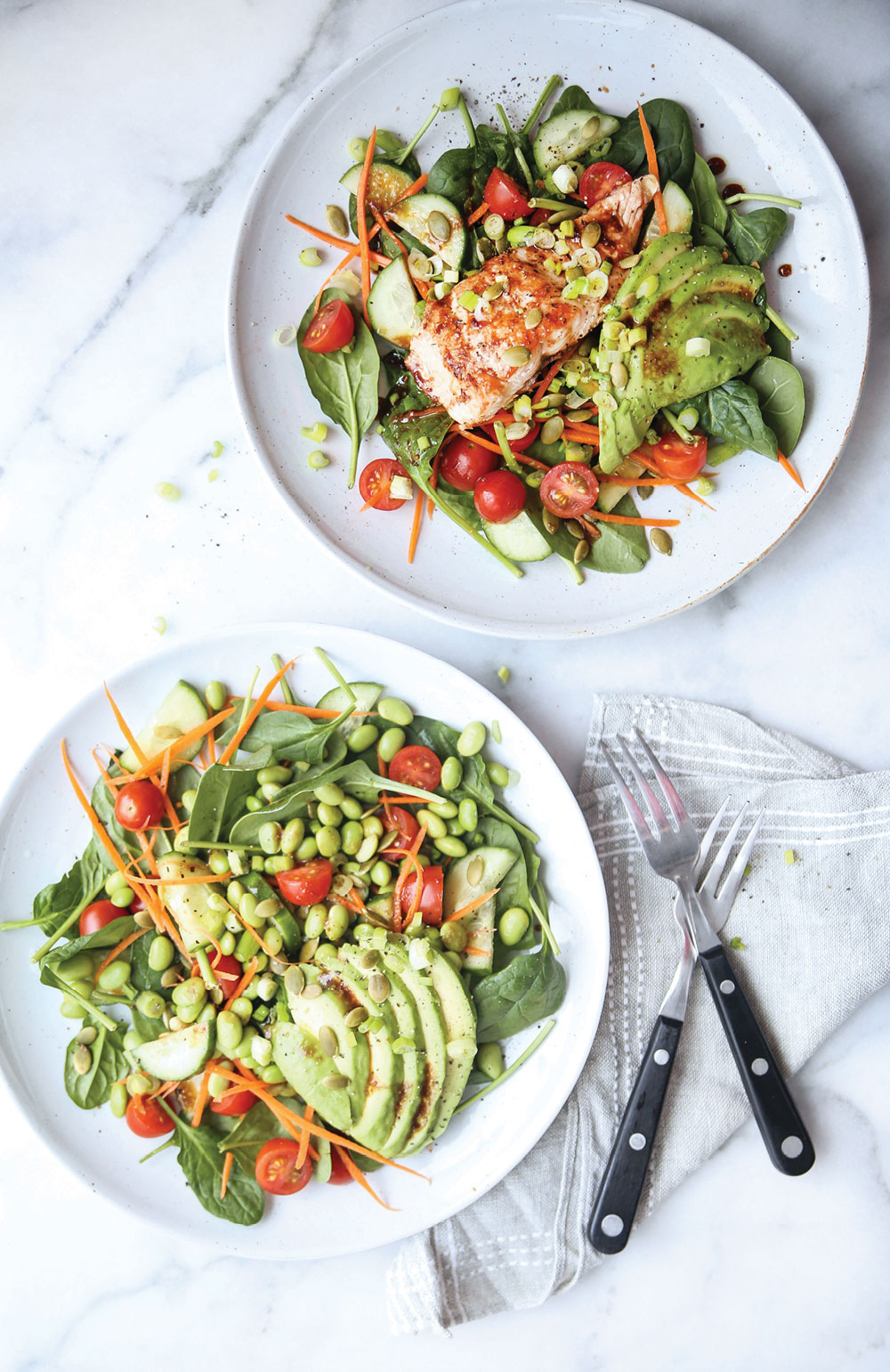 Hello 2020! Here's to new beginnings and exciting times ahead!!
I think this Edamame and Wild Salmon Spinach Salad is the perfect way to welcome the new year and to take things to the next level here on Pure Ella.
I love sharing healthy recipes that nourish the body and mind and can heal the body and act as a preventative means for possible health issues. I strive to bring the best of clean eating, real-food to my readers and this encompasses THE healthiest foods possible coming together.
For some of you this recipe today looks great and you won't think twice about it – but I feel like for some (especially my vegan followers) this may come as a shock that I share a Wild Salmon in this recipe…
Let me explain that I have never been fully vegan but somehow I shared more and more vegan recipes because I do eat 90% vegan and gluten-free. However I'm not fully vegan or am I gluten-free. The majority ruled and I went with the flow for a few years because it was also exciting and challenging to create plant-based recipes.
I usually tag my recipes as 'vegan' to notify my readers about what to expect, (this is very helpful when allergies or food intolerances are important). This was never to imply that I am vegan, however I can see how that could get confusing.
Anyway, I feel like I want to take Pure Ella to the next level and share all the foods that I feel are healthy and delicious. This includes some fish and seafood. (Not all). But quality wild fish are excellent, especially wild salmon which is packed in healthy omega 3 and 6 fatty acids which are great for brain health, salmon is also great for joint and bone health, excellent carbohydrate-free source of protein (unlike beans), excellent natural source of Vitamin D., and SO much more….
I have a serving of fish once or twice a week and I thrive on this diet. And I'm still wheat-free but do occasionally have spelt and rye etc. I guess what I do eat would be classified as a Wheat-free, Refined sugar-free Plant-based Pescetarian Diet. (Not a 'diet' as in going on a diet, but an eating lifestyle. I am definitely against 'diets' and this is always confusing when people see the word 'diet'. I look at is an eating lifestyle ~ I hope that makes sense.) And contrary to what a few of my friend's still think, I'm not on a 'picky-eater-diet' :) LOL
The food I eat is based on incredible research into healing and wellness. I hope to get into the power of healthy food more often as I see it's still such a confusing topic for people.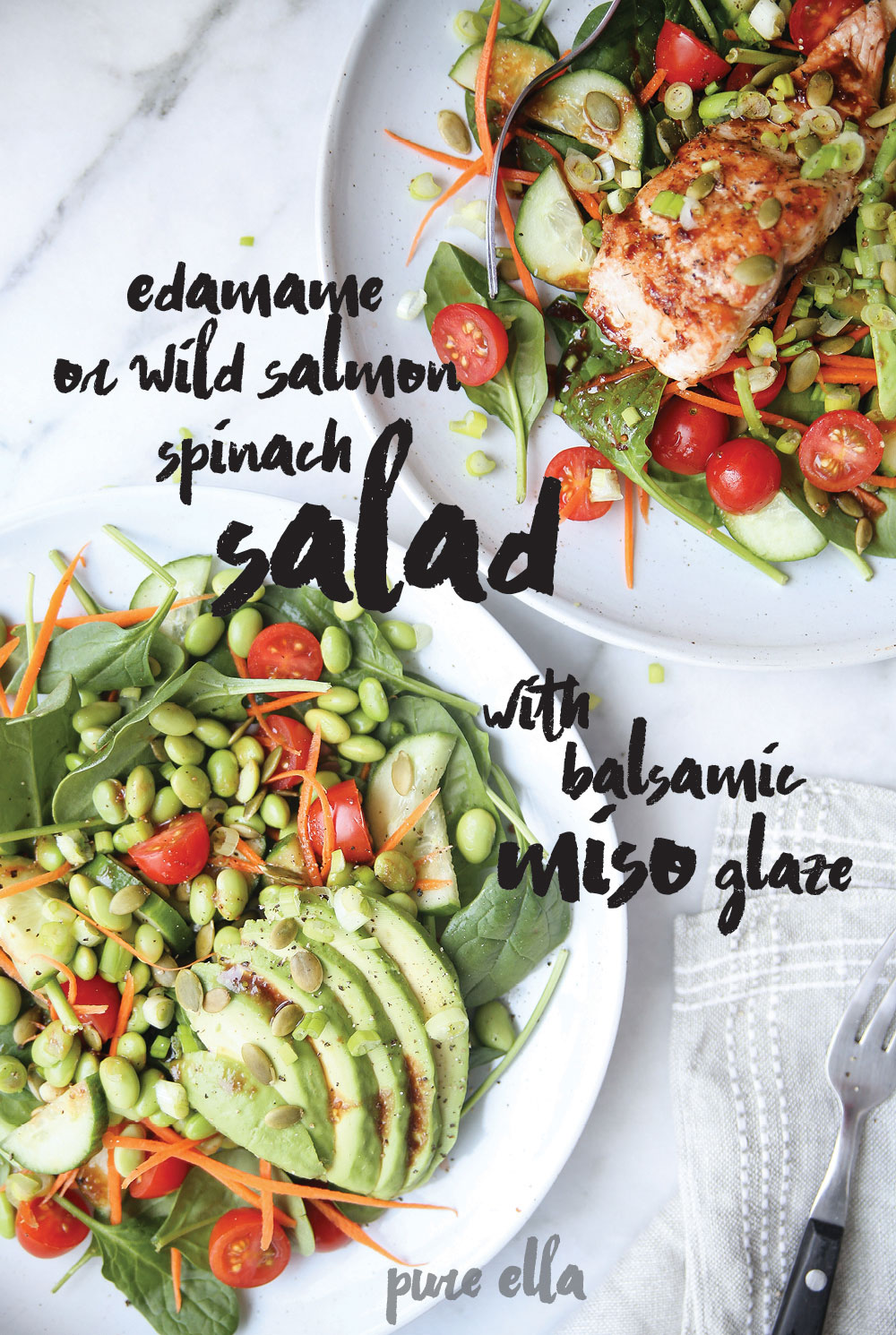 [yumprint-recipe id='28']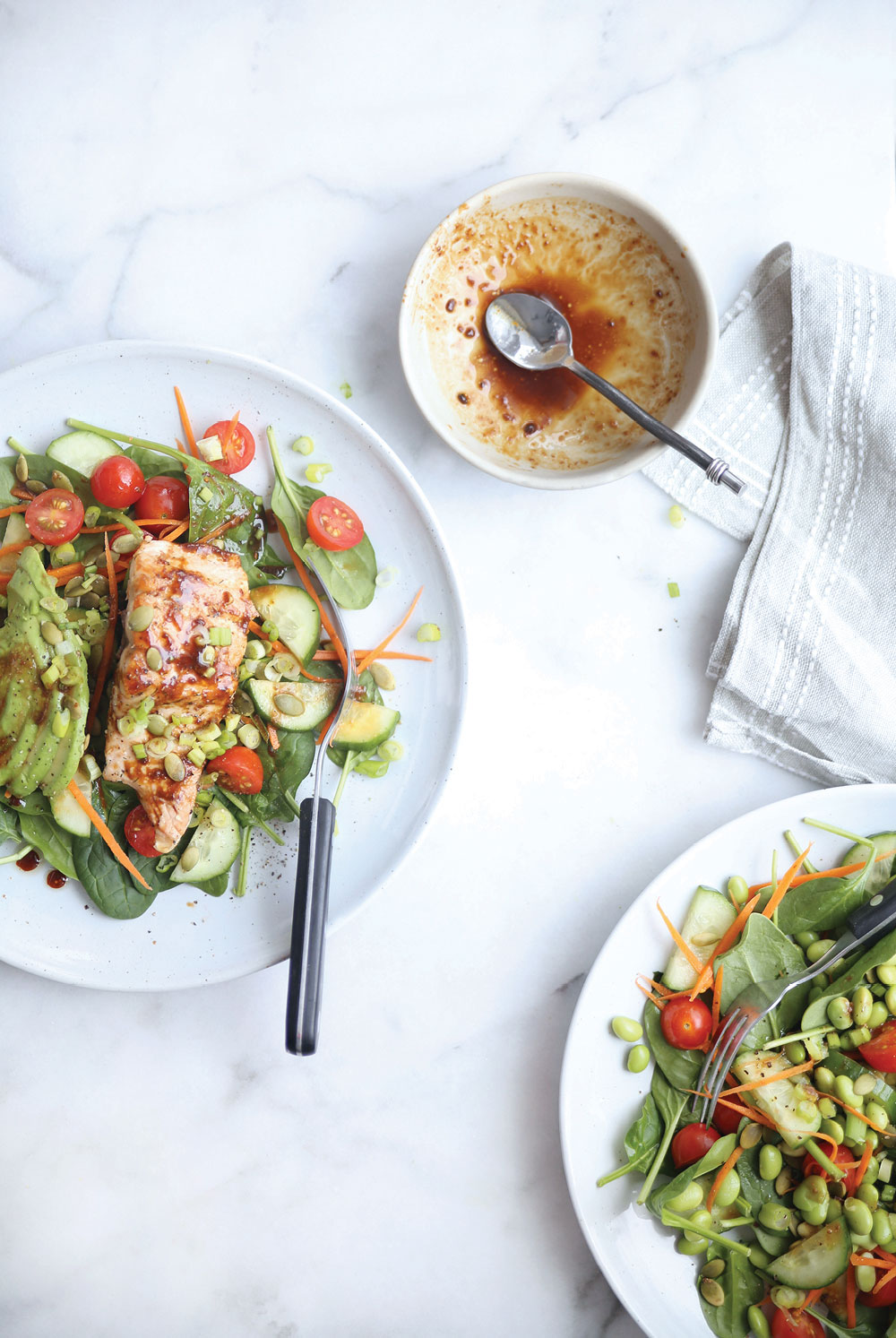 I made this first recipe that merges a plant-based and vegan diet as one recipe. Both the edamame beans and the salmon work great with these ingredients and both are delicious and healthy meals that would make a great lunch or a nice light dinner.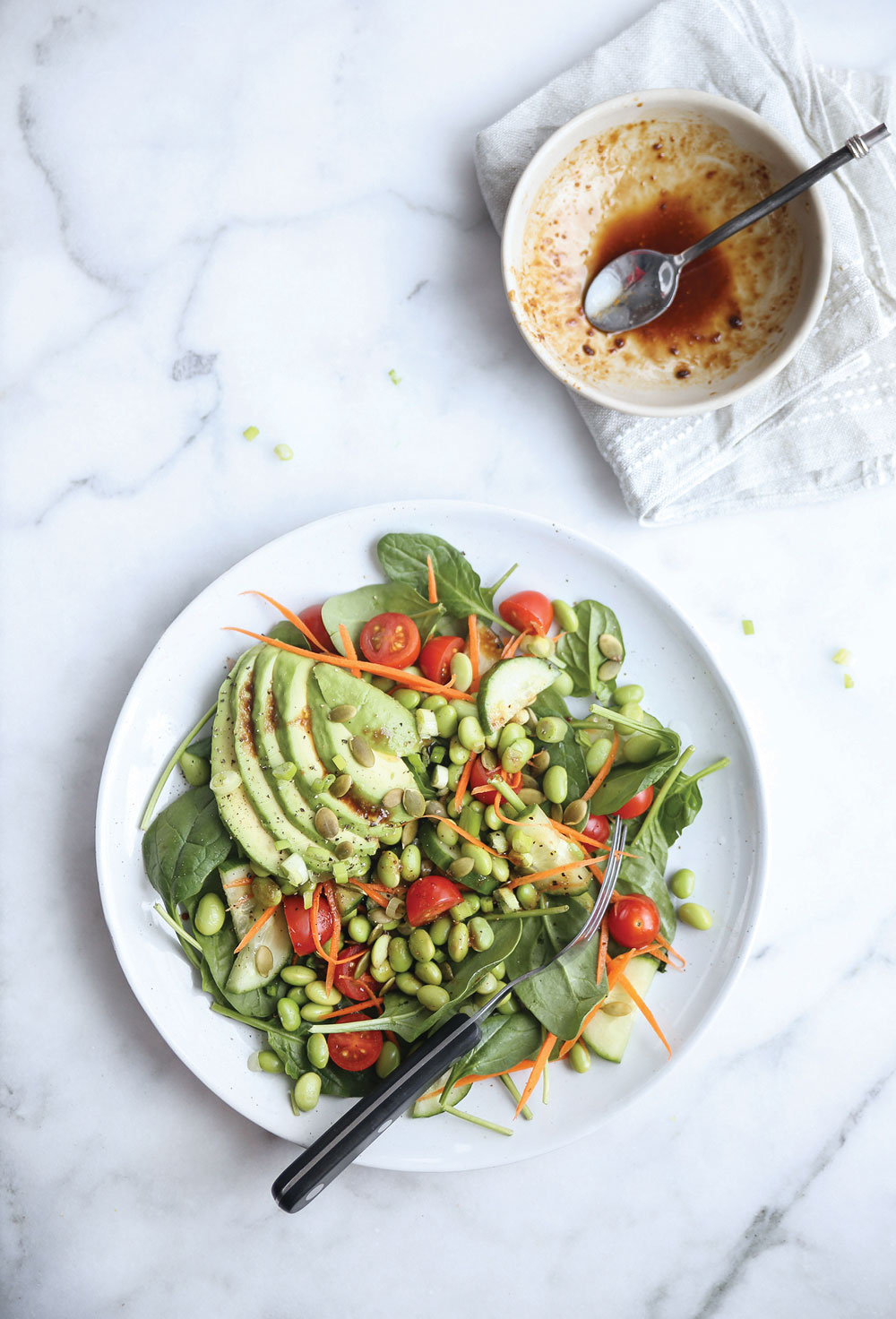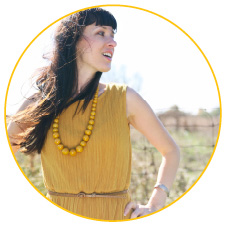 Ella Leché
is a cookbook author ('
Cut the Sugar
'), recipe developer, and photographer/stylist behind Pure Ella; where she shares delicious and healthy recipes. Eating PURE is clean ingredients, whole foods, plant-based nourishment and delicious desserts – with quality ingredients and sweeteners so they're treats with benefits so you won't have to feel deprived or restricted to eat healthier.
Thank YOU for being here!  
Follow on social media for daily health & happiness inspiration:

  ps. don't forget to share your Pure Ella (PE) recipe creations by tagging them #pureella and
@pure_ella
on Instagram – we repost our favourite photos!