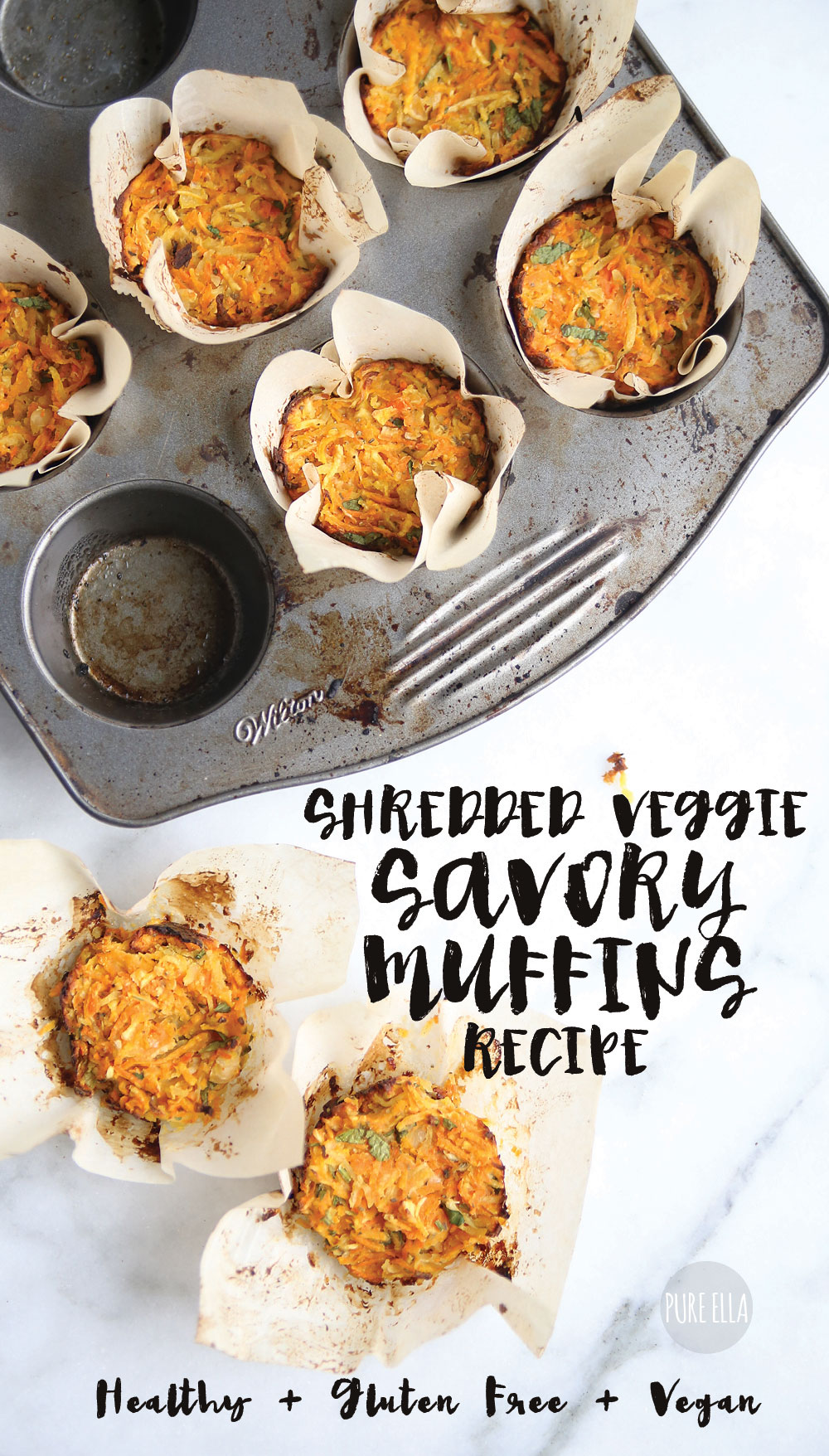 Today, I recommend starting the day with a nourishing healthy breakfast- if savoury is on your mind, you should definitely try these Savory Veggie Muffins. Enjoy!!
I hope you're all excited about another delicious and healthy recipe! Meet the deliciously amazing Shredded Veggie Savory Muffins! This healthy vegan muffins recipe is our new favourite addition to breakfast, lunch or brunch or even dinner!
I hope you will love them too! They would make the perfect addition to any weekday or weekend breakfast or brunch. ps. they heat up well in the toaster oven and also freeze well for a quick and easy bite to have around.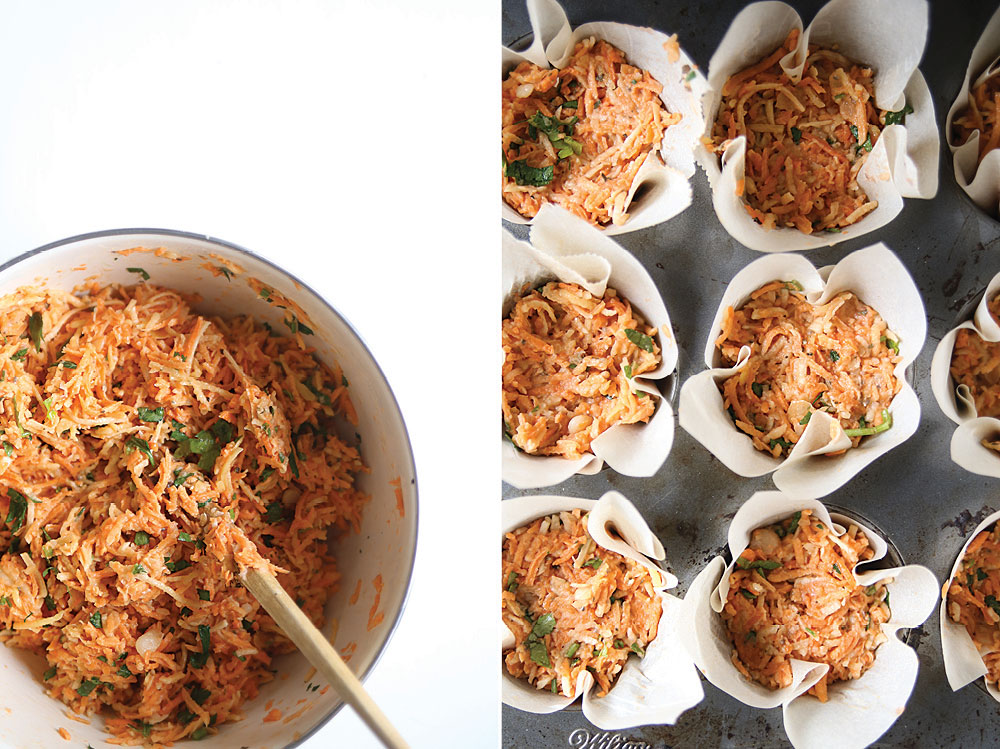 These are called muffins but they're not what you expect muffins to be – there's no cake-like texture but rather a dense veggie texture! (Which is great!) ;)
So there's not much of a batter going on at all! This results in a delicious and healthy burst of veggie goodness!! I ate half this portion all by myself – and very proud of it!! ;)
Essentially the concept is really simple – it's shredded root vegetables all mixed up with a couple of binding ingredients and spices and hello, delicious Healthy Breakfast 'Muffins'!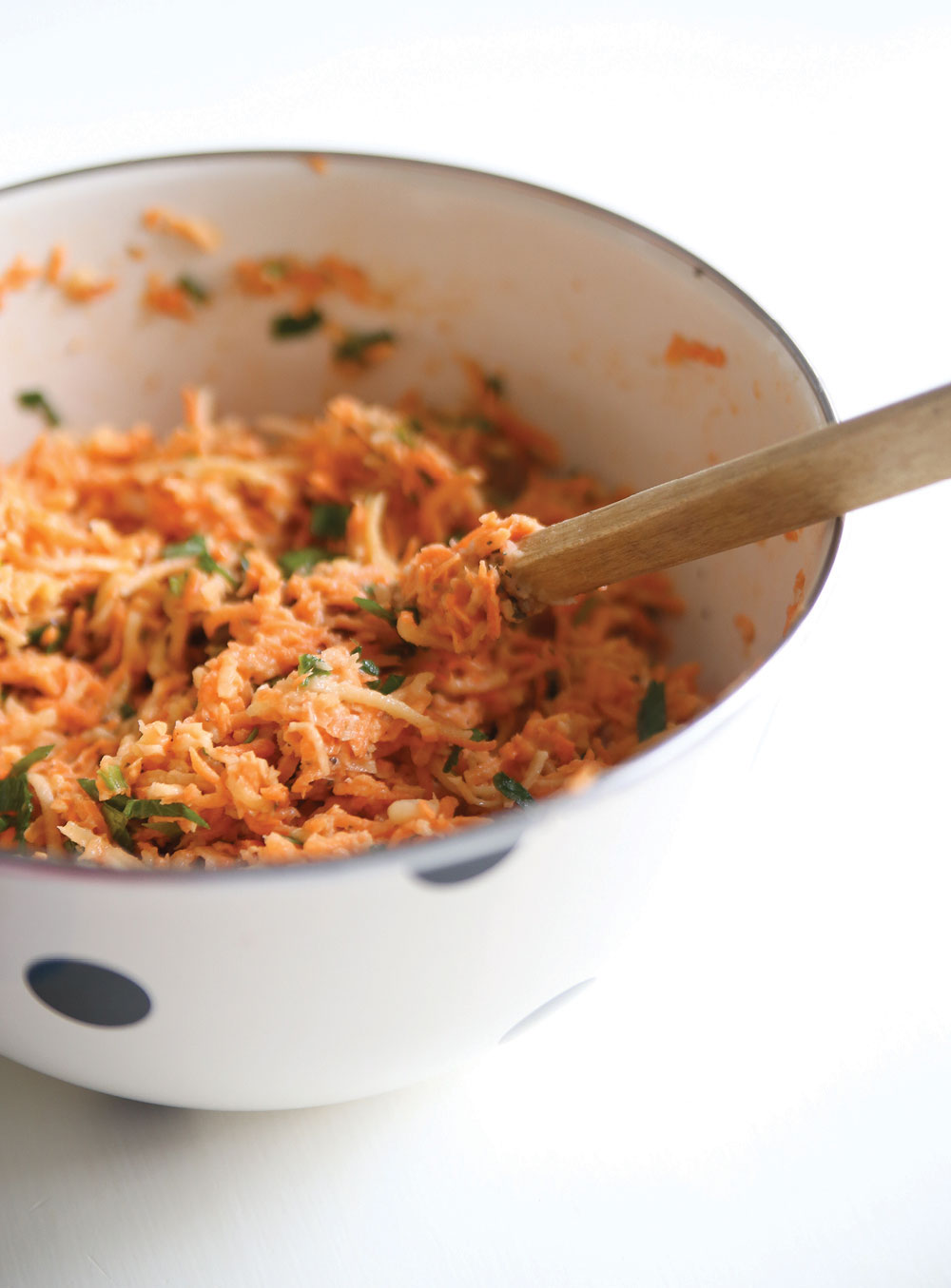 Savory Shredded Veggie Healthy Breakfast Muffins
gluten-free vegan
Ingredients :
3 medium carrots
2 medium parsnips
2 medium white or yukon gold potatoes
2 medium sweet potatoes
2 tablespoons tapioca starch (arrowroot or potato starch work fine)
2 tablespoons chickpea/ garbanzo flour
2 tablespoons olive oil or grape seed oil
1 cup white navy beans (rinsed and drained and pureed)
1/4 cup fresh parsley, chopped
1 teaspoon dried basil
1 teaspoon fine sea salt
freshly cracked black pepper
Recipe Directions :
Preheat oven to 350 and prepare a muffin pan with parchment papers.
Wash and peel all the veggies.
In a food processor with a grater attachment, shred all the carrots, parsnips, potatoes, and transfer to a large bowl.
Switch the blade on the food processor and blend the beans and set aside. (You can also blend the beans in a small bowl with an immersion blender which is what I did).
Add in parsley, starch, flour, oil and beans and basil, salt and pepper and mix to combine well.
Top each muffin well flat and press gently so it fills the cups evenly.
Bake at 350 for about 30 minutes. Tops should look dry and the sides should be browned.
Remove from the oven and let stand for about 15 minutes before serving as they are very hot inside to bite into.
These are pretty good cold too so don't worry about making them come out of the oven right before serving.
These vegan muffins make a great addition to a healthy breakfast with say, a tofu scramble or a fried egg. The taste is very neutral as just the veggies shine in these savory muffins so they would be a great addition to a brunch potluck or any other buffet-style/ potluck feast! They also are delicious with a salad for lunch – I tried that too :)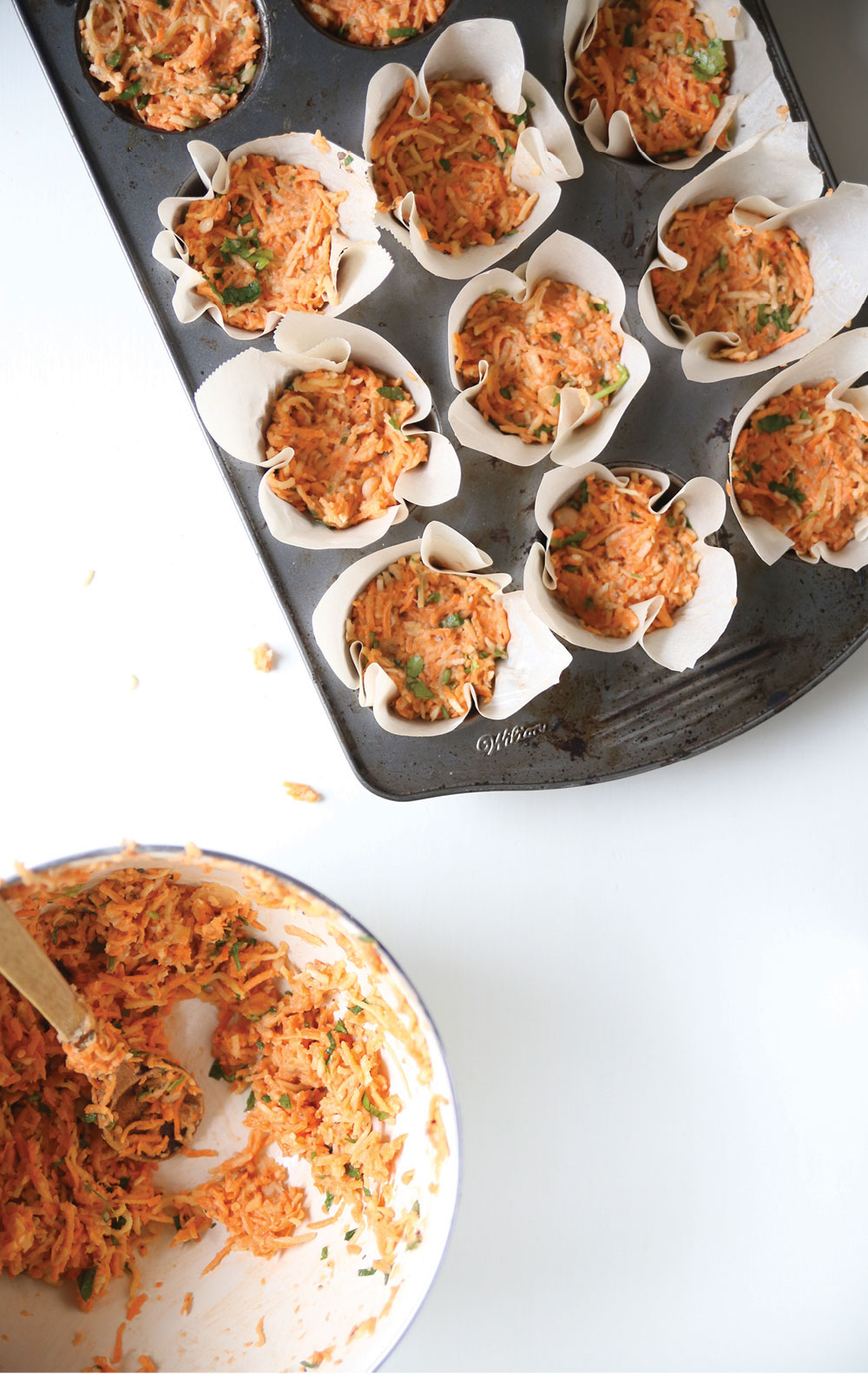 I love the addition of beans here because not only do they act as a binder to keep these together – they add a great plant-based protein source! Exactly what you would want in a healthy breakfast muffin!
Cut the Sugar tip : Starting your day with a savory healthy breakfast is a great way to cut sugar from your diet! Essentially it's the taste of sweet on our tongue that sets the brain into craving sugar – so delaying that sweet indulgence with a savory breakfast instead of a sweet breakfast IS the best way to eat less sugar!!
Having one or two of these healthy breakfast muffins is a great way to have a healthy sugar free breakfast!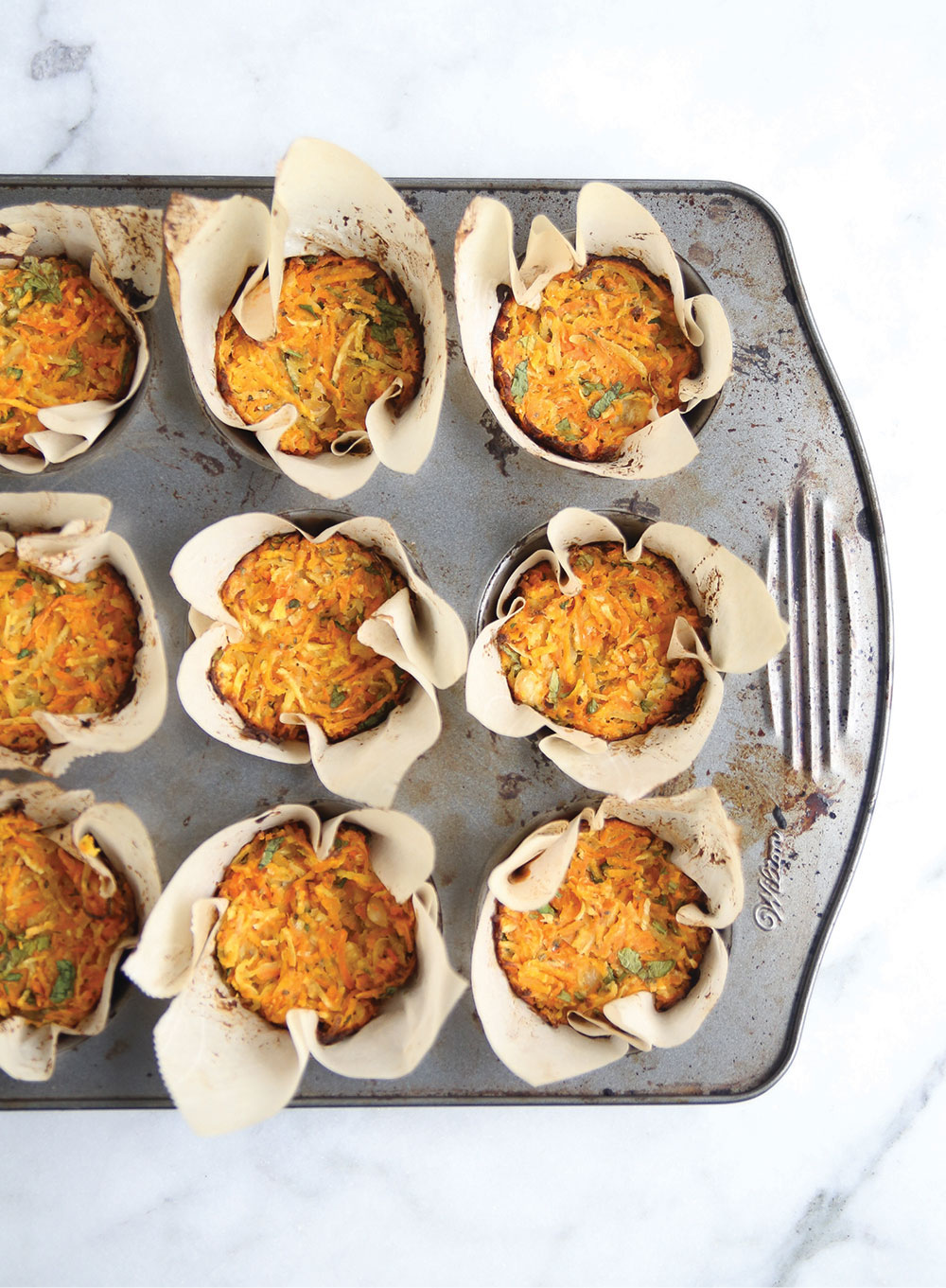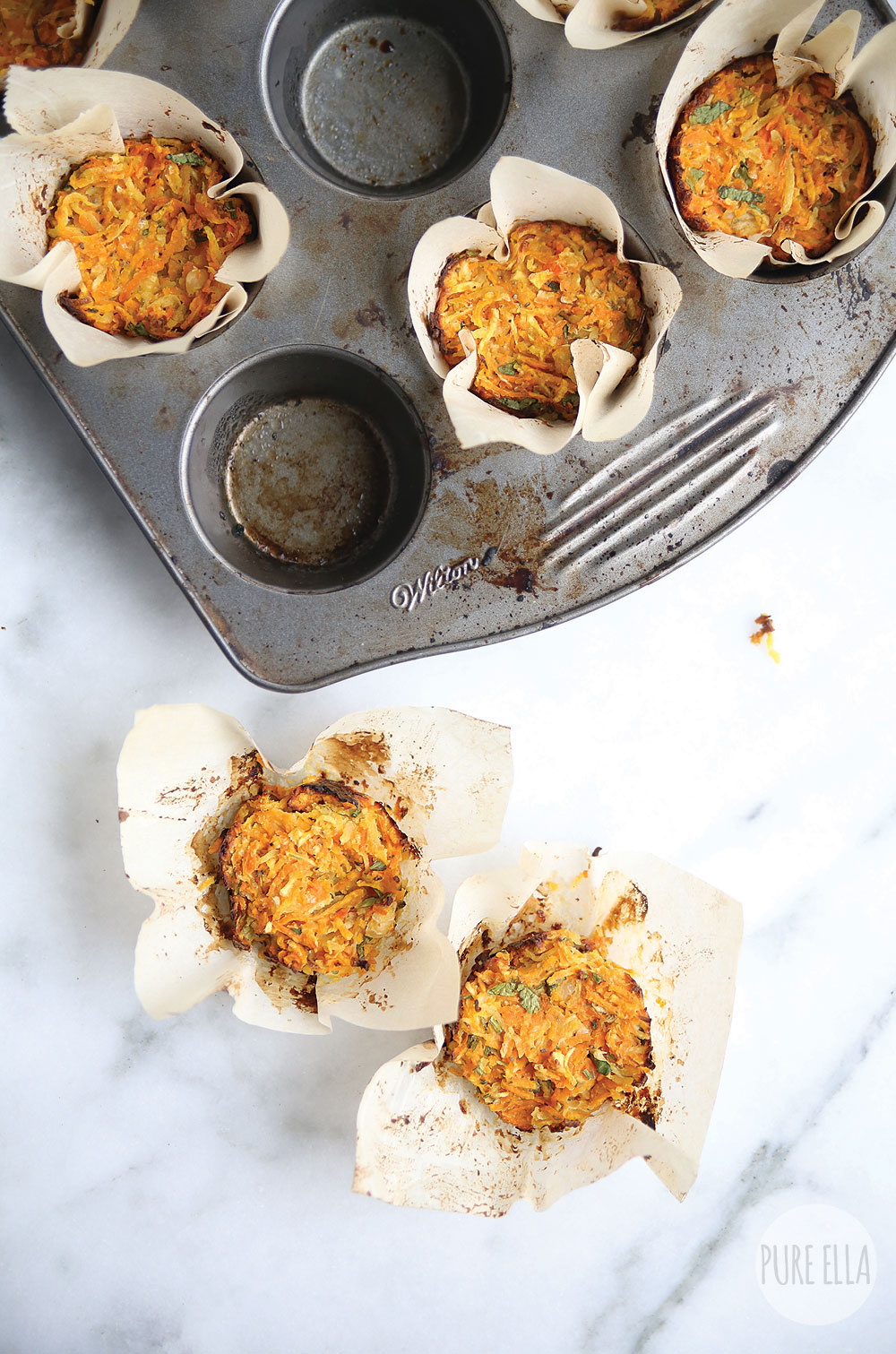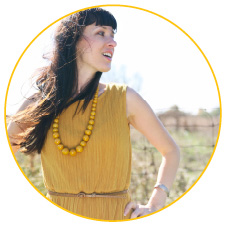 Ella Leché
is a cookbook author ('
Cut the Sugar
'), recipe developer, and photographer/stylist behind Pure Ella; where she shares delicious and healthy recipes. Eating PURE is clean ingredients, whole foods, plant-based nourishment and delicious desserts – with quality ingredients and sweeteners so they're treats with benefits so you won't have to feel deprived or restricted to eat healthier.
Thank YOU for being here!
Follow on social media for daily health & happiness inspiration:

ps. don't forget to share your Pure Ella (PE) recipe creations by tagging them #pureella and
@pure_ella
on Instagram – we repost our favourite photos!