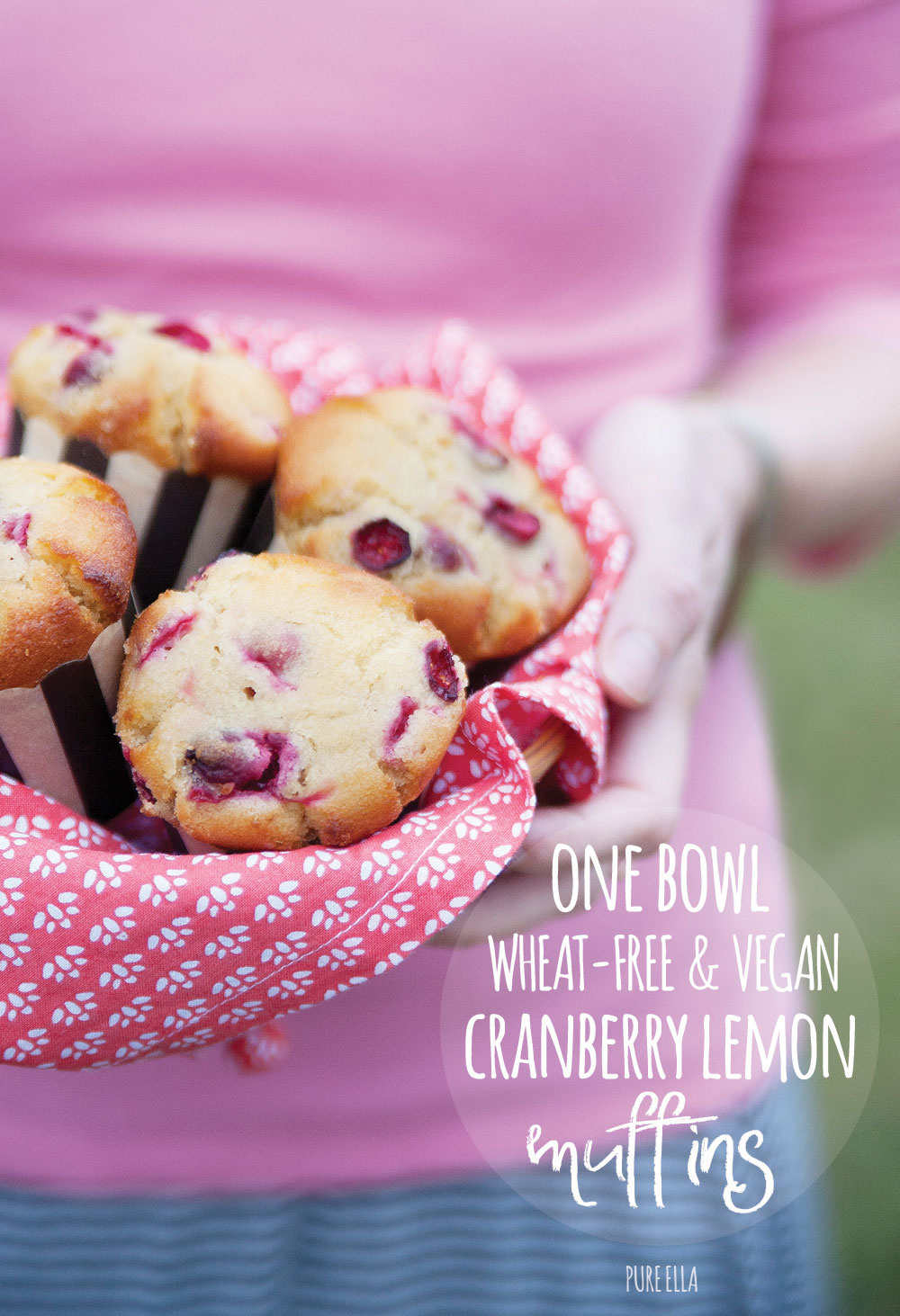 If you love good things in life… you will love these Wheat-free Vegan Cranberry Lemon Muffins!
These are nice and light and so tasty! I made them with spelt flour but they can be easily made gluten-free (I made a gf version too and they were delicious!)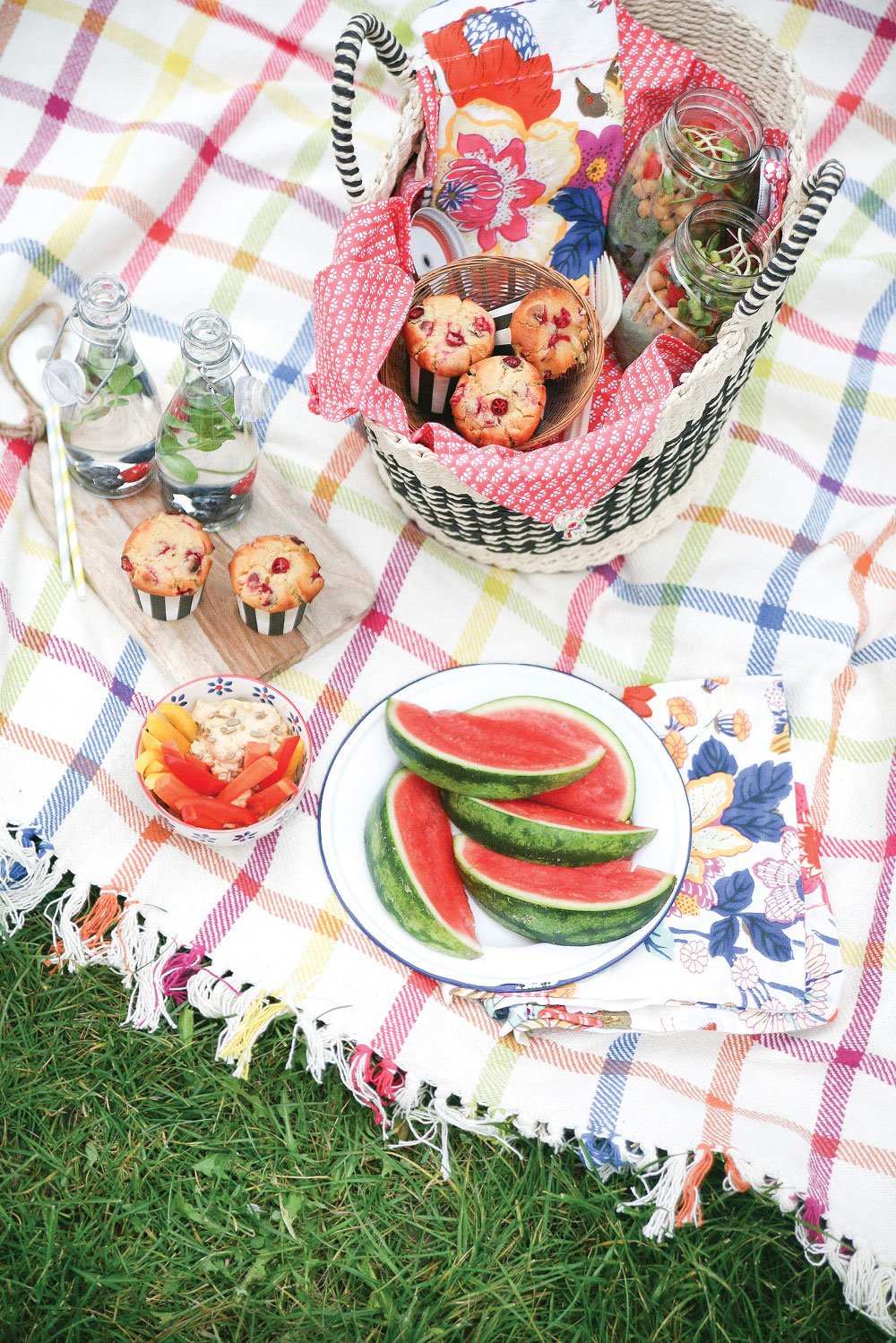 I made these the other day and took them for a sweet little picnic with a friend. If I had to pick all my favourite things in life it would be; good food, good friends and picnics.
It's the perfect way to lay back and summarize all the good things this summer had to offer with all its magic and wonder…. I'm learning to really LIVE this year and I'm learning to let go of so much…. It's all bittersweet (kind of like these muffins (they are on the tart-sweet side so they're perfect for these words, right?)
And letting go is not an easy task and muffins help with that…
The only thing I can think of right now is…. breathe, breathe, breathe…. and have one more muffin…. ;)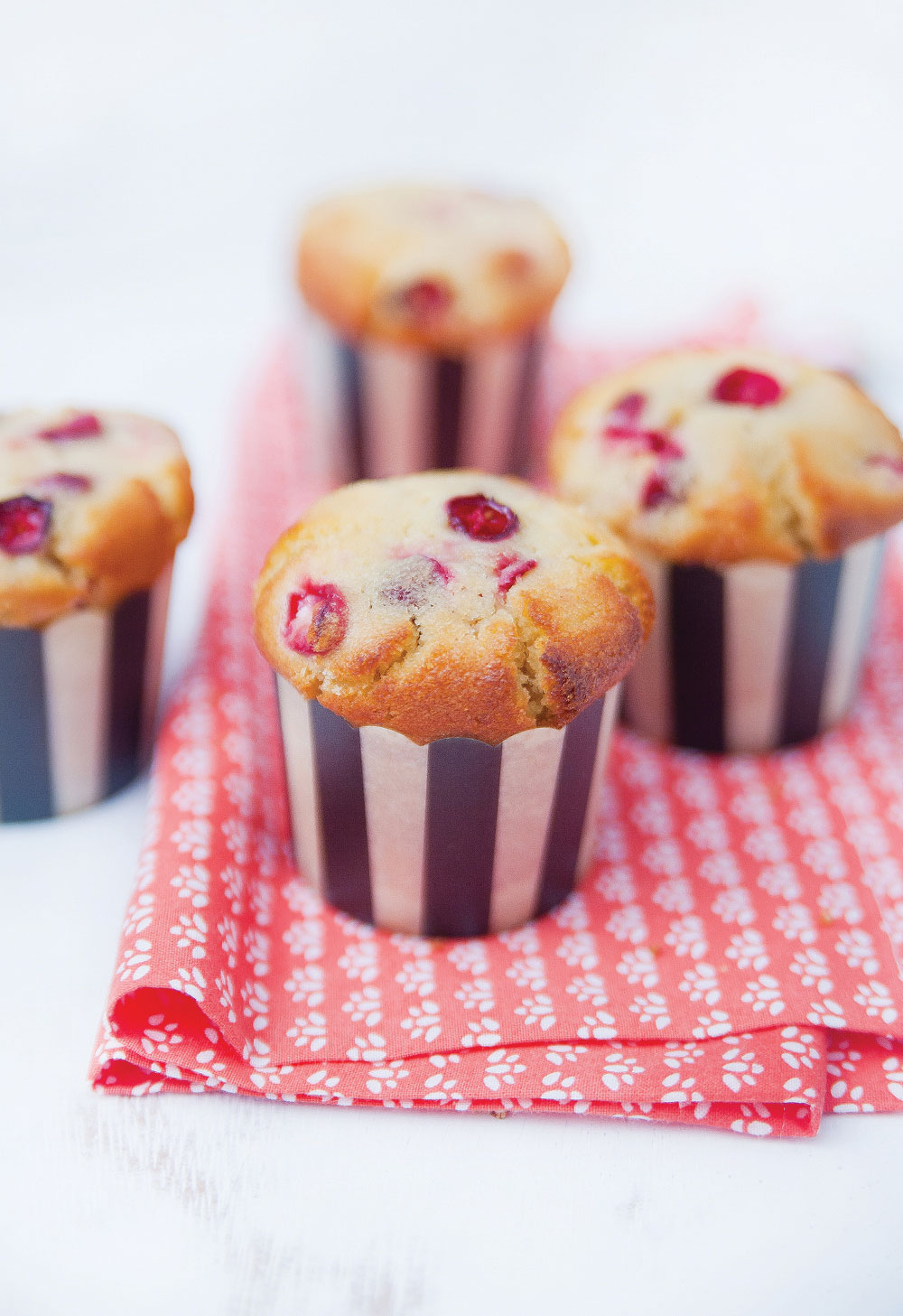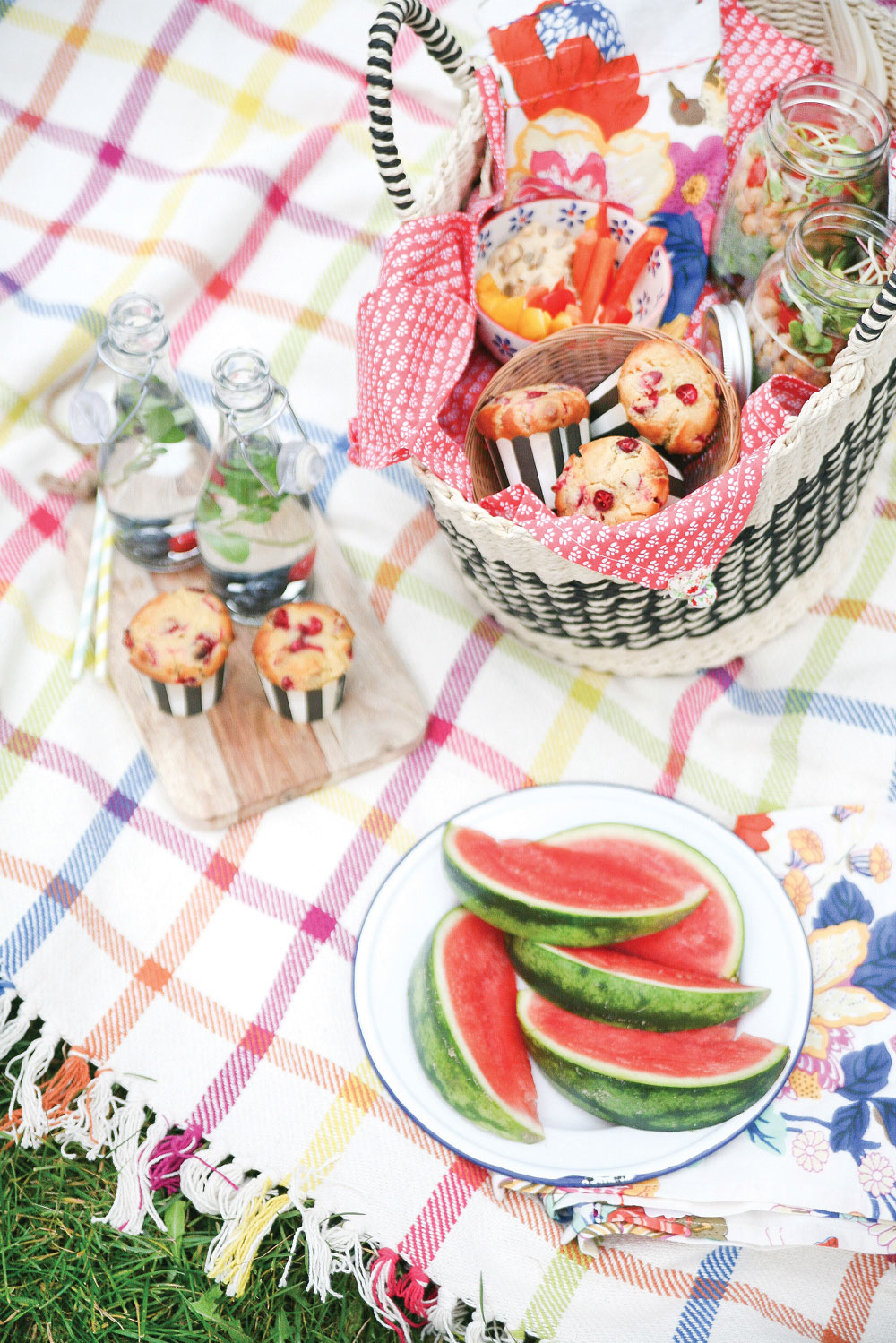 One Bowl Wheat-free Vegan Cranberry Lemon Muffins
wheat-free, dairy-free, egg-free, vegan, nut-free, refined sugar free
Ingredients:
prep time : 10 min cook time : 25 min makes 10-12 muffins
INGREDIENTS :
1 1/2 cup light spelt flour OR all-purpose gluten-free flour
1 1/2 teaspoons baking powder
1/4 teaspoon salt
1/4 cup organic raw cane sugar (or powdered stevia)
1/2 cup coconut milk (or other plant milk)
1/3 cup coconut oil, melted OR grape seed oil
1/2 cup unsweetened apple sauce
1 tablespoon fresh lemon juice
zest of 1/2 lemon (organic or see notes if not organic below)
1 cup fresh or frozen cranberries, halved
DIRECTIONS :
Preheat oven to 350F. and line a muffin pan or use a silicone baking pan.
In a large bowl, combine the dry ingredients: flour, baking powder and salt.
Add in milk, oil, apple sauce, sugar, lemon juice and lemon zest.
Stir to dissolve the sugar for about 1 minute.
Stir in cranberries.
Pour into a muffin pan and fill right to the top for fuller muffins or 3/4 full for smaller muffins
Bake for 25-30 minutes at 350°F or until slightly golden on top.
Remove from the oven and allow to cool on a cooling rack 15 to 30 minutes before serving.
NOTES : if you're using the zest of a lemon, it's best to make sure you get organic lemons that's because there's a lot of toxins in the waxy coating on regular lemons. If you can't get organic lemons, here is what you should do to help remove a lot of that waxy coating:
fill a cup with boiling hot water and dunk a whole lemon into it.
leave it in for about 10 seconds and remove with a fork or spoon to help you lift without burning your fingers
wipe the lemon while still hot with a paper towel and place back in the water
repeat a few times to get as much of the residue off as possible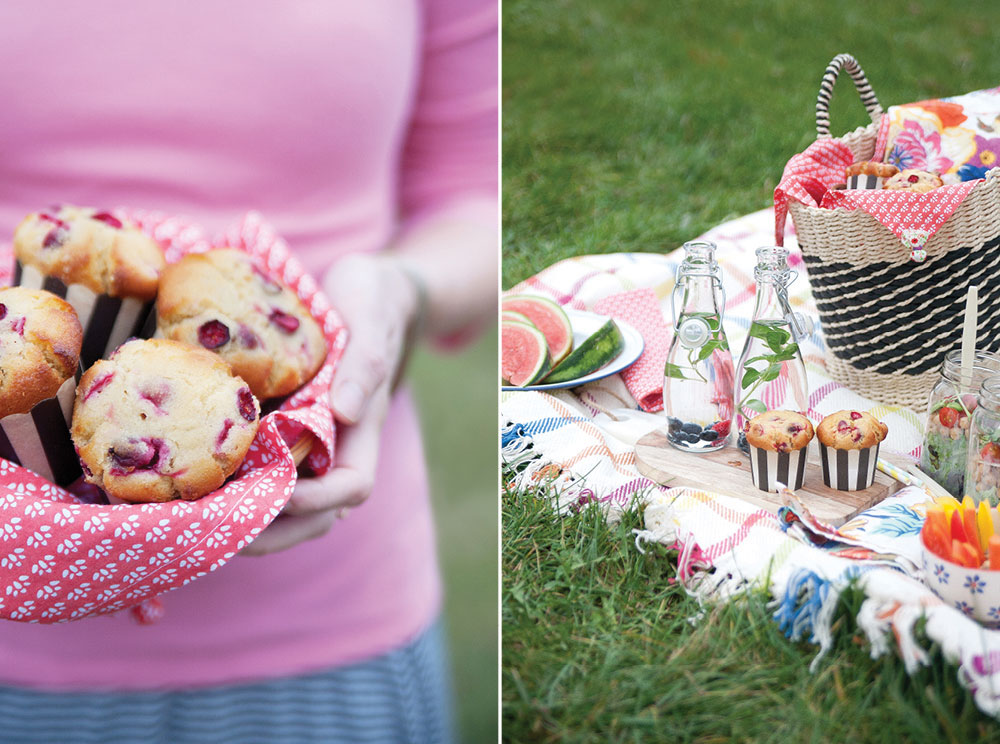 Cranberry Lemon Muffins have ALWAYS been my favourite! (they were my Tim Horton's fave thing to grab for ages!)
And although cranberries are usually associated with Christmas…. there is no reason why you can't eat them year-round.
These taste very summery to me right now, but I bet you when I do make them in December they will fit the Holiday season too… they're just so good and basically any reason you need to bake these delicious and healthy muffins is a good reason :)
Cranberries are also AMAZING fruits!
They are super low in sugar which is great if you're trying to cut back but still want to indulge.
Sugar in fruit is healthy, but in terms of sugar grams, it can certainly add up and you could be eating too much and it can still spike your blood sugar. If you don't do things that naturally help you lower blood sugar, than over time, even fruit can be a problem.
So cranberries are awesome!! :)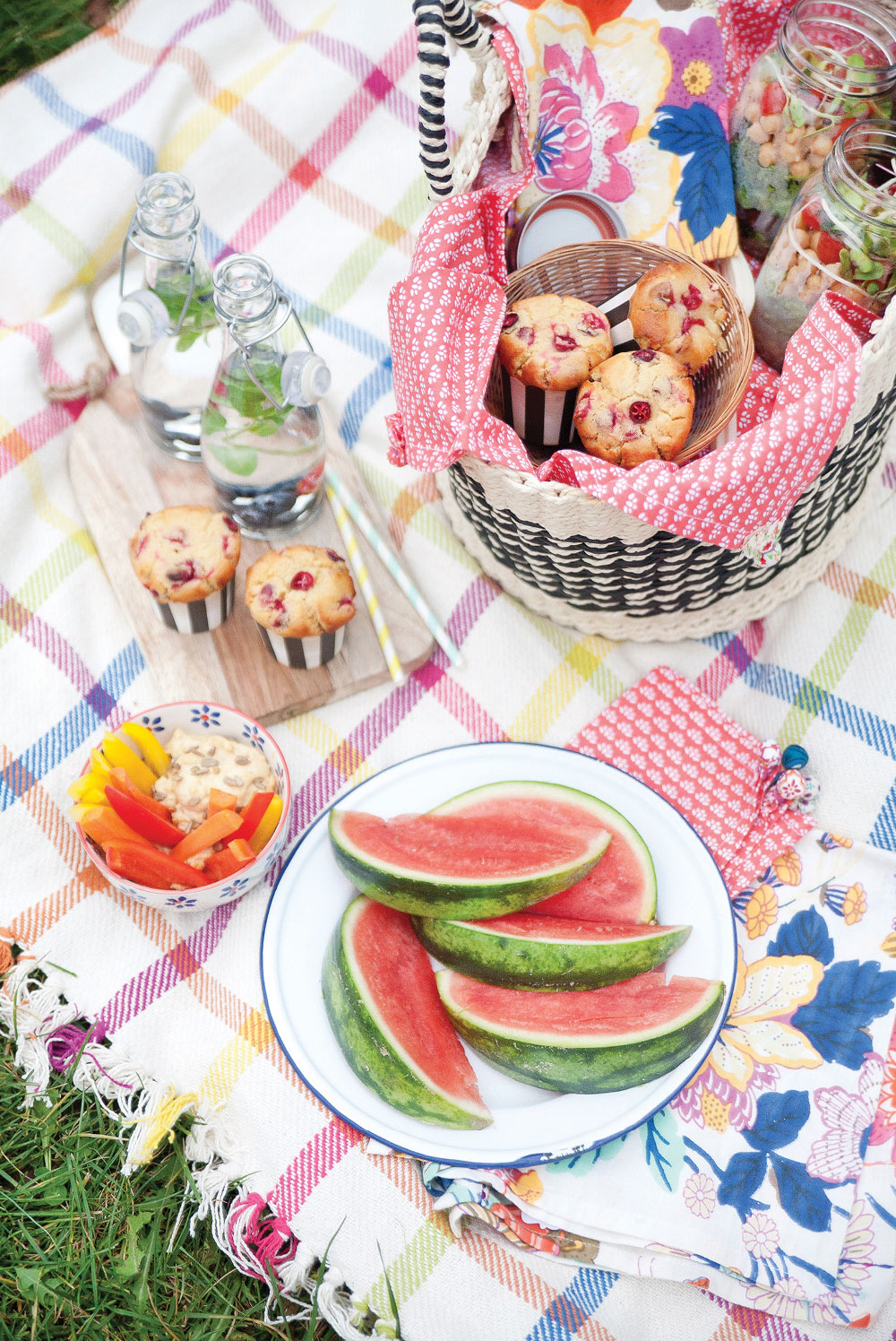 Our summer picnic was so amazing….
Although it could have been better…
I met up with my friend who is moving away to Europe… and we've been friends for over 15 years SO when I say it could have been better, I mean that she could stay and not move…
So this was our little goodbye picnic. But NOT a real goodbye because we swore we would remain #BFFs…. but of course, things will be very different with her not around… :(
So I can see how these Cranberry Lemon Muffins are a bit bittersweet. They're sweet but tart/ bitter from the cranberries. Kind of like the mood during our picnic…. bittersweet… because I already miss her so much…
I bet every time I make these muffins I will think of my friend…. and I'll send her a box of them and we'll Skype or Facetime and we'll eat them together ;)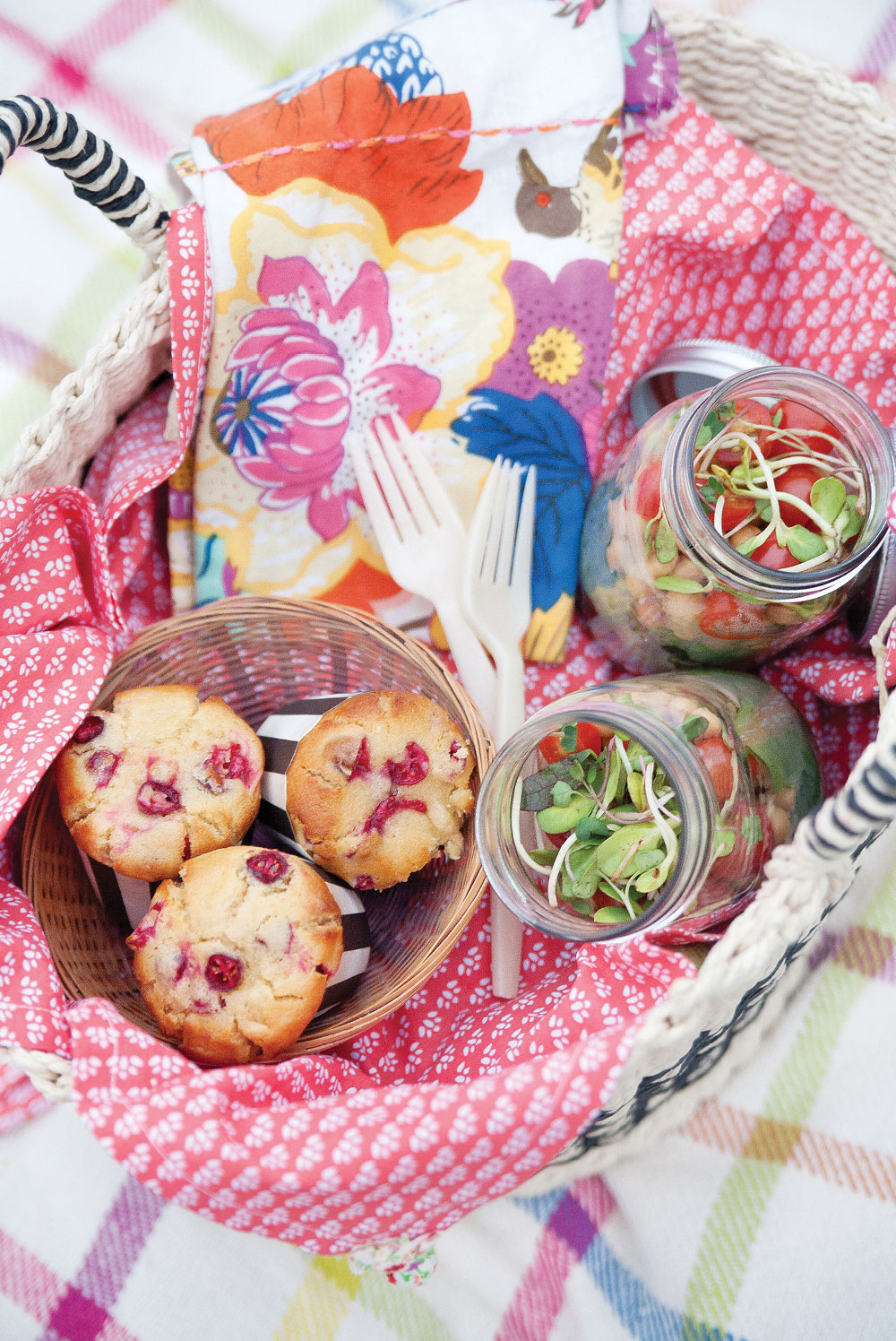 These are refined sugar free with raw cane sugar and just 1/4 cup of sugar is used in this whole recipe.
These can also be reduced further from sugar calories and you could use Stevia instead which is a 0 calorie natural sweetener.
Using cranberries as opposed to other fruit in recipes is great to cut the sugar! Cranberries contain very little natural sugar and add a nice tart flavour which balances the sweetness nicely.
Overall, these will not give you a sugar coma and taste very light with both flour options (gluten-free or spelt).
These are approved for breakfast too (if enjoyed with a high-protein smoothie or other high-protein foods) :)