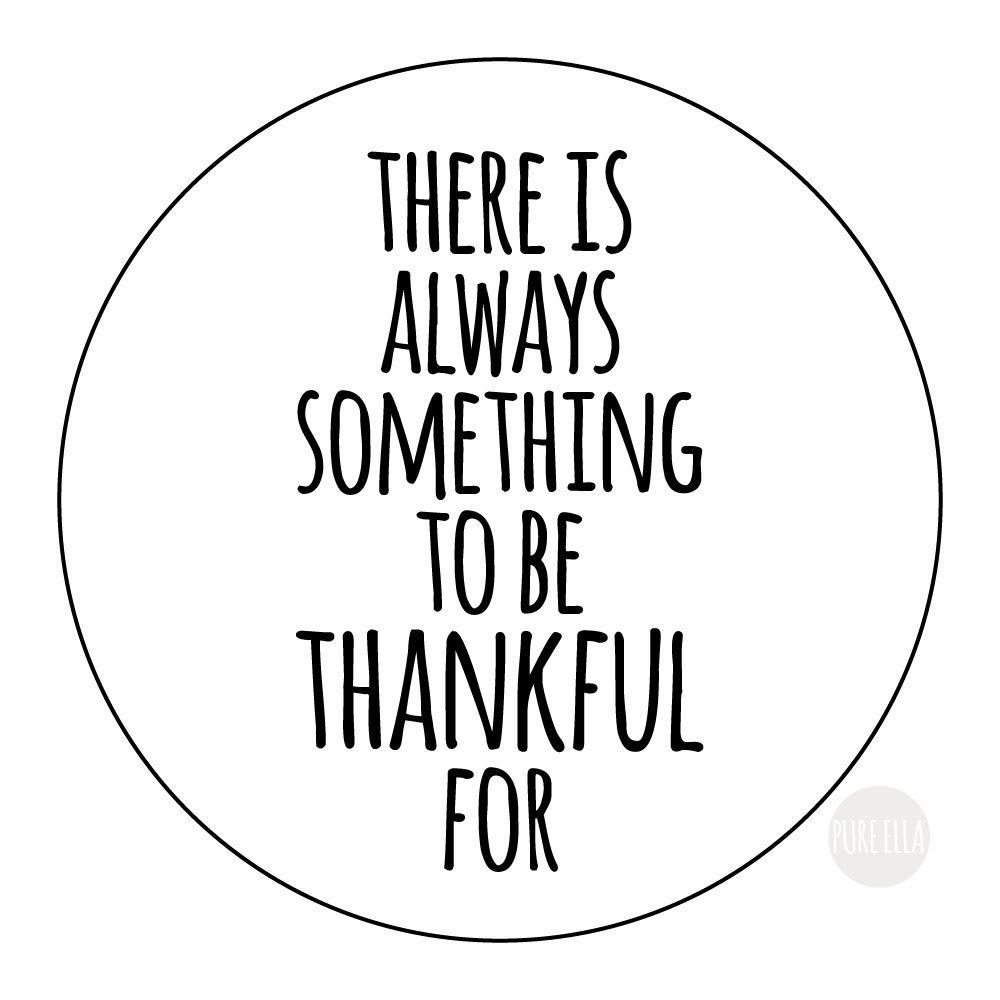 Happy Monday my friends!
I hope you all had a lovely restful weekend.
Today is another brand new day, another start to the week. But it can be hard to pull through…. why are Mondays so hard? :)
These days don't have to be so dreadful? Just find a moment for a quiet reflection on all the good in your life and be thankful for what you have. And see this week as a new beginning… a fresh new start to get things done and work hard – but to also open your eyes to all the beauty around you, to the people in your life that matter and to all the wonderful things that we often take for granted.
With Thanksgiving in a few days in the US – the theme of giving thanks will be all around us. It's a great reminder to be thankful. But as you prep for the Holidays and have a million things to do to get it all perfect – just remember to slow down and remember the meaning of the holiday. That true appreciation happens on the inside first and shines on the outside through kindness and giving thanks.
I look around and notice all these amazing things that have fallen into place in my life in the last few years. A few years ago, gratitude was far from my head as I wasn't even able to get up off my bed. I got stuck in depression with failing health that every day seemed so dreadful and impossible to get through. Luckily I overcame these dark days and started to take care of my body and everything around me. Little by little things started to improve in my health, my outlook on life and my relationships with the people in my life, especially my husband and daughter. Appreciation for everything became such a good healing force. When my strength began to improve and I could walk on my own for a short distance at a time – I admired my legs and my body so much! I now love getting out for walks and each time I do – I recall those days my legs felt like rubber and I hit the floor numerous times.
So yeah, I appreciate my legs now! I appreciate my inner strength to my outer strength and that extra force of energy to make a difference in this world. And I am so thankful! SO very thankful! For my beautiful family and their health, for my patient loving husband, for my mom who is so giving and loving, for the rest of my family and our friends who are always there for us through thick and thin. For my readers for your continued support and encouragement along this incredible journey we're all on. Thank YOU!
Remember, there is always something to be thankful for!
I wish you a wonderful day and week ahead.
What are you thankful for right now?