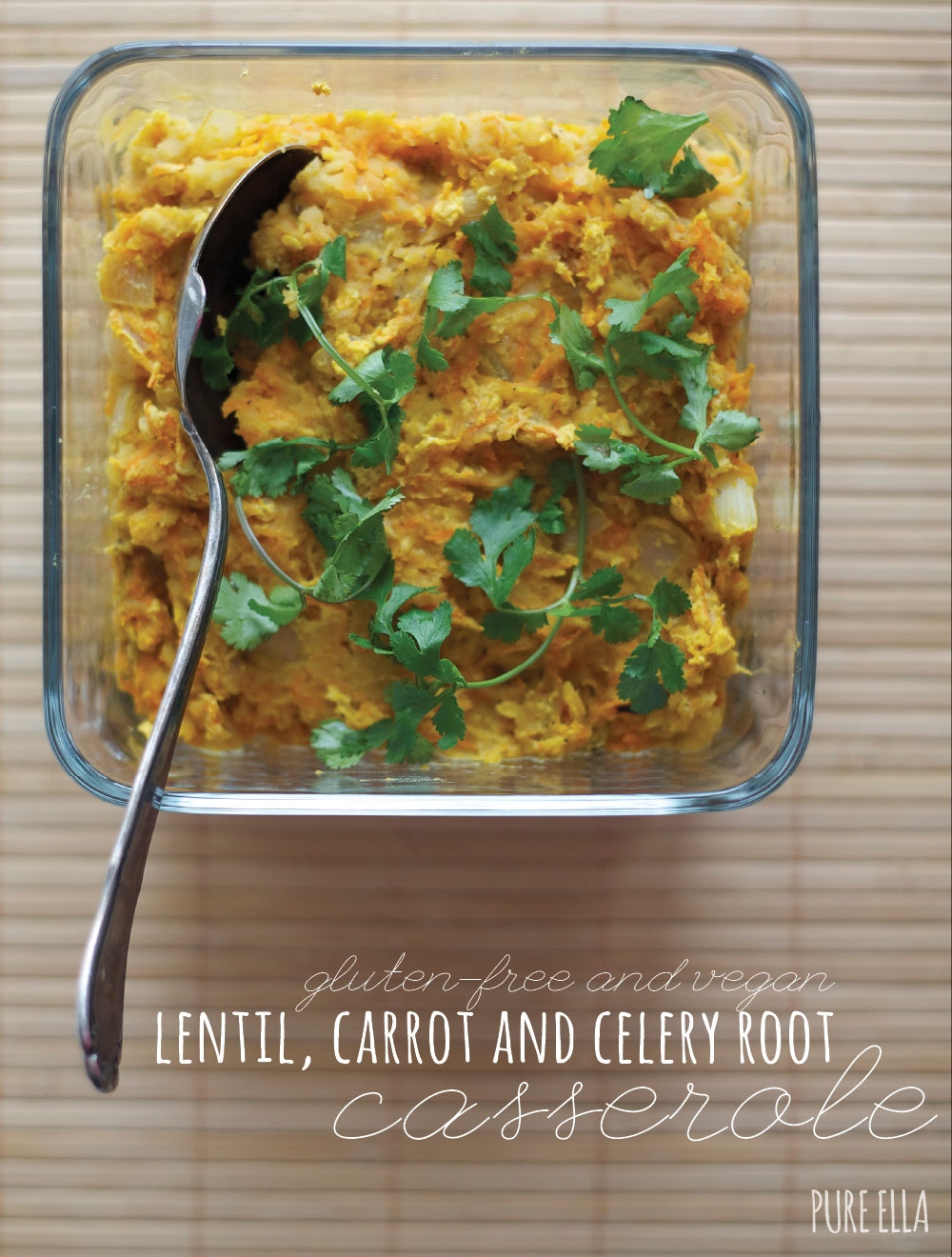 Hello my friends.
I am so excited to share this delicious recipe with you. This gluten-free and vegan Lentil, Carrot and Celery Root Casserole is a dish I first made for Thanksgiving at the very beginning of my diet change for (oh 5 years ago now), and would you believe I still make this every year since! ;)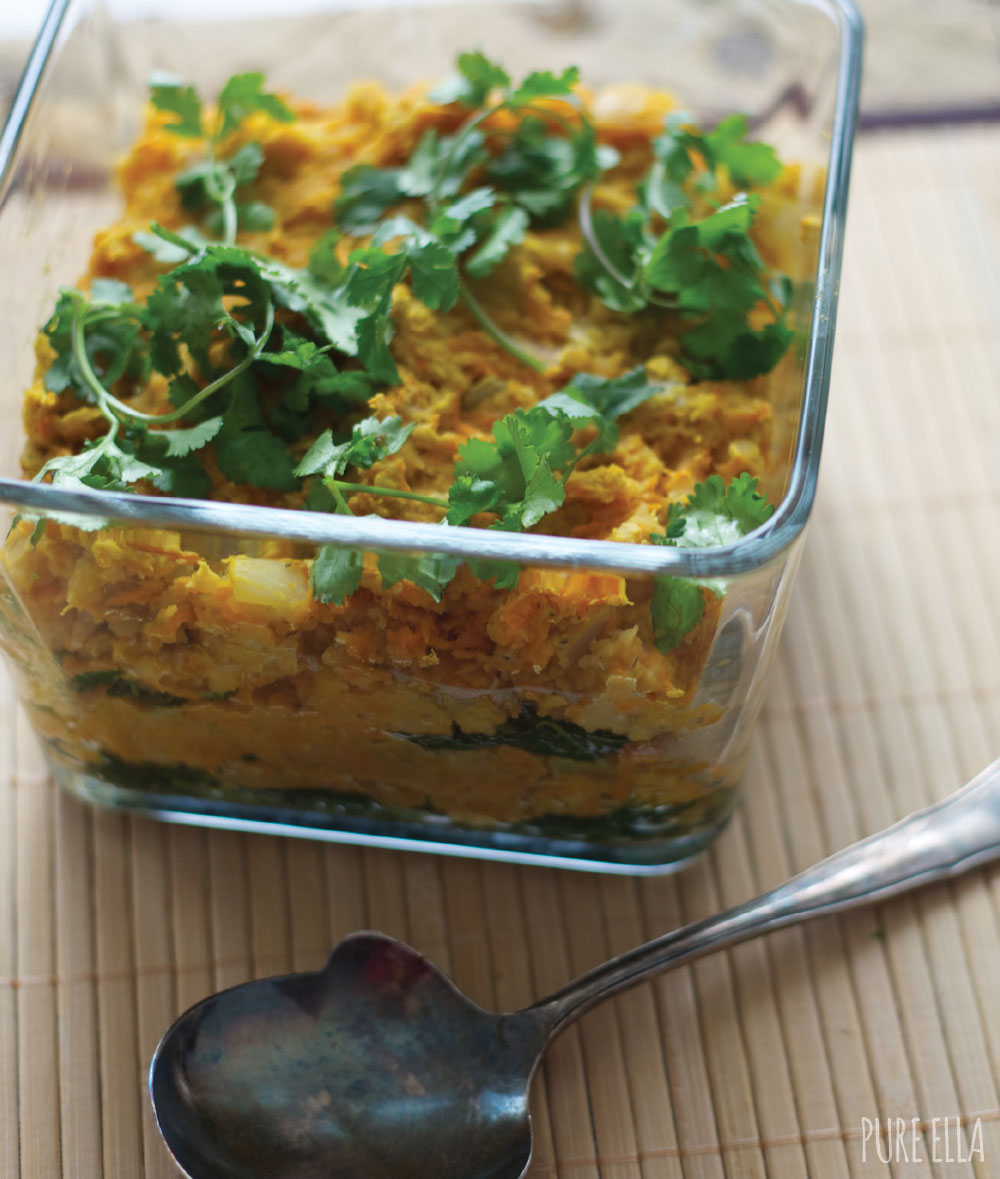 It's not only one of my favourite dishes, it's also a true family favourite. For vegetarians as well as meat eaters in our family. And especially at our Thanksgiving dinner, this healthy recipe compliments all the flavours of all the other fall dishes. It really is so delicious any time of the year. It's a staple recipe I turn to all the time, I'm pretty sure you'll love it too!
I created this recipe out of a need for a protein-rich dish at our Thanksgiving table. Usually the turkey takes over the meal and then there's various sides to go with it. The first year I chose not to eat meat (because I was looking for a healthier (easier-to-digest), nutrient-rich, plant-based 'diet'/ nourishment, I didn't plan ahead. I figured there will be plenty of sides to feed on. And although that was true, there were lots of vegetable-based dishes, I realized I still felt hungry at the end of the dinner…. even though I ate SO much!
The problem was, I wasn't still getting enough protein. You really need protein-rich foods to fuel you. The best sources are still beans, tofu and lentils of course!
So this healthy lentil recipe is divine! It's also easy to make and really inexpensive but the flavours really are wildly delicious!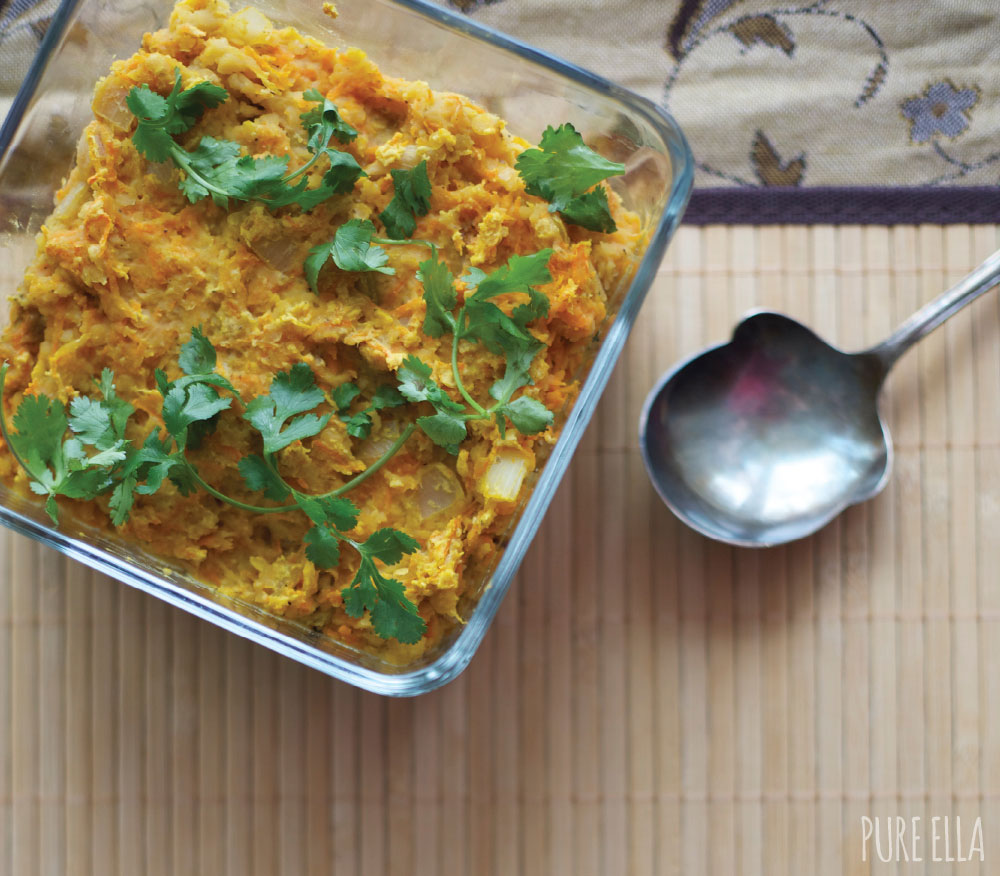 I am often asked by my friends – so what do you eat? Well, this is one of the recipe examples that gets made at our house lately… I've made this so many times actually and mentioned it already here, that it's about time I shared the recipe with you. It's my go to dish for something easy, soulful, warm, filling, quick and naturally vegan.
Lentils are rich in protein with over 25% of lentils nutritional value being protein. This makes lentils the most popular and inexpensive source for protein, especially for those, who want to enjoy a nice dinner on a smaller budget and of course for vegetarians and vegans who are after filling healthy protein-rich meals. I also think that even if you eat meat, you should still eat plant-based meals a few times a week. Choosing lentils as a protein source is much healthier as an alternative.
Apart from protein, lentils have essential amino acids, dietary fiber, folate, other vitamins and minerals and fibre. (read more on their nutritional value chart here).
Lentil Casserole Recipe
1 cup of dry split red lentils
1 medium onion
3 medium carrots
1/4 of celery root
1 pack of frozen spinach (or 1 cup of frozen sweet peas) (optional)
1 tsp turmeric powder
salt and pepper to taste
olive oil for cooking
fresh cilantro
Directions:
Cook the lentils as per instructions (make sure there's not a lot of liquid in them near the end). In a large sauce pan, dice and sautee the onion and set aside. Defrost and cook the spinach or sweet peas separately and drain. Shred the carrots and celery root in a food slicer (or grater will work fine). Add the shredded carrots and the celery root to the onions and cook for about 5 minutes. Add the cooked lentils to this and mix to combine all the ingredients well. (the texture should be stiff and pasty, not runny at all. If it is too watery, be sure to cook it a little longer with the lid off to allow the liquids to evaporate more, stirring often so it doesn't burn. Season to taste with salt & pepper and turmeric.
In an oven safe dish, layer the lentils mix with well drained spinach (or sweet peas). Bake at 350 F for 20-30 minutes.
Serve with a light salad and rice. Enjoy!
The timing of this post couldn't be more perfect. Just yesterday I was on the phone with a friend of mine who declared that she and her husband along with their daughter are going vegetarian for the whole week. So this Lentil Casserole immediately popped into my mind (good thing I have a stash of food shots just waiting to be enjoyed by anyone with devouring tastebuds)! So this one's for you Eva!
As a side note to the recipe, this goes well with the turmeric which is also another superfood – anti-inflammatory with incredible healing power.
What are you eating lately?