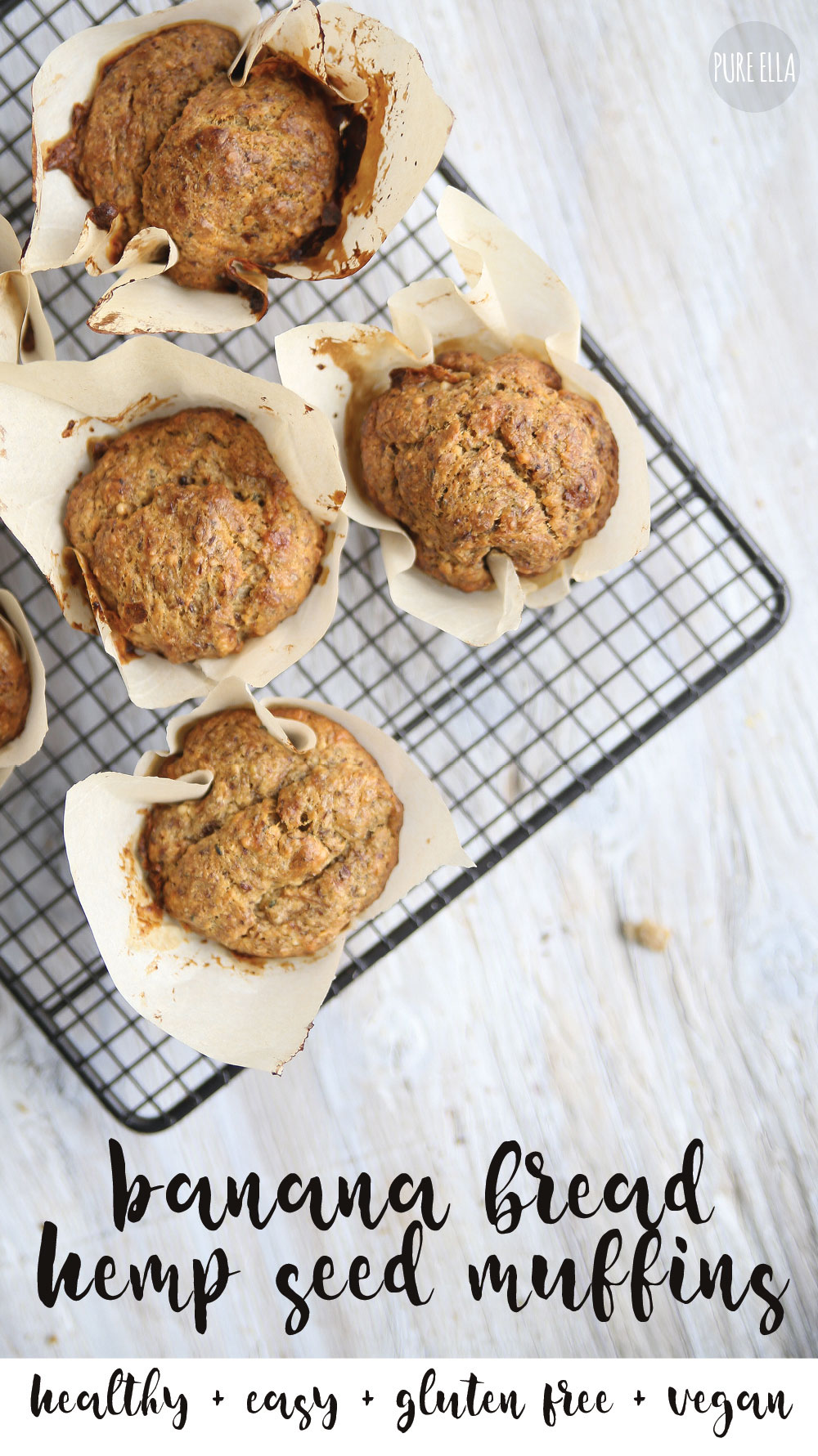 It's a good morning when you wake up to these deliciously amazing Healthy Vegan Banana Muffins… not only are they delicious and perfect with every bite, they are also super healthy with the boost of Omega 3 goodness, potassium and protein! These are also gluten free and vegan muffins! And naturally sweetened with ripe bananas and the addition of a low-glycemic sweetener that doesn't spike your blood sugar!
All in all, a true win and actually can pass as a healthy breakfast! (unlike other muffins that have more calories than cupcakes essentially) Yup, these are SO much better BUT you won't know it – they taste so decadent and delicious! Yum! I can't wait to bake these again!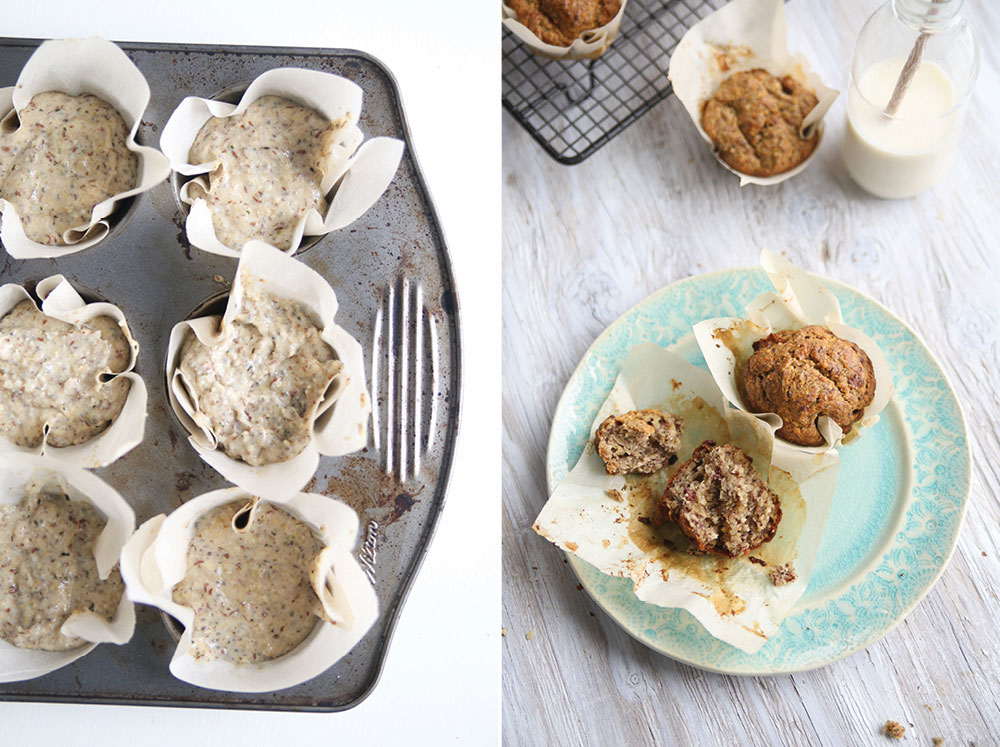 This healthy banana muffin recipe is also brain-boosting! Most of the ingredients are great for brain health – just what you need to start the day!
These muffins are completely inspired by my Walnut Banana Bread Recipe – that is all-natural and has great ingredients, but I wanted to make them even more healthier + I wanted to make something school friendly for my daughter. Muffins are super fun to eat and just have on the go for busy days or for a kid to take to school. I purposely omitted the walnuts to actually make them school-safe BUT I would completely prefer them with some chopped walnuts! (so go ahead and add those in if you're not concerned about nuts.)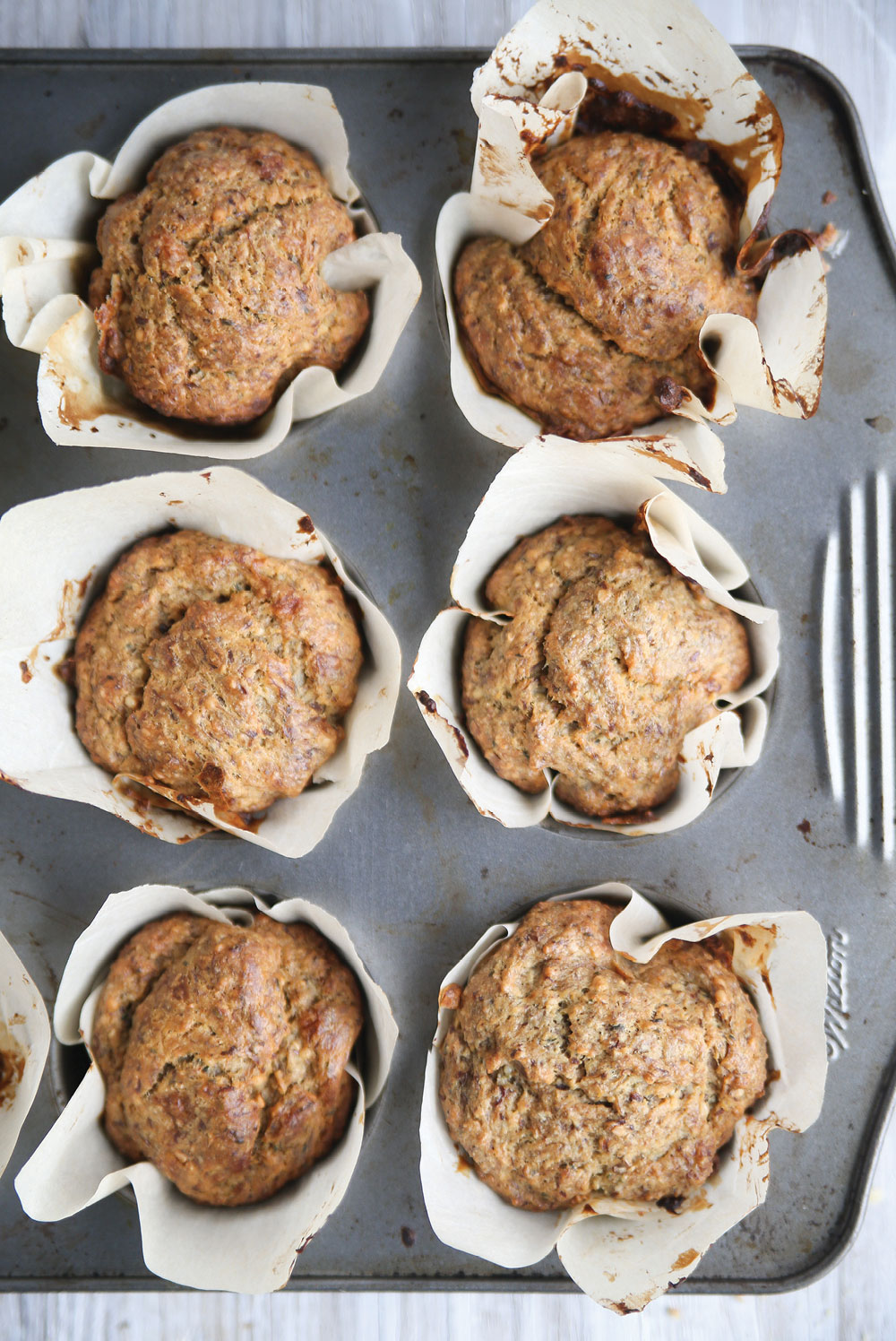 Healthy Vegan Banana Muffins Recipe :
Healthy Hemp Seed Banana Muffin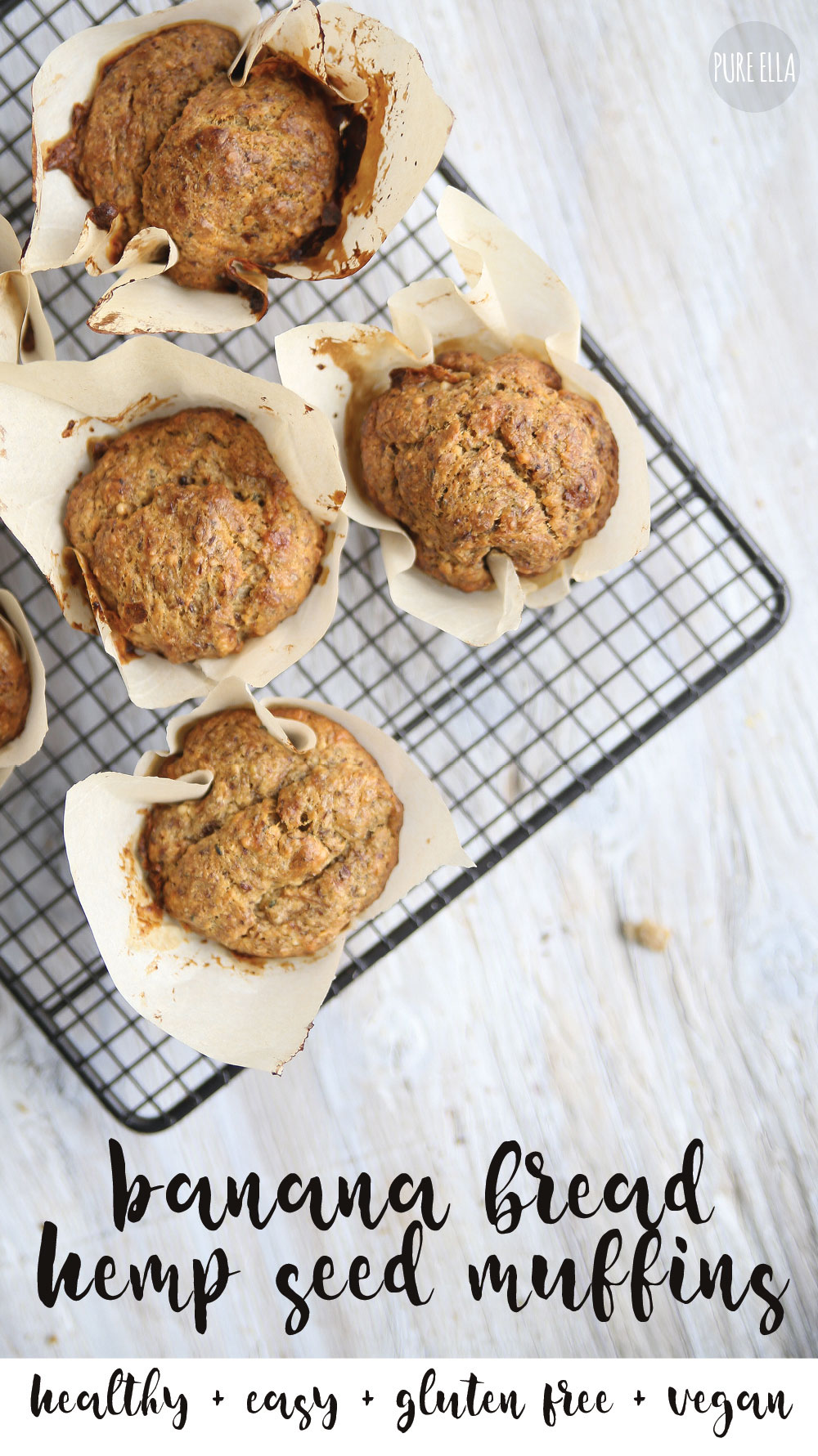 Author:
Ella Leché of Pure Ella
A healthy banana muffins recipe that is naturally gluten free, dairy free, egg free/ vegan, nut free and all natural. These are also refined sugar free muffins that are sweetened with bananas and a low-glycemic sugar.
Ingredients
2 tablespoons ground flax seeds
6 tablespoons warm water
1 cup light spelt flour or all-purpose gluten-free flour
1 teaspoon baking soda
1½ teaspoons baking powder, aluminum free
¼ teaspoon of fine sea salt
½ cup coconut palm sugar
½ cup coconut oil, melted but not hot (or grape seed oil)
2 very ripe bananas (total of 1 cup smashed)
1 teaspoon vanilla extract
¼ cup hemp hearts (optional)
optional : ¼ cup chopped walnuts
Instructions
Preheat oven to 325F. Prepare a muffin pan with liners or parchment paper sheets.
In a medium bowl, mix ground flax seeds with warm water and set aside.
In a large mixing bowl, mix flour, baking soda, baking powder and salt.
Back in the bowl with the flax seeds; smash the bananas into the flax seeds, add sugar, oil, vanilla extract and mix well.
Add the wet ingredients into the dry and mix well.
Add in the hemp seeds and stir to combine.
Scoop into the muffin pan evenly.
Bake for about 25-30 minutes or until golden on top and a toothpick inserted into the centre comes out dry and clean.
Allow to cool for about 15 minutes before serving.
Optionally, for a bigger brain health boost - you could also add 1bout ¼ cup chopped walnuts to this recipe! I just chose to make these nut-free so that my daughter could take these to school.

I've added a source of protein to make these more filling so you're satisfied with less. 
I've added healthy fats (especially Omega 3s) to reverse the damage sugar has.
I've used a low-glycemic sweetener so your blood sugar doesn't spike.
I've used fruit as a sweetener! Ripe bananas add a great natural sugar that's very healthy for you. Plus all that potassium in bananas is excellent for a healthy blood, muscles and nervous system and more.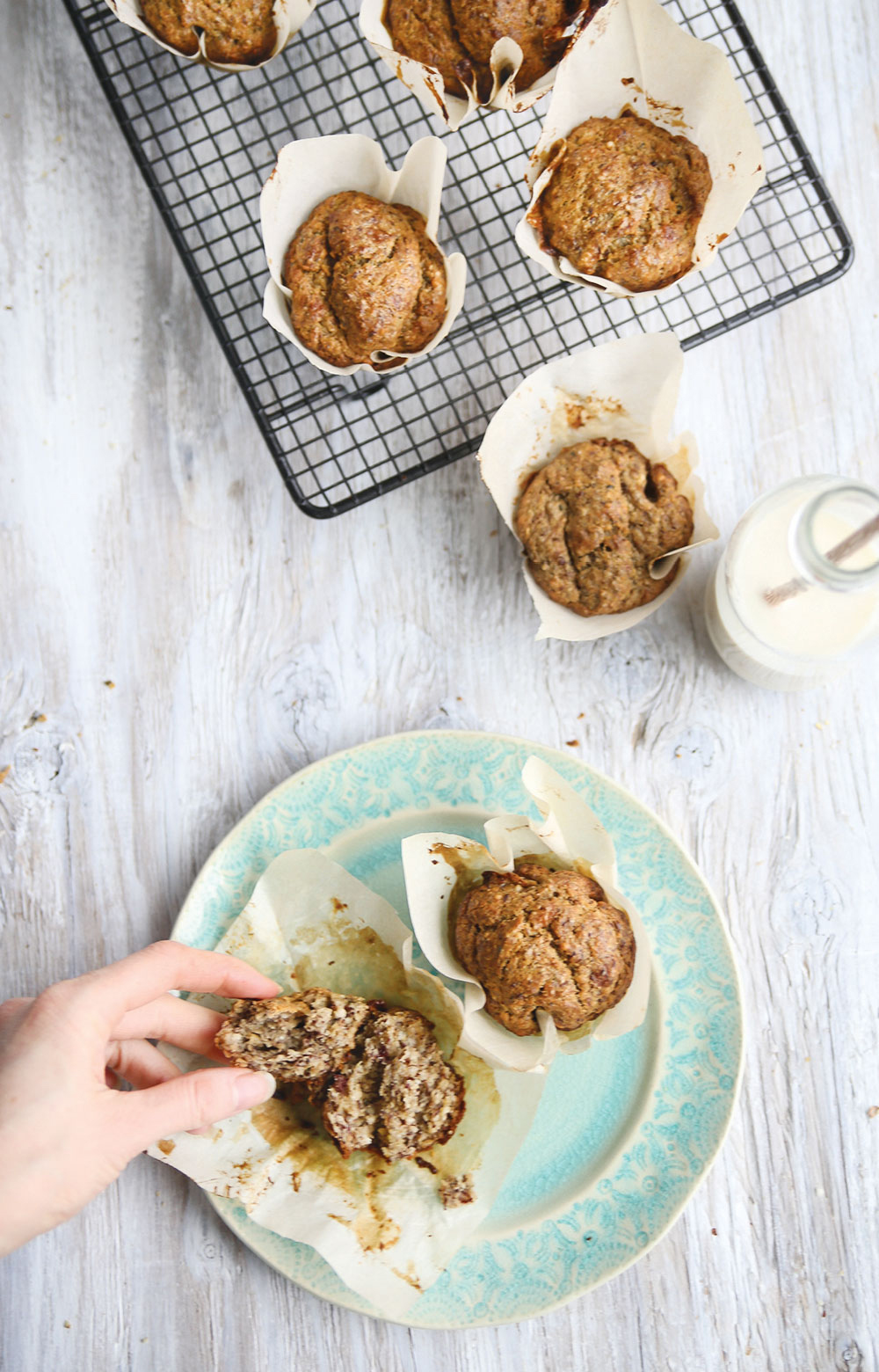 Summary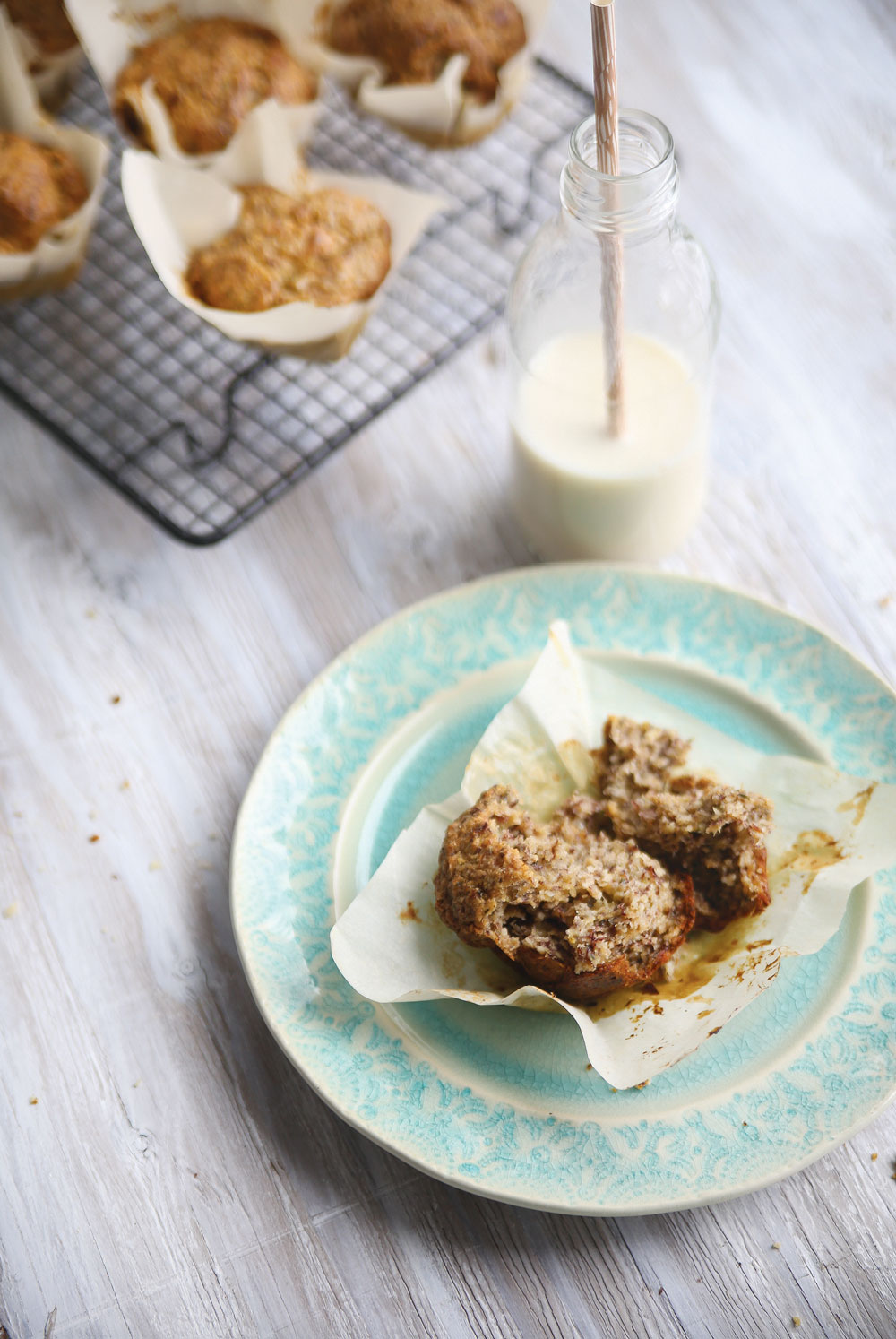 Recipe Name
Healthy Hemp Seed Banana Muffins
Published On
Preparation Time
Cook Time
Total Time
Average Rating





Based on 2 Review(s)