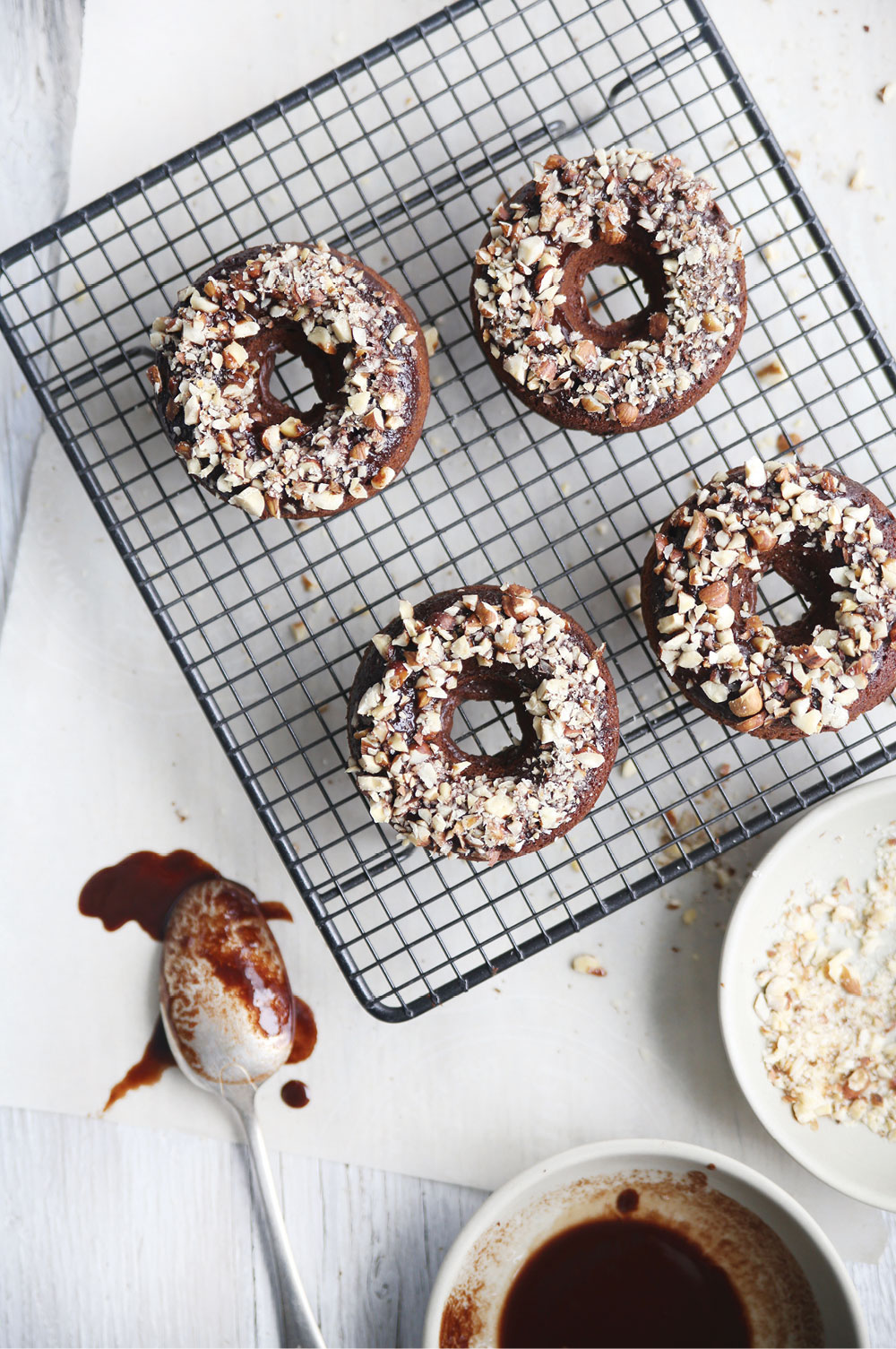 Donut worry… the weekend is almost here and I've got a Hazelnut Chocolate Healthy Doughnuts recipe to LIVE FOR!!
These are gluten free, vegan doughnut that are also low-sugar and ah- mazing!! These are all-natural, made with great ingredients and a treat you can feel good about having! Yessss!! Who's excited?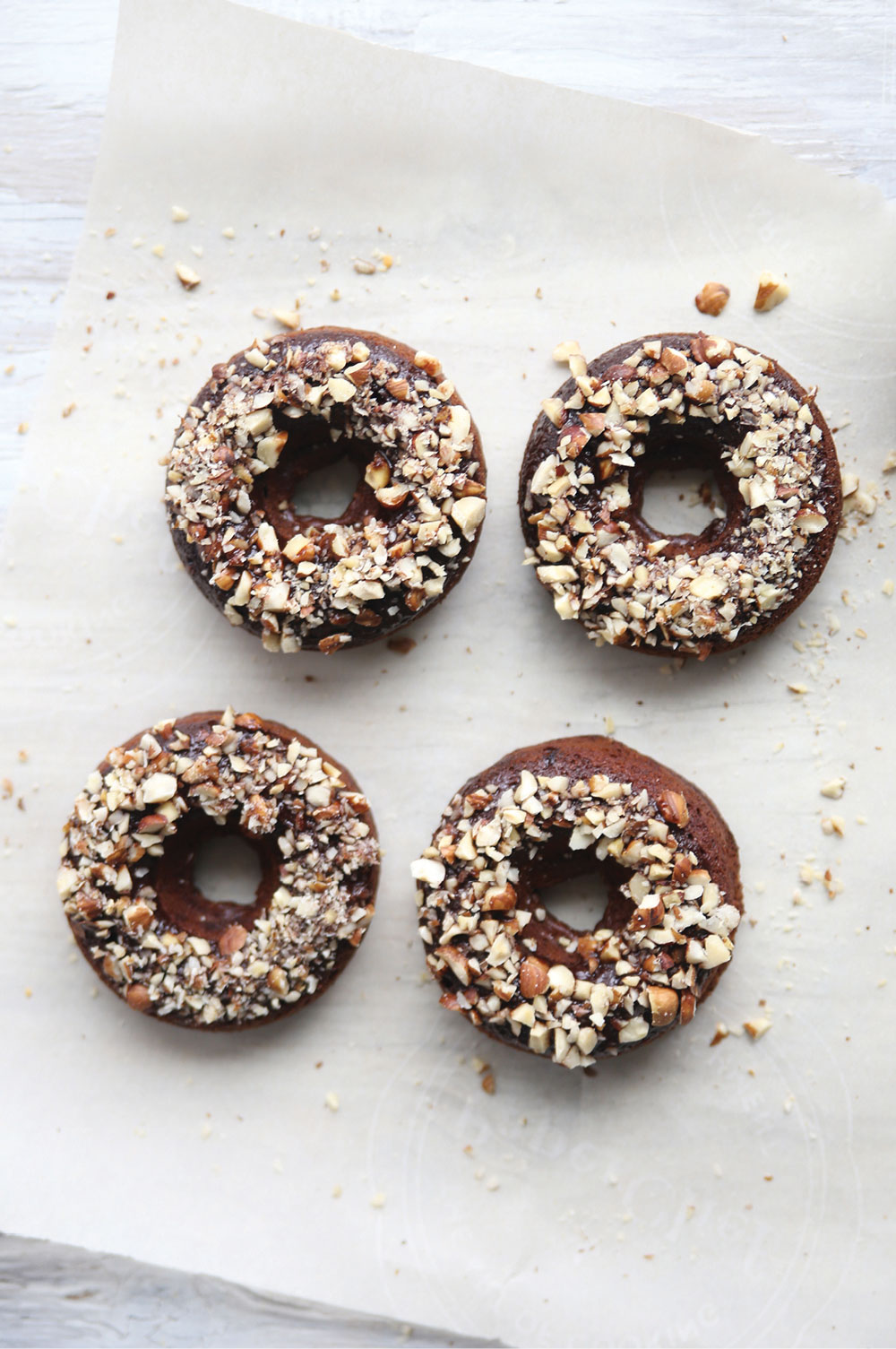 Ever since publishing my book Cut the Sugar, I get a some confusion around what stance I have on sugar and what it really means to cut the sugar…
It's a topic I have so much to say about… and love sharing bits and pieces of how to cut back and adapt healthier sugar habits. Like in this recipe, for example – I used bananas as a sweetener and a low-glycemic sugar which makes them quite healthy for a dessert.
That's another thing, this is a treat! These are obviously doughnuts and doughnuts are dessert! But doughnuts are fun and delicious and you shouldn't have any guilt with eating the foods you enjoy! :)
However, if you're used to buying a doughnut with your cup of coffee once or twice a day at a coffee shop, and possibly having it with a double double – well, that's where you're doing it wrong… it's too much sugar in one go, that doughnut is not an occasional treat but a snack, it's bad sugar and probably has more bad ingredients in there and zero nutritional value!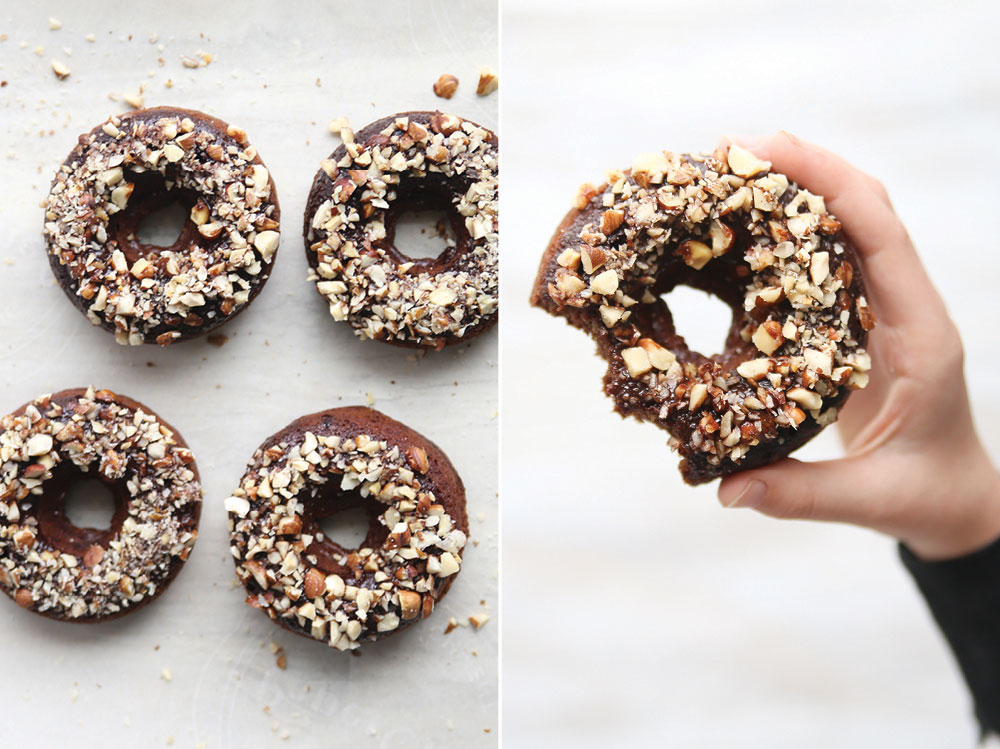 That's why I'm able to indulge in doughnuts once in a because it's A. once in a while and B. I use great sweeteners and ingredients that are actually good for you!
You know what? I don't even actually crave sugar anymore (unlike before when I was a sugar monster), but I occasionally enjoy a little sweet something… I just don't go mad over it – and I think that's the secret! That's the relationship you want to have with sugar – so you control it versus it controlling you!! Makes sense?
And if I can call these HEALTHY doughnuts? I will! Because they are really made with a great ingredient list and that's something exciting and delicious!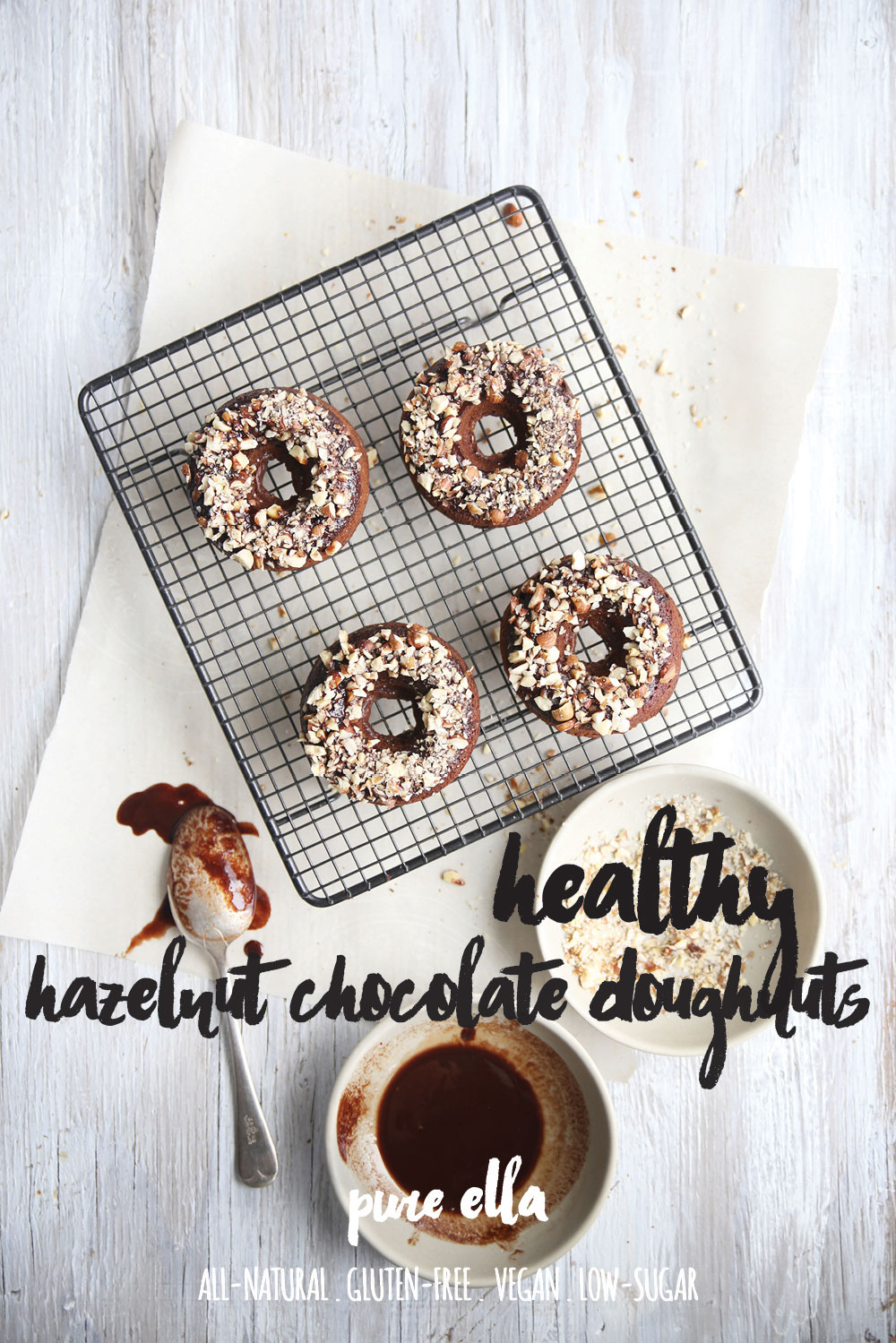 HAZELNUT CHOCOLATE HEALTHY DOUGHNUTS RECIPE :
Healthy doughnuts are almost unheard of! This recipe is naturally gluten free, dairy free, egg free/ vegan and all natural. These are also refined sugar free doughnuts that are sweetened with bananas and a low-glycemic sugar.
Ingredients:
2 tablespoons ground flax seeds
6 tablespoons warm water
1 cup all-purpose gluten-free flour or light spelt flour
1 teaspoon baking soda
1½ teaspoons baking powder, aluminum free
4 tablespoons cocoa powder (doesn't have to be raw cacao powder)
¼ teaspoon of fine sea salt
½ cup coconut palm sugar
½ cup coconut oil, melted but not hot (or grape seed oil)
2 very ripe bananas (total of 1 cup smashed)
1 teaspoon vanilla extract
1/2 cup chopped hazelnuts or other nuts, divided
Ingredients for the Chocolate Sauce:
1/4 cup coconut oil, melted
2 tablespoons cacao powder
2 tablespoons liquid sweetener such as coconut nectar or maple syrup work great
Directions:
Preheat oven to 325F and grease a doughnut pan with oil. Set aside.
In a medium bowl, mix ground flax seeds with warm water and set aside.
In a large mixing bowl, mix flour, baking soda, baking powder, cacao powder and salt.
Back in the bowl with the flax seeds; smash the bananas into the flax seeds, add sugar, oil, vanilla extract and mix well.
Add the wet ingredients into the dry and mix well.
Add 1/2 of the chopped hazelnuts into the batter (if desired) and stir to combine.
Scoop into the doughnut pan evenly.
Bake for about 20-25 minutes or until sides appear darker and the doughnuts look dry on top.
Allow to cool for about 2 minutes in the pan, then flip out onto a cooling rack to cool completely for about 20-30 minutes.
Dip each doughnut in the chocolate sauce, then dip into a bowl with chopped nuts. Let the chocolate set (or not) before eating!
Enjoy!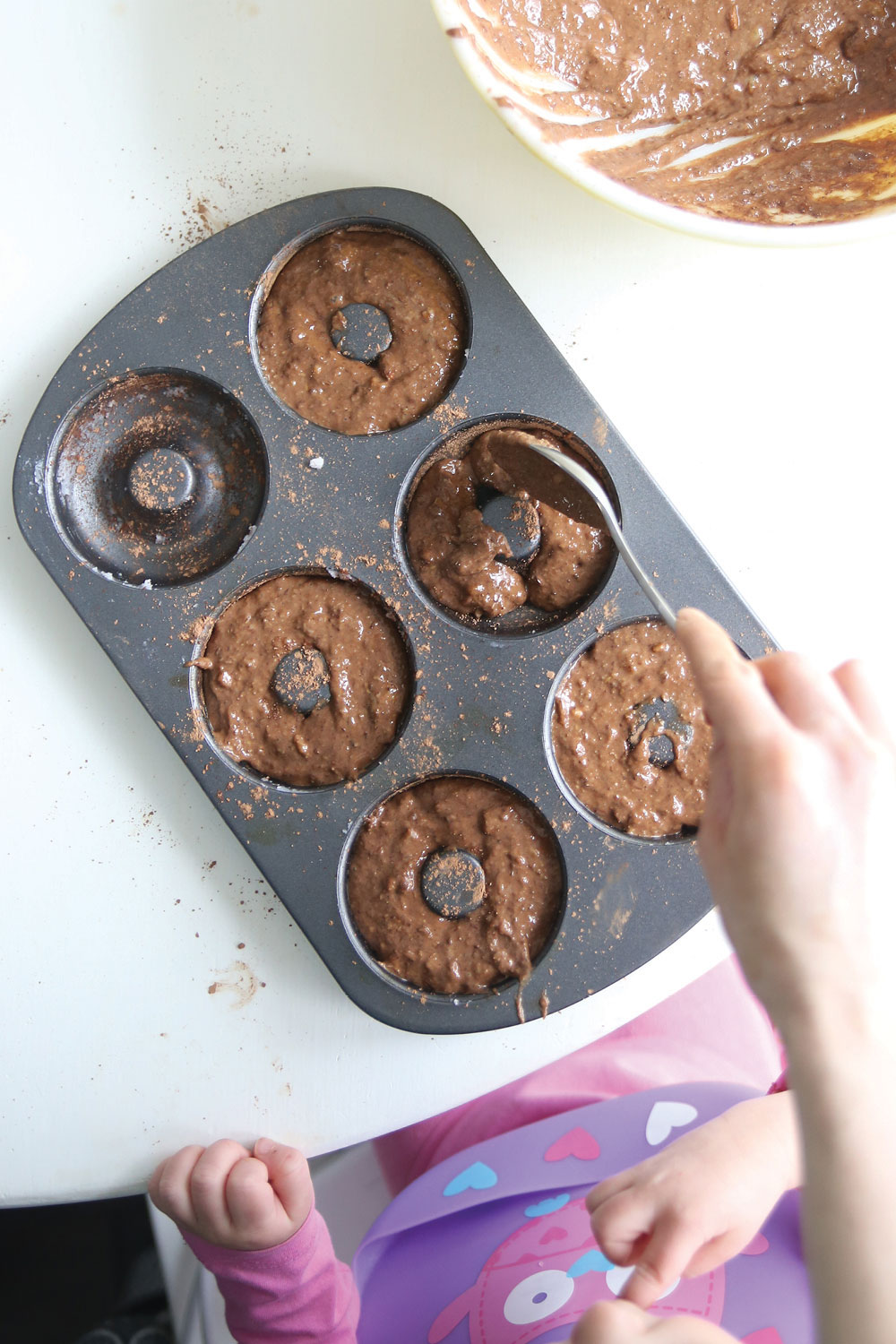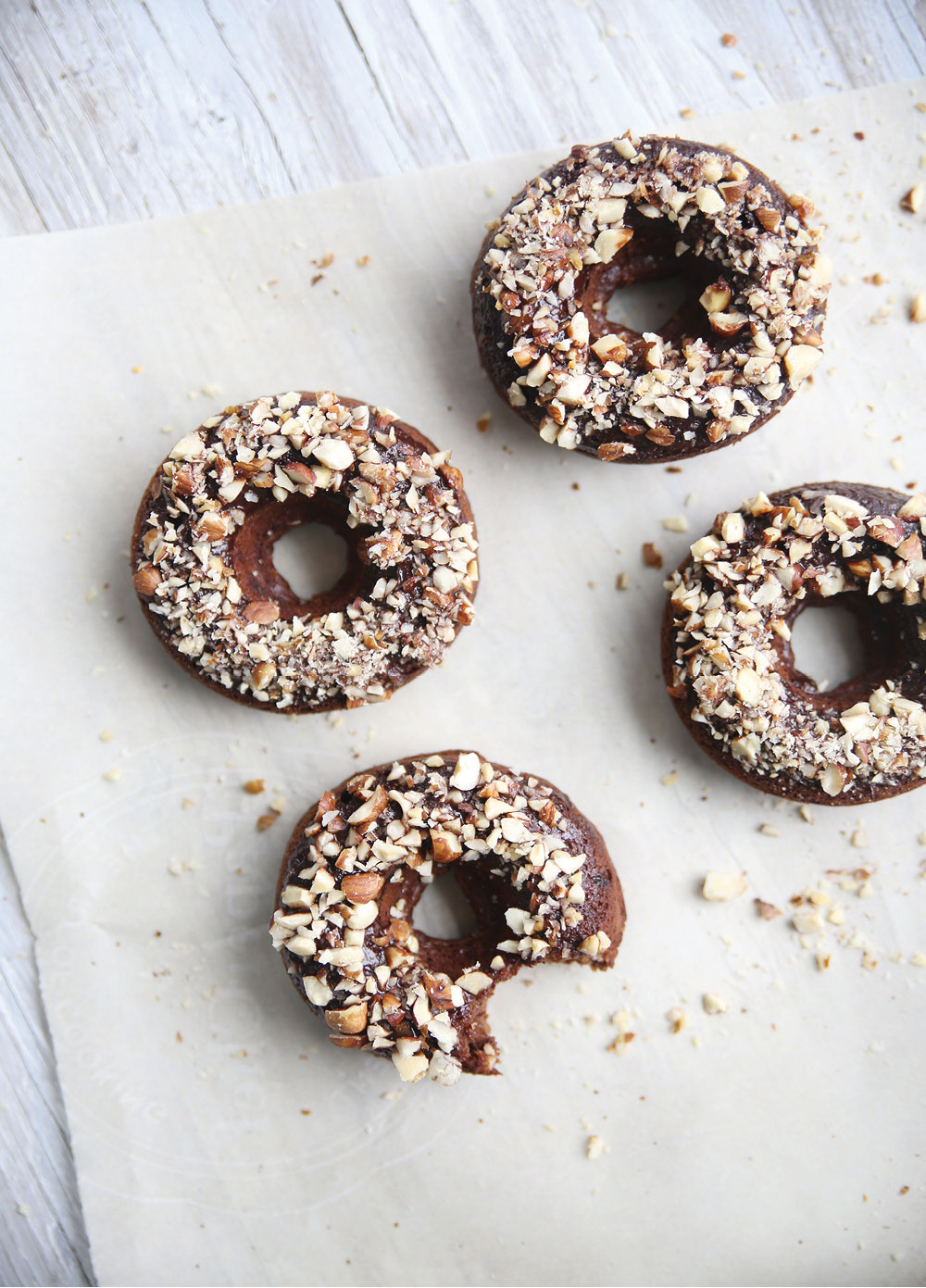 I hope you'll enjoy these soon… they are really a delicious and easy recipe. I know the ingredient list may seem a bit long but I'd bet you already have most of these ingredients in your pantry. These are our favourite treat around here as of late and I hope you'll agree that they are SO delicious!! :)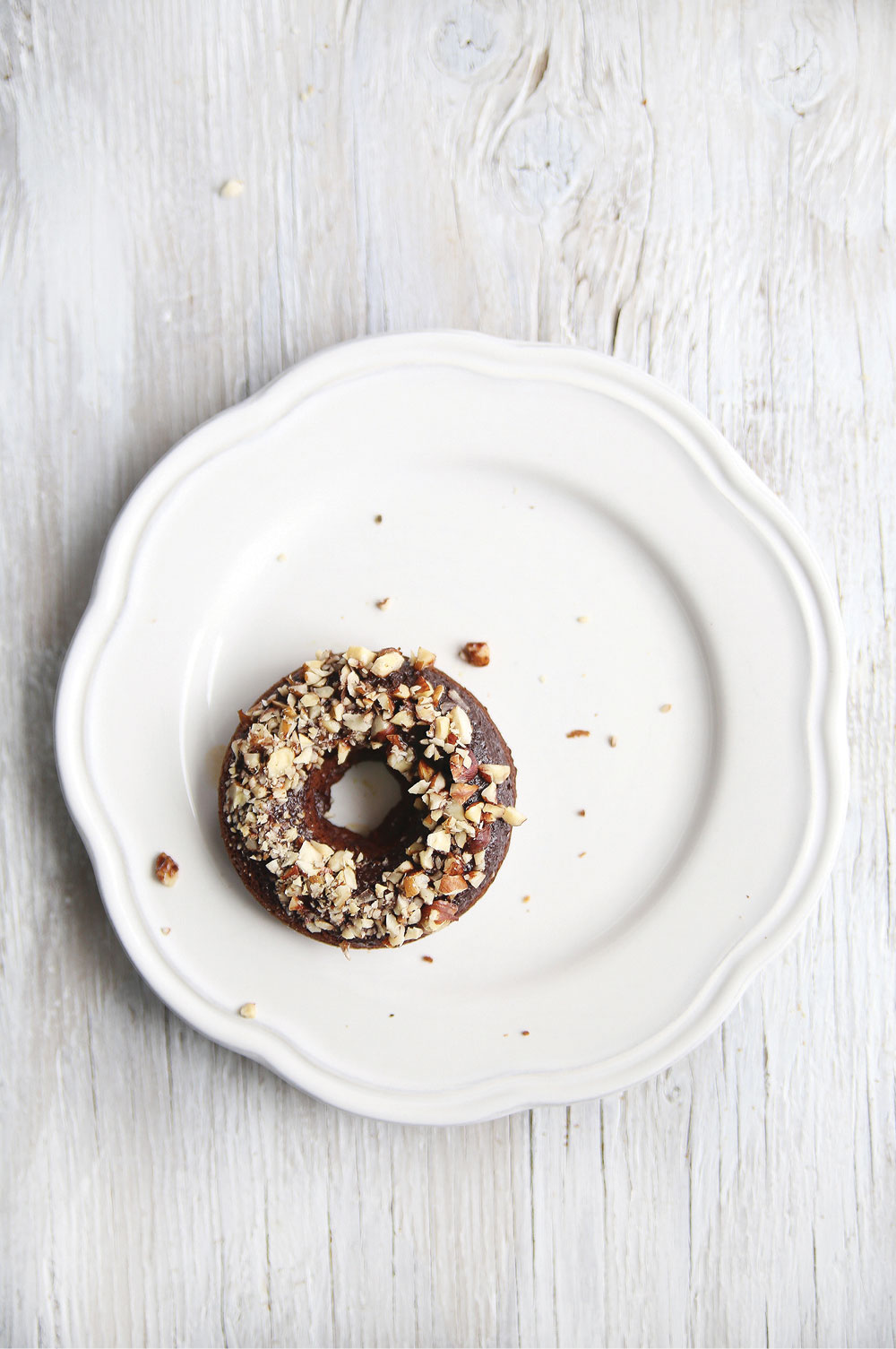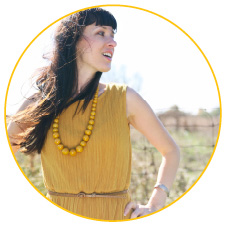 Ella Leché
is a cookbook author ('
Cut the Sugar
'), recipe developer, and photographer/stylist behind Pure Ella; where she shares delicious and healthy recipes. Eating PURE is clean ingredients, whole foods, plant-based nourishment and delicious desserts – with quality ingredients and sweeteners so they're treats with benefits so you won't have to feel deprived or restricted to eat healthier.
Thank YOU for being here!
Follow on social media for daily health & happiness inspiration:

ps. don't forget to share your Pure Ella (PE) recipe creations by tagging them #pureella and
@pure_ella
on Instagram – we repost our favourite photos!