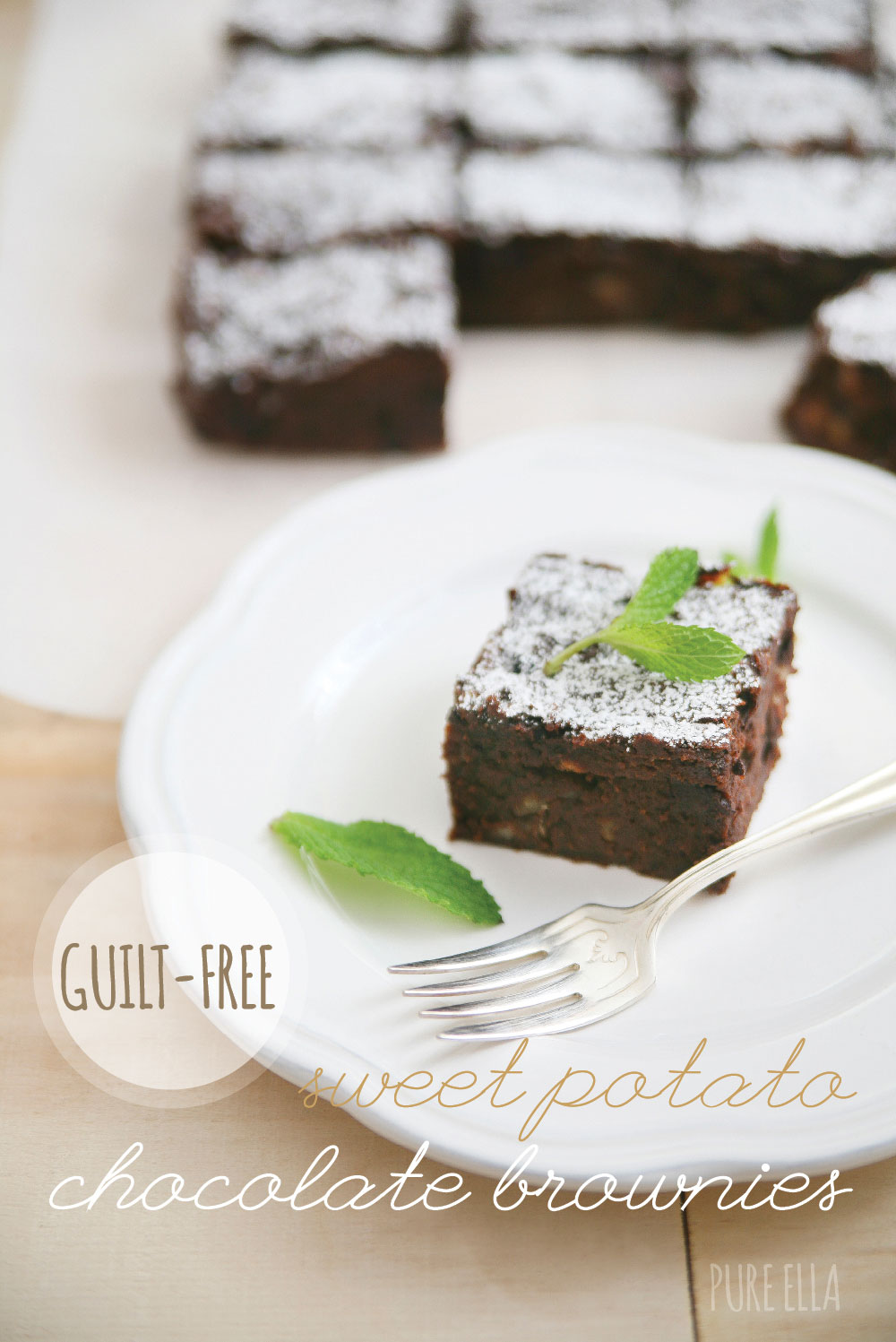 Desserts…. everyone's favourite part of the meal. A delicious sweet treat that we just can't get enough of! ;)
But why does it have to be so guilt-filled?
I myself remember the days I used to say "Oh I wish I didn't eat that!" and I remember the sick feeling of bloating and sugary overkill that I was left with me very soon after I devoured into something way too sweet and in the end just-not-that-good!
Perhaps that evil dessert took care of my sweet-tooth craving but left me traumatized with the aftermath. But I had my "fix" and I was happy! For a sugar-addict once-upon-a-time, I knew no difference and just really needed my sugary high!!
Since those early 20's I've learned my lesson. And I've paid for my cravings with my health struggles enough to really understand the difference between desserts : "To die for!" and desserts : "To LIVE for!"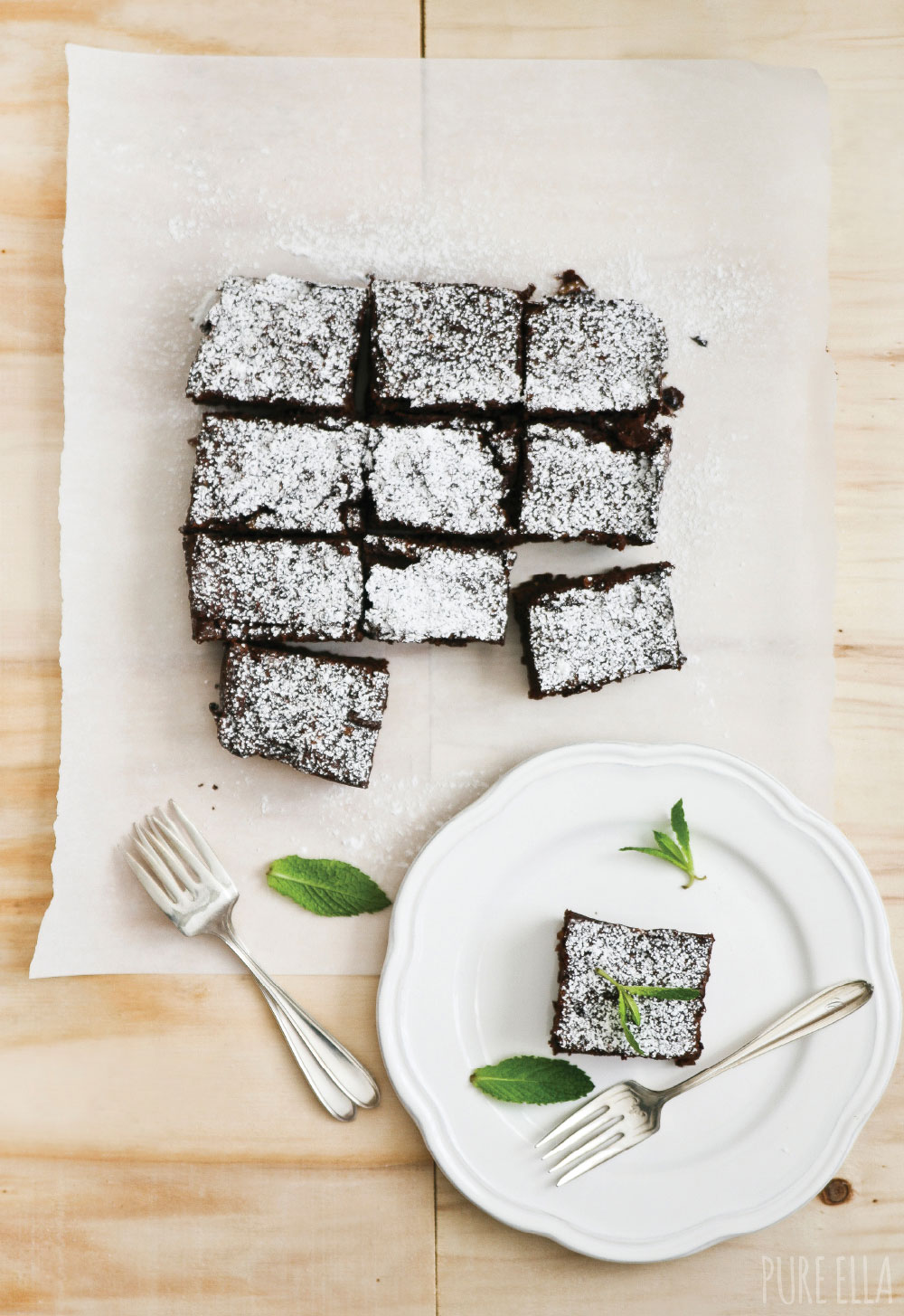 Now, I still devour in amazing desserts… the difference is that I choose the better options! Pure ingredients that are fully natural and organic are key in enjoying the sweet side of life (and not feeling sick after!)
Omitting the 'bad' stuff like artificial flavours, toxic colours (think Easter cupcakes and cookies now!), added preservatives, added artificial sweeteners, emulsifiers and let's not forget GMO ingredients – have no place in the delicious desserts I make for myself and my family.
Let's also remove the heaviness of dairy and eggs, and the bloating effects of gluten, and refined sugar – and what do you get?
You still get a stunning dessert that's pure and decadent…. like these Chocolate Brownies – that are completely Guilt-Free and actually good for you! ;)
Can this be possible? Trust me!!! These Chocolate Brownies are amazing – a real treat to Live for!!! Rich, chocolatey, moist, decadent with one crazy amazing secret ingredient ~ Sweet Potatoes! (Trust me!)
GUILT-FREE SWEET POTATO CHOCOLATE BROWNIES
GLUTEN-FREE, GRAIN-FREE, VEGAN
Ingredients :
2 1/2 cups sweet potato puree (1-2 large potatoes)
2 cups medjool dates, pitted
1/2 cup agave nectar or honey
1/4 cup non-dairy milk
1/3 cup cocoa
3/4 cups buckwheat flour
1/4 cup potato starch
1 1/2 teaspoon vanilla or natural rum extract
1/4 teaspoon fine sea salt
3/4 cups chopped dark chocolate squares (72% or higher) or dark vegan chocolate chips (optional)
1/2 cup chopped walnuts (omit for a nut-free version)
Directions :
First, wash, peel, chop and boil a large sweet potato (or two or four – might as well make dinner ;)) until fully cooked. Strain and set aside to cool.
Preheat oven to 350F and line a square 8 x 8″ baking dish with parchment paper and set aside.
In the meantime, in a food processor, process the dates and add in the sweetener of choice, milk, cocoa, buckwheat flour, potato starch, vanilla or rum extract, salt and process for form a smooth paste. Add in the sweet potato puree (cold from the fridge or freshly baked warm are fine, the temperature doesn't matter). You may need to turn off the food processor and scrape down the sides of the mixer to get all the ingredients combined well. Turn off machine and transfer the batter onto a large bowl so it's easier to work from. Stir in chopped chocolate and walnuts by hand.
Pour mixture into the pan and bake at 350F for 50-60 minutes.
Once it's baked, remove from oven and allow to cool for at least 20 minutes before serving, if warm brownies are preferred.
These brownies are best when chilled so it's great to make them one day ahead and served them from the refrigerator.
They also cut better and are less crumbly if they have a chance to set for a longer time.
Top with a little sprinkle of organic powdered sugar…. and Enjoy ~ guilt-free!!! ;)
These Guilt-free Chocolate Sweet Potato Brownies are exceptionally amazing! I made these at our recent family get together and everyone went nuts for them!
What was fun is that they could not guess the main ingredient of these which is the sweet potato puree – and when I told them….. wow! No one believed me ;)
When you try this recipe – no one will believe you there's Sweet Potatoes in these Chocolate Brownies! But trust me ;)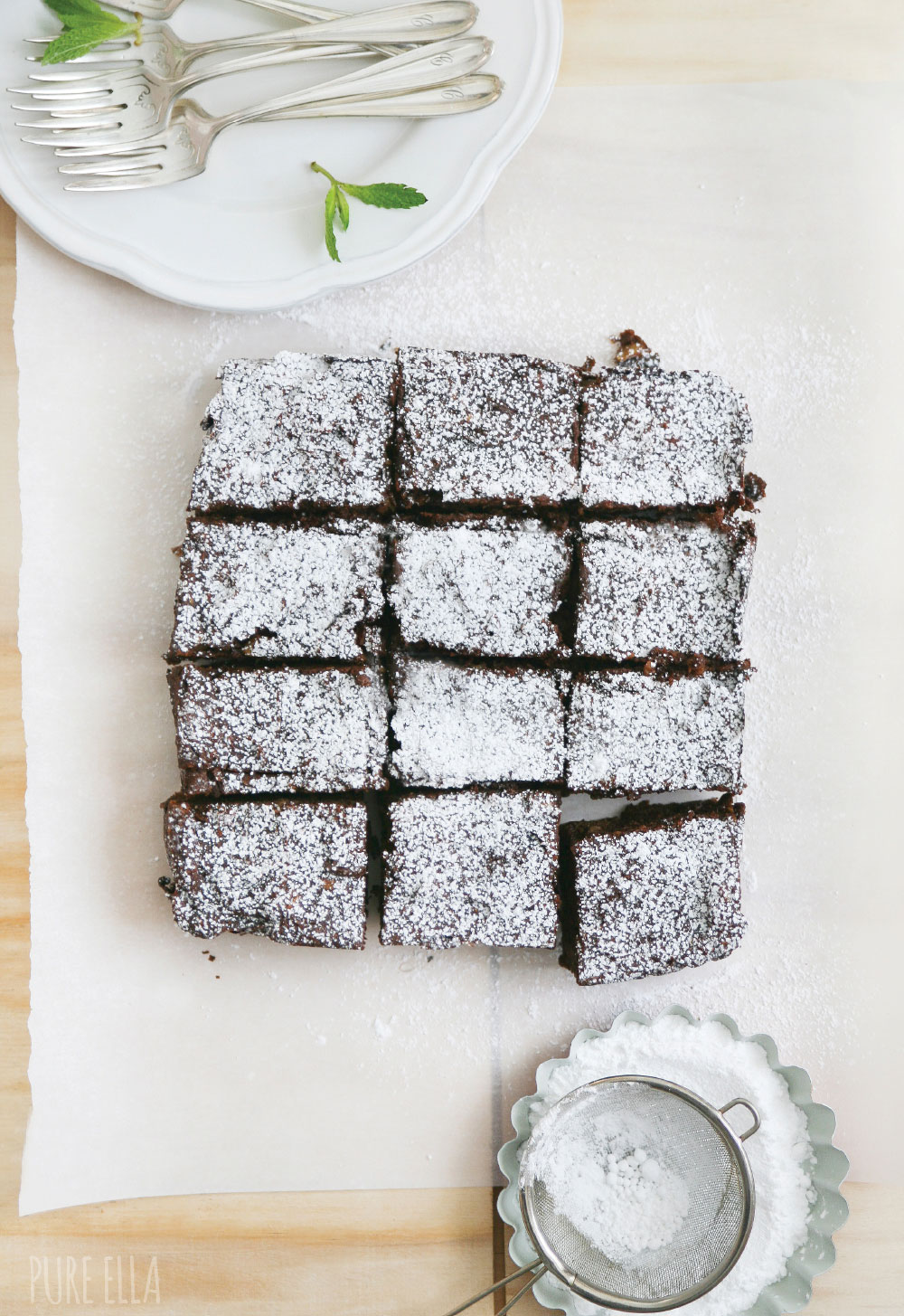 I love playing with unexpected ingredients and making delicious recipes that are actually good for you!!!
And you know that saying….. "Life is short, eat dessert first!" Well, life will be even shorter if you eat crappy food!
So might as well, give your body something that you know is good for you and is also delicious!!
As for eating dessert first, heck, these are so 'healthy' that yes, I think they can be devoured for breakfast ;) I know I had one… or two, oh who's counting ;)
I hope you enjoy this recipe very soon!
I can't wait to make these Guilt-free Chocolate Sweet Potato Brownies again very soon – I'm thinking it will definitely be one of my desserts at our Easter dinner table ;) I might need to make a double batch – these things will go quick, I know it ;)
Enjoy!!!
♥
Pure Ella
If you're new to Pure Ella, please sign up for email updates and join me elsewhere:
Facebook

//

Pinterest

//

Twitte

r //

Instagram

@pure_ella