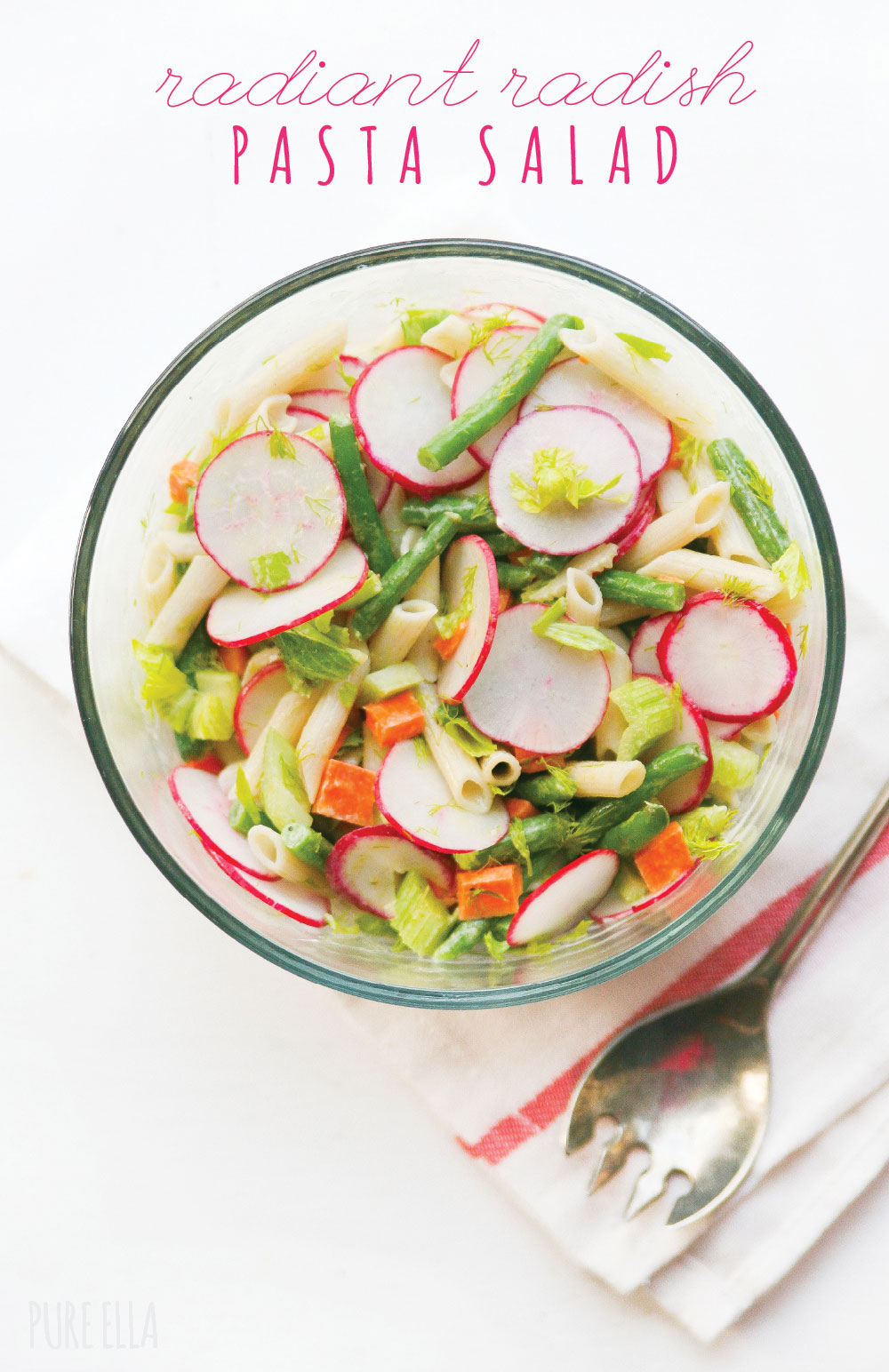 Once summer rolls into town I love big bowls of pasta salads! Of course, the sky is the limit when it comes to ingredients and flavours and I can't even tell you my favourite because I love them all! And I can't even shoot and share each one because, well… sometimes I'm just too hungry to grab my camera, or it looks too good not to eat right away, or my family is gathered around the table ready to dig in and I could not ruin that moment with a photoshoot – I am sneaky but not that sneaky.
This Radiant Radish Pasta Salad I do have to share though, because it's just so good and hearty and healthy!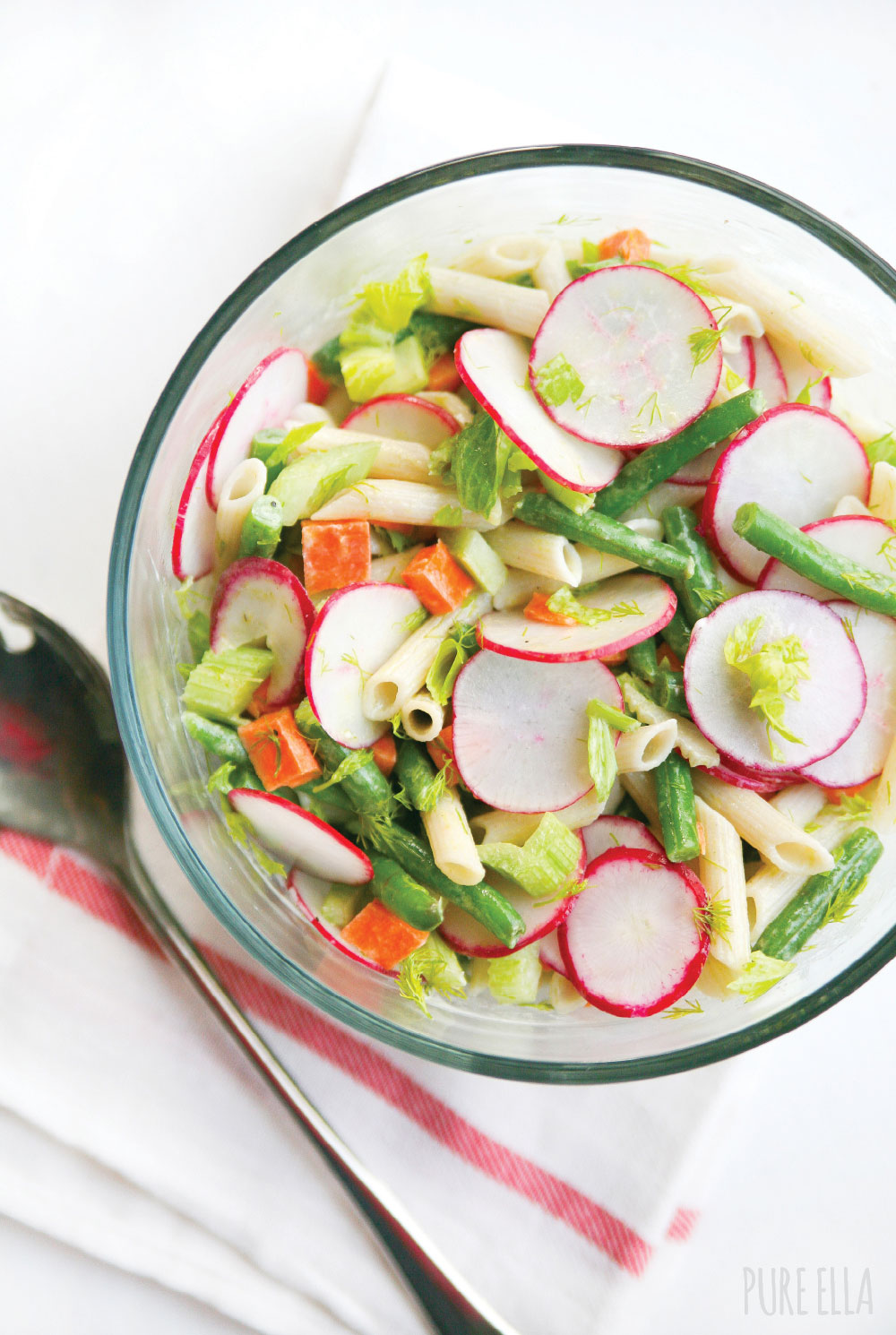 Radiant Radish Pasta Salad
Ingredients :
1/2 package gluten-free penne (cooked as per instructions)
handful of string beans, steamed or cooked al dente
8-10 radishes, sliced
1 stalk of celery
1 carrot, diced small
1 teaspoon fine sea salt
1/4 teaspoon freshly ground black pepper
dash of mustard powder or 1/2 teaspoon whole mustard seeds
2-3 tablespoons of EVOO (extra virgin olive oil)
1 tablespoon flax oil (optional)
juice of freshly squeezed 1/2 lemon
Directions :
Cook the pasta as per packaging directions. Near the end of cooking time, add the string beans to the pasta and cook for about 2 minutes (this saves time and another pot to wash). Strain.
Combine all the ingredients in a big salad bowl, season and toss. Enjoy!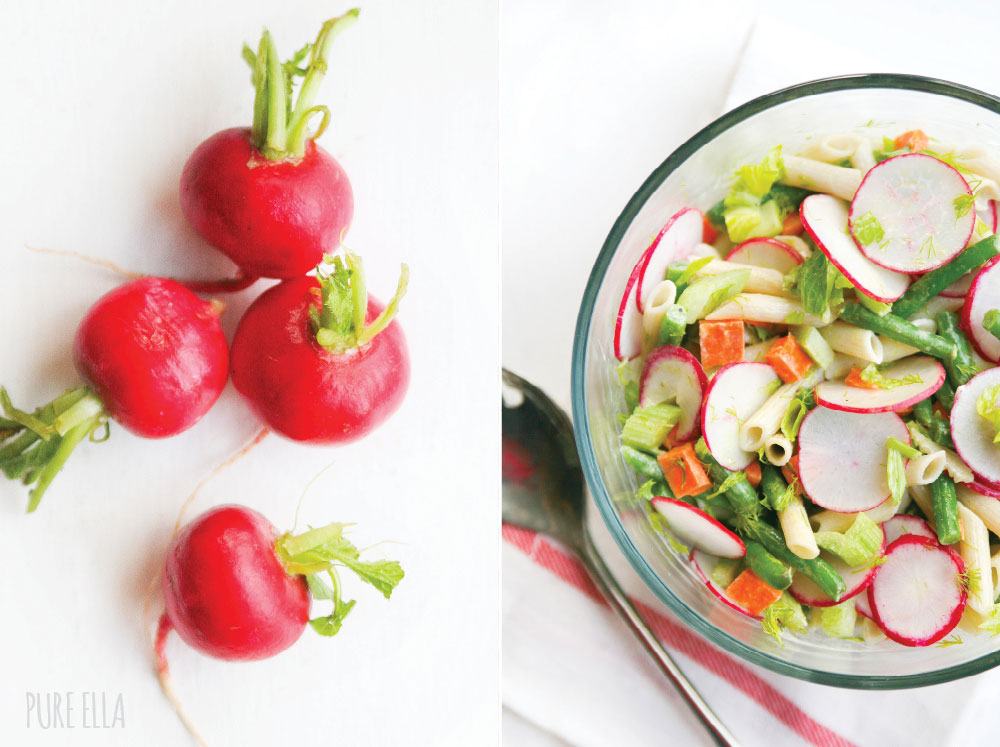 Radishes are just awesome! Do you agree?
Ok, so not everyone loves them, but here's 11 reasons to enjoy them more often. Learn about the Health Benefits of Radishes here: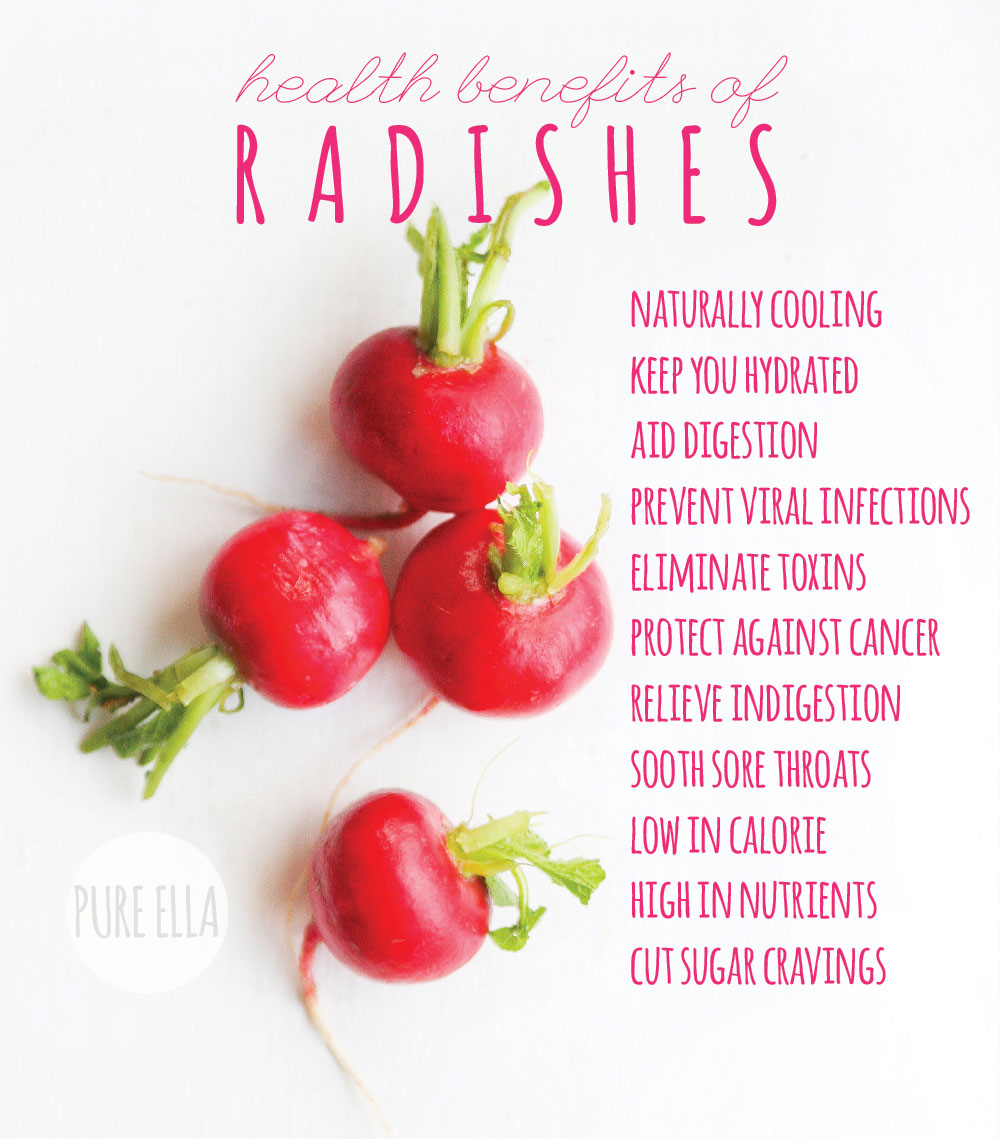 Do you like radishes? What's your favourite way to eat them?
♥
Pure Ella
If you're new to Pure Ella, please sign up for email updates and join me elsewhere:
Facebook

//

Pinterest

//

Twitte

r //

Instagram

@pure_ella
Summary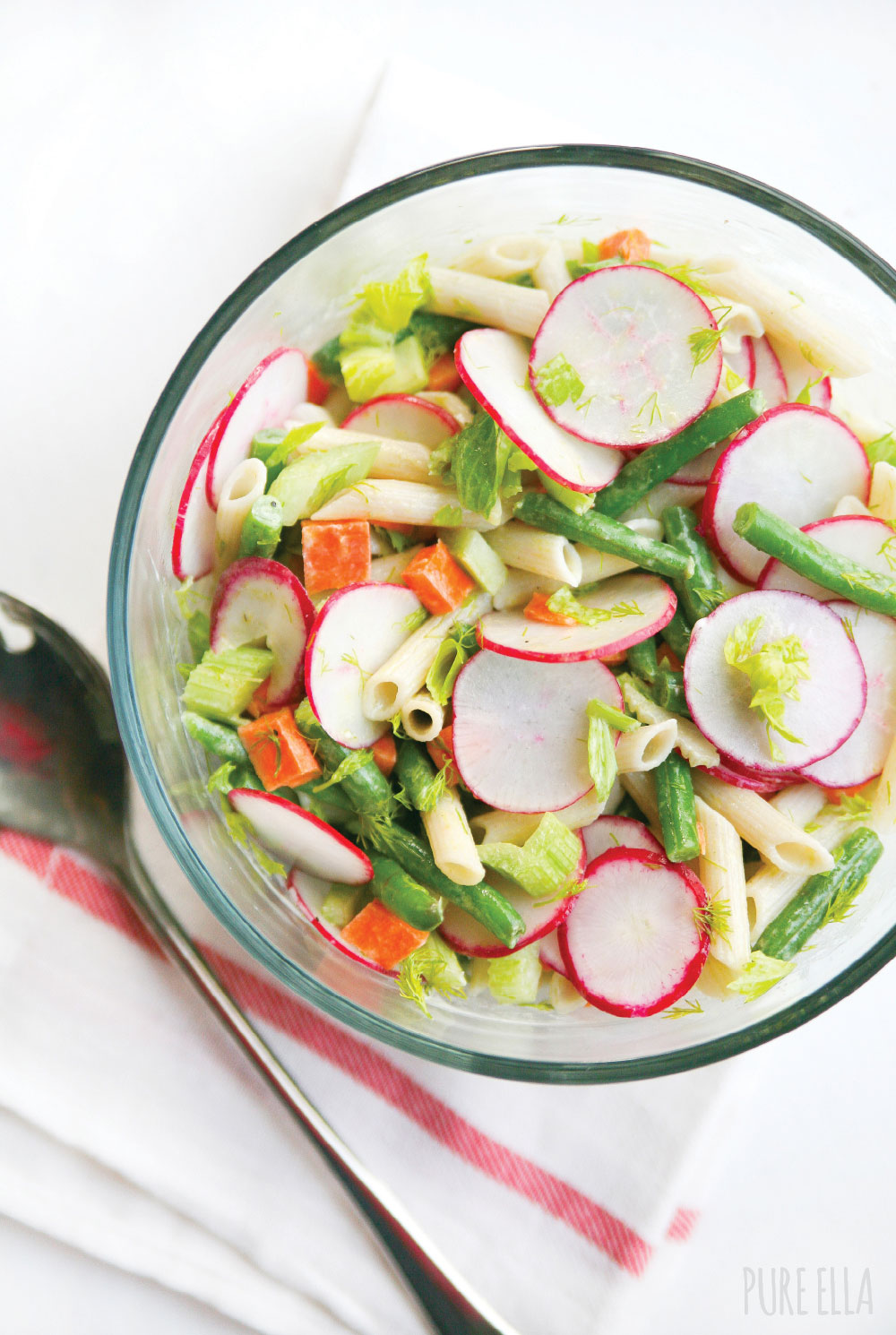 Recipe Name
Radish Spring Pasta Salad
Published On
Preparation Time
Cook Time
Total Time