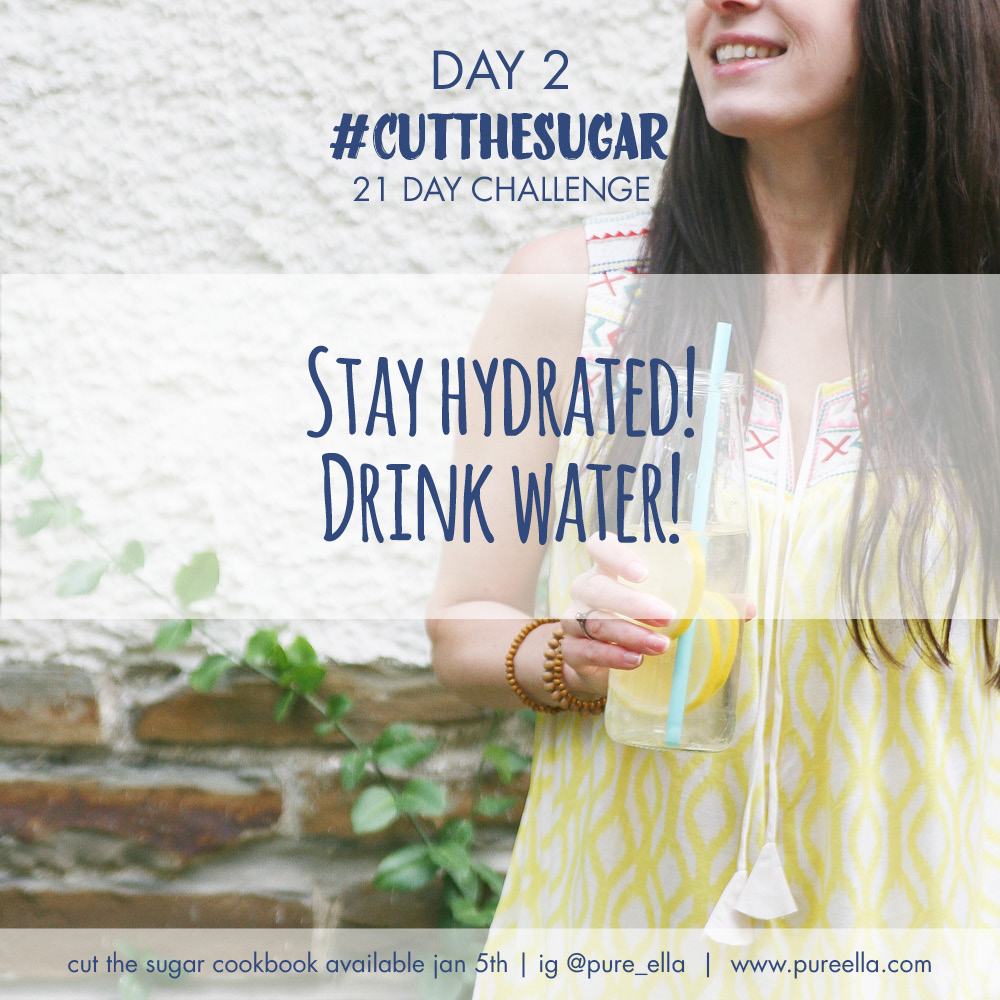 Happy Day 2 of 2016!
Today, I'm helping you stay on track with your healthy living resolutions!
We're drinking more water! Did you know that a simple glass of water will help you fight sugar cravings?
Stay hydrated and curb cravings with a refreshing glass of water especially with lemon!
Sometimes when you're craving sugar – your body is in fact dehydrated and all it needs is water! Getting into a healthy habit of drinking more water will keep you focused on consciously getting healthier so by default you will also reduce your cravings for sweets and snacking habits. If you're bored of water, mix it up with sparkling water, herbal teas and green tea which are all naturally hydrating and detoxifying.
Share your #drinkmorewater photos and join our Cut the Sugar mission! I'll be reposting my favourite photos on my social media. Just add the hashtag#cutthesugar and #cuthesugarchallenge tags!
How many glasses of water did you drink already today?
ps. the Cut the Sugar Cookbook comes out in 3 days!! Eek!! You can still preorder your copy and SAVE!
Come back tomorrow for a new challenge! Have a beautiful 1st weekend of #2016!! xo ella