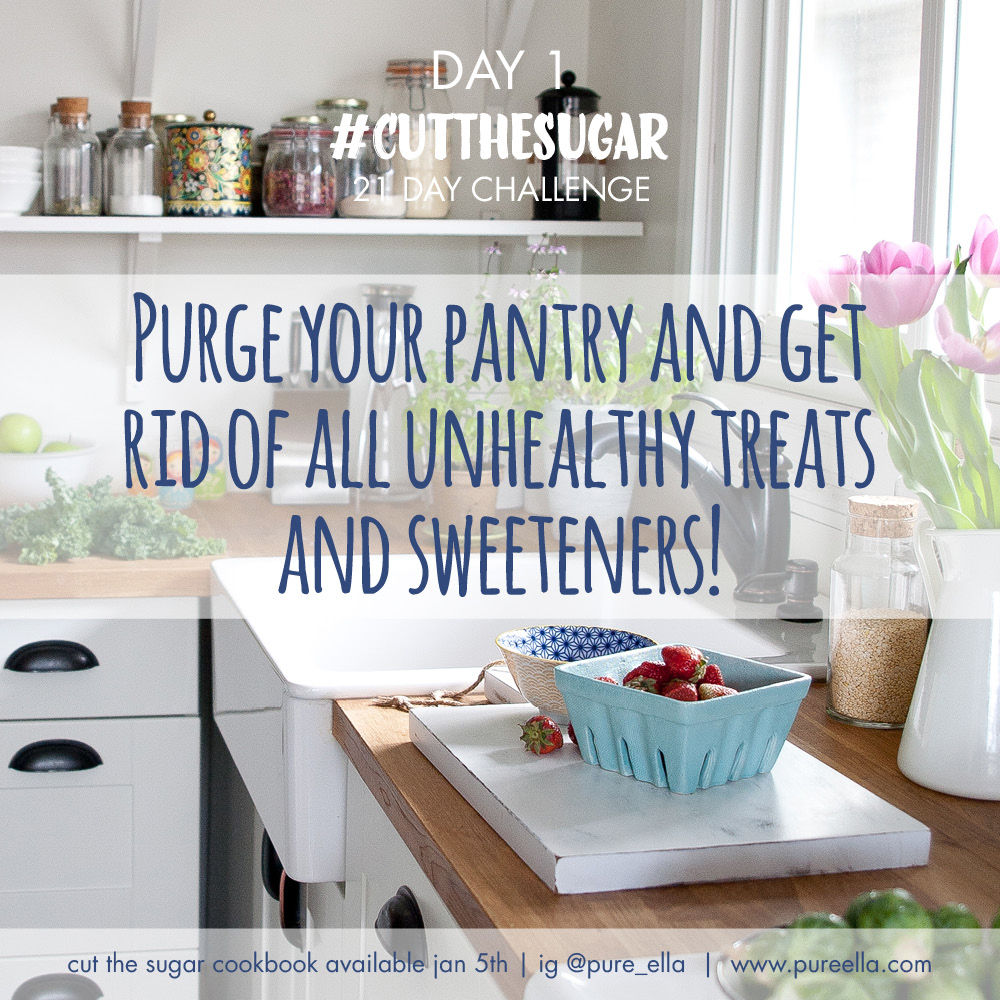 Hope you're having a great start to the New Year!
To celebrate the launch of my cookbook Cut the Sugar – I'm doing a #cutthesugar 21 Day Cut the Sugar Challenge!
So to get started, go through your kitchen (and desk drawers!) and get rid of all unhealthy treats and sweeteners! Look for added sugars in the ingredients and replace with natural unrefined sugars that have more nutrition. It's about quality AND quantity when it comes to sugars so remember to limit natural sugars to just fruit and dried fruit for these 21 days with an occasional home-baked treat on the weekends that's sweetened naturally and has great ingredients!
Come back tomorrow for a new tip! Join the challenge with your photos and tag your posts #cutthesugar!
I will re-share my favourites on my social media!
ps. write your questions about sugars in to ella(at)pureella(dot)com and I will be answering them throughout the month of January on my social media and here on the blog as one post near the end of the challenge.
All the best! Let's do this! Let's CUT THE SUGAR!!
The book comes out January 5th – just 4 more days!! But you can still Preorder on Amazon and save! (available in the US and Canada at this time)