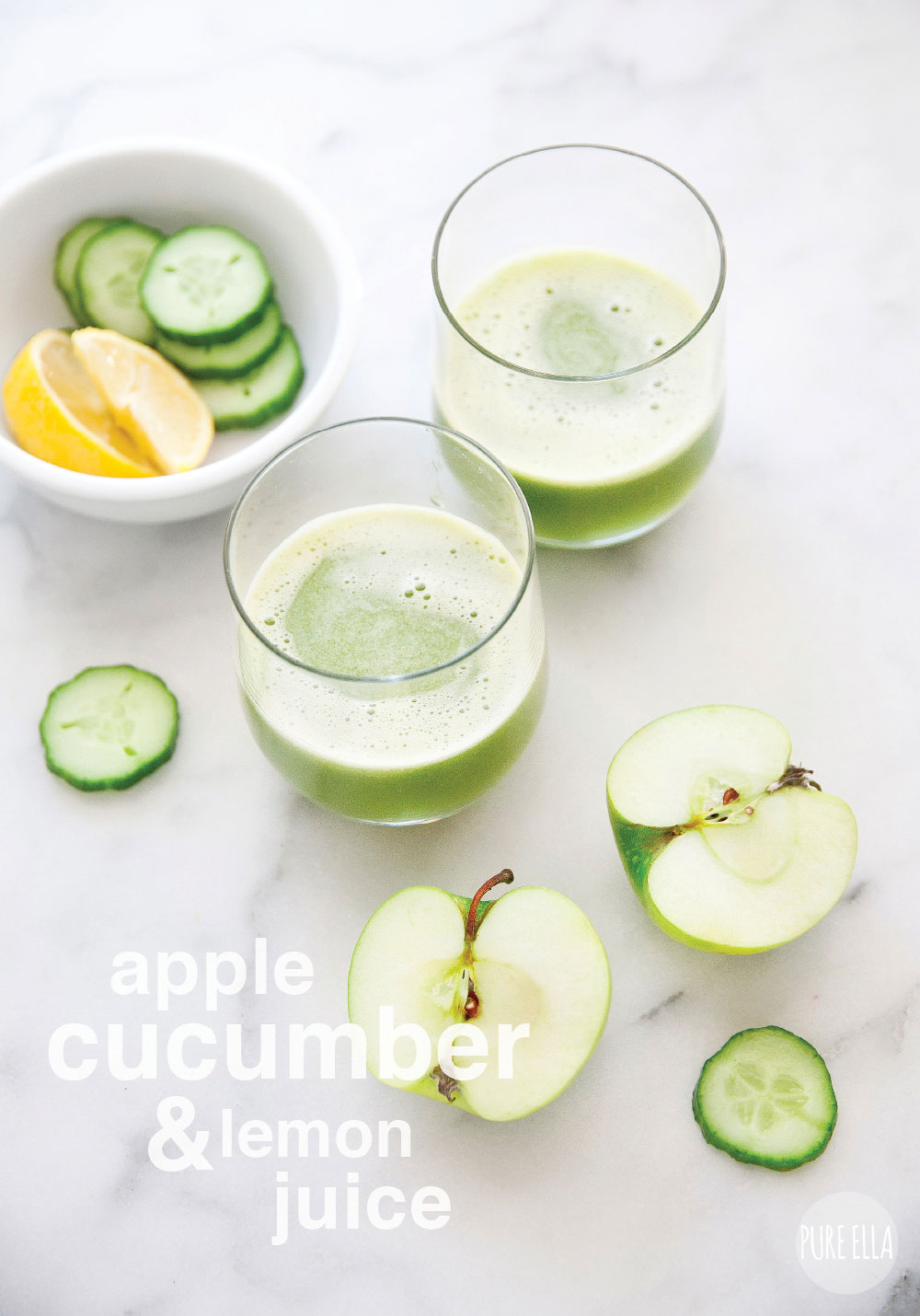 'Reset your health, detox your body, and feel your best'. That's what the newest cookbook from Martha Stewart's Kitchen is all about : Clean Slate is inspiring and so stunning in every way!
And this recipe for the Apple Cucumber & Lemon Detox Juice is really amazing!!
The healthy eating plan and recipes revolve around a plant-based diet, which is not a vegan diet – but rather a diet that puts plant foods first! There's numerous vegetarian, pescetarian, flexitarian type recipes that are based on real, whole food healthy eating. It's really a cookbook and guide for clean eating with something for everyone.
I can't wait to try lots of recipes from this gorgeous book. For now, I am sharing a great simple detox juice, because that's what I was really needing first! A big vitamin boost that's quick and simple to make because lately, my life's just too busy with the baby and exciting projects. I made this juice for me and my 7 year old – what do you know? Kids love this too!! ;)
And Clean Eating goes very well with clean dishware too! Just saying. I love this new Martha Stewart Collection of White Dishware that are available exclusively at Macy's. I just got a set and I love it – did you see my shot of setting it up for our Family Day on Instagram?
Doesn't Martha Stewart just get everything right. I've always loved Martha – ever since I was 12 and watched her shows in complete secrecy and I made a vow to be just like her. #topsecret She opened up my first interests in creativity with crafting, design, making things look pretty and now the delicious world of cooking and baking! hashtag thanks martha!! ;)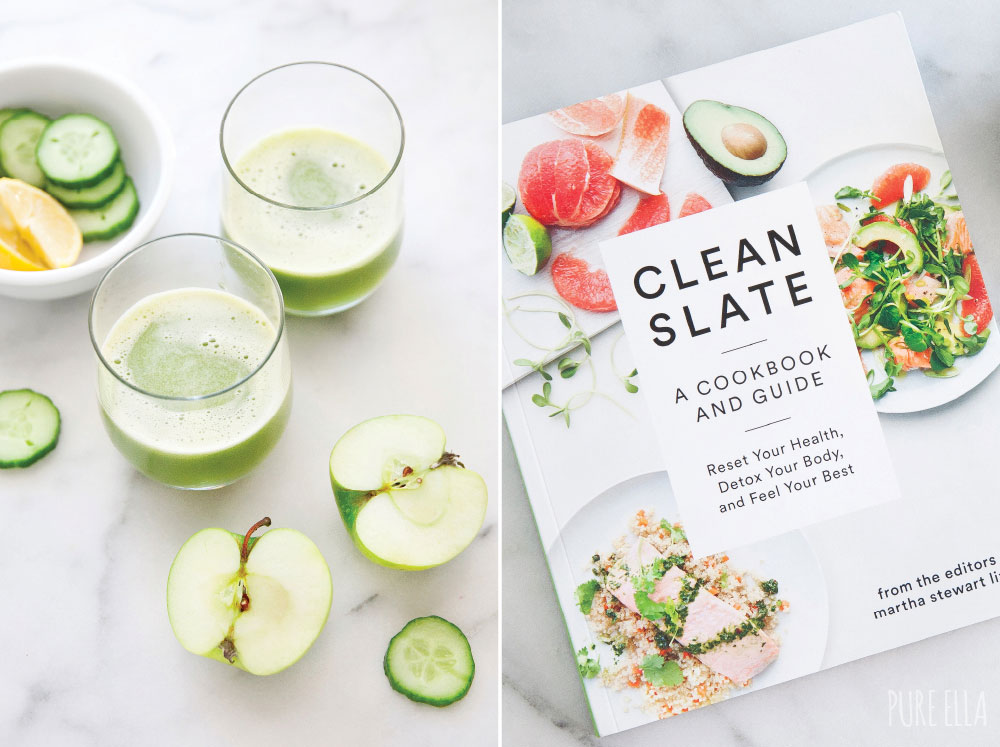 Apple, Cucumber & Lemon Juice
from Clean Slate : a cookbook and guide from Martha Stewart
Ingredients :
1 tart apple (the recipe calls for 2, but I'm all about cutting the sugar lately)
1 English cucumber
1/2 lemon
optional : pinch of cayenne pepper (I skipped this because I was sharing it with a kiddo)
Directions :
Core the apple, peel the cucumber (if not organic), cut a wedge of lemon and remove peel. In a juicer, juice all ingredients, pour into glasses and serve.
This is such a lovely and simple juice. It's got detoxing properties and it's very hydrating and alkalizing. This one will definitely be my regular fresh juice because it's just so delicious yet packs nutrients.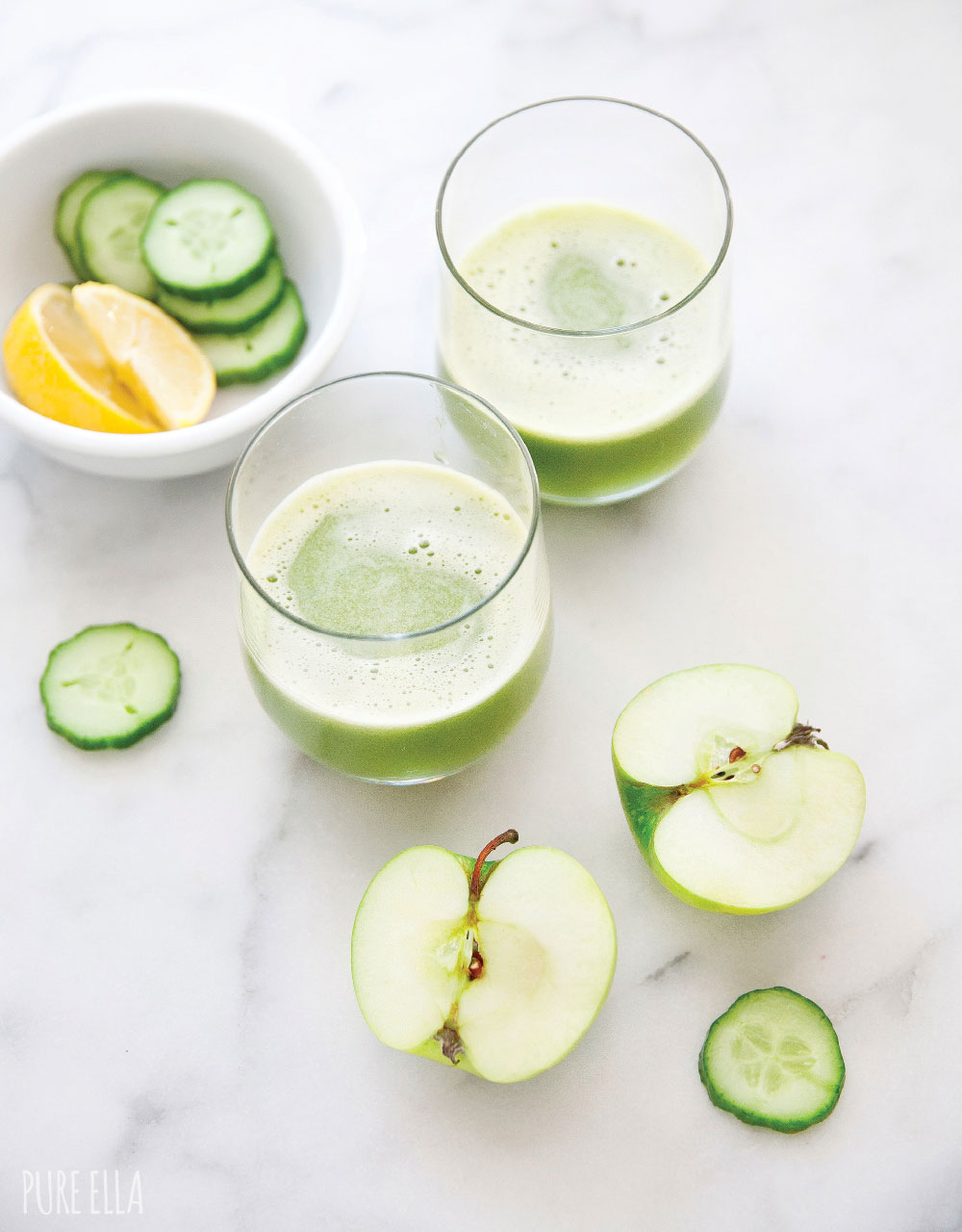 I can't wait to try so many other juicing, smoothie and meal recipes for Clean Slate. And did I mention it's beautiful too? (Sorry, I'm a sucker for gorgeous cookbooks and great crisp photography in them – this one has it all!)
And did I mention you could get your own copy of Clean Slate too?
Just follow along and enter below!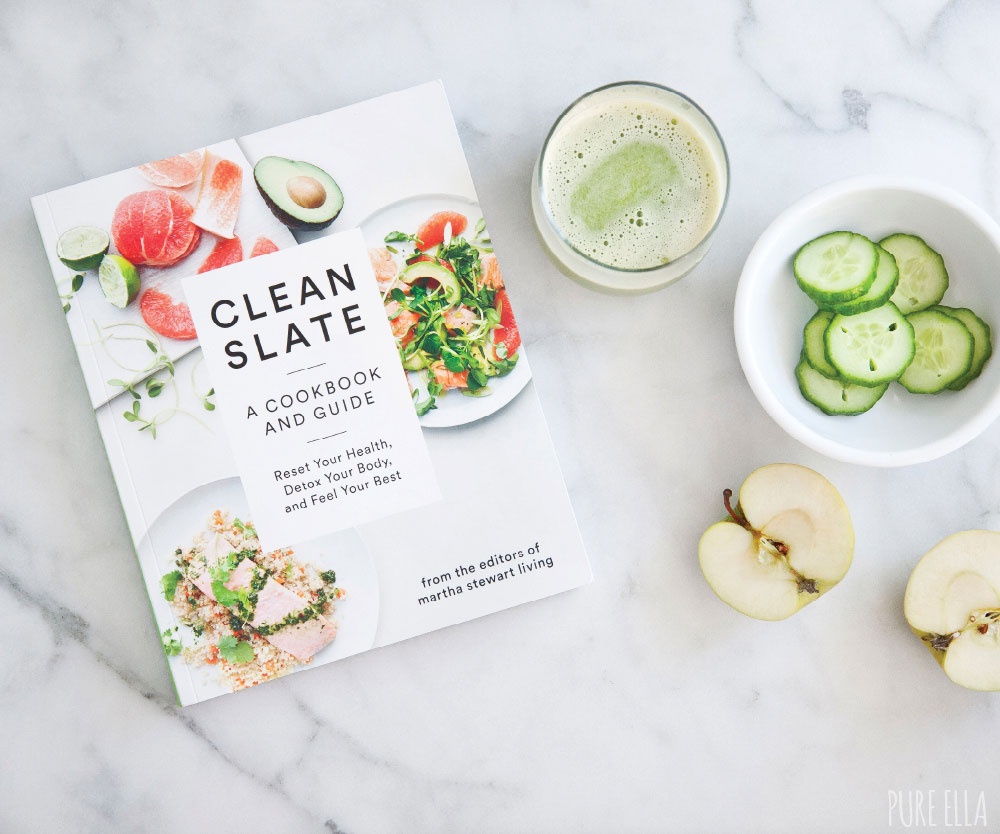 CLEAN SLATE + VITAMINS GIVEAWAY
Receive a copy of the Clean Slate Cookbook along with 2 bottles of Martha Stewart Essentials Vitamins : Multivitamins and Hair, Skin and Nails
For Canadian and US Residents only.
Contest ends March 7th, 2015
For Pinterest Pins for Bonus entries : Pin first two photos.