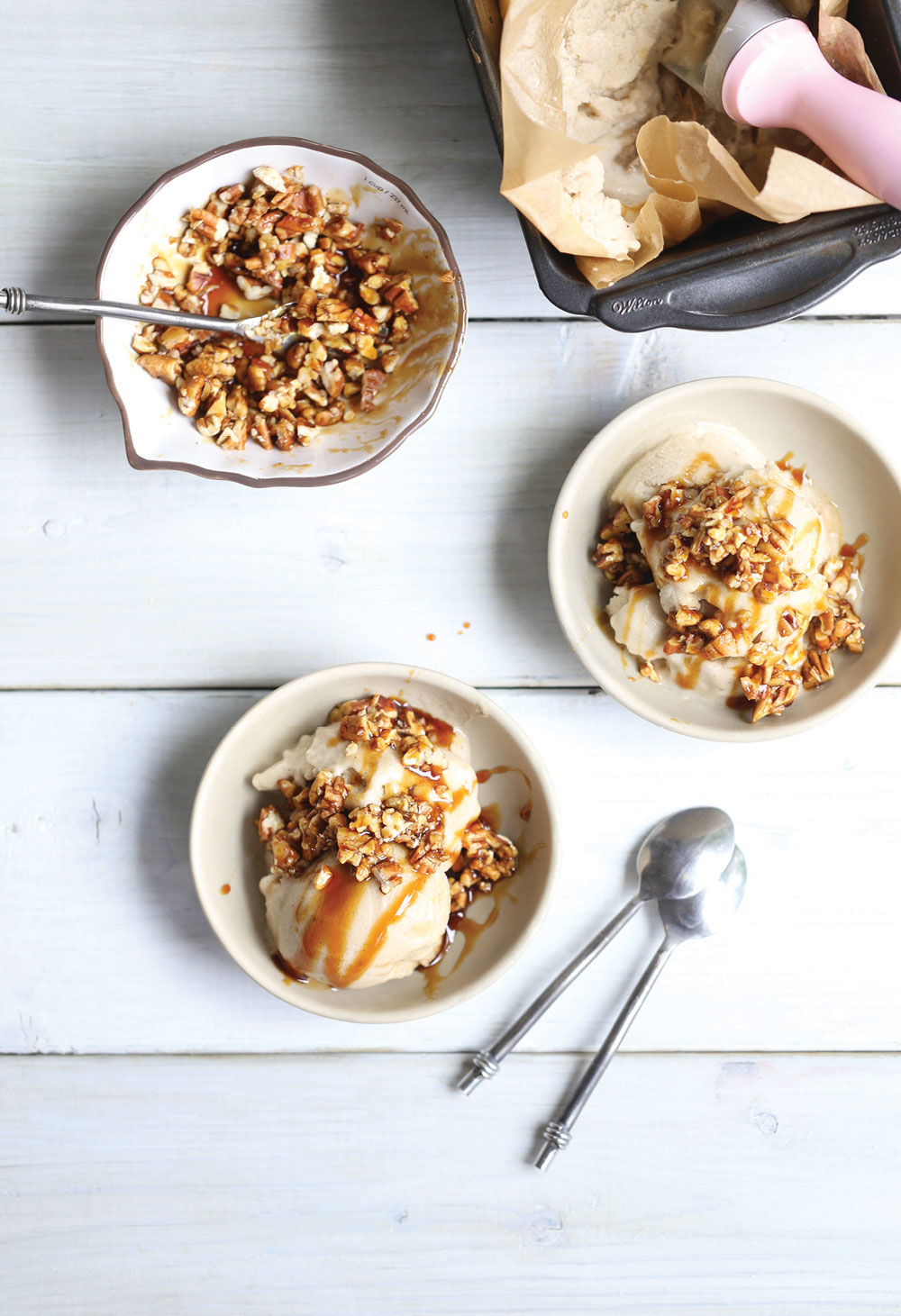 OK WOW! Boy do I have a treat for you! Say hello to your favourite summer treat – a Two Ingredient Vanilla Nice Cream!
A real ice cream experience that's naturally gluten-free, vegan, refined sugar free and best of all no ice cream maker needed. Plus this recipe is super simple and quick to make. Best of all, you get to have a nice treat that is completely healthy!
I just love how the food knowledge has evolved and we can eat healthy ingredients and still enjoy the sweet life!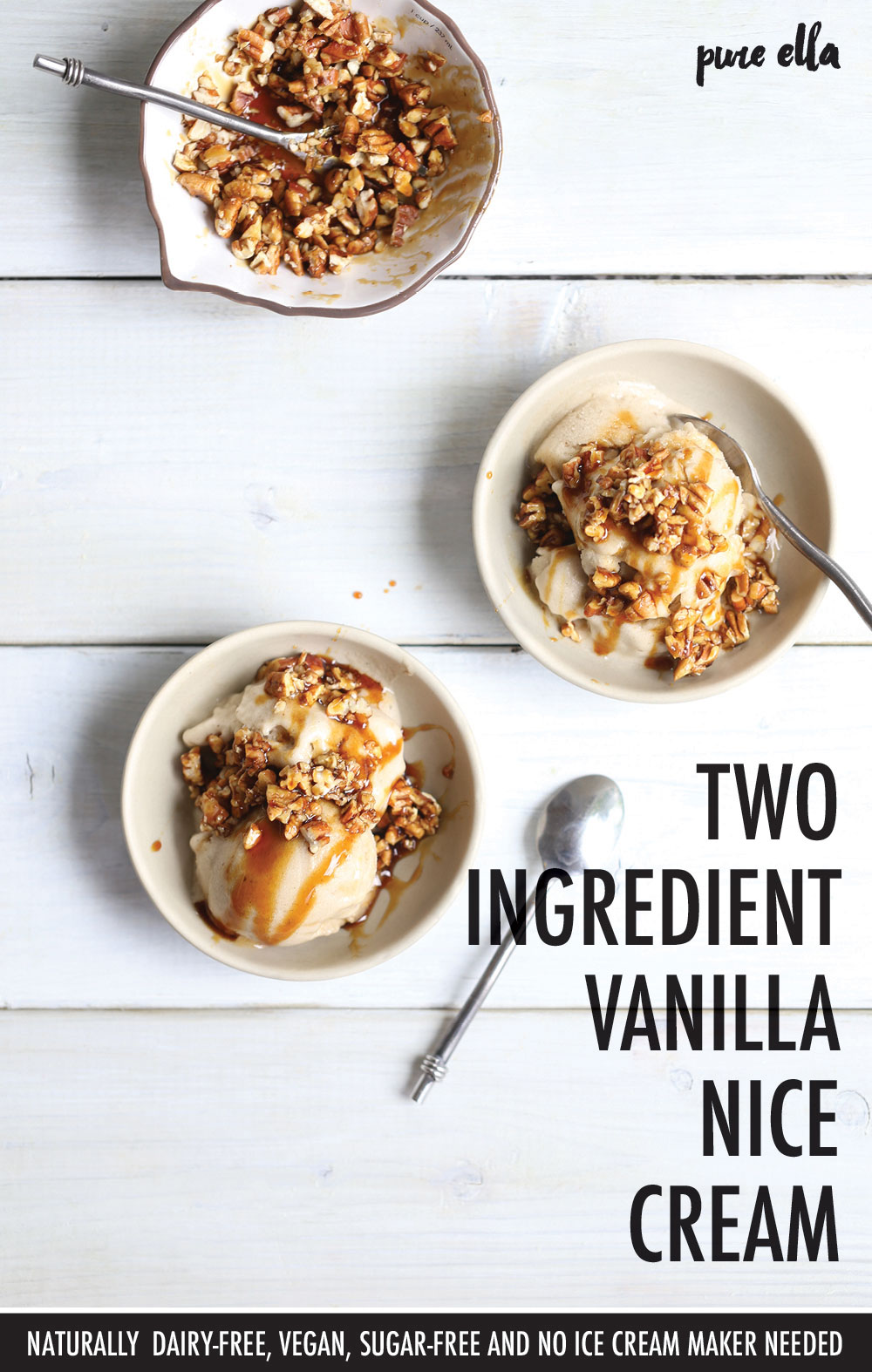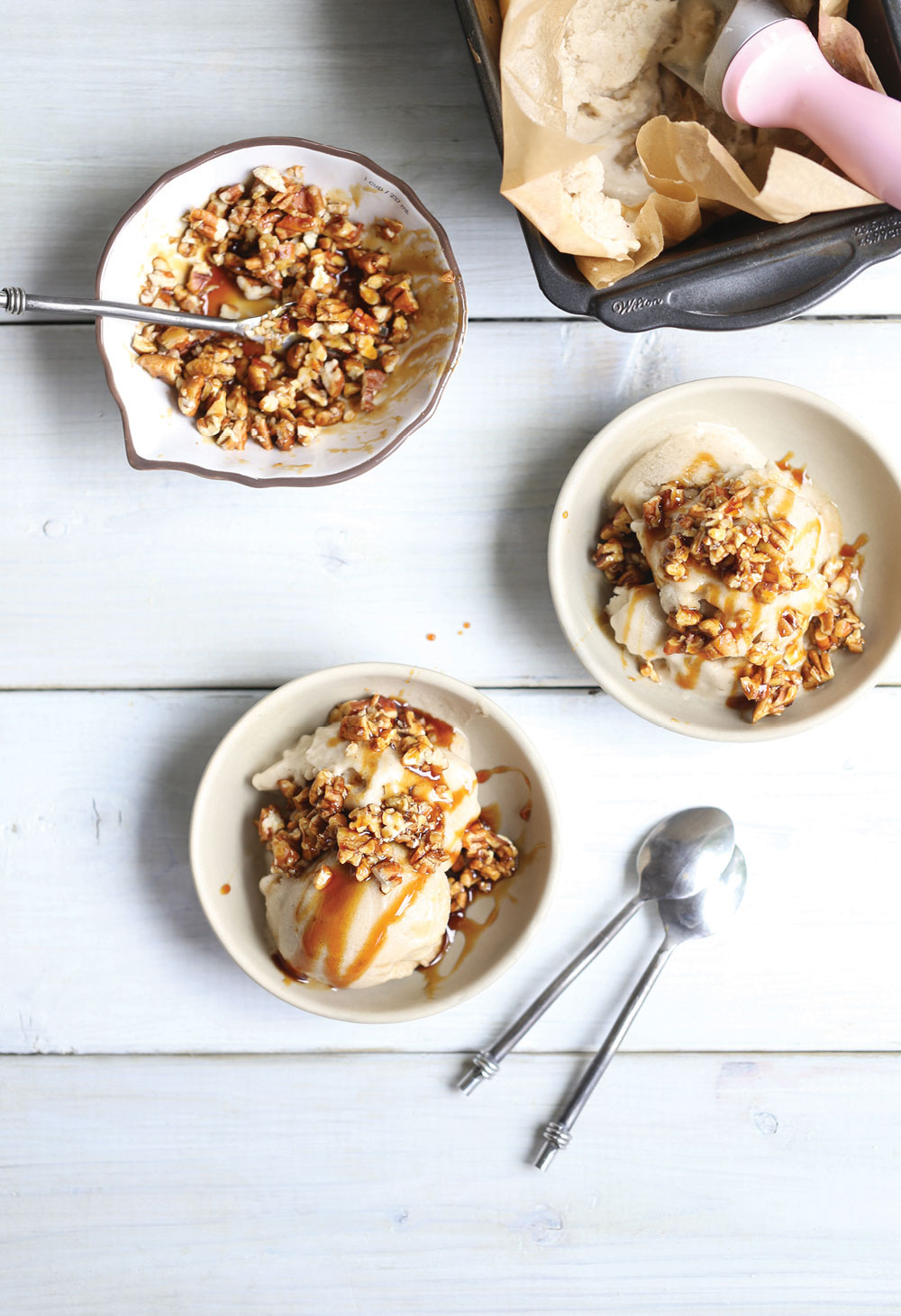 Two Ingredient Vanilla Ice Cream
2017-07-12 10:49:06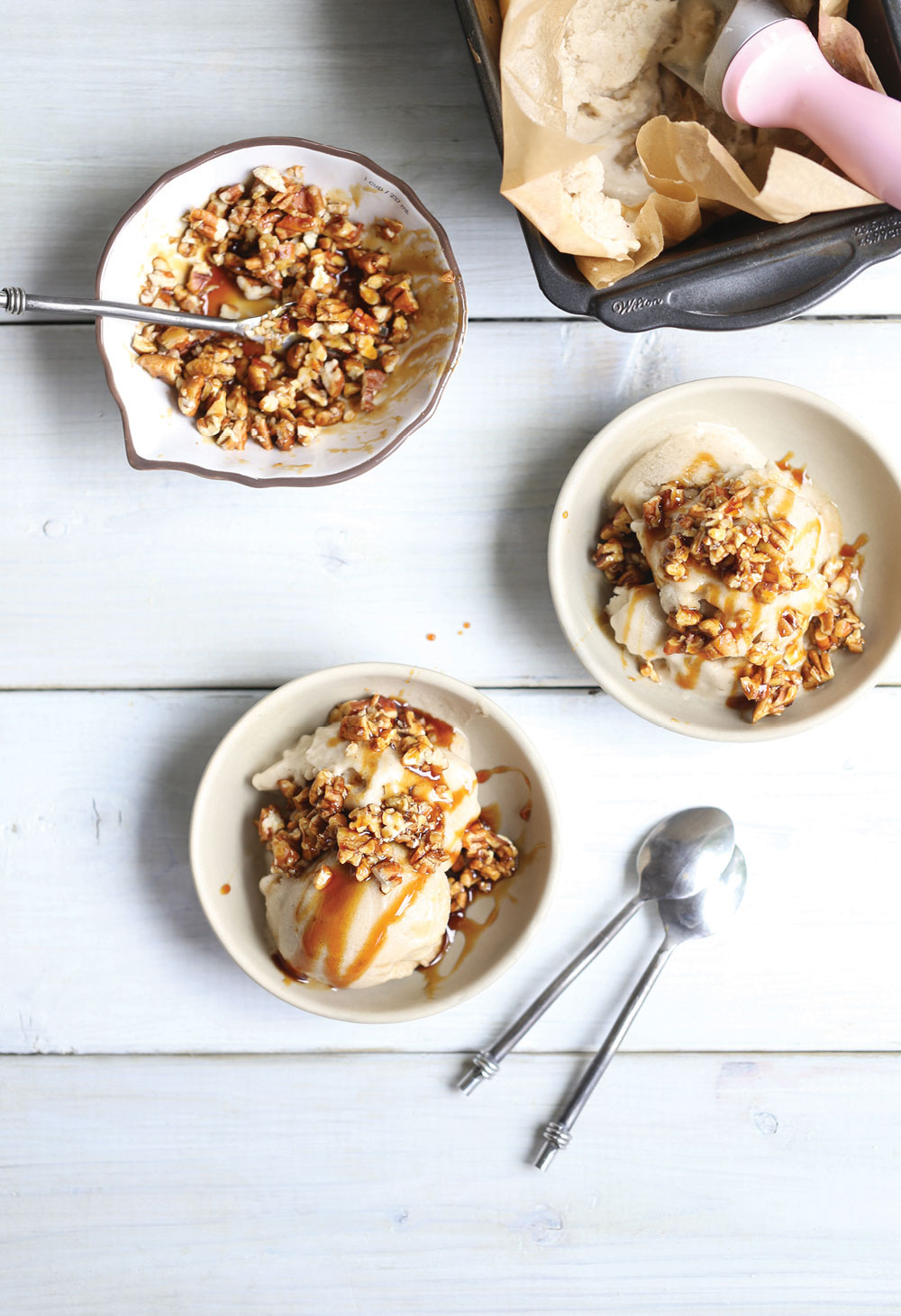 Serves 4
A simple and healthy two-ingredient vanilla ice cream that's naturally dairy-free, vegan and sugar-free.
Ingredients
2 ripe bananas, sliced and frozen
2 teaspoons vanilla bean paste (or vanilla extract)
coconut nectar for topping (optional)
handful of chopped pecans for topping (optional)
Instructions
Slice and freeze ripe bananas for about 6 hours or until completely frozen.
Add the frozen bananas to a food processor and process until smooth.
Add in the vanilla extract and blend until incorporated.
Scoop the mixture into a tub (a small baking dish works great).
Top with coconut nectar for an added flavour boost.
For serving
Chop pecans into a small bowl and add in coconut nectar until covered.
Scoop the nice cream into bowls and tops with the pecans in coconut nectar on top.
Pure Ella https://pureella.com/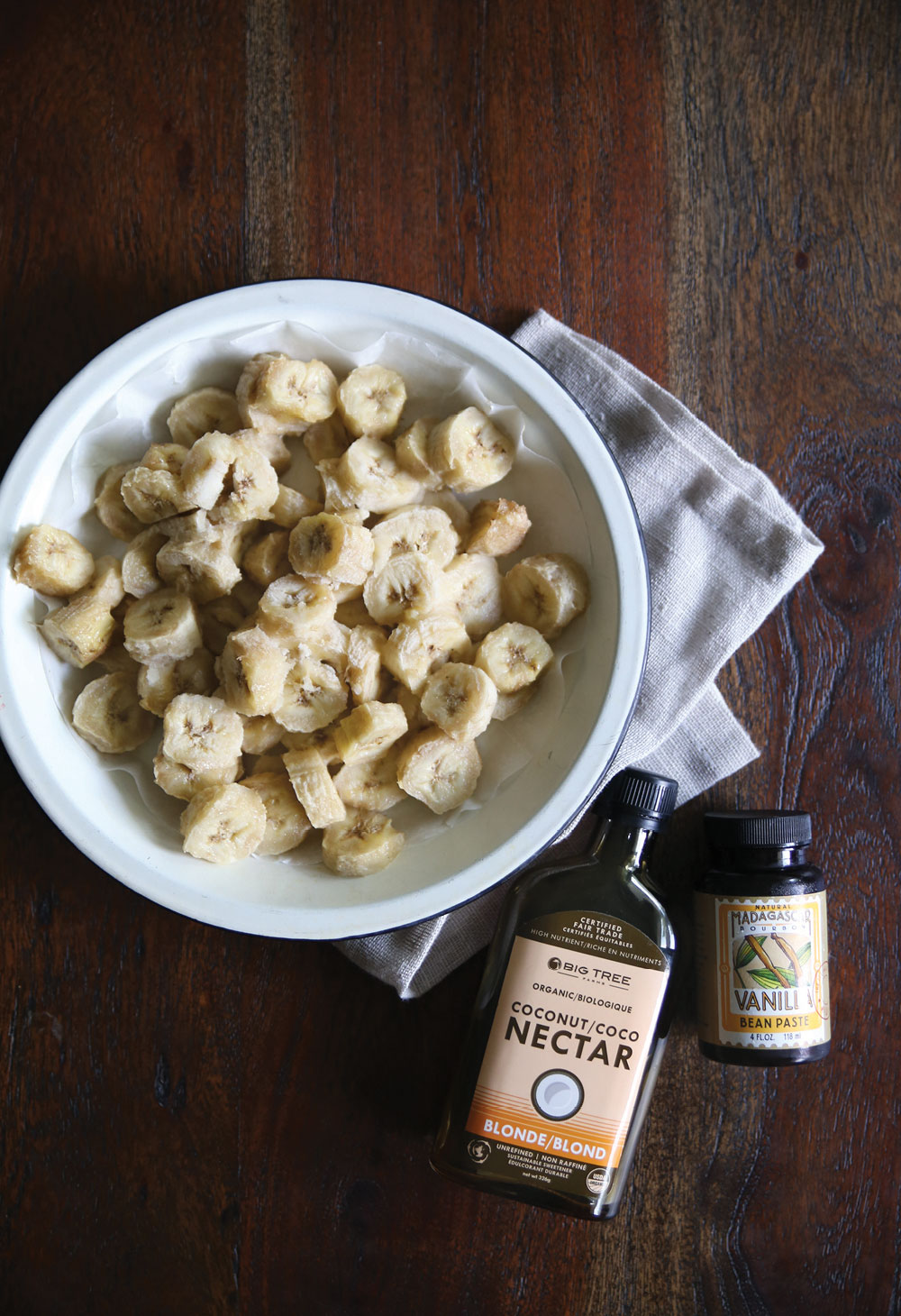 I really love the flavour of the coconut nectar in this recipe – it adds a rich caramel like note to the bananas and vanilla.
If you're new to coconut nectar, it's a great low-glycemic sweetener that does not spike up your blood sugar as other sweeteners. It is a sweetener that I recommend the most, as per my cookbook Cut the Sugar, You're Sweet Enough. I also really enjoy the flavour, however I think it takes a bit of an acquired taste when you first try it out. I would recommend mixing it partly with maple syrup if you're not used to the coconut nectar flavour yet.
As for the vanilla extract, what I absolutely love using in some of my recipes is this Vanilla Bean Paste by Madagascar Bourbon – it simply goes beyond the vanilla extract experience, especially in this recipe where you also see the little vanilla bean shreds of seeds. I get mine at Bulk Barn if you're in Canada and want to try it out.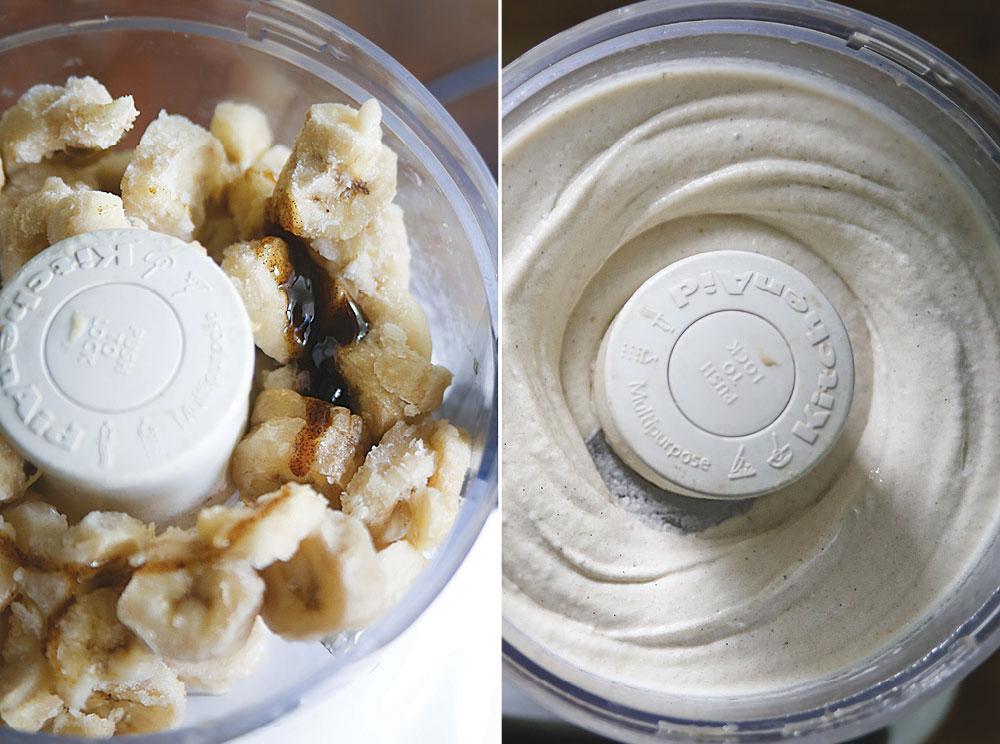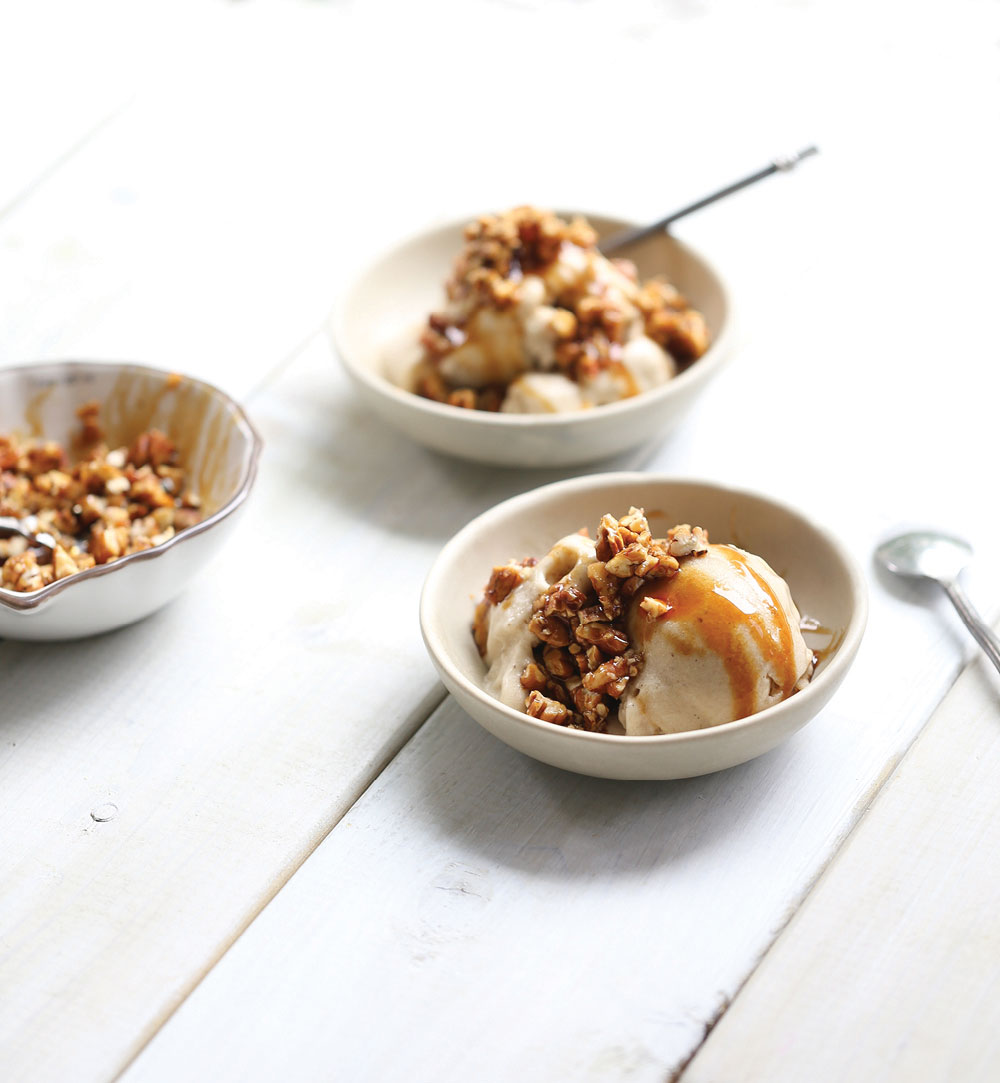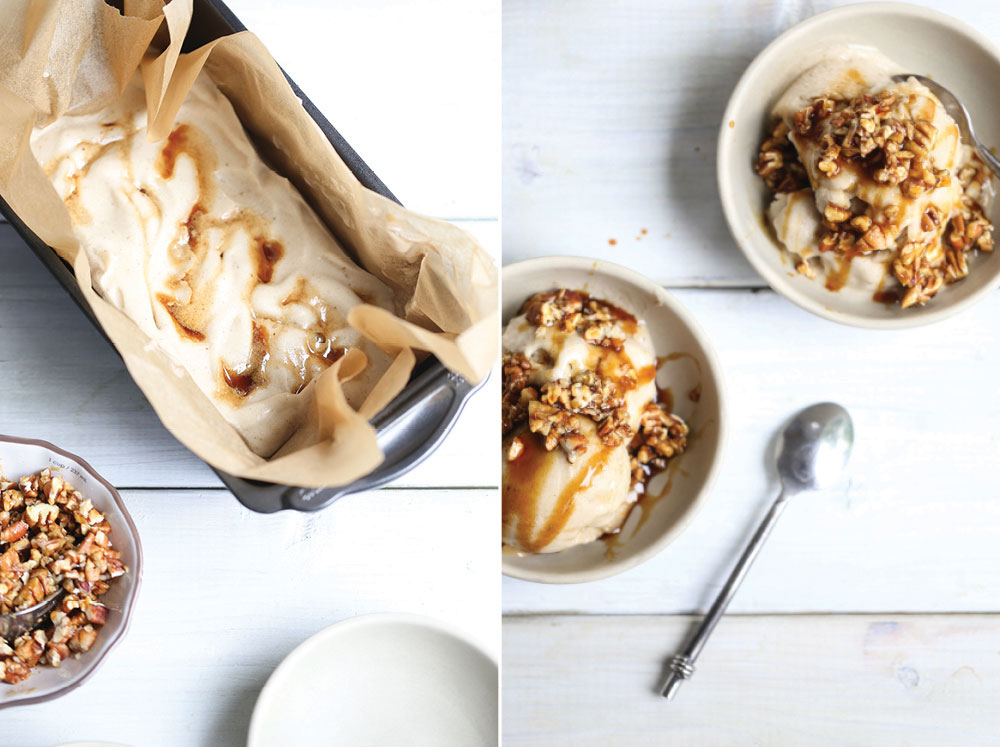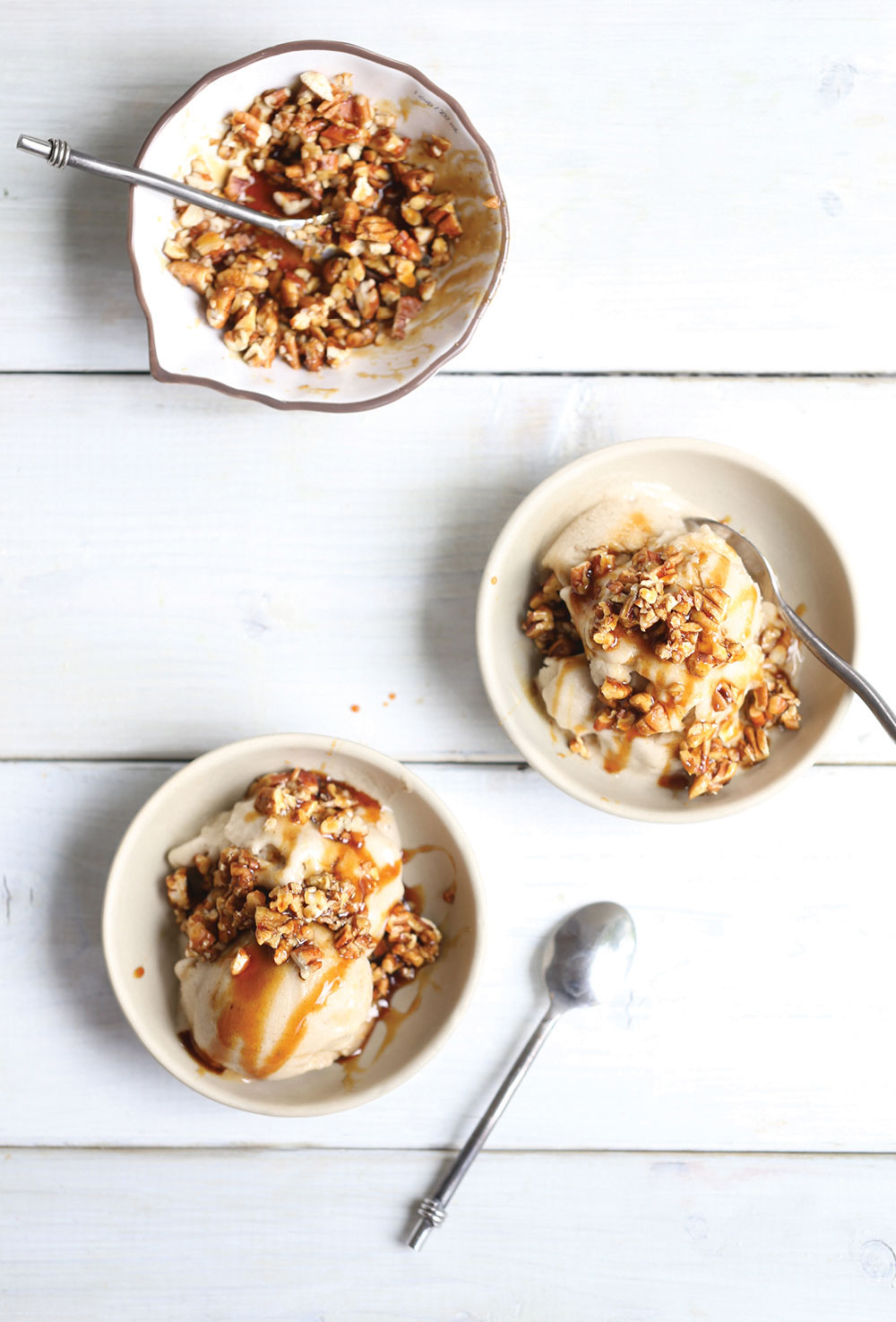 I hope you'll be trying out this recipe very soon. It's an ongoing ice cream treat around here. It simply can't be easier to make.
Enjoy natural sugar when you have a sweet craving. In this recipe, bananas contain natural sugar that is good for you.
I used a low-glycemic sweetener like coconut nectar for an added sweetness and flavour boost to the pecan topping.
I added protein and healthy fats and fibre through the addition of pecans which help to release sugar into the blood stream slower.
The added protein also makes you feel fuller so your are satisfied with less!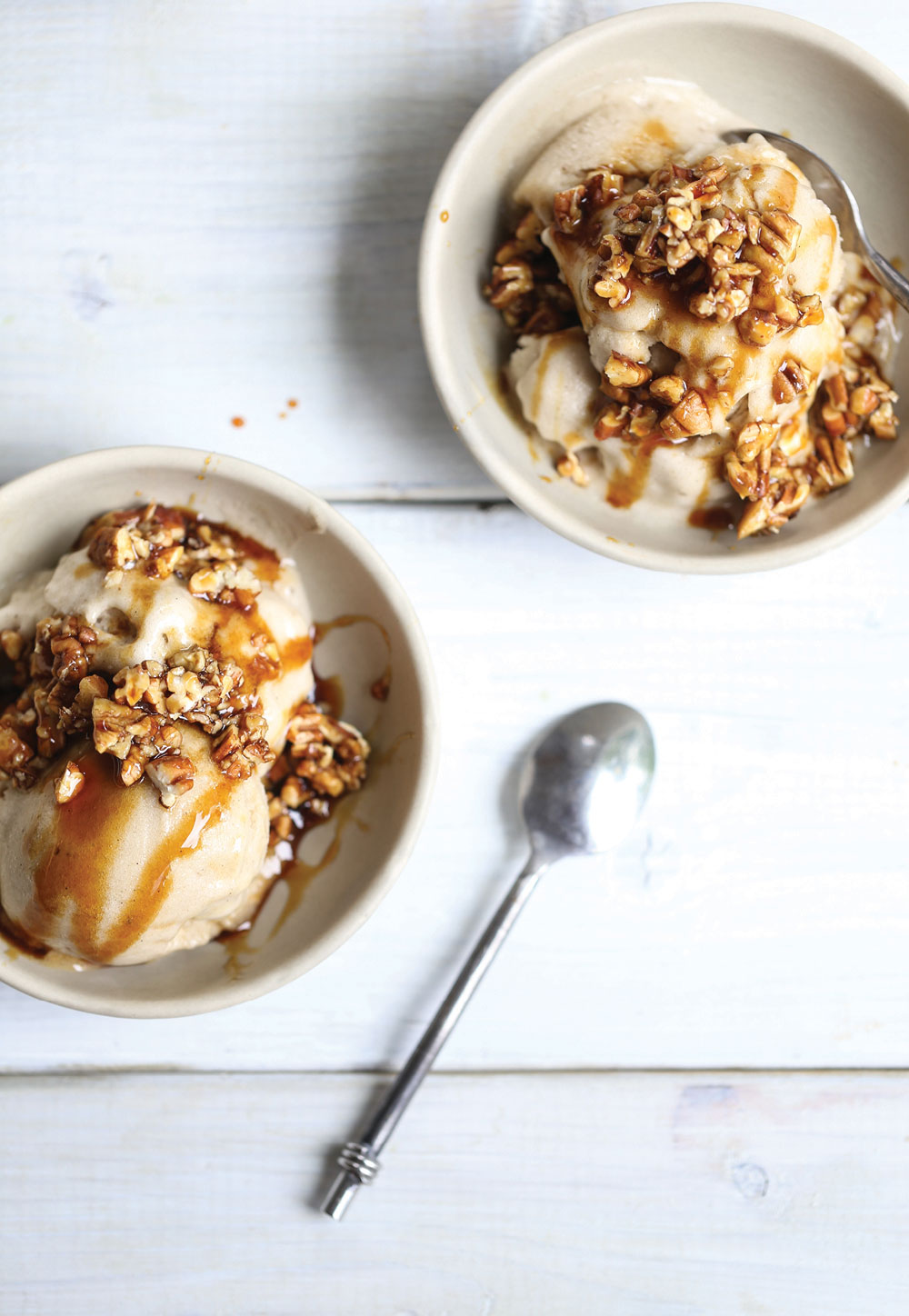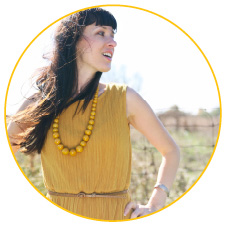 Ella Leché
is a cookbook author ('
Cut the Sugar
'), recipe developer, and photographer/stylist behind Pure Ella; where she shares delicious and healthy recipes. Eating PURE is clean ingredients, whole foods, plant-based nourishment and delicious desserts – with quality ingredients and sweeteners so they're treats with benefits so you won't have to feel deprived or restricted to eat healthier.
Thank YOU for being here!
Follow on social media for daily health & happiness inspiration:

ps. don't forget to share your Pure Ella (PE) recipe creations by tagging them #pureella and
@pure_ella
on Instagram – we repost our favourite photos!