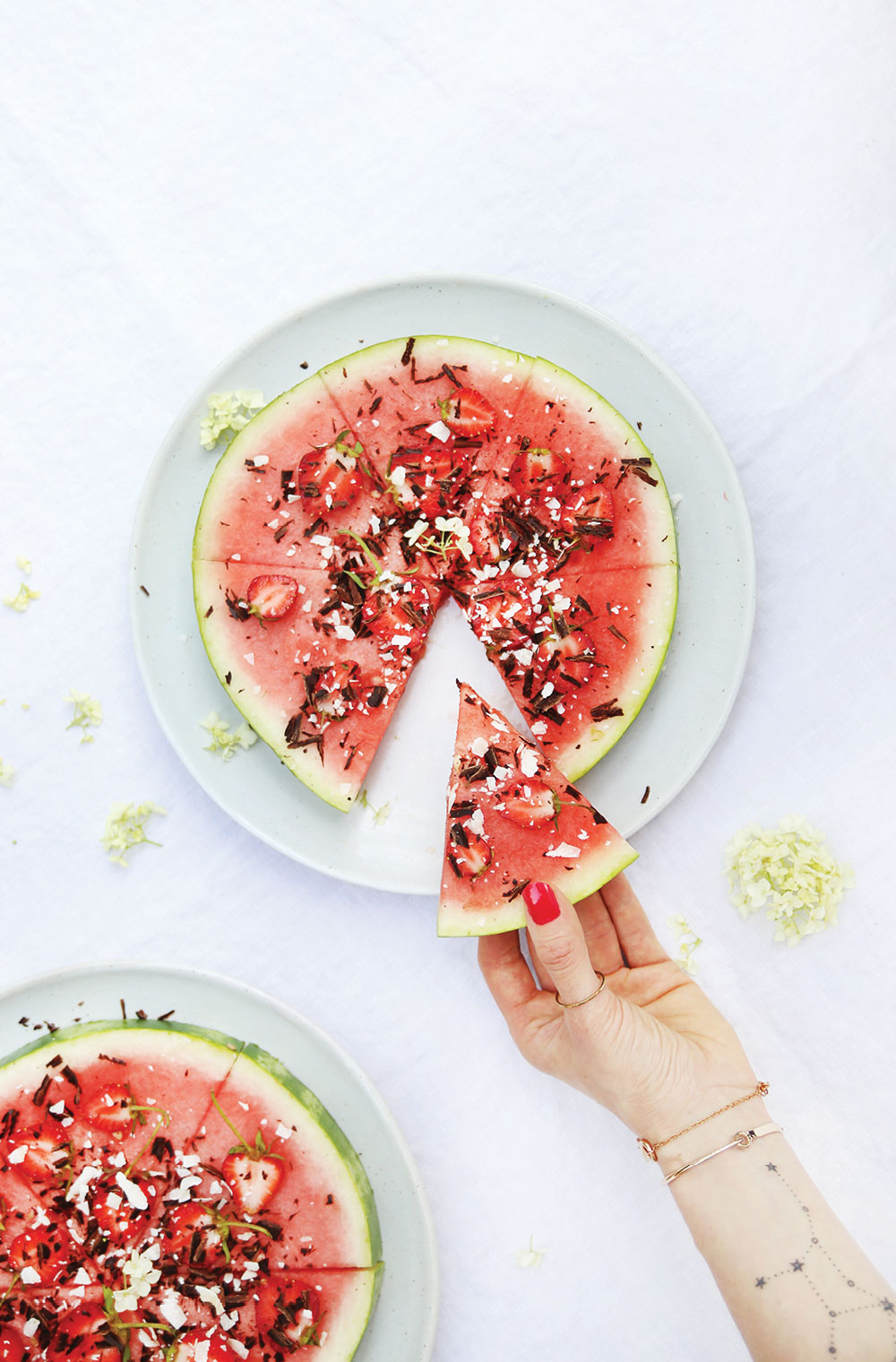 It's summertime and the living is easy. I love these hot days that we're just getting and I definitely appreciate these moments of pure bliss where you just live for simple pleasures in all areas of your life… but of course… just as applicable when it comes to food.
Stress free entertaining is my kind of a thing and even though I love to cook and bake and am kind of a wing-it-girl and I just find ways to cut corners when it comes to serving something to eat. Sometimes I don't cut corners but I cut slices off things like this watermelon. Brilliant idea that is super simple and delicious.
I made these Strawberry Chocolate Watermelon Pizzas for a playdate and these looked so gorgeous. Clearly this recipe doesn't really need a recipe but I think it's nice to share a simple inspiration for healthy eating. I have tons of recipes in the dessert section of the blog where you can whip up something more challenging but if you have like 5 minutes to make a nice dessert for a friend then I recommend this Watermelon Pizza.
Super simple. Healthy. Vitamin rich. Hydrating. Naturally sweet.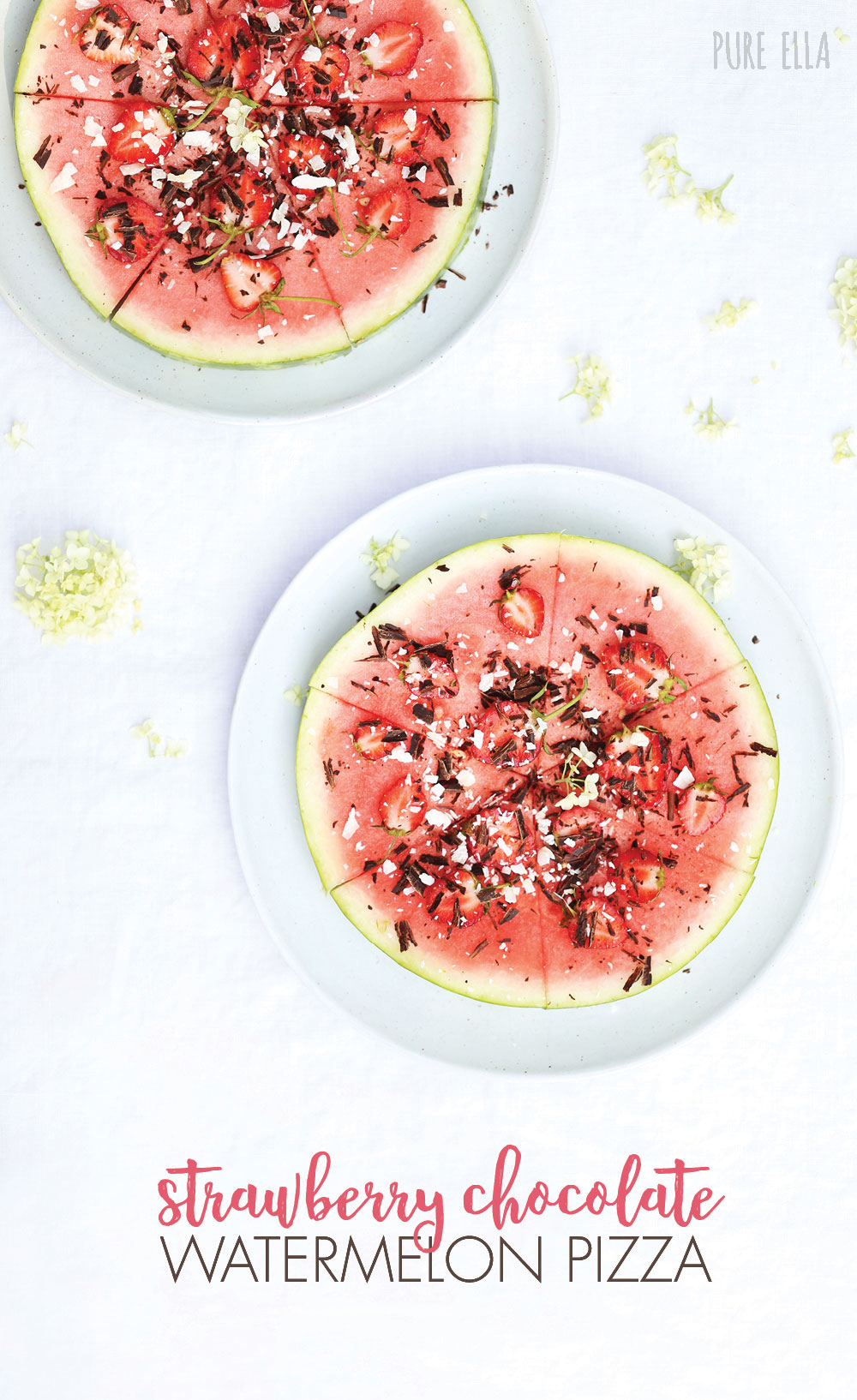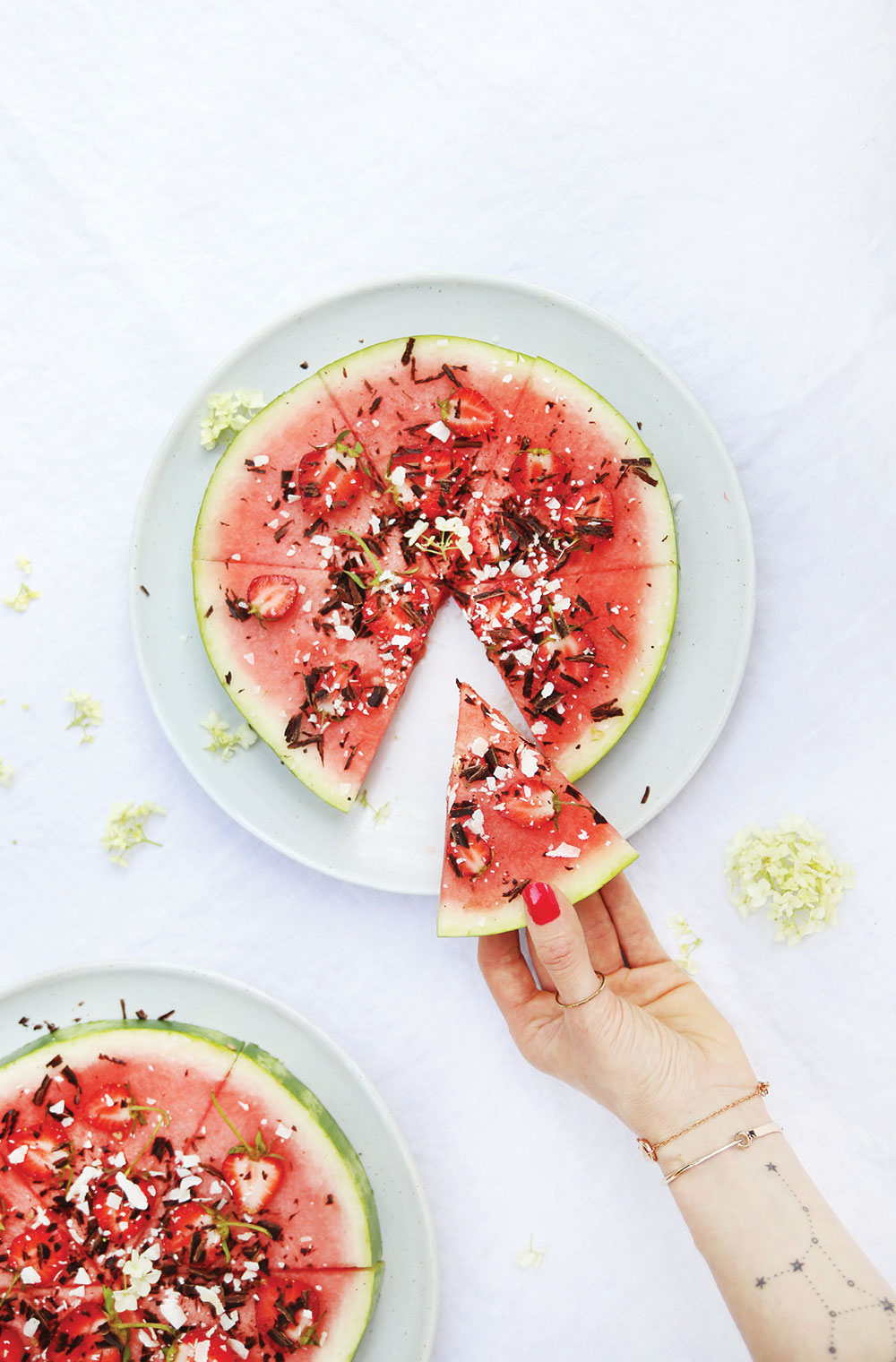 Strawberry Chocolate Watermelon Pizza
2017-06-28 17:18:29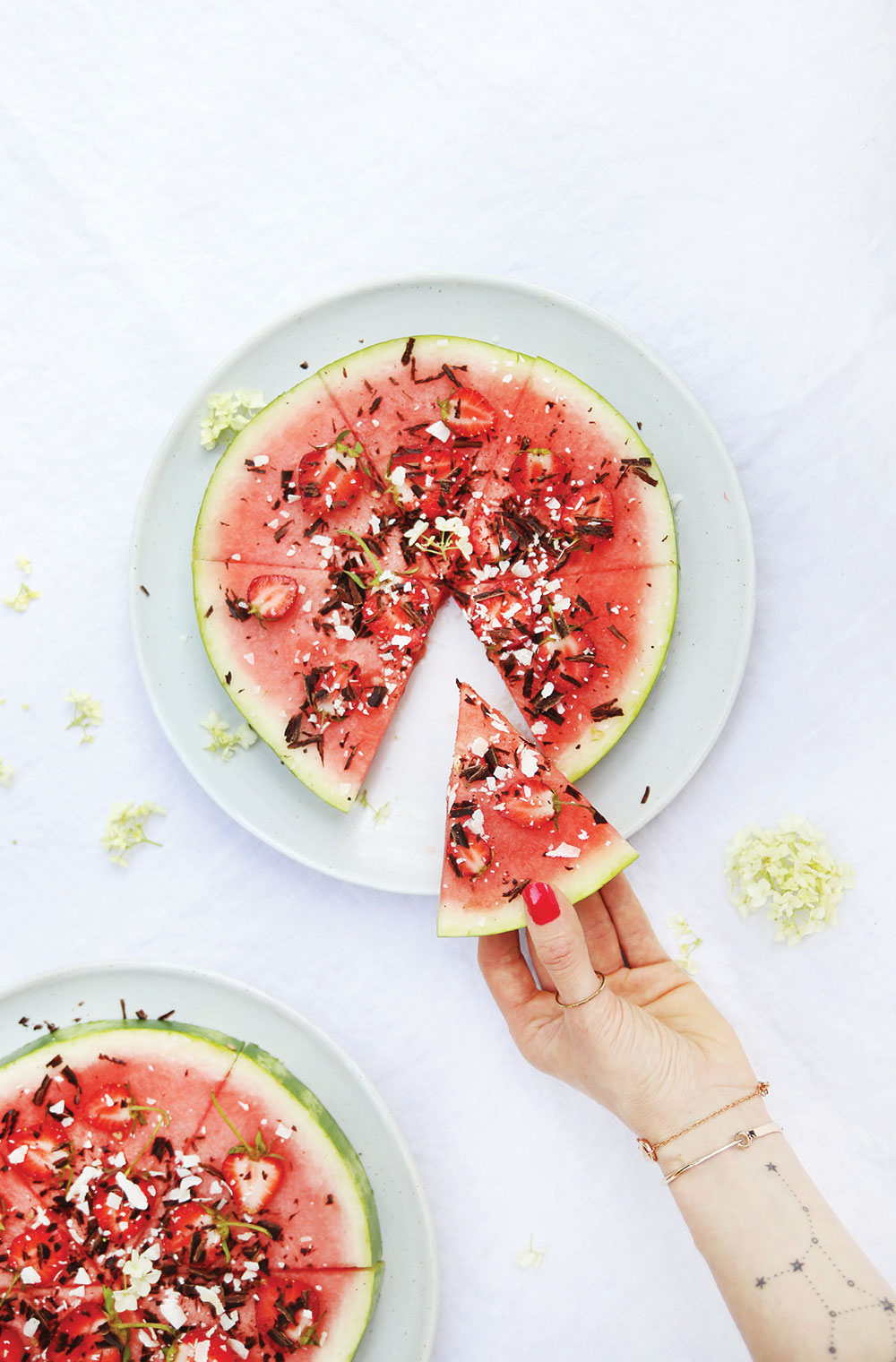 Serves 4
Ingredients
2-4 slices of cold watermelon
two handfuls of strawberries
dark chocolate shavings
coconut flakes (sulphite free)
Instructions
Wash and dry the watermelon.
Slice in half widthwise and lay down flat on a cutting surface.
Score around with a serrated knife so you have a slice of an equal thickness. It's easier to control the knife when you first score the watermelon all around, about 1 inch from the bottom.
Place the slices on plates and top with sliced strawberries, chocolate shavings and coconut flakes or other favourite toppings. Enjoy!
Pure Ella https://pureella.com/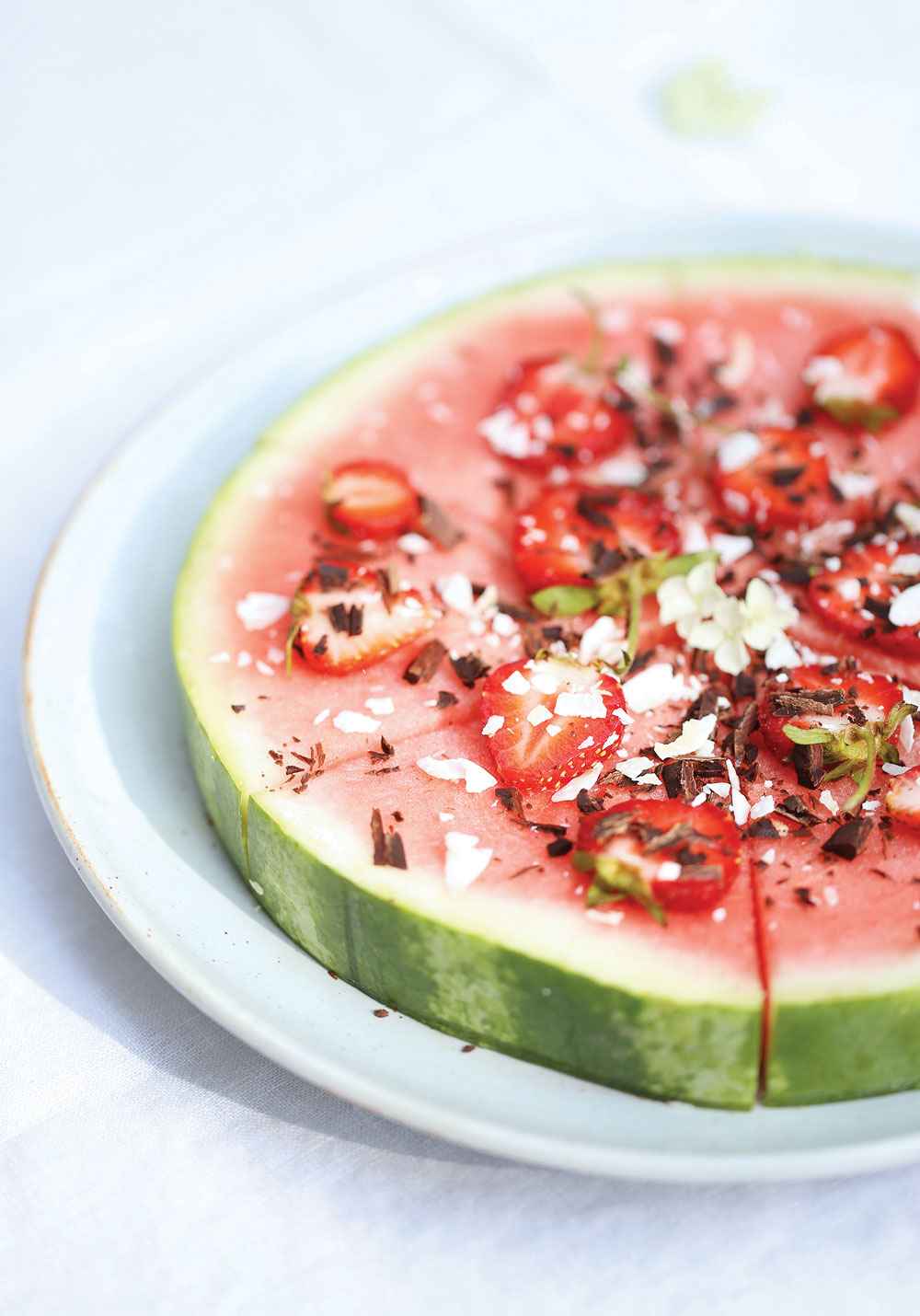 This is by far the easiest and simplest AND healthiest dessert I have on the blog. I'm still kind of shocking myself that I would even post this and call it a recipe BUT I think it's this kind of inspiration some people really need.
When you want to eat healthy, it's really about keeping things simple and avoiding store-bought treats that are loaded with sugar and other possibly unsafe ingredients like sulphites and artificial colouring and flavouring. Keep things simple with natural sugars also and enjoy the simplicity of delicious food. Fresh fruit is always a great choice when it comes to eating healthier. And how pretty are these? Pretty enough to impress a friend or serve at a party and wow a crowd… yet so simple. I hope you enjoy these soon! :)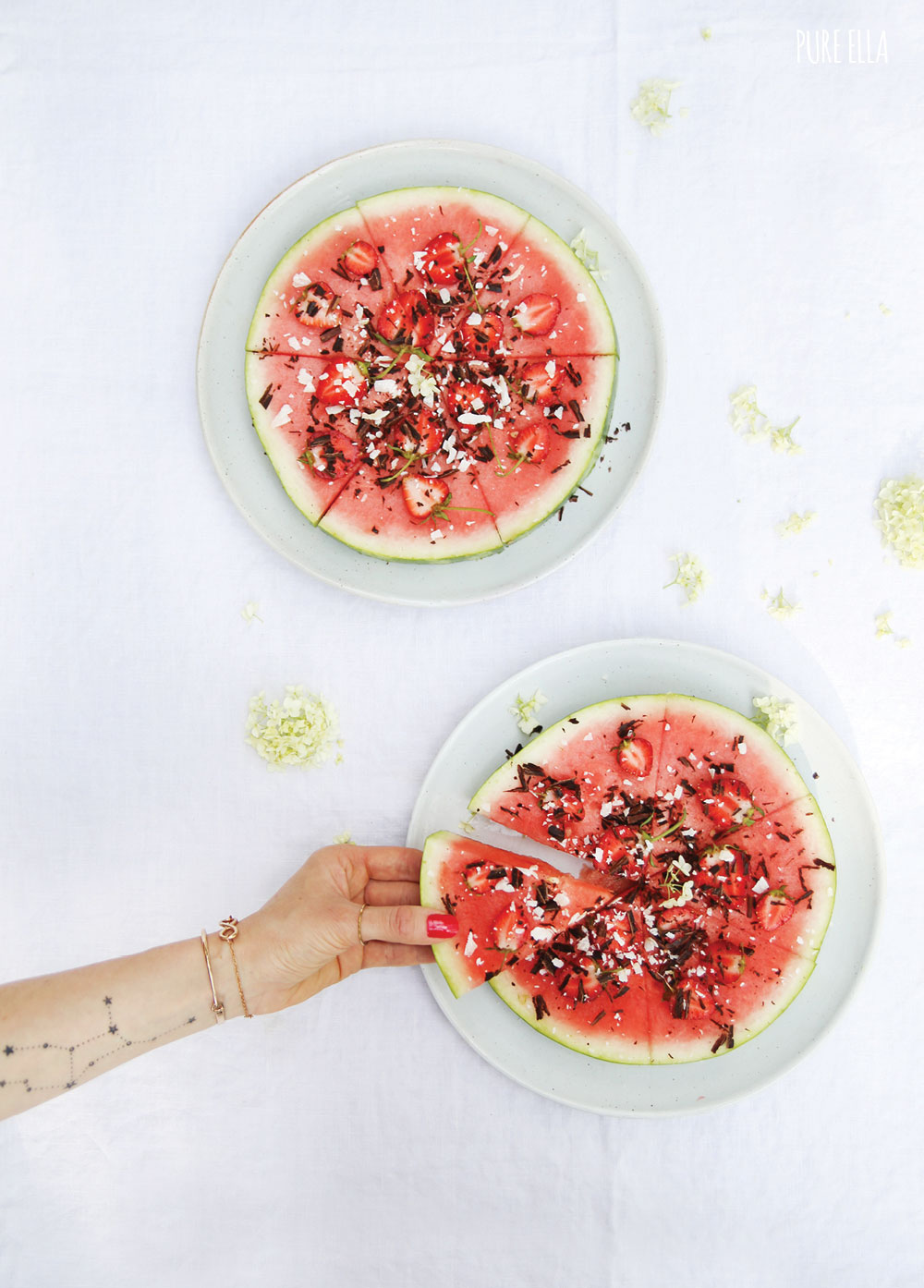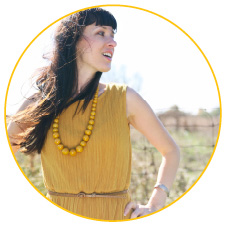 Ella Leché
is a cookbook author ('
Cut the Sugar
'), recipe developer, and photographer/stylist behind Pure Ella; where she shares delicious and healthy recipes. Eating PURE is clean ingredients, whole foods, plant-based nourishment and delicious desserts – with quality ingredients and sweeteners so they're treats with benefits so you won't have to feel deprived or restricted to eat healthier.
Thank YOU for being here!
Follow on social media for daily health & happiness inspiration:

ps. don't forget to share your Pure Ella (PE) recipe creations by tagging them #pureella and
@pure_ella
on Instagram – we repost our favourite photos!