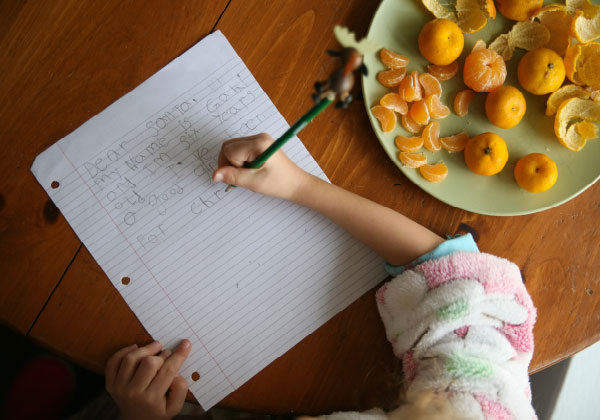 Hello and Happy December!
This is that magical time of the year….? Do you feel it? Not everyone gets to see the spirit of Christmas the way it's meant to be. The way it's written in Christmas songs and shown in movies and talked about…
There have been years I dreaded Christmas. I mean I still "loved" it! But there were parts of it I could barely stand – the chaos, the shopping, the expectations, the cleaning, the preparations, the rushing, the anxiety, the stress! It was all there… but I put on a happy face and waited and waited till it was all over and I could rest again and pay off my bills. Yup! Christmas just sucked!
Now… Christmas is truly beautiful, fun, exciting and magical! It's probably my sweet six year old who brings all that magic to the season… or maybe it's that we've declined double dinner invitations and no longer rush to two families on the same day, or maybe it's because I've learned to ask for help… or maybe the decision to buy gifts only for the kids in the family really made a difference in reducing all that chaos and stress and financial burden. I think it's all these changes that made me realize what Christmas really is about…. family and love.
Now, there really is that Christmas Magic!
Right now, pure Happiness is…
Loving the little one's excitement about Christmas… we keep hearing how much longer till Christmas since mid November…
Starting our advent calendar with the little one
Writing a letter to Santa ;)
Home baked ginger cookies from Sweets from the Earth
Gingerbread spices
Pomegranates
Pulling out the Christmas ornaments
Thinking about the decor and our Christmas tree…
enjoying my new ornaments that sit patiently for us to dress the tree
we usually pick our tree about one week into December so it stays nice and fresh
Cold but calm days…
with homemade hot chocolate to warm up to…
What I'm not looking forward to is packing my husband and daughter off on a trip to Europe this year to visit family…
It's time for them to visit my husband's side of the family next week… but good thing is they will be back in time for Christmas ;)
December will be a busy month for sure… but so far it looks like it will be a very exciting and happy time of the year with lots of Joy and Magic! ;)
Do share what's making you happy right now?