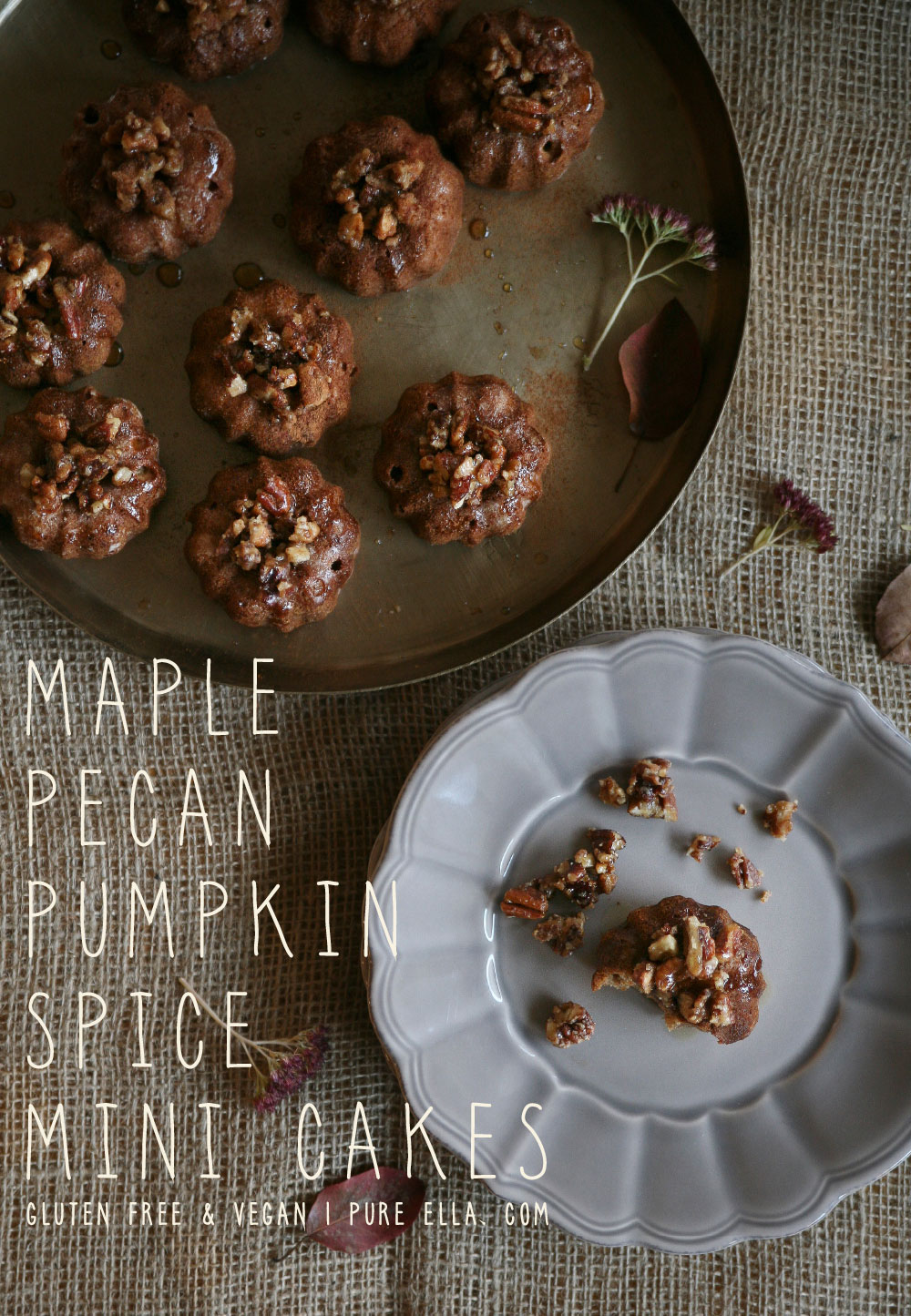 Fall is such a wonderful time for getting warm and cozy at home with your close ones and celebrating togetherness…
It's a good time to slow down and enjoy the little things, a hot cup of tea, a slurpy hot soup, warm blankets and wool socks… and family… my dear sweet family. Good thing there's a great Holiday to help us do just that.
The meaning of Thanksgiving is to appreciate what you have and to notice and acknowledge these good things. To focus on the positive and most meaningful things in your life.
This Thanksgiving (which is coming up on Monday, October 13th in Canada), I am especially so thankful for all these good things in my life right now…
Just a few years ago, my life was falling apart completely due to health problems, depression, and constant struggling in every department of my life. Honestly, for years it was hard to find a single thing I could be thankful for. Life was hard and unfair to me. I felt so alone and it seemed like no one understood me…
But I kept going, one day at a time, holding onto hope and a little magic of kale! :)
It's amazing to see how your life can change if you just stay hopeful and positive and believe in yourself.
Today, I am seeing how my perseverance and hard work is paying of…. I am thankful for so much in my life.
This year, I became a mother of two darling girls.
What a gift this has been… Not only to grow my family and bring another beautiful little person to this world, but it also is a gift of my health continuing to do well, that I could have another baby.
For years, I struggled accepting that I most likely won't have any more babies. It was hard.
I am also thankful for my family who have always been there for me.
I have the best sisters who are my best friends. I don't know how life would be without them in my life.
My husband, who has stuck by my for the last crazy 18 years!!!
And me, myself and I, for pushing through with a dream, passion and renewed strength…
I feel so lucky to have readers and friends through this blog. If I inspire just one person to live healthier and happier today, my mission feels complete.
Of course the best part of being thankful and appreciative of the people around you is the moment you can sit back and enjoy some good conversation and warmth of your close ones…
Our favourite way to enjoy eachother is over a great dessert in front of us… these Maple Pecan Pumpkin Spice Mini Cakes are SO cute and delicious! These mini cakes are made entirely with gluten-free flours, vegan ingredients and lots of love!
Maple Pecan Pumpkin Spice Mini Cakes | gluten-free, dairy-free, egg-free/ vegan and refined sugar free
Ingredients for mini cakes :
2 tablespoons chia (mixed with 6 tablespoons warm water)
3/4 cup rice flour
1/4 cup garbanzo/ chickpea flour
1/4 cup potato starch
1/4 cup arrowroot or tapioca starch
1 1/2 teaspoons baking powder
1/4 teaspoons baking soda
1/4 teaspoon fine sea salt
1 teaspoon ground cinnamon
1/2 teaspoon nutmeg
1 teaspoon vanilla extract
3/4 cup maple syrup
1/3 cup grape seed oil
1/2 cup apple sauce
.
Ingredients for carmelized pecans :
3/4 cups pecans, chopped fine
1/2 cup maple syrup
.
Directions :
First, make the chia 'egg'* by mixing ground chia with water, and set aside.
In a medium bowl, combine all the dry ingredients and set aside. In another bowl, combine all the wet ingredients and set aside. Pour liquids into dry ingredients and stir to combine well. Set aside for about 15 minutes.
Preheat oven to 350F and grease and flour a mini-cake pan, or cupcake pan**.
Pour mixture into wells and bake for 15-20 minutes, or until inserted toothpick comes out clean.
Allow to cool in the pan for 5 minutes, remove from pan and set out on a wire rack to cool completely, about 30 minutes to 1 hour. Cover them with a clean kitchen towel so they don't dry out.
Before serving, scoop the Maple Syrup Carmelized Pecans on top and enjoy!
* a chia egg isn't only an egg replacer. It also helps gluten-free flour mixes to bind better in baked goods. Plus chia seeds add an amazing health boost, making desserts healthier.
** if you're baking these in a cupcake baking pan, your time will probably be a little longer, 25-30 minutes. Look for an even rising of the cupcakes and a nice dark golden colour at the sides.
At our Thanksgiving, we love a big feast and great desserts to follow.
We take turns hosting the dinner and it's been quite nice the last few years as my family merges with my husband's family on a regular basis. These dinners can get quite large in size and it can be quite a task to cook and prepare everything.
So our tradition for a while has been to get all the ladies in the family to bring a homemade dessert.
It's quite nice to tap into these old traditions of baking and sharing your deliciousness with others. Not everyone is a skilled baker in our family, but all the ladies still participate with something, even simple cookies make a delicious addition to our dessert table.
What's great about home made desserts is that you know your ingredients list, can choose healthier recipes and options, can cater to allergies or dietary preferences, and are always best when made with love.
When a few desserts show up at the table, it is fun to chat over something special. It's appreciated more when it's homemade. The host, this year my father-in-law, is always also thankful as it's one less thing for him to worry about. In the end everyone is happy and it's a great way to enjoy eachother more over ;)
Isn't this what Thanksgiving is all about? Family, appreciation and enjoying the good things in life ~ like these mini cakes ;)
I wish you all our Canadian friends a very happy Thanksgiving!
Do share, what is your Thanksgiving tradition in your family?
Get in the Fall spirit with So Delicious over on their facebook page for more fun recipes, tips and contests.