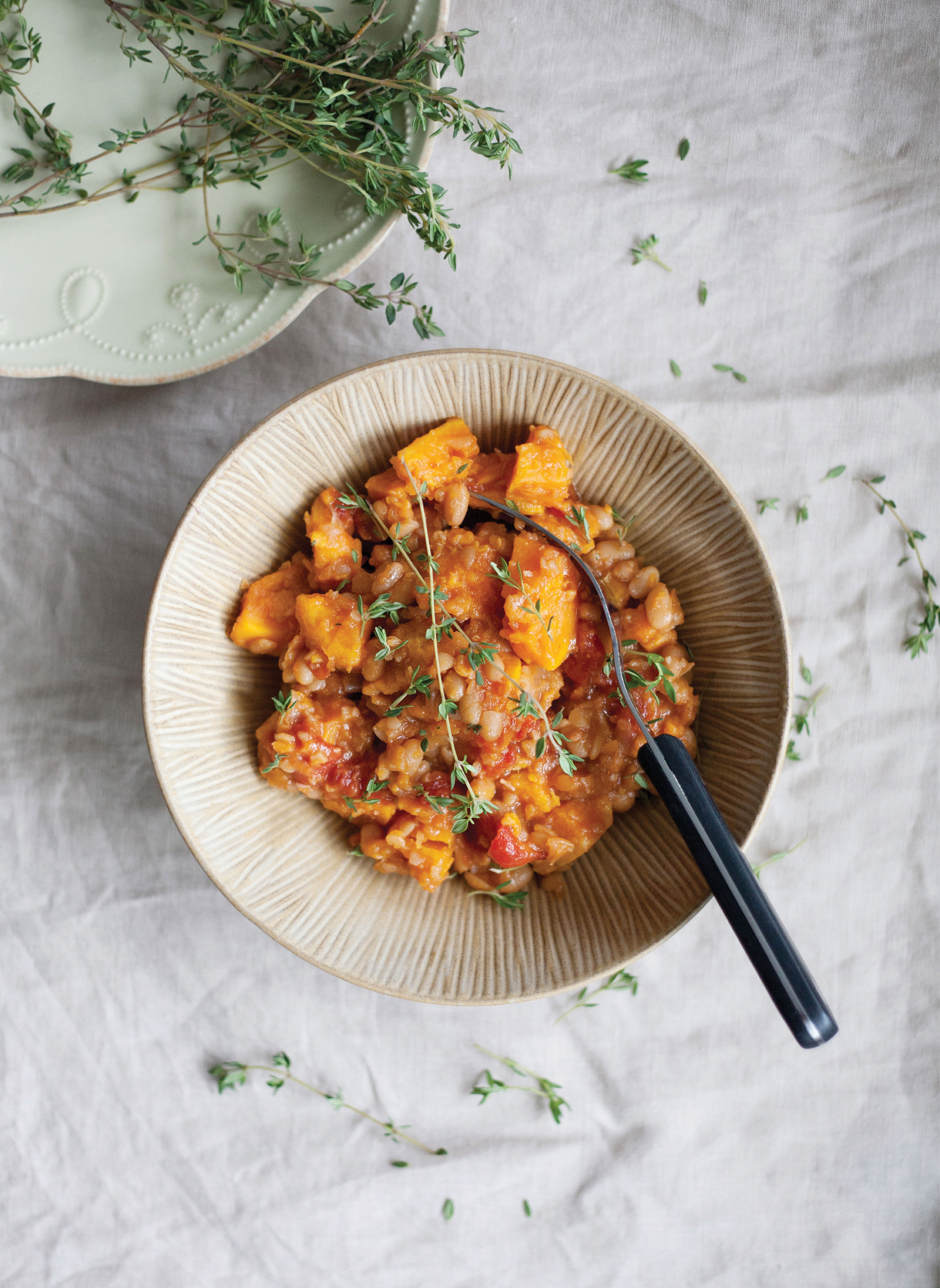 These Cider Maple Baked Beans with Sweet Potatoes are so delicious and make such great comfort food.
I love this recipe from Martha Stewart's Slow Cooker cookbook and I was thrilled to use the Breville Fast Slow Pro pressure cooker and get great results for these baked beans.
See below for recipe from the cookbook and a few of my edits.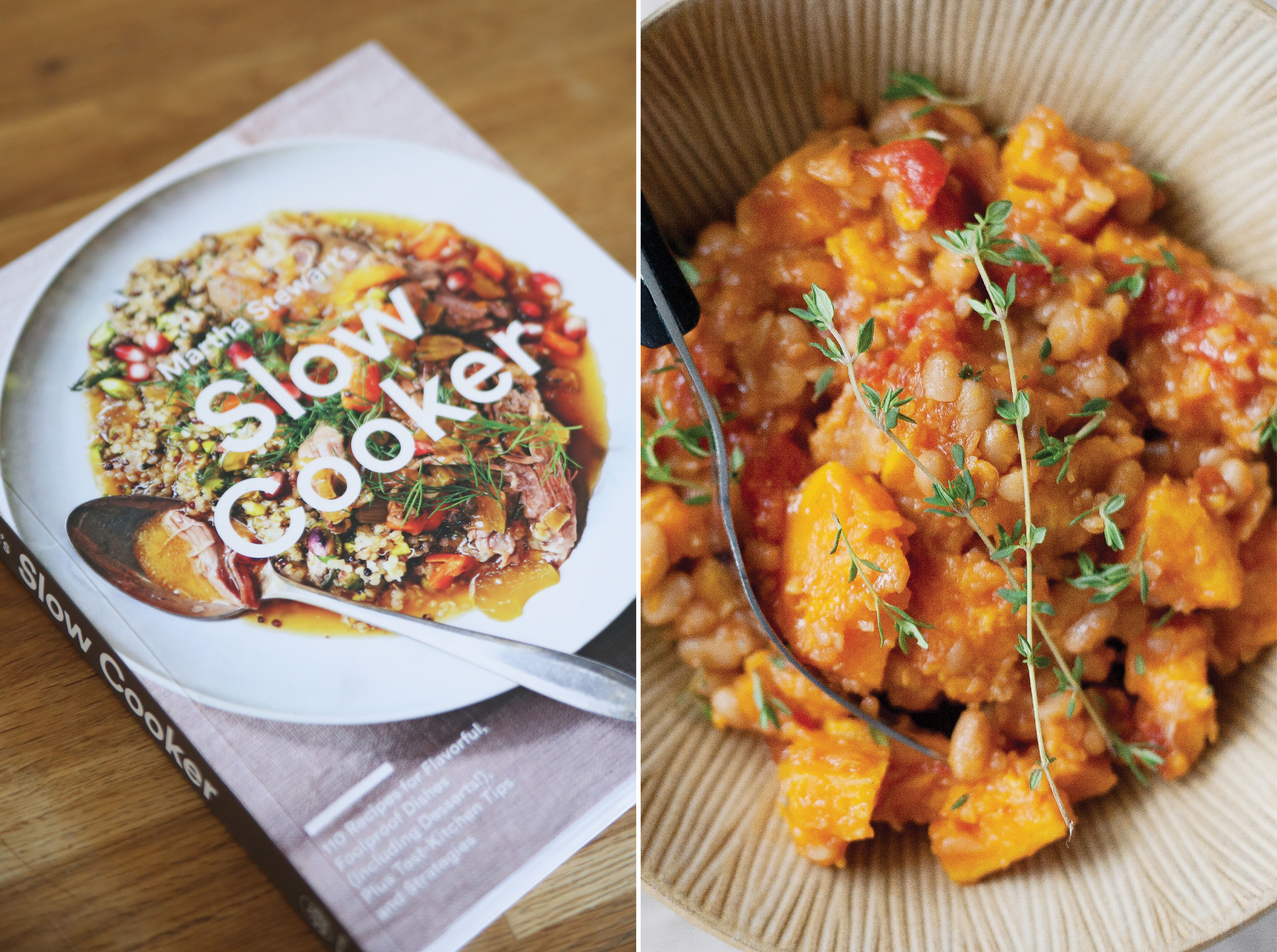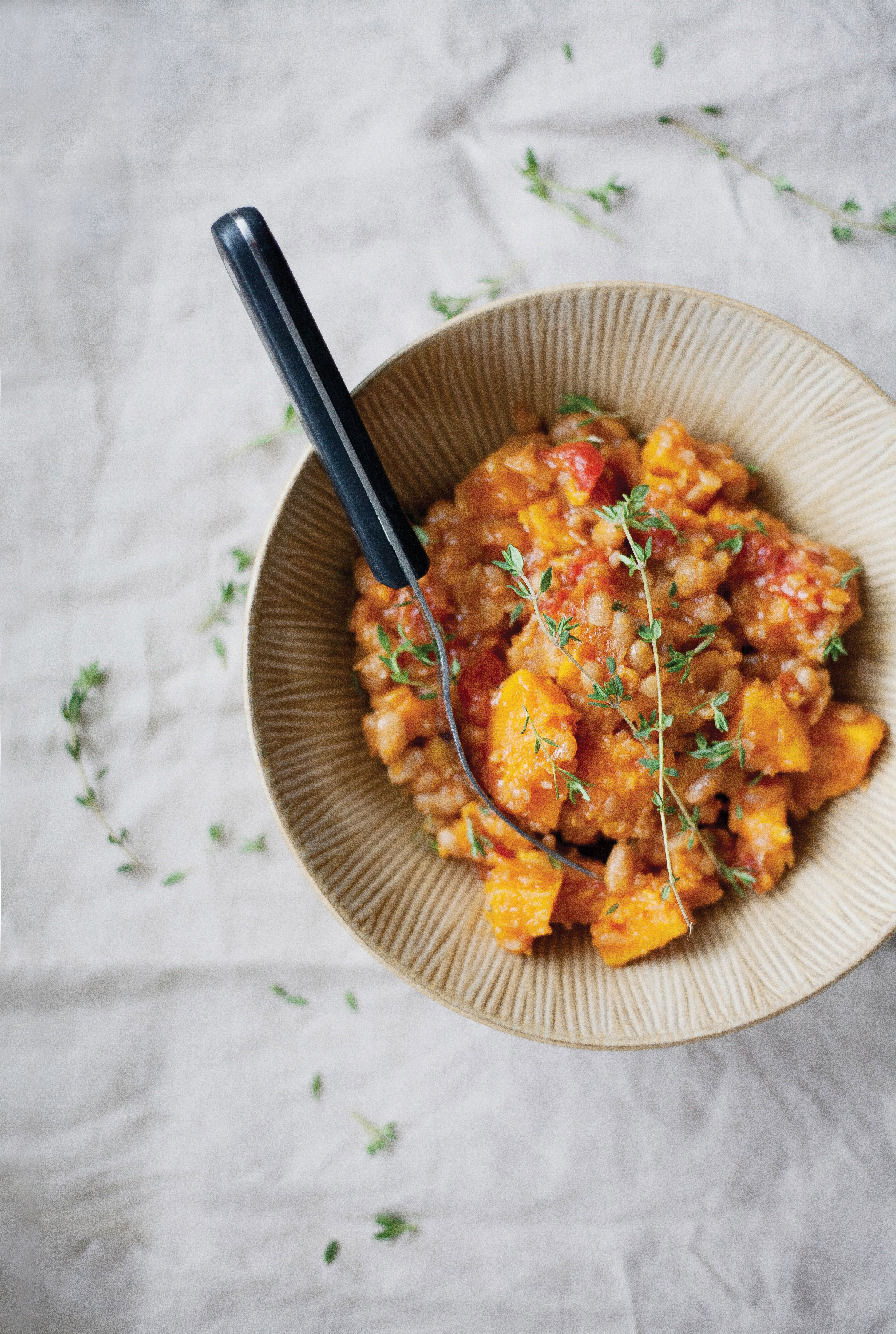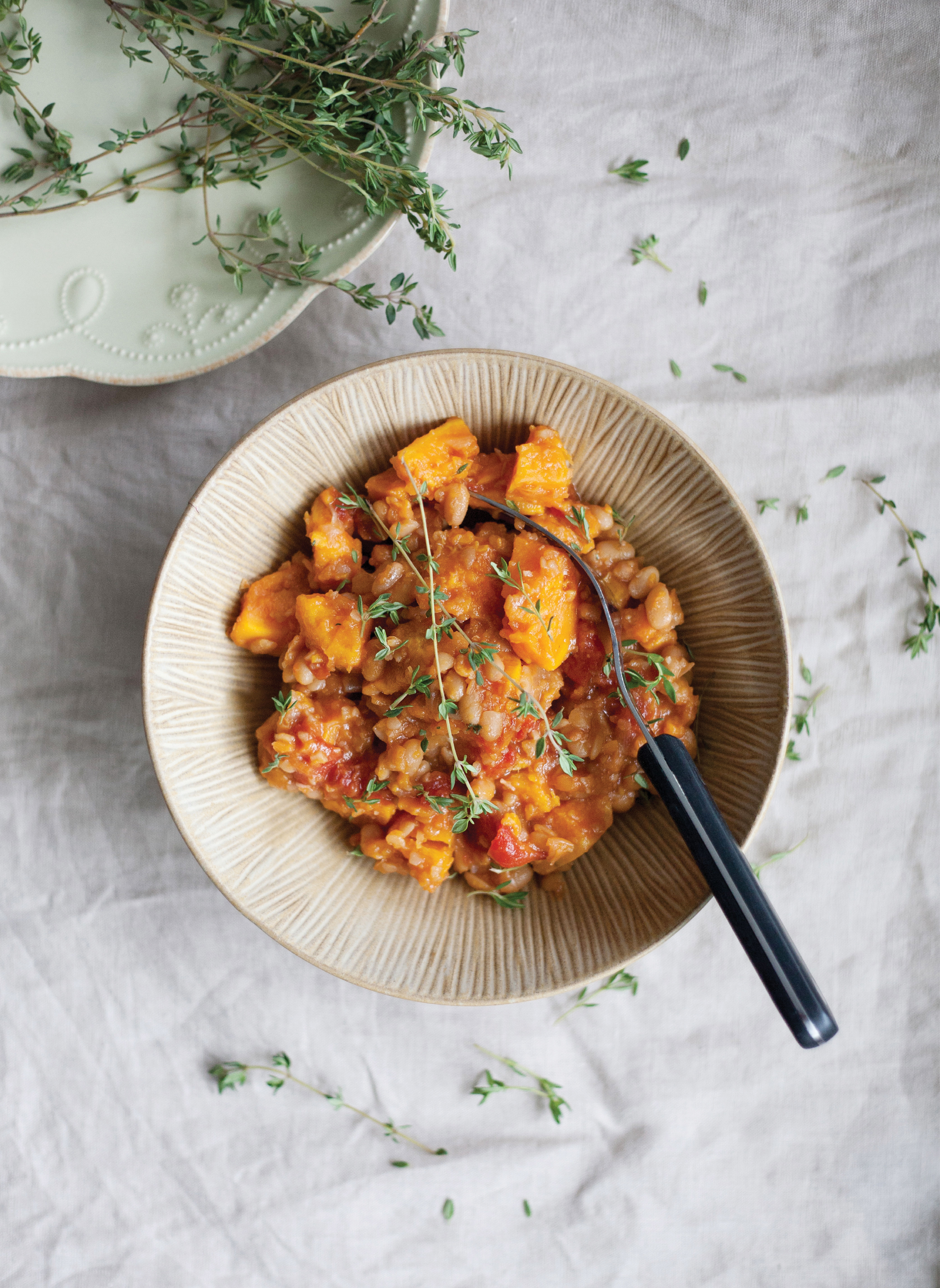 Cider Maple Baked Beans
2017-11-29 14:48:03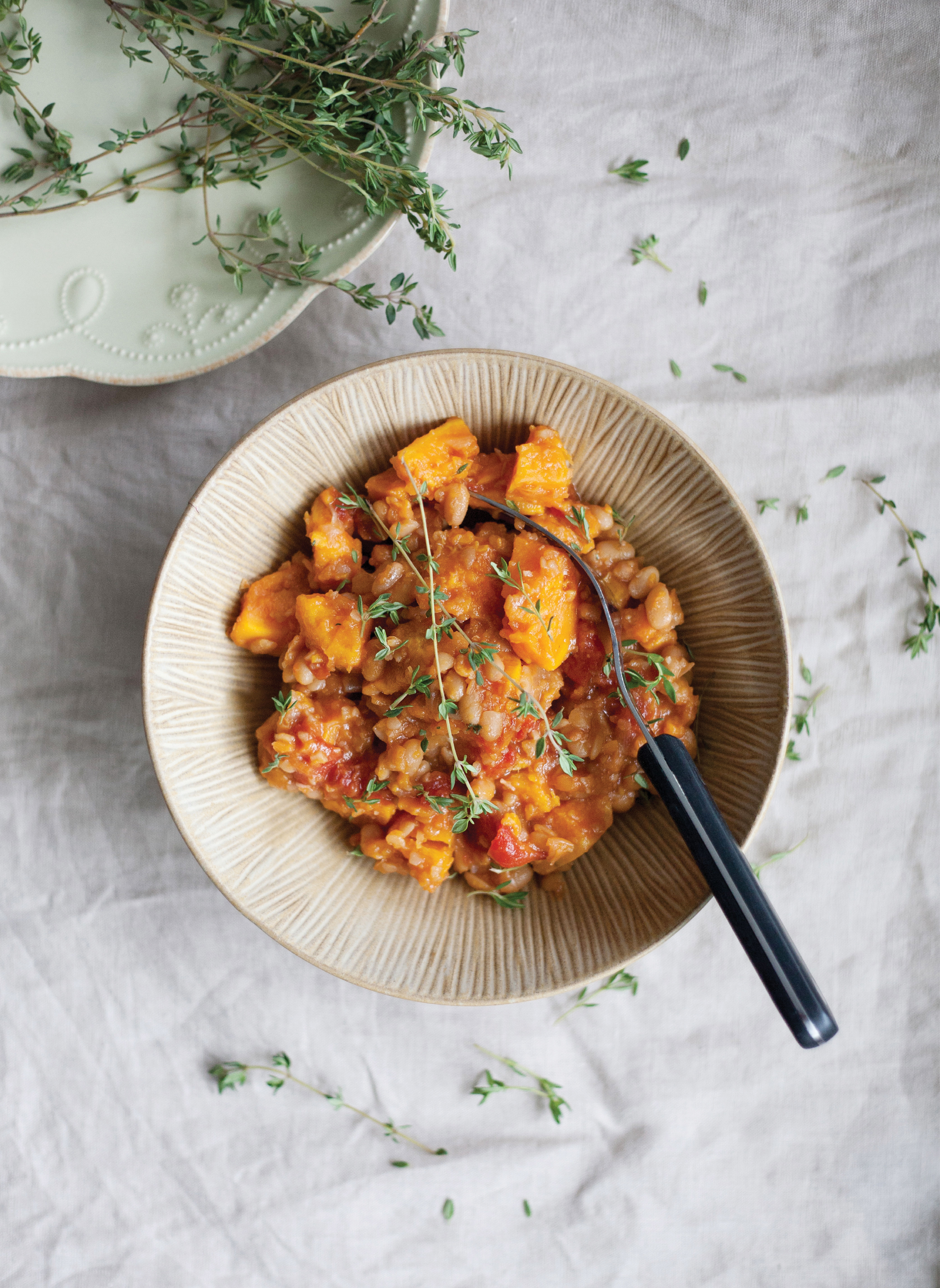 Serves 6
Healthy vegan and gluten-free baked beans.
Ingredients
3 cups dried white kidney beans
1 large onion, finely chopped
1/3 cup tomato paste
1/4 cup maple syrup (to taste)*
2 tablespoons Worcestershire sauce
3 tablespoons Dijon mustard
2 tablespoons apple cider vinegar
1/2 teaspoon cayenne pepper
2 dried bay leaves
3 - 4 cups water **
2-3 medium sweet potatoes (use leftovers)
Instructions
Place all the ingredients in the pressure cooker and cook for 6-7 hours on a low/ medium setting until tender. Adjust seasoning. Enjoy with sweet potatoes and fresh thyme.
Notes
* recipe calls for 1/2 cup dark brown sugar
** recipe calls for fresh apple cider but I prefer water in this recipe.
The recipe in the cookbook includes 6 slices bacon, cut into 1-inch pieces, but I omitted this ingredient to make this a vegan recipe.
Pure Ella https://pureella.com/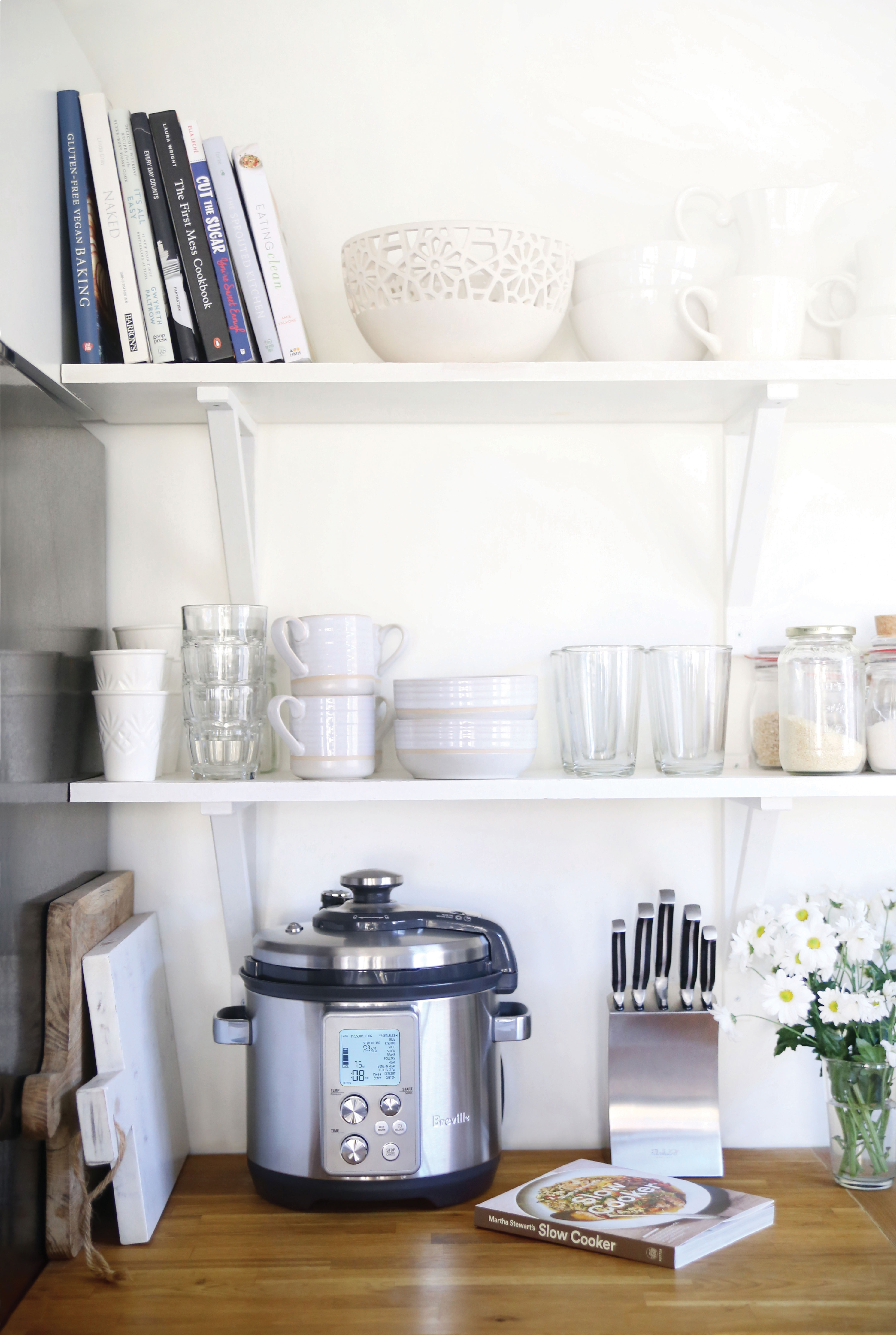 I'm loving the Breville Fast Slow Pro pressure cooker. For more information visit the Breville website.
This recipe is super quick and easy to make. You just drop in all the ingredients and set to the proper setting and have a delicious meal. This pressure cooker is great for busy folks who want to conveniently cook a meal overnight or while they're at work. Great for busy families or lazy people who want little effort in cooking.
Don't forget to get the NEW Martha Stewart Slow Cooker Cookbook for lots of amazing slow cooker/ pressure cooker inspiration. Visit the Martha Stewart website for more inspiration.