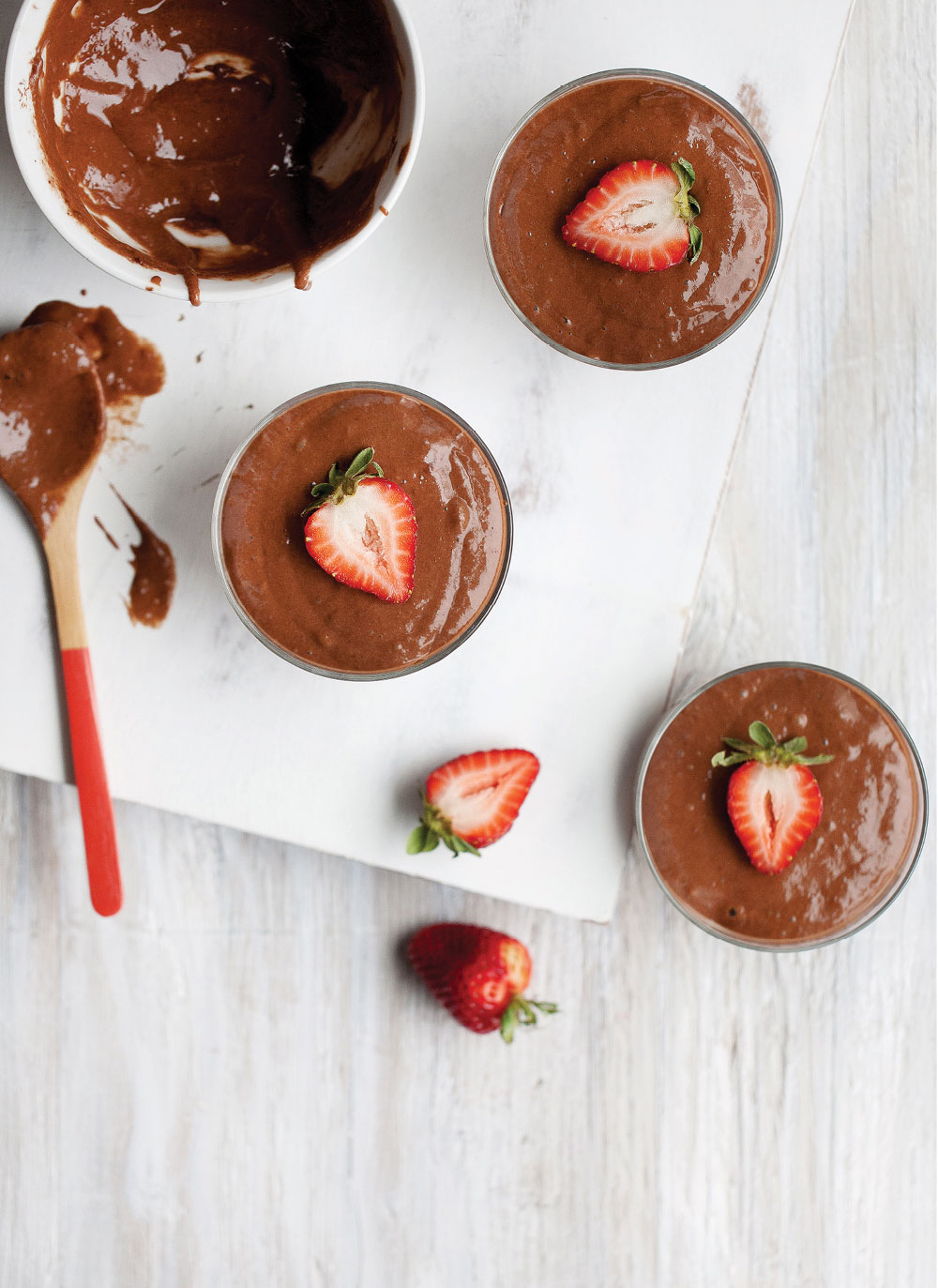 Oh wow! Seriously, guys, if you've had it with sugar cravings taking control of your life… and you're waiting for a miracle to cure your cravings and allow you to have natural sweet cravings that don't wreck your health – meet THIS 2-Ingredient Instant Chocolate Pudding!
This chocolate pudding is based on a recipe from my book Cut the Sugar, You're Sweet Enough. I often get asked for quick tips about cutting sugar and what to try first. I love this recipe because it's really for everyone, no cooking skills required and it helps to build great sugar habits. And that's the whole concept behind Cut the Sugar. It's not designed for your to quit sugar but to cut the bad sugar out of your life. I thank everyone thus far who has purchased the book and is enjoying the recipes. :)
One of the things that I still see is super confusing is that sugar is deemed as bad. Get this:
Sugar is necessary for you to be healthy. Sugar is energy that your body needs. Sounds misleading perhaps? But it's the truth.
The problem is that we still have issues in differentiating the types of sugar. There's bad sugar aka refined sugar. And there's natural unrefined sugar. And there's also sugar that is naturally found in fruit and carbohydrates which you naturally eat as part of your diet everyday that you don't even realize you're eating sugar.
There's a myth that your body doesn't know the difference and that it's all the same thing because all sugar/ carbohydrates spike your blood sugar. But, our bodies do know the difference, perhaps not in terms of blood sugar but also how our overall body benefits from healthier foods.
The only source of sugar that comes in this 2-Ingredient Instant Chocolate Pudding recipe is from bananas.
Do bananas contain sugar? Yes they do.
Does the sugar in bananas raise your blood sugar? Yes it does.
Is this a healthy sugar? Yes it is.
These are some very basic questions answered. And I could go in-depth more to explain why this is a great snack. And perhaps I should…. hmm? :)
Making this pudding as a snack is a life-saving concept. Our bodies require a certain amount of sugar every few hours to pick up our energy. This is not to be confused with coffee or junk food sugar. But the idea is similar. Sugar is a type of fuel for our bodies. You know when you deplete yourself of sugar you get low energy, you get cranky, you develop mood swings – that's your body's reminder of how important it is to have sugar in regular doses. There's a few (many) points to this and it could be another book (wink wink) but I'll just say that the amount is really important. For example eating this pudding as a snack between meals is great especially if you do crave something sweet. But overeating sugar even in the form of bananas is possible. That's why serving sizes are important. So be mindful of how much sugar you consume, even if it's in a natural form. I hope this makes sense. :)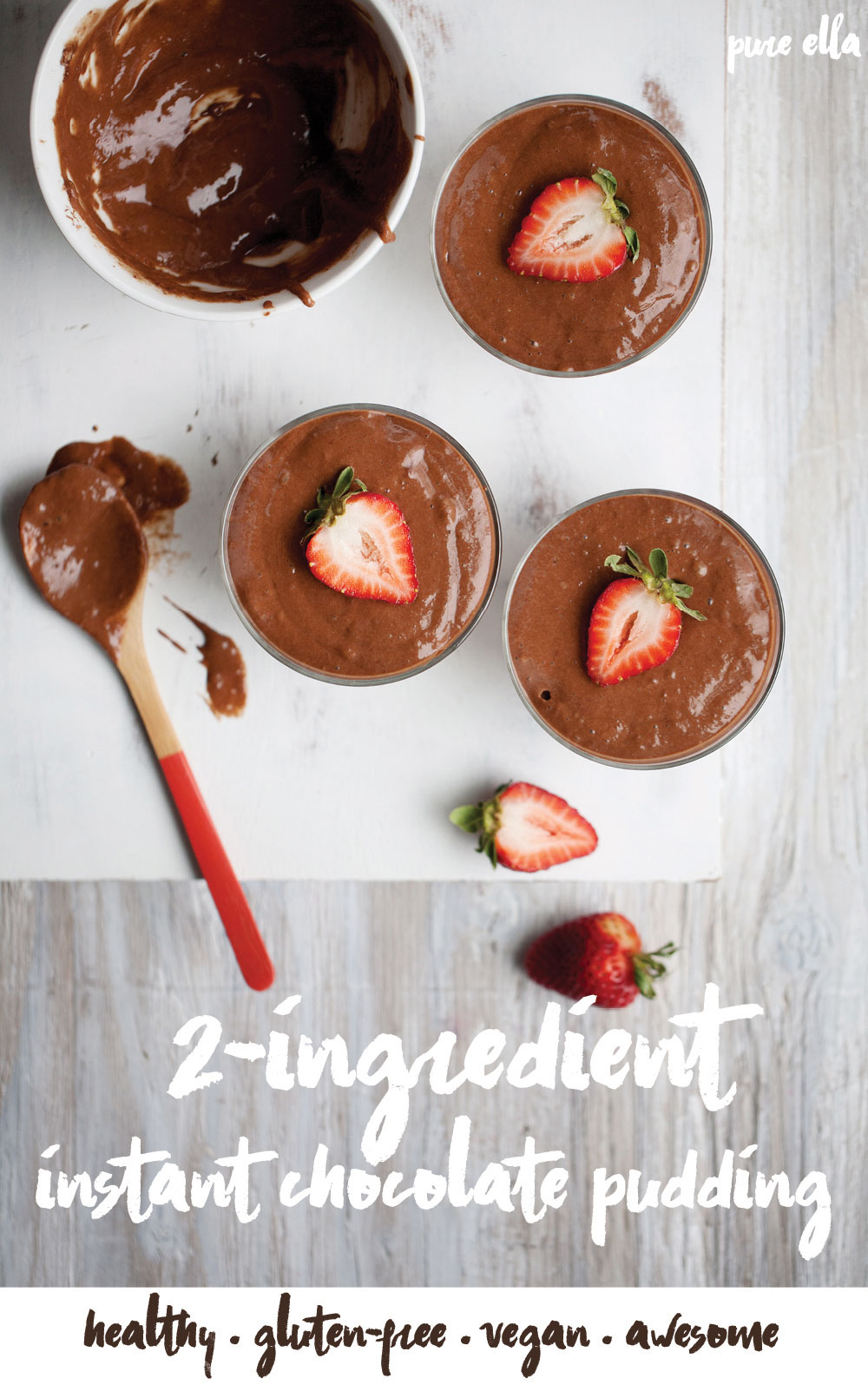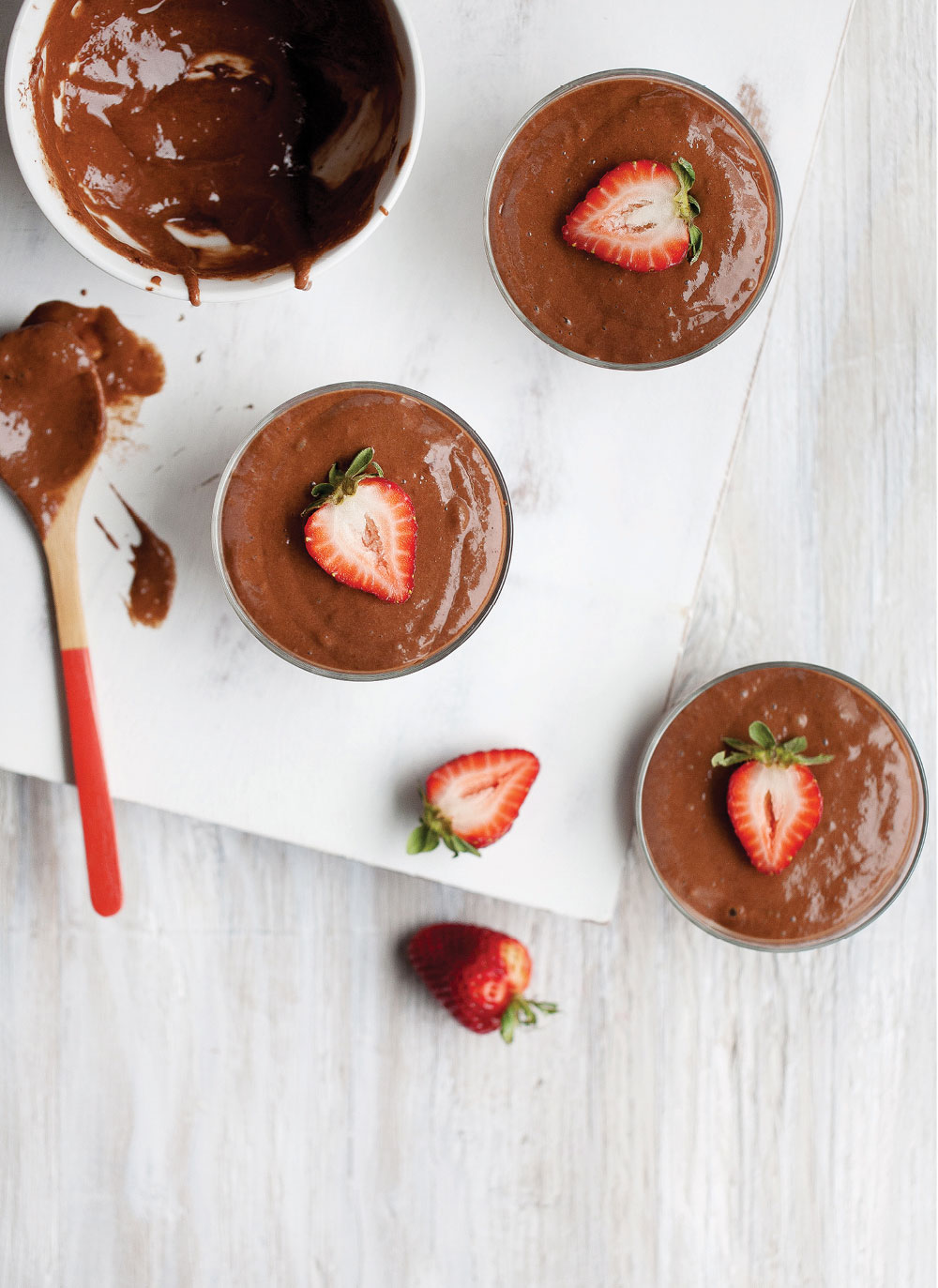 Chocolate Pudding
2017-04-19 13:03:00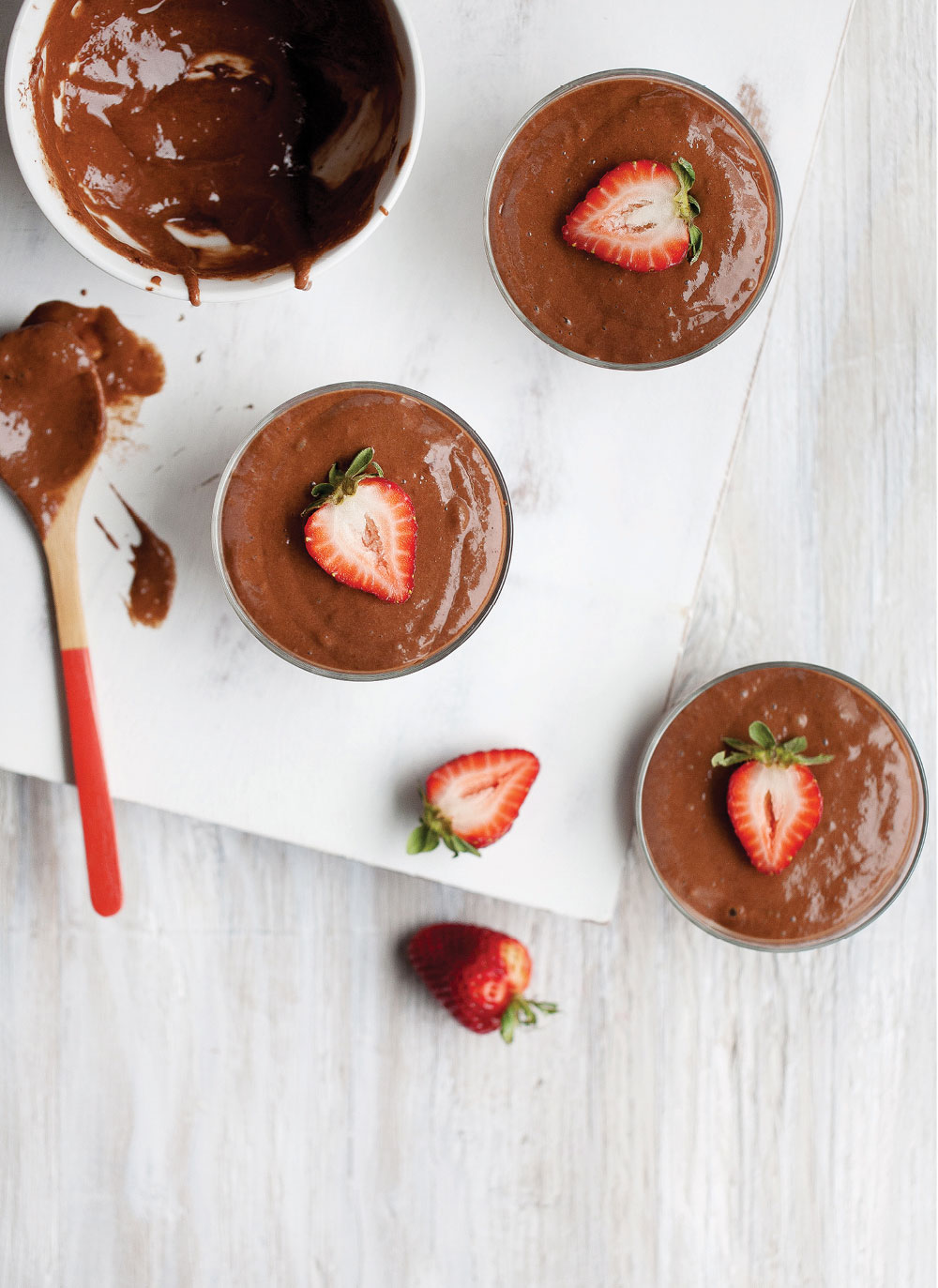 Serves 2
A super simple, quick and healthy Chocolate Pudding recipe that's naturally gluten-free, dairy-free, vegan and incredibly delicious and healthy.
Ingredients
2 ripe bananas
2 teaspoons raw cacao powder
Instructions
Mix the bananas with the cacao powder in a bowl with an immersion blender or use a small blender to make it a smooth consistency.
Notes
You can add 1/2 teaspoon cinnamon or sprinkle hemp seeds or raw cacao nibs for added nutrition and health boosts.
Pure Ella https://pureella.com/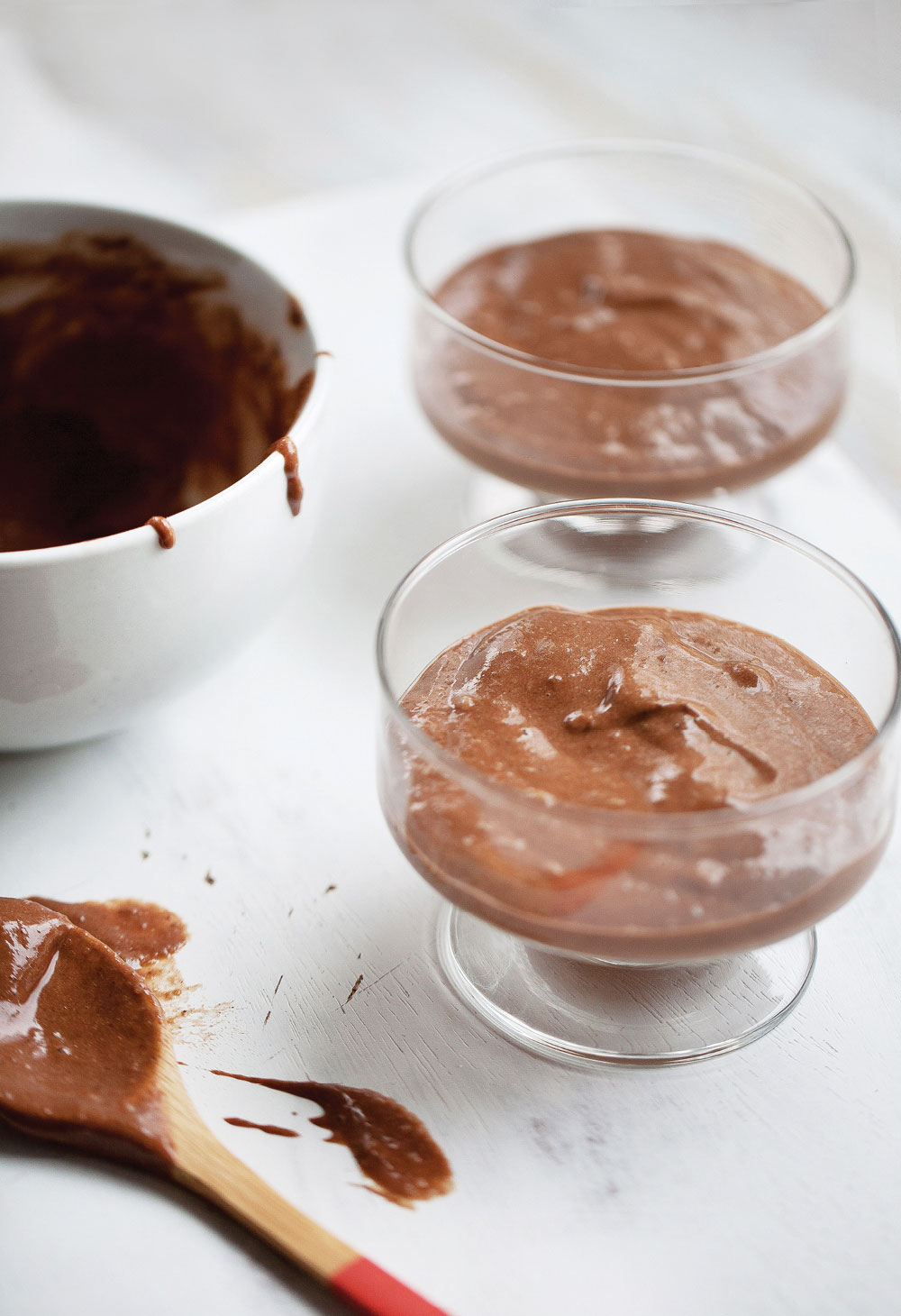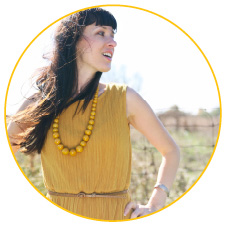 Ella Leché
is a cookbook author ('
Cut the Sugar
'), recipe developer, and photographer/stylist behind Pure Ella; where she shares delicious and healthy recipes. Eating PURE is clean ingredients, whole foods, plant-based nourishment and delicious desserts – with quality ingredients and sweeteners so they're treats with benefits so you won't have to feel deprived or restricted to eat healthier.
Thank YOU for being here!
Follow on social media for daily health & happiness inspiration:

ps. don't forget to share your Pure Ella (PE) recipe creations by tagging them #pureella and
@pure_ella
on Instagram – we repost our favourite photos!