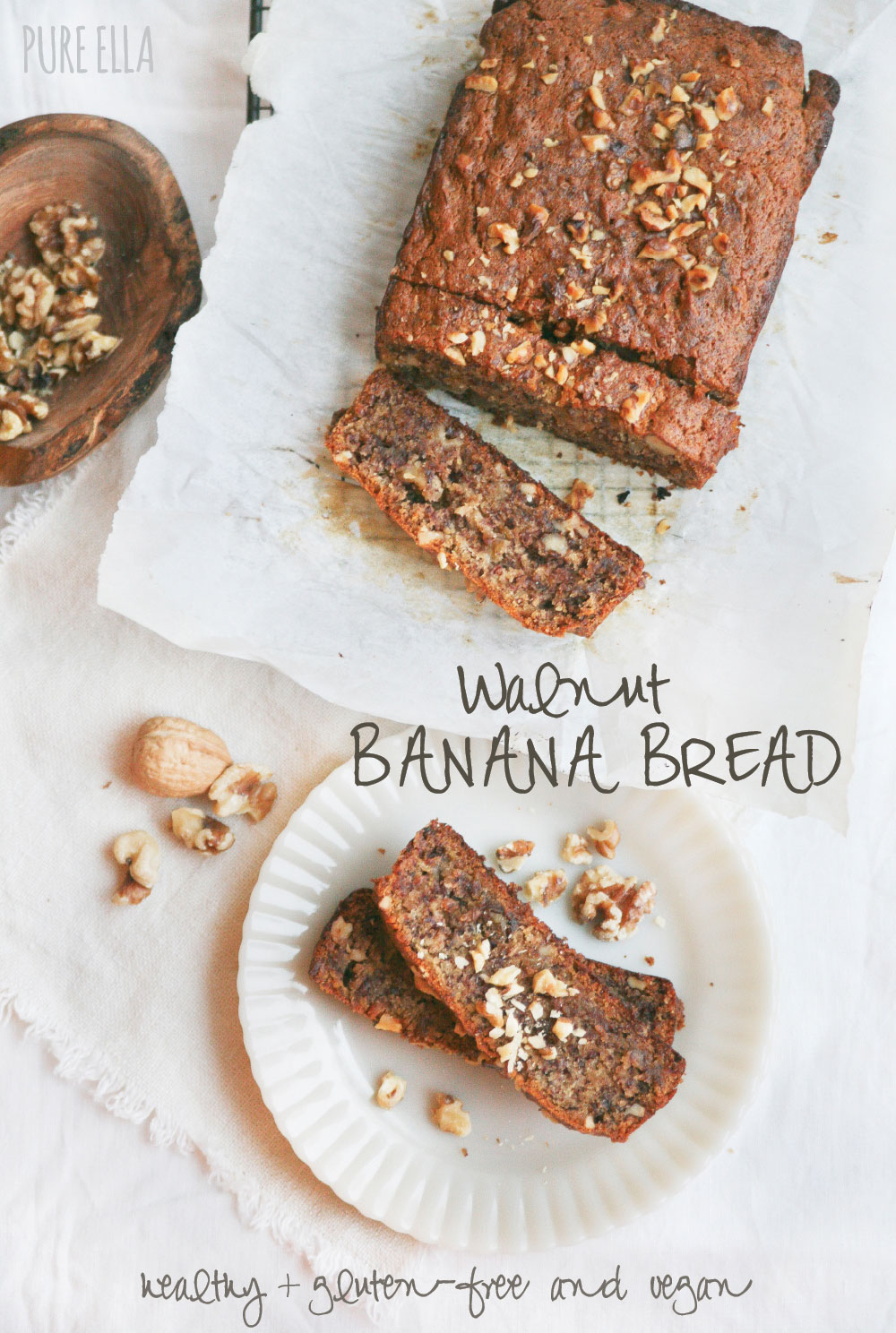 I love making a delicious treat for my family that's healthier than what's out there, I know what's in it, and I can choose top quality ingredients! For 'specialty' desserts like this in bake shops you'd be spending a fortune, but baking at home is a lot less expensive, plus you really get a quality piece of cake or two! ;) If allergies are a concern – this is one way to avoid them and still enjoy life to the fullest! (nuts are in this recipe – but those could be entirely omitted for a nut-free cake, of course! ;))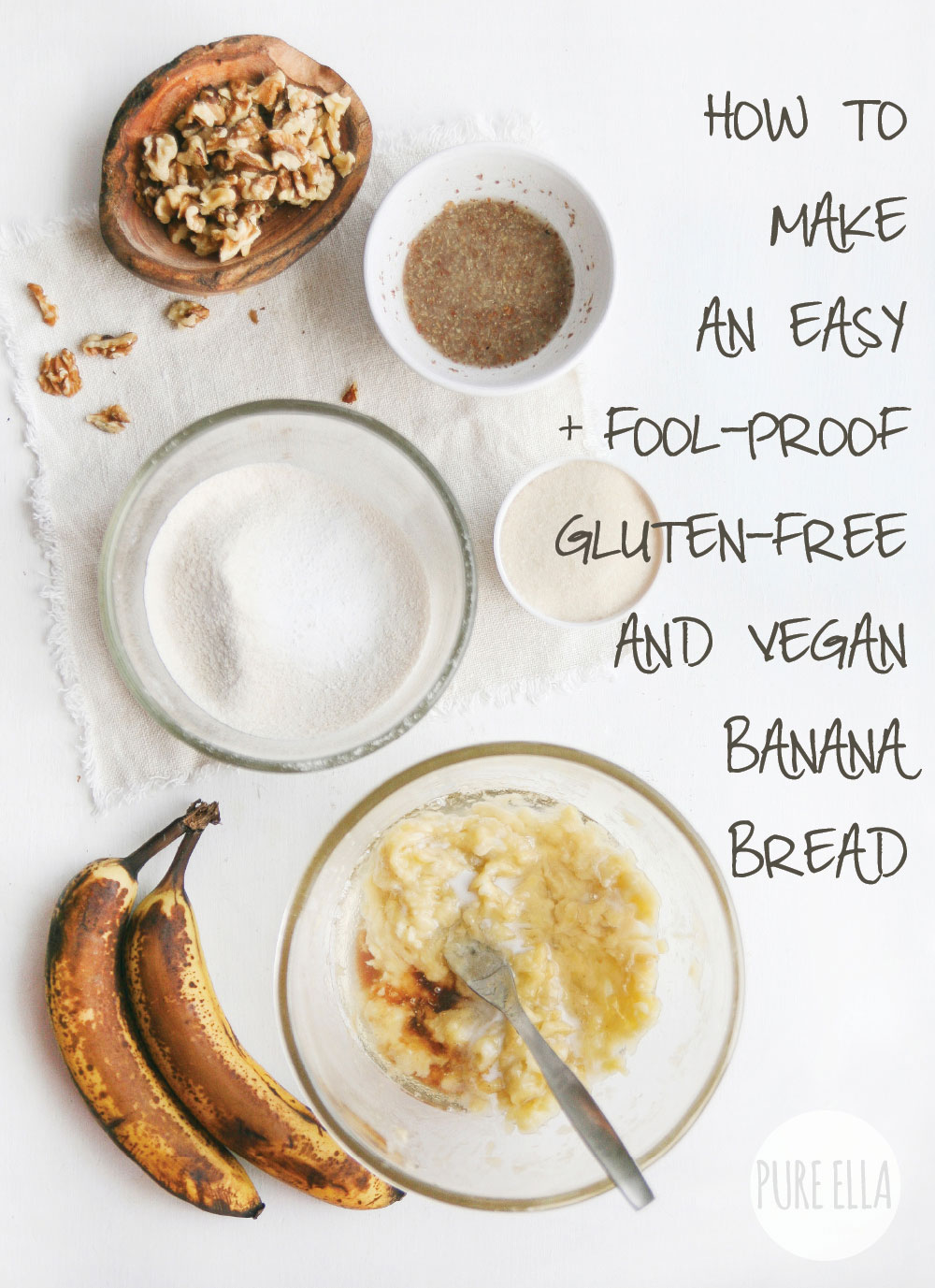 If you're excited to start the journey of gluten-free and vegan baking – do not fear!
Whether you need to go with gluten-free, dairy-free and egg-free ingredients due to Celiac, allergies or lifestyle decisions – baking should still be fun and not complicated – and best of all Delicious!!! ;)
Making Banana Bread is quite possibly the easiest gluten-free and vegan baked dessert you can imagine! (that and my Sweet Potato Brownies that will be coming to the site soon! ;))
Now here's how to make an easy Gluten-free and Vegan Walnut Banana Bread :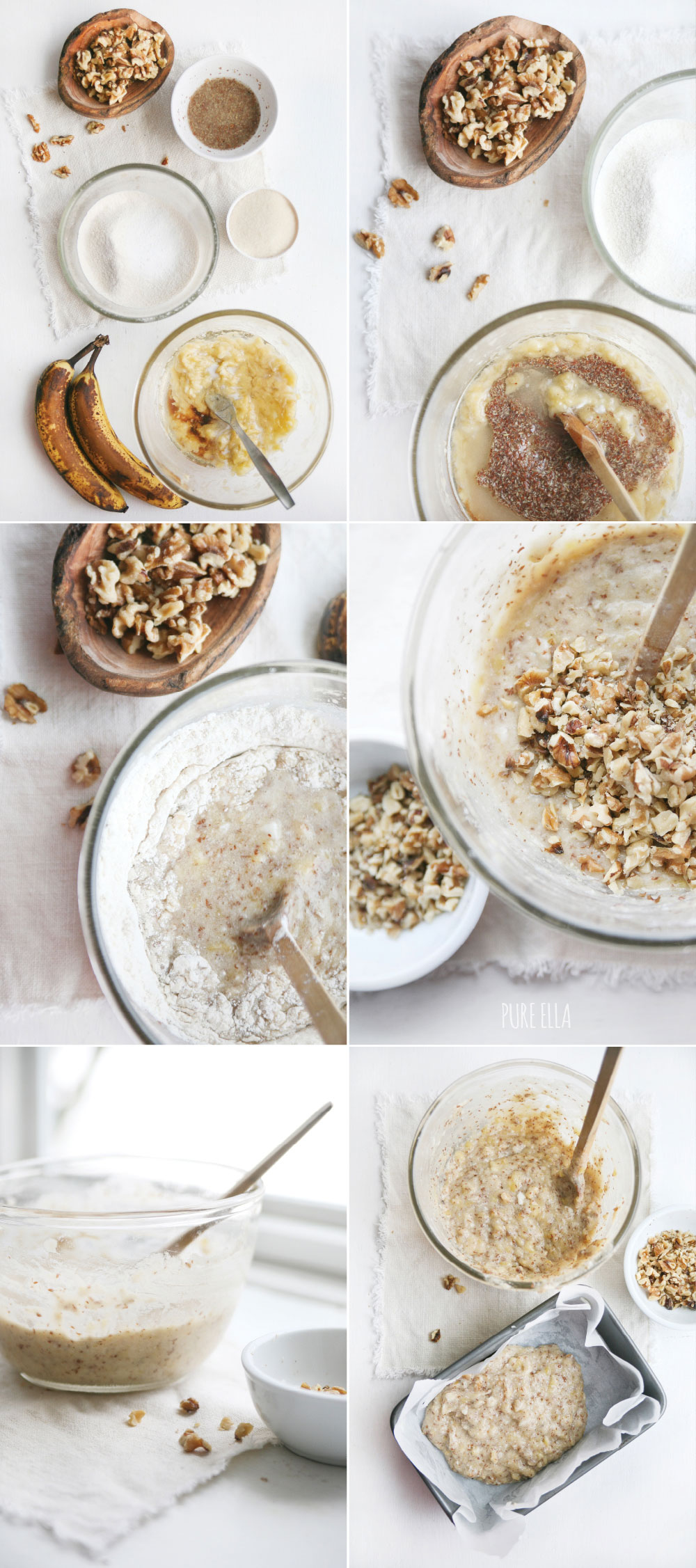 Walnut Banana Bread : gluten-free, dairy-free, egg-free/ vegan
Ingredients :
2 tablespoons ground flax
6 tablespoons warm water
1 cup all-purpose gluten-free flour
1 teaspoon baking soda, aluminum free
pinch of fine sea salt
1/2 – 3/4 cups raw cane sugar*
1/2 cup coconut oil, melted but not hot
2 small very ripe bananas (total of 1 cup smashed)
1 teaspoon vanilla extract
3/4 cups chopped walnuts
* (depending how sweet your like it with all the bananas in the recipe you get a little more sweetness from them)
Directions :
Preheat oven to 350F. And line a 6×9″ baking dish with parchment paper. Grease the top with extra coconut oil.
In a small bowl, mix ground flax seeds with warm water and set aside.
In a large mixing bowl, sift flour, baking powder and mix to combine.
In another bowl, smash the bananas and measure out 1 cup.
Add in all the liquid ingredients, including the ground flax 'egg' and sugar to the bananas and mix well.
Combine the wet and dry ingredients and mix well.
Add in the chopped walnuts and smooth the top.
Top with extra walnut pieces if preferred.
Bake at 350F for about 50 minutes or until golden on top and a toothpick inserted into the centre comes out dry and clean.
Allow to cool for about 30 minutes before cutting into it – I know – – the hardest part!! Enjoy!
We love making Banana Bread around here! It is so good, moist and tasty! And it's really fool-proof!
The ingredients are clean and natural and the end result comes out to be a lovely classic-tasting Banana Bread that you know and love – only better! ;)
If you've got little hands around as excited to make a Banana Bread as you are ~ don't forget to involve them in the process! My daughter loves smashing bananas – I think that's why our Banana Bread tastes so amazing, like no other!! ;)
This is a great dessert to make the night before and serve the next day. Or make in advance long enough so that you allow time to let it cool. My daughter could not resist the amazing smell in our kitchen and waiting 20 minutes was too long…. ;)
Whether you're on a specific diet or not, it's great to make healthier food choices. And choosing better ingredients that are naturally gluten-free and dairy and egg free, is fantastic for your health. By now, we don't have a single grain of wheat flour or white sugar in our home, and the ingredients we do stock up are at about 90% organic and 100% natural (unprocessed, foods with no preservatives, artificial flavours or colours etc. )
Cooking and baking from scratch is pure joy that brings warmth and smiles to the table…. and sitting down to a beautiful moist Walnut Banana Bread with your favourite people is just the best way to spend an evening… I think ;)
We enjoyed the last of this Walnut Banana Bread and another version when my sister and her boyfriend came over a little while ago (see it on Instagram)…. we ate over 1/2 of this one so quick that I needed to make another one immediately or else it wouldn't be enough to feed a crowd! Yes, this cake is so good that you might as well double up on your ingredients and make two! ;)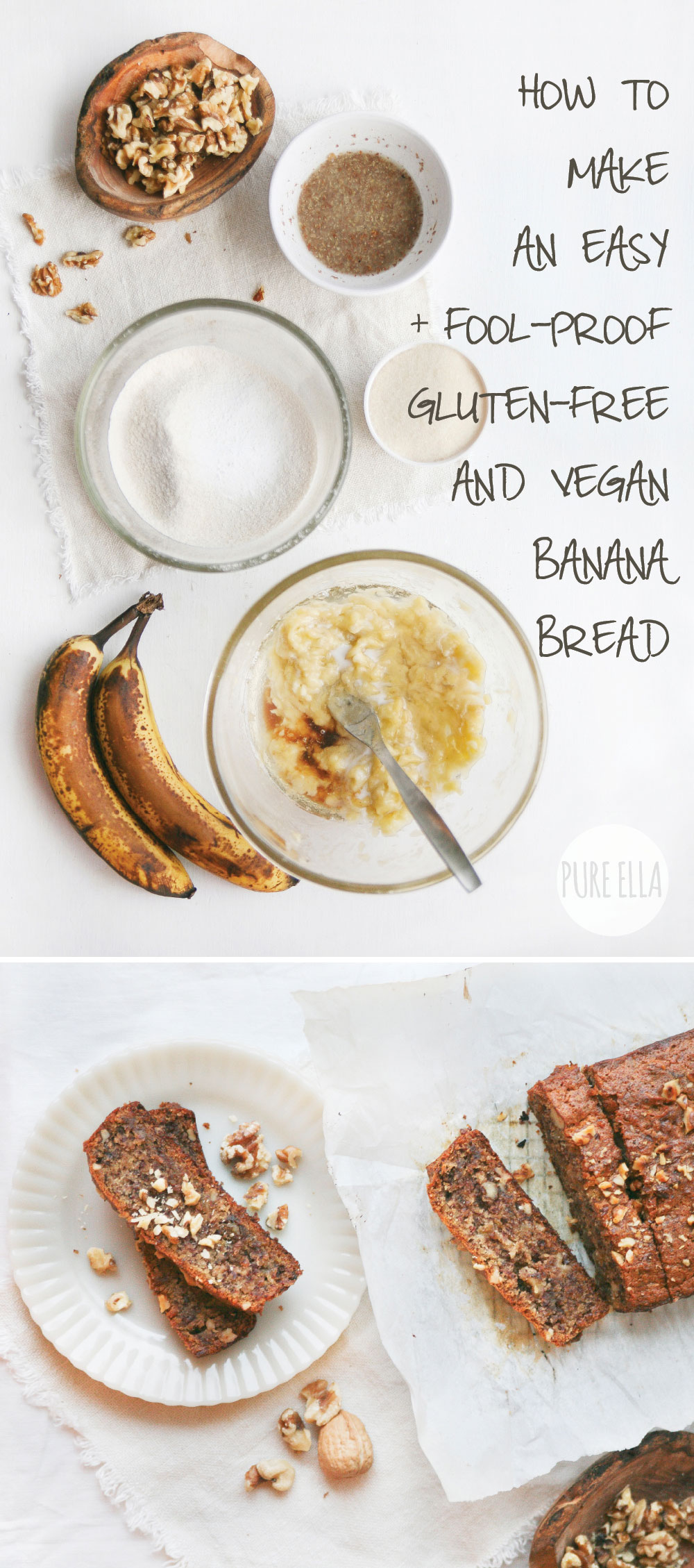 PS. If you haven't heard yet, Pure Ella is in the running for Best Food Blog Awards by Saveur Magazine! And today is the LAST DAY TO VOTE!!! This is huge my friends!!! ;) And if you like what you see here… I would love your support with a VOTE in the category of Best Family Cooking Blog!!! Every vote is much appreciated! You have until April 9th to cast your vote. Click HERE to go to the voting page, register first and cast your vote on the big red button under PURE ELLA!!! Love you all!!!
♥
Pure Ella
If you're new to Pure Ella, please sign up for email updates and join me elsewhere:
Facebook

//

Pinterest

//

Twitte

r //

Instagram

@pure_ella