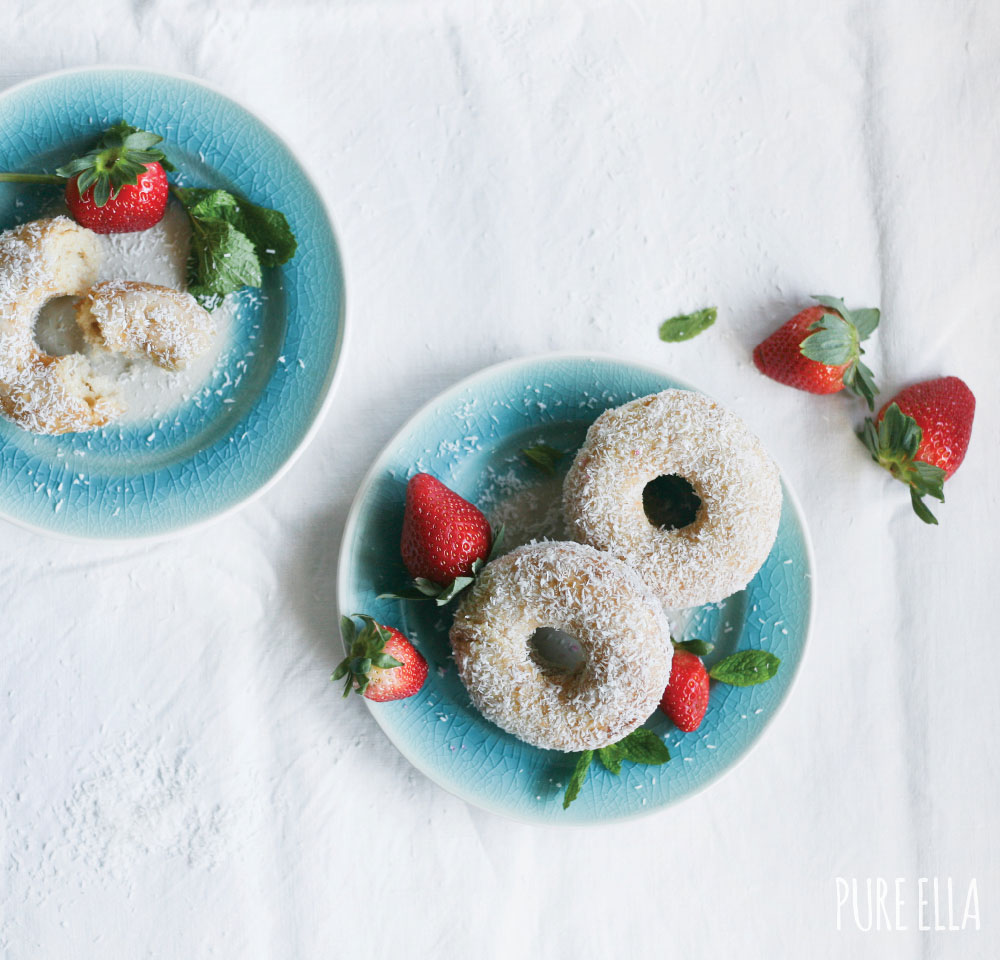 Today I have a very sweet and special treat for you. A classic all-time favourite dessert that we all love – but kinda feel guilty about biting into… Donuts! Plus there's a special announcement you'll read about at the bottom of this post ;)
It's true that donuts kind of have this bad reputation – but what's not to love – it's a round fluffy cake with a hole in the centre. Adorable, is it not? It's especially tasty when you create it with love and great all natural ingredients such as gluten-free flours instead of wheat, apple sauce for the egg, healthy coconut oil for butter or saturated fats and So Delicious Coconut Milk for a great dairy-free alternative.
Well, brush that guilt aside and enjoy the sweet side of life once a while with very delicious, moist and sumptuous Gluten Free and Vegan Coconut Vanilla Donuts! (or doughnuts as we actually call them).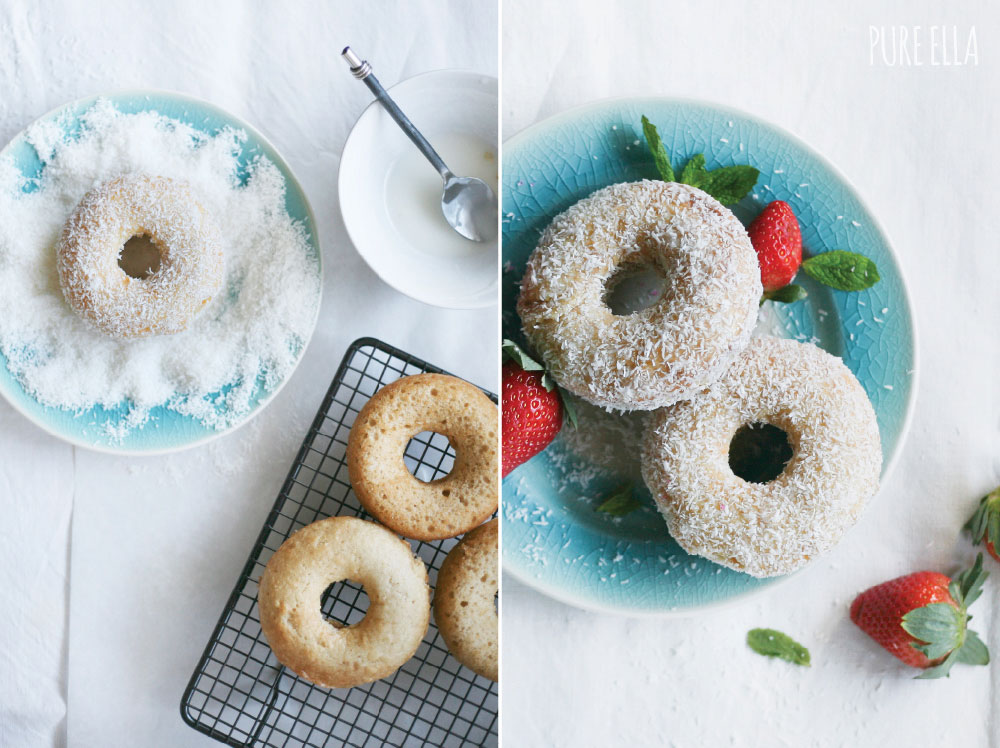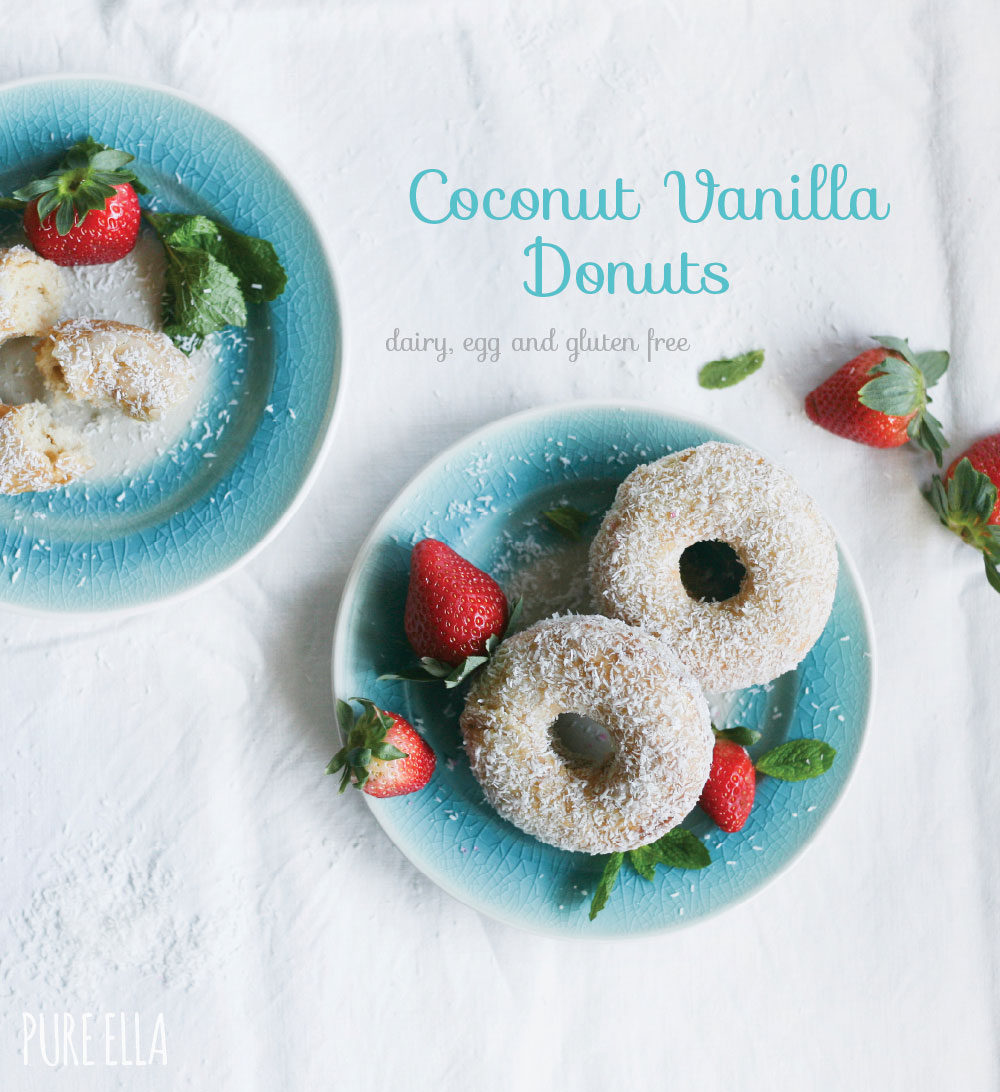 [yumprint-recipe id='10']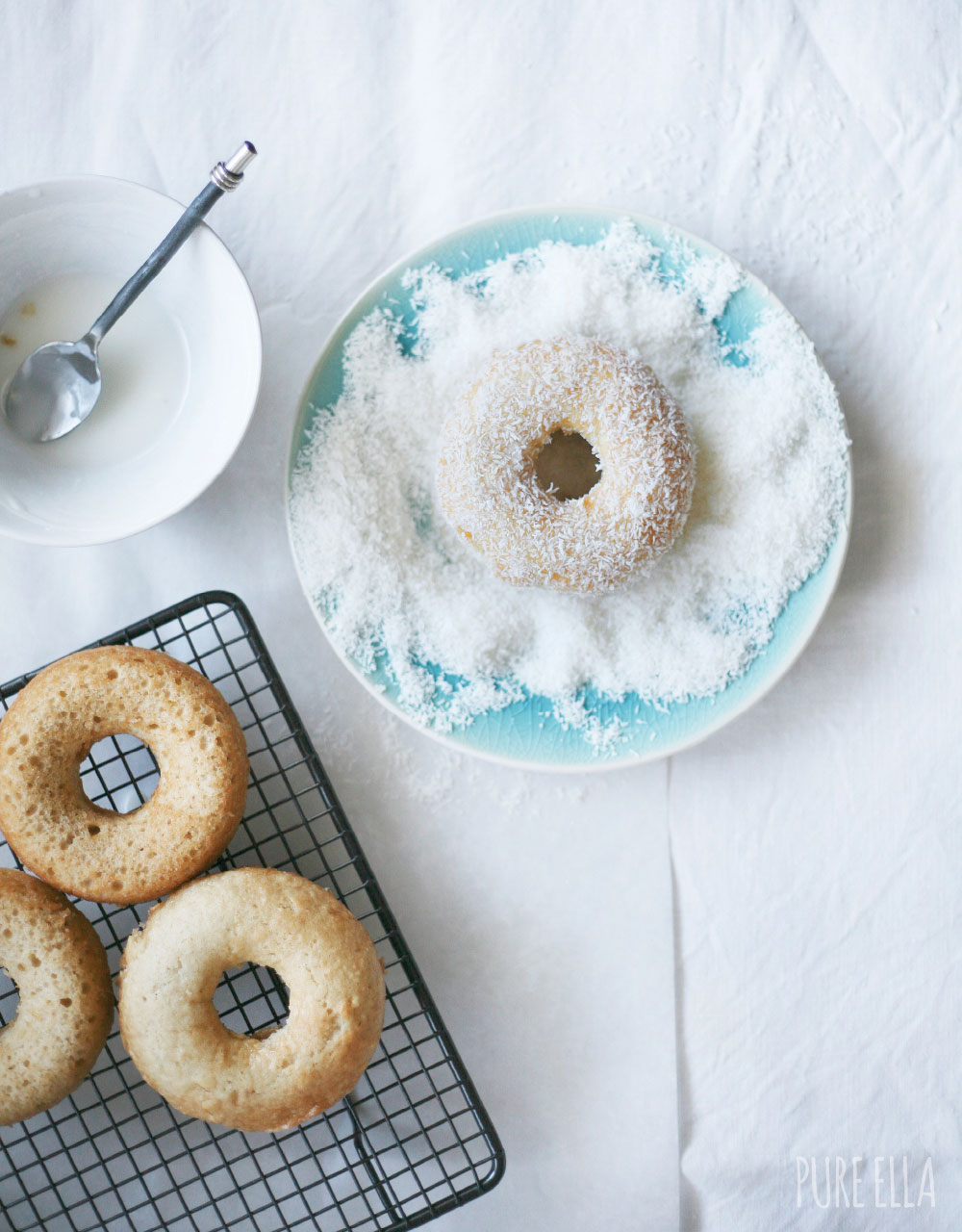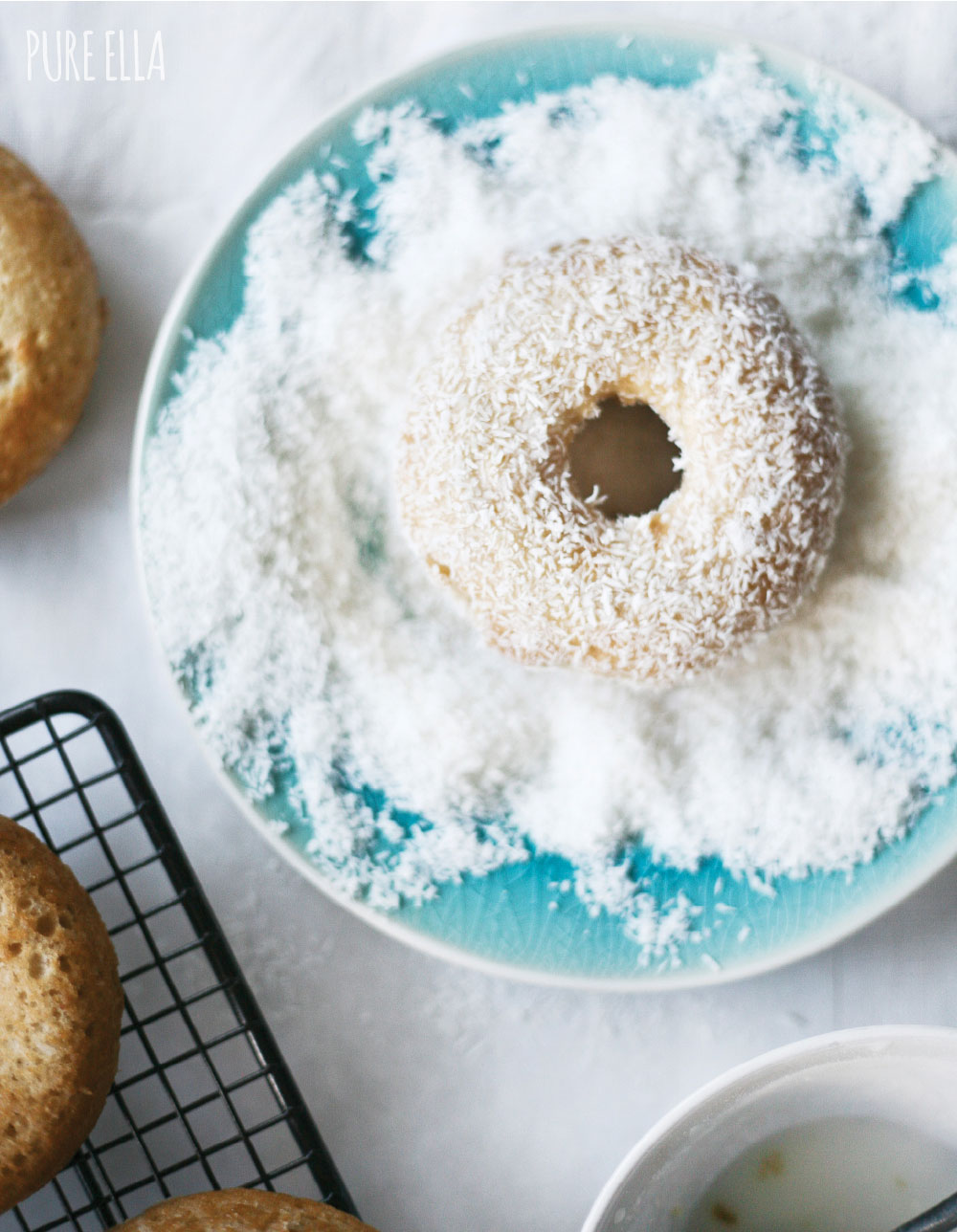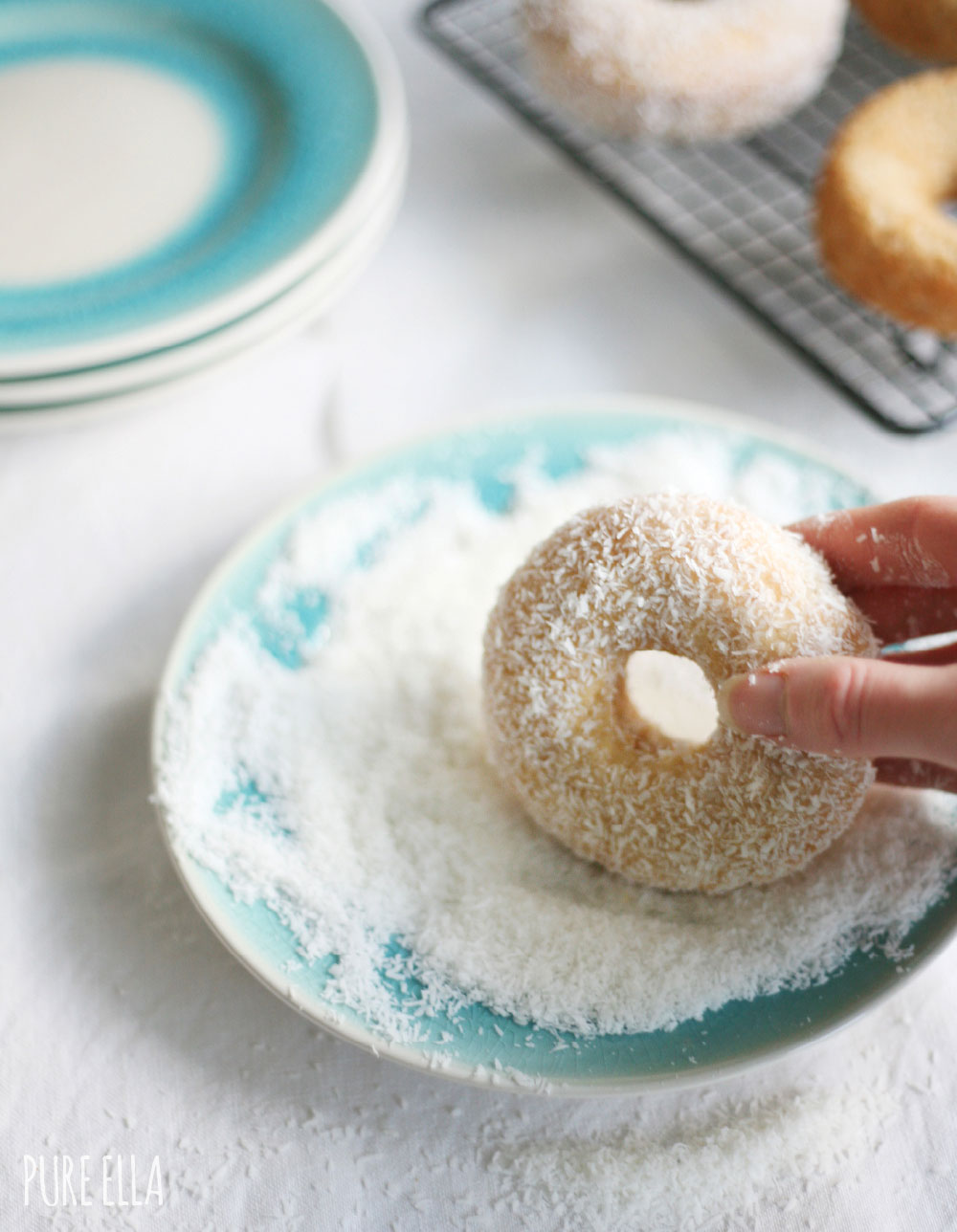 I think home baked donuts are the most divine treat ever. I enjoyed the process so much that I don't think I stopped smiling until the next day. Good things make a girl happy and when you know the ingredients are wonderful and you make them with so much love – you know they will brighten up everyone's day and you'll still feel good that they're having a quality dessert. I've made them several times since and my daughter runs home from school fast when I tell her I took out a fresh batch from the oven…
We don't obsess with sugar (in fact, we don't own any white sugar at all) and I would say my sweet-tooth is now tamed and under control – but it's nice to know you can make healthier desserts that make everyone happy. I now look forward to baking something for the weekend, and it's now the only official dessert we eat during the week. Nothing ready-made gets purchased and everyone waits for mama's baking ;) This is a huge obligation I'm undertaking here ;) Sometimes Love does come in the shape of a donut! ;)
Simply put, these Coconut Vanilla Donuts are the most perfect pure dessert that is completely… SO Delightful!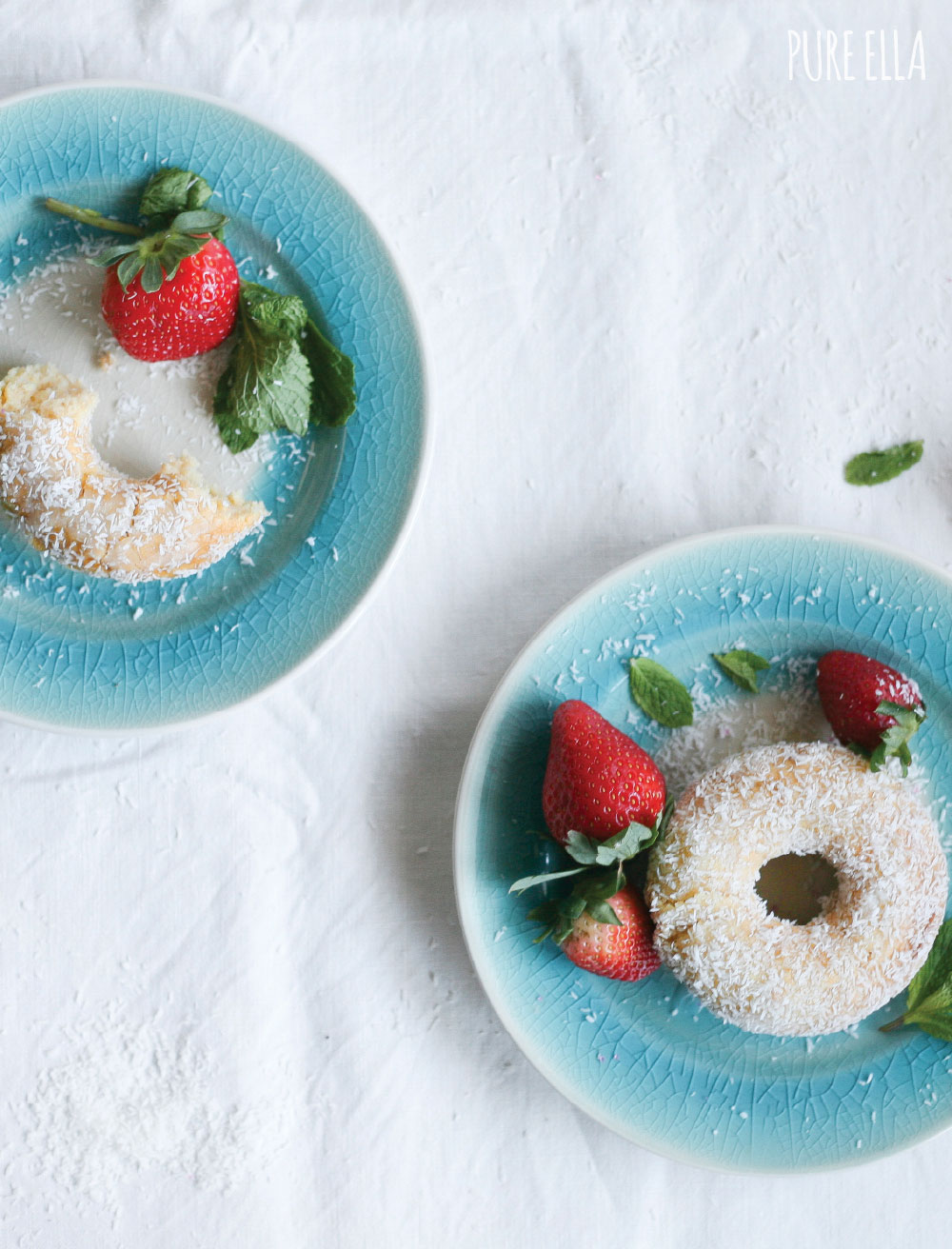 And here's my BIG news!
I am very happy to announce that I have collaborated with So Delicious Dairy Free to work on a fantastic recipe book : So Delightful! (view the eBook version here).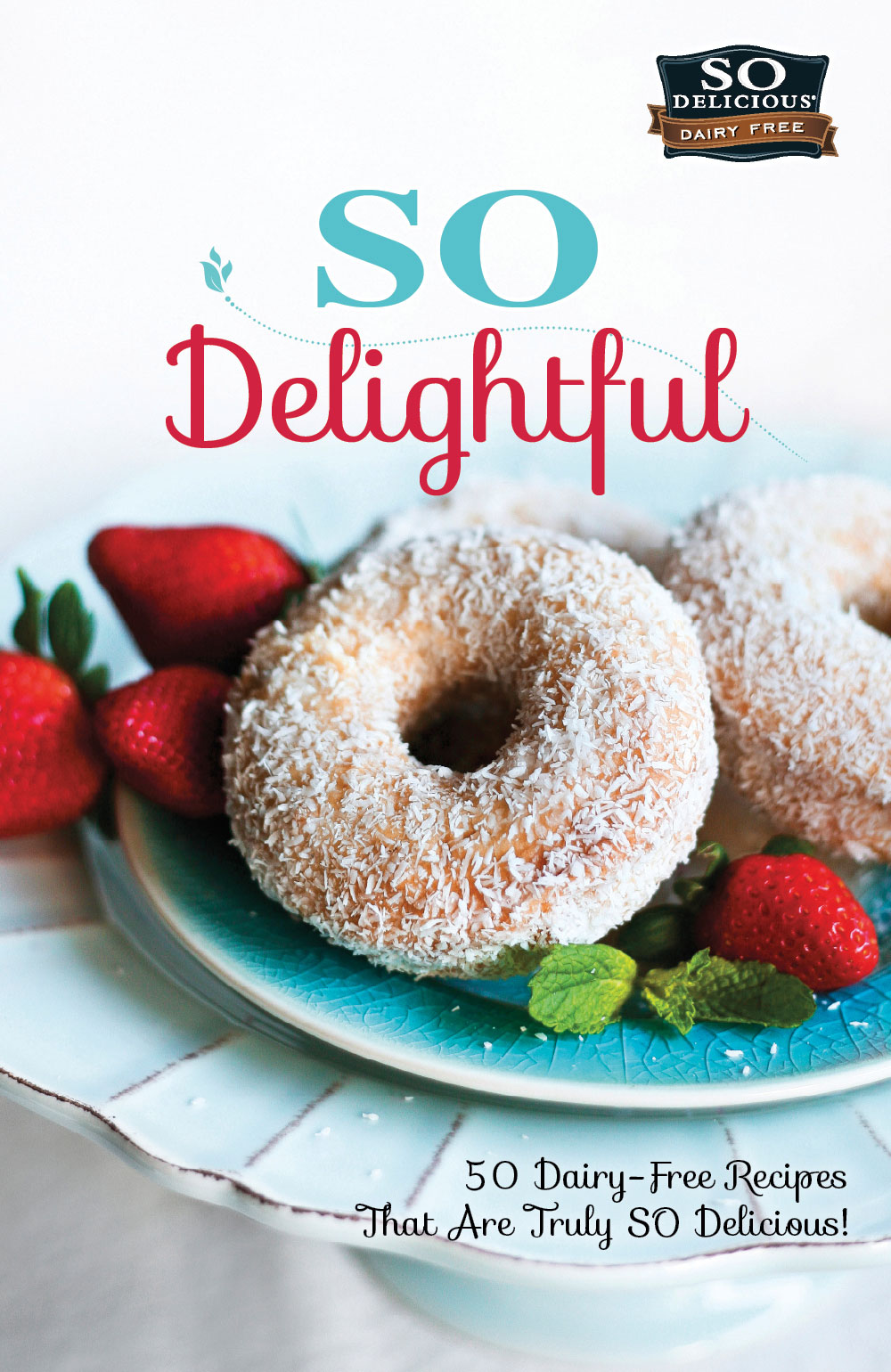 And these Coconut Vanilla Donuts are one of the dozens of wonderful recipes featured in the book, and they also grace the cover of this amazing recipe book. Wow!!! (this is equivalent of receiving an Oscar in Hollywood for me, ok?) In the book, I am one of many featured food bloggers that shared their recipes as well as the graphic designer of the entire cookbook.
It was a complete joy to create this book from the very early planning stages to the layout designs and every detail on all 92 pages throughout the 50 recipes and photos. This project was a dream come true and not one moment felt like 'work'! I feel very lucky to have been selected as the designer of this cookbook. I owe all my sincerest gratitude to Gail Davis for selecting me for this wonderful project, for her enthusiasm and most amazing collaboration and fun I couldn't have imagined. I have been a loyal fan of So Delicious products but getting to work with the team behind the scenes has been a real joy and an even bigger appreciation and respect for a wonderful product and company as So Delicious Dairy Free truly is.
As a graphic designer for over 10 years, I have to admit that this was the first project I was able to bring all my passions into one. Passions for design, photography and wonderful delicious food!
What can I say, I truly do what I love and I love what I do ;)
Thank you again to So Delicious Dairy Free and thank YOU for supporting Pure Ella. Let's all celebrate with some Donuts ~ shall we?