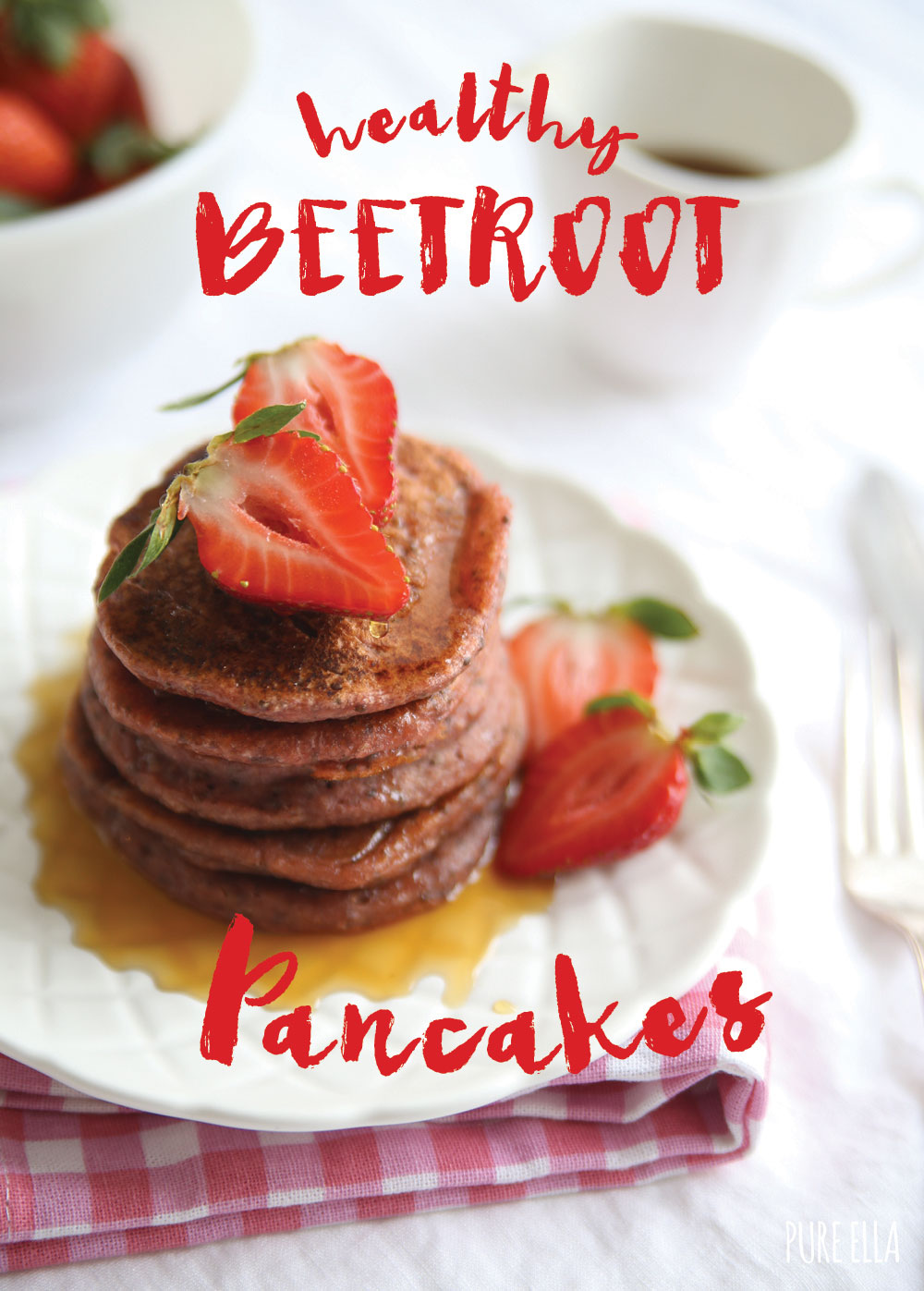 LOVE is in the air and if you're like me…. you've probably been dreaming of pink coloured pancakes for this Valentine's Day! These pancakes are incredibly delicious, moist yet fluffy and taste amazing! And they are a pretty shade of pink – can you guess from what source? Yes, Beetroot! – I bet the title of this recipe already gave that away. lol
These Healthy Beetroot Pancakes are vegan and can be made gluten free also. I hope you enjoy them soon!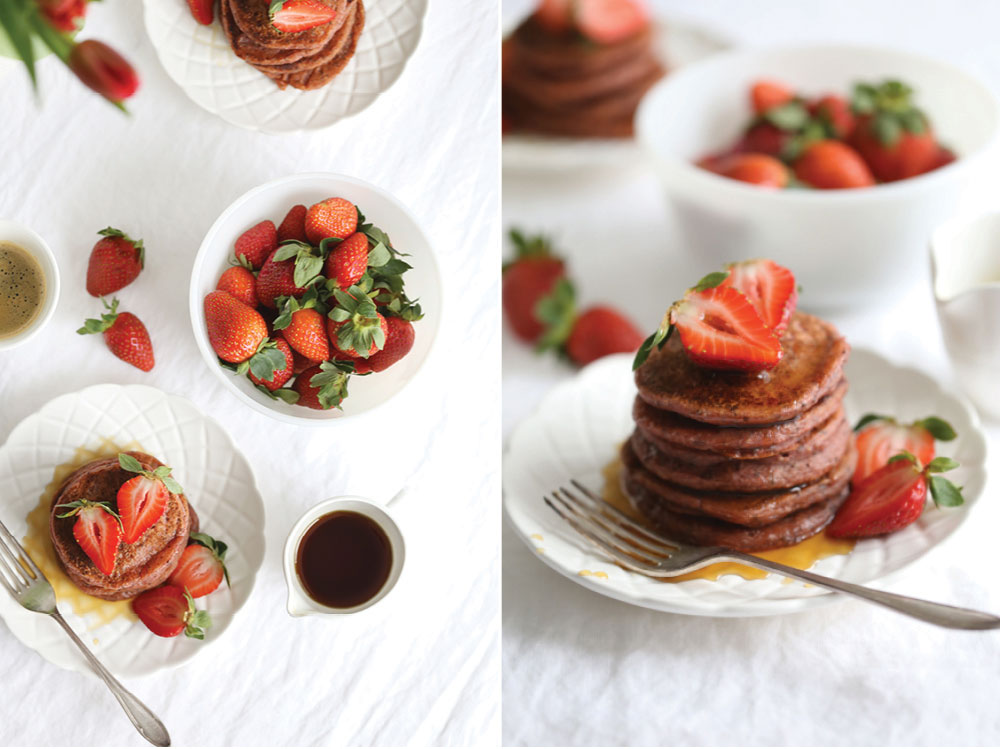 Pink pancakes are the cutest thing to land on your plates – for you and your Valentine (and kids included, if you have any around)!
Of course the idea of using Red 40 food colouring quickly sends shivers down my spine – food colouring is incredibly toxic and there are even studies that they lead to behavioural problems in children and other health problems. So, of course I love finding natural sources of food colouring!
And guess what? Nature already has tons of natural colours in foods that can be incorporated to give a little colour boost! Here in this pancake recipe, it was a perfect pairing with the beetroot plus it added a great health boost to a delicious breakfast! Win!
And how perfect for Valentine's Day, right? My heart just skipped a beet! ;)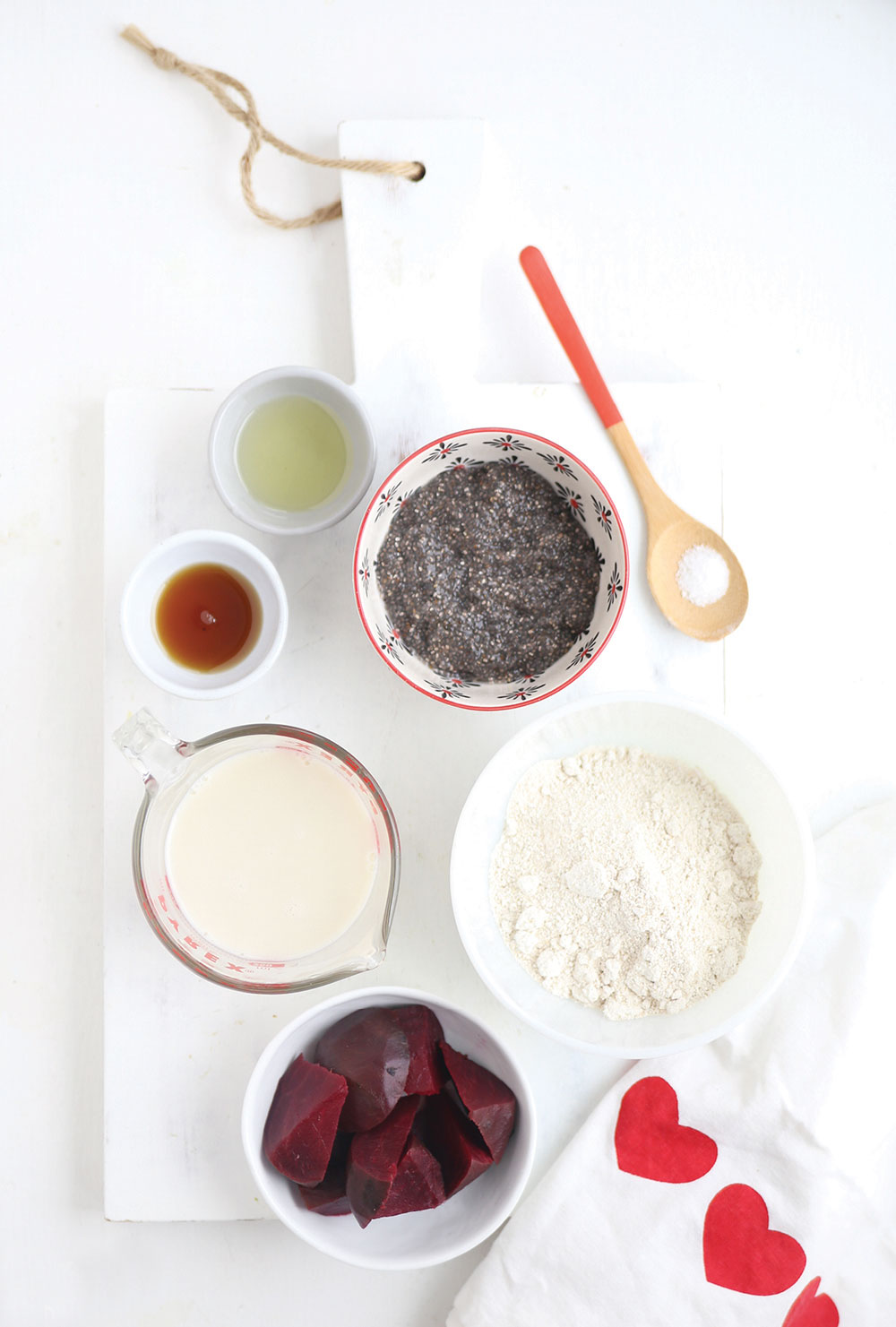 Healthy Beetroot Pancakes
Delicious, beetroot-infused fluffy pancakes that are naturally dairy and egg-free and are wheat-free and can be made gluten-free.
Ingredients :
3 tablespoons chia seeds
1/2 cup hot water
1 cup oat flour*
1 cup spelt flour (use all-purpose gluten-free flour for gf version)
1/4 teaspoon fine sea salt
1 teaspoon aluminum-free baking powder
1 cup So Delicious Coconut Milk or almond milk (or other dairy-free milk)
1-2 tablespoons maple syrup or honey
1 large beetroot (1 cup cooked, peeled & chopped)
1 tablespoon grape seed oil or coconut oil (melted) + extra for cooking
fresh strawberries and maple syrup for serving
Directions :
In a small bowl, mix the chia seeds with the water and set aside for about 10-15 minutes.
Add the chia seed mixture, flour, salt, baking powder, milk, maple syrup, cooked beetroot and oil into a food processor and mix on high until well processed.
(can you skip over to that photo of the mixture in the food processor and admire this colour…. so so pretty, creamy (I wanted to eat that up straight as is!) ;)
Heat a large pan (I like using cast iron) with coconut oil over medium high heat. Pour or scoop the batter onto the pan, using approximately 1/4 cup for each pancake. Brown on both sides and serve hot.
* you can make your own oat flour by mixing oatmeal flakes in a high speed blender or food processor.
Oats are naturally gluten-free but can be contaminated with gluten during production. Look for certified gluten-free oats if you're concerned about gluten.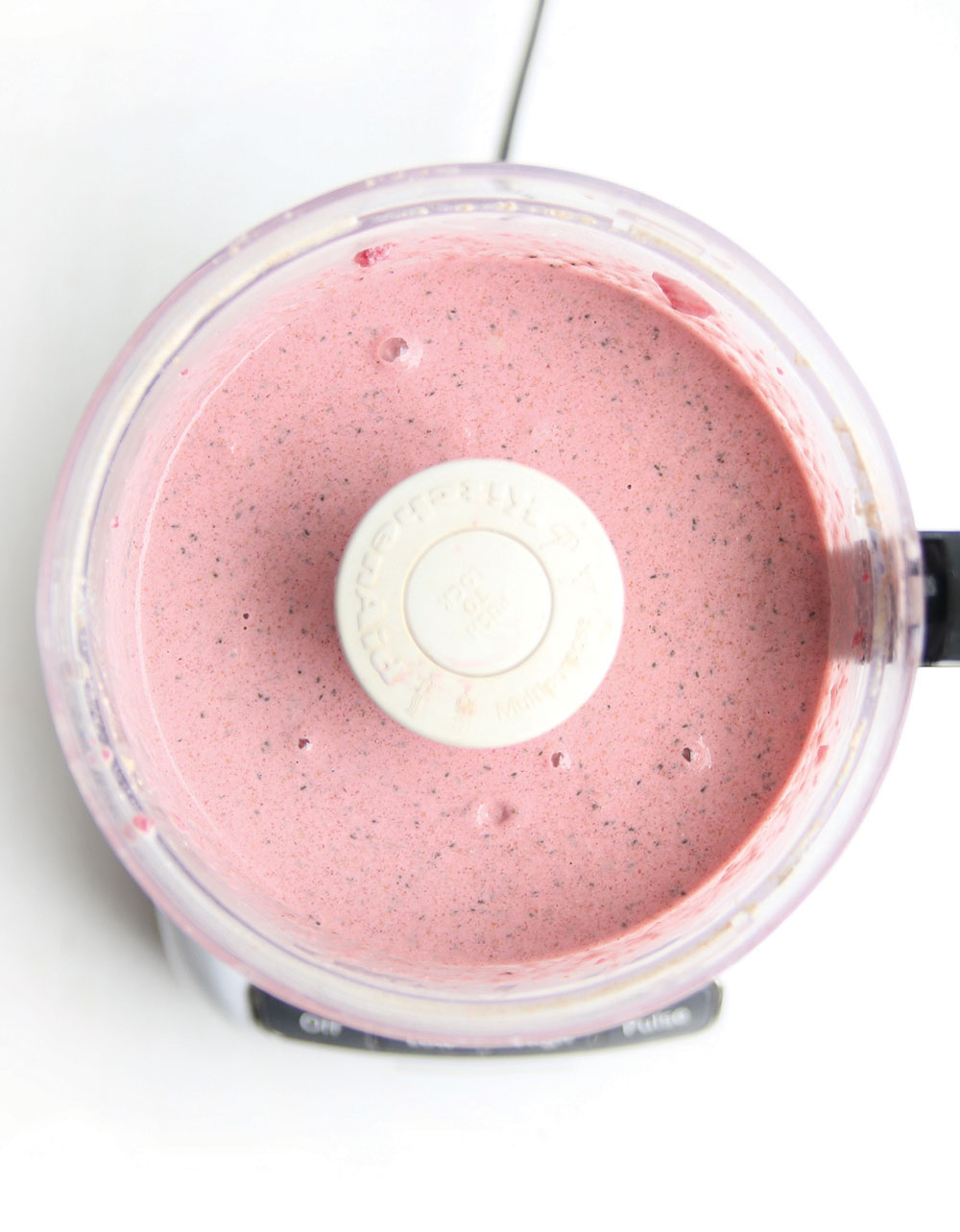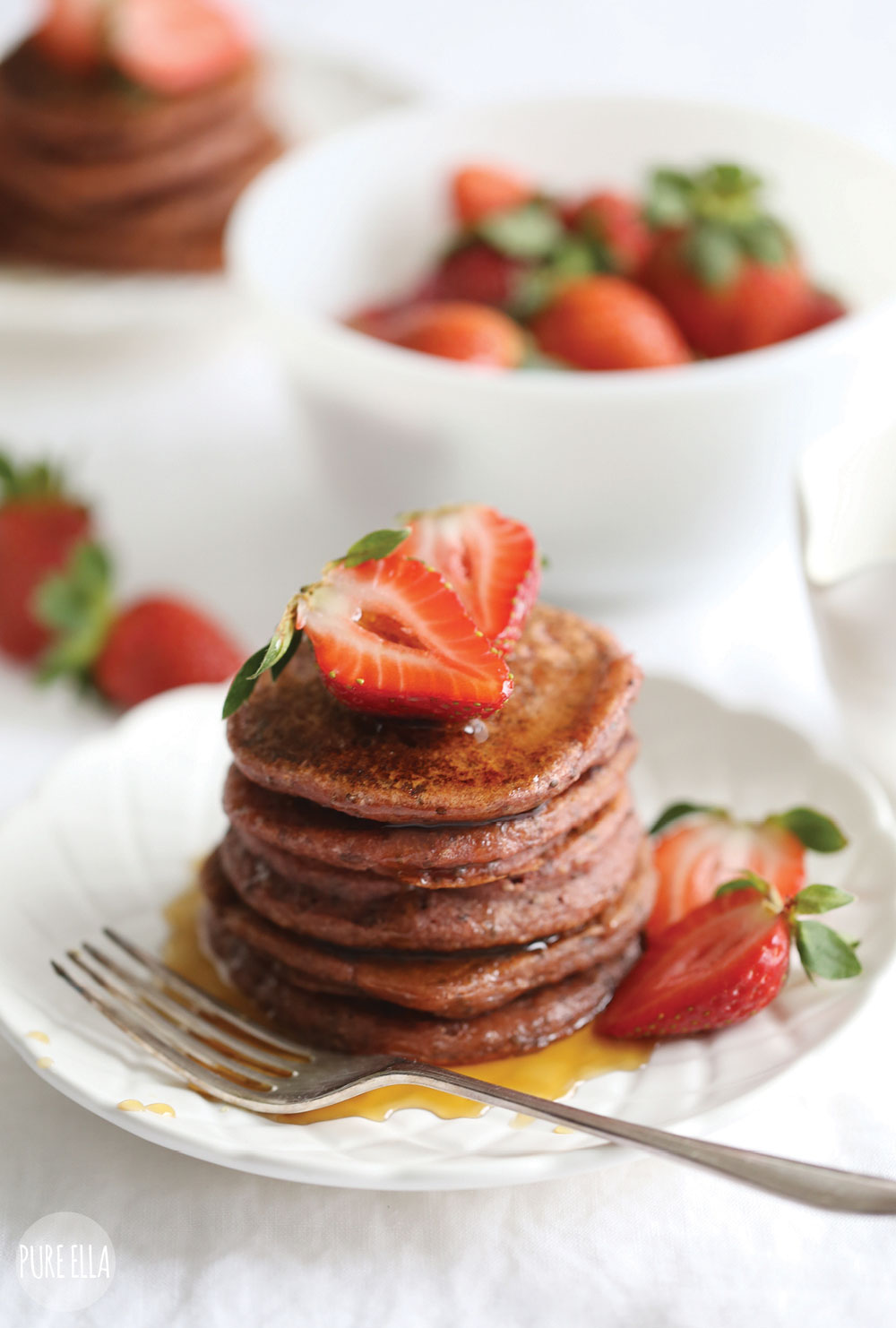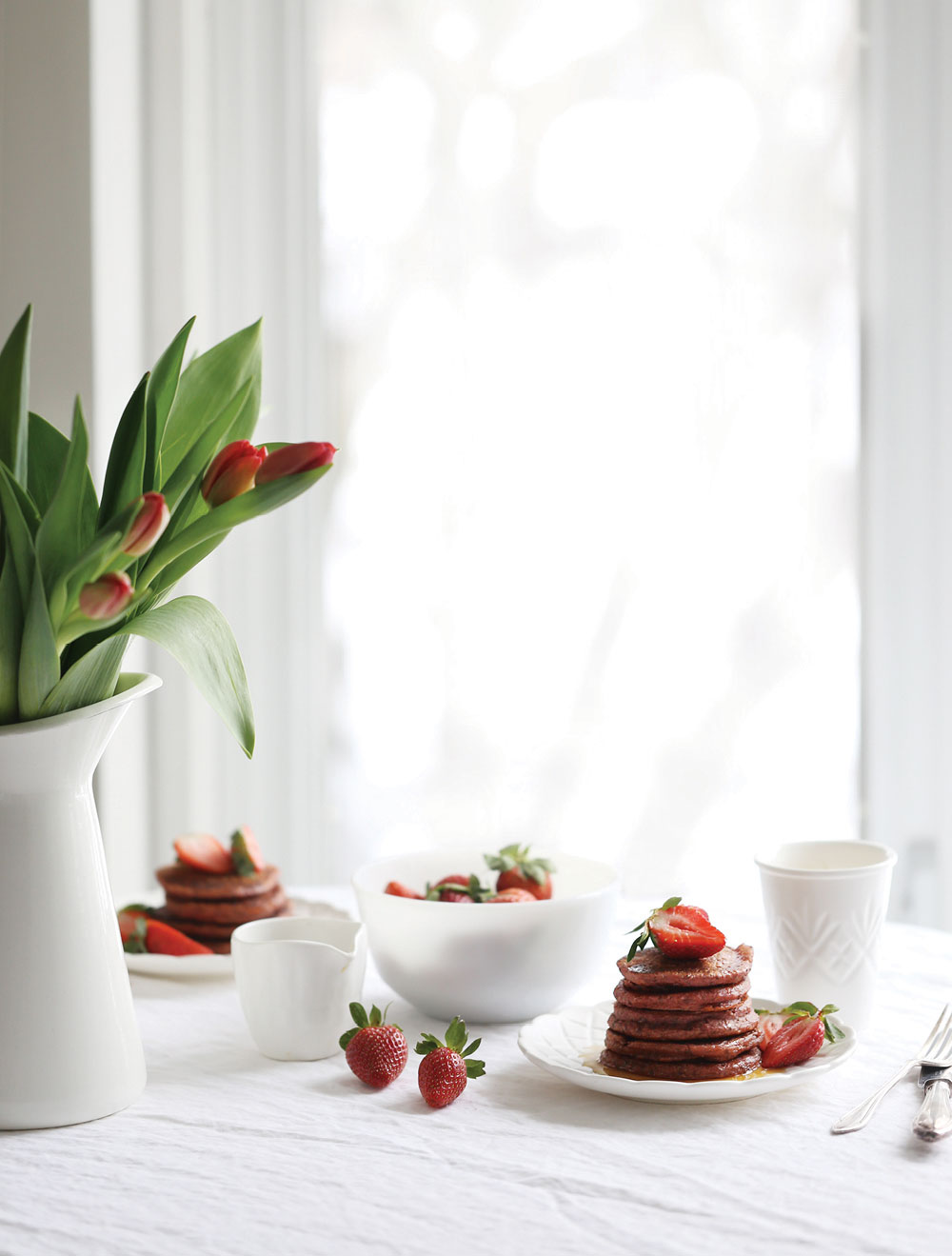 These were so perfectly delicious ~ light, fluffy and just a great pancake recipe with the delicious add-on of beetroot!
It's so much fun to make and eat these so I hope you'll be enjoying these soon!
ps. these are completely kid-approved too – with my daughter's words "oh, these are actually good mommy"
(ha ha – 10 minutes earlier when she spied on me and saw the ingredients, she's like "beets? that's disgusting I'm not eating these" :) *kids!*
So if you are making these for kids… (or grownups) it's your call if you want to announce that there's beets in their pancakes or not. Sometimes it's just better to keep things a secret… but I also want my kids to not get weirded out by food and test their taste buds and make them experience different flavours and foods!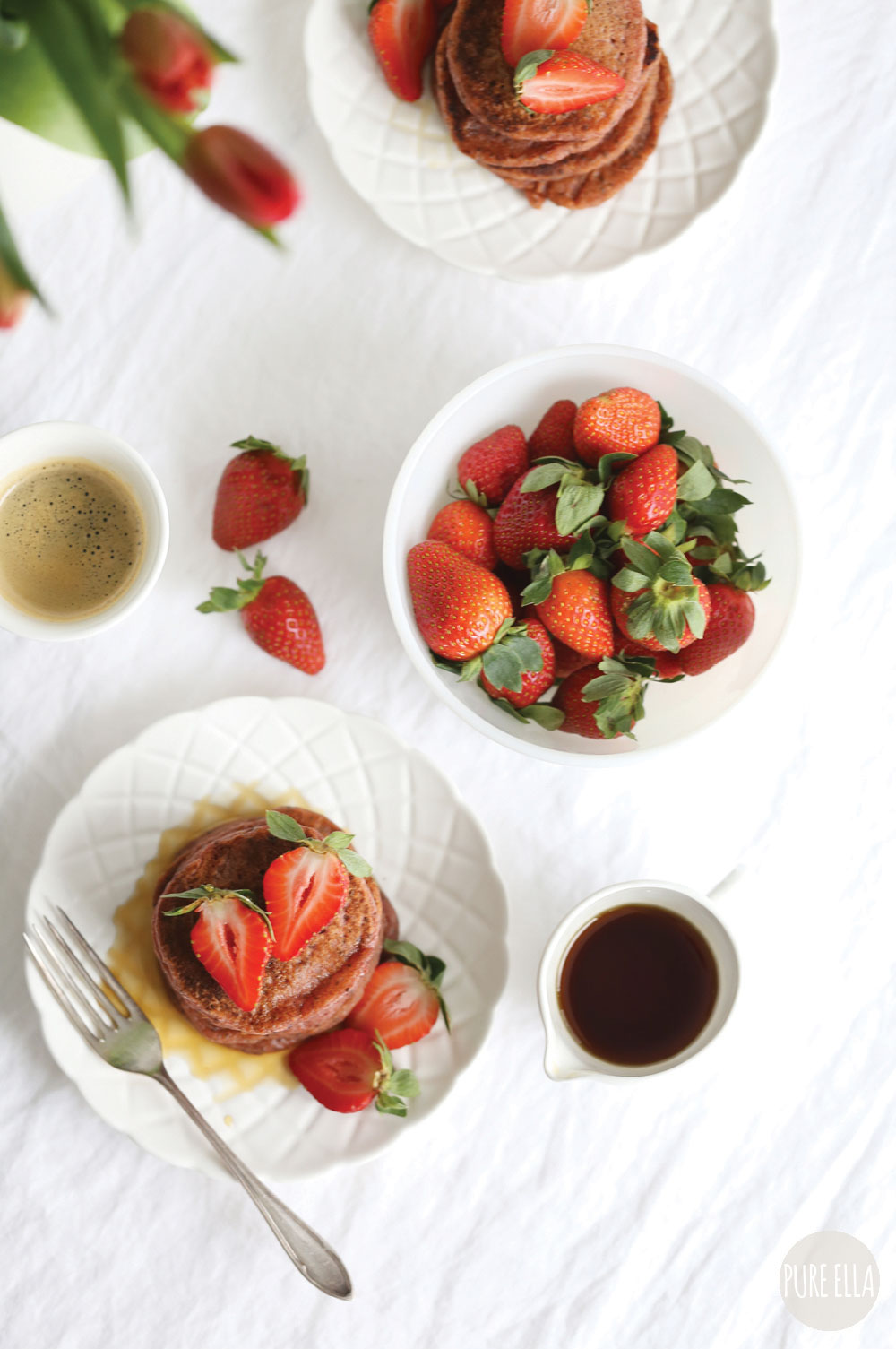 This healthy pancake recipe is just so easy too – I can already see these happening on Valentine's Day again and quite possibly for Mother's Day or we pretty much won't wait for special occasions – just whip them up any day, any time! And I hope you will too! xo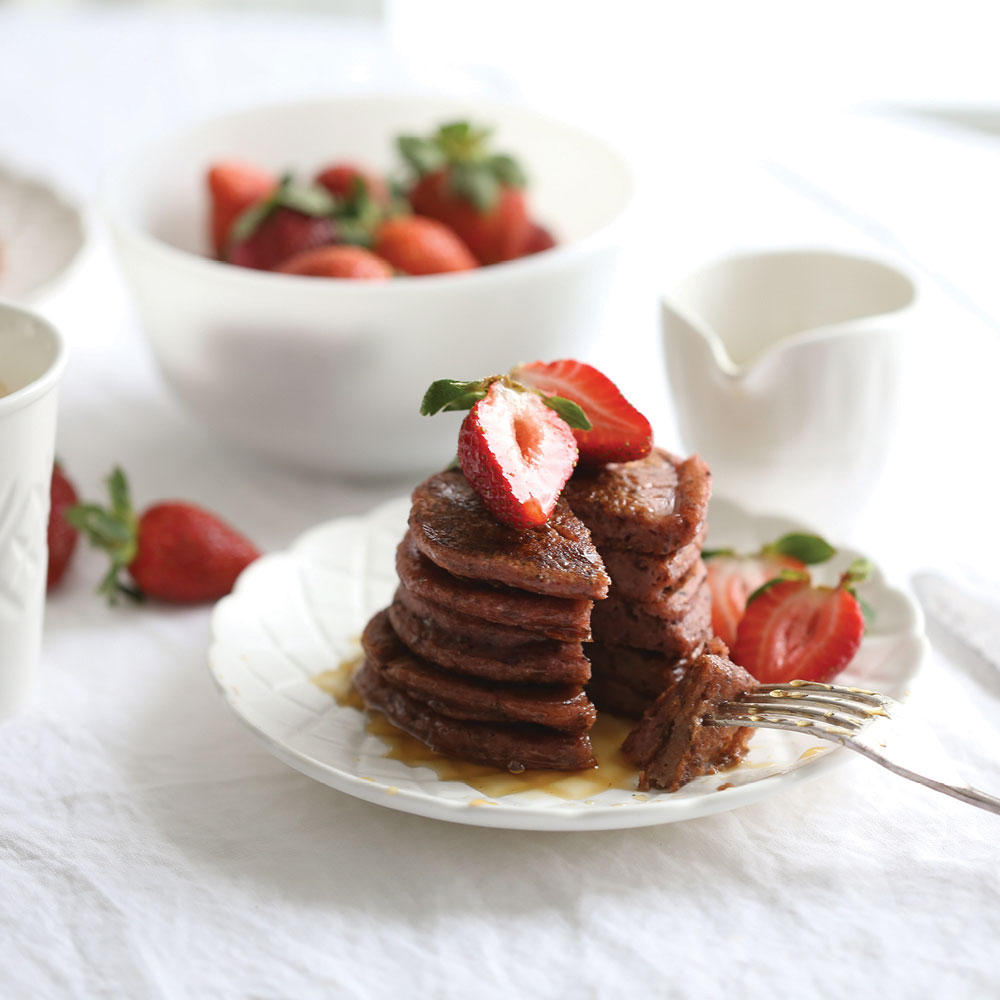 Summary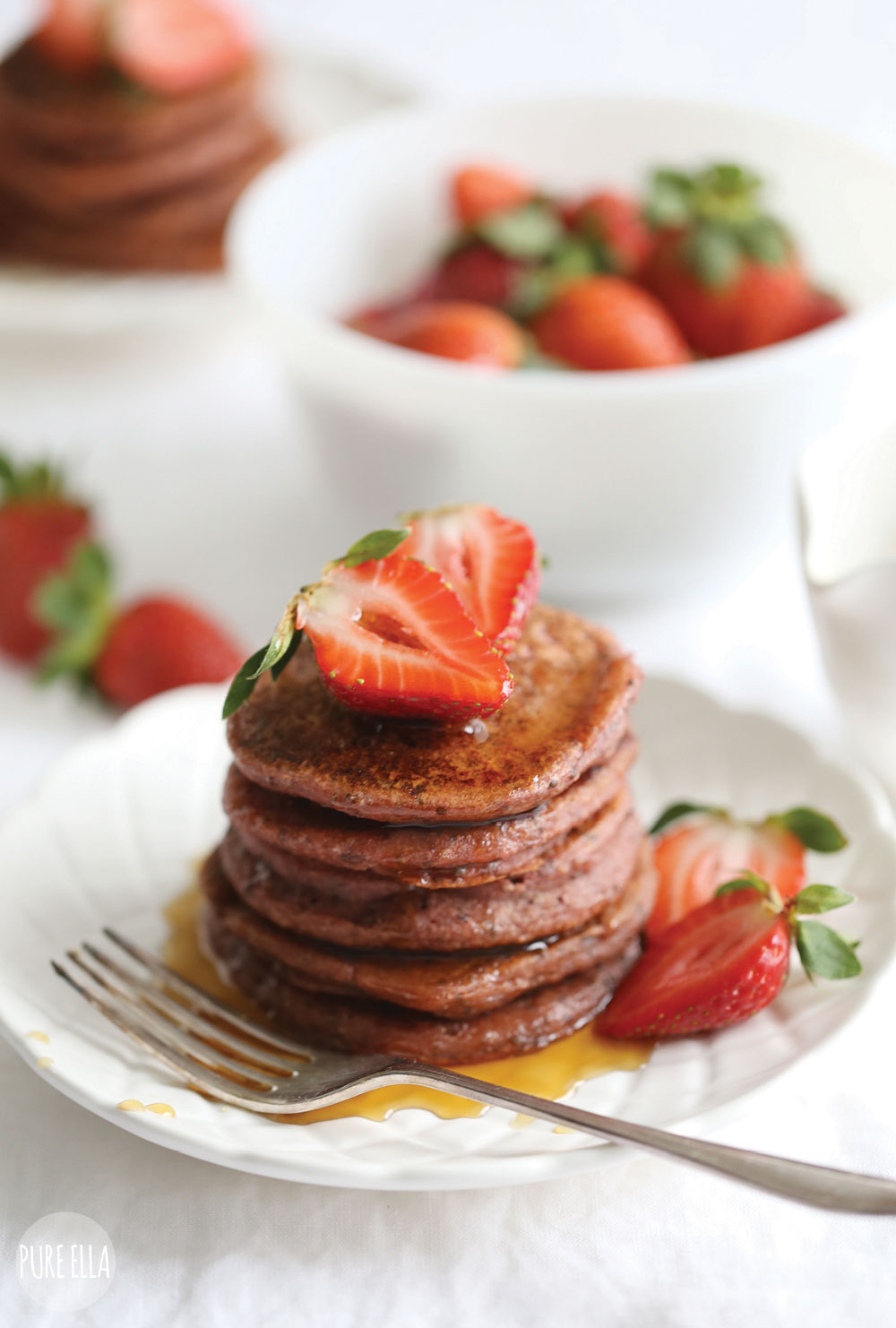 Recipe Name
Published On
Preparation Time
Cook Time
Total Time