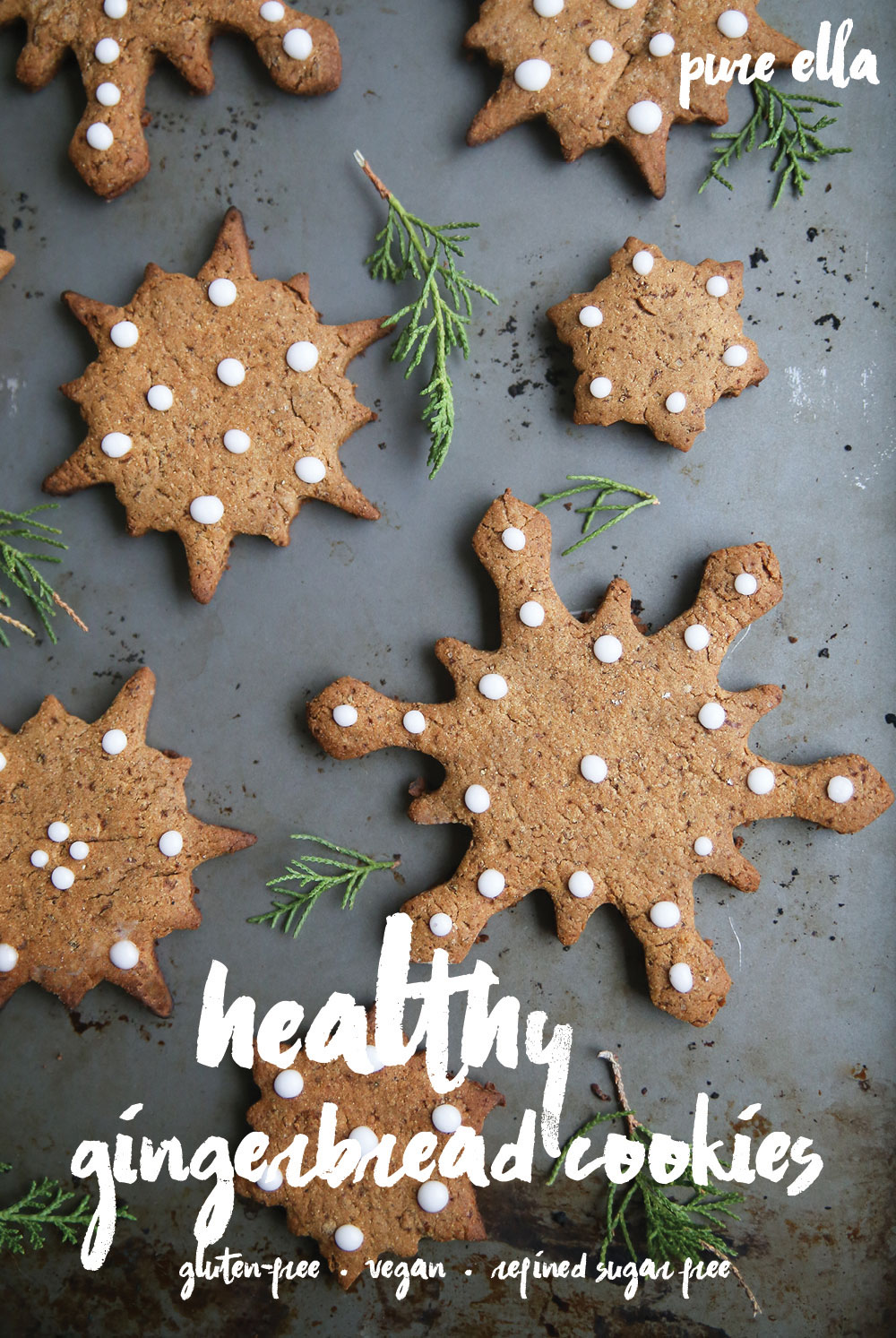 It's beginning to look a lot like Christmas… :) and it's time for Gingerbread EVERYTHING! And from these ah-mazing Gingerbread Brownies I just shared and that are an instant hit!! We move into the classic yet healthy Gingerbread Cookies!
Let's just embrace Gingerbread Spice everything season and go with the flow… make a bit batch of the spice mix and put it into everything from pancakes, to smoothies, to just good old hot almond milk (my favourite!) :) That would go SO well with these Gingerbread Cookies!! Enjoy!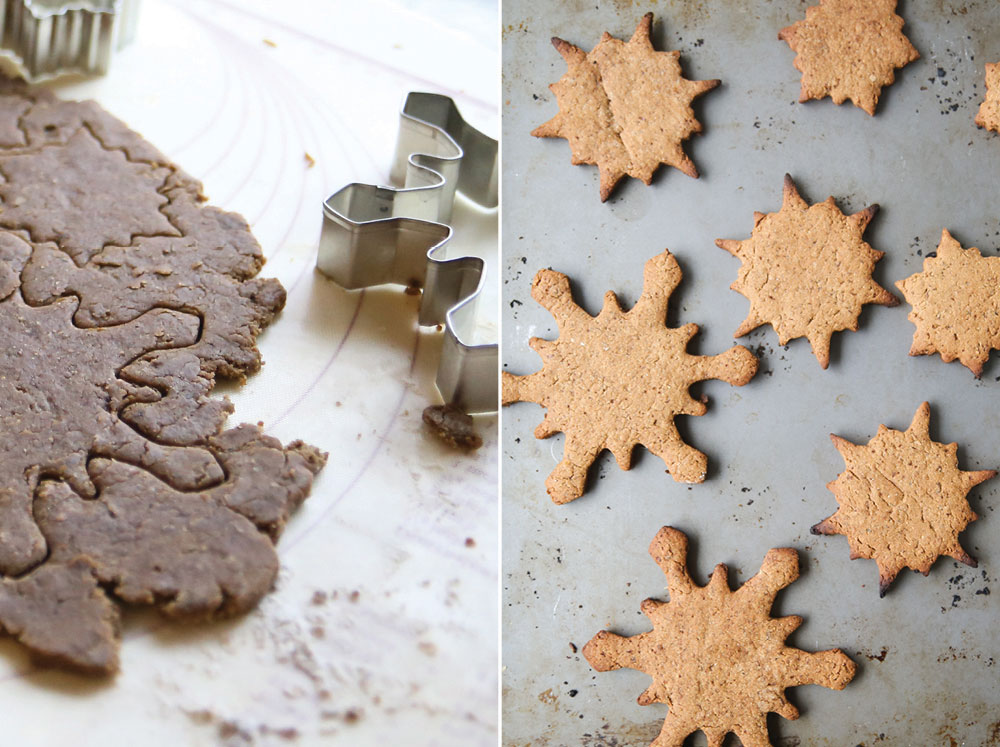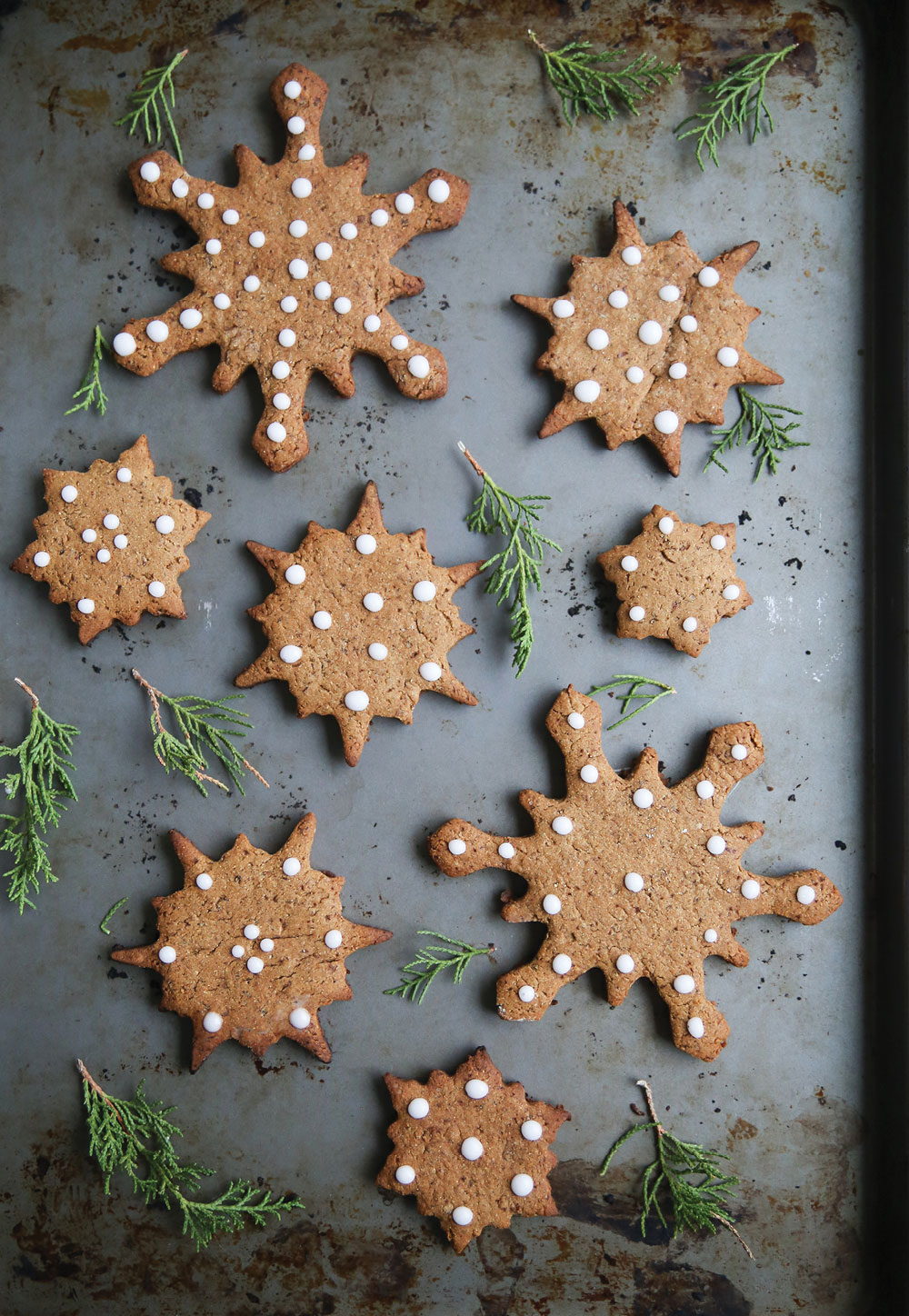 Healthy Gingerbread Cookies
2016-12-09 11:25:12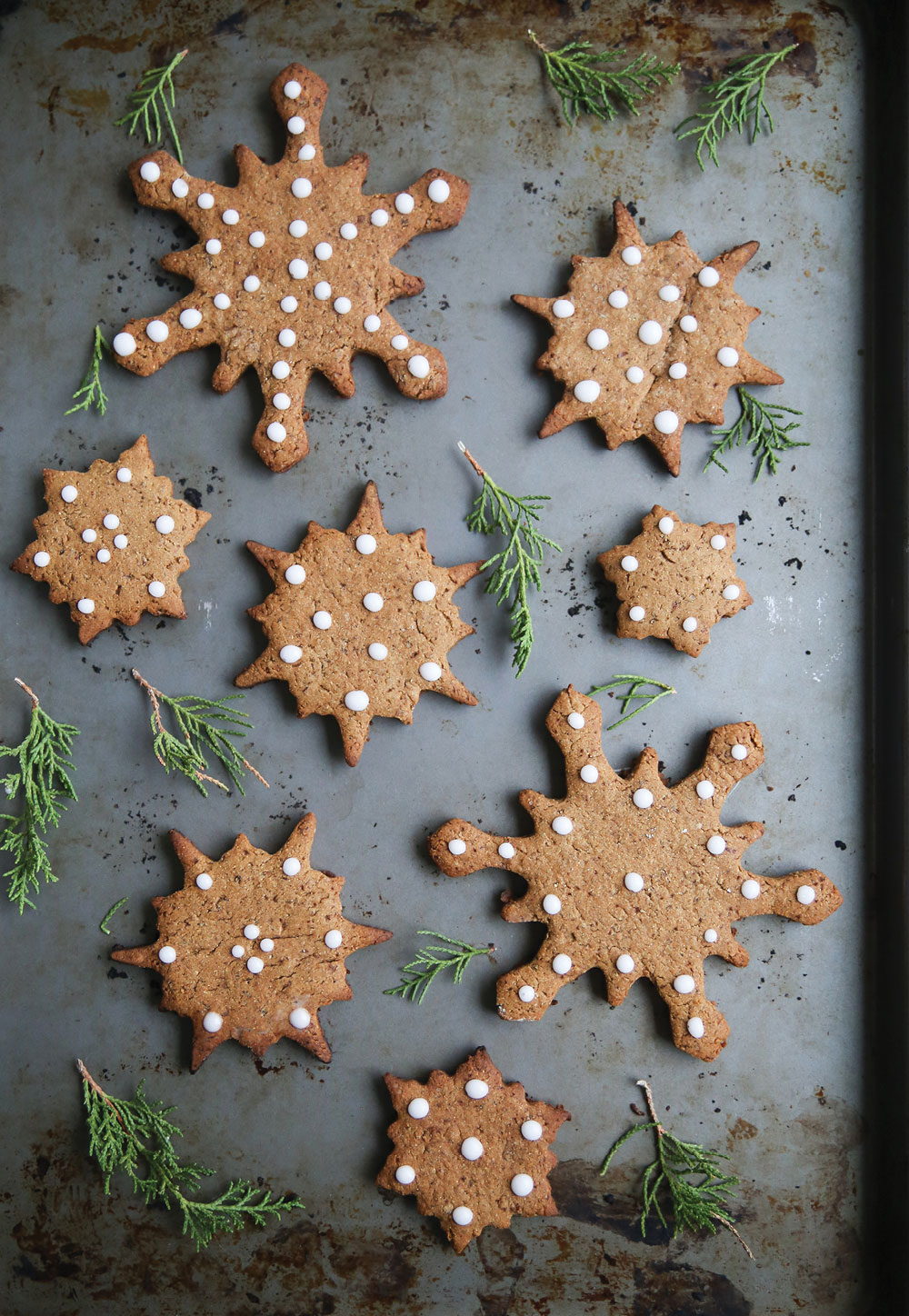 Ingredients
1 tablespoon flaxseed meal
3 tablespoons hot water
2 1/2 cups gluten-free flour mix
1 tsp baking soda
1 tsp ground ginger
1/2 tsp ground cinnamon
1/4 tsp ground cloves
1/2 cup vegan butter
1/2 cup molasses
Icing
1/4 cup organic powdered sugar
about 1 tablespoon hot water
Instructions
Preheat oven to 375F and line a baking sheet with parchment paper.
In a medium bowl, mix the flaxseed with water and set aside.
In another bowl, mix the dry ingredients: flour, baking soda and spices.
In an electric mixer, beat the butter until soft and fluffy, add in the flax mix and molasses.
Then slowly add in the dry ingredients a few tablespoons at a time.
Turn off mixer and form two balls and wrap each one in plastic wrap and place in the refrigerator for about 20 minutes to harden slightly.
Sprinkle some flour onto a board and rolling pin and roll out the dough about 1/4″ thick.
Cut out shapes and place on a parchment-lined baking sheet. (Be sure to cut shapes of equal size to bake at the same time or the small cookies will burn faster).
Place on the prepped baking sheet and bake for 7-10 minutes until the cookies are slightly browned.
Remove from the oven and let cool on the baking sheet for one minute before transferring them onto a wire rack to cool completely.
Decorate with the Icing (optionally)
Notes
The icing is super simple to make but it's made from refined sugar (even when organic) so I add just little tiny dots of icing to decorate. Enough sweetness to balance the gingerbread cookie experience ~ but with less sugar.
You really don't need to drizzle a ton of sugar on your cookies. Quantity is everything ~ they're still delicious cookies if you have just a touch of icing. You'll see! :) Enjoy!!
Pure Ella http://pureella.com/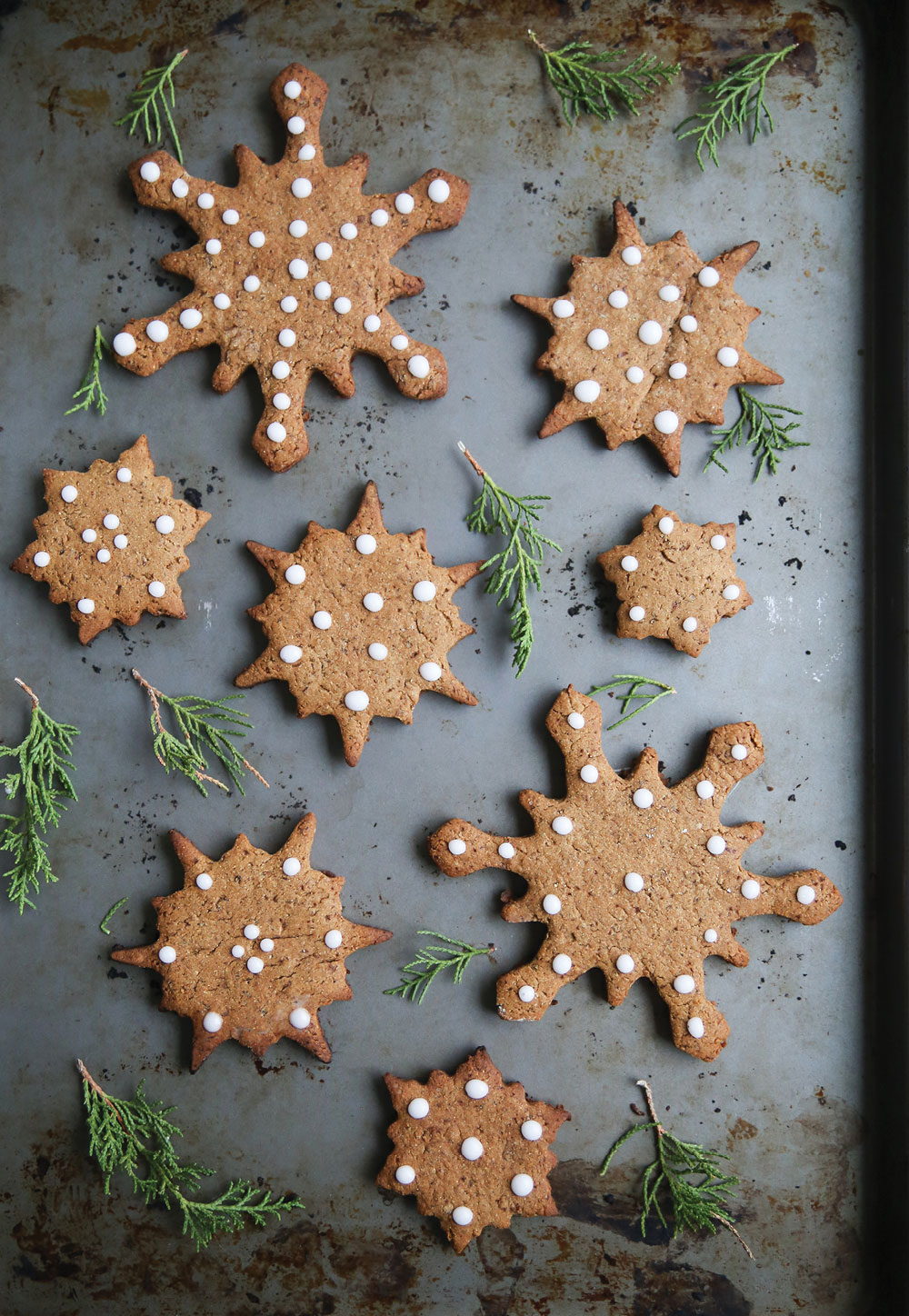 These cookies (without the icing) are sweetened with only Molasses ~ which is probably THE healthiest sweetener in the world. (But it doesn't go with every recipe…) luckily it's essential in these Gingerbread Cookies.
Molasses though has incredible health benefits – it is especially high in iron and calcium. So if you like the flavour – use that as your main sweetener whenever you can – I like to make hot almond milk with it or add to my coffee during the holiday season along with a bit of the gingerbread spice mix ~ so good!
What I suggest with this recipe, is to add just a tiny bit of icing – these little dots were super cute and added the perfect little touch and it was just enough sweetness! You don't need to have a solid layer of icing on top of your cookies (sorry Martha Stewart! ;)) That's when home-baked sweets can be worse for you than store bought – it's when you make ridiculous choices not only with ingredients but also with the amount of sugar you add.
When it comes to sugar – it's about the QUALITY AND QUANTITY ~ remember this :) (the golden rule of Cut the Sugar! ;))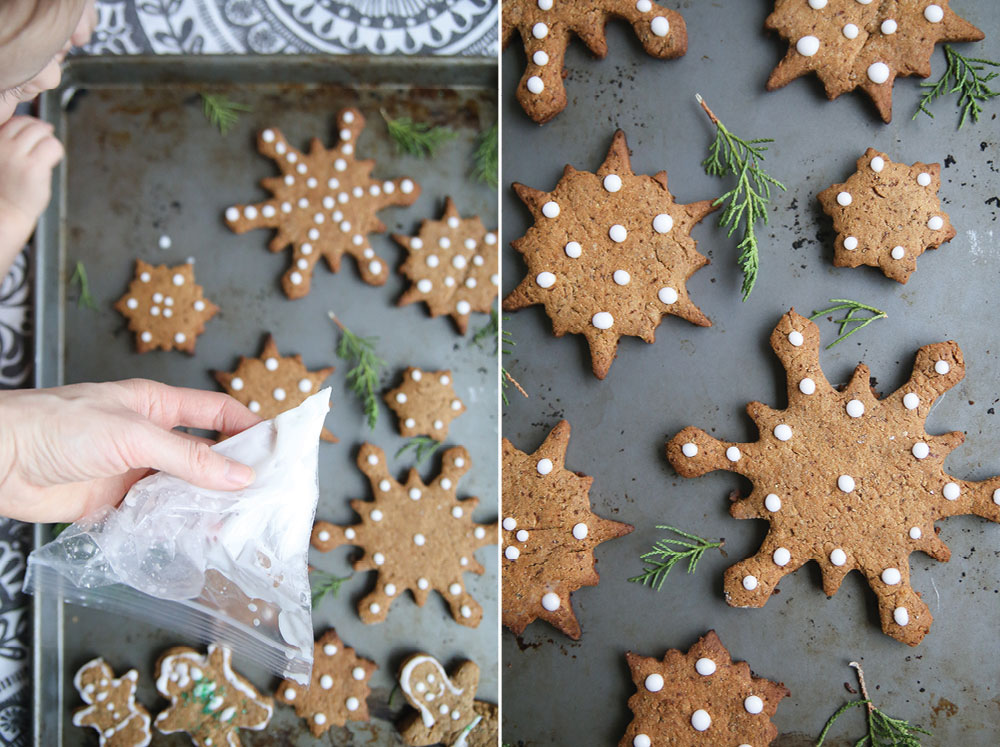 So for the icing, I also have a tip for you guys. If you're not into baking and you don't want to get a whole decorating set (I don't even have one) what I do is use a plastic sandwich bag, scoop the icing inside into one corner and just cut a tiny hole in that corner. If it's ziplock, you could just squeeze the air out and lock it in place so you don't get icing coming out of the other side.
And to decorate, just squeeze the icing out through the hole with your fingers. Super easy and simple and no special tools required. BRILLIANT!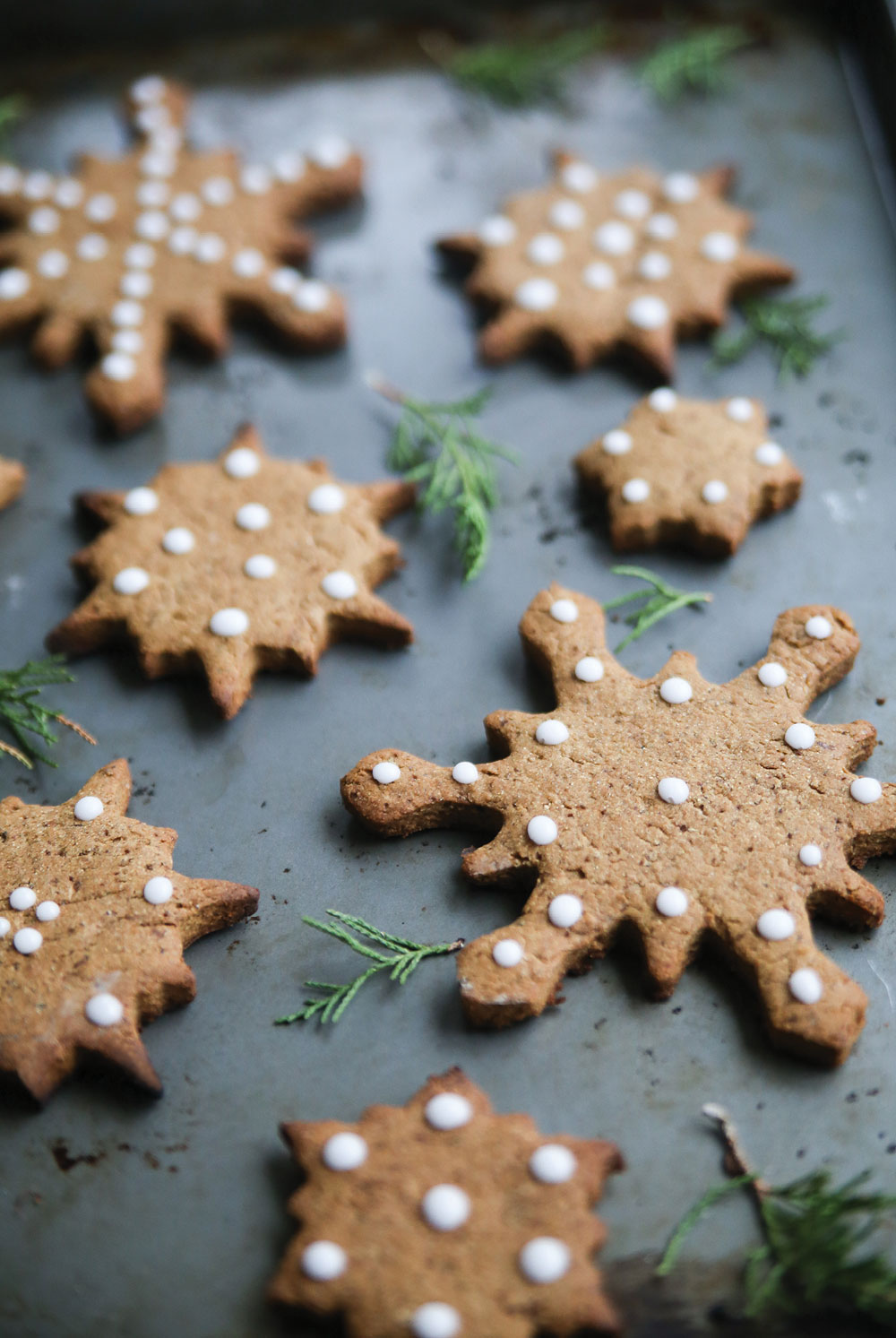 Ella Leché
is a cookbook author ('
Cut the Sugar
'), recipe developer, and photographer/stylist behind Pure Ella; where she shares delicious and healthy recipes. Eating PURE is clean ingredients, whole foods, plant-based nourishment and delicious desserts – with quality ingredients and sweeteners so they're treats with benefits so you won't have to feel deprived or restricted to eat healthier.
Thank YOU for being here!
Follow on social media for daily health & happiness inspiration:

ps. don't forget to share your Pure Ella (PE) recipe creations by tagging them #pureella and
@pure_ella
on Instagram – we repost our favourite photos!