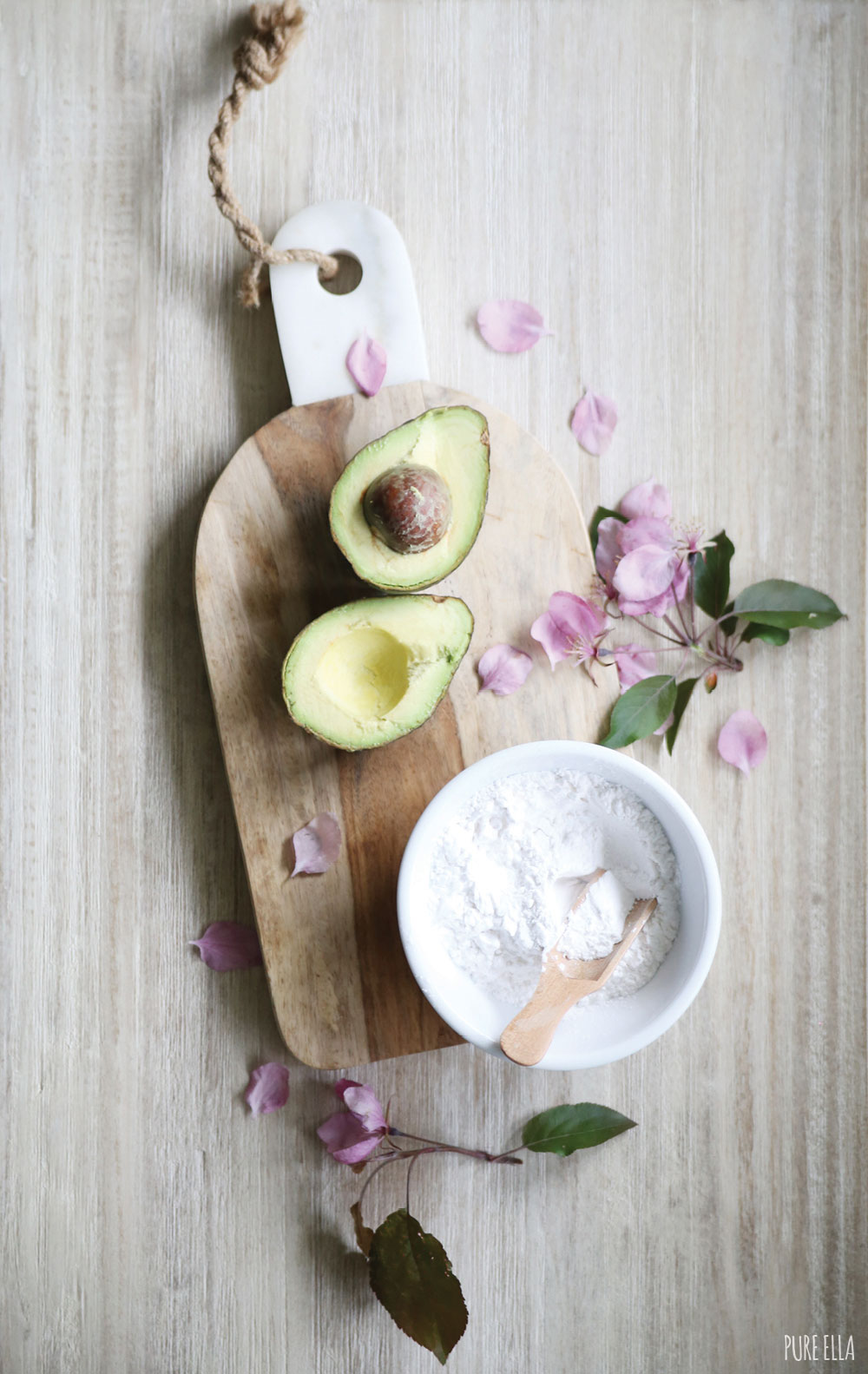 Hello my friends. It's spring time and it's a great time to tune into your body and take care of YOU. Today, I'm sharing a super fun and easy recipe for a simple face mask ~ it's an Avocado Clay Mask DIY that is made up with only two simple ingredients and is naturally purifying, moisturizing, detoxifying and leaves skin super soft and supple.
I love simple at-home-spa days ~ or actually I don't really do at-home-spa days BUT I like spending a few minutes in taking care of myself better. This mask is super simple to make. Requires very little prep time or accurate measuring. It's made up with ingredients you already have in your kitchen AND it's inexpensive YET it creates an affect of an amazing face treatment! Are you ready to try this Avocado 'Clay' Mask?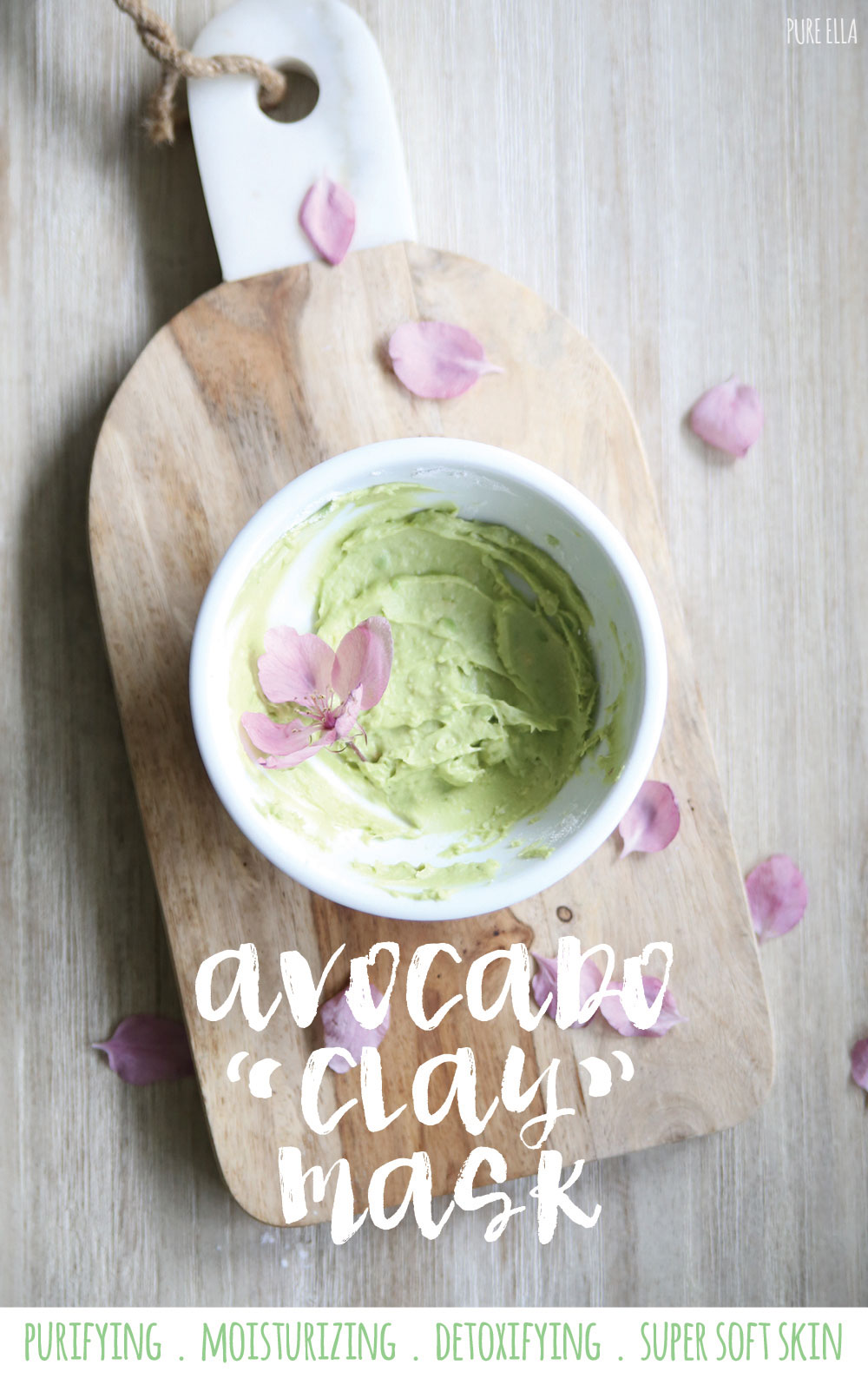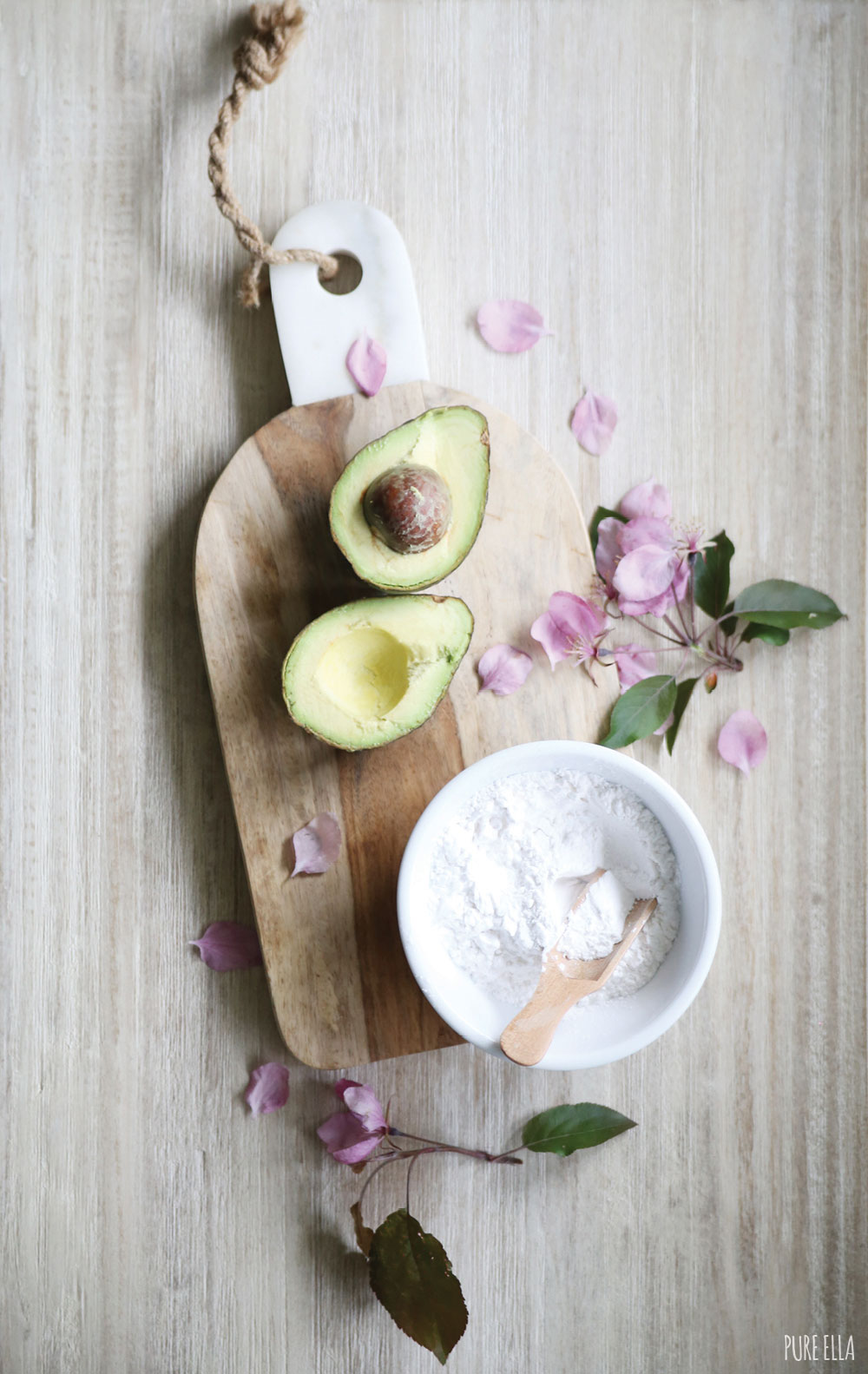 Avocado 'Clay' Mask
2017-05-16 18:30:57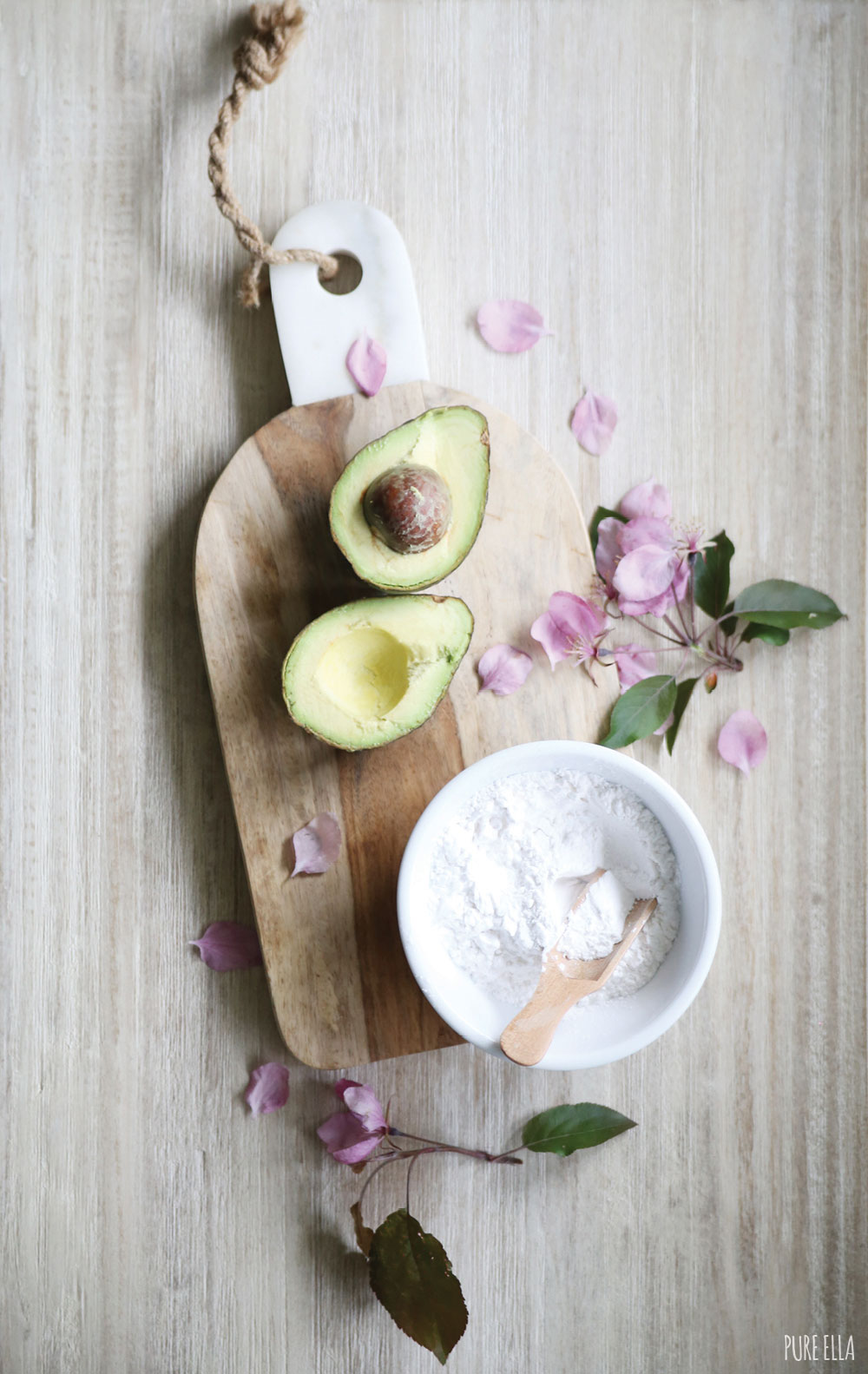 A very easy 2-Ingredient Avocado 'Clay' Mask. This recipe makes two face treatments.
Ingredients
1/4 of a ripe avocado
1 tablespoon tapioca powder (or other starch)
Instructions
In a small bowl, mix the avocado with tapioca starch with a fork until smooth.
Apply all over your face, neck and body where extra skin softness is needed.
Let dry for about 20 minutes.
Use a disposable natural face cloth (I use baby wipes) and wet the cloth and rub the mask off. I like to rub it in a way it stays on the cloth and I dispose of the clay mask along with the cloth. Otherwise, this mixture can clog up your sink as it has a pasty texture.
Once the mask is completely removed, dry your skin off gently.
Notes
Great for most skin conditions and types, even acne-prone skin. (Check if you're allergic to avocados and do not to use old avocados that have already turned brown).
If you have blemishes, do not rub those areas too much. Allowing blemishes to heal naturally is really best.
Gentle enough to use daily.
Pure Ella http://pureella.com/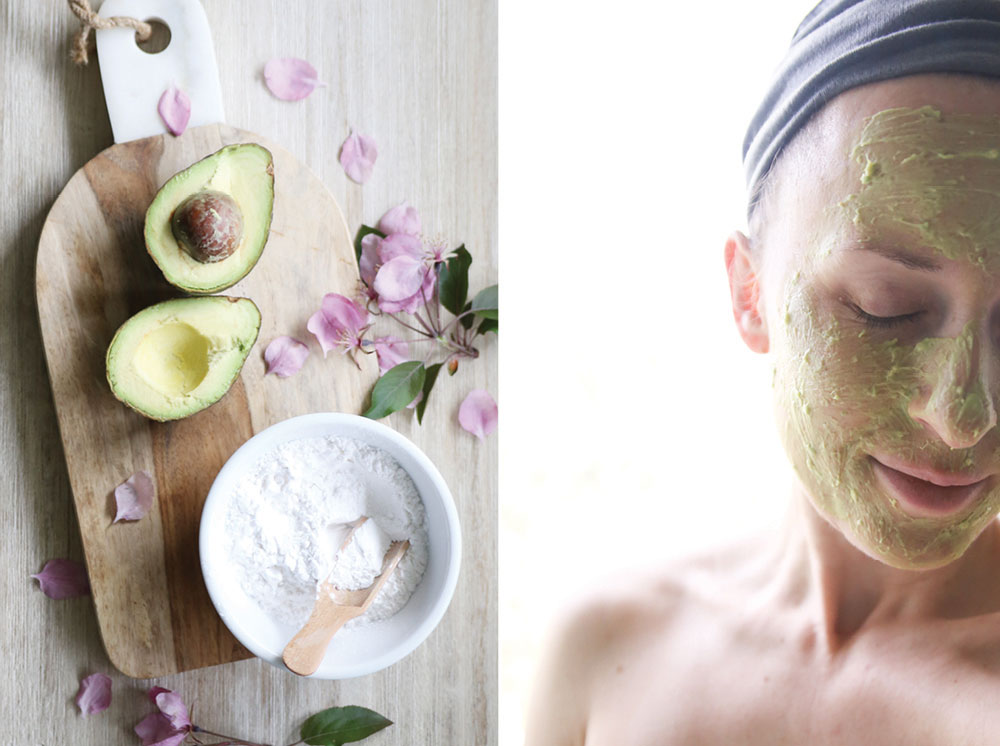 This mask is also great not just for your face but for your neck, and other parts of your body where extra care is needed. (And where you can handle a bit of an uncomfortable 'treatment' lol.
I think it's great for your hands too ~ I'm keeping the rest of this mask for the backs of my hands – but I might need a bit of patience there so a little chick flick might help me out to sit still with a mask on my hands. BUT I think it will be really nice to turn my dry wintery skin into soft and supple skin on my hands with a quick and easy treatment.
Want to try another Spring beautifying treatment? This 2-Ingredient Firming & Softening DIY Body Scrub is a fan-favourite with over 56K shares on Pinterest alone.
Ella Leché
is a cookbook author ('
Cut the Sugar
'), recipe developer, and photographer/stylist behind Pure Ella; where she shares delicious and healthy recipes. Eating PURE is clean ingredients, whole foods, plant-based nourishment and delicious desserts – with quality ingredients and sweeteners so they're treats with benefits so you won't have to feel deprived or restricted to eat healthier.
Thank YOU for being here!
Follow on social media for daily health & happiness inspiration:

ps. don't forget to share your Pure Ella (PE) recipe creations by tagging them #pureella and
@pure_ella
on Instagram – we repost our favourite photos!