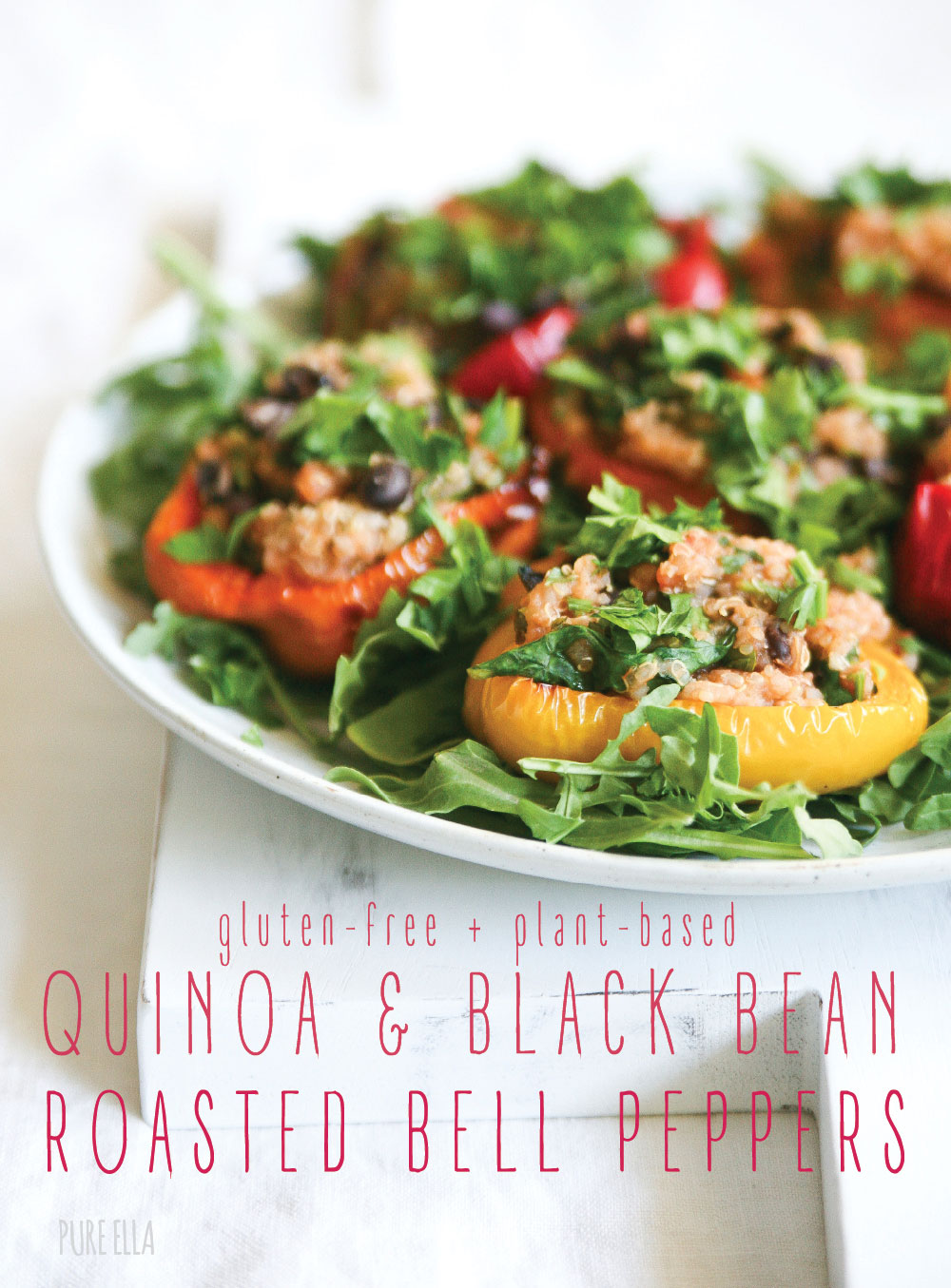 It's this time of the year I find my cravings go crazy on me. I go back and forth between comfort food and fresh vibrant food…
What do I really want?
I want a filling hearty meal that feels like comfort-food but with a lightness and freshness of a Spring meal. I think these Quinoa & Black Bean Roasted Bell Peppers fit all these mixed cravings into one perfectly.
These are light and fresh tasting (and so pretty with all these colours, no?) but they also have a heartiness and warmth of a comfort-food meal.
Best of all they come together in less than 30 minutes. Just as the peppers finish roasting in the oven, the one-pot quinoa dish is ready to get filled in. Simple, tasty, beautiful and of course very healthy! My kind of food.
This is a healthy recipe that is naturally gluten-free and plant-based, which means vegan, dairy and egg free. Which also means that this recipe is allergen-friendly. Perfect for families with mixed diets or allergies.
The Quinoa Black Bean mix also makes a perfect meal or side dish on its own. I think you will love this healthy gluten-free recipe!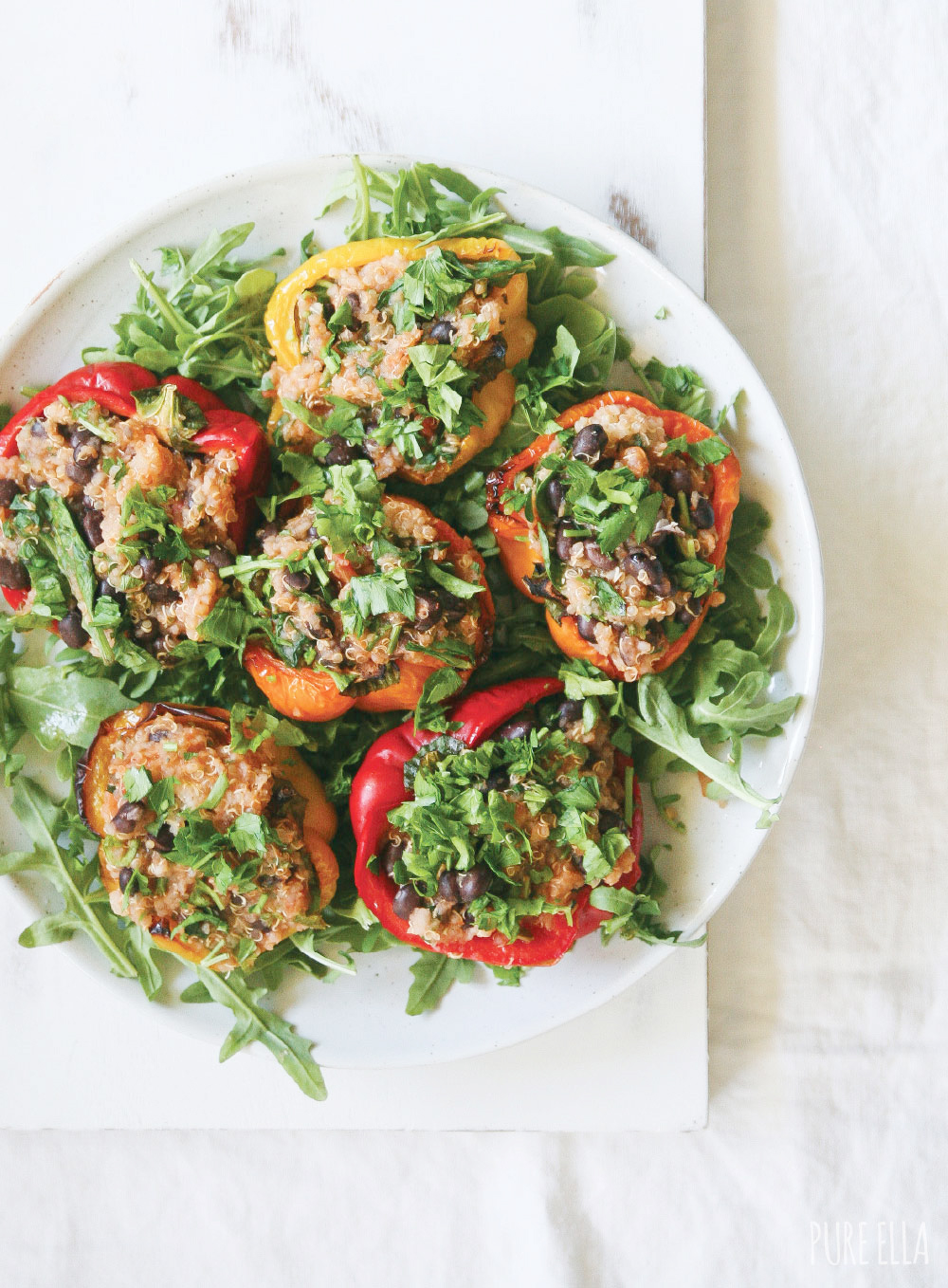 To get the recipe, I invite you to visit Gourmande in the Kitchen where I share the recipe on Sylvie's blog today. She is an incredible source of inspiration for healthy eating as well as stunning photography. I am honoured to be invited as a guest. Do come and say hello and grab the recipe. xo