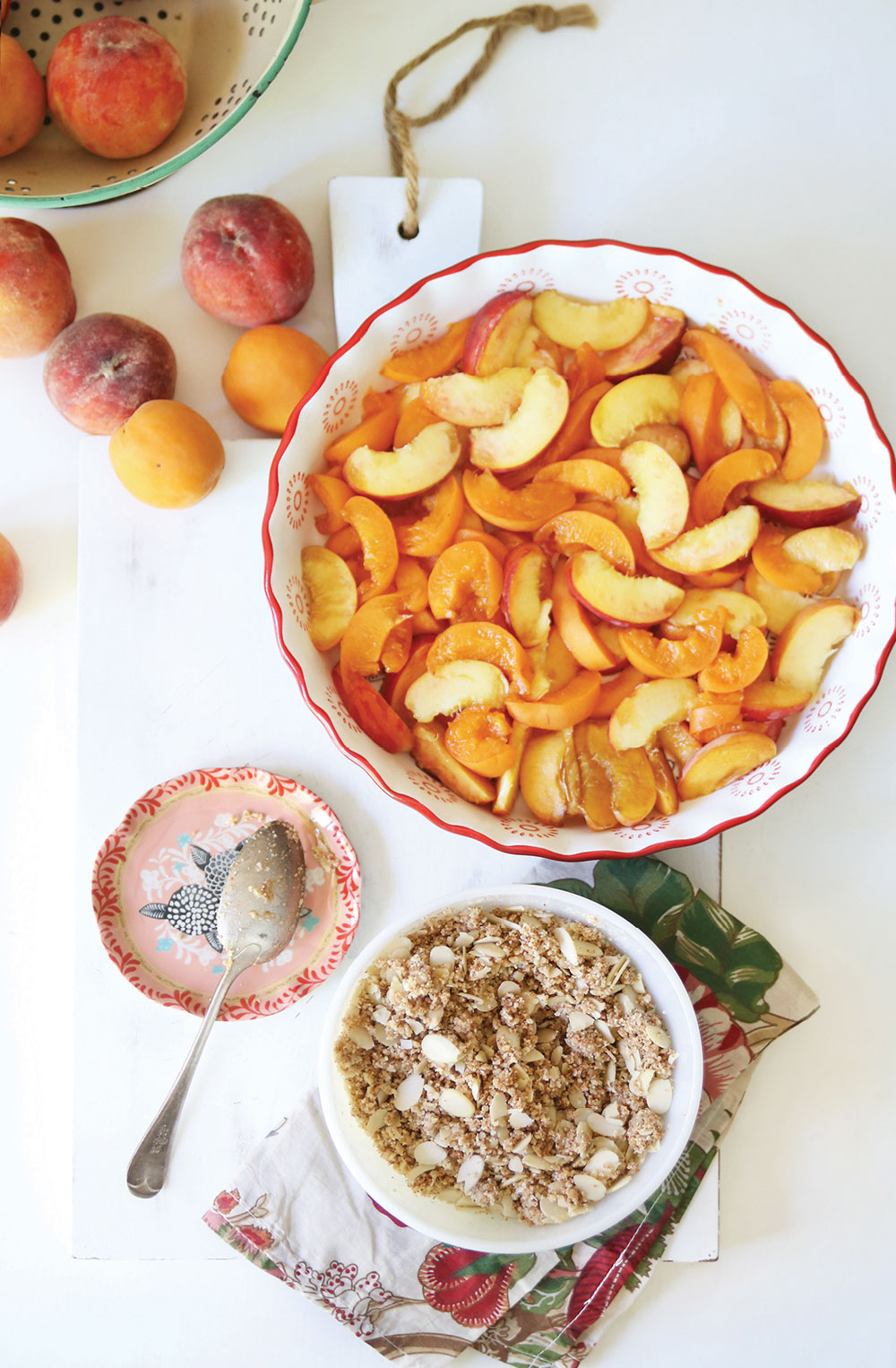 It's the last bit of summery days and I'm reminded to soak it up big time with nature, sunshine, friends and fresh local fruit AND especially beautiful desserts that I love to make… this Grain free Peach Apricot Crisp is like… oh my… PERFECTION as I am sure you'll all agree soon when you give this recipe a try soon.
I've had back-to-back friend visits this week and I made this exact delicious and healthy dessert because it's that good! We picked up a few baskets of Niagara On The Lake peaches and apricots on Sunday. And this dessert was just too good to eat just once. A new peach apricot crisp was in the cards… and we devoured it again, my friends LOVED it ~ life is good sometimes like that :)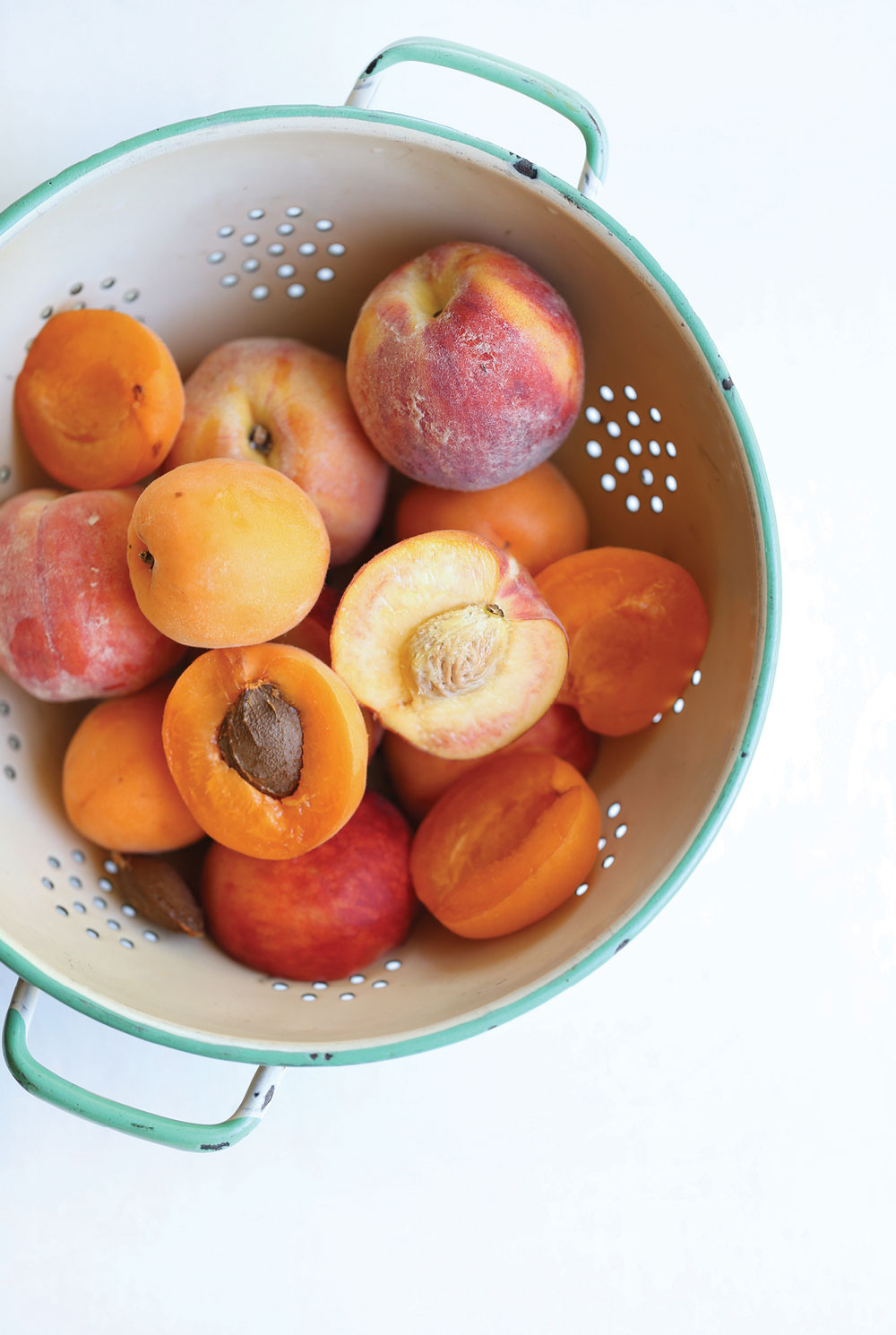 Did I say it's just 6 incredibly good-for-you ingredients! (5 ingredients if you just go with peaches or apricots only).
Oh and the prep work is just under 10 minutes and then you pop in the oven and voila – a gorgeous Peach Apricot Crisp is all ready to eat just slightly cooled from the oven! Your friends and family will ADORE YOU. Promise :)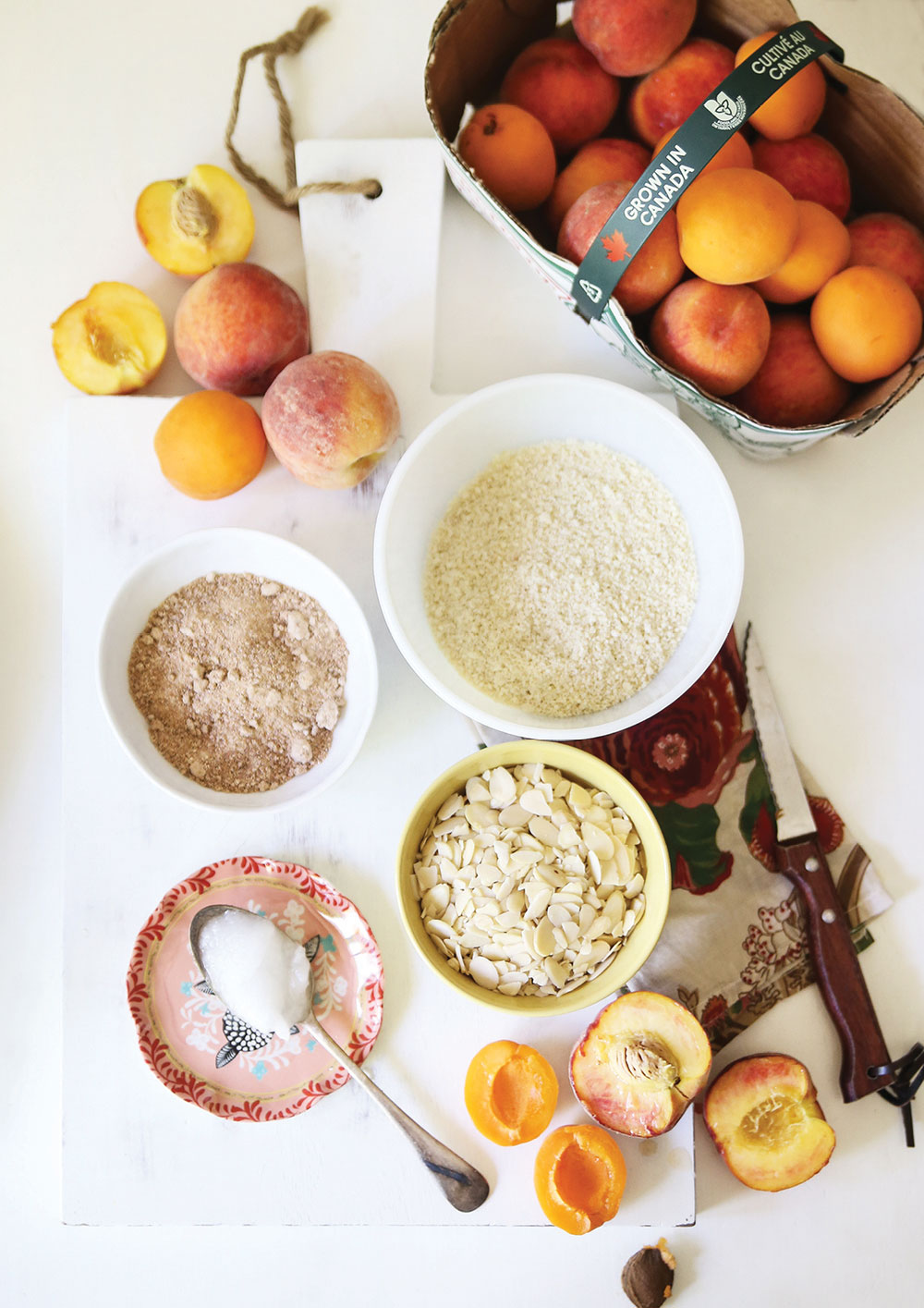 I love easy no-fuss desserts that still impress but are really super easy and quick to do.
I mean, after all, not everyone needs to know this, and you don't have to advertise that to everyone that you spent like 5 minutes tossing a dessert together. This no-fuss easy-peasy thing could be our little secret ;)
'Homemade' usually implies that you poured in so much care and love into something… and this is still true with this recipe too – but seriously? I'm a busy girl and I don't care to fuss too much in the kitchen. I like to cut corners everywhere (just not on taste and appeal) but I don't sweat it out in the kitchen (this is probably the reason why I actually enjoy cooking and being in my kitchen making food ;))
So there's a reason why there isn't a single fancy tart on this blog with a flaky rolled out dough and cut out leaves or such nonsense…? And it's not because I don't care for fancy tarts (I do) or fancy leaves out of dough (?), but I just know real life – I know that usually people want to spend less time hustling in the kitchen to make food – they would usually prefer to spend more time sitting and eating with their family. I value my time and everyone's time and I think most of my readers will agree that time is precious and you want to savour every moment, including dessert, right?
Well, here you get to do all that – savour this lovely Peach and Apricot crisp and savour time and friends and family. What you don't need to do is spend an hour prepping it. You can toss this deliciously amazing dessert within 10 minutes. If you're well organized, and you know where your ingredients are (unlike me) than it should take 5 minutes to prep. Then just pop in the oven and forget about it for 30 minutes. Remove and enjoy still warm and aromatic and incredibly tasty.
Enjoy! You're welcome. See, life just got simplified and more delicious. I LOVE that!!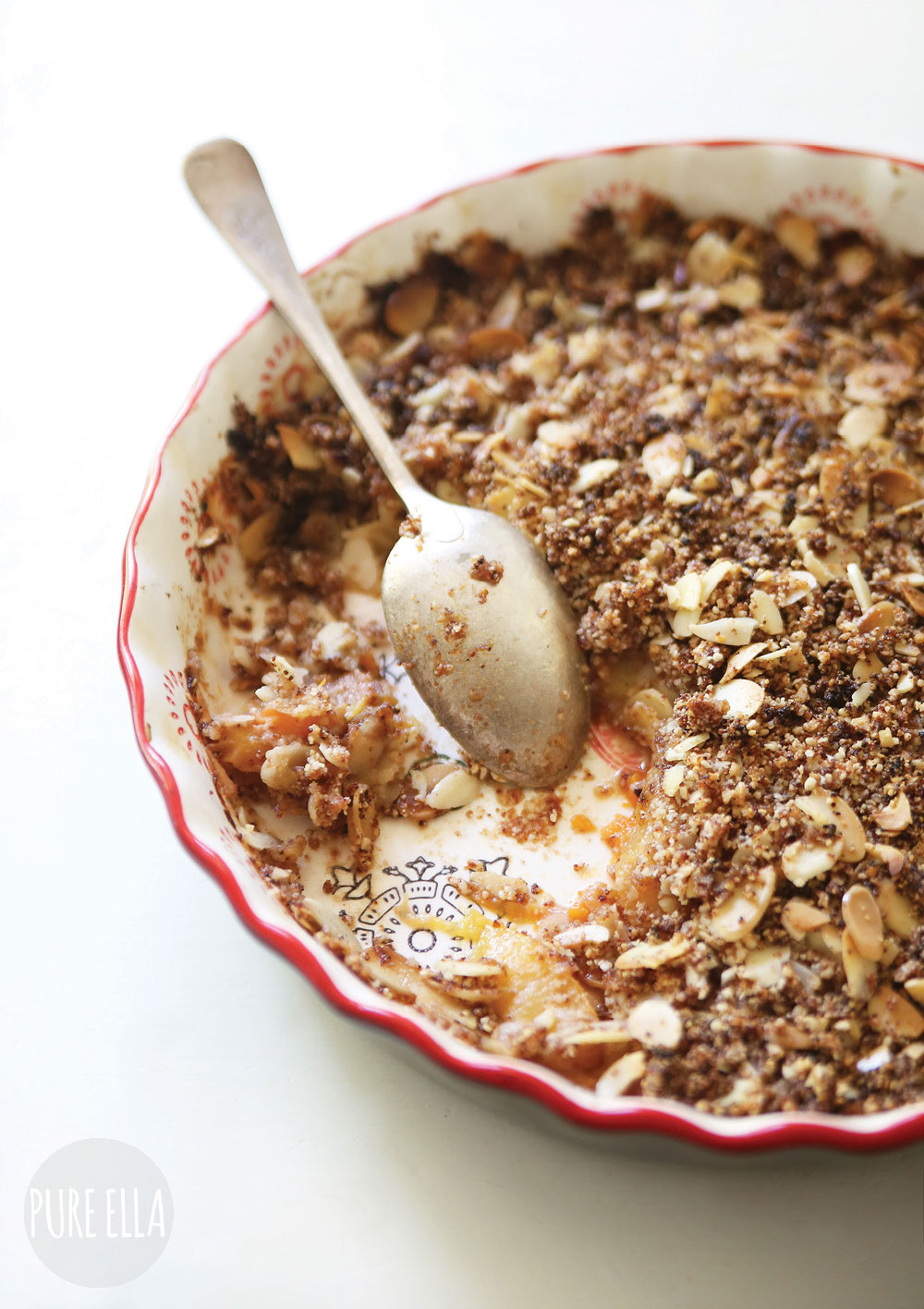 For the recipe and Cut the Sugar tips, click below:
…