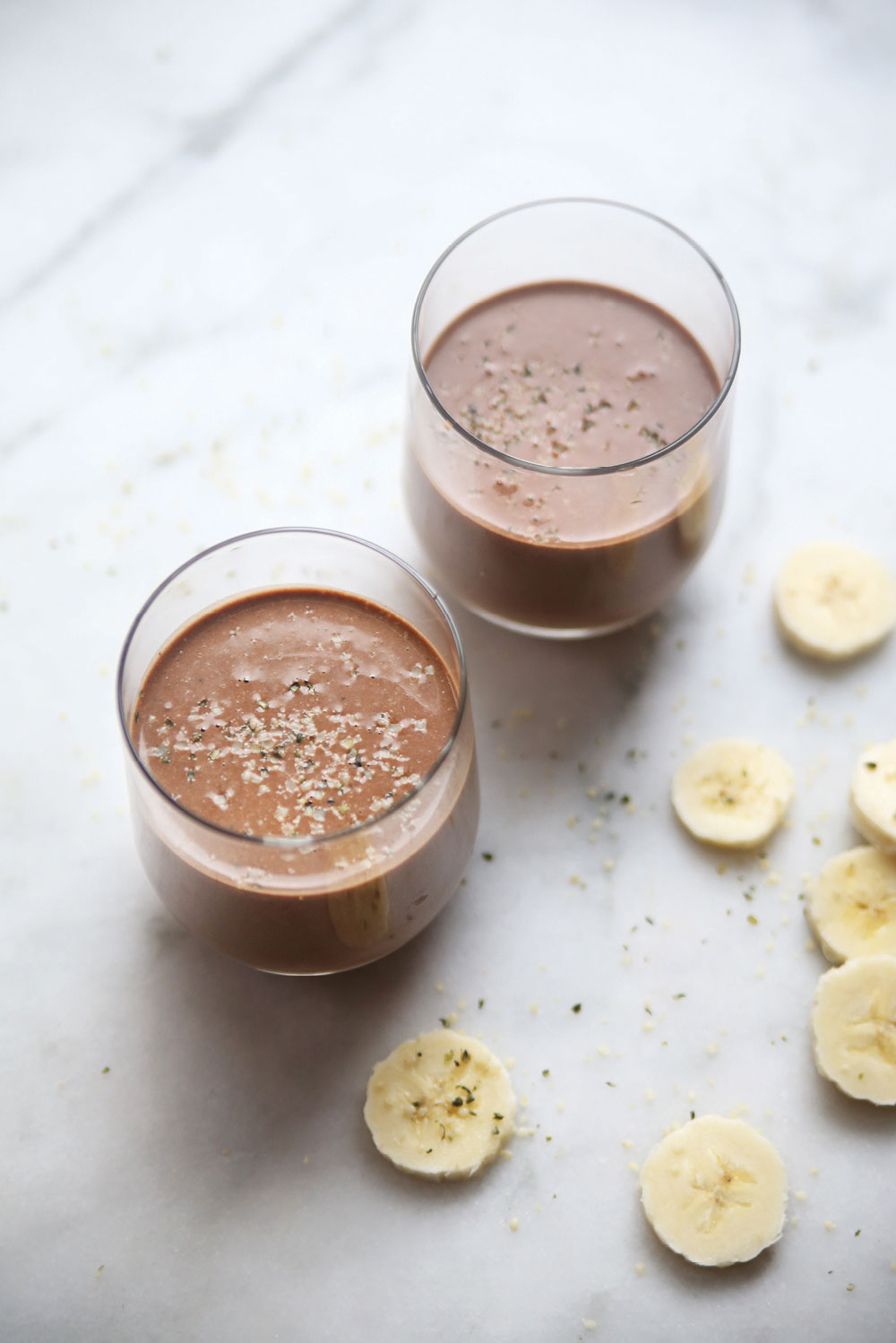 Ever craved a smoothie and dessert all at once? Well… in case you do OR in case you do now? This Salted Chocolate Hemp Smoothie is everything!!! :)
I'm also excited to share that it's part of the gorgeous Oh She Glows Every Day Cookbook from Angela Liddon of Oh She Glows! I've been enjoying this book for a few weeks and and tried a few recipes and absolutely LOVE it!!
This smoothie has immediately become my favourite treat because I always have these ingredients on hand and I know I can whip it up in a few minutes and sip on a chocolatey heaven!!! (I'm a chocoholic in real-life!)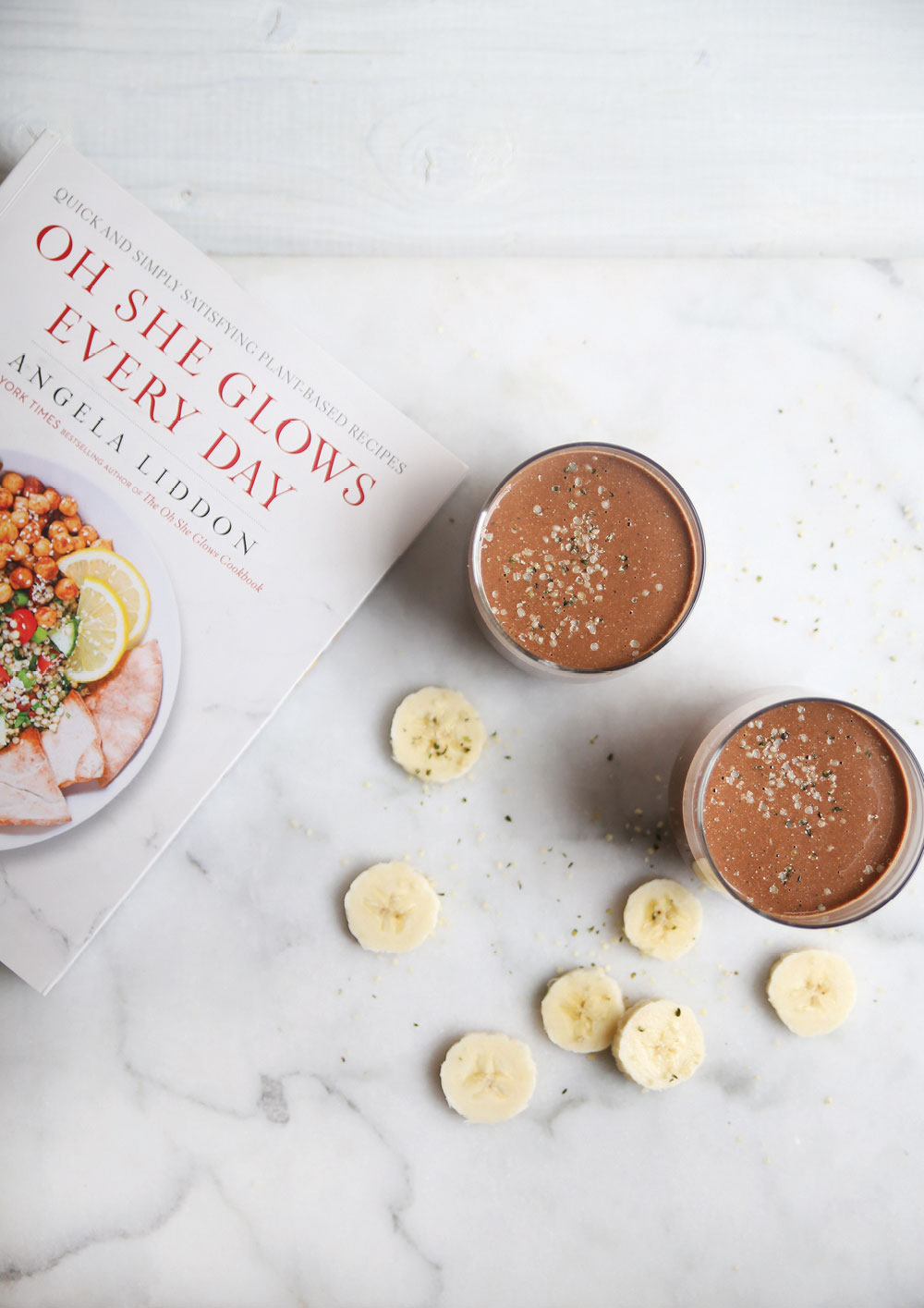 Salted Chocolate Hemp Smoothie for Two from the Oh She Glows Every Day Cookbook
Ingredients:
1 3/4 cups unsweetened almond milk
1 large banana (can be frozen)
3 or 4 medjool dates (I used 3)
3 tablespoons unsweetened cocoa powder
3 tablespoons hemp hearts
1 tablespoons coconut butter or nut butter (I used peanut butter)
1/4 teaspoon ground cinnamon (I forgot to add this in)
1/8 to 1/4 teaspoon fine sea salt (I added just a pinch)
4 ice cubes (I skipped all the frozen stuff)
Directions:
In a high-speed blender (or with an immersion blender) combine all the ingredients and blend on high until super smooth.
Top with extra hemp seeds if desired.
NOTES: I loved this smoothie so much although it's a bit sweet for my 'cut the sugar' life now :) So I'm usually good with one choice of sweetener – either the banana or the dates. For my next smoothie I would stick to using just one ripe banana and skip on the dates (save those for a special occasion ;))
I also used a room-temperature ripe banana and didn't go for the frozen banana and skipped the ice. So my version wasn't as thick as Angela's but I'm not really into frozen drinks as much – they can disrupt your digestion – so, this was amazing at room temperature too!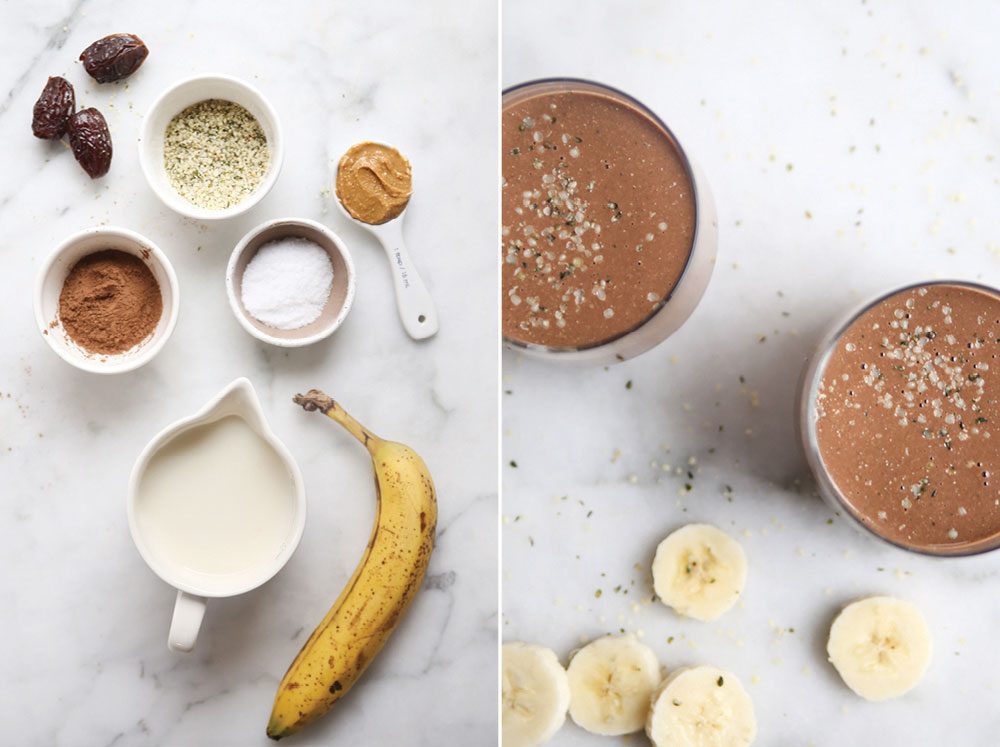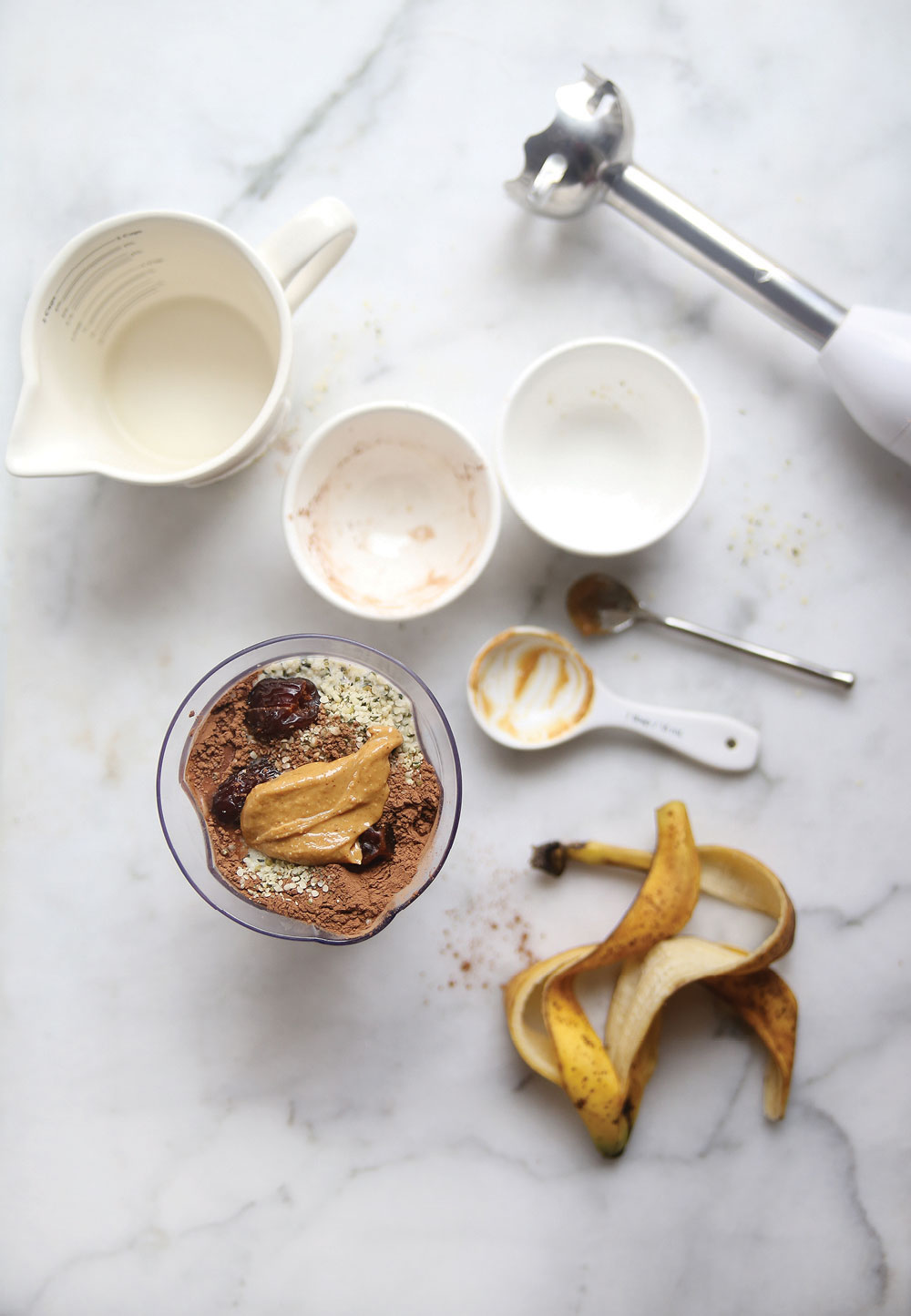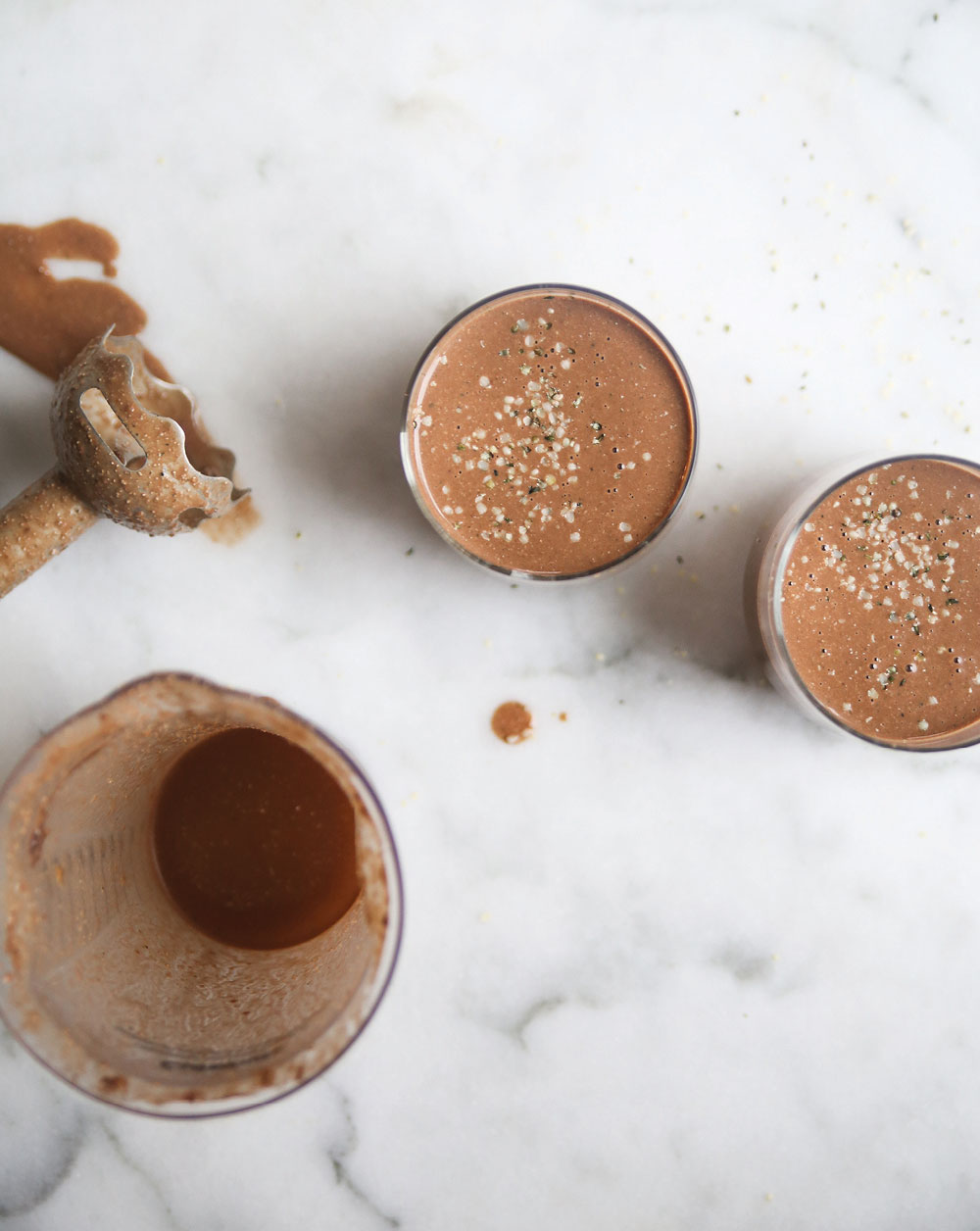 Oh She Glows Every Day Cookbook by Angela Liddon is such a beautiful and practical cookbook that takes care of everything! From smoothies, breakfast, salads, dinners, desserts and everything in between ~ wow! It takes care of everything you're looking for and craving with focus on plan-based goodness! This book is definitely one of my faves right now!!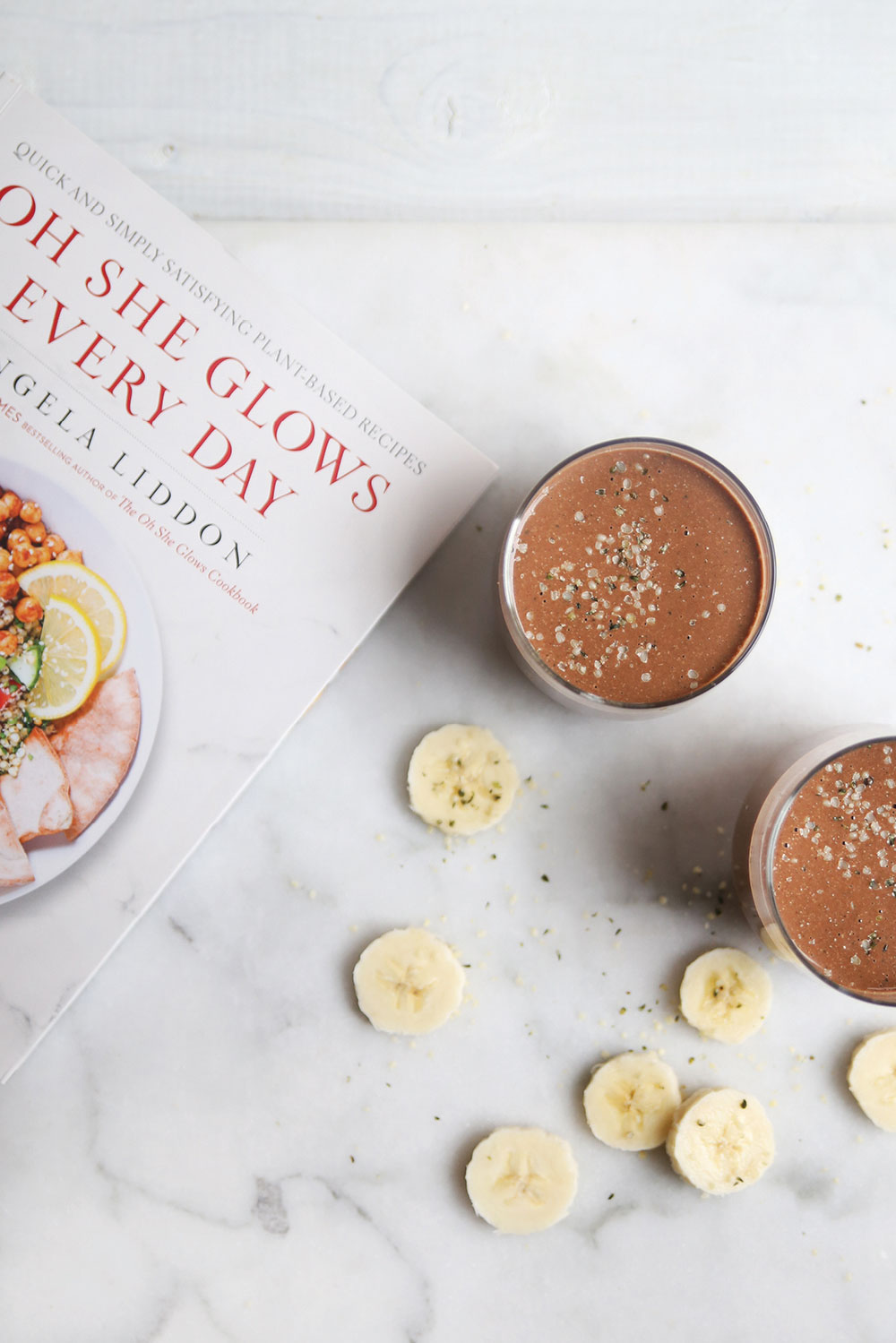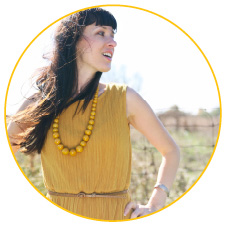 Ella Leché
is a cookbook author ('
Cut the Sugar
'), recipe developer, and photographer/stylist behind Pure Ella; where she shares delicious and healthy recipes. Eating PURE is clean ingredients, whole foods, plant-based nourishment and delicious desserts – with quality ingredients and sweeteners so they're treats with benefits so you won't have to feel deprived or restricted to eat healthier.
Thank YOU for being here!
Follow on social media for daily health & happiness inspiration:

ps. don't forget to share your Pure Ella (PE) recipe creations by tagging them #pureella and
@pure_ella
on Instagram – we repost our favourite photos!