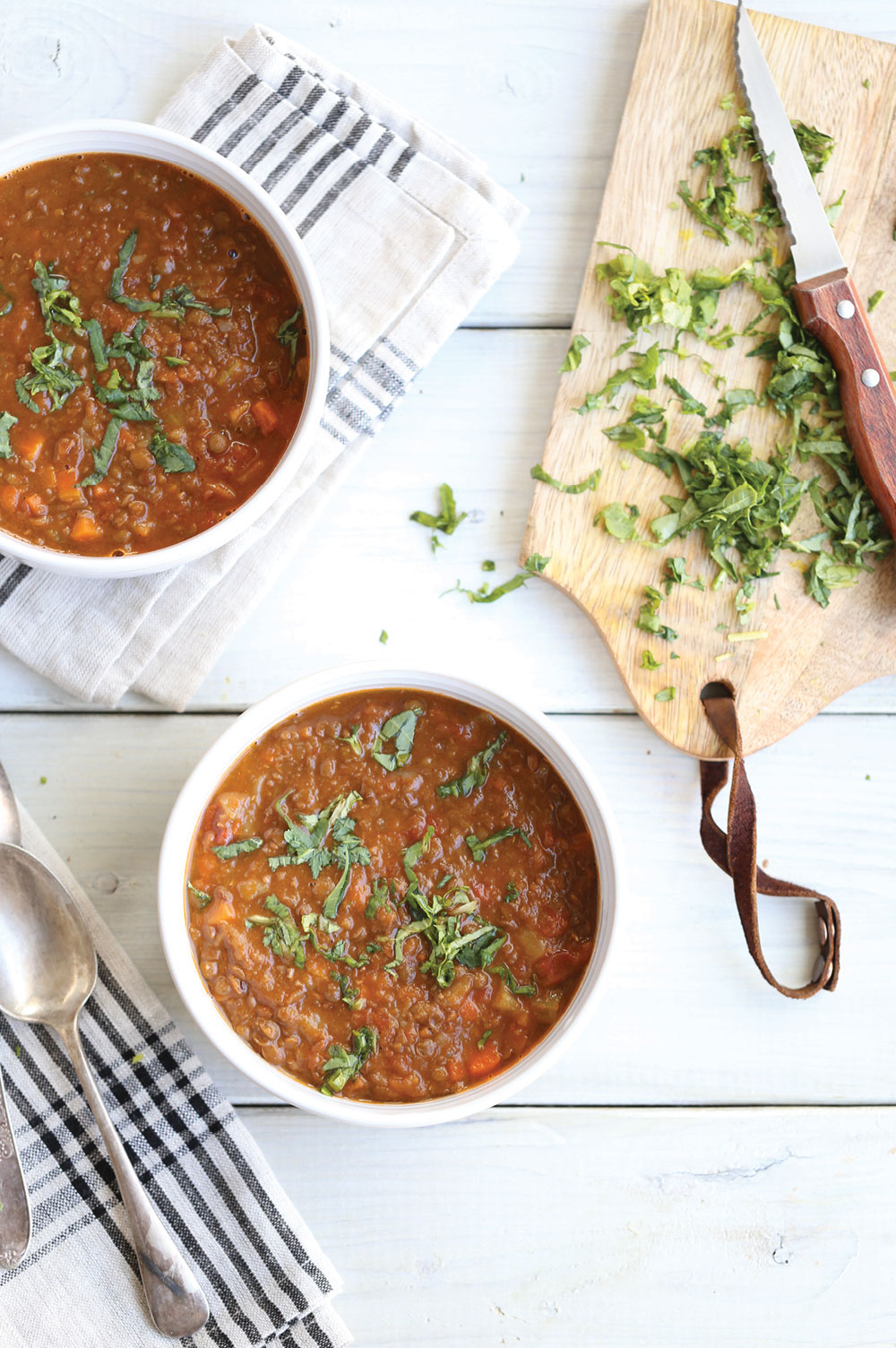 I have the coziest soup for ya today! This Tomato Lentil Soup recipe is from the lovely Laura Wright's newest cookbook The First Mess.
Laura is a superstar of the blog The First Mess and now the author of the cookbook of that same name. And what a stunning cookbook this is! I called it a timeless classic immediately when I glanced at it. It's one of those cookbooks that will just become a family heirloom… it's gorgeous, inspiring and just oozes with delicious recipes that you just want to lick the pages :)
I decided to share the recipe for the Cozy Tomato Lentil Soup because it's one of my favourite things…. a cozy meal in the form of soup :) And this one has it all right in the name of the recipe ;)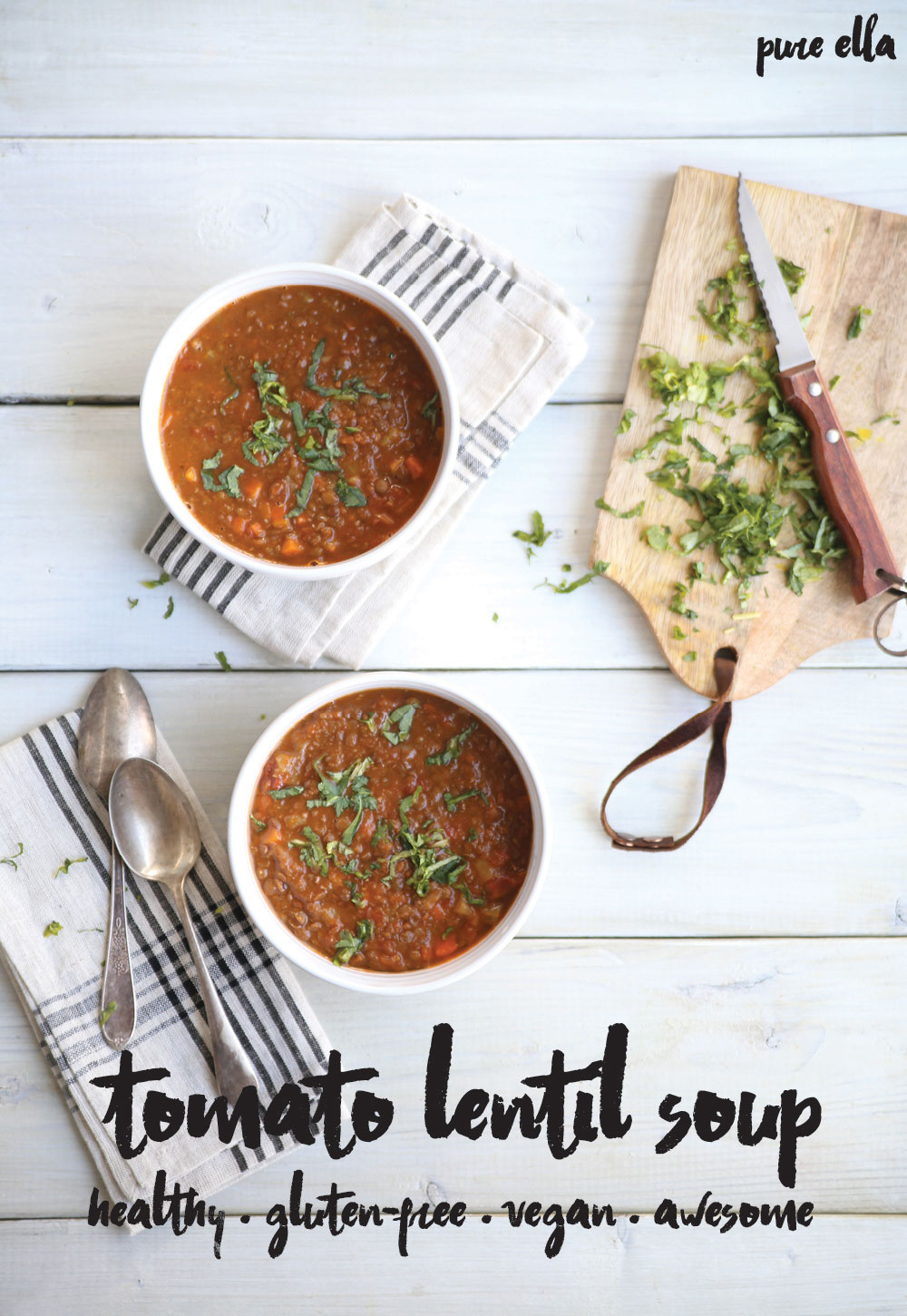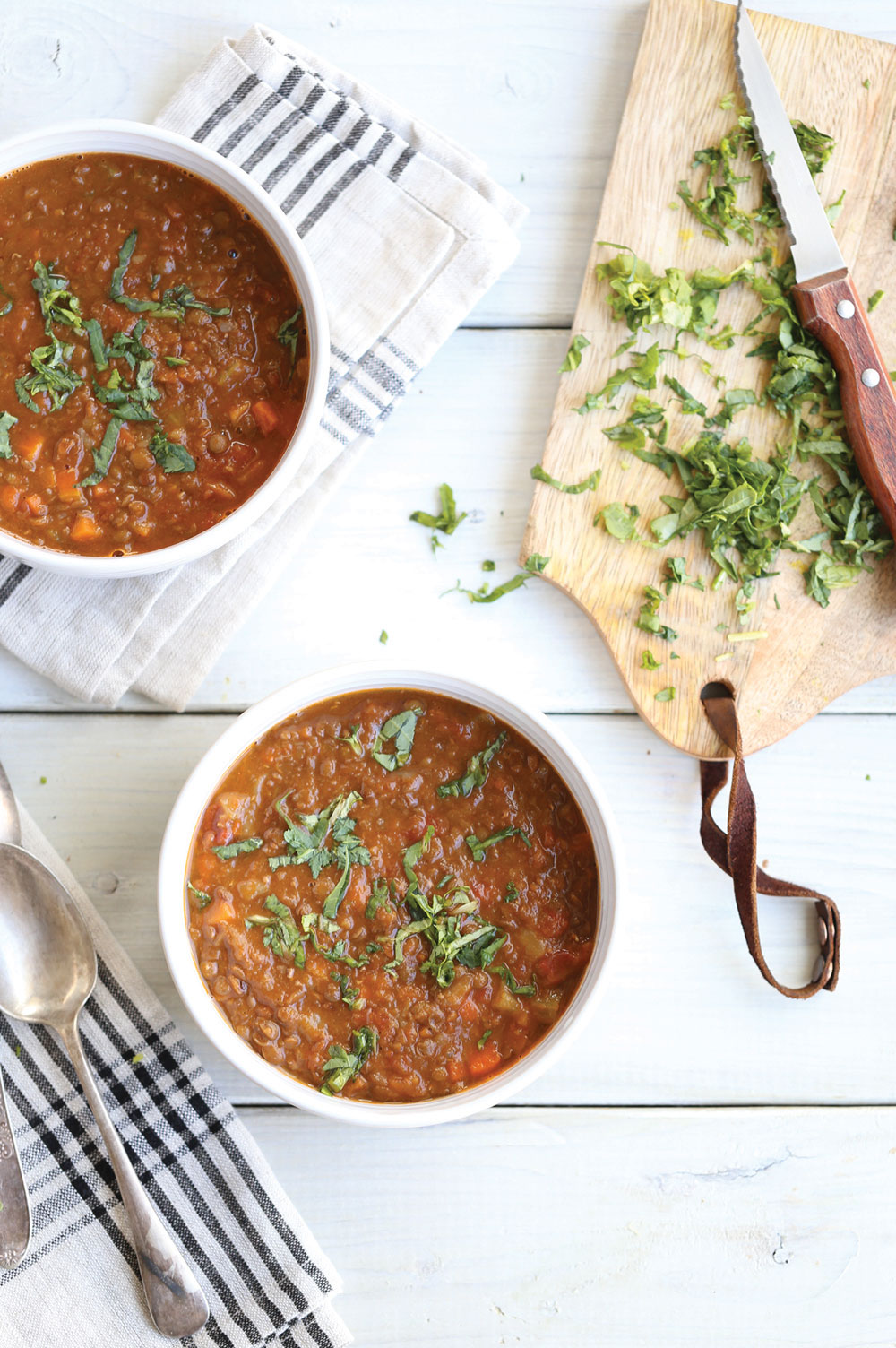 Tomato Lentil Soup
2017-03-09 15:07:33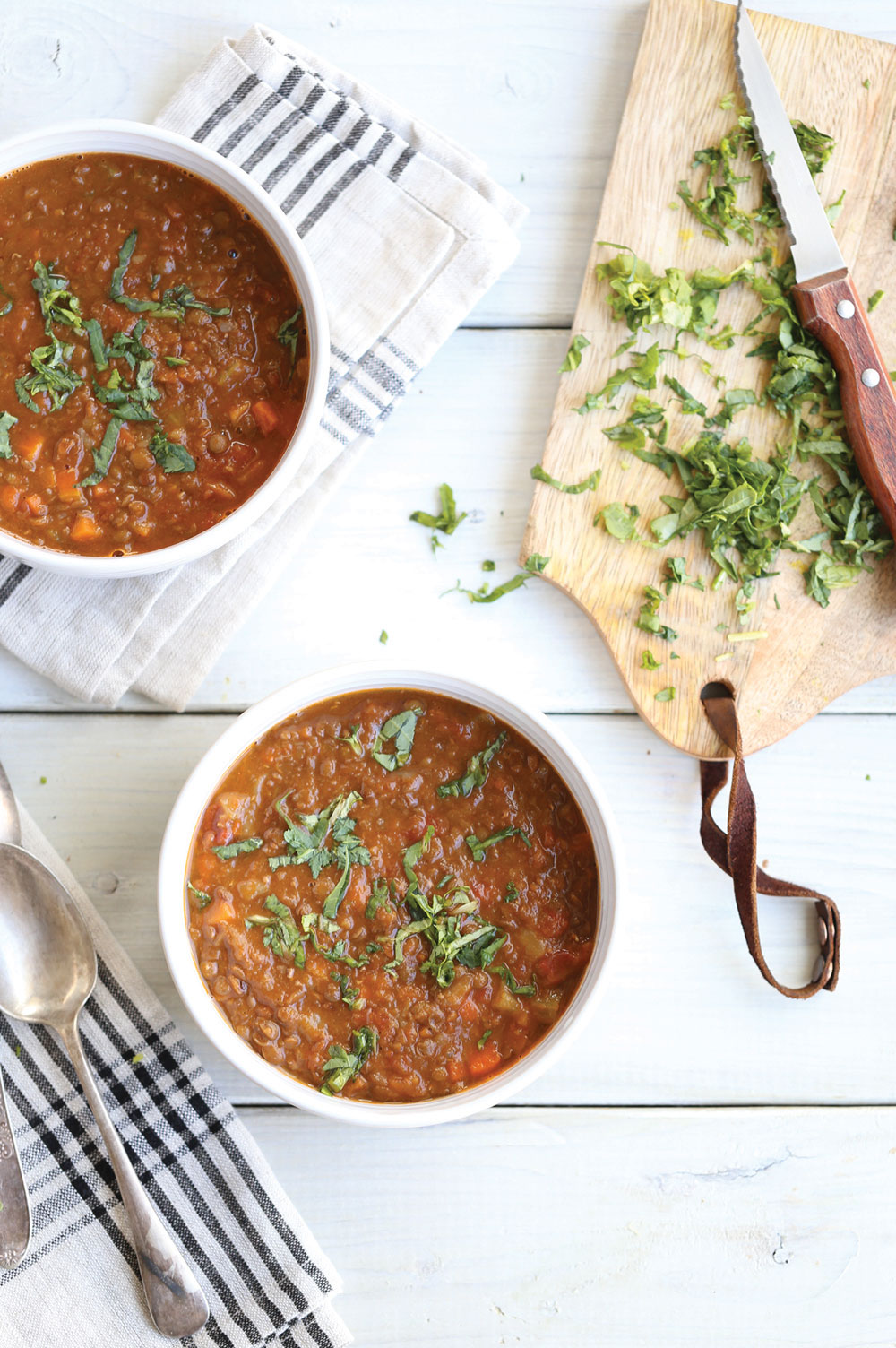 Serves 10
A delicious and healthy Tomato Lentil Soup that's naturally gluten-free and vegan.
Ingredients
3 tablespoons olive oil
1 medium yellow onion, small dice
2 teaspoons fresh thyme leaves
1/2 teaspoon smoked paprika
1/2 teaspoon dried tarragon
2 medium carrots, small dice
2 stalks celery, small dice
salt and pepper, to taste
4 cloves garlic, minced
1 cup French lentils, rinsed
2 cans crushed tomatoes
6 cups vegetable stock
Instructions
In a large pot, heat the olive oil over medium heat, add the onions until soft and translucent.
Add thyme, smoked paprika, tarragon, carrots, celery and stir. Sautee for about 2 minutes and in the garlic and stir until fragrant, about 30 seconds.
Add in the lentils, tomatoes and stock into the pot and stir to combine.
Cover the soup and bring to a boil, then reduce the heat to a simmer and adjust the pot lid slightly allowing some steam to escape.
Simmer until the lentils are tender, stirring occasionally about 25 minutes.
Check the soup for seasoning and adjust accordingly. Serve hot.
Pure Ella https://pureella.com/
GIVEAWAY: (closed)
I'm also excited to say that Laura and her publisher are giving away a copy of The First Mess, The Cookbook!! Yay
It's a giveaway on my social media so please follow Pure Ella on Facebook and Instagram and enter to win on the proper post. If you enter both, you double your chances at winning :)
Thank YOU so much! I hope you enjoy this recipe and this gorgeous cookbook as much as I do :)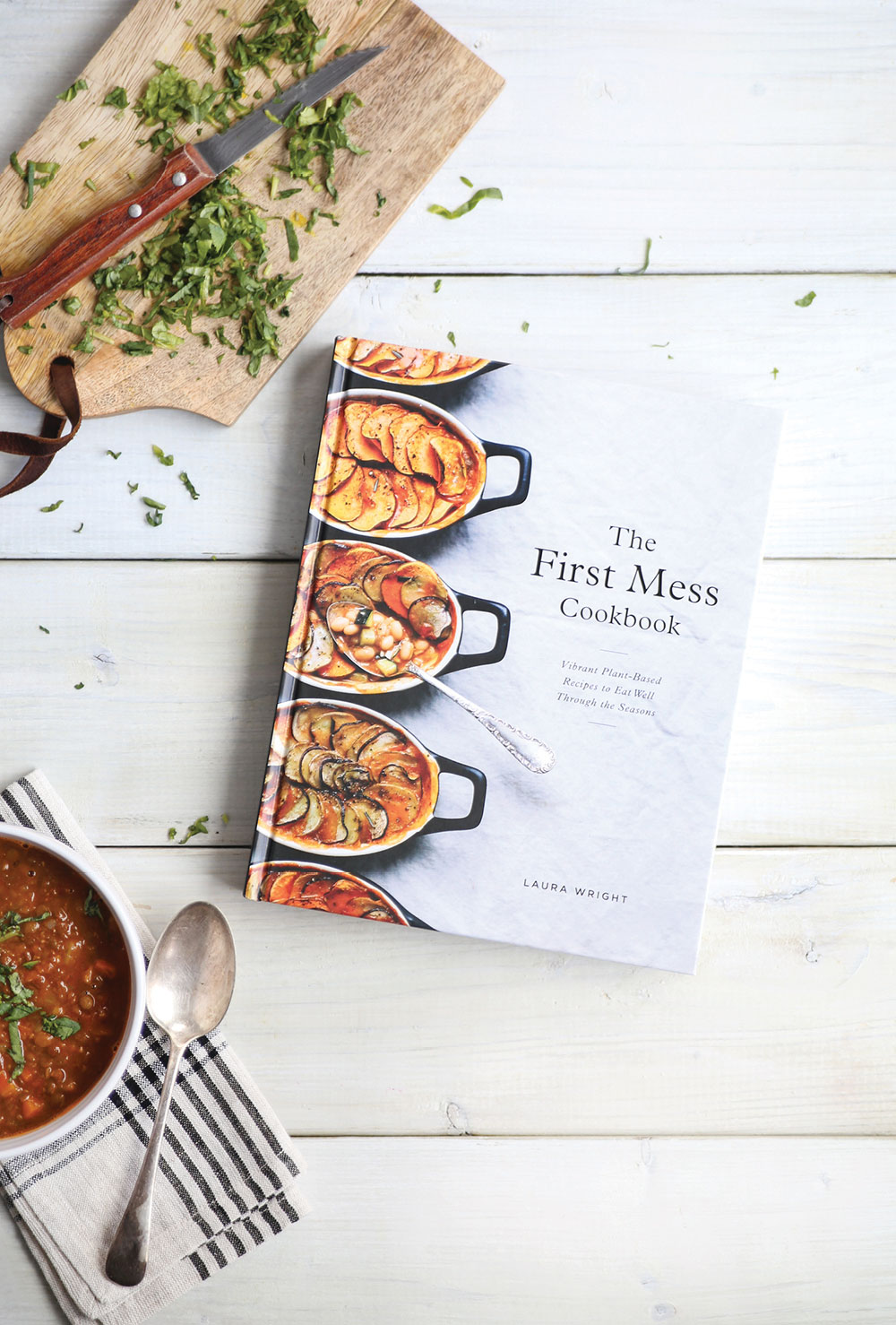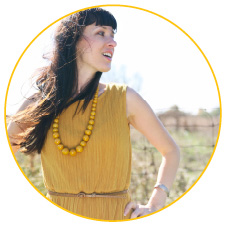 Ella Leché
is a cookbook author ('
Cut the Sugar
'), recipe developer, and photographer/stylist behind Pure Ella; where she shares delicious and healthy recipes. Eating PURE is clean ingredients, whole foods, plant-based nourishment and delicious desserts – with quality ingredients and sweeteners so they're treats with benefits so you won't have to feel deprived or restricted to eat healthier.
Thank YOU for being here!
Follow on social media for daily health & happiness inspiration:

ps. don't forget to share your Pure Ella (PE) recipe creations by tagging them #pureella and
@pure_ella
on Instagram – we repost our favourite photos!