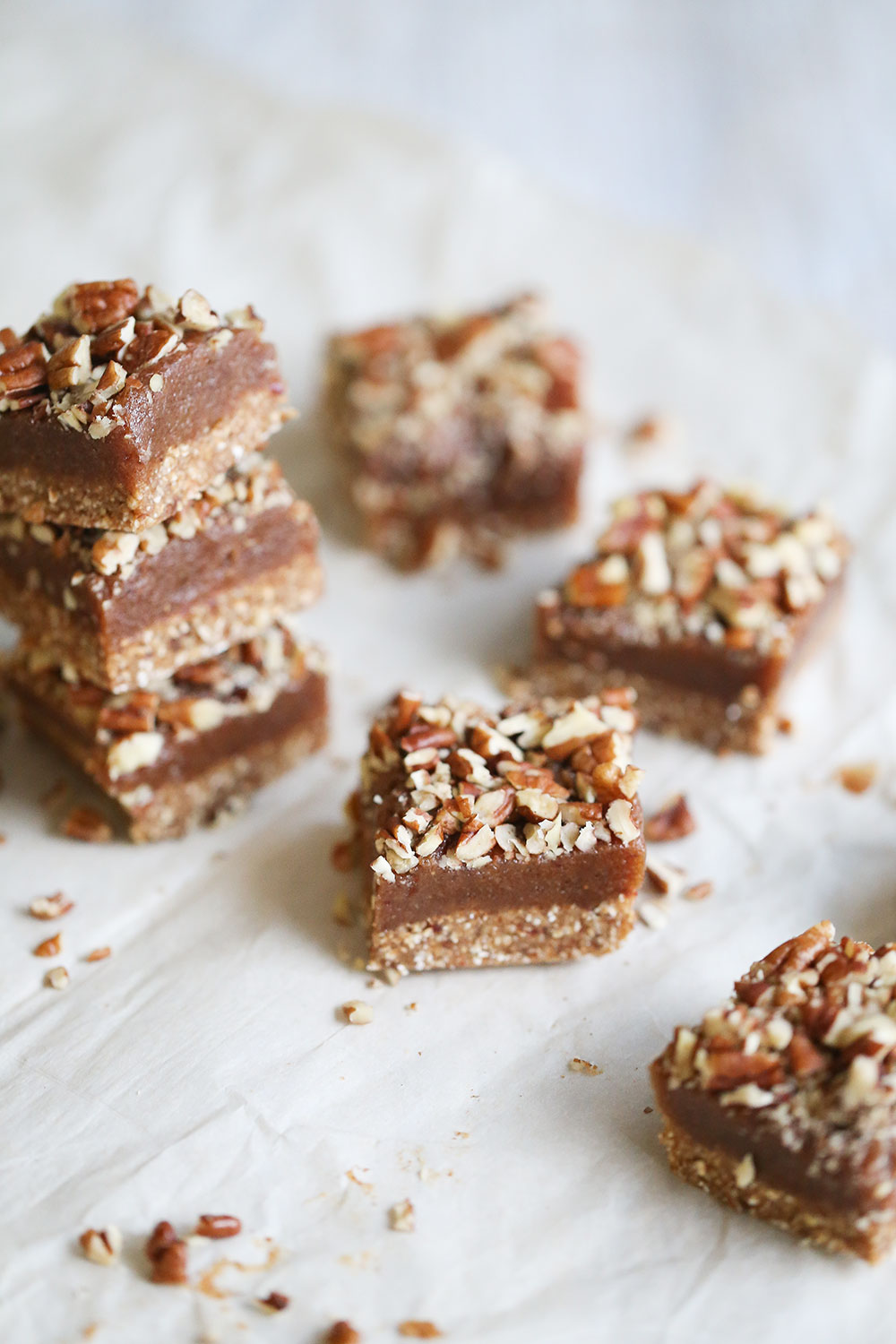 I have a very delicious and simple recipe for you today and I know you're going to love this healthy recipe! I know everyone loves Pecan Bars, right? But who wouldn't love a healthier no-bake version? These are amazingly raw, gluten-free, vegan and refined sugar free. Best of all, there's no baking involved which also means that they are very quick to make!
These are inspired by my 5 Ingredient Date Squares which are VERY popular on Pure Ella ~ but I was after a dessert that's much faster to make, so no-bake/ raw was the best decision ever!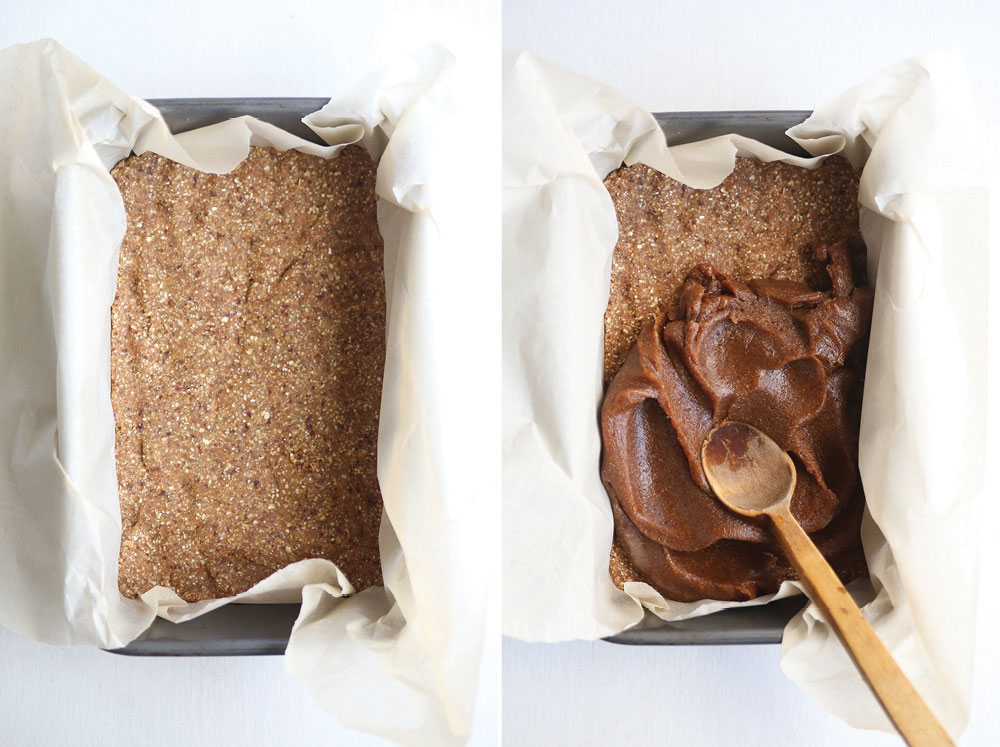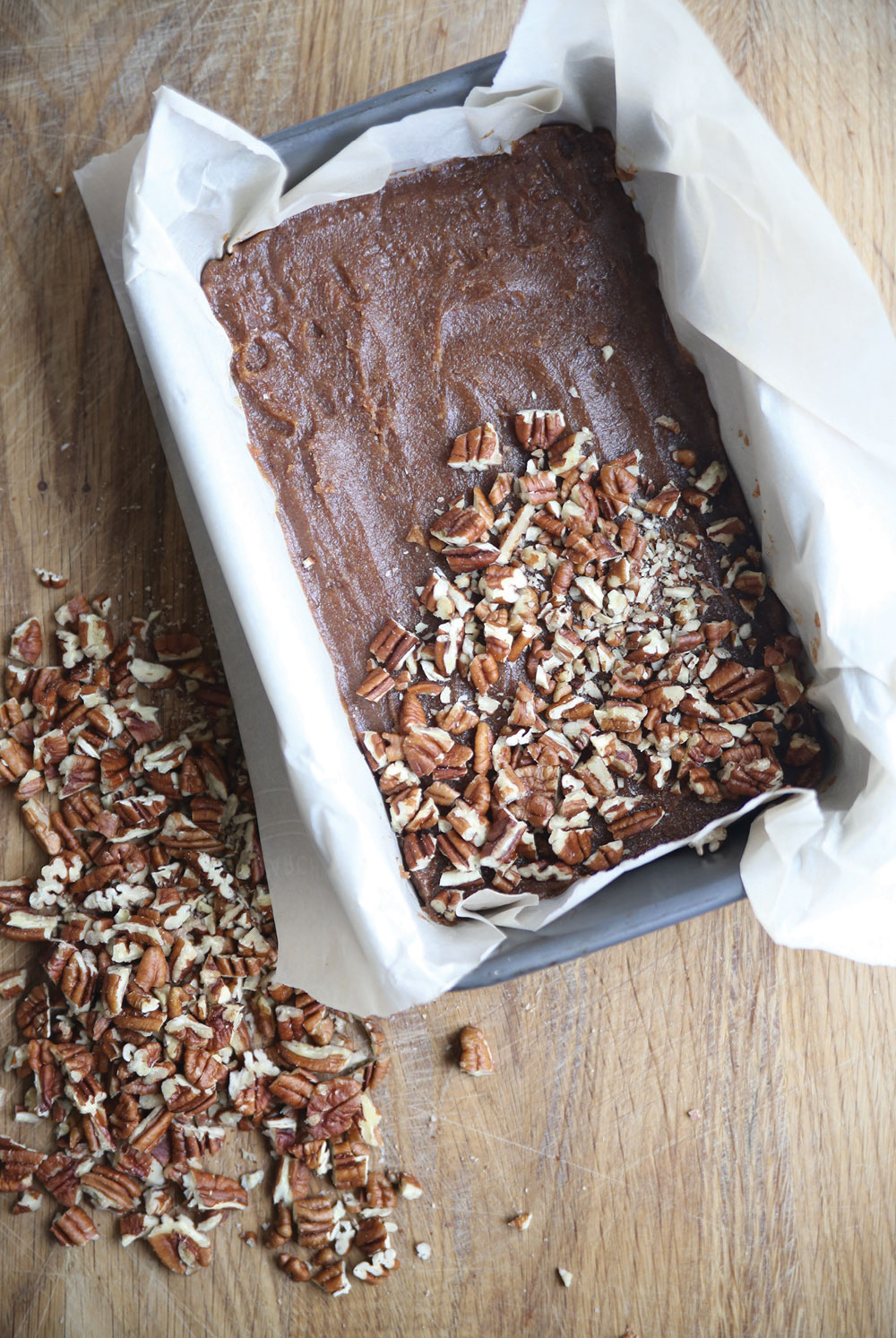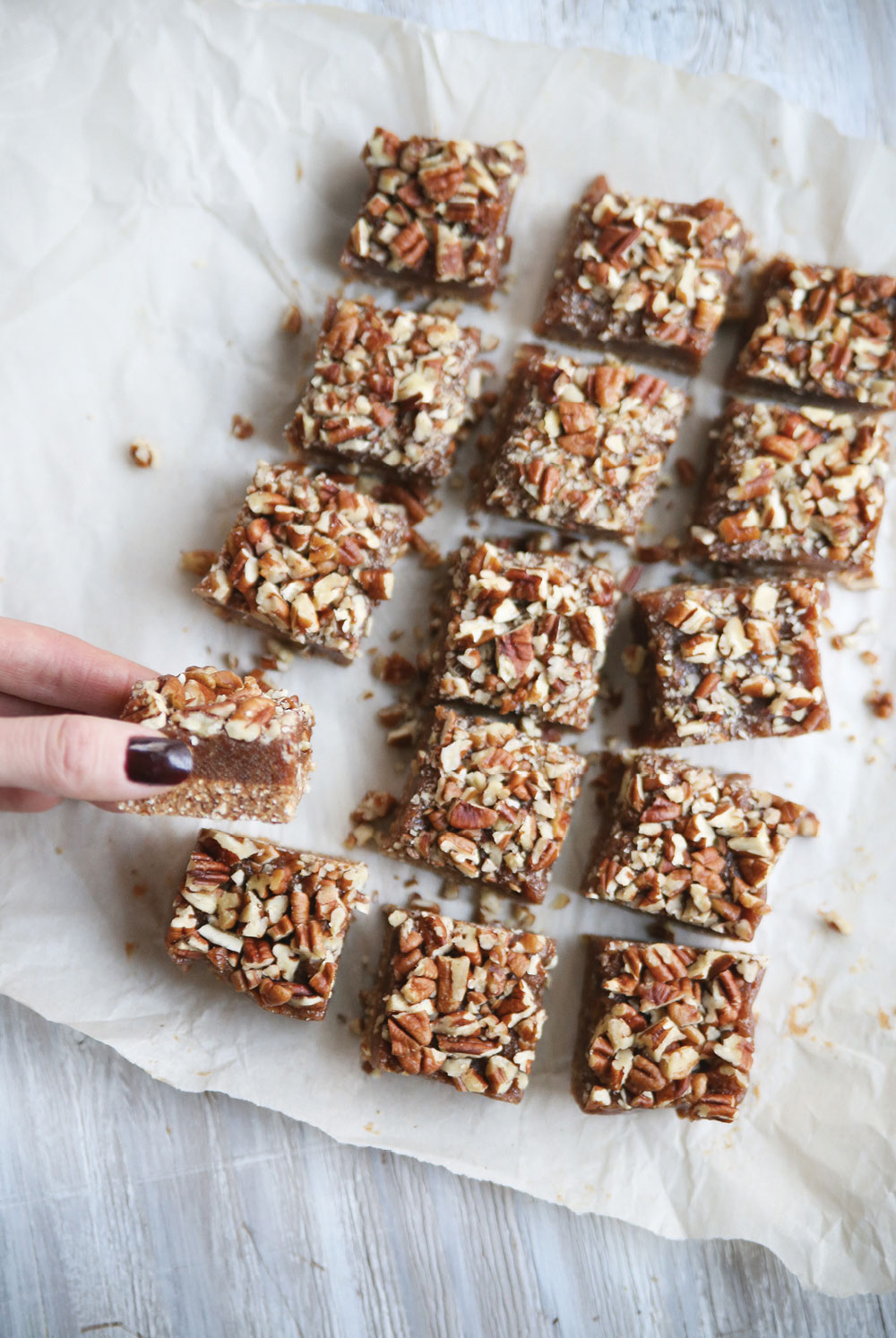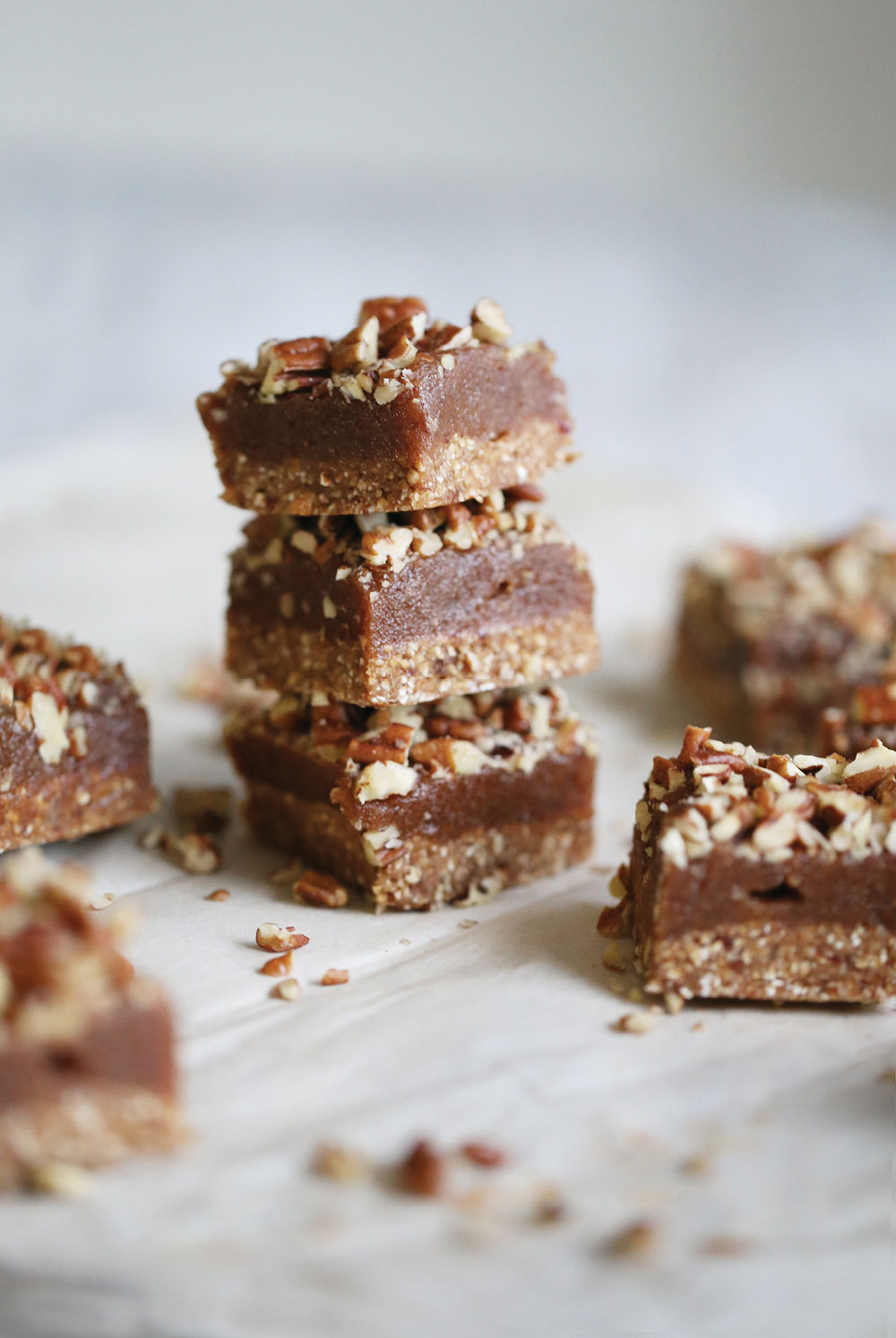 These are also naturally gluten-free, grain-free, vegan and paleo. Which makes them pretty great but the best part is that they are made with ingredients that are good for you, clean and simple. And they although they are pretty sweet, they are refined-sugar-free which makes them much better for you. :)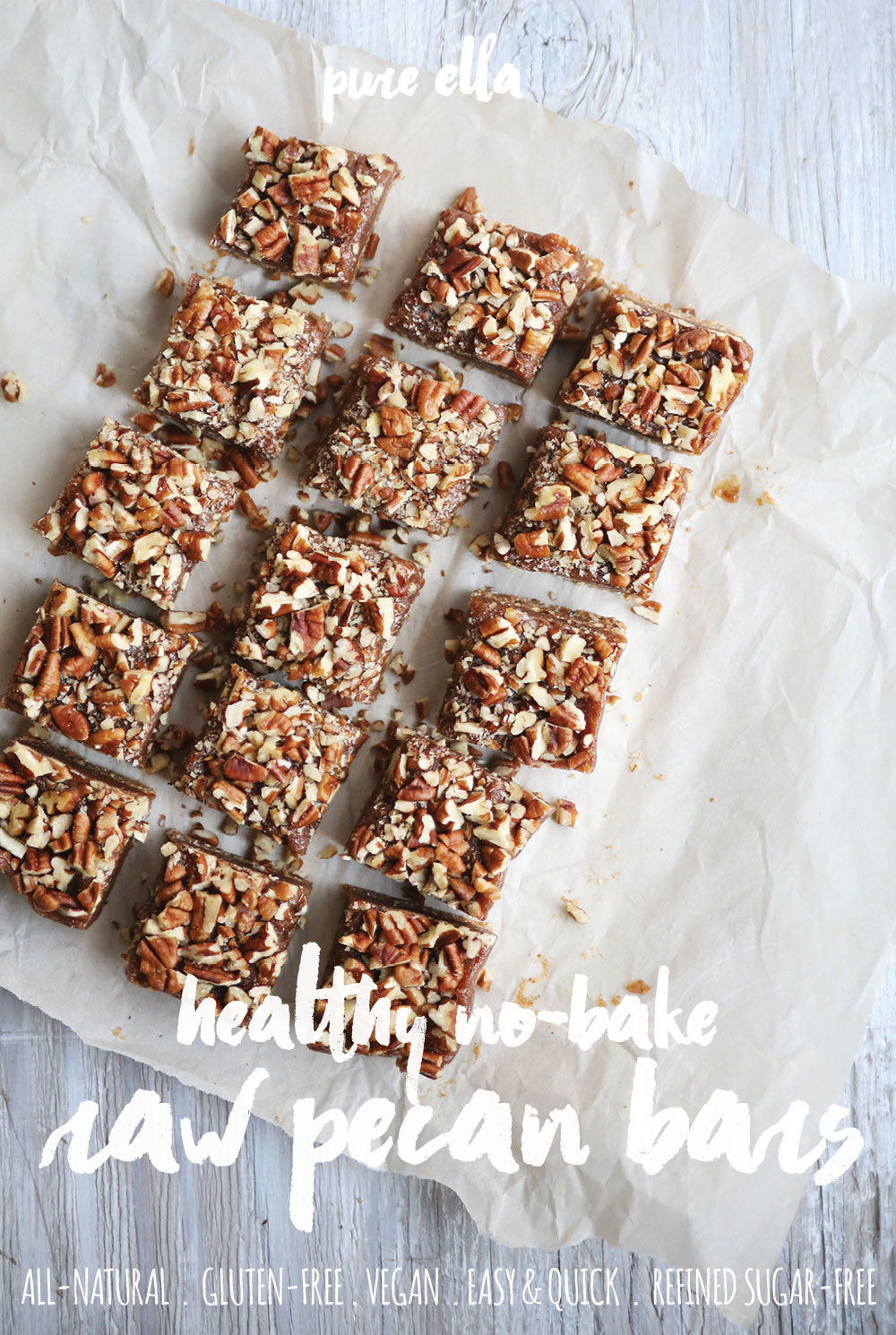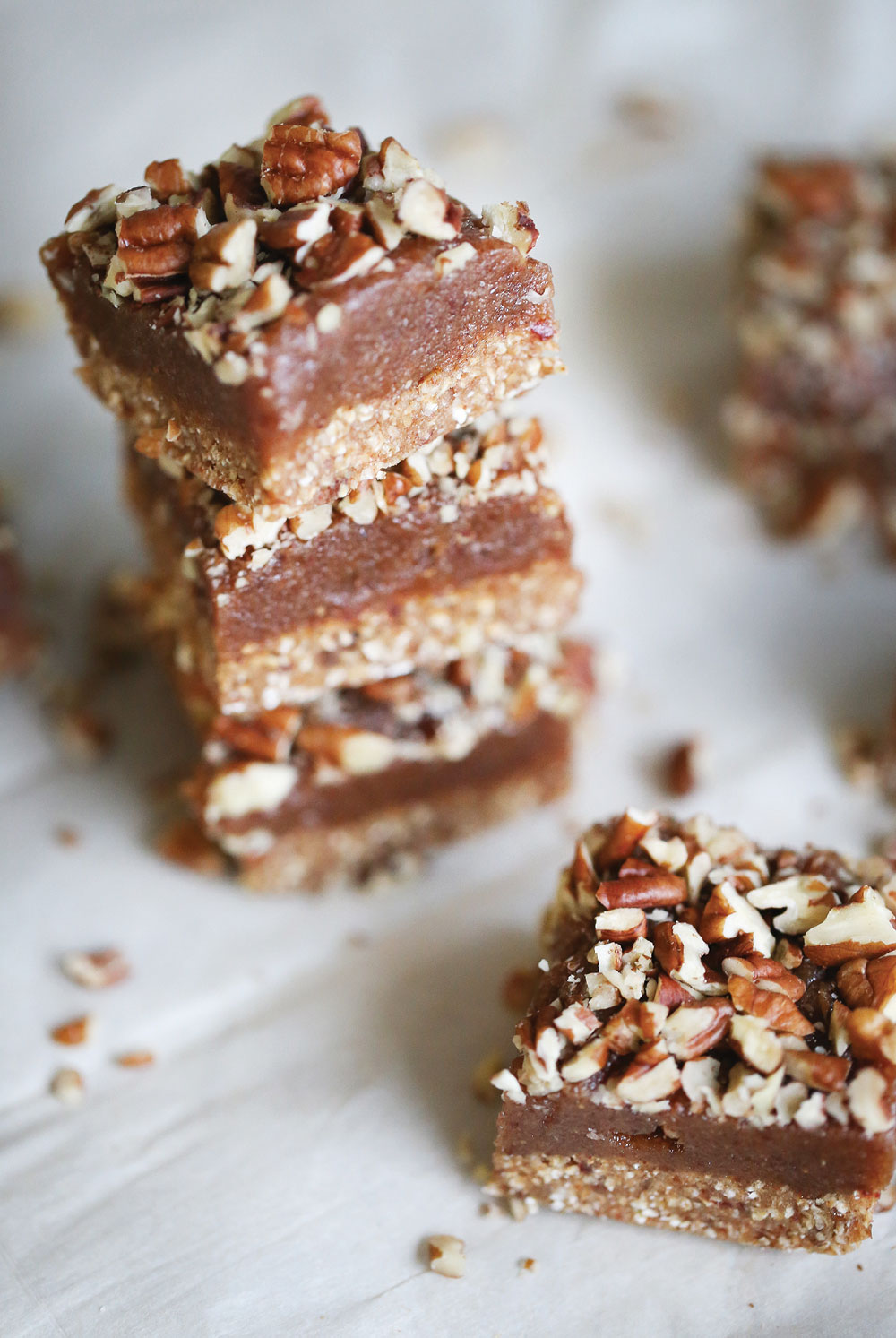 RAW PECAN BARS
2016-11-18 13:24:16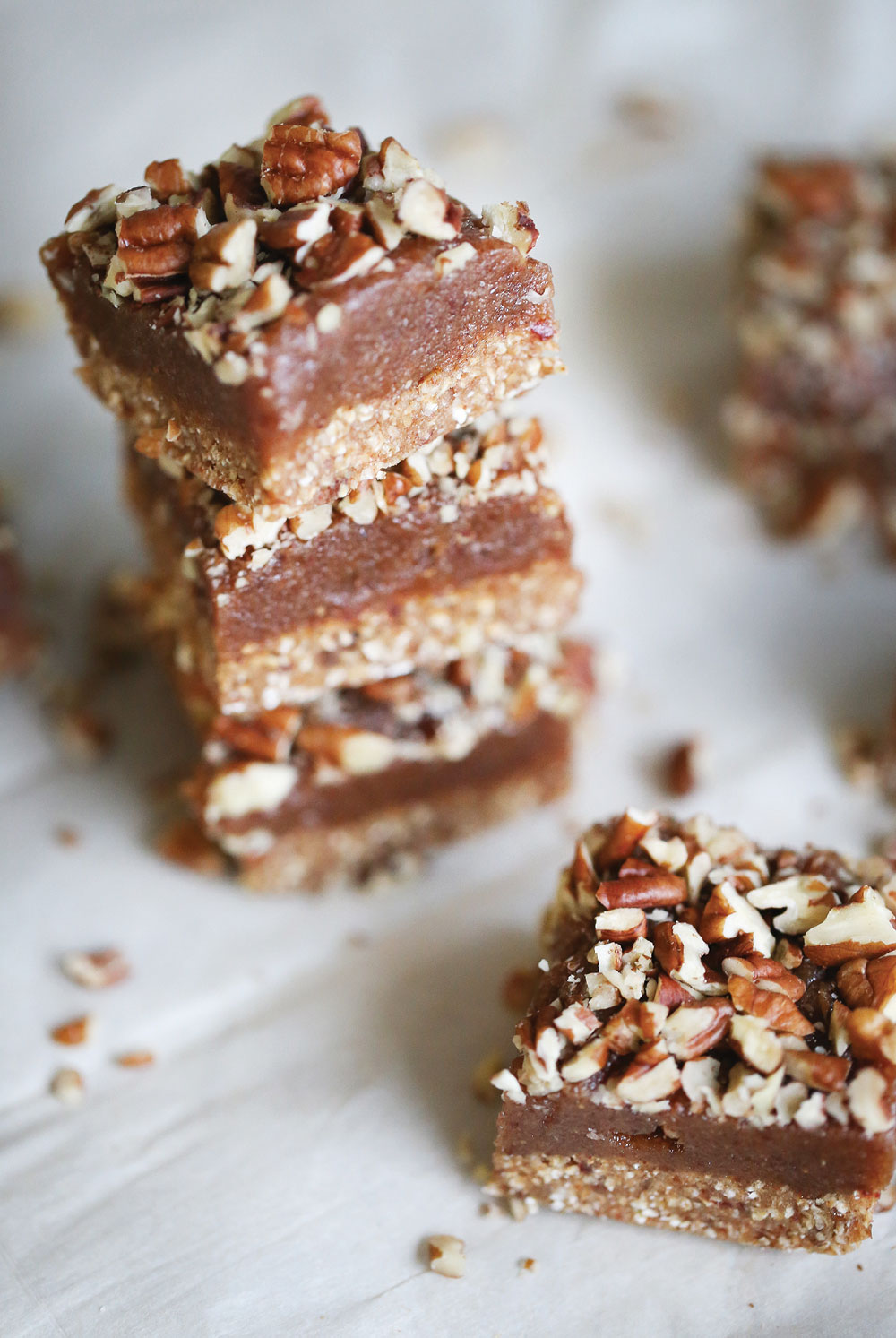 Delicious, raw, gluten-free, grain-free, vegan, paleo, no-bake Pecan Bars!
INGREDIENTS FOR THE BASE
1/4 cup almond flour or almonds
1/4 cup pecans
1/2 cup rolled oats
1/2 cup raw buckwheat groats
6-8 Medjool dates, pitted
pinch of sea salt or Himalayan pink salt
1-2 tablespoons hot water
INGREDIENTS FOR FILLING
1 cup almond flour
6-8 Medjool dates, pitted
1/3 cup almond butter or cashew butter
pinch of sea salt
TOPPING
1/2 cup pecans, chopped for topping
Directions
Prepare a dish with parchment paper.
In a food processor, process the almonds, pecans, oats, buckwheat until a fine.
Add in dates and salt and process until smooth.
Add in a tablespoon of hot water if still too crumbly.
Scoop onto the parchment paper lined dish and smooth evenly. Set aside.
Continue to make the filling by mixing almond flour, dates, almond butter in the food processor until smooth.
Distribute the filling over the base evenly.
Press down the flaps of the parchment paper to smooth more evenly by running your hands down the parchment paper.
Top with chopped pecans.
Place in the refrigerator for about 4 hours or freezer for 2 hours to set. This makes them easier to cut and eat. But you can skip this step and just eat as soon as they are assembled.
Keeps well in an airtight container for up to 1 week.
Pure Ella https://pureella.com/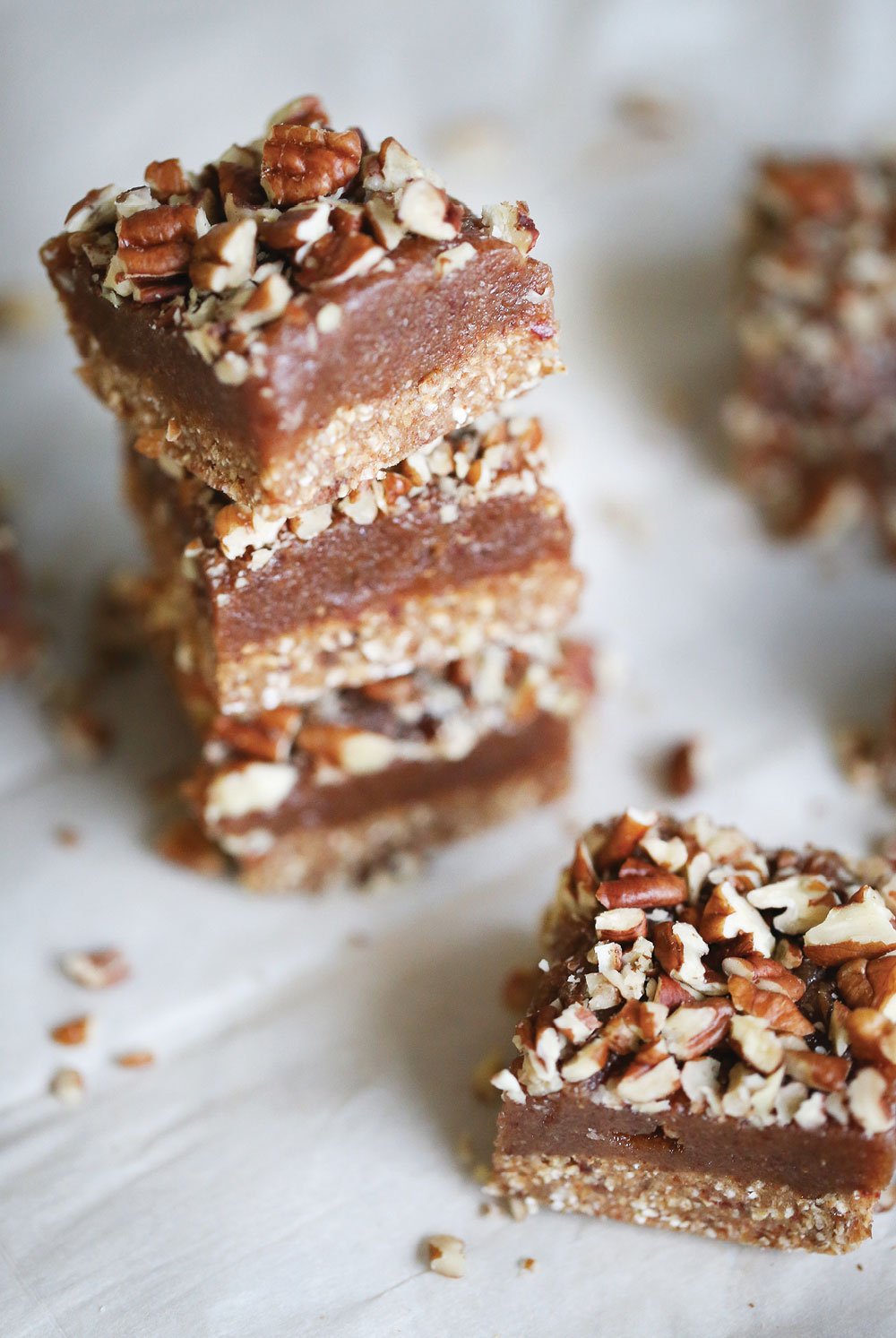 These Raw Pecan Bars are super easy and simple to make so if you're a beginner in 'baking' this is a great recipe to try out. It's literally fool-proof!
This makes a great dessert that you can make ahead of time too keep in the fridge or even freeze so you have a great dessert ready when a spontaneous guest comes over for coffee.
I hope you enjoy these soon!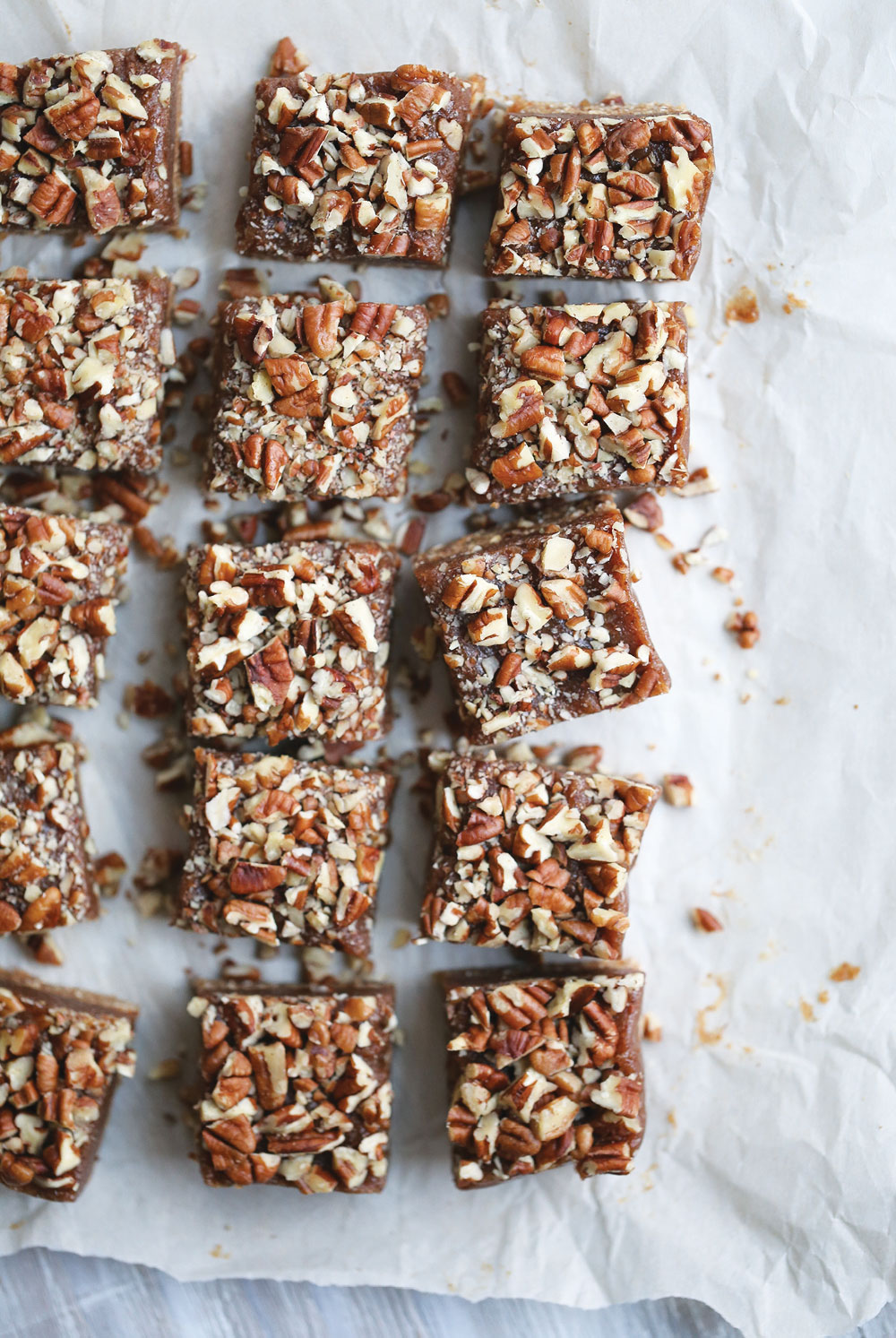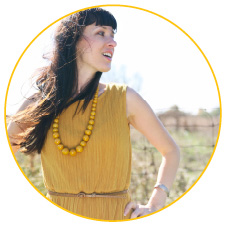 Ella Leché
is a cookbook author ('
Cut the Sugar
'), recipe developer, and photographer/stylist behind Pure Ella; where she shares delicious and healthy recipes. Eating PURE is clean ingredients, whole foods, plant-based nourishment and delicious desserts – with quality ingredients and sweeteners so they're treats with benefits so you won't have to feel deprived or restricted to eat healthier.
Thank YOU for being here!
Follow on social media for daily health & happiness inspiration:

ps. don't forget to share your Pure Ella (PE) recipe creations by tagging them #pureella and
@pure_ella
on Instagram – we repost our favourite photos!