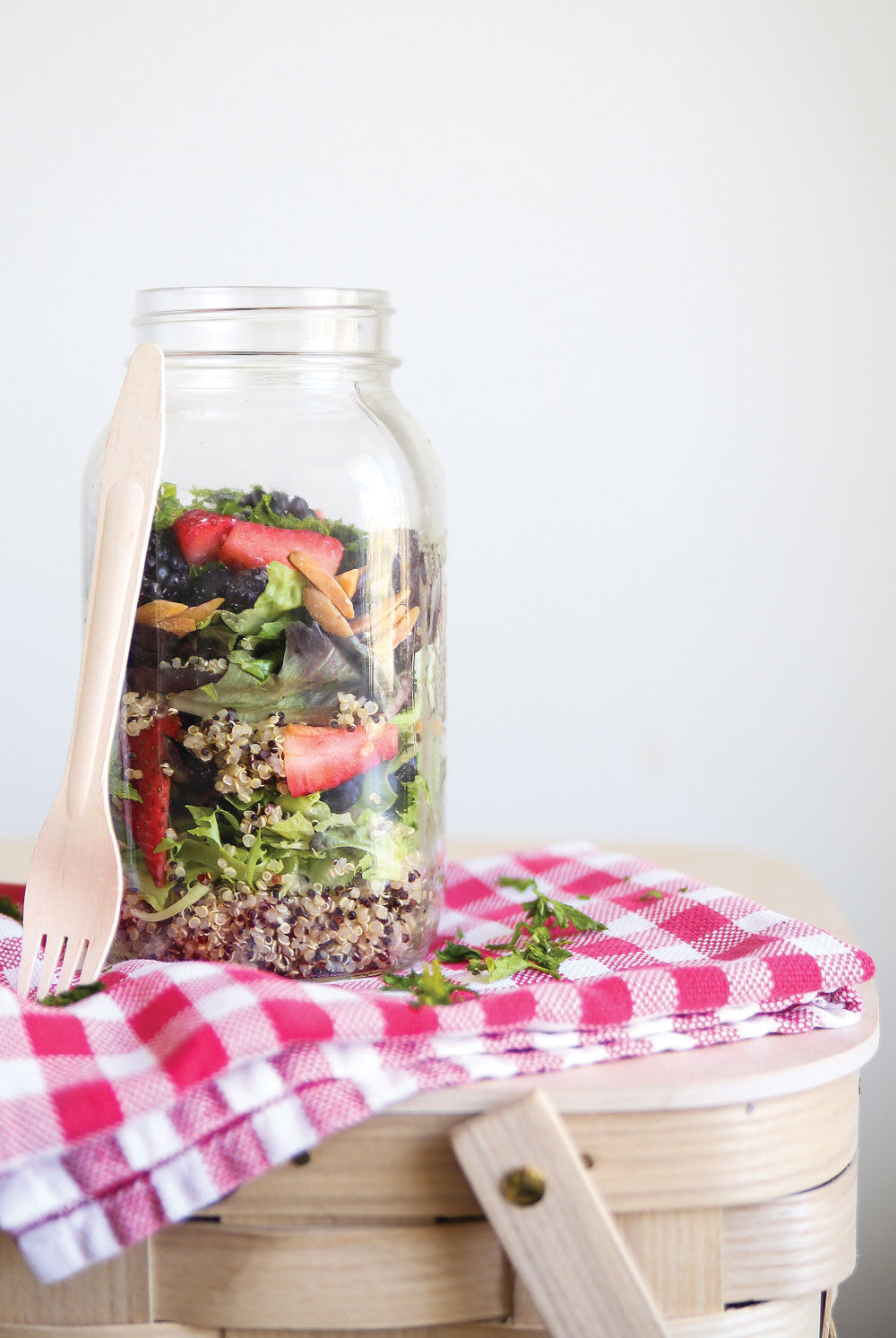 Is it picnic season yet? I think so :) I am so excited about packing up some delicious food, grabbing a blanket, the kids and heading out to the park for a picnic… it's just the best time of the year. And this Quinoa Summer Salad in a Jar is my favourite healthy food to bring along.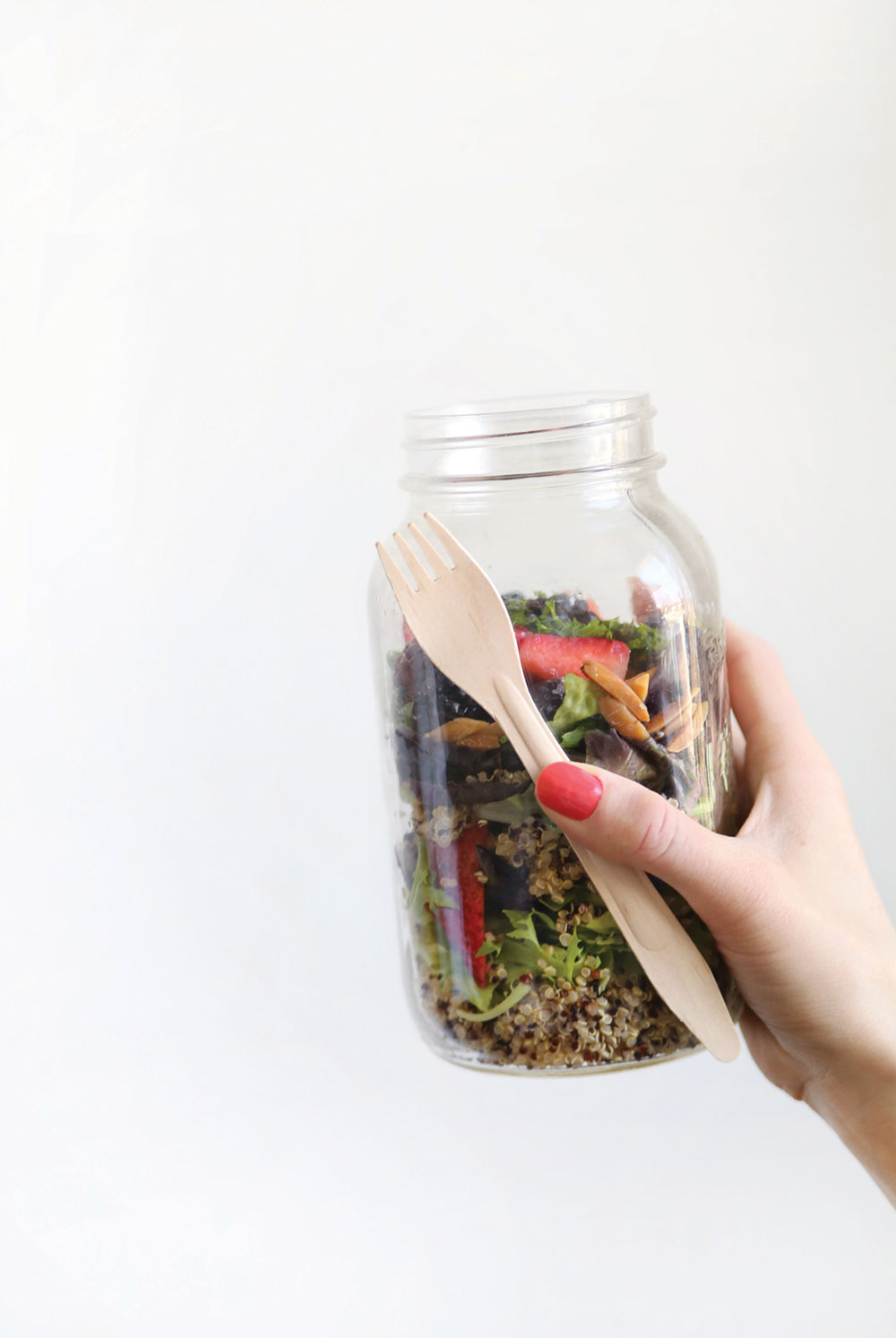 QUINOA SUMMER SALAD IN A JAR
Ingredients :
1 cup pre-cooked cold well-drained quinoa (I love using leftover quinoa for this)
4 handfuls of spring mix salad
about 1 cup of berries : strawberries, blueberries & blackberries
¼ slivered almonds
Dressing Ingredients :
1/4 cup EVOO (extra virgin olive oil) OR 2 tablespoons EVOO + 2 tablespoons hemp oil
juice of 1/2 lemon
2 tablespoons of maple syrup or honey
2 teaspoons of dried basil
fine sea salt and pepper to taste
Directions :
Spoon the quinoa evenly onto two large Mason jars (or portable containers/ plates)
Distribute the salad mix evenly on top.
Slice the strawberries and layer they berries on top.
Sprinkle with slivered almonds.
In a separate container, whisk together the oil, lemon, maple syrup, basil + salt and pepper. Pour the dressing over the salad just before heading out to your picnic.
Enjoy within 2 hours of being out of the fridge.
To keep it fresher longer, bring ice packs and keep the salads next to them
Find a shaded area to keep your picnic basket.