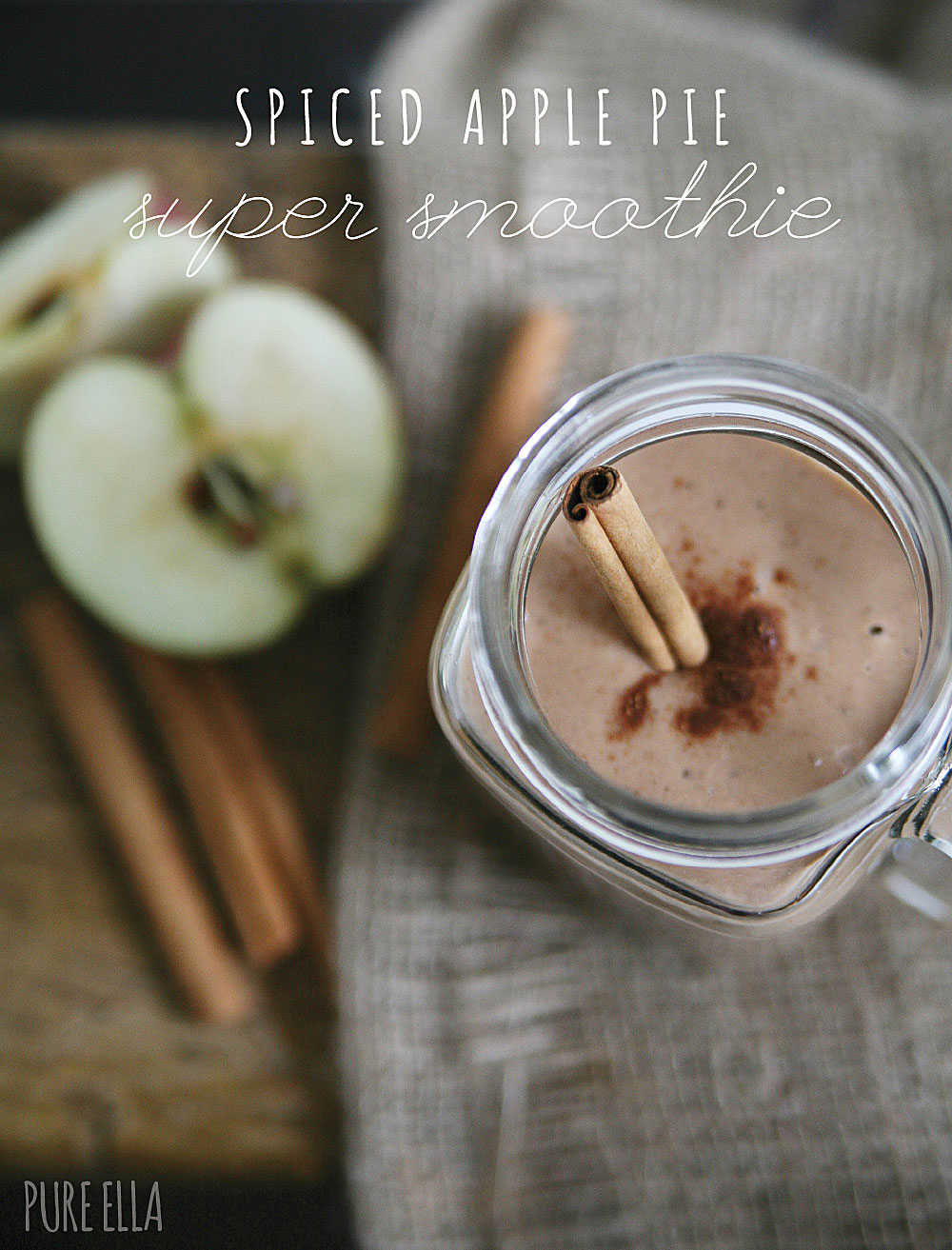 Ahhh apple season, oh how much I love you…. There's something amazing about every growing season, from strawberries, to blueberries, to cherries, to peaches to apples. Of course I get giddy about each local harvest, but apples have always been my favourite. Maybe because it's the taste of childhood for me… from the morning porridge with stewed apples, to mom's apple pierogies, to her amazing spiced apple pie with hints of cinnamon and cloves…. ahh so good!
Apples in every shape or form hit the spot every time. And this recipes proves my love for the season's favourite combinations. This Spiced Apple Pie is a delicious treat for breakfast as it is a decadent sweet dessert… Try it, you'll love it ;)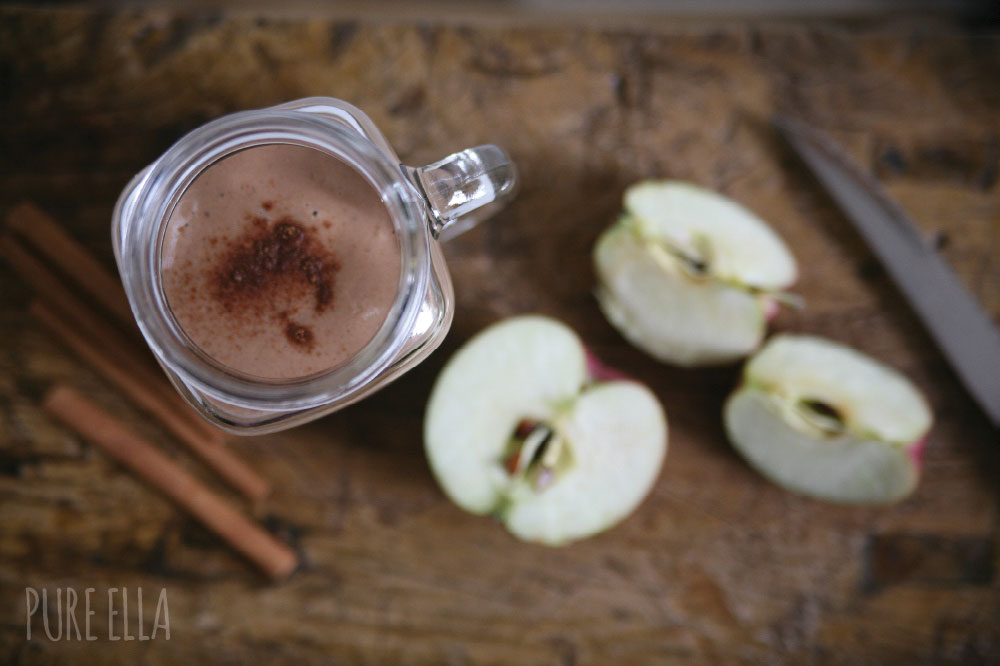 Spiced Apple Pie Super Smoothie
vegan, dairy free, vegan smoothie recipe
Ingredients :
2 cups almond or coconut milk
2 organic apples, peeled and chopped (or 1 cup unsweetened apple sauce)
1/4 cup almond butter
4 medjool dates, pitted
2 tablespoons of maple syrup
2 tablespoons pre-soaked raw buckwheat groats or oats (optional)
1 tablespoon hemp seeds (optional)
1/2 teaspoon cinnamon
1/4 teaspoon ground cloves
1/4 teaspoon ground nutmeg
Directions :
Combine all the ingredients in a blender and blend on high. Adjust sweetness level. Serve immediately ;)
This Spiced Apple Pie Super Smoothie just hits the spot! So much better and better-for-you than those expensive lattes out there and this really brings in the best of the season.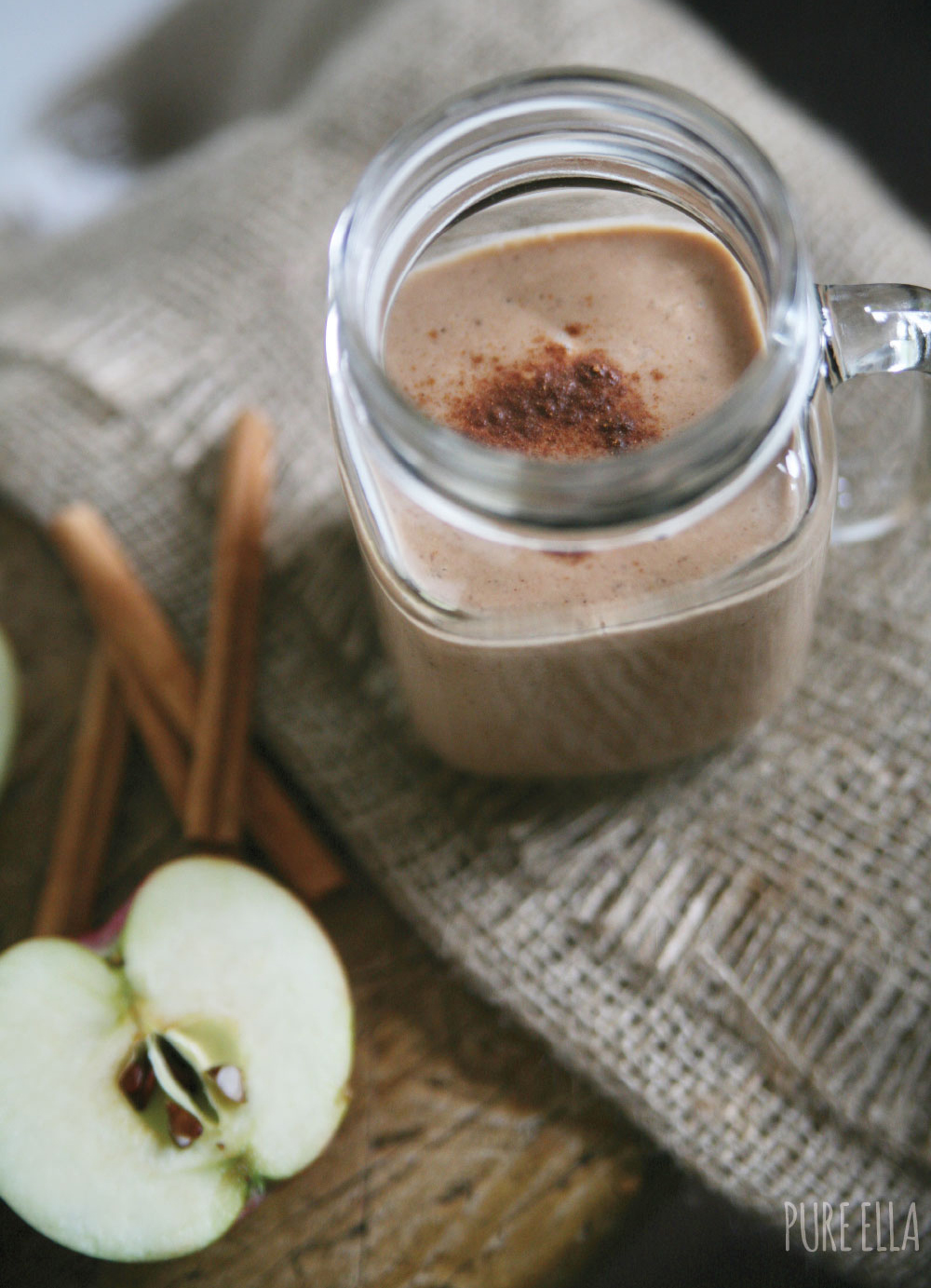 I hope you're ready to embrace the autumn season in full excitement and full bellies! It's the last of our growing season in Canada so I definitely enjoy every little last delicious crop I can get my hands on ;) (although, we're still not ready for pumpkin pie just yet!)
Spices such as cinnamon, ground cloves and nutmeg are so important for your health ~ yes, even year round. But right now is a good time to include these spices everywhere from this smoothie, to coffee, chai tea, morning porridge or of course, baking. These spices lower cholesterol, they are anti-inflammatory and anti-bacterial. Great for treating candida and killing sugar cravings, among lots of good stuff. Enjoy!!
Do tell… what's your favourite recipe to bring in the fall season?