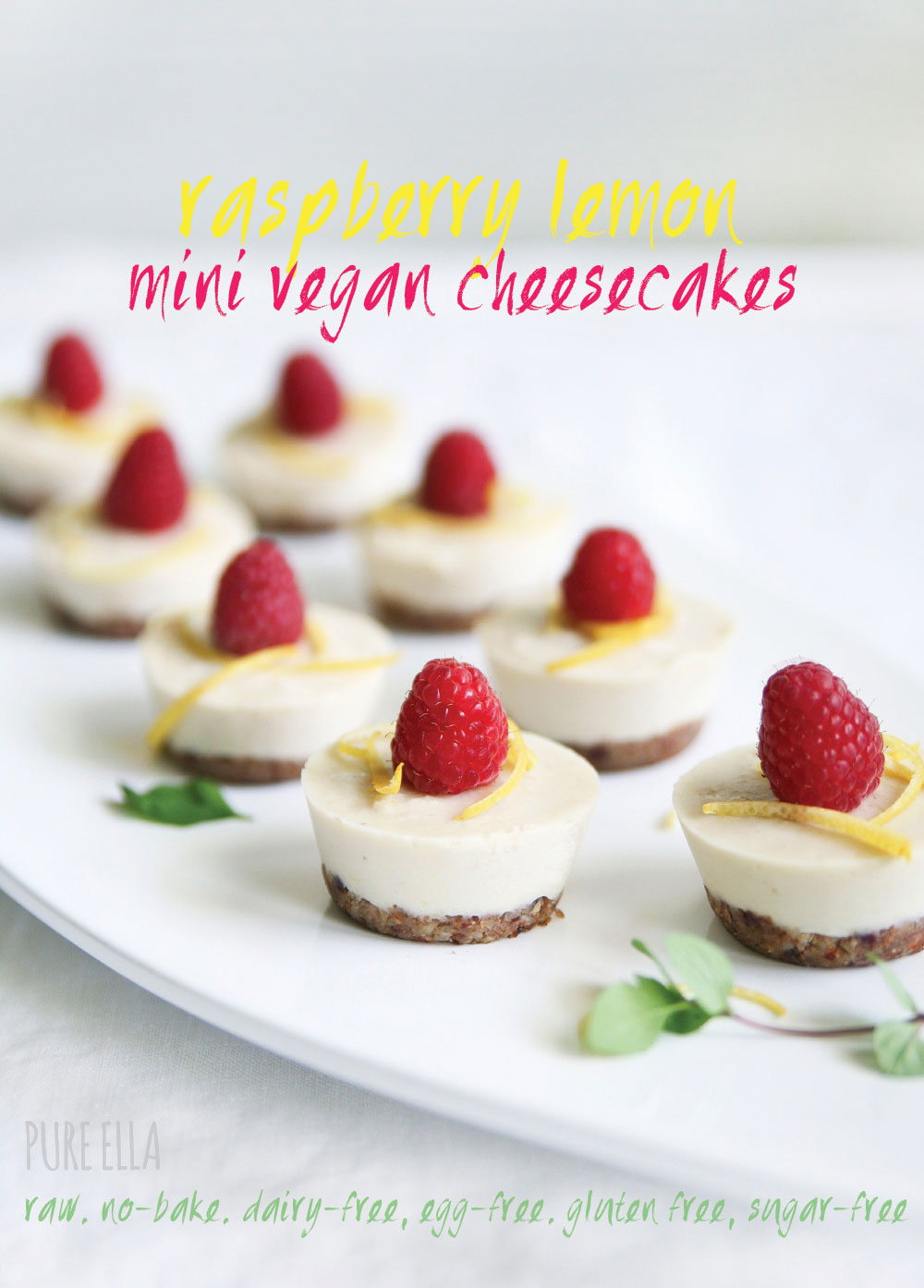 Hello Summer!
I can't believe we're nearing the end of June already… what a month it has been! Simply the best really because, as you know, it all started with a new baby joining our family on June 1st! Little Lady Amelia (as my older daughter started to call her) is just adorable. She's growing speedy quick and is a great baby ;) I simply can't get enough of those chubby cheekies on her!
Since our family and friends are making more visits to see the baby, I went and made something really delicious to have on hand when they come over.
These Raspberry Lemon Mini Vegan Cheesecakes were the perfect little dessert that made everyone happy ~ delicious, creamy and smooth with a lemony flavour and a fresh raspberry burst ~ oh my! These mini vegan cheesecakes are actually easy to make and healthy with all the good-for-you ingredients as they are raw, no-bake, vegan, gluten-free and paleo friendly. With a real melt-in-your-mouth goodness!
RASPBERRY LEMON MINI VEGAN CHEESECAKES :
RAW, GLUTEN-FREE, PALEO, SUGAR-FREE
Ingredients for the base :
3/4 cups almonds
1/2 cup dates, pitted
1/8 cup organic, naturally sweetened dried cranberries* (optional)
pinch of sea salt
1-3 tablespoons of water
Ingredients for the cheesecake filling :
2 cups raw cashews, previously soaked
1/2 cup coconut oil
1/4 cup water
juice of 1 organic lemon + zest**
1/2 cup pure light maple syrup
+ fresh organic raspberries and extra lemon zest for plating
DIRECTIONS:
Make the crust first: In a food processor, pulse all the almonds until a fine grind forms. (while it's mixing you can pick the dates or prepare the other ingredients). Add in the dates and cranberries (if using), and pinch of salt. Continue mixing and check with your fingers if the mixture sticks in your fingers. (Be sure to turn off the mixer each time you check, and always form a habit of scooping with a spoon first!) If it's too dry, add in water one tablespoon at a time. Mix again, check again. Once it sticks together and still falls off your fingers – it's perfect.
Using a cupcake pan preferable a silicone one, press the mixture into the bottom evenly and set aside.
To make the filling: Soak the cashews for 1 hour in hot water at room temperature or overnight (6-8 hrs) in the fridge, strain well. Add all the ingredients into a clean food processor again : cashews, warm but not hot coconut oil, lemon juice, lemon zest, maple syrup, water. Mix on high for about 5 minutes until a very smooth mixture forms.
Pour over the bases in the cupcake pan. Tap the pan gently to let it settle. Place straight into the freezer for about 1-2 hours before serving. These defrost in just about 5-10 minutes in the refrigerator, and much faster at room temperature so give them enough time to defrost slightly before serving. Top with fresh raspberries, lemon zest and mint leaves to serve. Enjoy!
(If you want to keep them frozen for longer and just have them ready whenever the occasion calls for a great impromptu dessert. Simply freeze for 1-2 hours, then be sure to wrap the pan with plastic wrap as tight as possible and return to the freezer for up to 1 month.)
* if using cranberries, keep an eye on the ingredients as they could be artificially sweetened and coloured and have lots of sulphites. I used organic cranberries that are sweetened with grape juice. I find they compliment the taste of the lemon and raspberries really well. Don't have them on hand? Simply add 3 extra dates to the base recipe.
**if you're using zest in any recipe be sure to buy organic as lemons are coated in toxins to preserve freshness. If you really can't get organic lemons, place the lemon in a mug and pour hot boiling water over the lemon to melt the waxy coating. Do this 2 more times and wipe well when the lemon is still warm.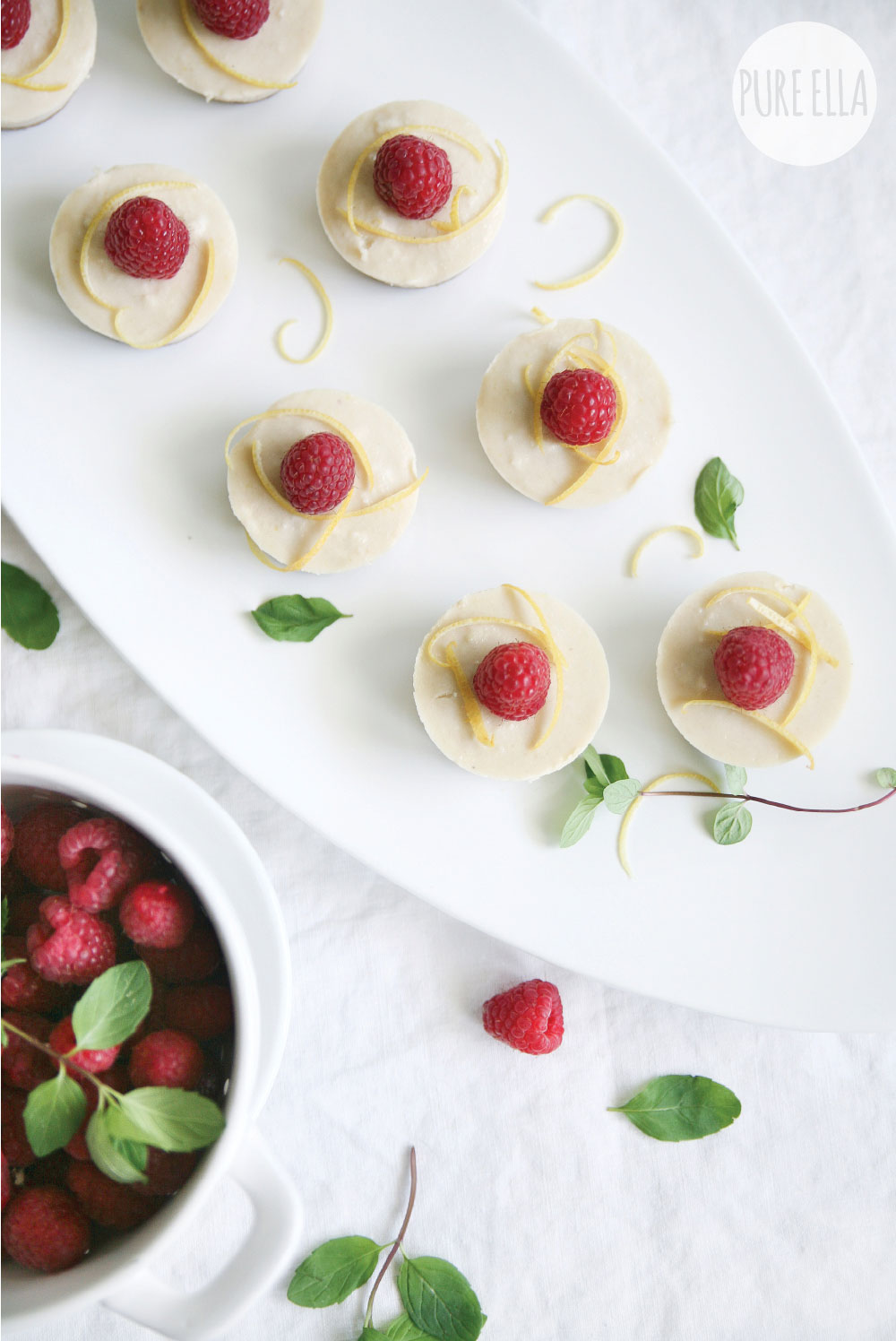 I love making vegan cheesecake in mini size. They are the perfect individual serving and they look so pretty on a plate. Best of all is that they take so much faster to get finished as opposed to a whole cake because they don't need so much freezing time and later thawing time. I started to make them at 1ish on a Sunday and they were ready to serve for 4pm. Amazing because with a large cashew-based cheesecake you need to plan the recipe well in advance. With these baby cheesecakes you don't!
Also, if you're having a few different get togethers, like we had, it's nice to thaw out how many you need and they look perfect as if you made them just for this occasion. For a small gathering, it's nice to share something delicious and homemade but something that doesn't keep you busy in the kitchen for hours.
They were definitely enjoyed by my family and friends and me… because with a newborn keeping me busy, it's priceless to sit for a few minutes and enjoy a perfect bite of an amazing lemony raspberry-topped vegan cheesecake! I even close my eyes and savour every morsel of the decadent flavour… yummmm ;)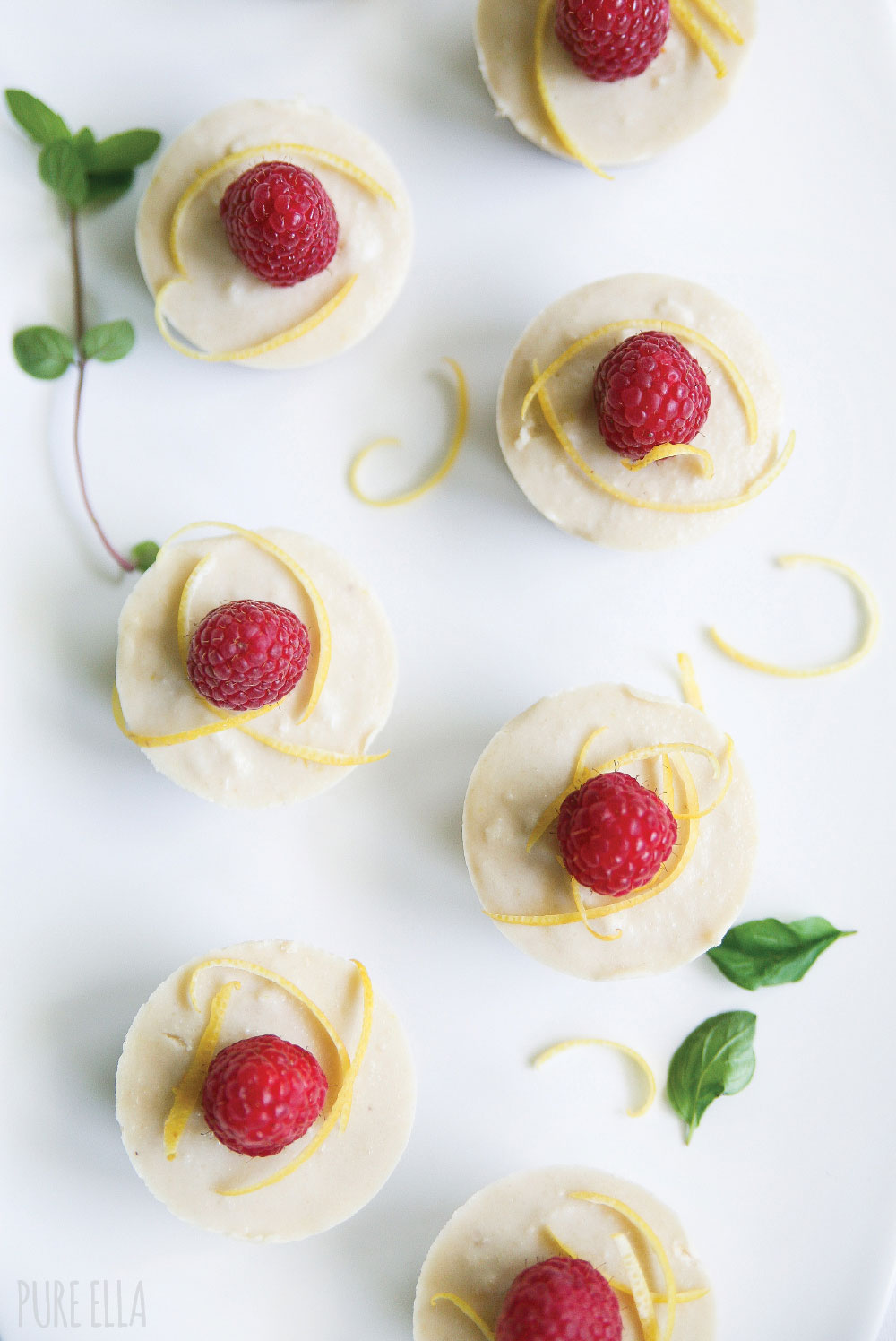 So, thank you for coming to see my baby girl ~ and I hope you enjoyed these scrumptious Mini Cheesecakes!!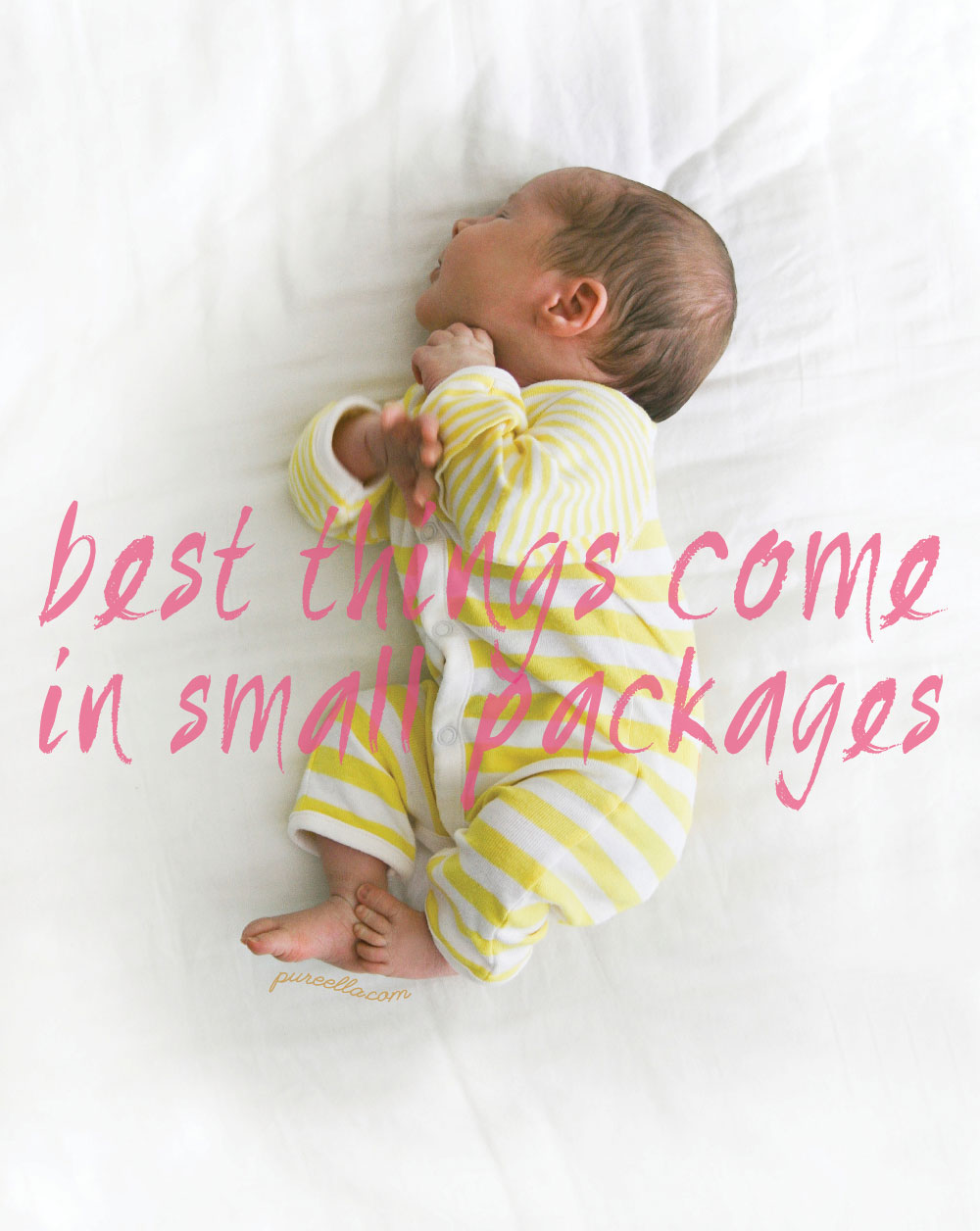 ♥
Pure Ella
If you're new to Pure Ella, please sign up for email updates and join me elsewhere:
Facebook

//

Pinterest

//

Twitte

r //

Instagram

@pure_ella