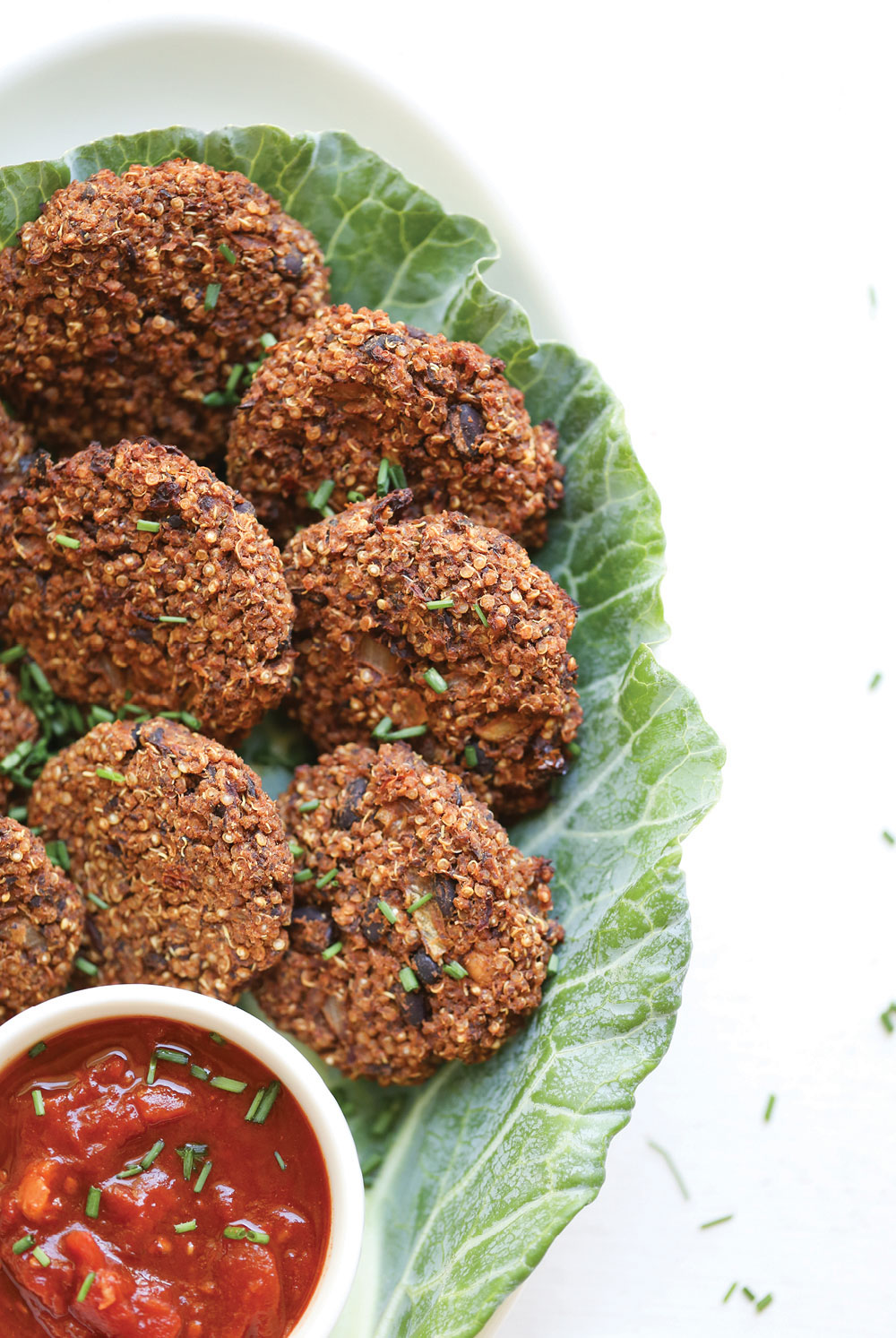 I am so excited to share another delicious bean burger/ cakes recipe! These Quinoa Black Bean Burgers have been a recent favourite at our house and I can't wait for you guys to try them too! The flavours in these burgers are the best yet – so much depth of flavour with each bite – you will LOVE them!
For this recipe, I'm so excited to have teamed up with USA Pulses & Pulse Canada to share a great nourishing movement to get you to eat more Beans and Lentils!
If the term "pulses" is new to you (it was too me up until this year)…. let me tell you that 2016 has been declared the International Year of Pulses (IYP).
Will you take the Pulse Pledge with me on pulsepledge.com?
The Pulses website has tons of creative and delicious other recipes that will get you excited about eating more Pulses! Let's eat more pulses you guys!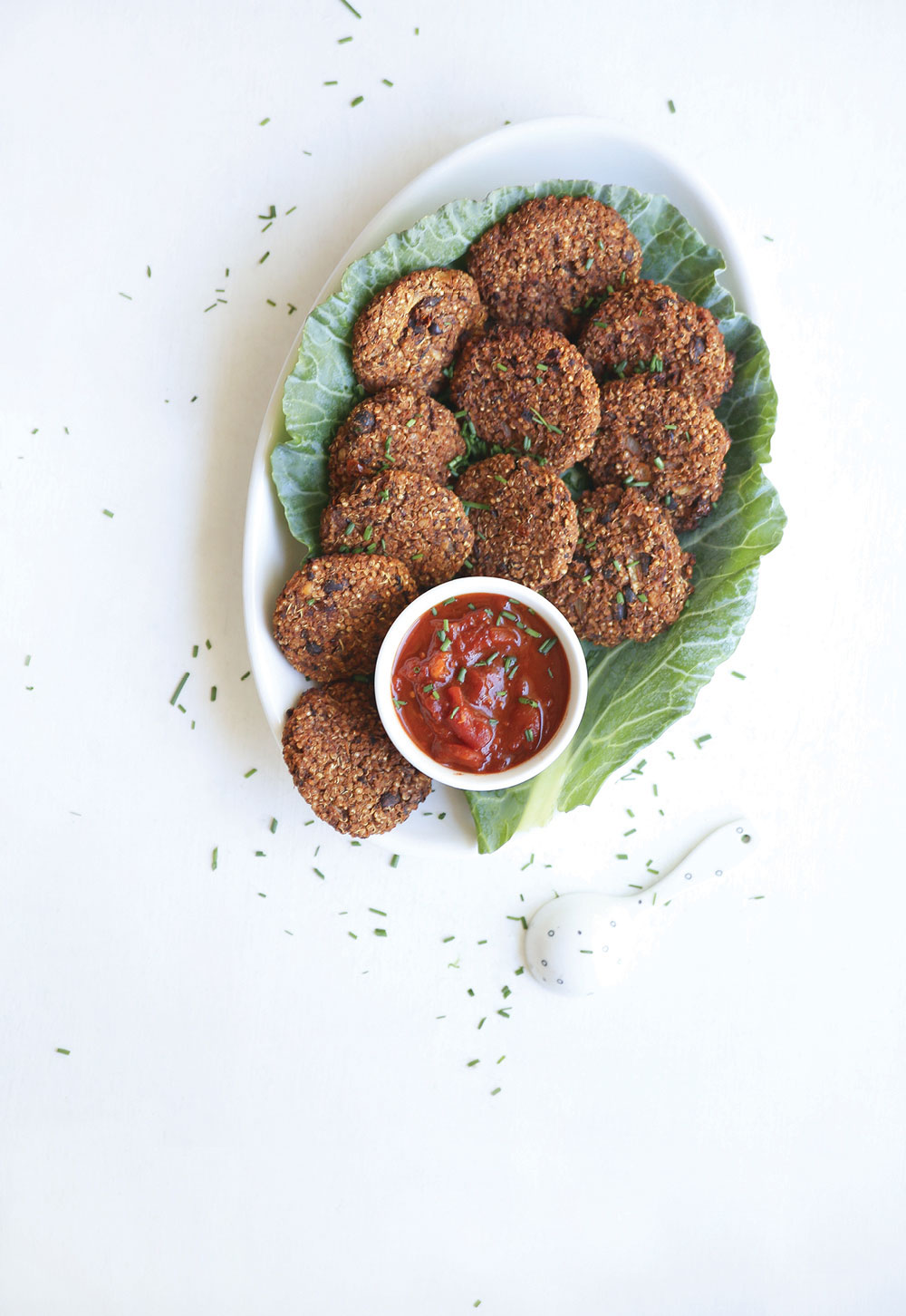 What are pulses and why are they important?
Pulses, also known as grain legumes, are a group of 12 crops that includes dry beans, dry peas, chickpeas, and lentils. They are high in protein, fibre, and various vitamins, provide amino acids, and are hearty crops. They are most popular in developing countries, but are increasingly becoming recognized as an excellent part of a healthy diet throughout the world.
Pulse crops are one of the most sustainable crops a farmer can grow. It takes just 43 gallons of water to produce one pound of pulses, compared with 216 for soybeans and 368 for peanuts. They also contribute to soil quality by fixing nitrogen in the soil.
Yay, let's eat more Pulses!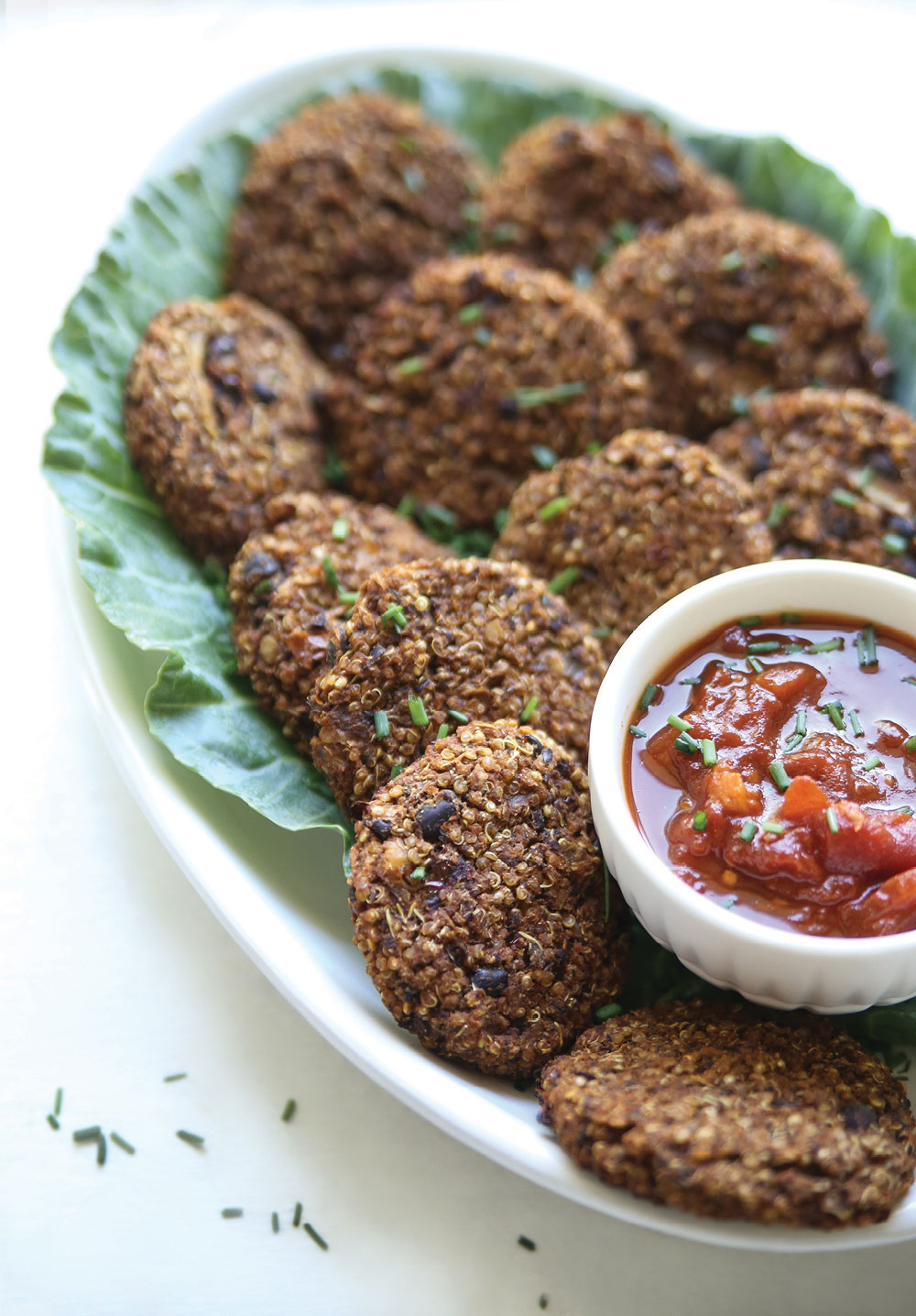 I incorporate "pulses" almost on a daily basis. I don't keep a real count but we basically eat a lot of lentils, beans, chickpeas and peas. We LOVE them because they're super healthy! It has been amazing to see how my health improved when I started to cut out heavy meats and replaced them with more plant-based protein like legumes. We are not a vegan family, but replacing a few meat meals during the week with beans is so much healthier.
Incorporating more beans and lentils to your diet is so easy and inexpensive. See, eating healthy doesn't have to be expensive. I still roll my eyes when people declare that they can't afford to eat healthy…. it's very much doable. And one of the best ways to start is to include more beans and lentils. Easy. It's better for you, the animals and the planet.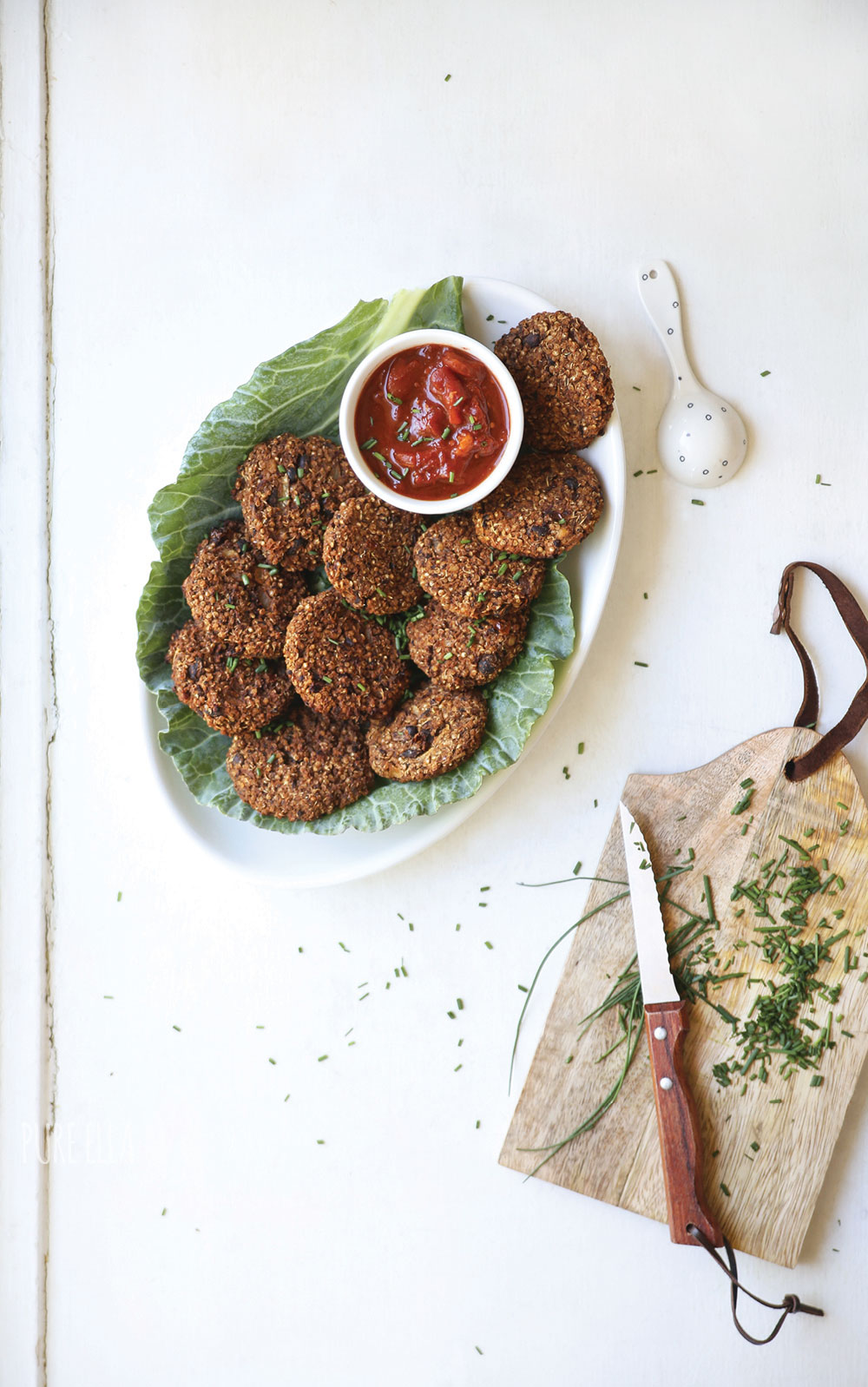 I especially love to incorporate pulses into creative recipes like these Quinoa Black Bean Burgers – the flavour of these burgers/ cakes is out of this world!
There's so much depth of flavour and richness in every bite. The quinoa, the black beans, the dates, the soy sauce all create a very tasty burger! These are probably my best veggie burgers/ cakes yet! A true must-try!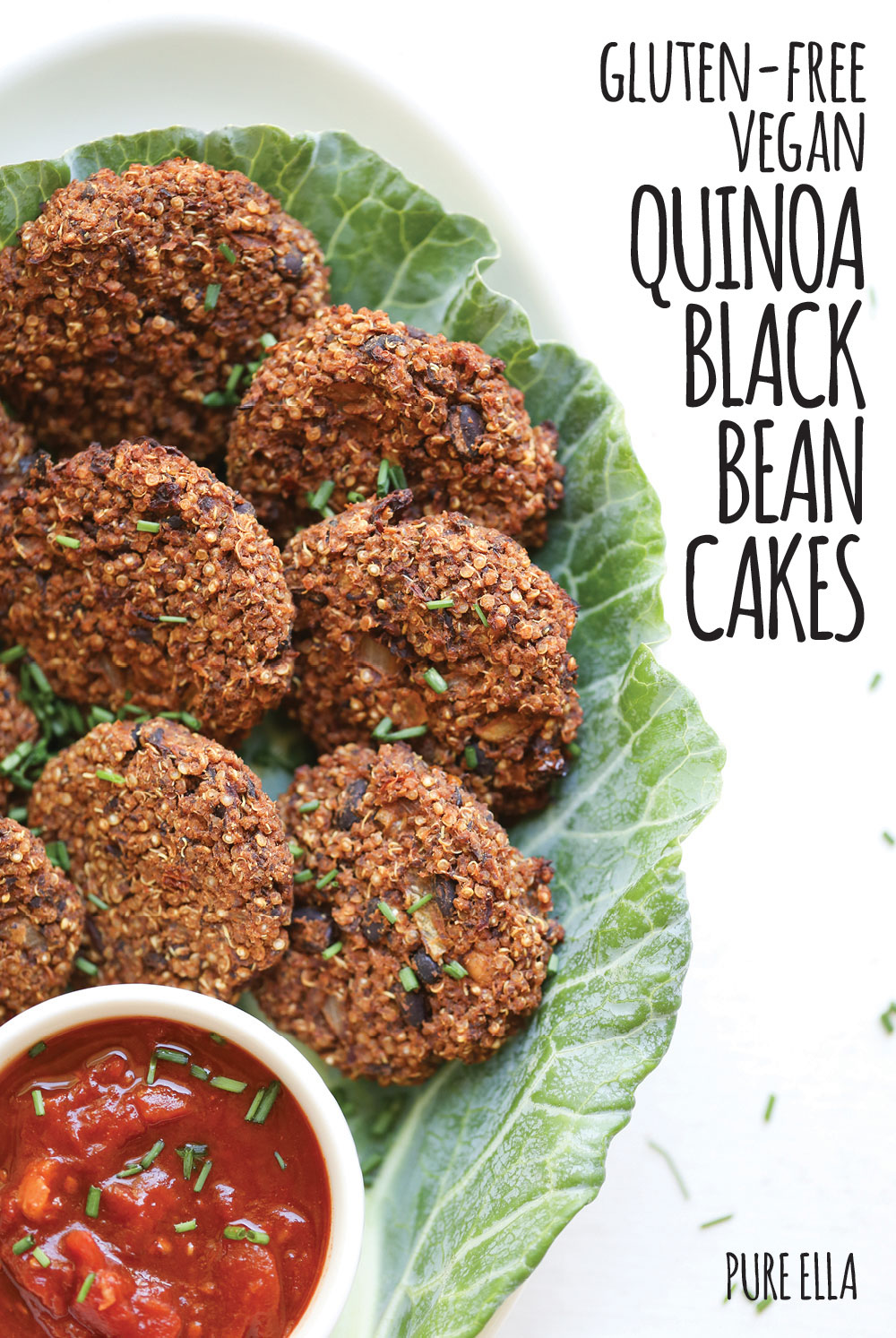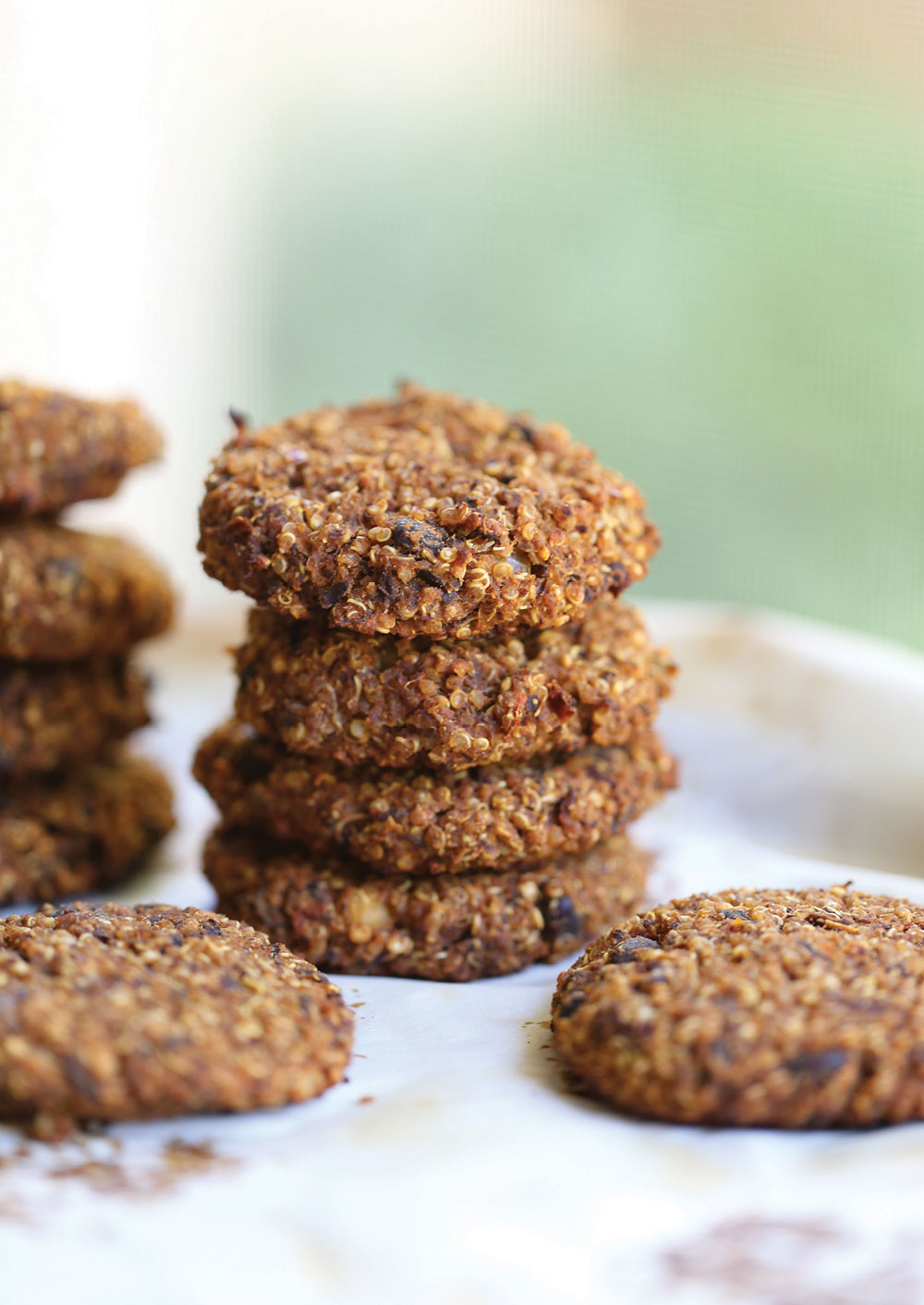 QUINOA BLACK BEAN BURGERS/ CAKES RECIPE
2016-11-28 05:45:00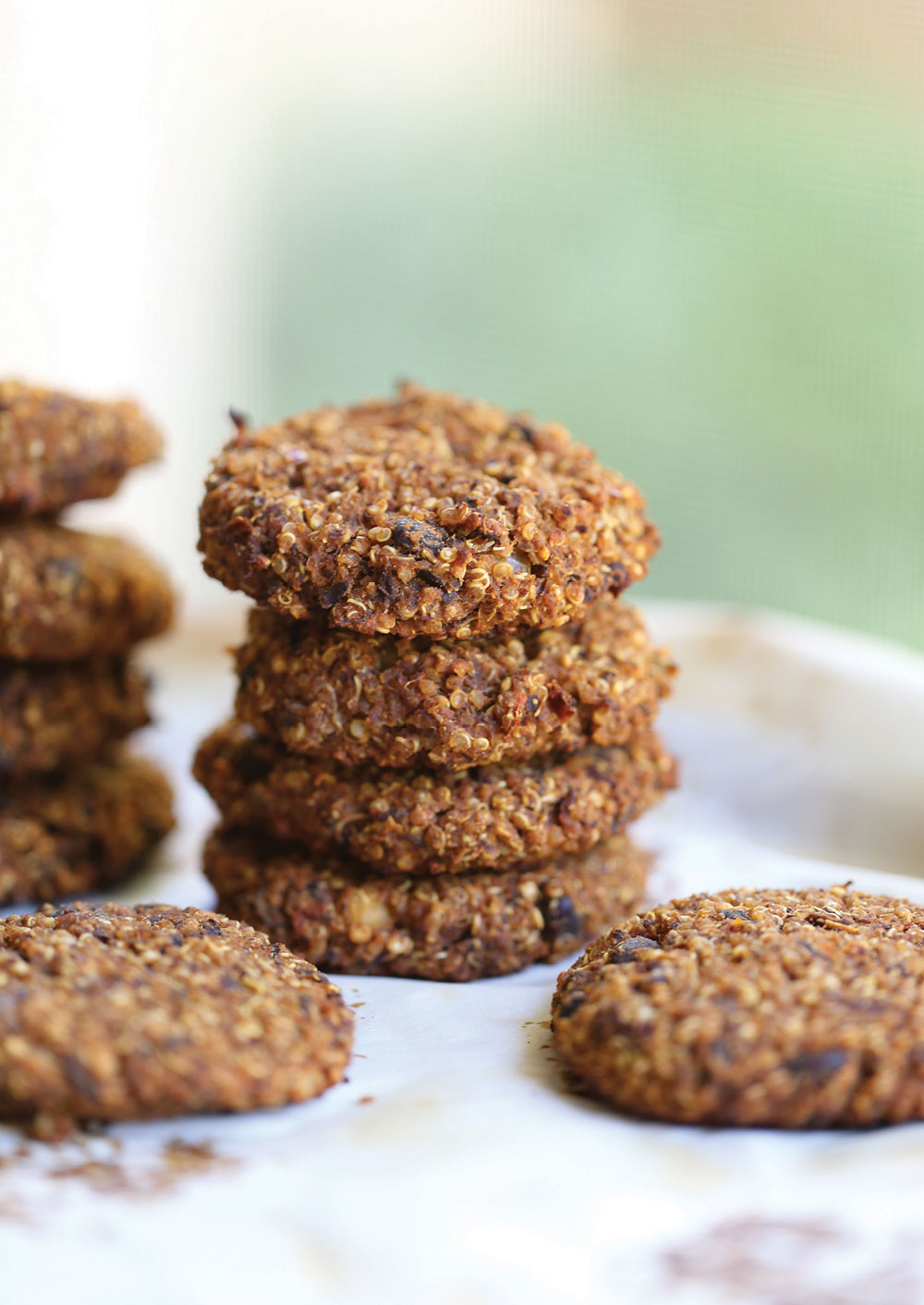 Ingredients
3/4 cup dry quinoa (or 1 1/2 cup leftover previously cooked quinoa)
1 (16 oz) can black beans, rinsed and strained
1 small onion
3 Medjool dates, pitted
1 teaspoon sweet paprika
1/2 teaspoon cayenne pepper
1 tablespoon soy sauce
sea salt and pepper to taste
Instructions
Cook the quinoa according to instructions on the package and let cool slightly. Fluff with a fork and make sure it's quite dry or strain on a sieve until all water drains through. (It's great to use leftover quinoa for this recipe!)
In a food processor, precess 1/2 of the beans with 1/2 the quinoa.
Add in the chopped onion, dates, paprika, cayenne popper, soy sauce and process until combined.
Turn off the food processor and stir in the remaining beans and quinoa.
Season to taste with salt and pepper.
Preheat oven and prepare a baking dish lined with parchment paper.
Scoop a heaping tablespoon of the mixture into your hands and form patties and place on the parchment paper.
Continue with all the mixture.
Bake in a preheated oven at 350 degrees F. for about 30 minutes, turning over halfway.
Remove from oven and serve hot.
Notes
Refrigerate leftovers in an airtight container for up to 3 days.
These also freeze well for up to 2 months. Just add small squares of parchment paper in between the cakes so they don't stick and place in an airtight container.
Pure Ella http://pureella.com/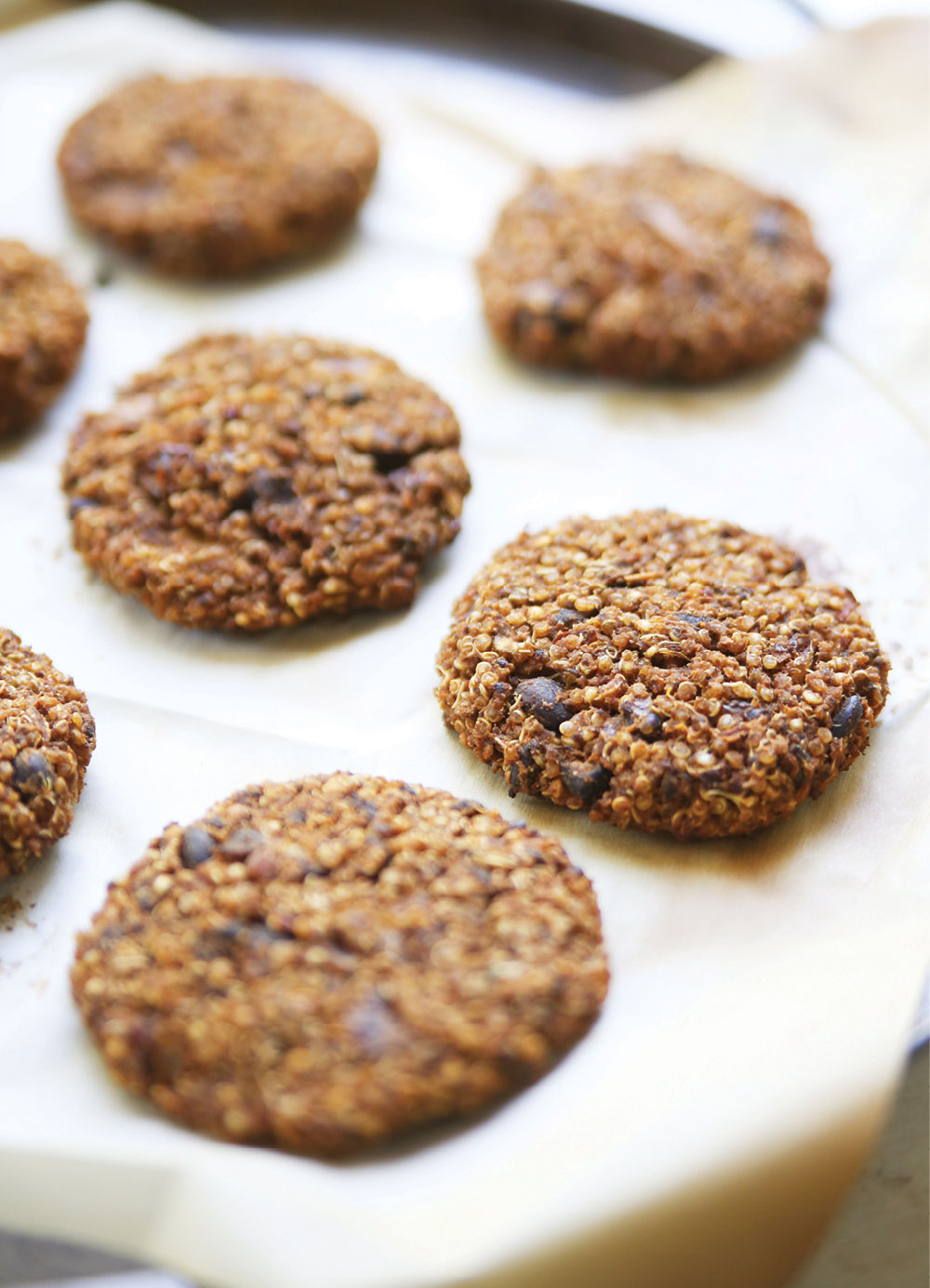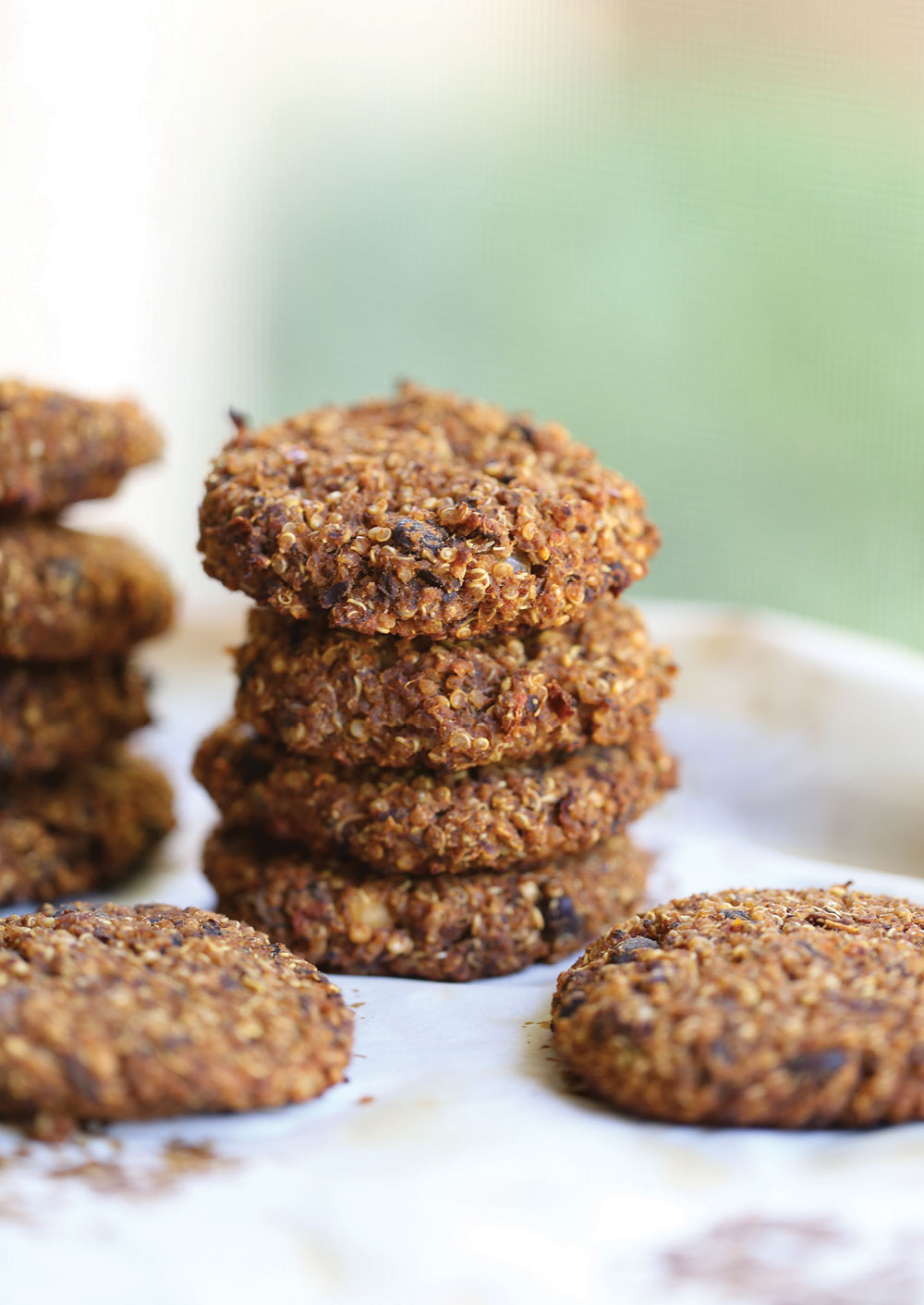 Smoky Tomato Sauce Recipe
Ingredients:
1 large can of chopped tomatoes

2 tablespoons apple cider vinegar

2 tablespoons soy sauce

1 tablespoons organic raw cane brown sugar or maple syrup

2 tablespoons olive oil

1 tablespoons fresh grated ginger (optional)

1 teaspoon sweet paprika

sea salt and

freshly ground pepper to taste
Directions:
Add the tomatoes with juice into a medium saucepan and heat on medium low heat.
Stir in all the ingredients: vinegar, soy sauce, sugar, olive oil, ginger, paprika and cover and cool over low heat until thickened, about 15 minutes.
Turn off heat and let stand for another 15 minutes. (the sauce will continue to thicken).

Season with salt and pepper to taste.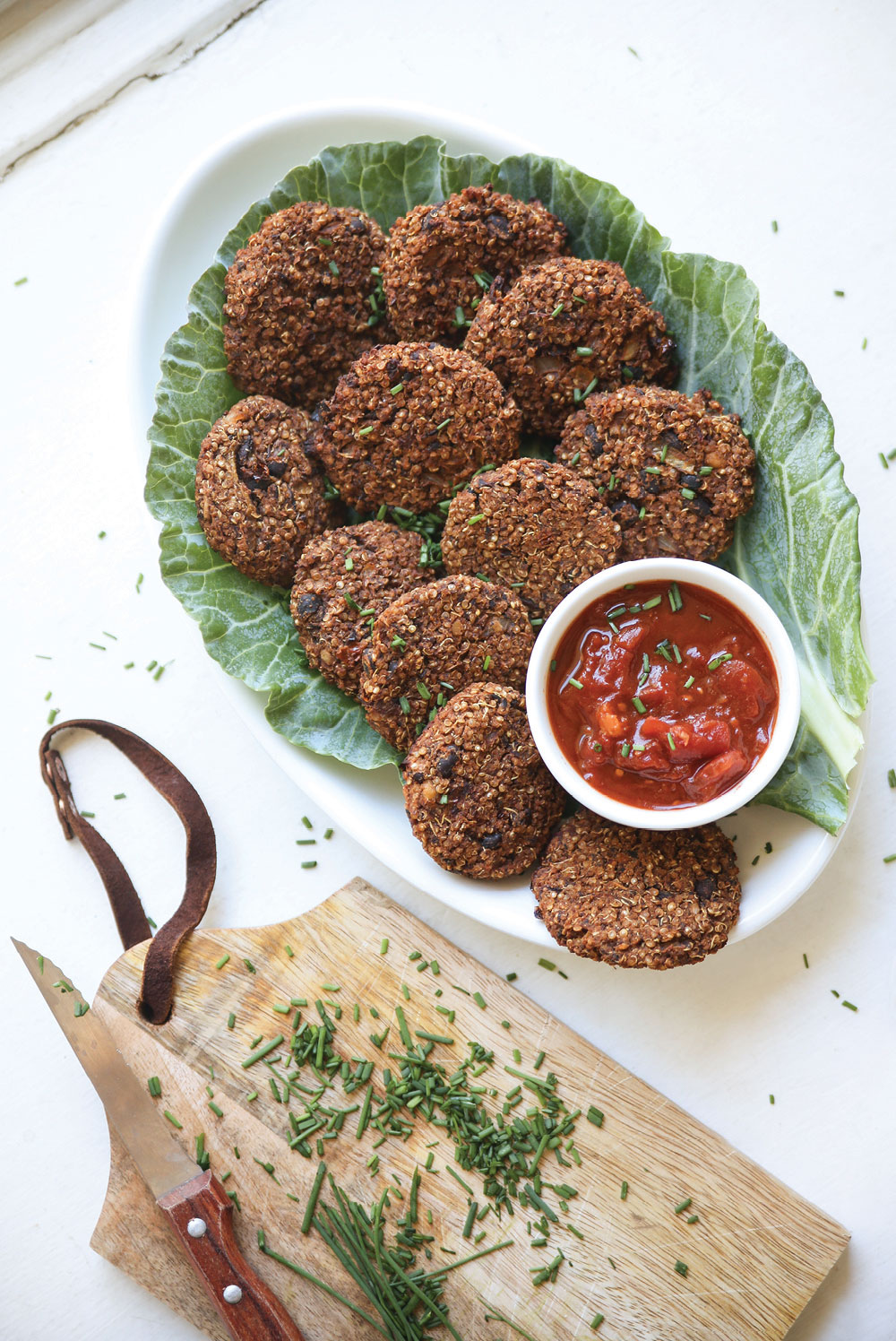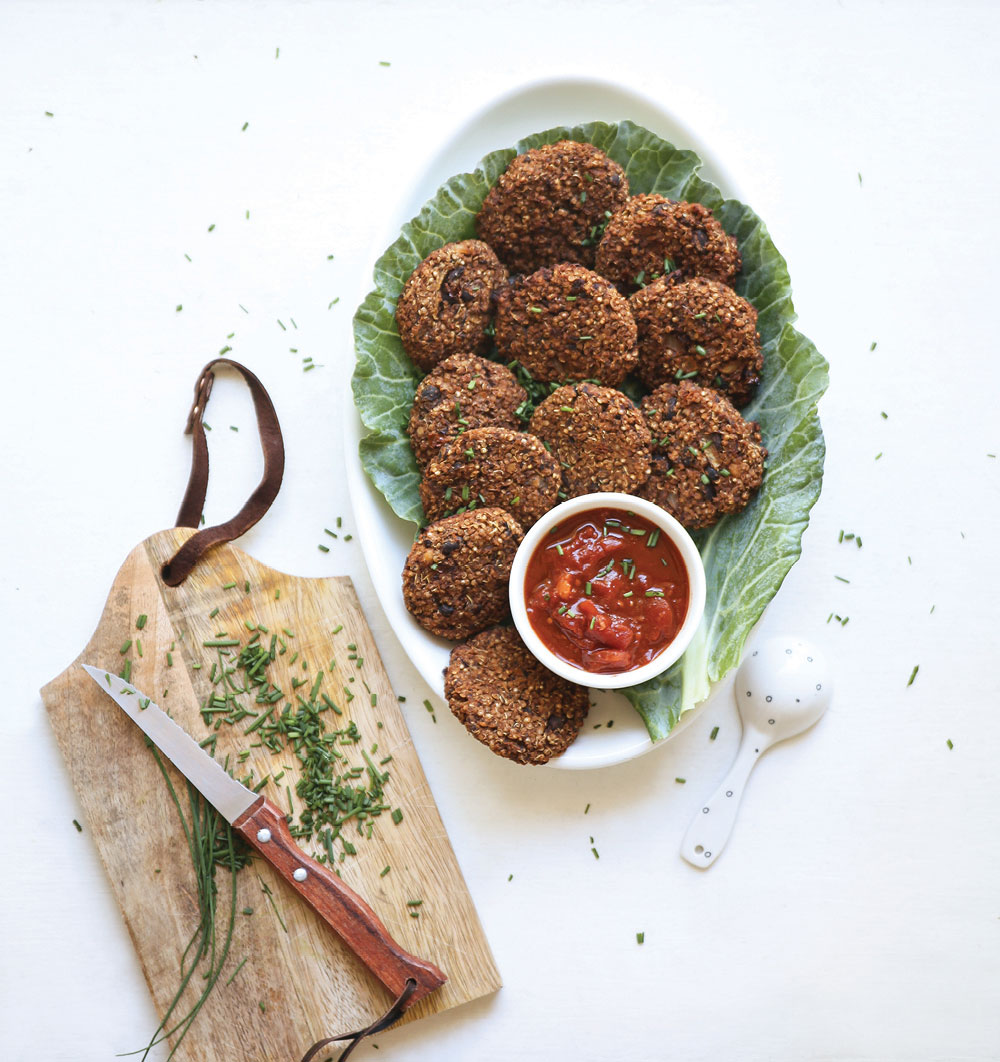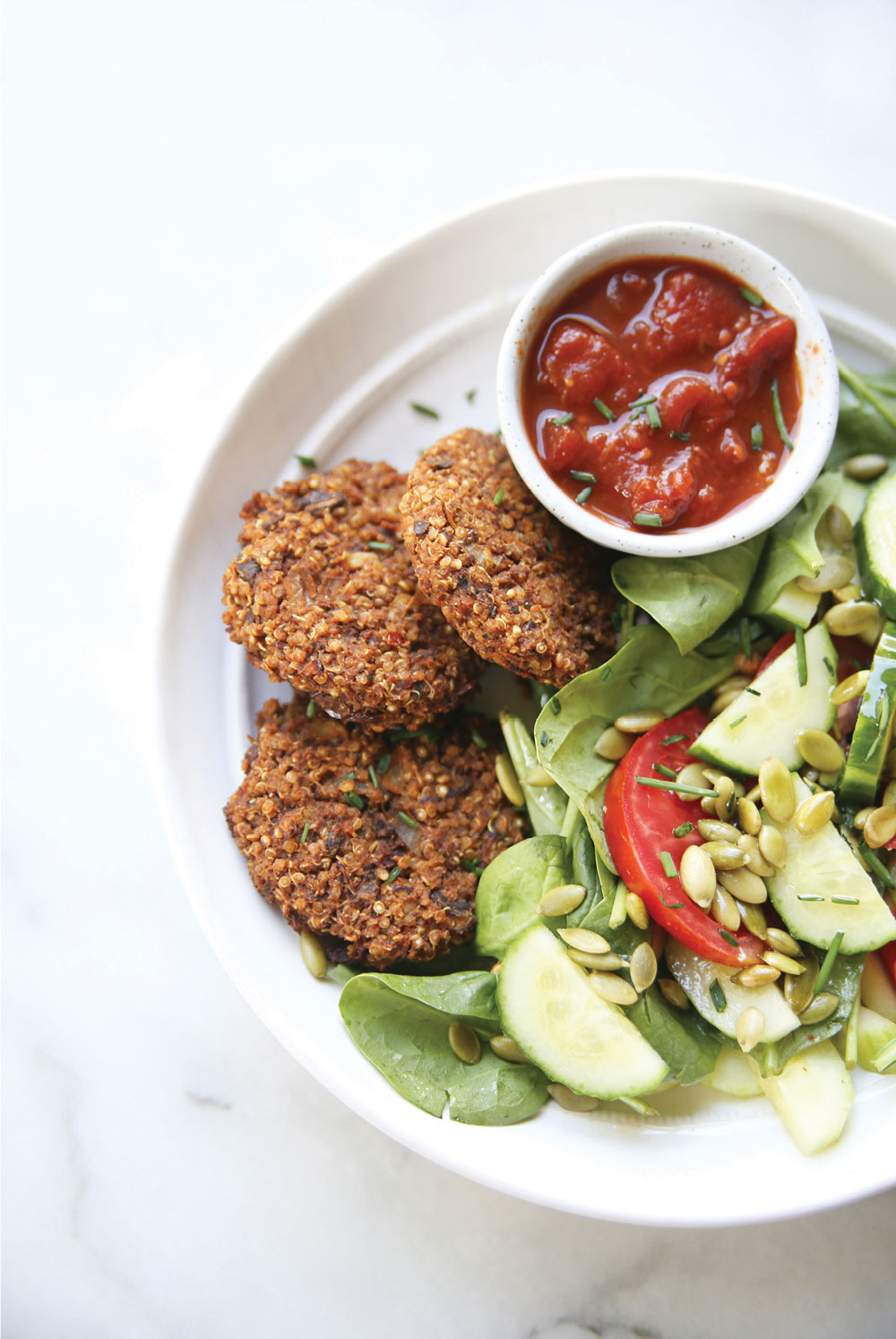 This post was sponsored by USA Pulses & Pulse Canada.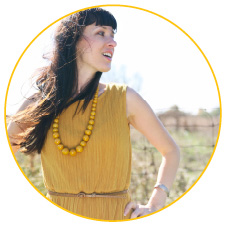 Ella Leché
is a cookbook author ('
Cut the Sugar
'), recipe developer, and photographer/stylist behind Pure Ella; where she shares delicious and healthy recipes. Eating PURE is clean ingredients, whole foods, plant-based nourishment and delicious desserts – with quality ingredients and sweeteners so they're treats with benefits so you won't have to feel deprived or restricted to eat healthier.
Thank YOU for being here!
Follow on social media for daily health & happiness inspiration:

ps. don't forget to share your Pure Ella (PE) recipe creations by tagging them #pureella and
@pure_ella
on Instagram – we repost our favourite photos!