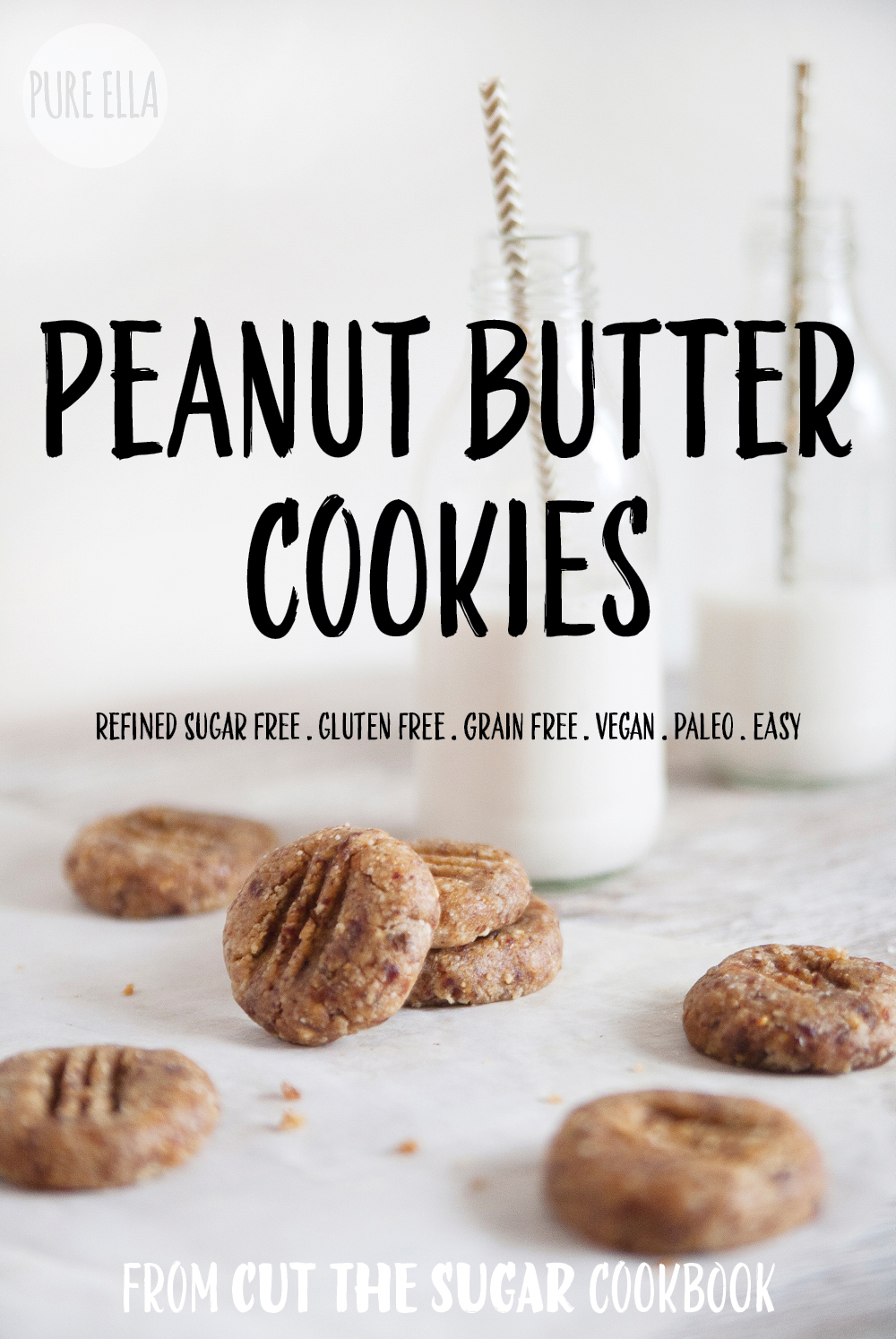 So you guys – I have a book out! AND so far great feedback is coming in and I am so thrilled that you're all loving it! So thank you to everyone who's already purchased a copy and is enjoying it!
There's been lots of dancing in my kitchen with my kiddos, lots of pinch-me moments and of course cutting out sugar! But we're still having fun! We're still enjoying the sweet life ~ we just don't sugar coat it! :)
So this week, there's been a lot of celebrating in life and my social media. So many bloggers and followers have been joining the #cutthesugar mission with fun posts about how the cut sugar. I've been really happy you're all joining in because it's just a great mission – refined sugar is so bad and I'm thrilled to be the newest sugar 'expert' to help everyone ditch the bad stuff while not feeling deprived. So please keep going – make healthy changes and cut the sugar! If you still hashtag your photos in the future, I may still repost my favourites so be sure to keep going – cut out refined sugar and share with the world! :)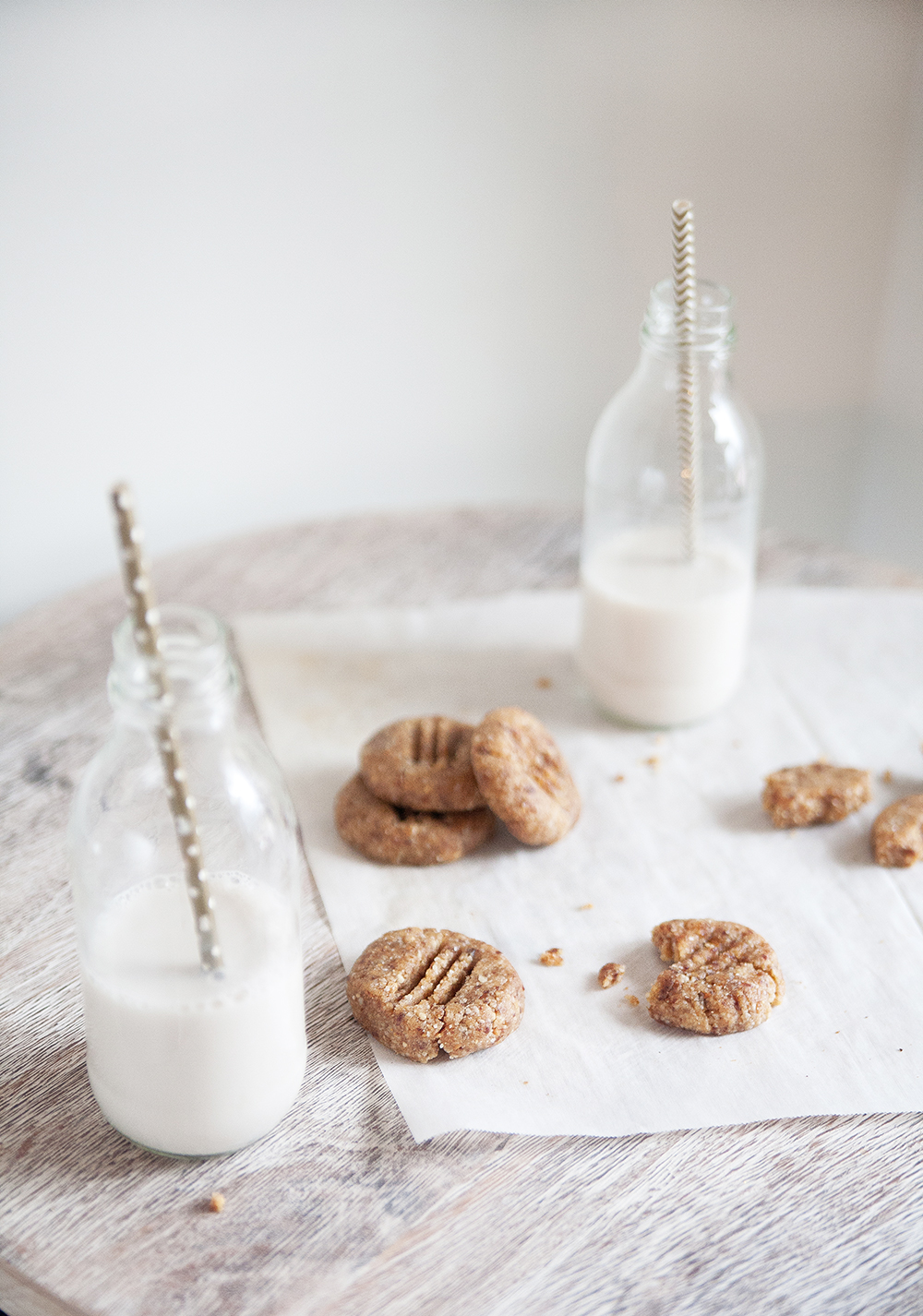 Also, I thought it would be fun to share a recipe from the Cut the Sugar cookbook!
So I want to share one of my favourite recipes : The Peanut Butter Cookies!
But these aren't just peanut butter cookies – they are made with amazing healthy ingredients and happen to be naturally gluten-free, grain-free, vegan and paleo too and of course refined sugar-free! And they are super easy to do. In fact you can eat these cookies raw or bake them. It all depends on how quick you want to enjoy them!
So many of you have been asking begging for this peanut butter cookie recipe that I finally caved in… so here you go….
Beware – these cookies aren't just cookies – these are a guilt-free ticket to a healthy and happy life!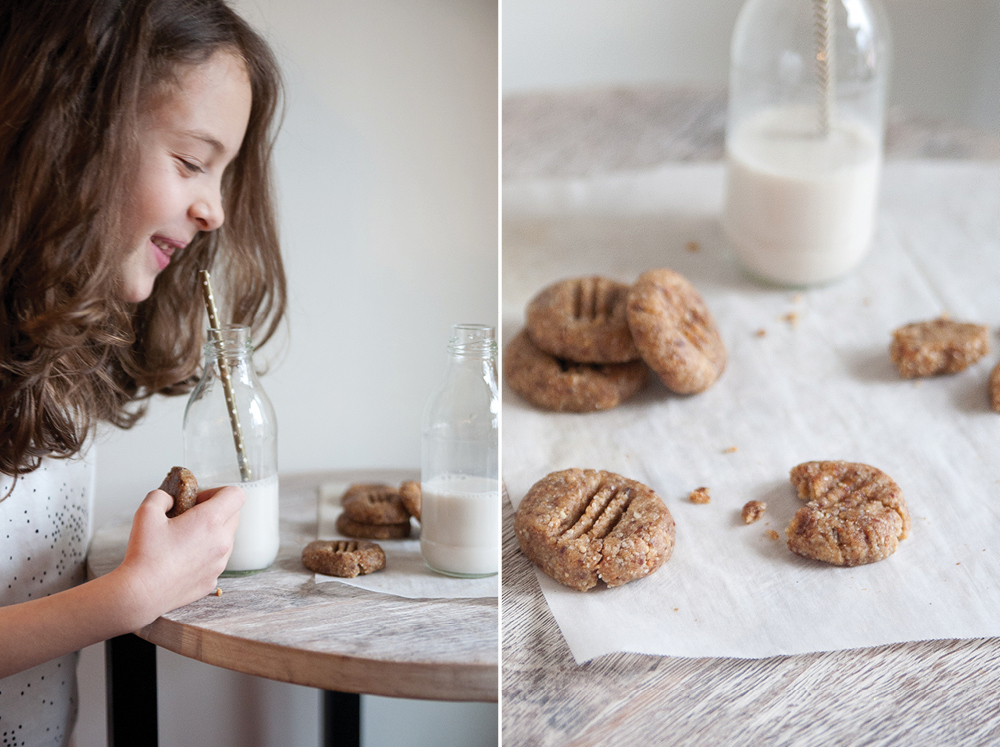 Cut the Sugar Peanut Butter Cookies Recipe
gluten-free, grain-free, vegan, paleo
Prep time: 10 minutes
Bake time: 12 minutes (if baking)
Makes 15 to 20 cookies
Ingredients :
1 cup almond flour
4 Medjool dates, pitted
⅓ cup peanut butter
¼ teaspoon baking soda
¼ teaspoon fine sea salt
2 tablespoons grapeseed or coconut oil
1 teaspoon vanilla extract
Directions :
If baking the cookies, preheat the oven to 350°F.
Mix all of the ingredients in a food processor until a smooth dough forms. Roll into golf ball–size balls in the palms of your hand and place on a parchment-lined baking sheet about two inches apart. Press down gently to flatten, then indent the top with a fork to add the traditional checked texture, if you like. Serve raw just like that, or bake for 12 minutes, or until slightly golden. Remove from the oven and allow to cool on the baking sheet. (This is very important, as they will crumble when they are still hot.)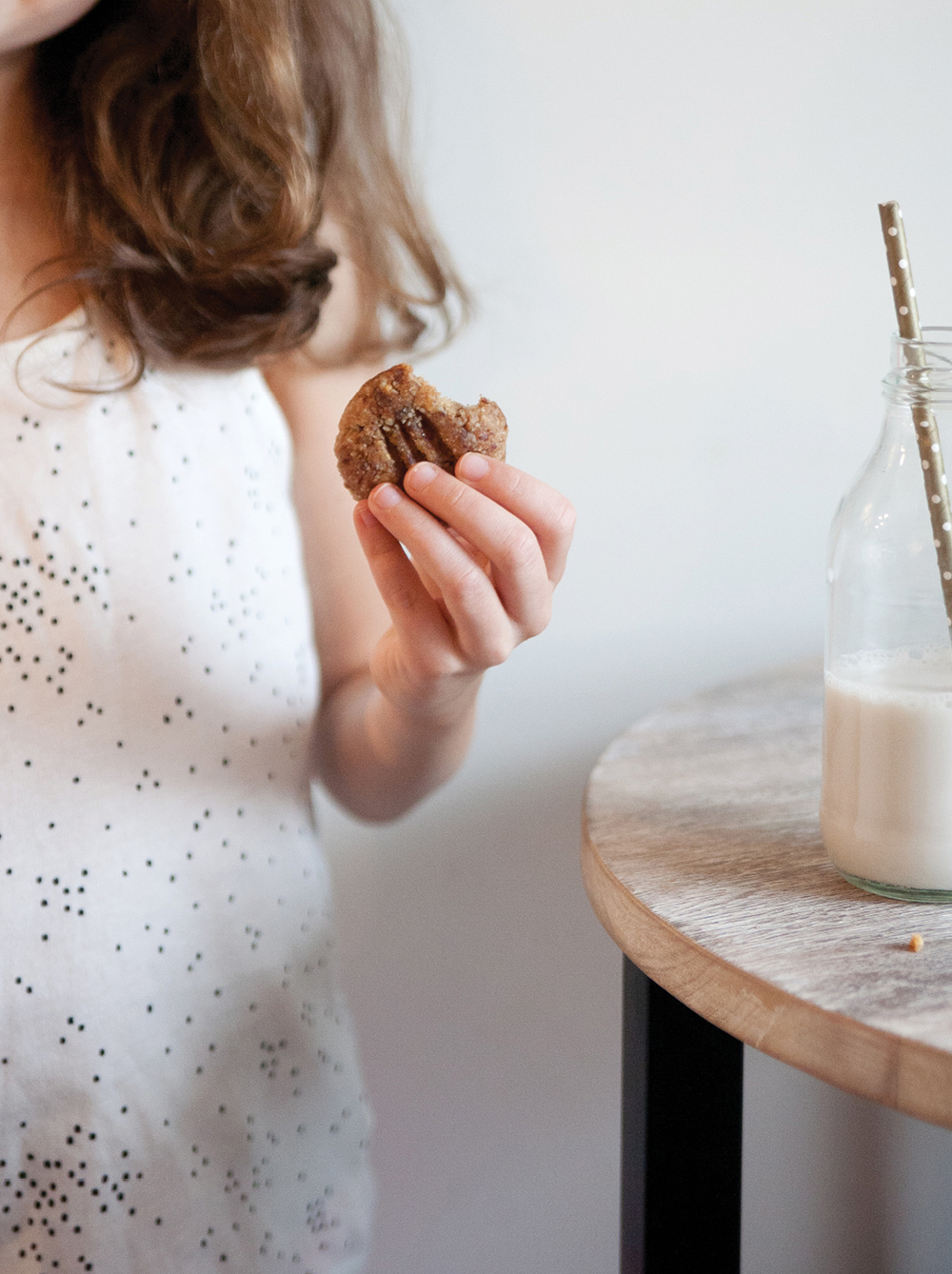 So there's just 4 dates in these cookies. 4 dates in 12 cookies that's not much sugar and it's healthy sugar! It's exactly what Cut the Sugar is about – eating good healthy food without feeling restricted or deprived.
Cut the Sugar is all about healthy ingredients and healthy food ~ all completely refined sugar free!
If you want to get a better taste of what the book is about – here is my Cut the Sugar Cookbook page with lots of teaser photos and info and you can get a "look inside" on Amazon also! I hope you like what you see :)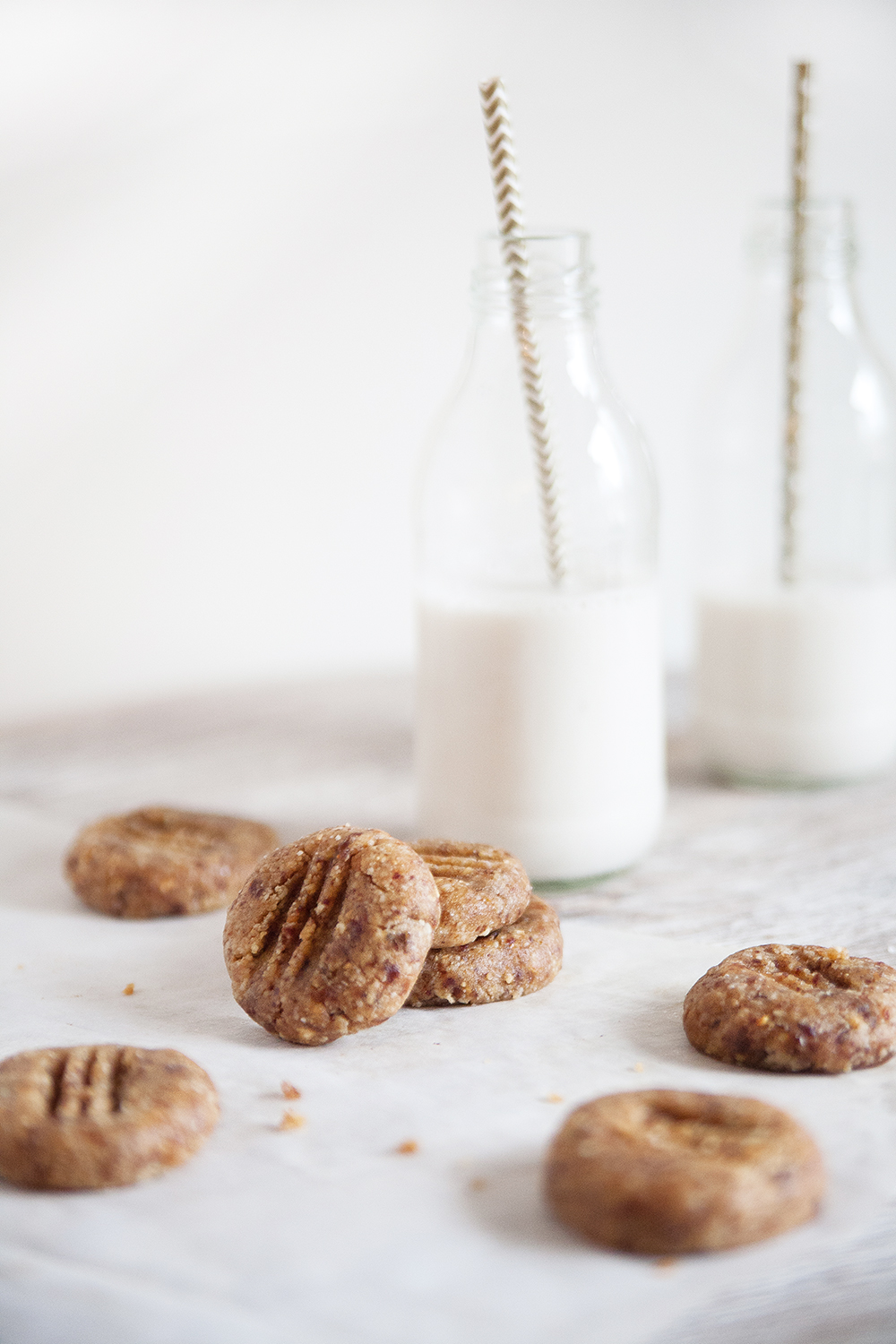 This book has a bit of everything… my recipes, my photography, my creativity, my talents, my skills, my story, my soul, my kids, my life, my heart.
I hope you pick up a copy soon and enjoy a little piece of my everything.
Thank you all so much for your love and support. I hope you enjoy Cut the Sugar so much!!
Currently it's available on Amazon.com for just $16.66 – that's 33% savings! Yay!!
Thank YOU so much for joining the cut the sugar mission and eating great food while you're at it!! :)
ps. Don't forget to join my 21 Day Cut the Sugar Challenge also! I share lots of great tips that will be life-changing and very informative for you to also cut sugar!