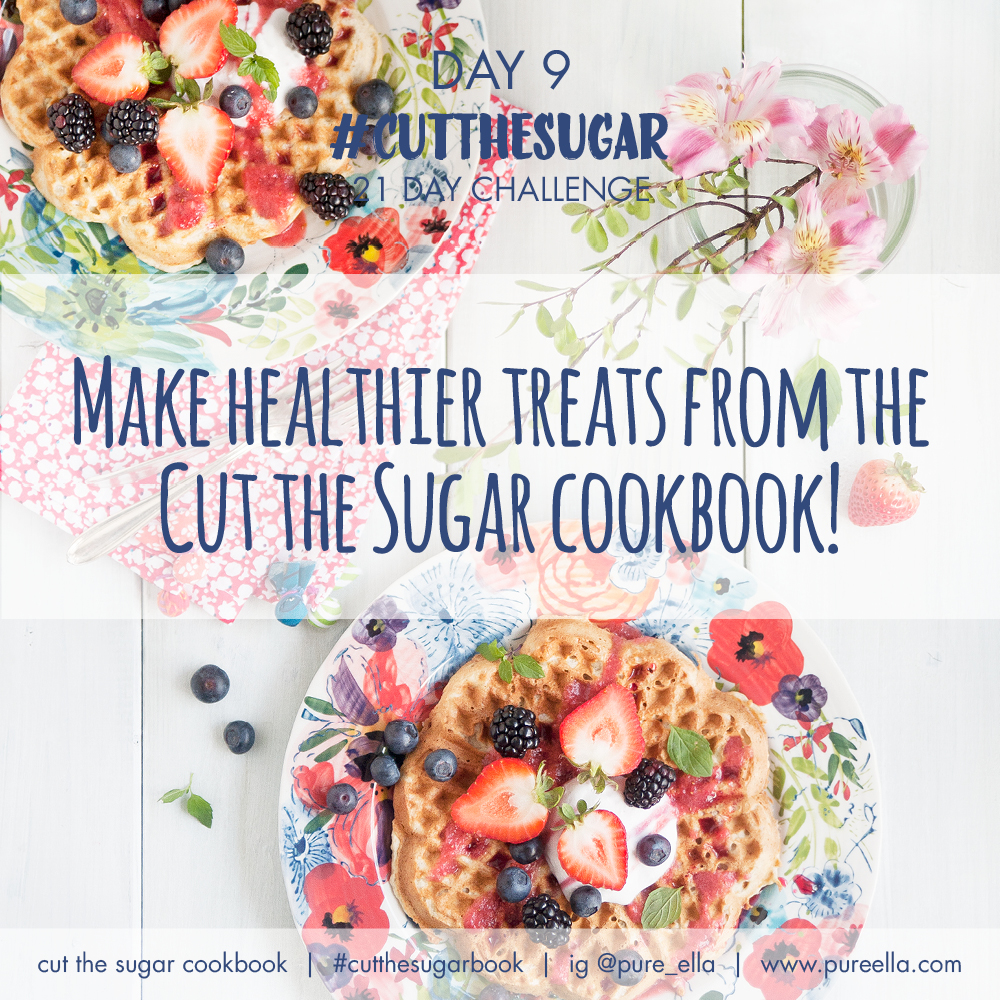 Heya! So sorry I'm late with today's #cutthesugarchallenge!
Here's a really fun one! Make healthier treats from the Cut the Sugar cookbook! I thought a little plug wouldn't hurt! ;)
Here is more about the book!
Here's a recipe I just shared from the book for Peanut Butter Cookies! (one of my favourite recipes that's not only refined sugar free, but also gluten-free, grain-free, vegan and paleo)
There's some great feedback coming in and I am so thrilled about the excitement so far! Love YOU and Thank YOU all!
Amazon.com is currently selling it for $16.66 that's 33% savings!
ps. Cut the Sugar is not a sugar-detox book but a cookbook and guide to cut sugar the healthy way so you don't feel deprived! And it's not just desserts – it has over 100 recipes from Breakfast, Lunch, Soups, Appetizers, Dinner, Snacks, Drinks AND Desserts! All refined-sugar free, sugar-free or with healthier sugar!
Thanks so much everyone for all the great feedback so far and I hope you'll all be enjoying the book soon! xox ella