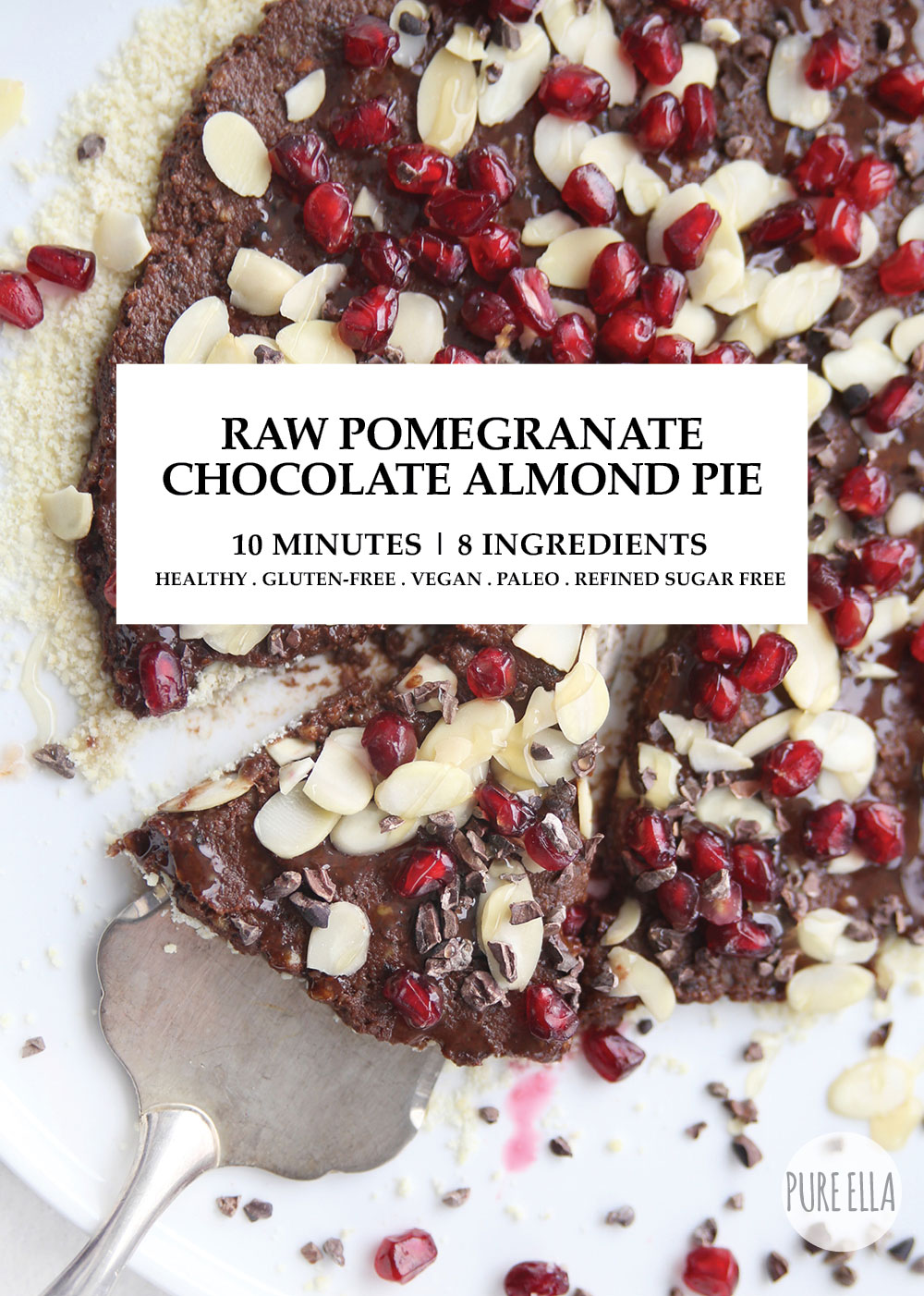 If you have 10 minutes – you can have this beautiful pie right in front of you!! It's absolutely delicious and made with incredibly healthy ingredients like nuts, raw cacao, dates, pomegranate and uses honey or maple syrup as an additional sweetener! So good and good for you!!
This pie is inspired by my 10 Minute Banana Nut Pie that was super delicious and raved by my friend whom I made this for in no time. She didn't even know that I snuck to the kitchen to make dessert from scratch! Ha! I can be sneaky like that :)
But I knew I wanted something better and more ummmm…. beautiful!!! That time I only truly had bananas to work with (the fridge and fruit bowl were near empty) and one last banana saved the day.
But Pom makes everything more exciting and beautiful, right?
I hope you enjoy this simple and beautiful pie soon!

10minute Raw Pomegranate Chocolate Almond Pie
raw, no-bake, gluten free, dairy free, vegan, paleo
INGREDIENTS :
1 cup almonds (or 1 cup mixed nuts)
6 Medjool dates, pitted
4 tablespoons raw cacao powder
bottom :
1/2 cup almond flour
topping :
1/2 pomegranate
a handful (about 1/4 cup) of cacao nibs
slivered sliced almonds for topping
a drizzle of honey or maple syrup
DIRECTIONS :
Add the almonds/nuts to a food processor and grind until a fine texture.
Add in pitted dates and cacao powder and processor until fully incorporated.
Sprinkle the ground almond flour on a serving dish.
Roll the nut/ date mixture into a ball and place on top of the almond flour.
Cover with parchment paper and roll out with a rolling pin or glass bottle to flatten and make a big circle.
(If not serving right away – place in the fridge to firm up).
Sprinkle the slivered almonds, cacao nibs and pomegranate arils on top.
Finally drizzle top with honey or maple syrup.
Note : No need to chill to set but storing it in the refrigerator until serving time is great. Adding the toppings just before serving makes them look vibrant and fresh, otherwise the slivered almonds start to soften. (Still quite good though!) :)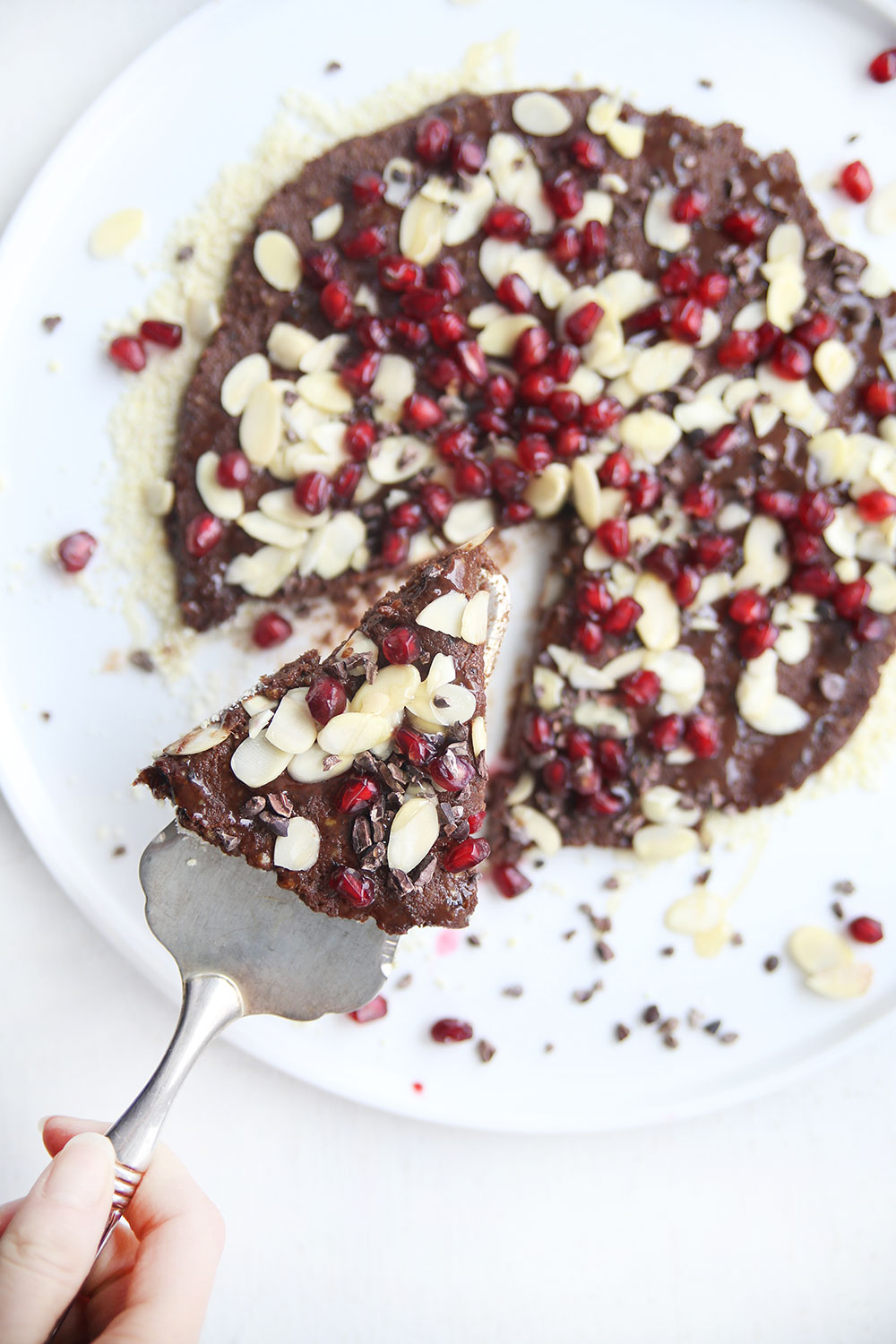 I made this for another impromptu visit from another friend – this time while she stayed around watching me get it done super quick! Apparently I know how to impress a woman or man (my husband) and some kids too who helped us finish it off!!
I hope you'll enjoy it soon too!! xo