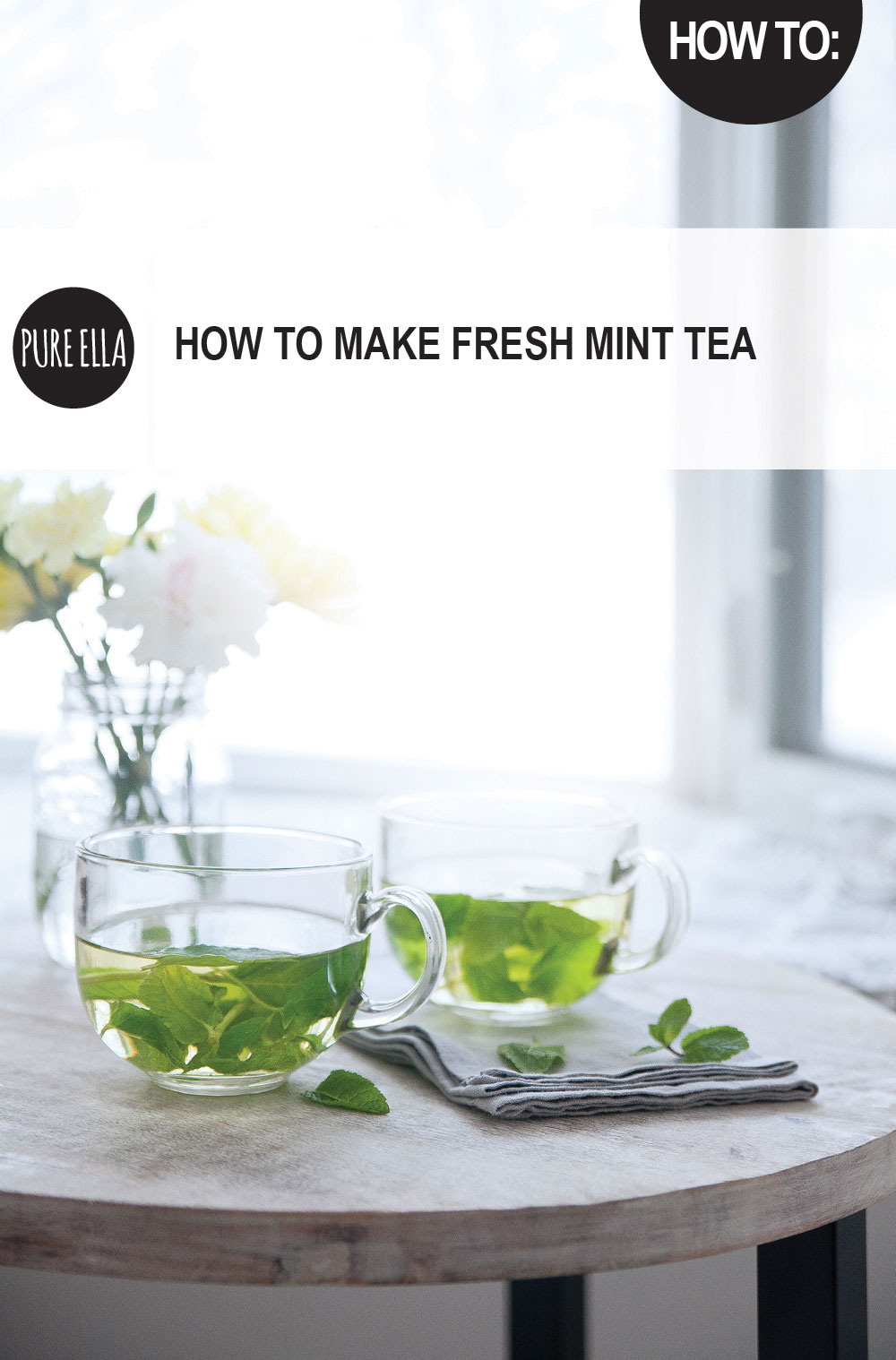 So fresh. So fragrant. So minty and soothing…. If you've been wondering what to do with all that abundance in the garden or those leftover mint sprigs you got at a grocery store – well, you must make a Fresh Mint Tea!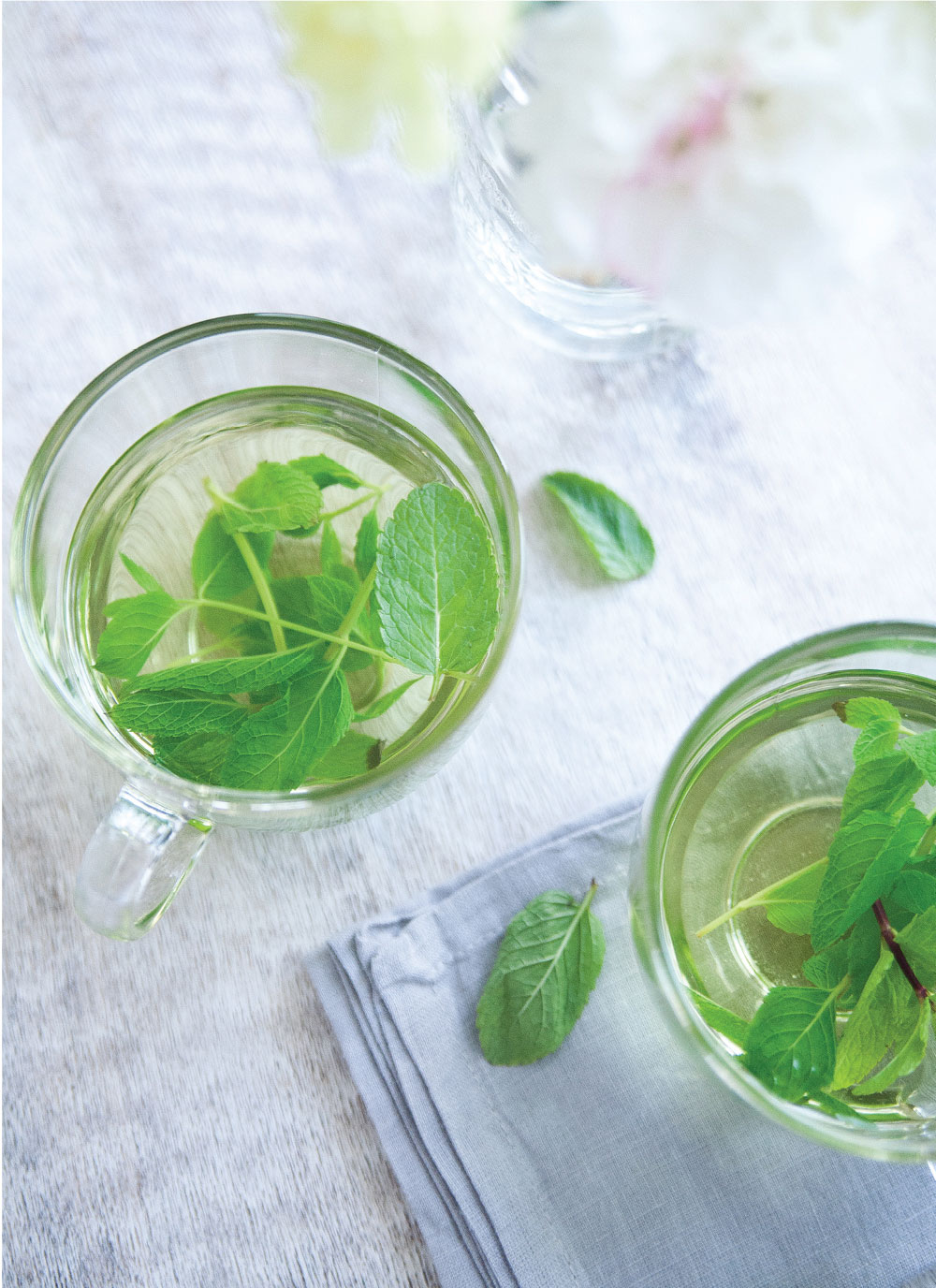 Our mint in the garden is at a peak right now and as the days get a bit shorter and evenings cooler, it's become my obsession to make fresh mint tea in the evenings and kick back and unwind after a busy day. A fresh mint tea has become my salvation and peace in a cup. So soothing and delicious and a great way to slowly transition into a new season: the tea drinking season.
And making your own Fresh Mint Tea is easier than you think.
How to Make Fresh Mint Tea:
a few fresh mint sprigs
boiled water, cooled for 2 minutes.
optional: a few fresh leaves of stevia
Directions:
Fill a cup with rinsed mint sprigs (tough stems removed, but not necessary) and pour over with hot boiled water.
Cover and leave aside to steep for about 5 minutes.
Uncover and drink when it cools off for a few minutes. (yes, you can eat the mint leaves, I always do :))
So easy and simple, and yet divine as a lovely beverage.
It's completely natural and contains healing properties for the gut – making it great after dinner to promote healthy digestion.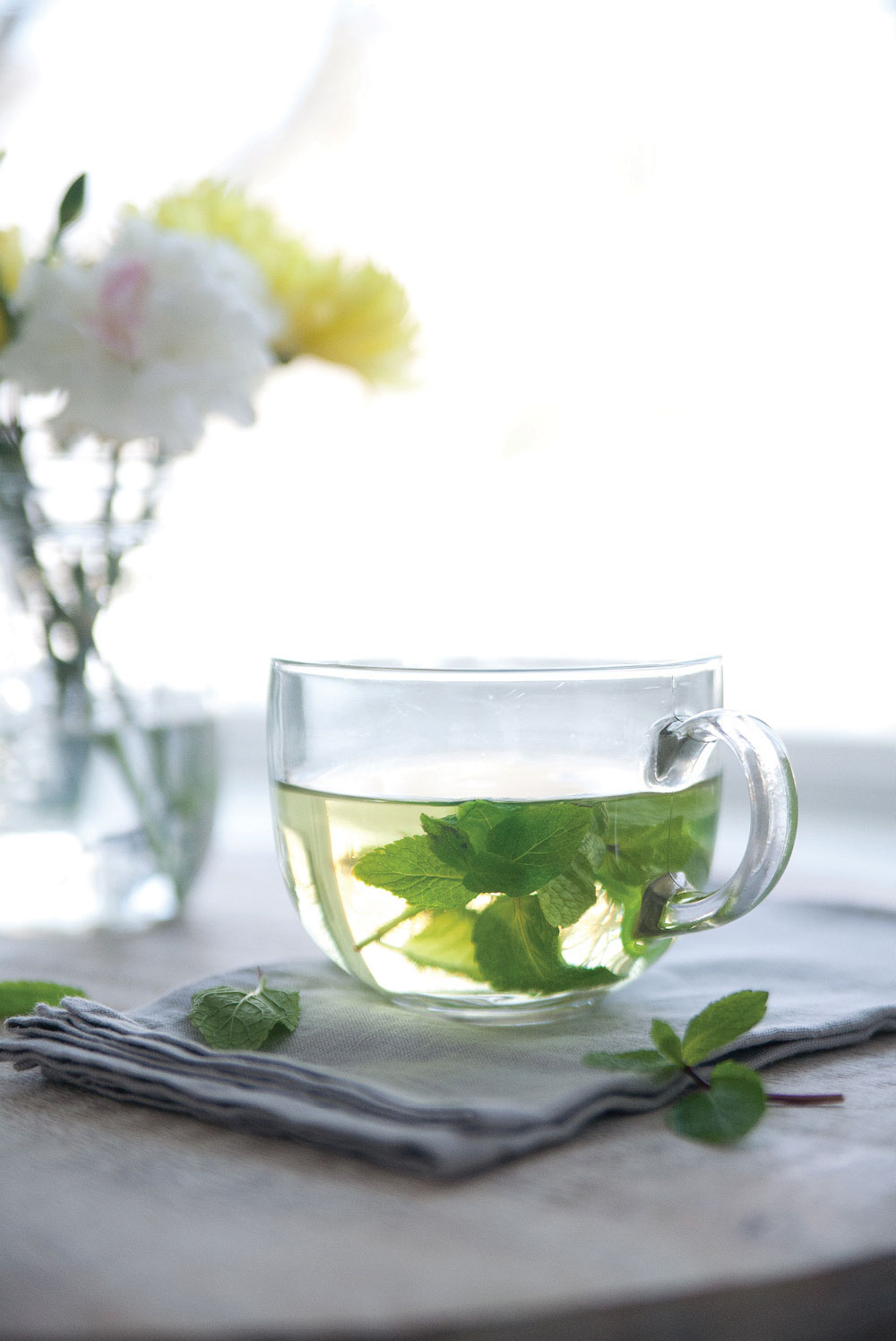 Of course, this tea is meant to be consumed unsweetened.
This is a fabulous beverage to have when cutting out sugar because the mint adds a lovely flavour, you really don't need or even miss the sugar.
Drinking sweetened (sugary) drinks is the worst way to consume sugar because drinks (EVEN JUICE) don't contain fibre, so introducing unsweetened awesome beverages really rocks in terms of helping you cut out sugar.
This tea has really helped me transition from sweetening tea and I hope it will help you too.
There's something about the fresh mint leaves (which I always eat anyway) (hello, there's so much nutrition!) that I just love drinking the fresh mint tea pure and simple. I don't miss the sugar at all…. and I feel like you won't either :)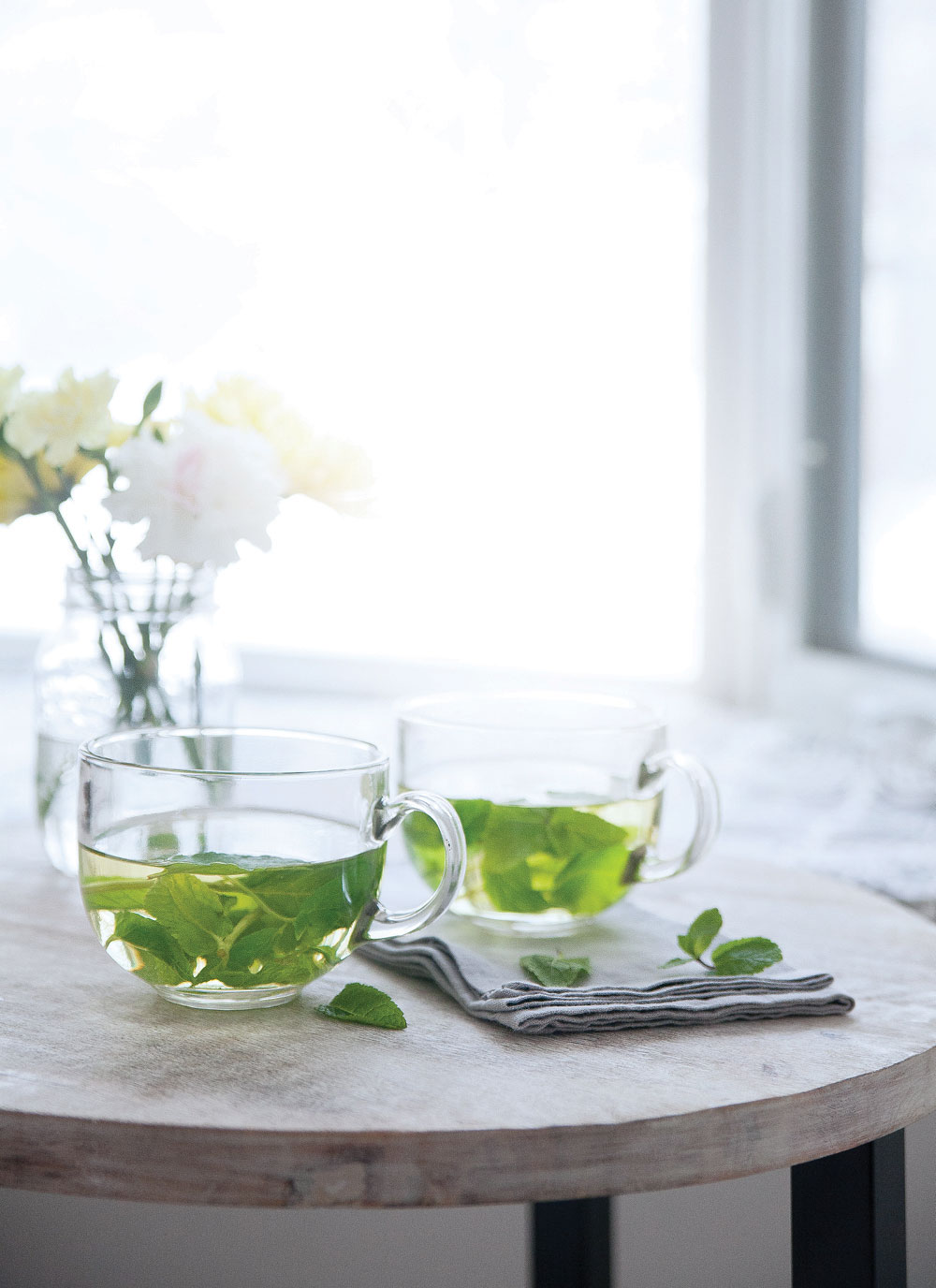 This recipe is part of a fun #drinkthesummer blog party hosted by With Food and Love. Join the fun and share your #drinkthesummer drinks you're enjoying right now!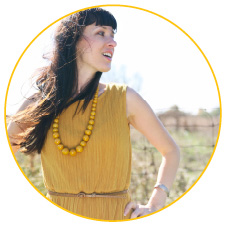 Ella Leché
is a cookbook author ('
Cut the Sugar
'), recipe developer, and photographer/stylist behind Pure Ella; where she shares delicious and healthy recipes. Eating PURE is clean ingredients, whole foods, plant-based nourishment and delicious desserts – with quality ingredients and sweeteners so they're treats with benefits so you won't have to feel deprived or restricted to eat healthier.
Thank YOU for being here!
Follow on social media for daily health & happiness inspiration:

ps. don't forget to share your Pure Ella (PE) recipe creations by tagging them #pureella and
@pure_ella
on Instagram – we repost our favourite photos!