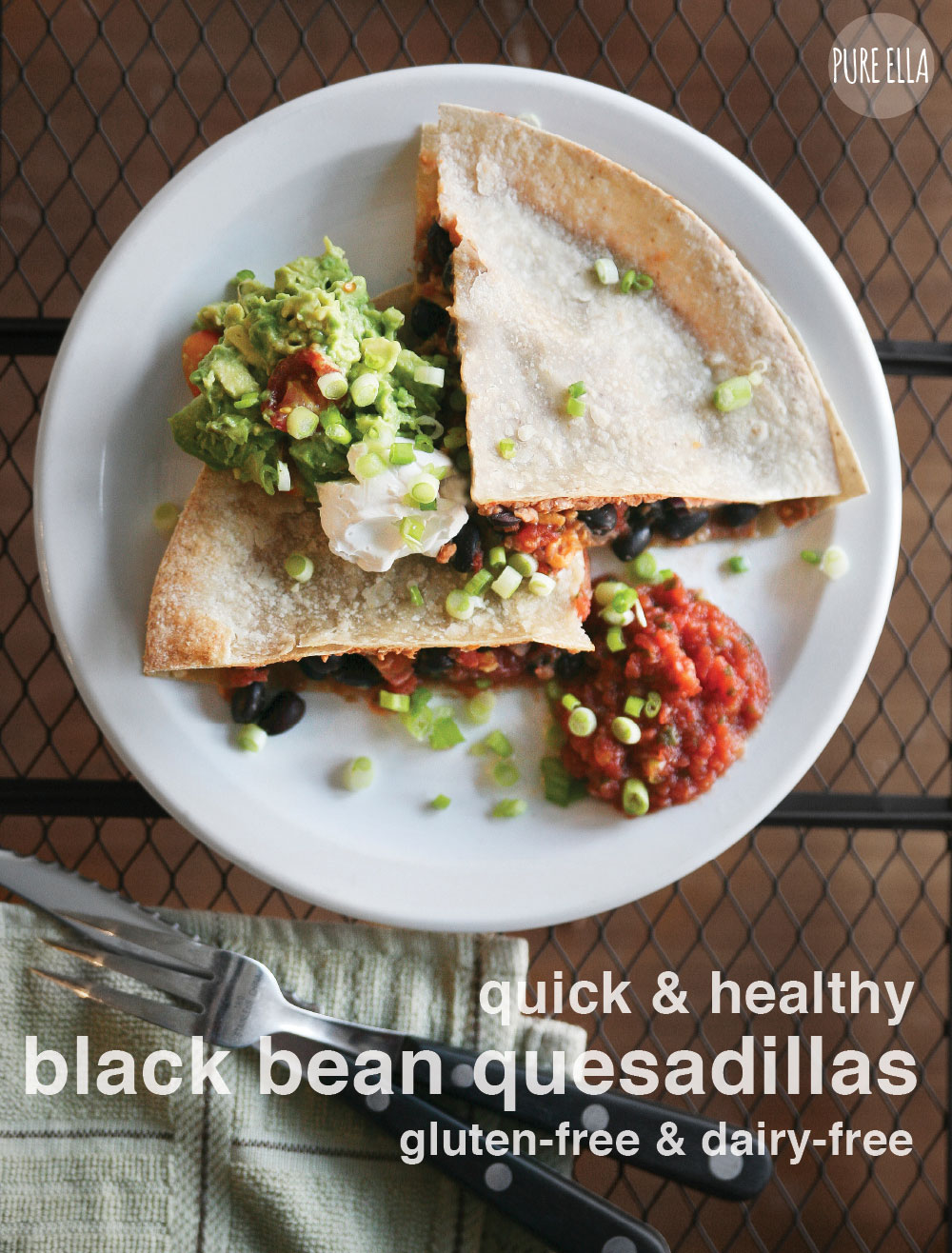 Did I ever mention how much I LOVE food! Yes yes yes I do…. ;)
The love affair starts early on as I fantasize ~ day dream about something incredibly tasty. It's possible that it's a food I liked before (as in before I started to eat 'better' – and by 'better' I mean without wheat, meat, dairy and eggs). But where you see restrictions ~ I see amazing delicious options!
And just the other day, I remembered a great little gourmet lunch place we had at a photography studio I worked at as a stylist. The owner and chef there was a real artist when it came to food and I was always torn whether I should bring my own lunch (save a little money) or splurge on a delicious lunch that was out of this world. What I liked about their food was the freshness and attention to detail on every plate. Everything was made from scratch the morning of or just before serving. Beautiful ingredients, incredibly delicious smells always lured me right there to that kitchen and beautiful atrium…
So when my memory brought me back to 2002 sitting there in the sunshine filled cafe-style food court… I saw myself biting into the best Quesadilla ever. Or so I thought… because let me tell you that this Black Bean Quesadilla is so darn close, even better than the one from the little kitchen of our studio…
So perhaps my memory brought me to make this delicious Quesadilla recipe, but it's my inventive nature to adapt the recipe to be even healthier and better. And going wheat-free, dairy-free and meat free in this recipe is what makes it healthier but even tastier… without sacrificing the authentic Quesadilla taste one bit ~ really ;)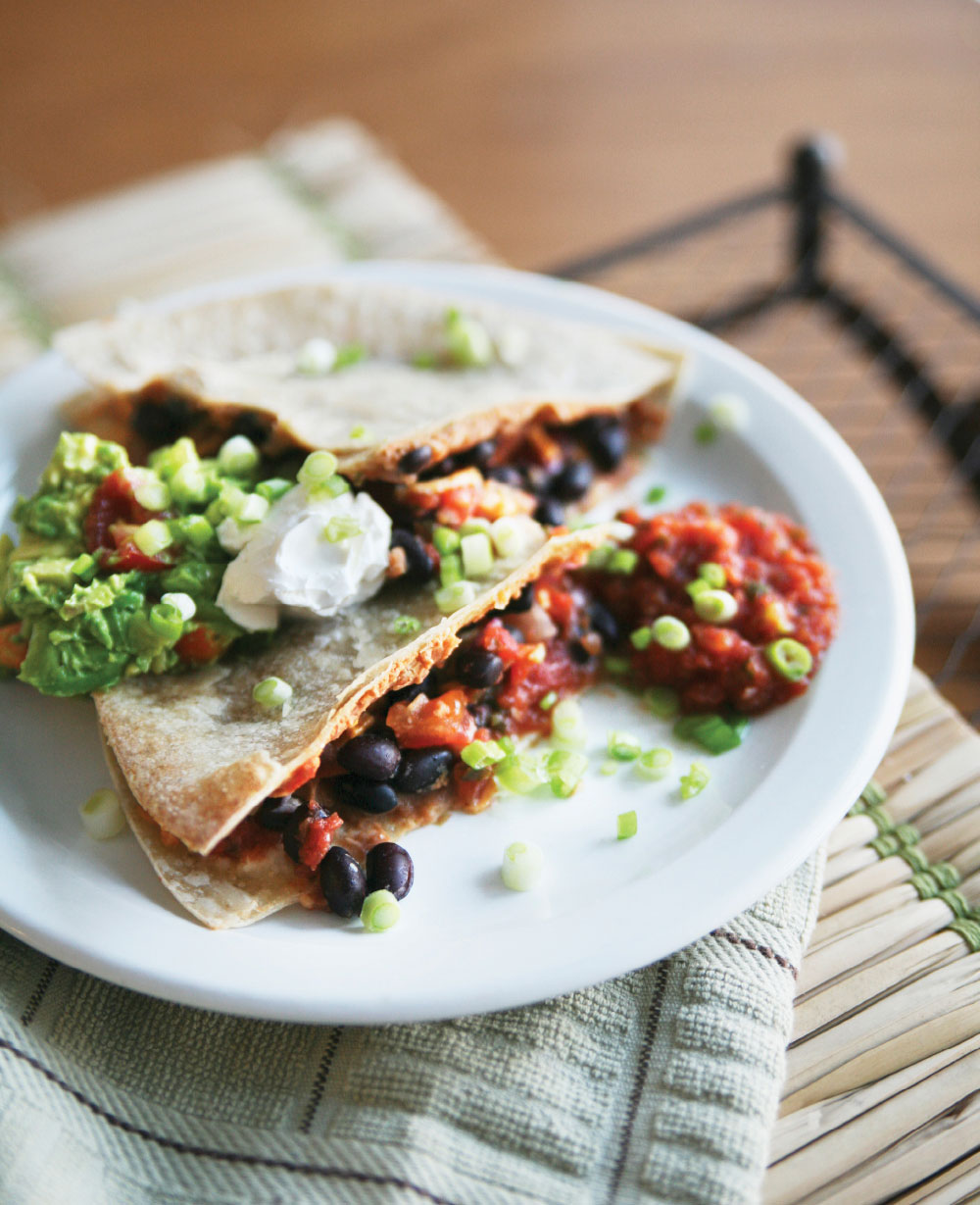 QUICK BLACK BEAN QUESADILLAS RECIPE
(gluten-free/ wheat-free, dairy-free/ vegan)
Serves 2-3 adults
8 gluten-free tortillas
1 can black beans (from a BPA-free can. rinsed & drained)
1 can refried pinto beans (from a BPA-free can)
1/2 tsp ground cumin *
1 tsp chili powder *
freshly cracked black pepper
1 large organic tomato, diced fine
dairy-free cheddar style cheese (I use Daiya)
1 cup all-natural salsa
1/2 cup vegan sour cream
1 cup vegan guacamole **
(or 2 avocados, fresh squeeze of lime or lemon, pinch of sea salt and 1/2 small tomato diced : mash with a fork)
green onions for garnish
It's great to use a pizza baking pan or stone to make these – so if you have one, place a tortilla directly on the pan and layer the ingredients right on the baking dish…
Preheat the oven to 400 F
Directions: Spread the refried beans on one side of the tortilla, sprinkle lightly with cumin and chili powder (*optional). Spread a thin layer of diced tomatoes, then a layer of black beans, then dairy-free cheddar style cheese. Add a little fresh cracked black pepper on top. Cover with another tortilla and press down gently. Bake for about 10-15 minutes.
Serve with : salsa, guacamole and vegan sour cream. Top with chopped green onion.
* Cumin is a great healthy spice that's great to add in and it adds an authentic Mexican flavour. My husband hates it though so when I make a recipe that calls for it I avoid adding it to the whole batch. And because we have a small child, I also avoid adding spicy ingredients to a whole batch also. That's why the sprinkling works as you can easily customize what everyone wants. Alternatively, you could mix in these spices right into the refried pinto beans.
**This is a *quick* quesadilla recipe therefore there's several store-bought items. But I do like making my own guacamole though as I find it's fresher and won't brown. I usually wing it and these ingredients are enough to give you a great simple quick guacamole. But you could use a store bought one if you're in a rush and that will work too, just look for simple ingredients in the recipe.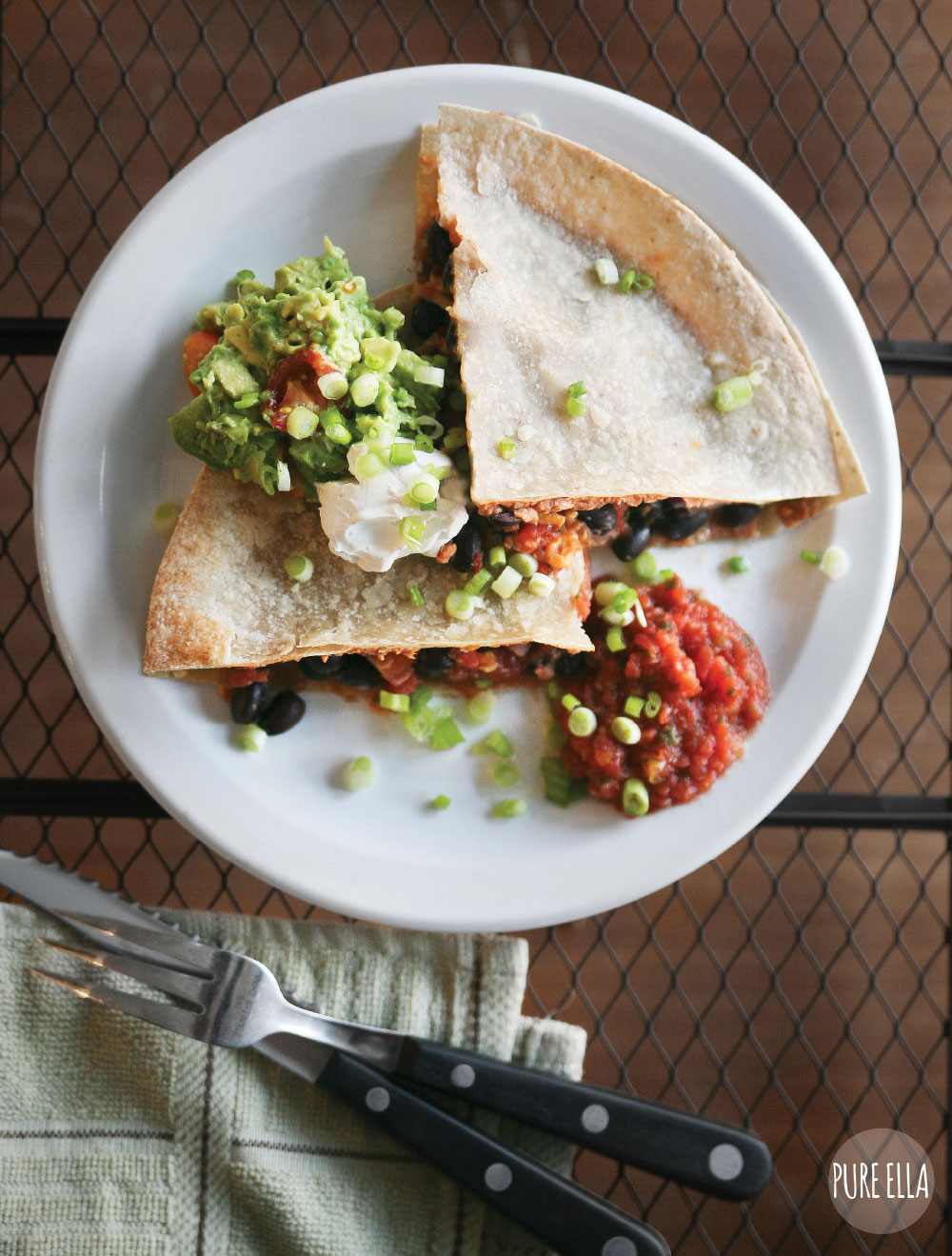 Aside from this being an amazing tasty recipe (oh… I hate to brag, but… the Mr. said it himself ;) I love how light it is but still full of flavour and very much rich in protein and lots of nutrition from the fresh avocados and tomatoes and spices. Gluten-free tortillas are also lighter tasting and great for gluten intolerant or Celiac people.
And going wheat-free doesn't contribute to that heavy bulging stomach that you get from wheat. If you're wanting to loose a few inches off your waist, than excluding wheat is a tried-and-tested method to get great slimming results just by switching up the grains you eat.
I loved this recipe and I am sure you will too. It's exactly the taste I was after when I reminisced about my favourite Quesadilla… but even way tastier, lighter and flavourful! Yum. I can't wait to make these again ;)
Do you like Quesadillas too? Do you have other suggestions what to top them off with?
Do you reminisce about food too?