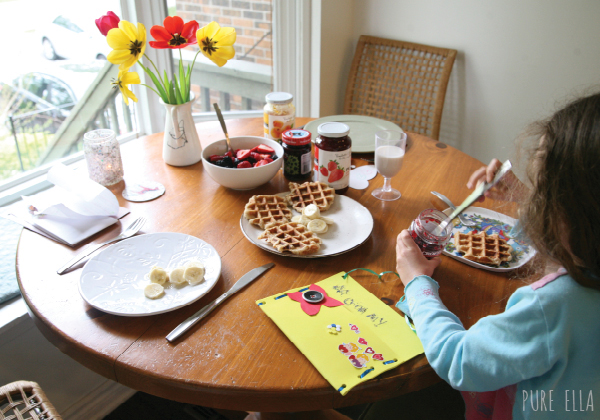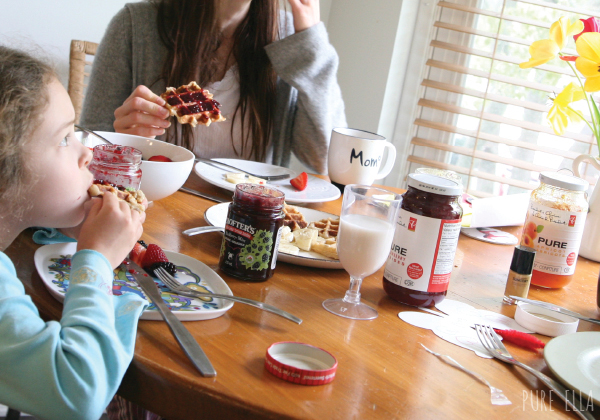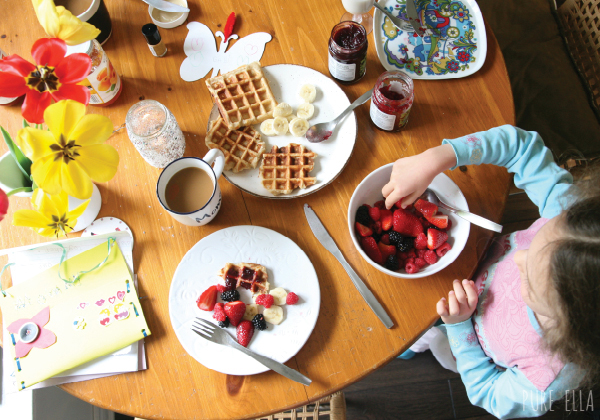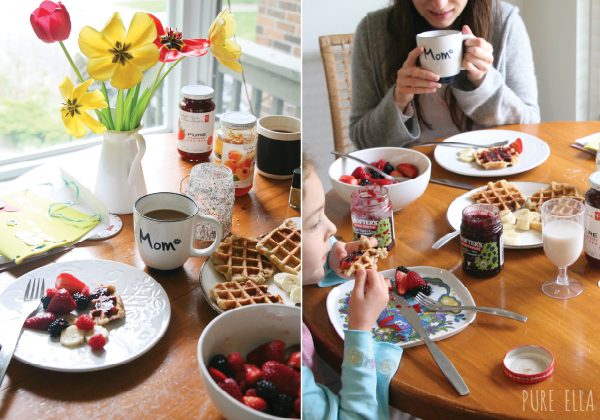 Pure happiness is…
Mother's Day ~ a beautiful day I get to celebrate for the sixth time in my life.
I feel so blessed and grateful to have such a darling daughter who showers me with kisses,
reads in the sweetest voice and talks so much,
I loose track of reality and think we really will have a fairy come visit.
She skips along with me on our walks,
sings the most beautiful songs,
tastes every recipe and brings her own creative vision to our cooking already.
She is my Pure Happiness from the day I wake up to the time I go to sleep.
I often tell her… "mommy once made a wish, and you came true"
So, on Sunday, I woke up to little giggles and the sweetest words of a poem recited especially for me.
I was invited to the kitchen for a beautiful breakfast spread prepared by the great team of daddy + daughter.
There were hand picked tulips from our garden, fresh fruit and waffles! My favourite! ;)
Daddy made the best job of making awesome gluten-free and vegan waffles.
He says the recipe is secret, but I will try my best to get him to share ;)
We had a lovely breakfast when we just enjoyed the time stopping still for a moment of this beautiful thing called life.
Yes, in my perfect moment of life there is my family and waffles ;)
When we were all done eating… the Mother's Day celebrating switched from being about me, to being about my mom.
Me + two of my sisters and our kids took a 1 hour trip out of the city to surprise our mom…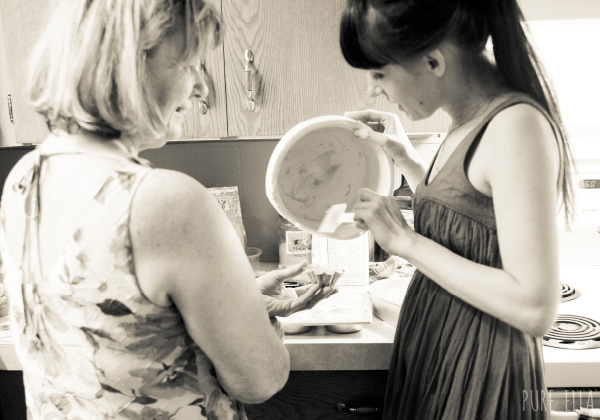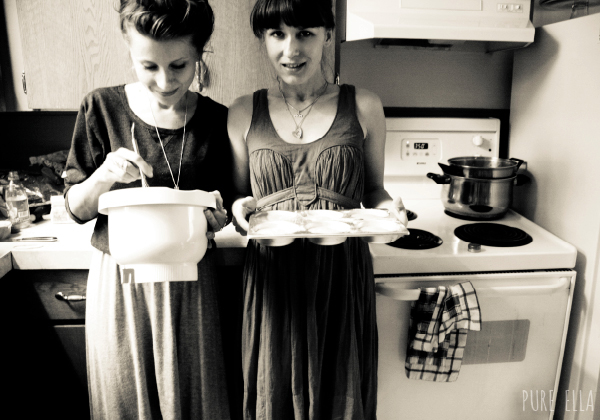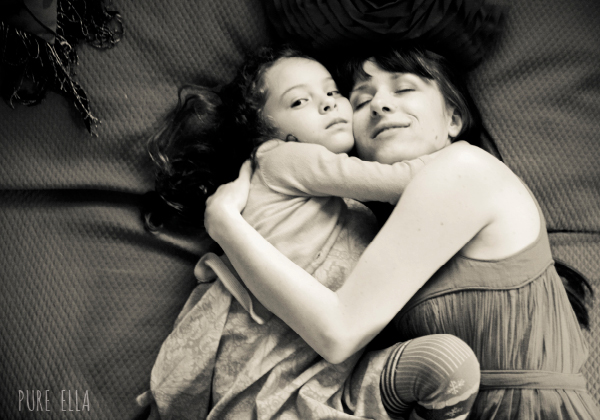 Our mom was stoked to see us and couldn't stop smiling ;)
(a few days prior she said she couldn't come out to see us, we didn't really have a plan but hinted secretly between us that we could just surprise her.)
Our mom is a great hostess and we were worried that if she knew we were coming, she's get so busy cleaning the house, grocery shopping and cooking that this could have worn her out. And that was far from the point. We wanted her to do nothing. So we came packed with groceries and food + my baking ingredients and we just went and showed up at her door ;)
It was a perfect day…
We made a nice light lunch and then I baked dessert with my little sister.
The best Mother's Day ever, because we made it all about our mom.
She is one wonderful woman that I'm lucky to call my mom.
She raised six of us kids practically all by herself, as my dad died when we were kids.
If you look up Superwoman in the dictionary, her photo is right there, true story.
Love you mom and thank YOU for everything.
Happy Belated Mother's Day to all, Please do share how your day was?
What's making you happy right now?