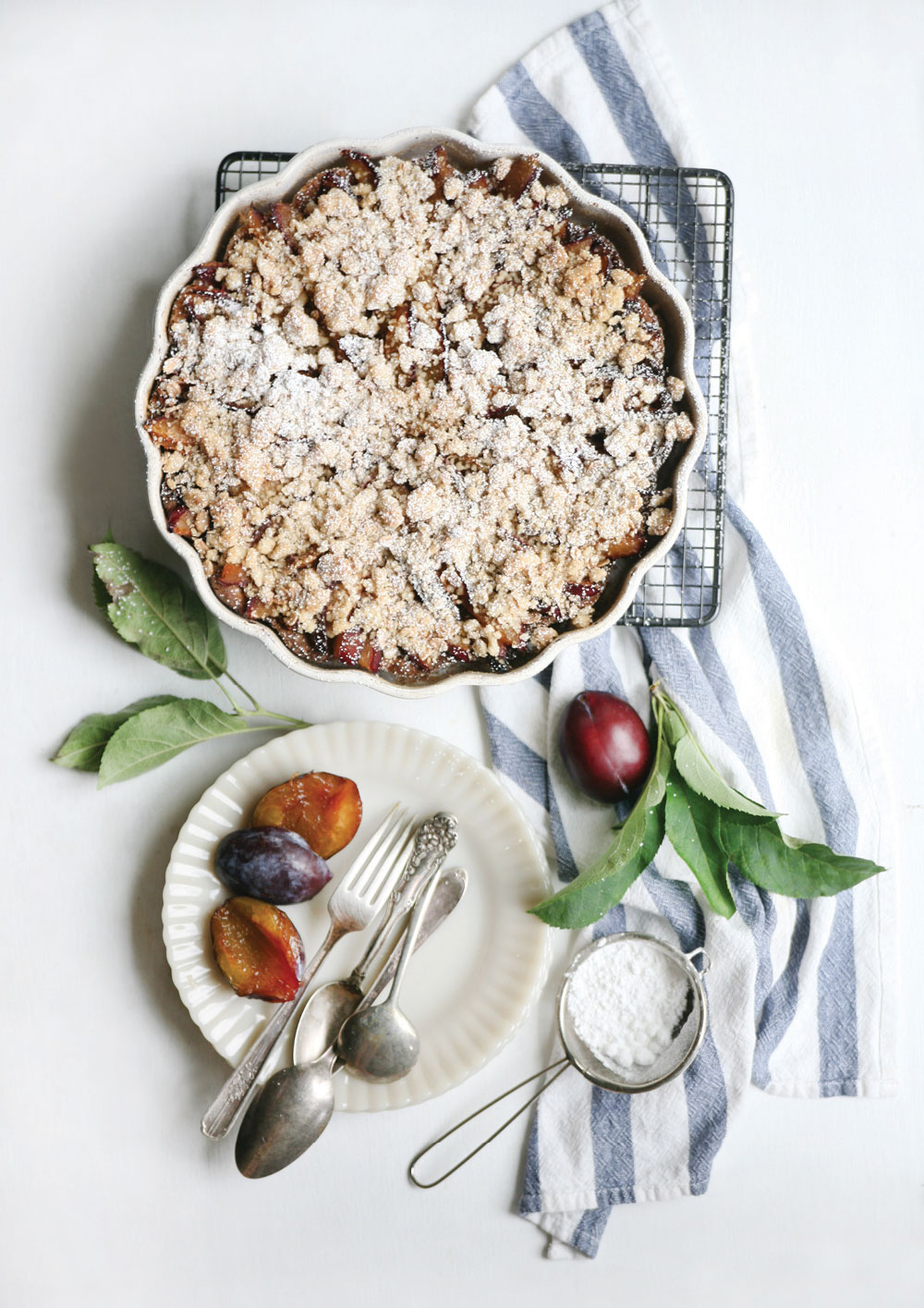 Summer's going by so quickly and I can't savour enough of it…. from strawberries, raspberries, to cherries, to peaches and plums… Yes, plums! So much local variety… a girl can go insane from all the inspiration…
But a gluten free Crumble Pie was what I really wanted…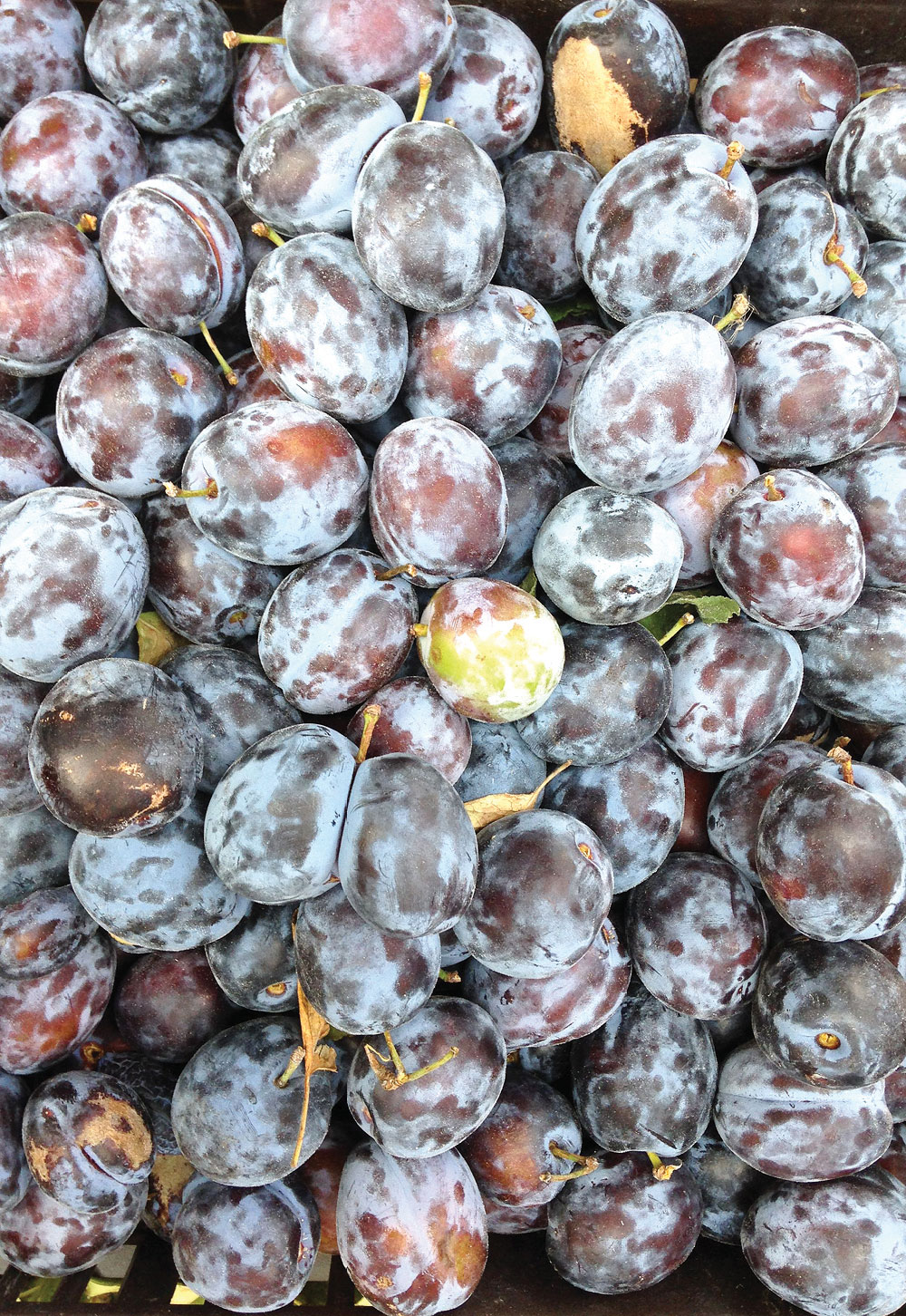 I want to make crumbles, and squares, and puddings and pies – yes, pies! Because those, come Sunday dinner, are everyone's favourite…. This gluten-free vegan Plum Crumble Pie is no exception. And did I say it's only 6 ingredients all together? 6 simple pure-food ingredients make this deliciously amazing Plum Pie, yum! :)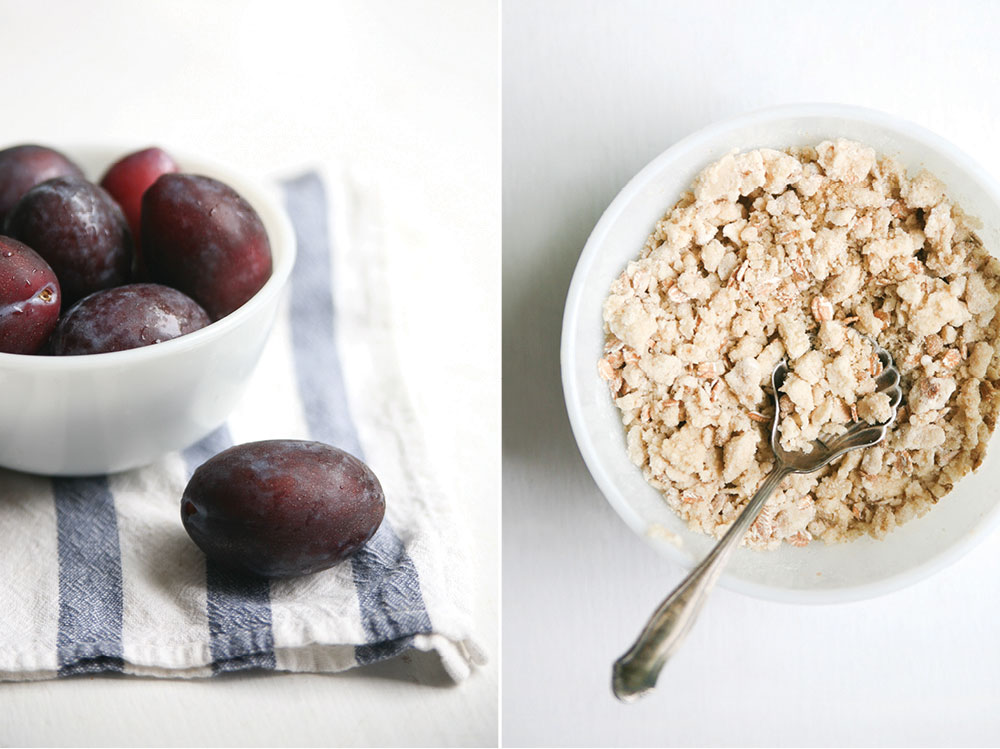 These babies had to go home with me… and they just begged to be put into a delicious pie… I take special requests seriously… of course :)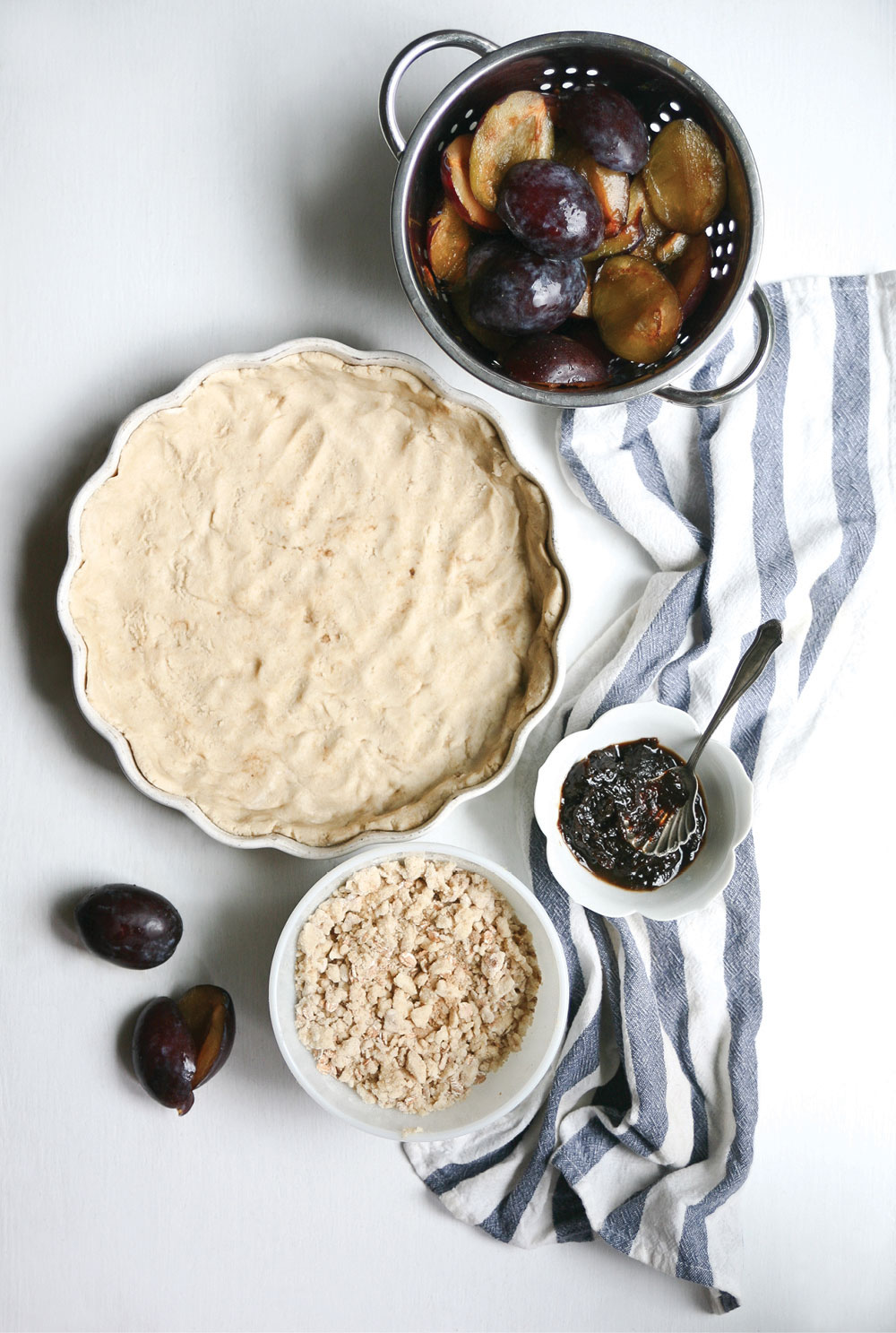 Gluten free Crumble Pie Recipe with Plum Butter and Plums
Gluten free, nut-free, dairy-free, egg-free/ vegan, healthy, all-natural, organic, real-food crumble pie recipe.
INGREDIENTS :
1 cup gluten-free all-purpose flour (or organic spelt flour)
1 cup rolled oats (certified gluten-free if that's important)
1/2 cup raw cane sugar (or 1/4 cup raw cane sugar + 1/4 cup powdered stevia)
3/4 cup organic vegan margarine (or organic unsalted butter)
4 cups pitted and sliced or chopped European plums
1/2 cup plum butter
3 tablespoons water
HOW TO MAKE A GLUTEN FREE VEGAN CRUMBLE PIE :
Preheat oven to 350F and grease and flour a baking pie dish.
In a large bowl, combine all the dried ingredients (first 3). Add in cold margarine and using a dough cutter or a knife keep slicing through the margarine to combine with the dry ingredients. The texture should start to look very crumbly and the size of the margarine bits should be very small. Once only crumbs remain, remove about 1 cup of the mixture onto a small bowl and set aside.
Add 3 tablespoons of water into the large bowl with the crumbs and gently mix to form a dough. Do not overmix. Once the ingredients form into one piece, simply scoop out the dough onto the baking pie dish. Start pressing down the dough with your fingers to cover the full base. If the dough is too crumbly, wet the tips of your fingers with extra water and press down. If the mixture is too wet, simply dust the top with a little more flour and continue pressing. Don't forget to go up onto the sides of the pie dish to form sides – this will prevent the juices from flowing out.
Spread a thin layer of the plum butter onto the dough in the pie dish.
Spread out the plums on top of the plum butter and even out the top.
Sprinkle the remaining crumble on top of the plums evenly.
Place into the preheated oven and bake for about 30-40 minutes. Top should be nice and golden. (my baking time was exactly 35 minutes)
Remove from oven and allow to cool for about 20 minutes minimum before serving.This pie is lovely still warm from the oven, just as it's great the next day straight from the fridge – you decide! ;)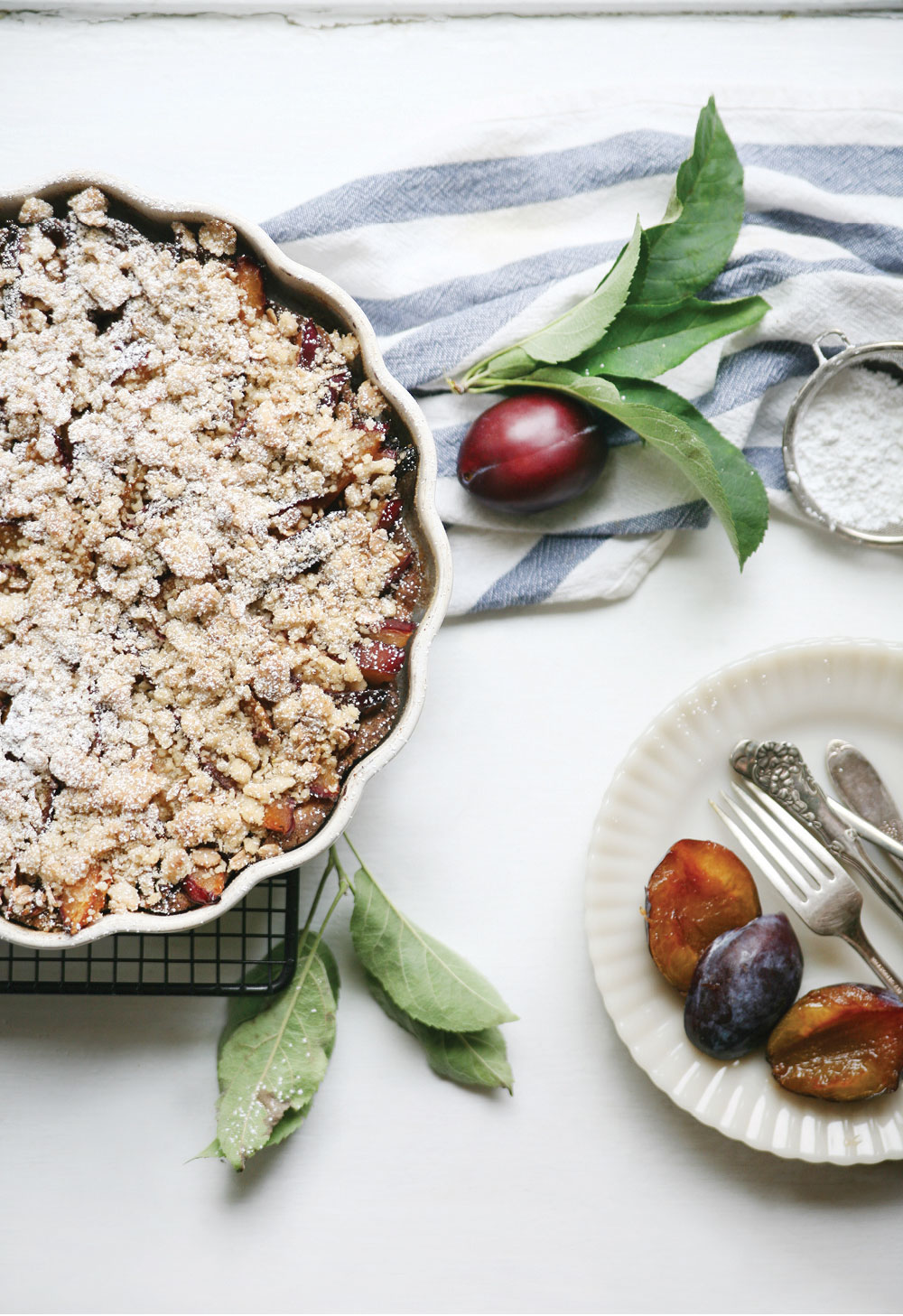 Why I love this Plum Crumble Pie recipe and you will too:
crumble pies are easy
1 bowl dough + crumble
just 6 ingredients total
this is a gluten-free crumble pie
this is an egg-free crumble pie
this is a dairy-free crumble pie
it's a nut-free crumble pie
it's basically super allergy-friendly
there's no rolling of the dough making this a snap to prepare
difficulty level: EASY
prep time: 15 minutes total aka FAST
it's delicious in every single bite
this will become a family favourite!!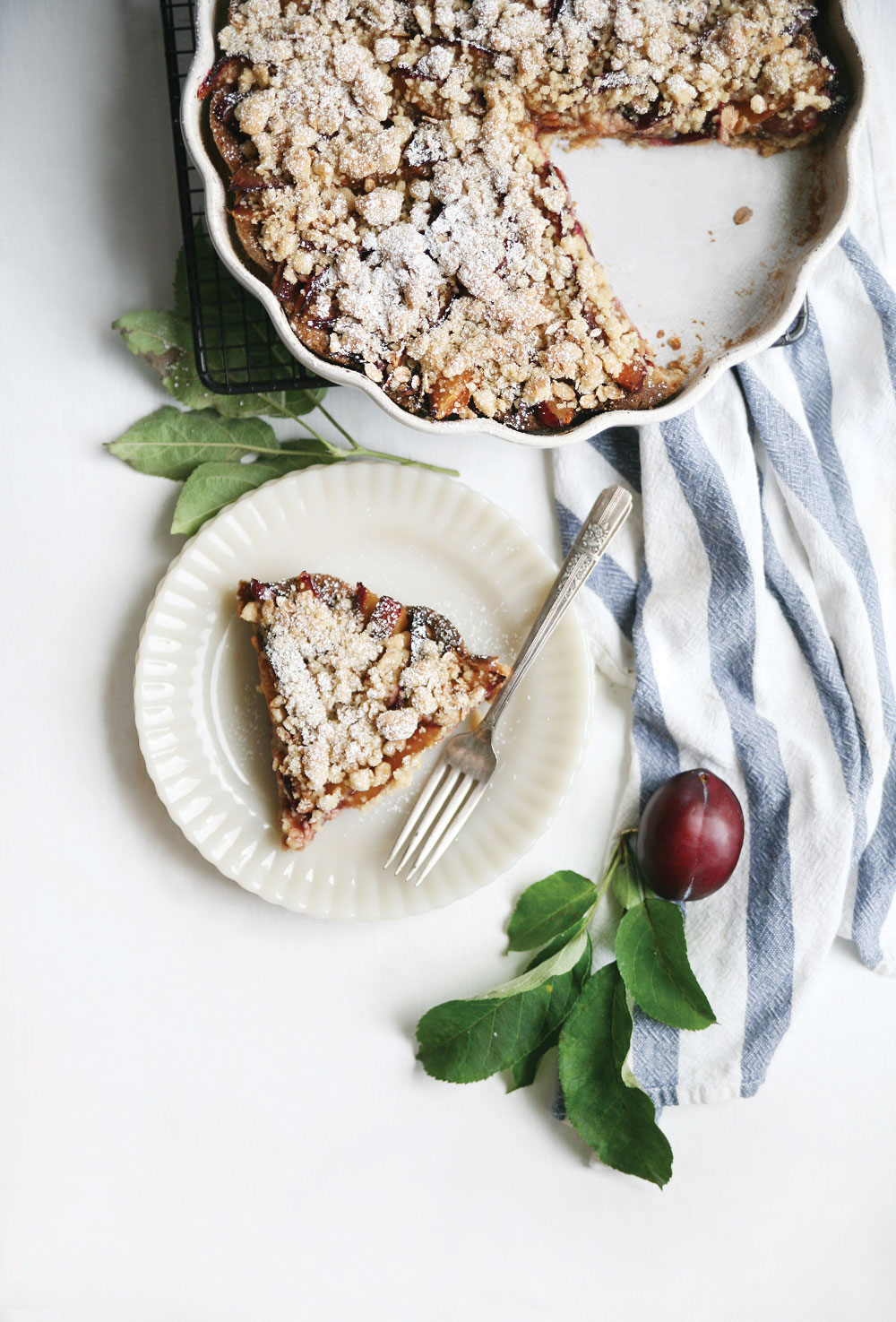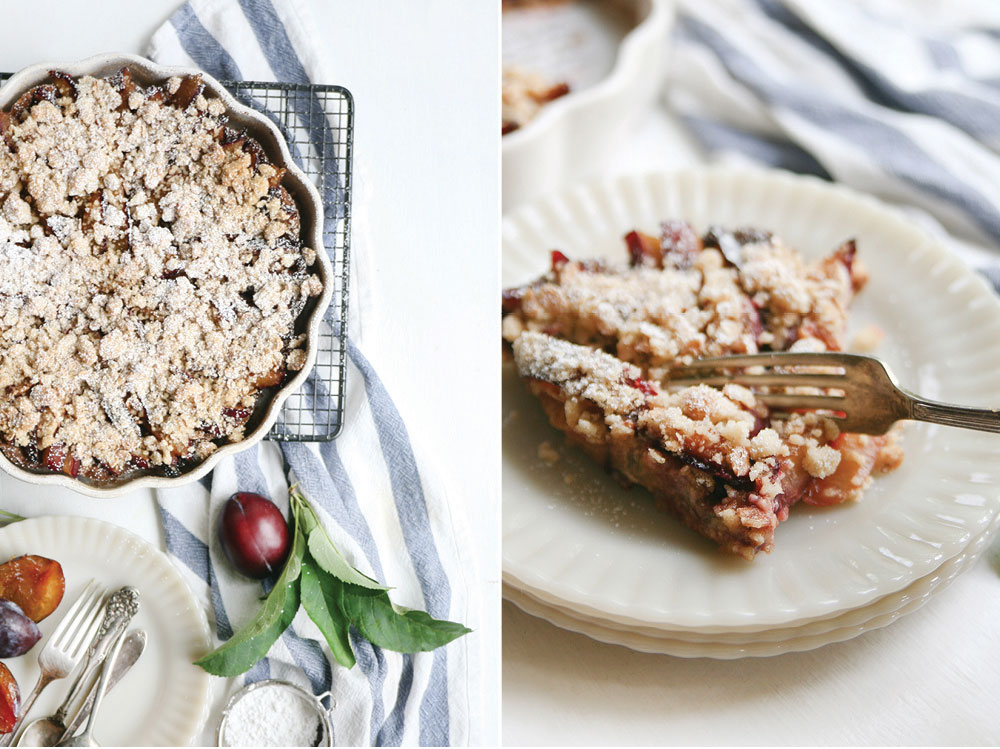 this whole crumble pie uses only 1/2 cup of raw cane sugar
reduce the sugar content by 1/2 by replacing 1/4 cup of the sugar with powdered stevia
omit the powdered sugar on top to reduce the added sugar amount further
don't eat the whole pie by yourself, it's meant to feed a family
serve with unsweetened herbal tea or fruit-infused water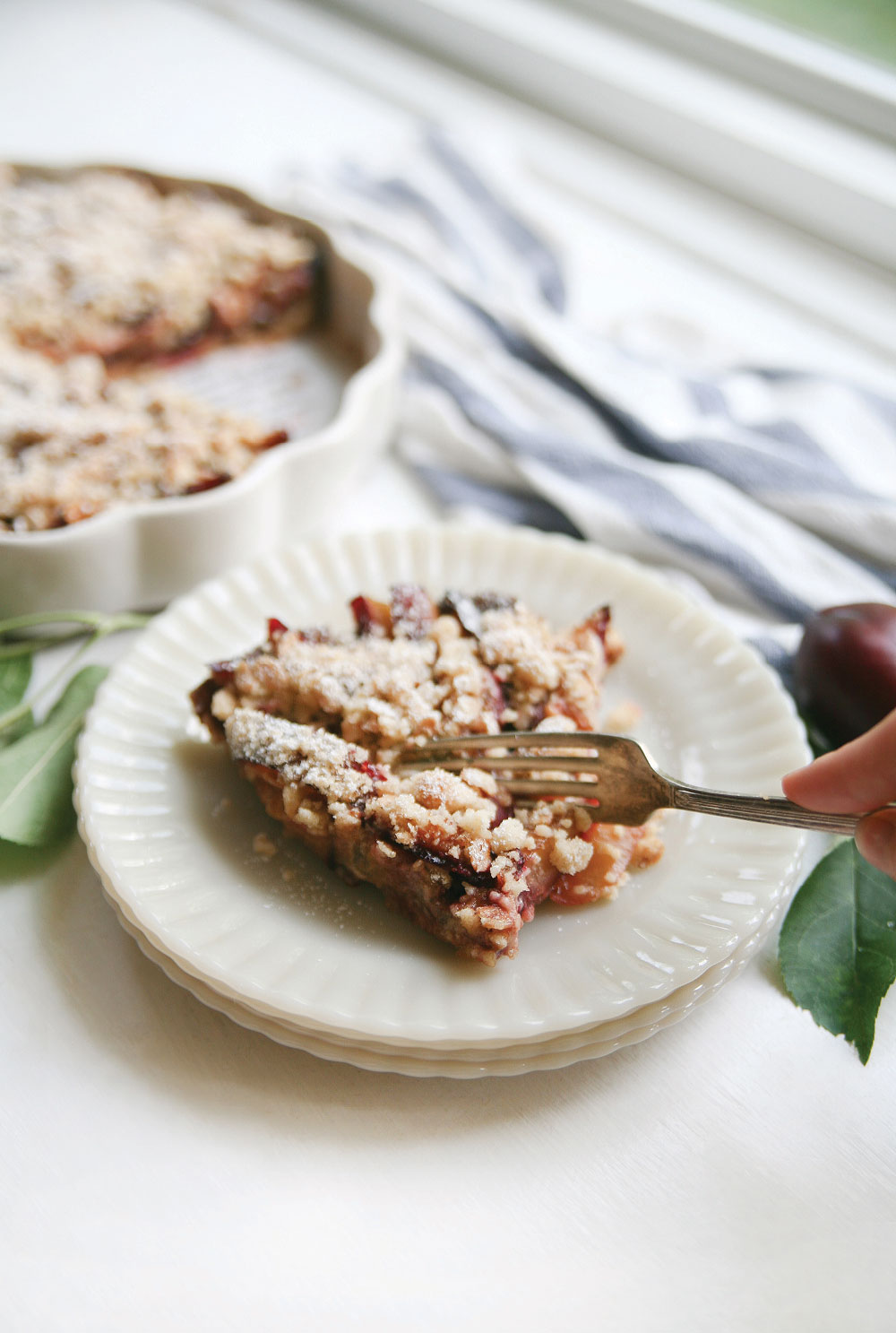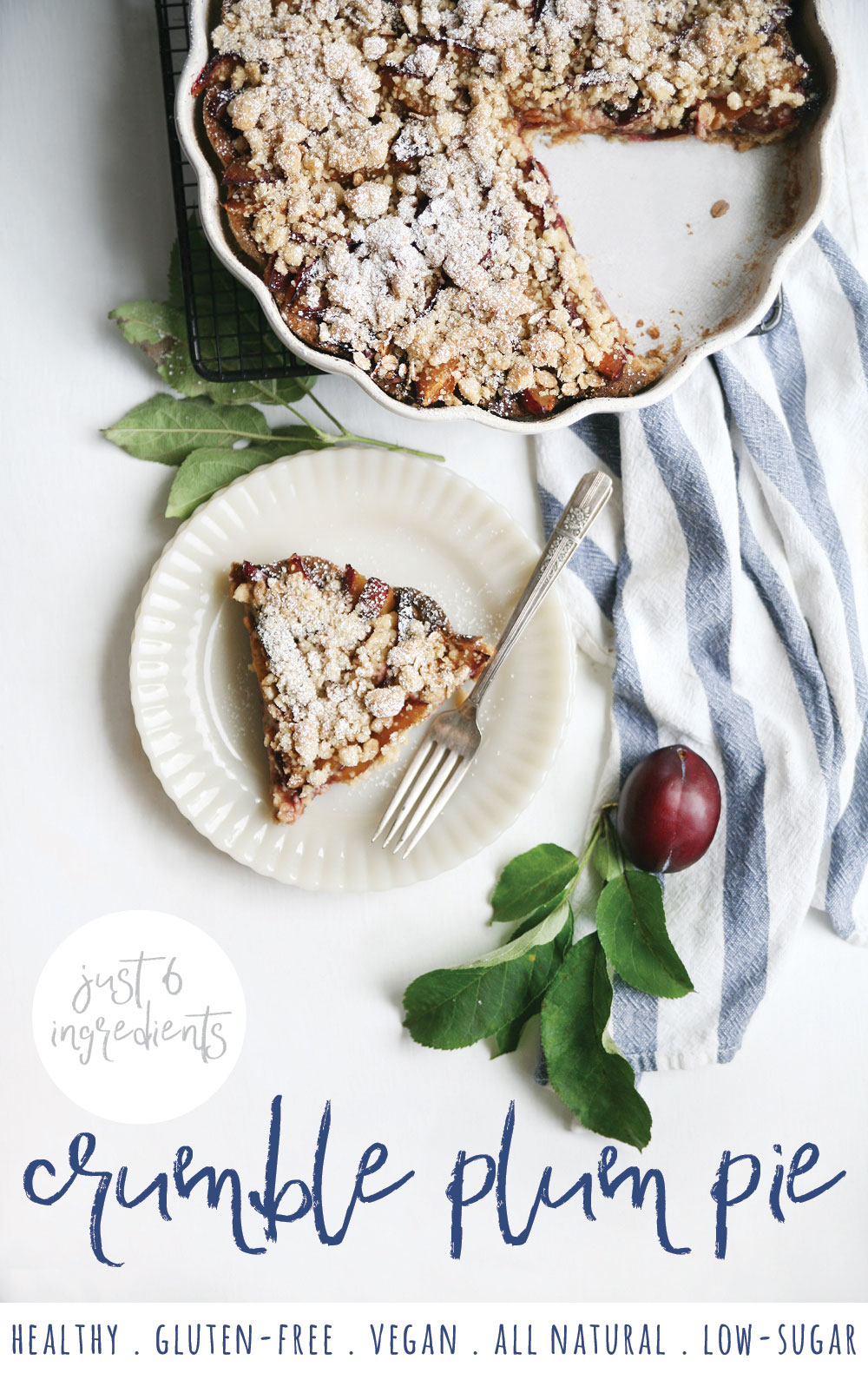 .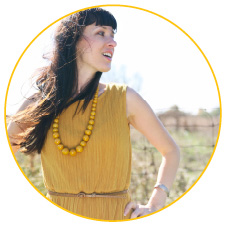 Ella Leché
is a cookbook author ('
Cut the Sugar
'), recipe developer, and photographer/stylist behind Pure Ella; where she shares delicious and healthy recipes. Eating PURE is clean ingredients, whole foods, plant-based nourishment and delicious desserts – with quality ingredients and sweeteners so they're treats with benefits so you won't have to feel deprived or restricted to eat healthier.
Thank YOU for being here!
Follow on social media for daily health & happiness inspiration:

ps. don't forget to share your Pure Ella (PE) recipe creations by tagging them #pureella and
@pure_ella
on Instagram – we repost our favourite photos!