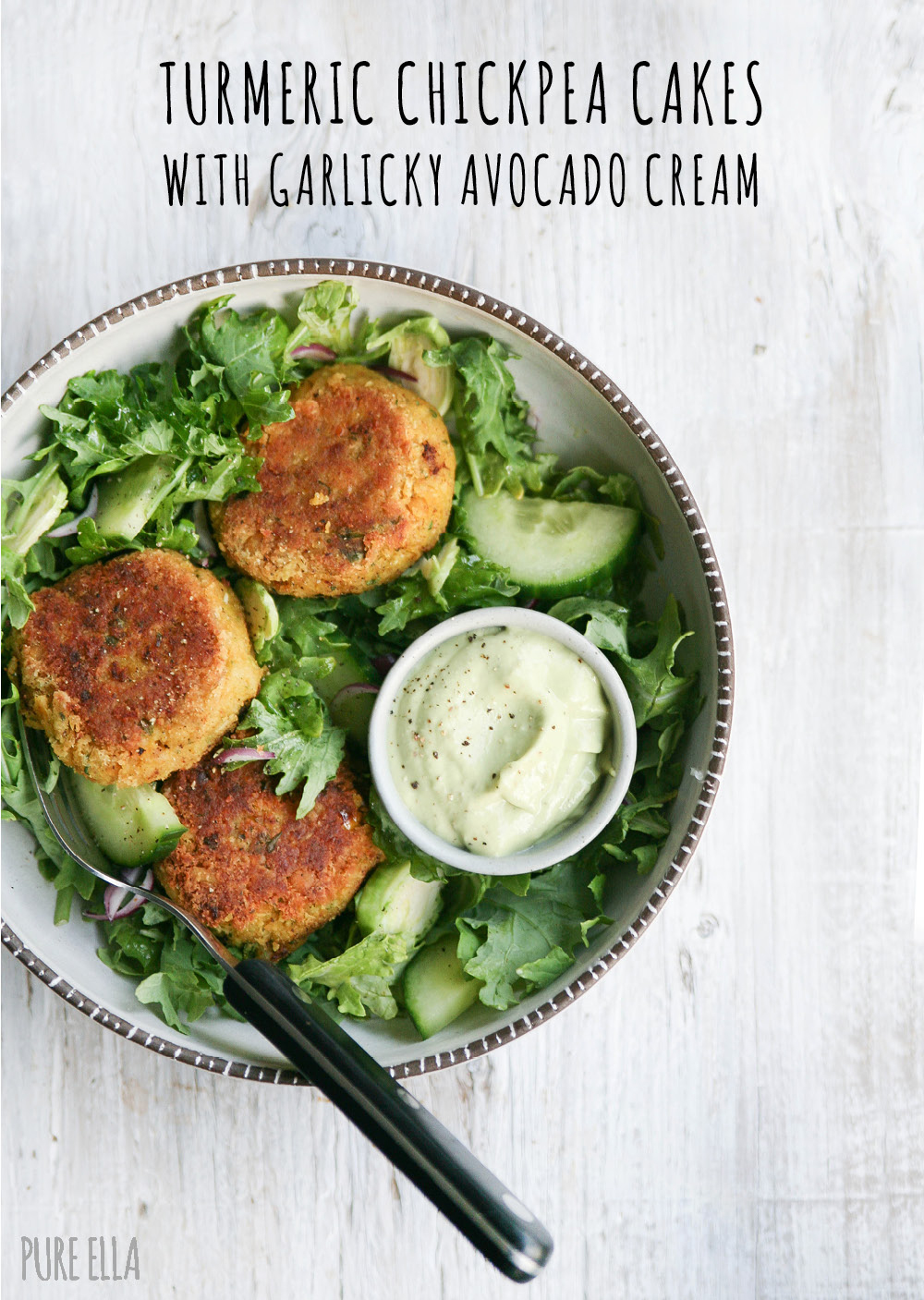 Get ready for another delicious recipe starring the incredibly delicious humble chickpeas. These Turmeric Chickpea Cakes are super yummy and very easy and quick to make. And they are naturally gluten-free and vegan too! Enjoy!
This is a recipe inspired by my very popular Quinoa & Chickpea Burgers – except that I didn't have any quinoa and it was a busy evening that I didn't want to wait for it to cook. (I usually use leftover quinoa for that recipe) so this recipe was pretty much impossible as it. However, that inspired my new version!
Turmeric is a big influencer here because it's a superfood I am trying to eat more of. I like to sprinkle here and there so that my family doesn't get suspicious that I'm feeding them food that's 'too healthy' :) This is subtle enough that it works! You see, I have an 8 year old who's quick to figure things out and she likes to go against the grain on me sometimes – not all the time – but she pushes my buttons sometimes when I push a smoothie with spinach in it, you know, things like that. Gah! Kids! :)
Anyway, this worked – my husband, the kiddo, the baby all love them! And I hope you will love these soon too!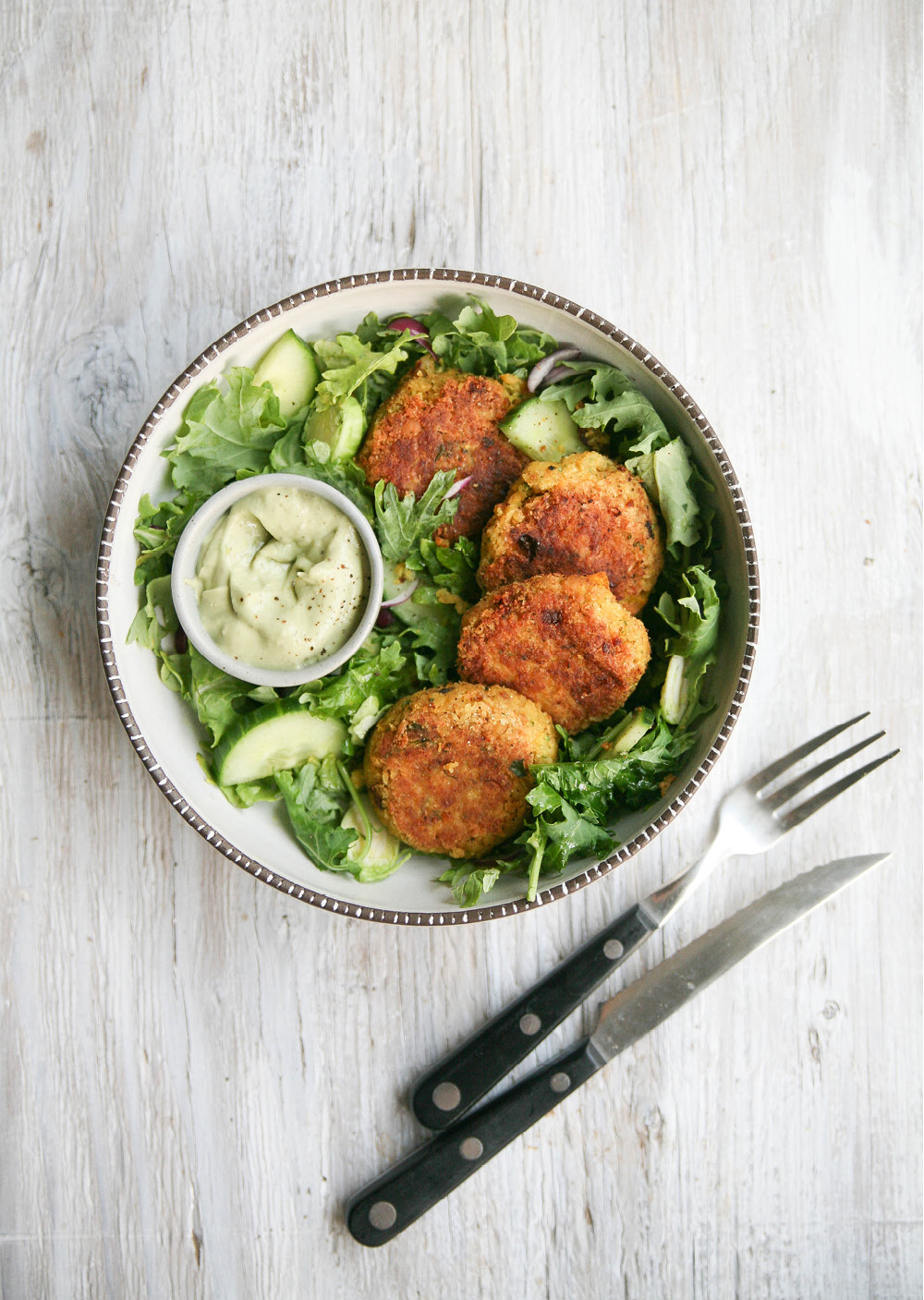 Turmeric Chickpea Cakes
Serves 4 | Prep & Cook time : 15 minutes
INGREDIENTS :
1 small onion
2 cloves of garlic
1 can rinsed and drained chickpeas (or 1 1/2 cups pre-cooked)
small bunch of fresh parsley, roughly chopped (about 1/4 cup)
2 tablespoons potato starch
1-2 teaspoons of sea salt
freshly ground black pepper
1 teaspoon turmeric powder
1/2 – 1 teaspoon cayenne pepper (optional)
2 tablespoons chickpea flour + extra 3 tablespoons for coating
grape seed oil for cooking
Garlicky Avocado Cream to serve (recipe will be shared separately soon) (for now you can try this recipe for Avocado Lime Cream and omit the lime and add 1/2 minced garlic clove instead)
DIRECTIONS :
In a large cast iron pan, drizzle in a little grape seed oil and fry the onion and garlic until slightly golden but not burned. Remove from heat and allow to cool.
In a food processor, process the chickpeas until they turn to a slightly textured paste, be sure to turn off the food processor and scrape down the sides to get all the chickpeas ground up. Add in onion and garlic, salt, pepper, turmeric and cayenne pepper and mix to fully combine. Turn the food processor off and stir in the chopped parsley.
(If you do have kids, I would omit the cayenne pepper entirely as most kids are not into spicy foods. Or divide the batch into two and season them differently for kiddos and adults.)
Take a large plate and sprinkle a few tablespoons of chickpea flour onto it. Using a spoon, scoop some of the mixture with onto your hands and shape into a ball, the size of a golf ball, and then press gently to make a patty. Drop into the chickpea flour to coat evenly. If too much flour sticks to the patty then gently dust it off with your fingers or a pastry brush. You should have a very light coating all over the patties/ burgers.
Reheat that same large cast iron pan to medium heat. Drizzle in a little more oil and place the patties in to cook. Cook for about 2-3 minutes on each side until the bottom is nicely browned.
Serve with a big salad for a healthy lunch or dinner. Or with cut up veggies on the side for kids. Makes a great party small-plates or potluck party dish! Enjoy!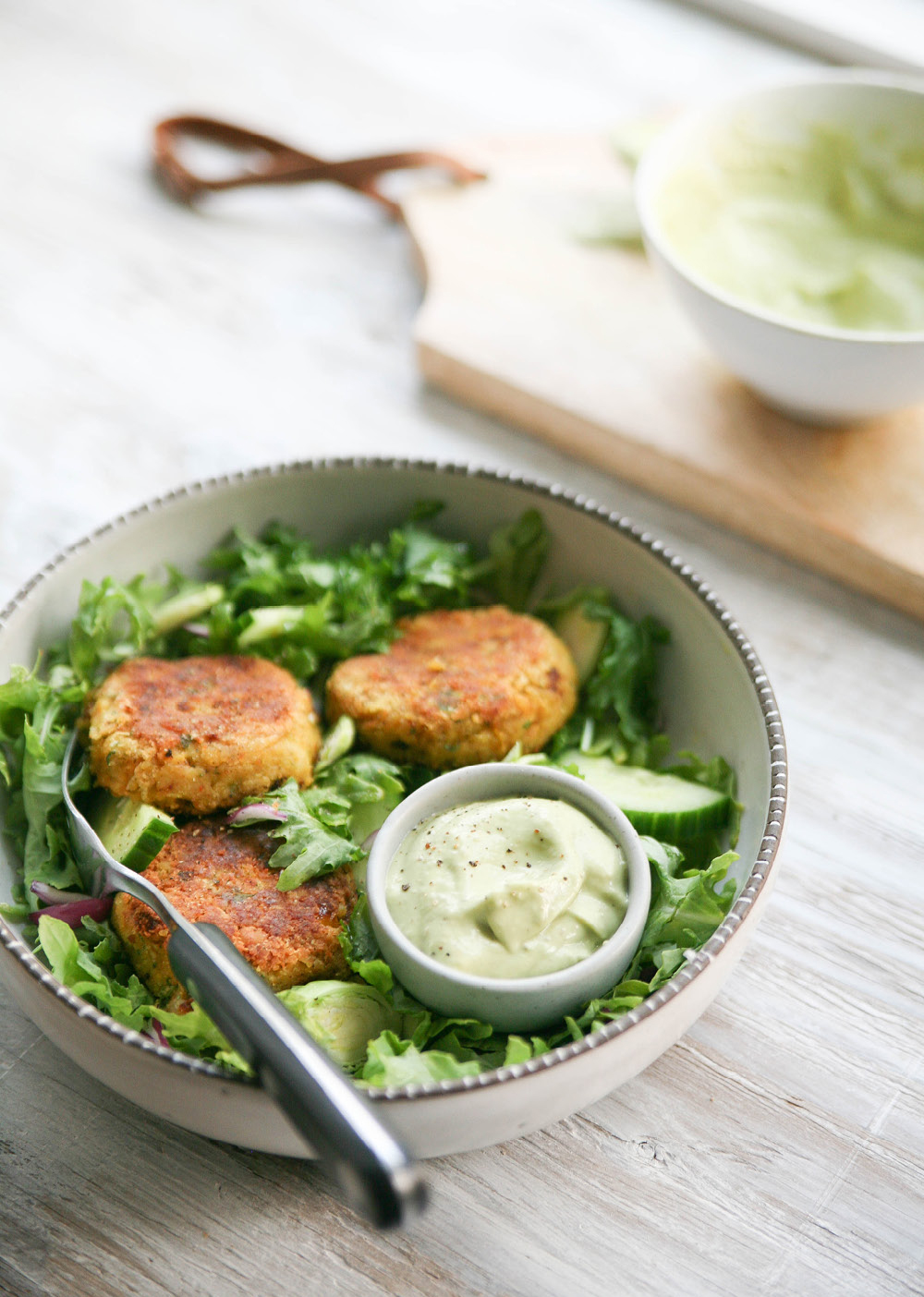 I hope you will enjoy these deliciously healthy Chickpea Cakes!
ps. remember that the black pepper in this recipe is essential to boost the absorption of turmeric! Enjoy!!
Ella Leché is an author, recipe developer, and photographer/stylist behind Pure Ella; where she shares how delicious and fun healthy food can be. Here, you'll find mostly plant-based gluten/ wheat -free recipes, that are always refined sugar-free with whole food clean ingredients. Thanks for being here!
Share your PE creations by tagging them #pureella and @pure_ella on Instagram – we repost our favourite photos!
Be sure to follow for a daily dose of *pure* food, health and happiness inspiration:
Facebook
//
Pinterest
//
Twitte

r
//
Instagram

Summary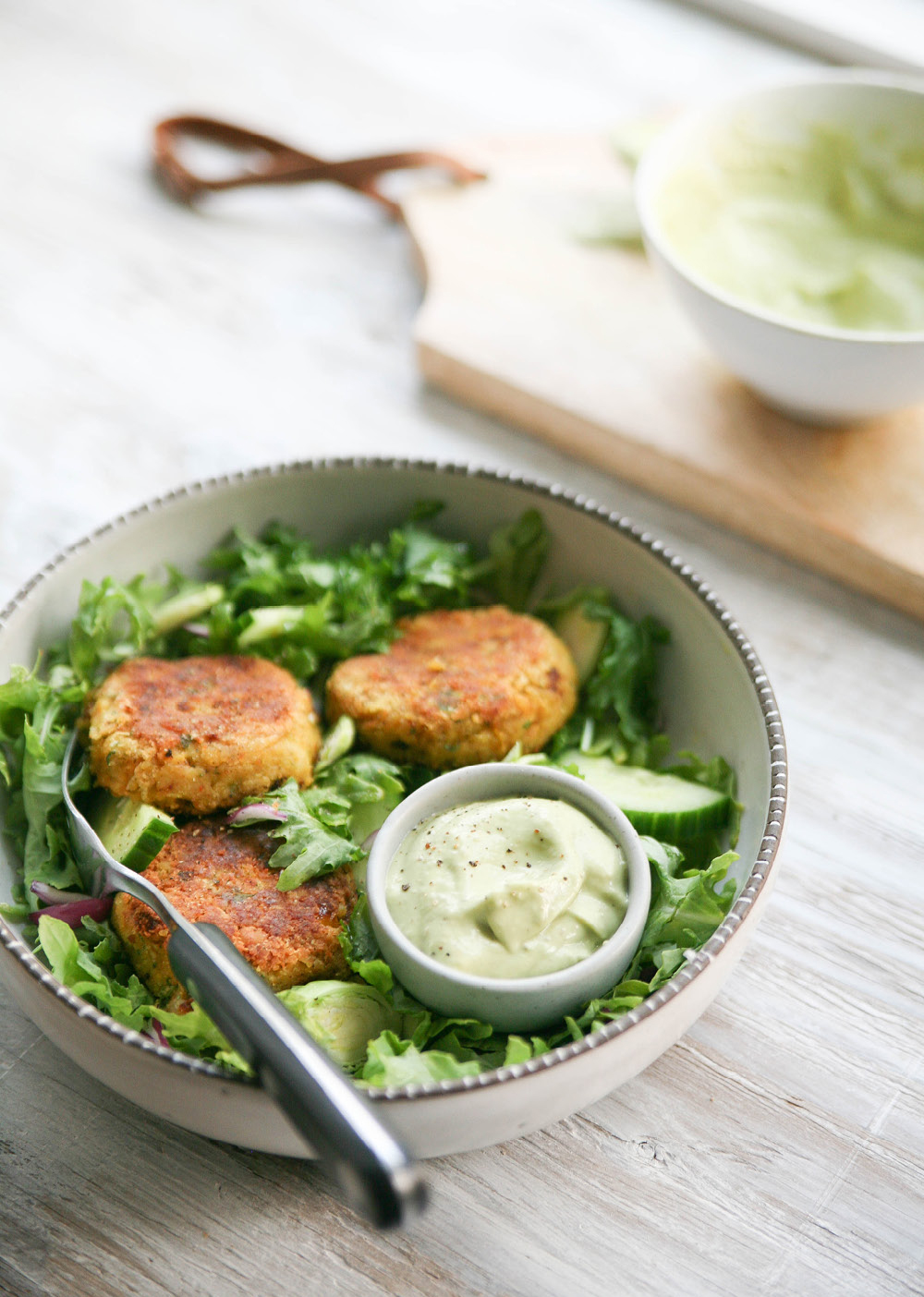 Recipe Name
Published On
Preparation Time
Cook Time
Total Time