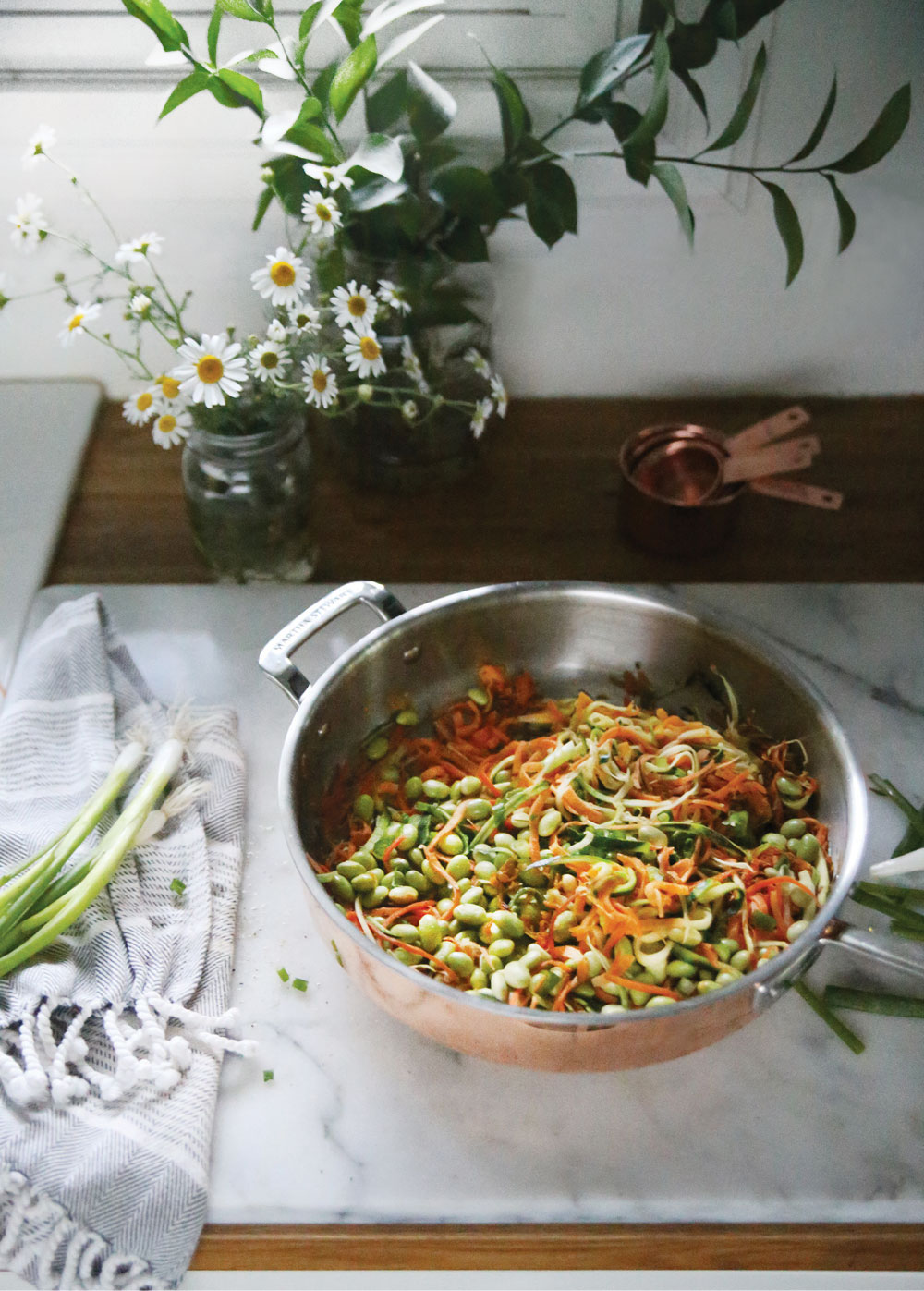 I've been on a spiralizer noodle kick lately and I'm having so much fun with all sorts of healthy zoodle recipes. And I'm especially in love with this hearty yet light Sweet Potato Zoodle Stir Fry that's been on repeat lately.
Aside from zucchini, I love spiralizing sweet potatoes. They give a dish more heartiness and are more filling. That's because sweet potatoes have more carbs than zucchini but that's a good thing as sweet potatoes are healthy and it's good carbs you're eating :) (see a bit more on this below in my "cut the sugar tip"). Basically they make a great pasta alternative! I combine sweet potatoes with zucchini noodles so there's a nice mix of flavours and together…. let me tell you – it's amazing!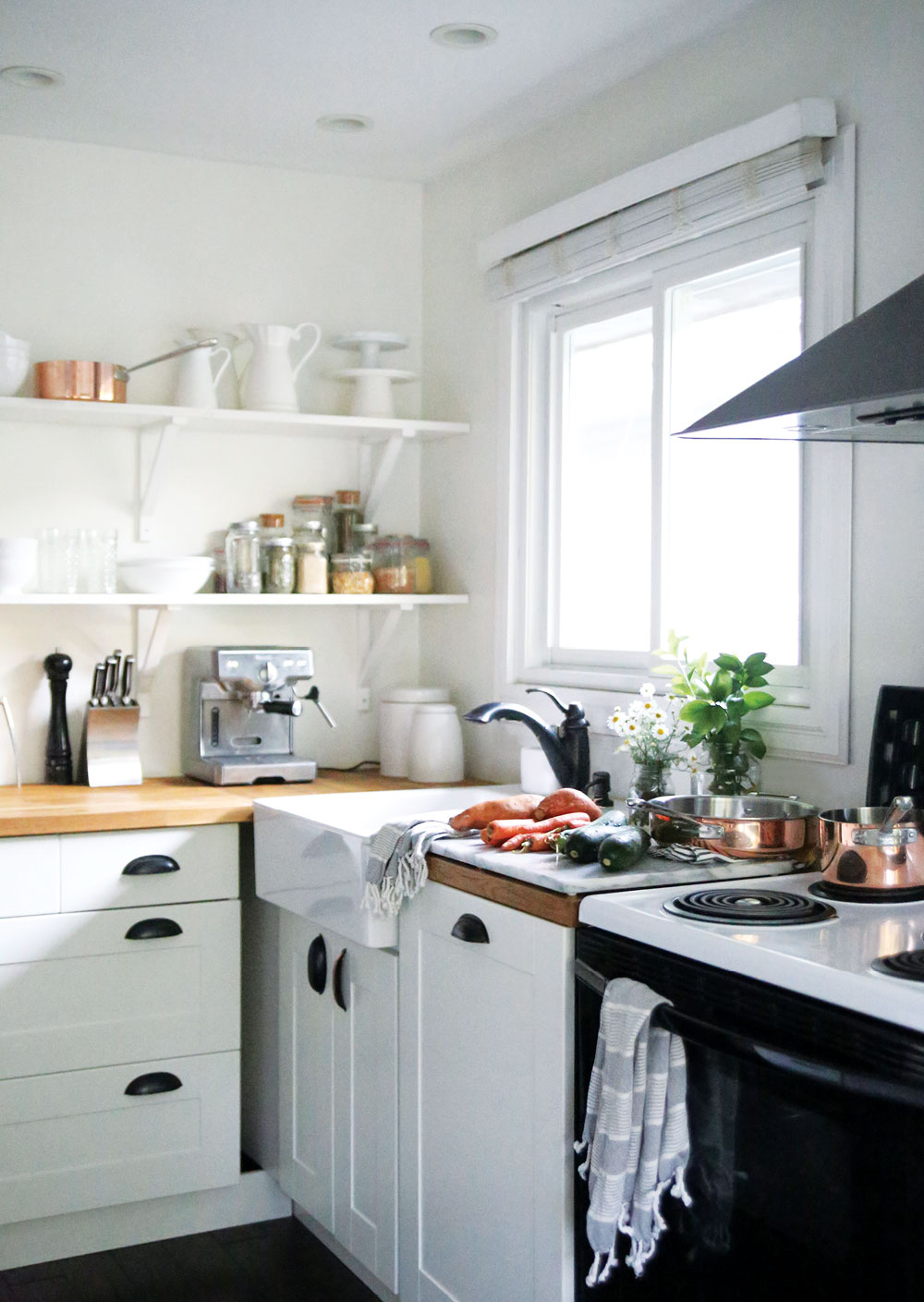 This dish has an asian fusion flavour that's so deliciously amazing. It's garlicky, a bit spicy and has a sesame oil base that merges the whole dish together really nicely.
But I honestly don't even know if I'm more excited about the recipe or these gorgeous new Copper Cookware Set from Martha Stewart available exclusively at Macy's.
These pots have given my kitchen such a stunning face-lift. I'm swooned when I walk into it every time. It's amazing what a chic copper pot (or a few) can do to a kitchen. Not to mention, it's amazing to cook with them. I have experienced new joy of cooking – they ingredients just melt and mingle in the heat in the naturally non-stick pans…. I am in LOVE.
(And I did not dare hide the pots yet – need to figure out a hanging system :) )
The stunning
Copper Cookware Set
from Martha Stewart offers a premium performance and the gleaming beauty of pure copper. Complete timeless elegance! Martha Stewart Collection created this tri-ply 10-pc. cookware set for everyday use and lasting durability. The pots have a pure copper exterior for superior control over heat and cooking speeds. There's a Tri-ply construction which sandwiches an aluminum core between a copper exterior and a stainless steel interior.
The pots are great to handle and cook with. At first, I got nervous about a few spots on the copper from splatter but I learned that over time copper builds a patina over time. This got me even more excited as I'm not a high-maintenance cookware person and I think they will look even more stunning when they develop more character with the patina. Bring on the splatter :)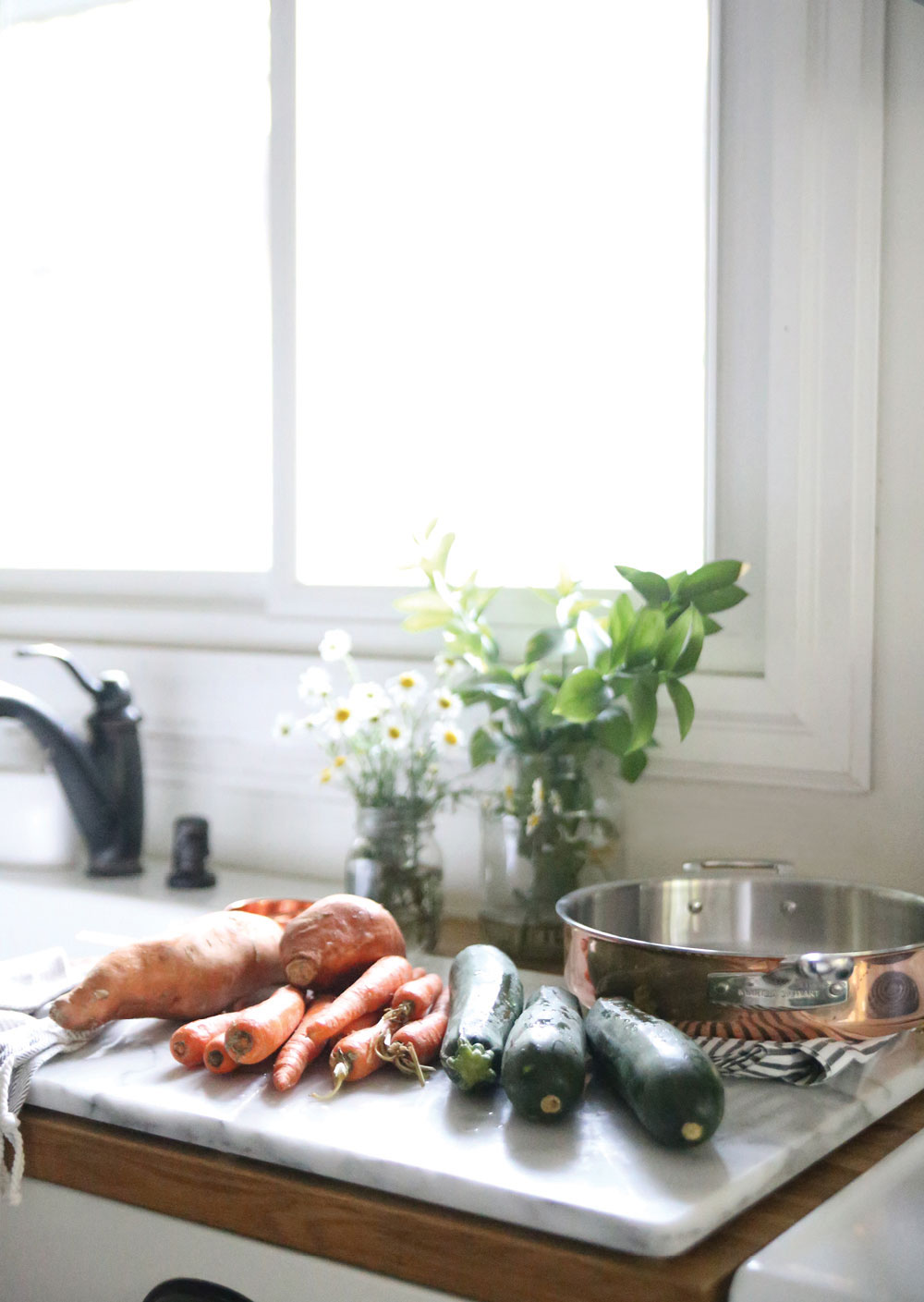 Sweet Potato Zoodles Stir Fry
Prep time : 10 minutes Cooke time : 15 minutes Serves : 2-3 large meals (or 4 with a side salad)
A naturally gluten-free, vegan veggie dish that's hearty and healthy and low-glycemic.
1 cup edamame beans, cooked
1/2 large white onion
3 zucchini, spiralized
1 large or 2 small sweet potatoes, peeled and spiralized
2 medium carrots, spiralized (or julienned)
2 cloves garlic, minced
½ teaspoon fresh ginger, grated
¼ cup light soy sauce (use gluten-free if avoiding gluten)
2 tablespoons rice vinegar
1 teaspoon raw cane sugar (optional)
green onion for serving
How to make a Sweet Potato Zoodles Stir Fry:
In a small pot (I used the 2-qt. saucepan with lid) cook the edamame beans in water until tender.
In a large skillet (I used the 3.5-qt. sauté pan with lid), on medium-low heat sautée the onion, then sweet potato and carrots until slightly soft, about 5 minutes.
Add in zoodles, garlic, ginger, soy sauce, rice vinegar and stir to combine.
Strain the edamame beans and stir into the zoodles.
Turn off heat and cover to allow to steam for another 3 minutes.
Serve with chopped green onion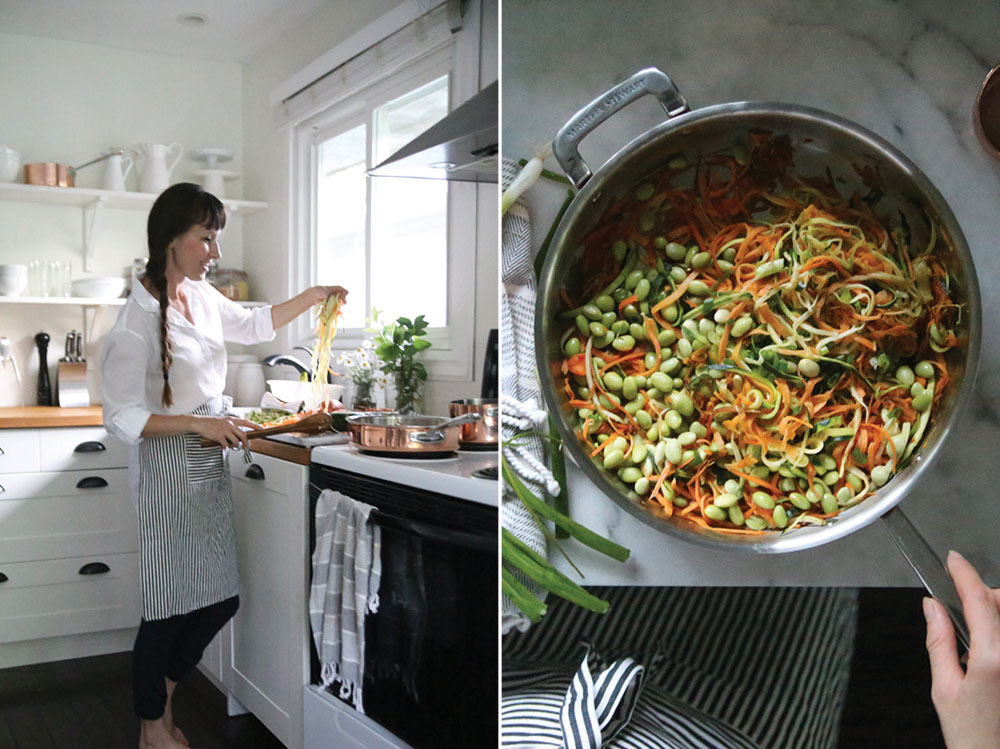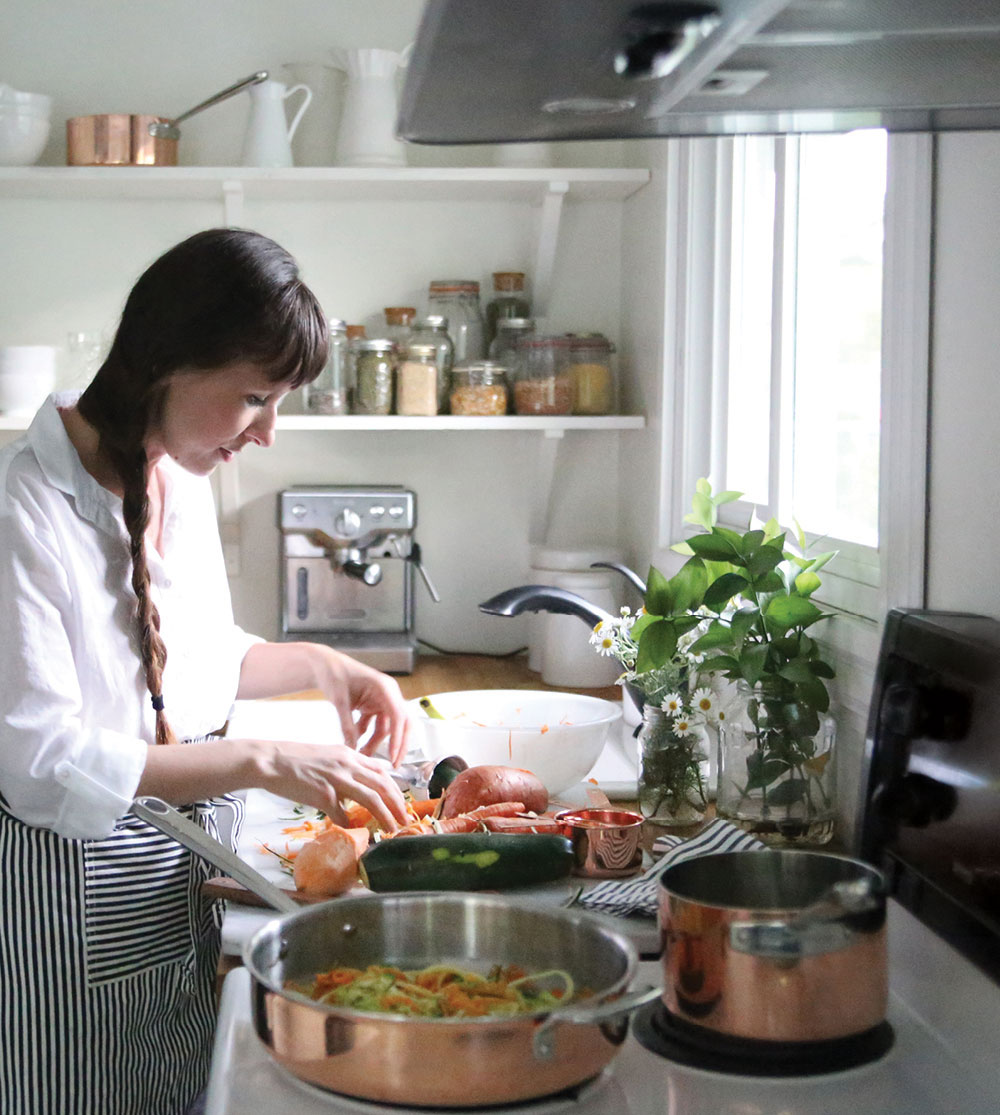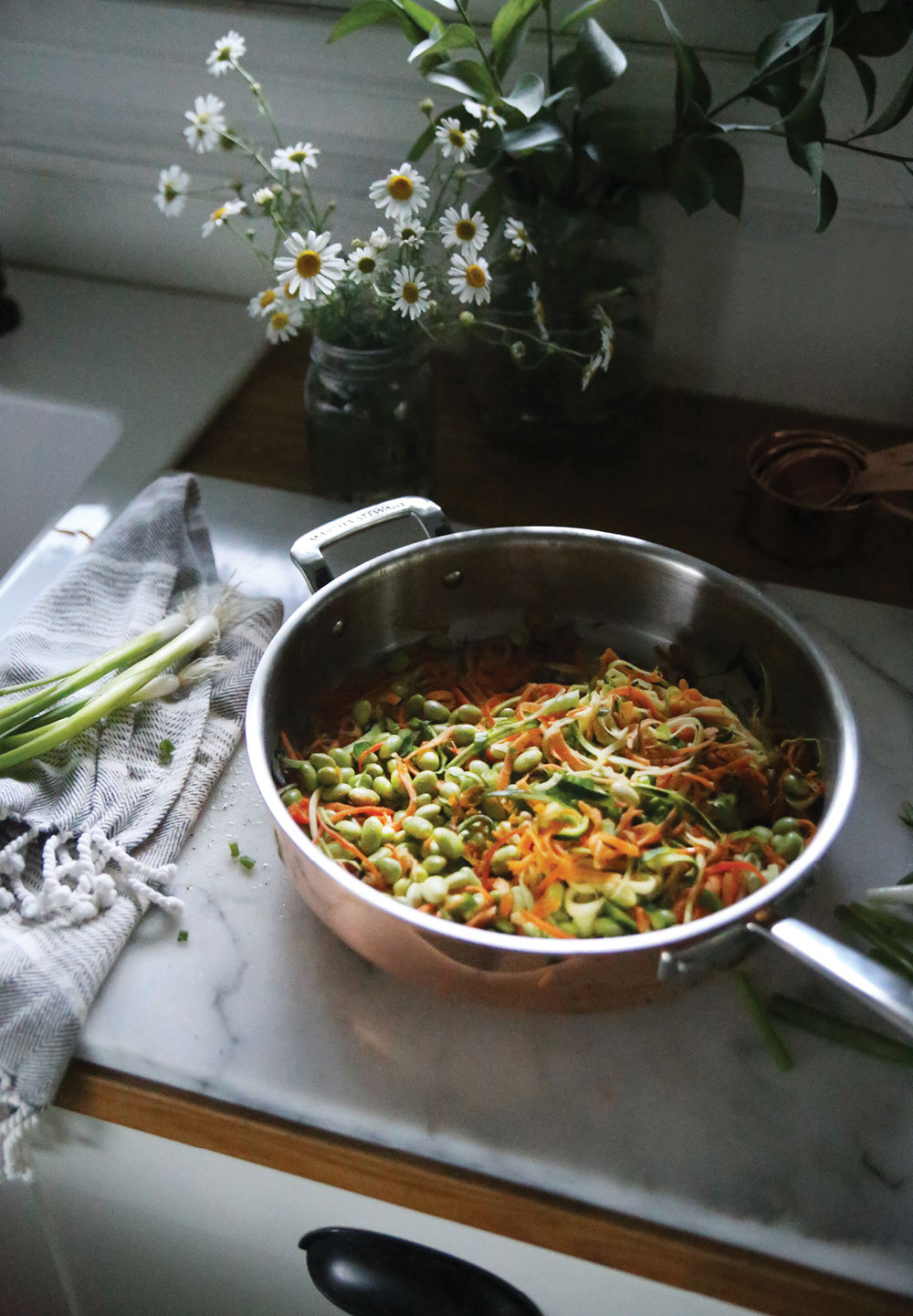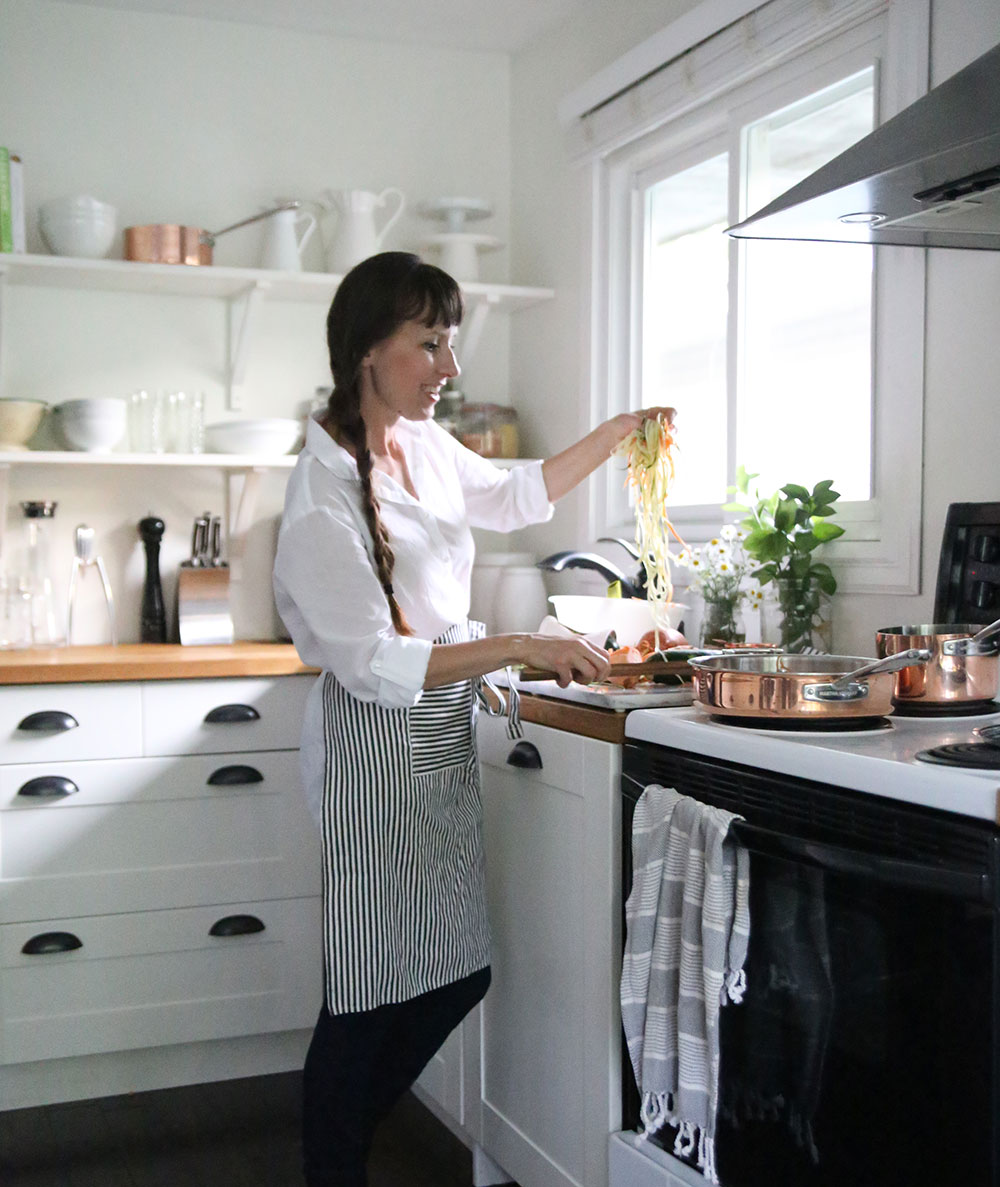 This Sweet Potato Zoodles Stir Fry has been the biggest hit lately. We're having guests stay with us for a few weeks and they have been blown away by this dish. I was pleased too and I've been basically keeping it on repeat because there's never any leftovers… since the cooking is so minimal and it comes together super fast – I don't mind one bit :)
Making a zoodle stir fry is also great if you're not into raw food as much and you're not a fan of raw zucchini noodles – these veggies steamed up are super delicious and still very healthy and light-tasting. I hope you and your family will love this dish as much as ours :)
choosing grain-free options is always better when cutting out sugar because grains contain sugar (just like regular sugar) (all carbohydrates become glucose in our blood and spike our blood sugar), so keeping carbs to a smaller portion is the key to developing healthy sugar habits.
sweet potatoes are carbohydrates so they contain sugar, but a sweet potato is also low-glycemic which means it digests slower and releases glucose slower into the blood stream so you don't get a sugar spike as you would with a white pasta or white potatoes.
this dish contains lots of vegetables which contain lots of fiber – fiber also helps to slow down the sugar breakdown in your body – super important to eat lots of naturally occurring fibre aka veggies throughout the day.
there's a great source of plant protein from the edamame beans and protein helps you feel fuller and nourished and an adequate healthy regular serving of protein is a must for keeping sugar cravings away.
there's a bit a sugar actually added to the recipe, which is optional for flavouring, but overall because you're not overdoing with carbohydrates as you would if this was a wheat pasta then the sugar calories do add up. My approach isn't to quit sugar but to teach ways of indulging healthily – hope that makes sense :)
When you're fed well and properly, you really shouldn't be craving lots of carbs and sugary foods at all. That's essentially the key in cutting out sugar.
Beverage Suggestion: while enjoying a meal with any carbs (pasta, potatoes, bread) it's best to avoid sweetened drinks and have water or unsweetened tea or iced tea. Alcoholic beverages can also contain lots of sugar – choose an option that's unsweetened and watch the sugar content.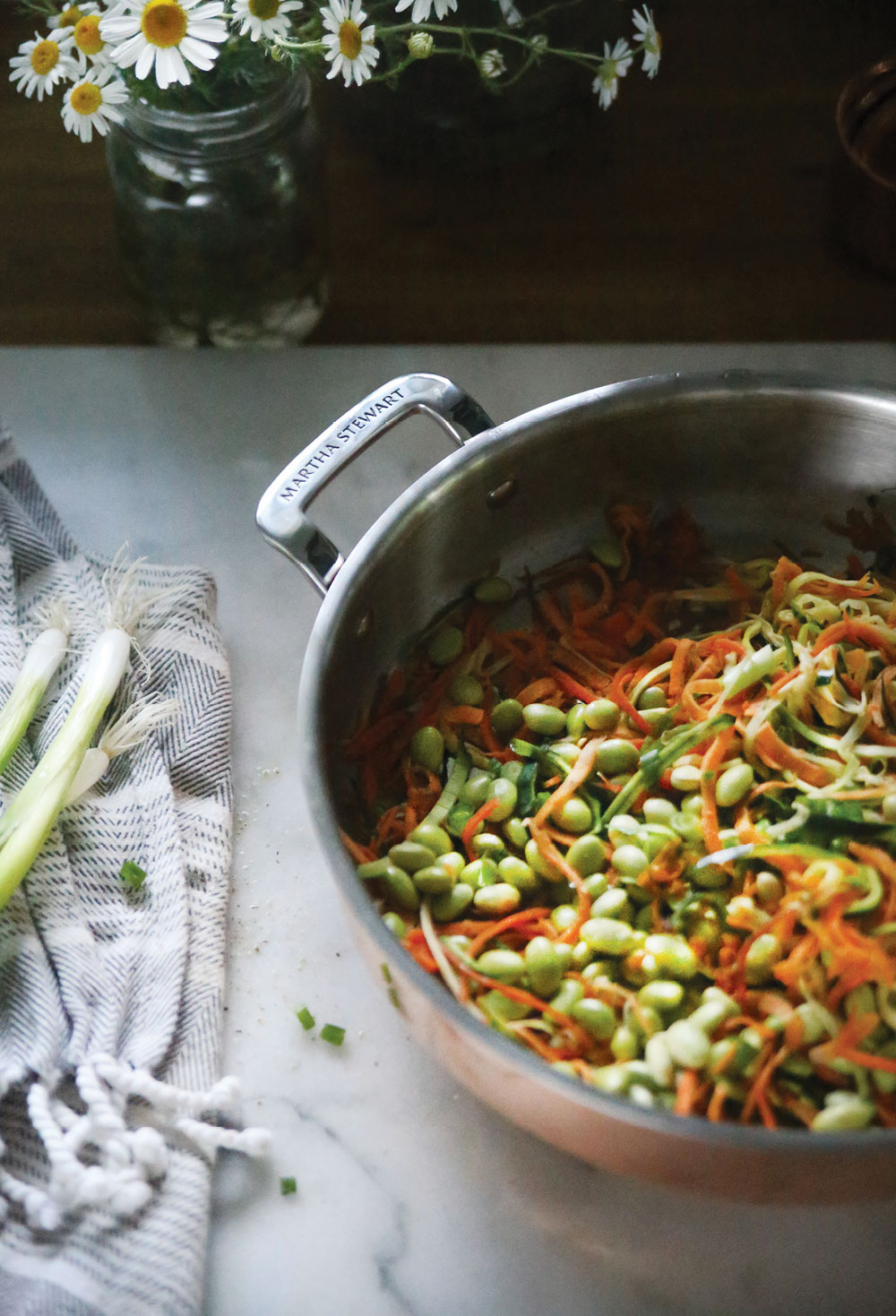 .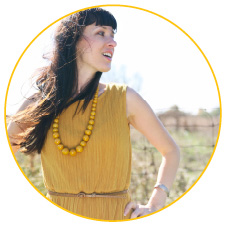 Ella Leché
is a cookbook author ('
Cut the Sugar
'), recipe developer, and photographer/stylist behind Pure Ella; where she shares delicious and healthy recipes. Eating PURE is clean ingredients, whole foods, plant-based nourishment and delicious desserts – with quality ingredients and sweeteners so they're treats with benefits so you won't have to feel deprived or restricted to eat healthier.
Thank YOU for being here!
Follow on social media for daily health & happiness inspiration:

ps. don't forget to share your Pure Ella (PE) recipe creations by tagging them #pureella and
@pure_ella
on Instagram – we repost our favourite photos!