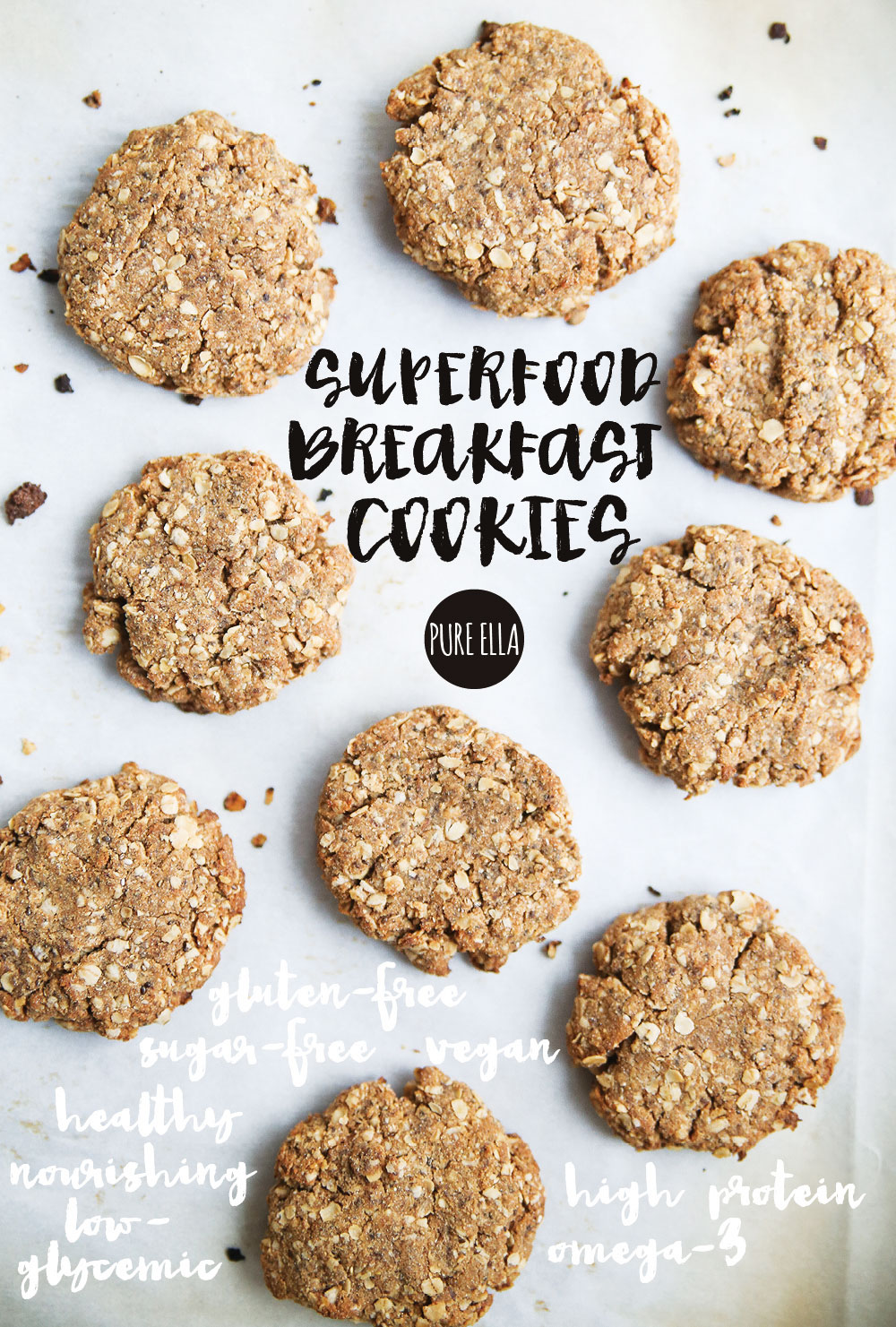 Hey there, good morning! Are you one of those people that loves a good treat in the am with your coffee? Or you like a little treat after a savoury breakfast? Or maybe you're a busy body and are on the go go go and are too busy making and eating healthy breakfast? Well… in these and all the cases, I've got you covered for nourishment with these Superfood Healthy Breakfast Cookies!
These easy and healthy breakfast cookies are naturally gluten free, dairy free, vegan and have a whole lot of nutrition which your body needs in the morning! AND even though these are called Breakfast Cookies ~ these babies are NOT DESSERT!
They're sweet BUT not too sweet! Just right! Definitely pass the bill for a healthy breakfast cookie as approved by your newest sugar expert! :) Because you know what? You shouldn't be eating dessert for breakfast! Sorry to have spoiled the fun… these are kind of a healthy 'dessert' type, ok!? (sheesh it's so hard to please people!) ;)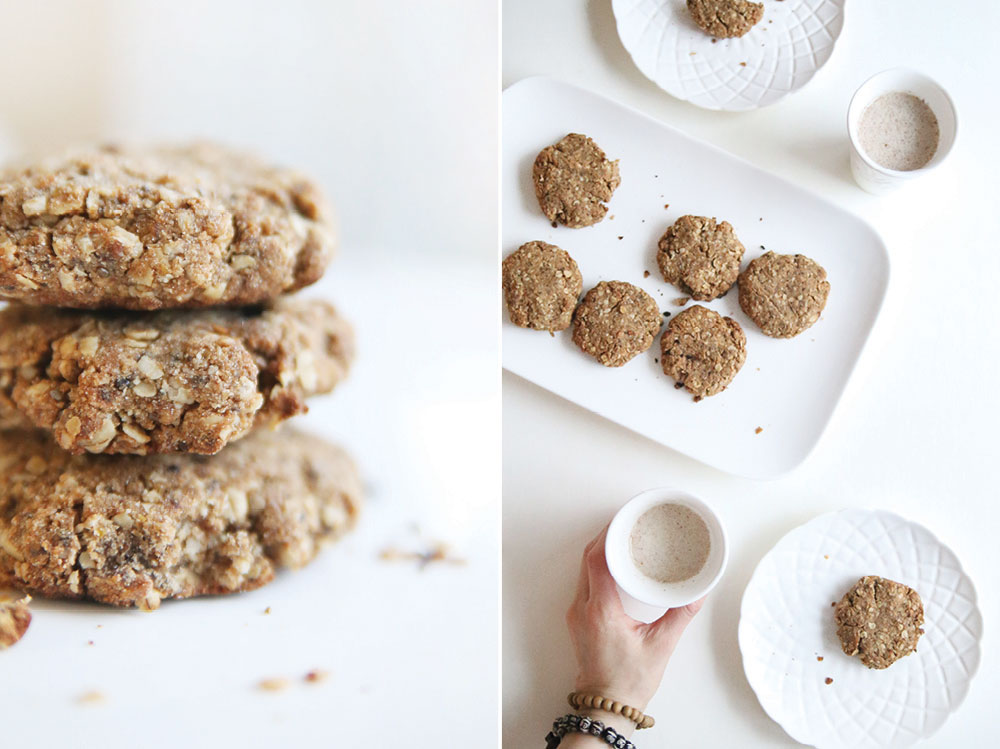 These healthy breakfast cookies are so good and actually good-for-you! They are loaded with superfood ingredients that your body thrives on for natural energy, protein, and mood-controlling low-glycemic sweetness!
Keeping your food low-glycemic makes sure you don't have a sugar rollercoaster but keep your blood sugar stable and healthy!
I know how this is important first hand because I've spent my all of my 20's as a moody mad-woman and often blamed it all on 'pms' BUT now I clearly know it's been my unhealthy relationship with SUGAR! I finally learned my hard lesson when I got really sick – which is what I don't want you to do! So prevention and keeping to healthy sugar habits is key!
You can still have your cookies but not all cookies are created equal – remember this!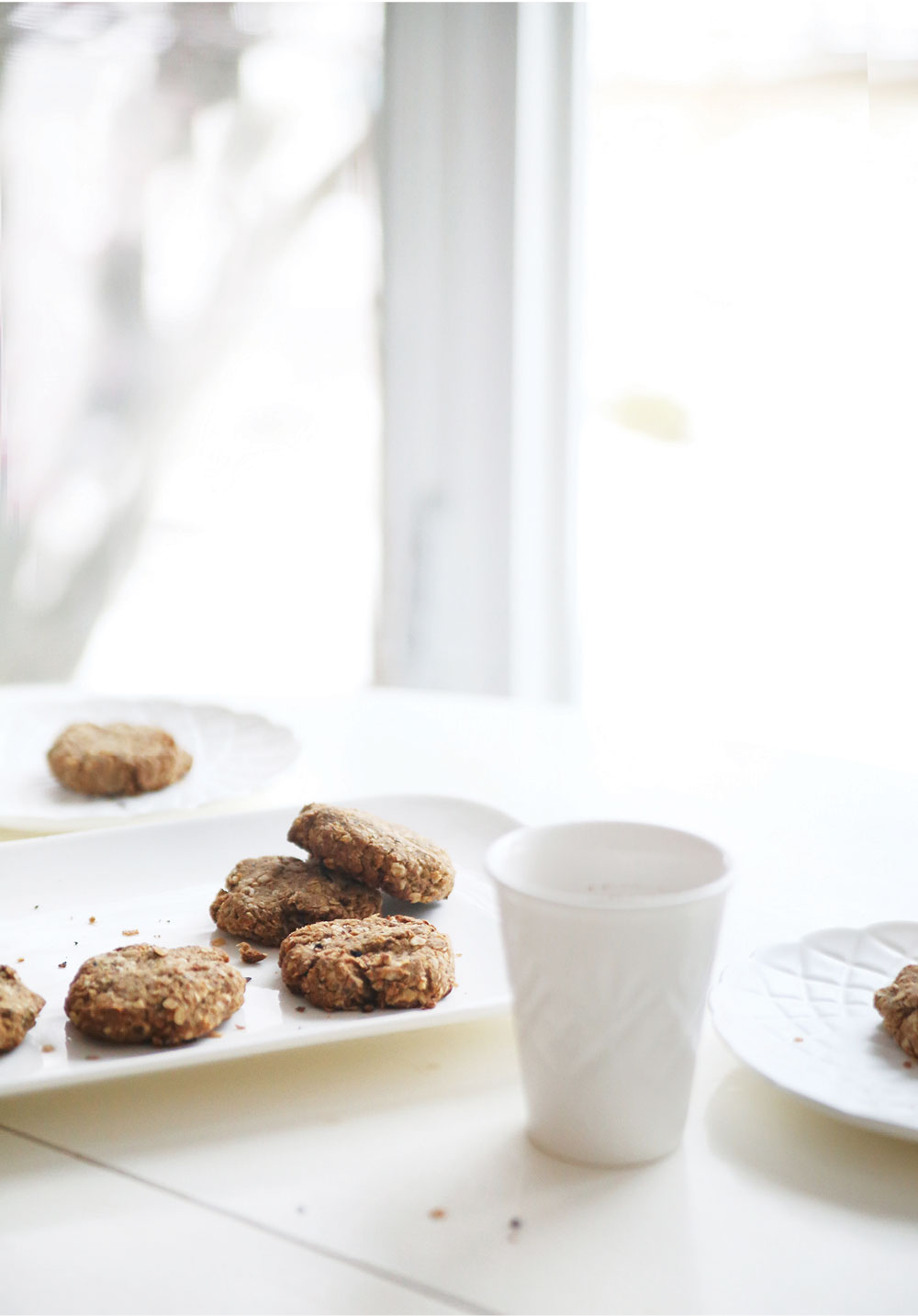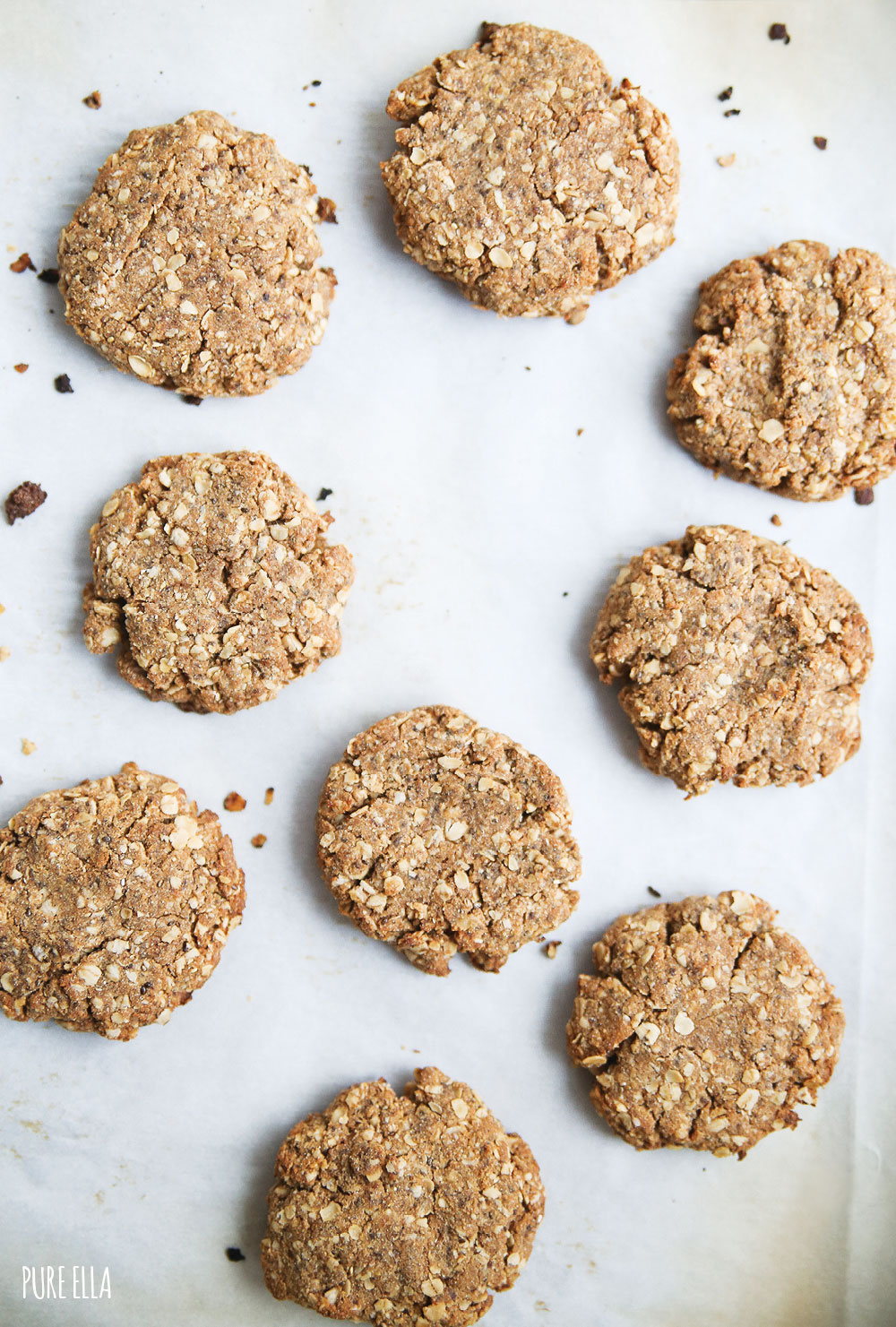 Superfood Breakfast Cookies
2016-03-01 09:20:50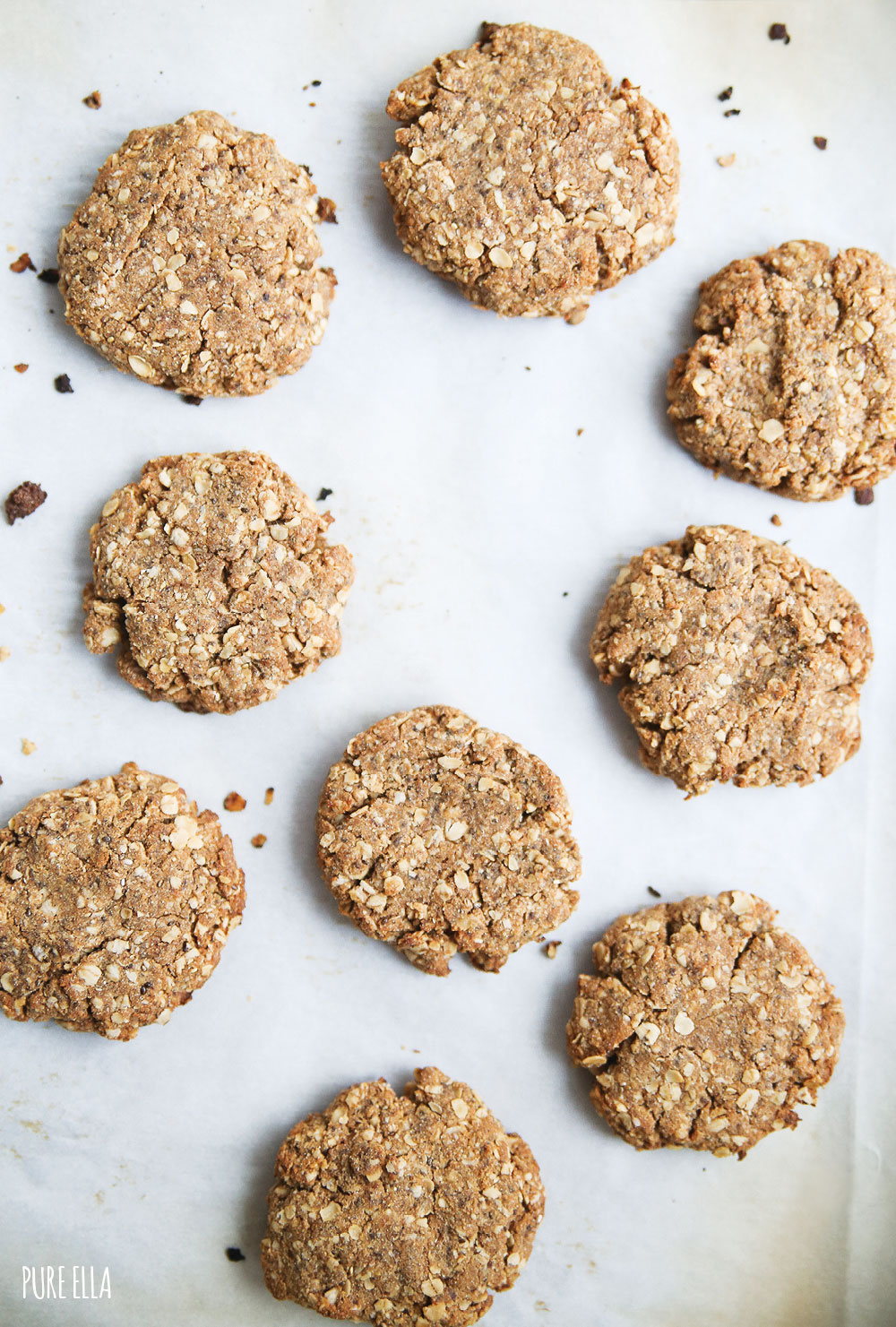 Healthy and delicious breakfast cookies made with superfoods and healthy omega 3 fatty acids and protein. Gluten free, vegan, dairy free, soy free, egg free, nut free, allergen friendly.
Ingredients
2 very ripe organic medium bananas
1 cup gluten-free certified* rolled oats**
2 tablespoons ground flax seeds
2 tablespoons chia seeds
2 tablespoons hemp seeds
2 tablespoons coconut palm sugar
Instructions
Smash the bananas in a medium bowl.
Add in all the ingredients and mix to combine well.
Set aside for 10-15 minutes.
Line a baking pan with parchment paper and preheat oven to 350 F.
Scoop a heaping tablespoon of the batter and drop onto the cookie sheet. Continue with all the batter.
Bake for about 15-25 minutes or until golden on top.
Notes
Make all cookies the same size, they can be small or much larger, but keep them all equal size and bake longer for larger cookies.
Pure Ella http://pureella.com/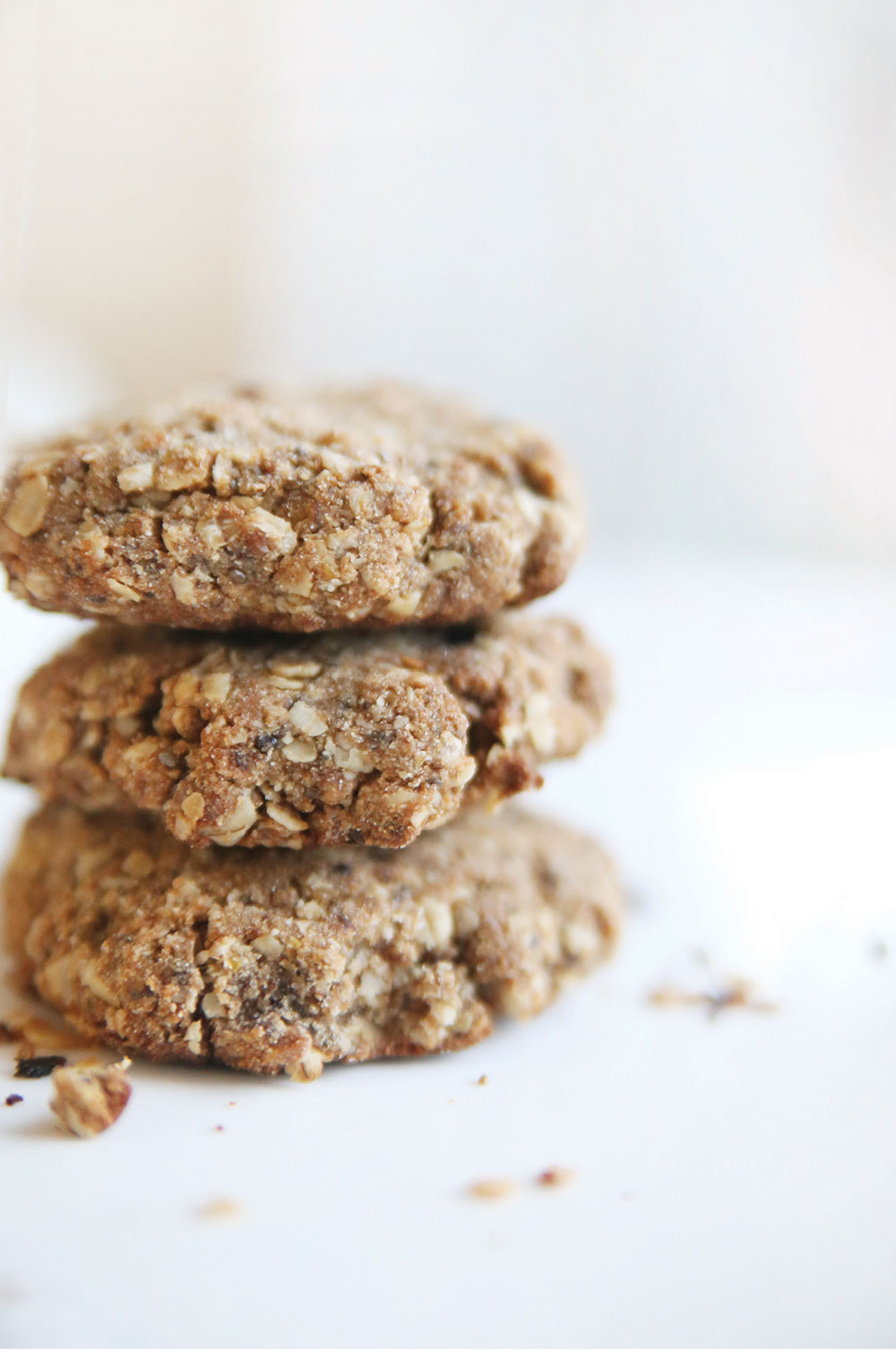 So next time you're craving something sweet for breakfast and want to reach for a donut or cinnamon roll or a sugary cookie at the office or grab some at Tim Horton's – better make these instead! :)
Aside from low-glycemic, there's more reasons why these cookies are awesome! They are loaded with protein + omega 3s! Why does that matter so much? Well, protein fuels you for the day – literally nourishes your muscles and gives you strength and Omega 3 essential fatty acids are brain food! We need healthy brains to carry on with the day, right? Well, these pretty much take care of that! Good healthy, protein and brain-boosting cookies! You're welcome!! :)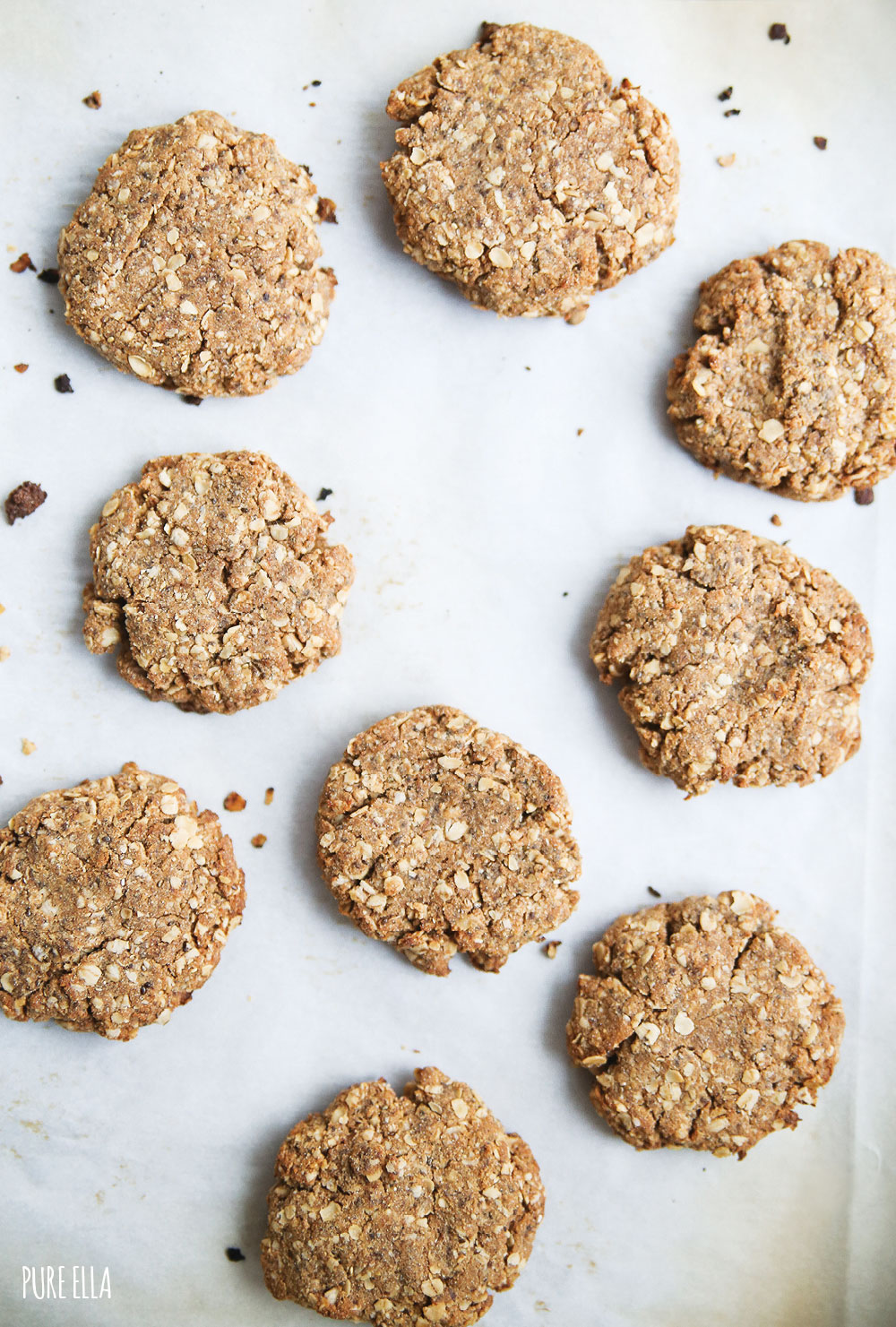 Cut the Sugar tip : The last thing you want to do early in the morning is have a sugary treat or sugary beverage at the start of the day! That's because it's the taste of something sweet that's addictive – so you may be setting yourself up for failure if you start with sugar early on. That's why it's important to keep to low-glycemic sweets in the morning (or anytime really) and these would be ideal after a savoury breakfast!
These healthy breakfast cookies can replace breakfast too but ideally I would suggest to have it with a green smoothie like the The Good Green Super-Smoothie so you get a fully balanced meal for energy and protein to start the day right!
Aside from making a healthy breakfast treat, these cookies also make great snacks throughout the day! Great to have on hand on busy days or on the go! And they make great addition for school lunches because they are nut free! My daughter loves them as after-school treats also! Win Win Win for all!! :) Enjoy!
Summary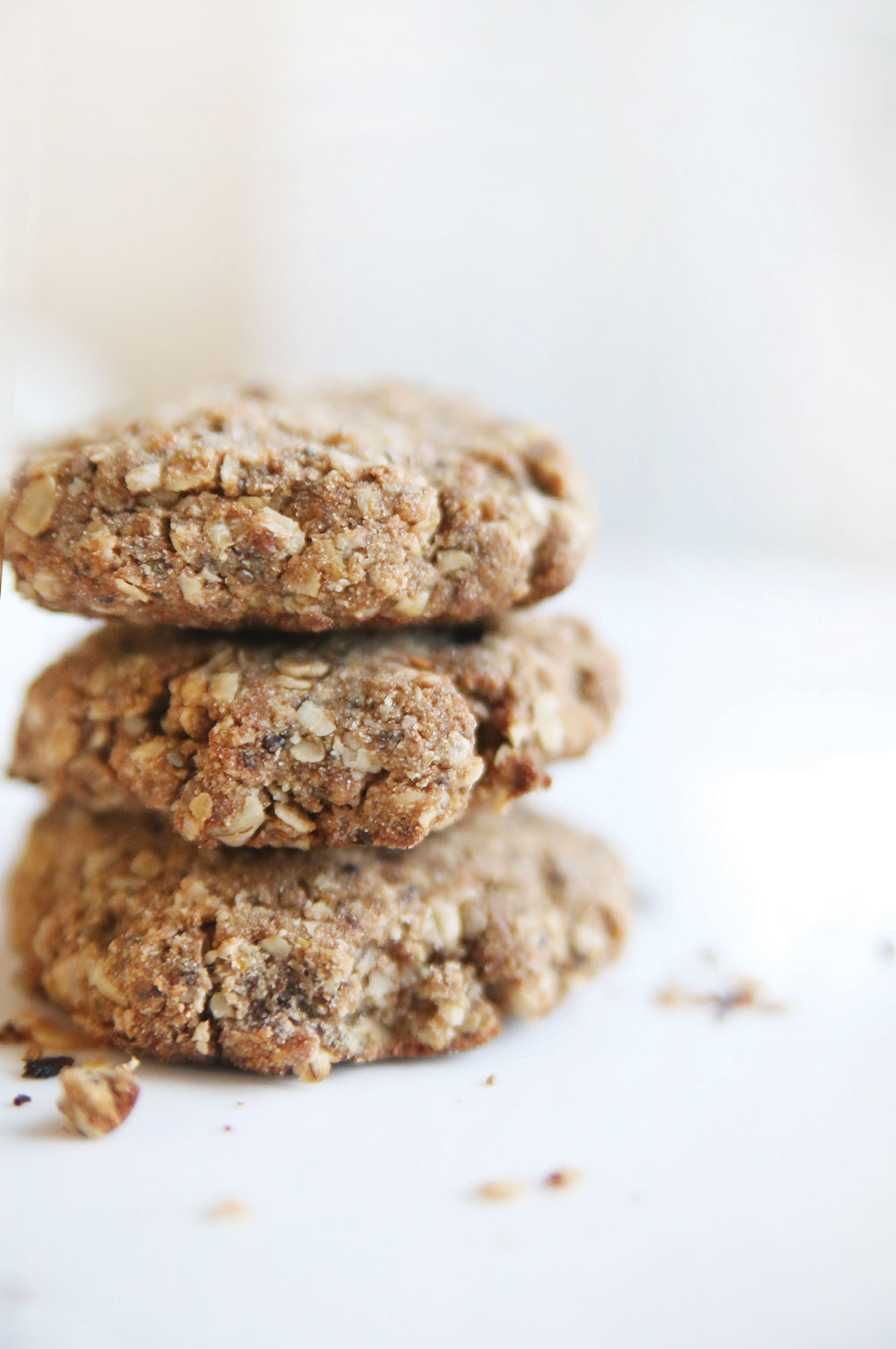 Recipe Name
Healthy Breakfast Cookies
Published On
Preparation Time
Cook Time
Total Time
Average Rating





Based on 1 Review(s)